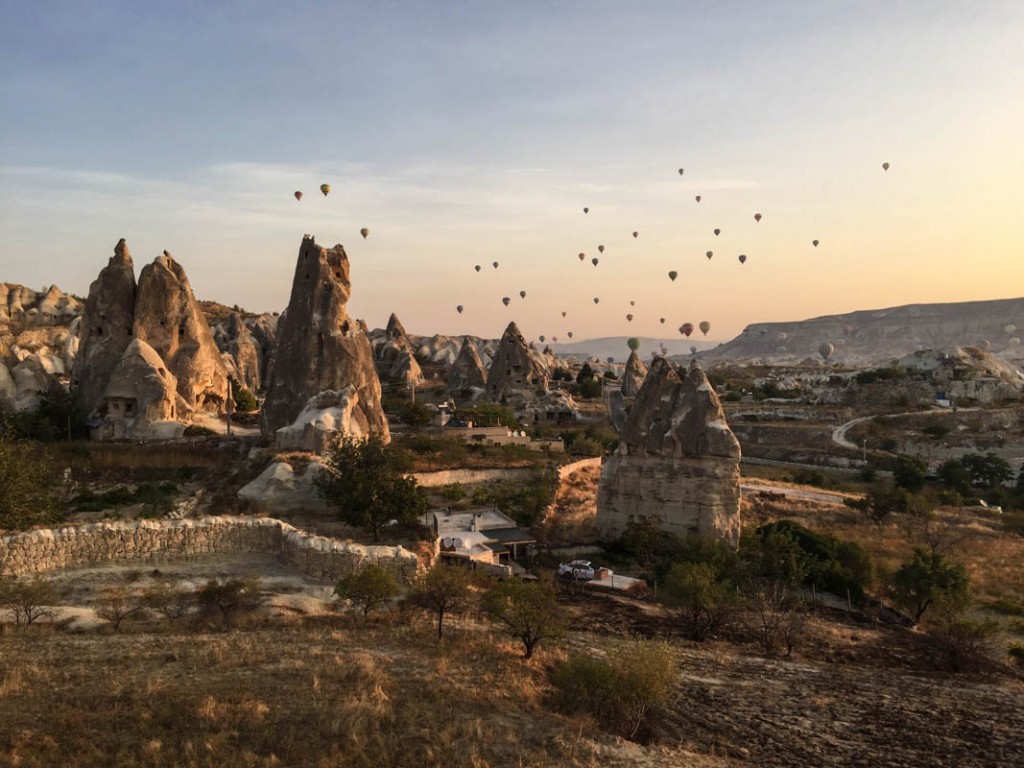 Cappadocia has been on my bucket list ever since I first saw photos of multi-colored balloons rising over red and rose-colored valleys. This region of Turkey is known for its natural and man-made wonders, including fairy chimneys (rock spires), underground cities, and cave houses. Chris ended up skipping Turkey (since we already went to Istanbul on our honeymoon) to go ahead of us to Georgia to get in some travel-planning time, so Jen and I decided that we were going to do together Cappadocia's number one attraction: the hot air balloon ride.
Hot air ballooning is immensely popular in Cappadocia due to the incredible scenery of the area. You are picked up before sunset to ensure your balloon takes off right as the sun is rising. As we pulled up in our van, we were in awe when we saw balloons already in the air glow against the still-dark sky as their pilots gave them gas to help them rise.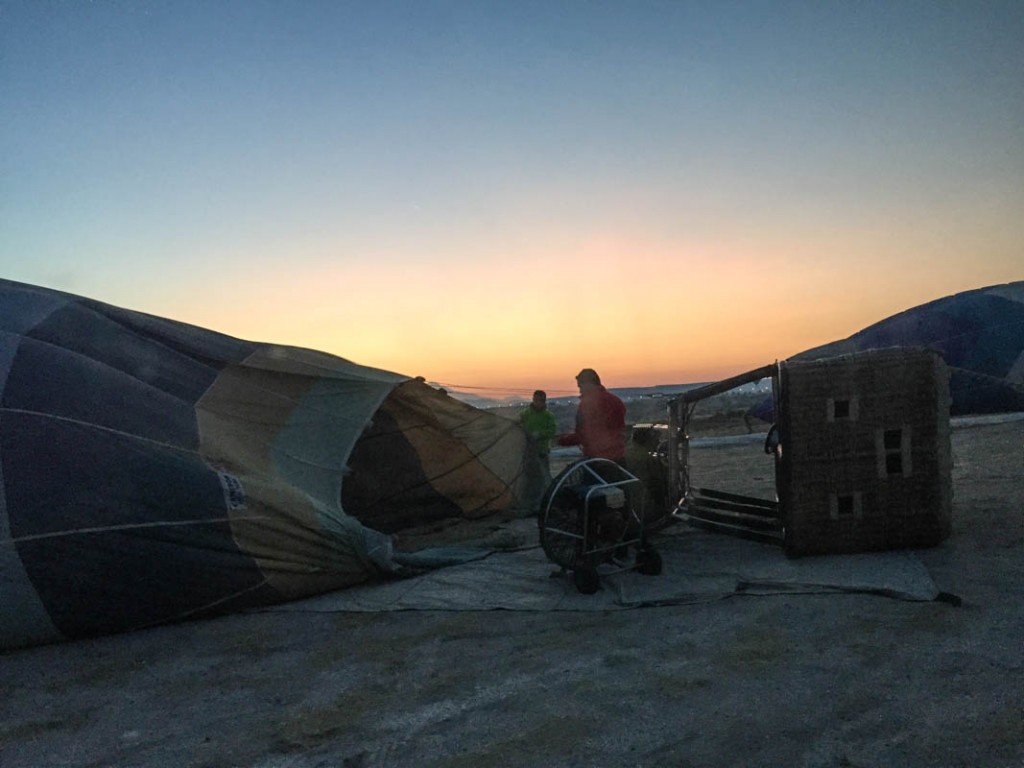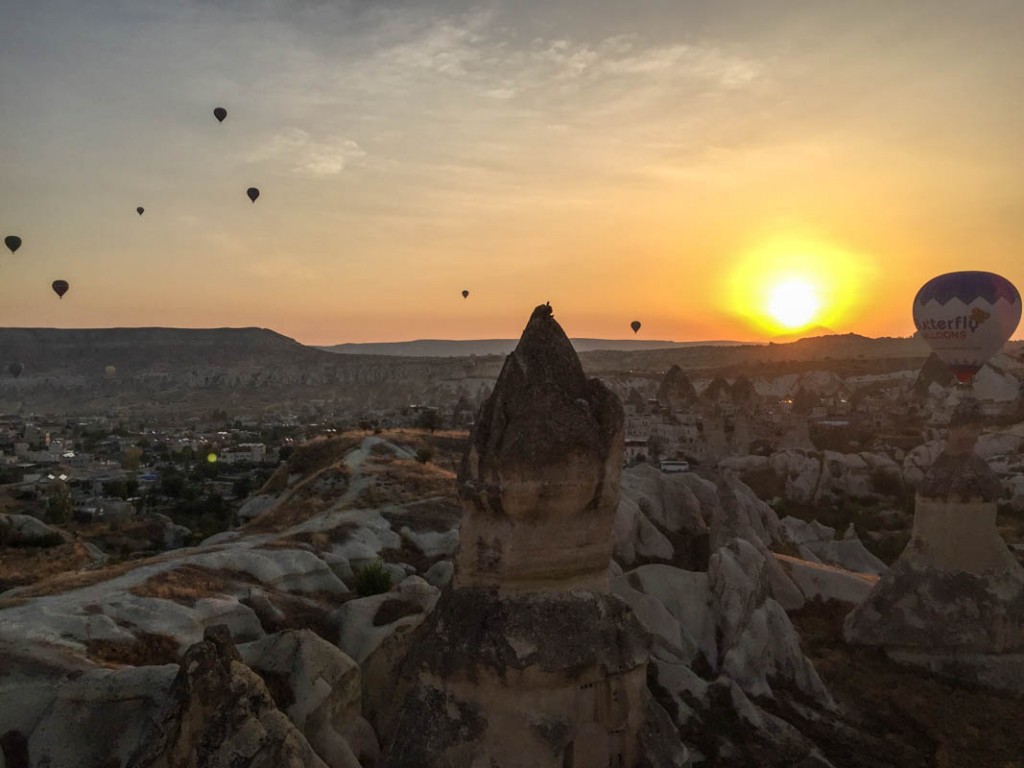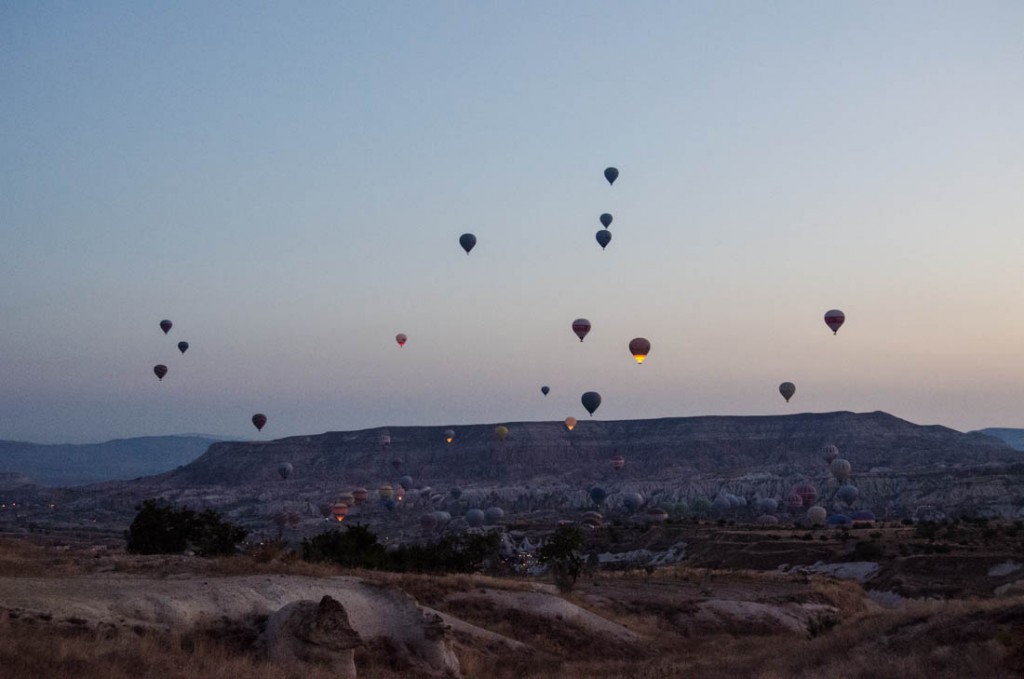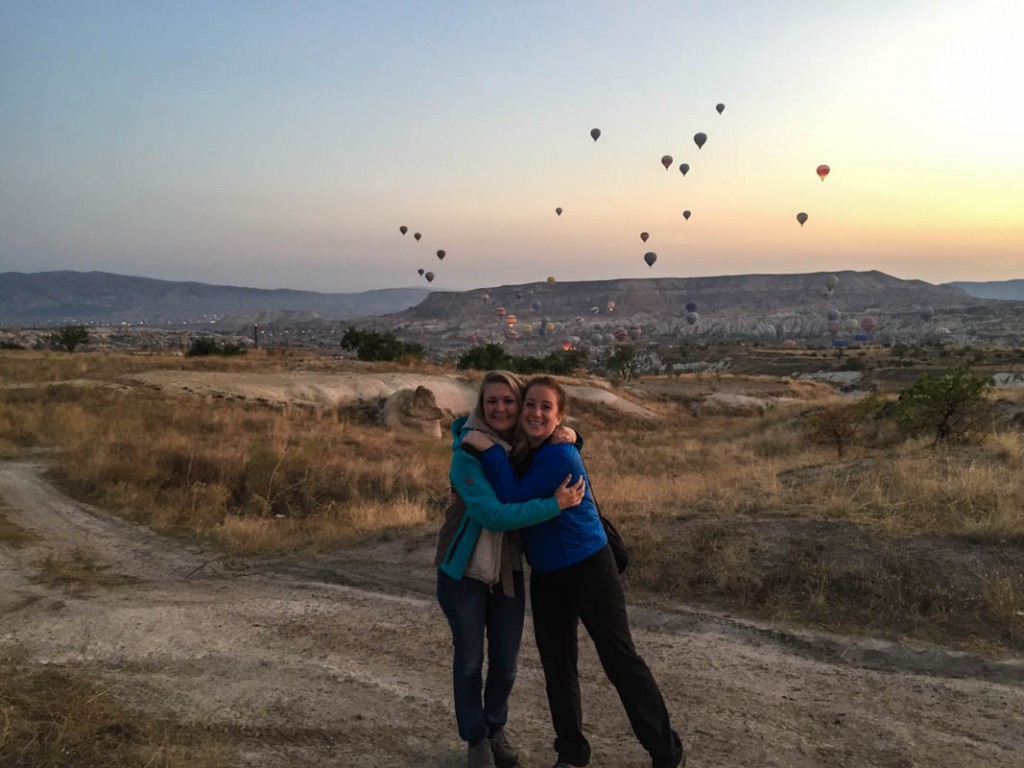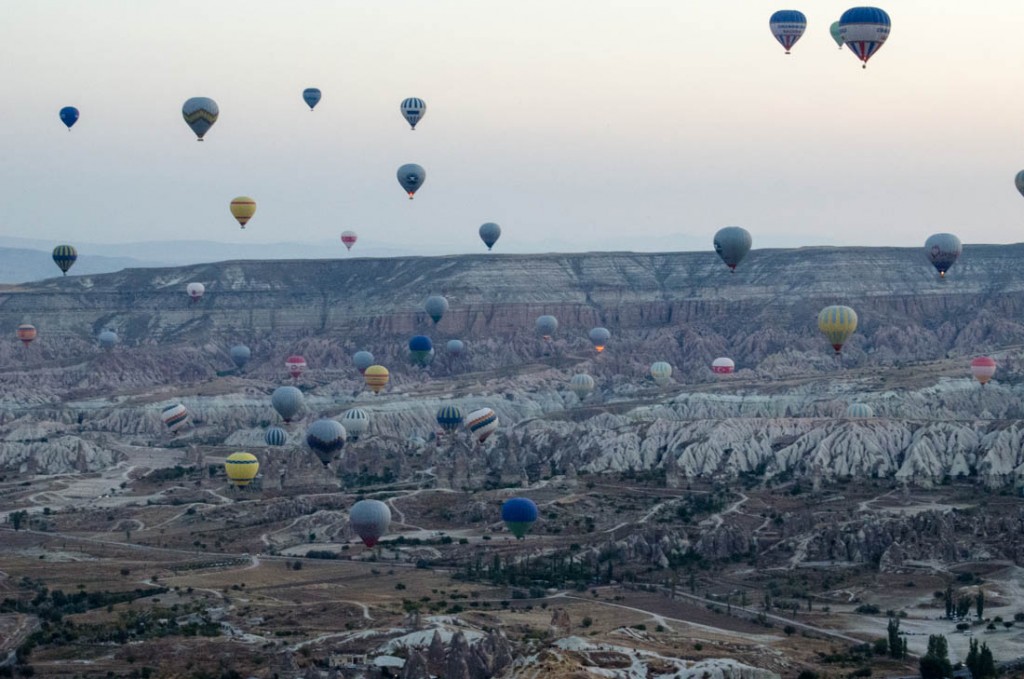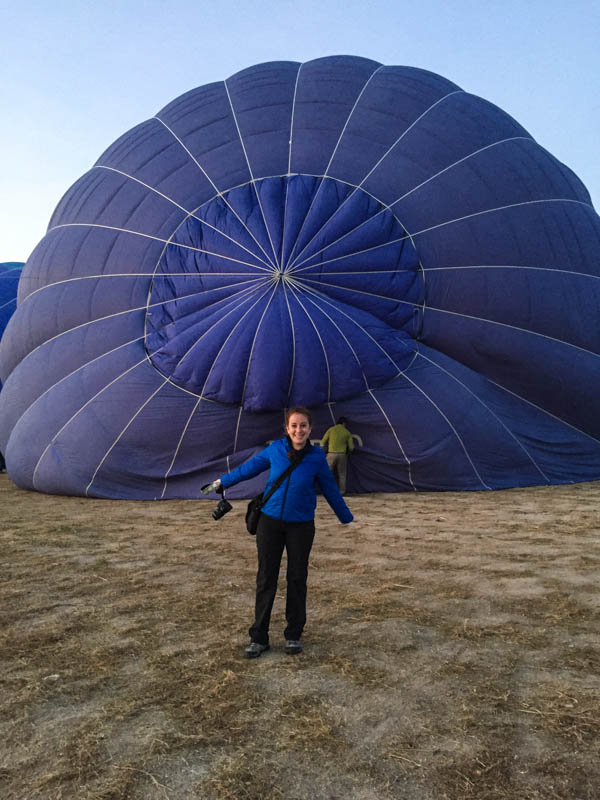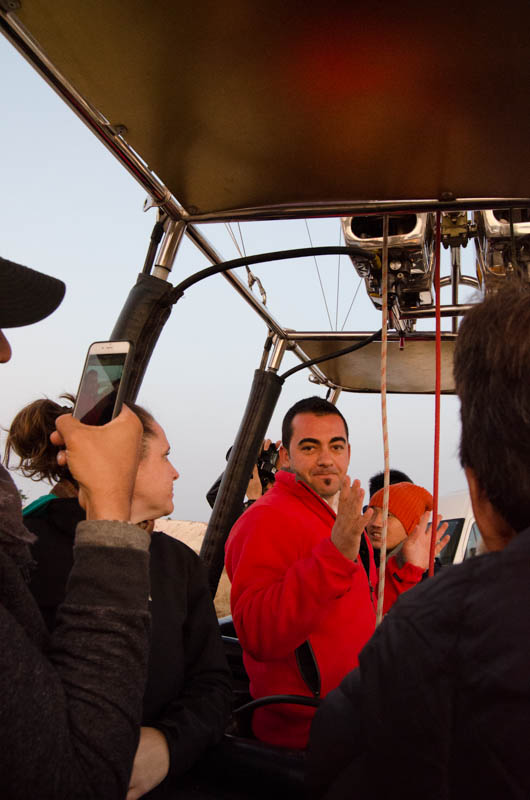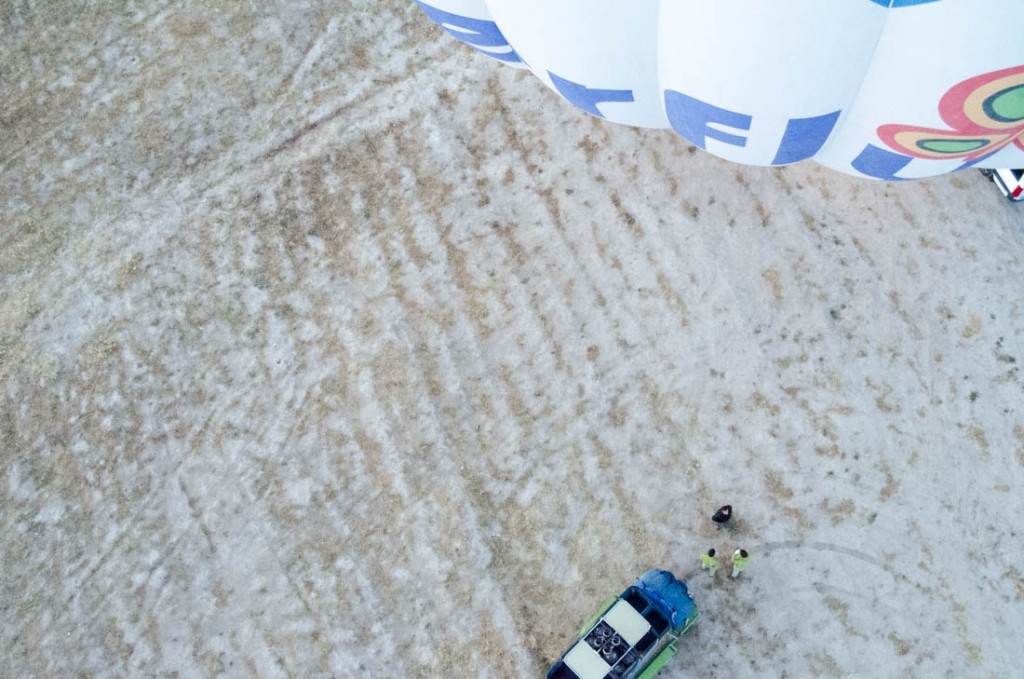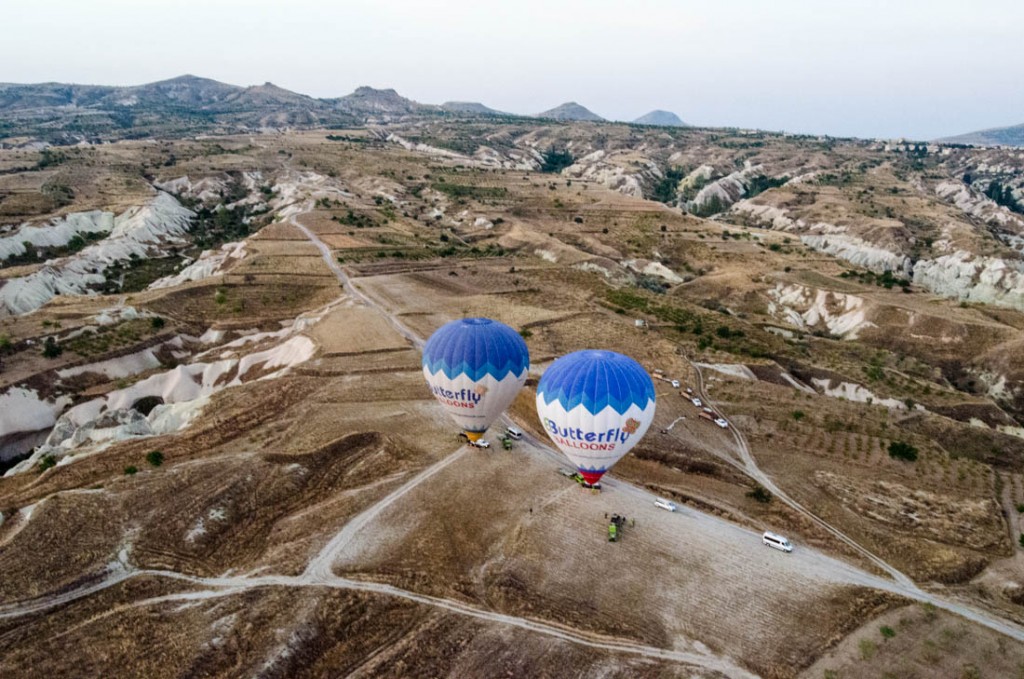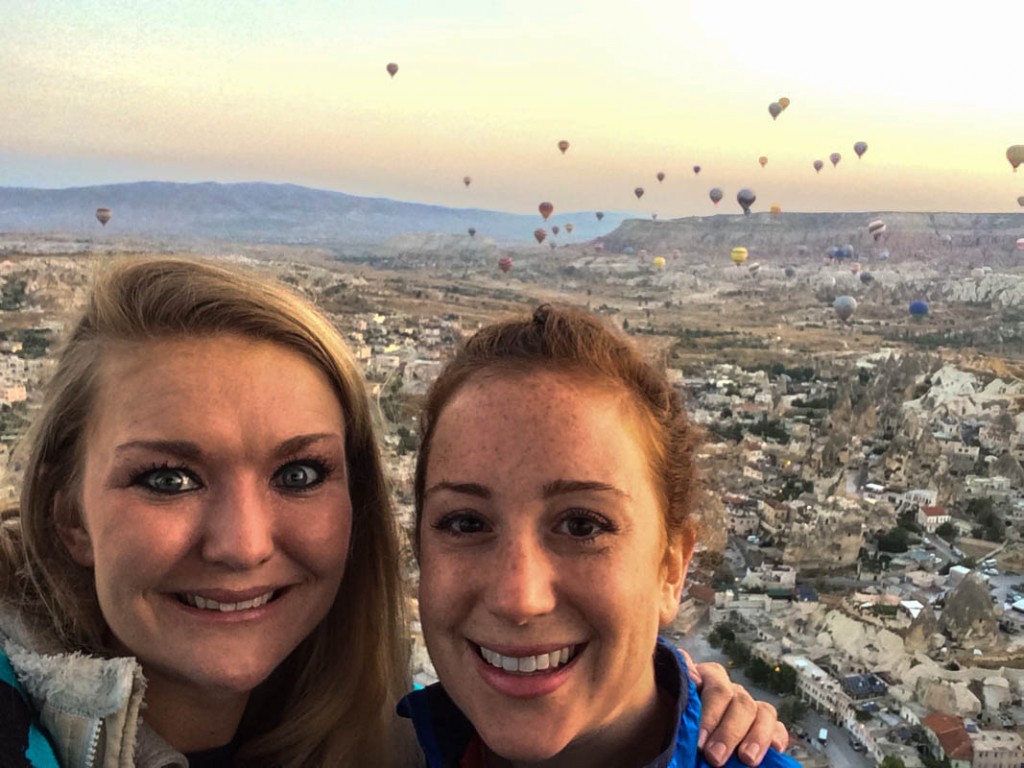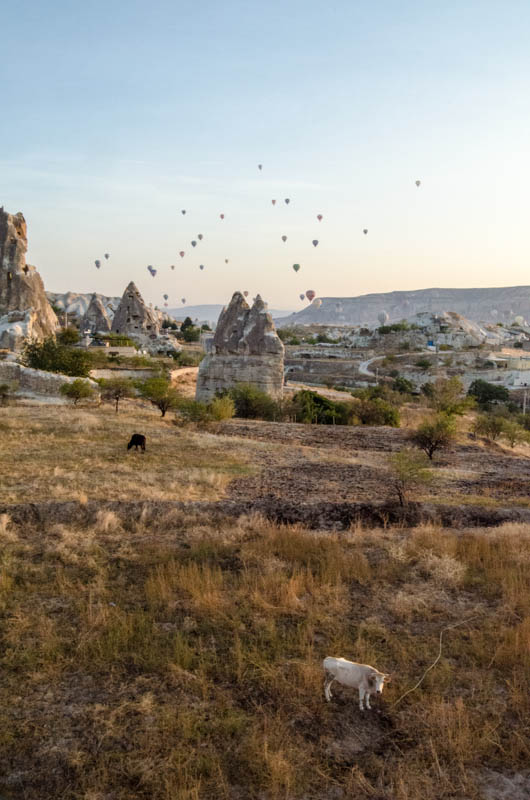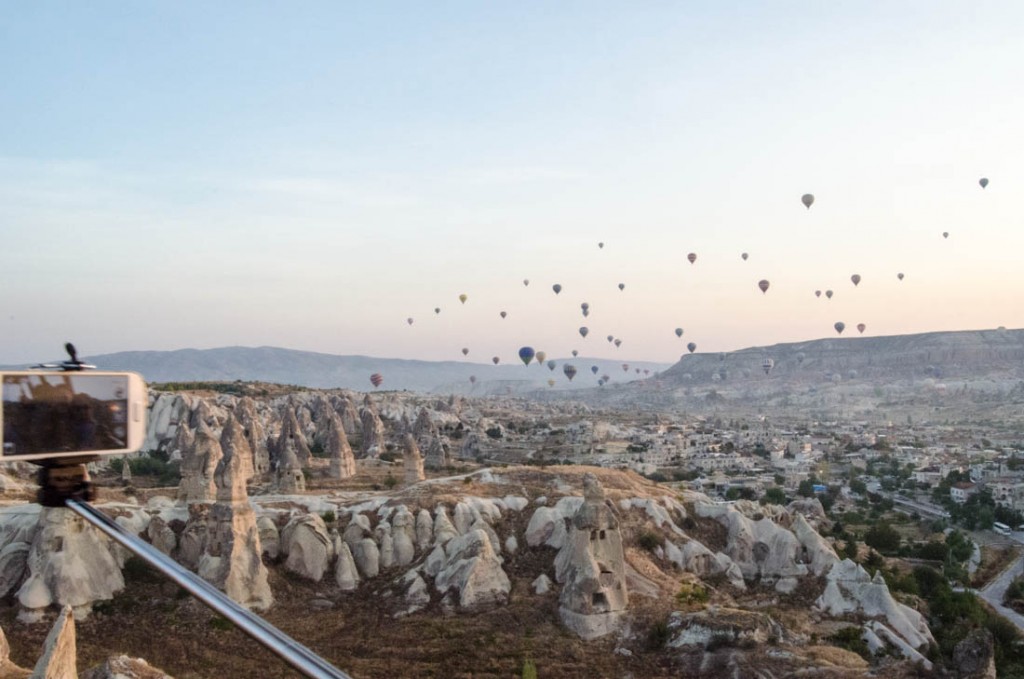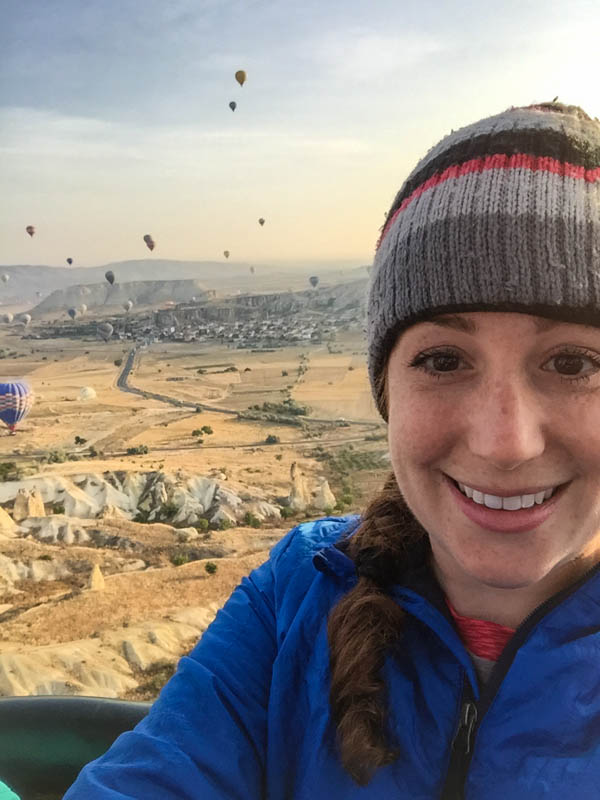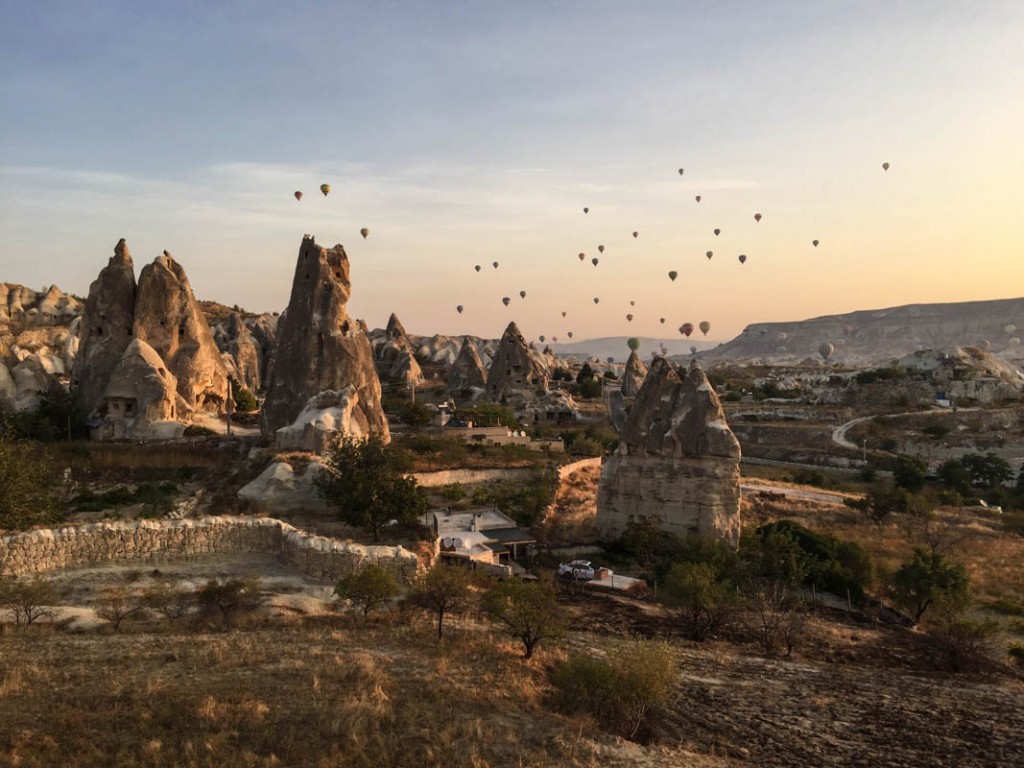 I'd say my bucket list item was officially crossed off. The one-hour ride was unbelievably gorgeous. Our pilot took our balloon right next to fairy chimneys, village houses, livestock, and even pretended to make an adrenaline-inducing crash landing (gullible me had tried to assume the landing position they taught us before the flight). During most of the ride I was shocked at how smooth and not-scary it was; we actually stayed close to the ground for much of the flight so as to better see the sights. However, just as I was remarking, "this isn't nearly as scary as I thought," our pilot hit the gas and we promptly initiated our rise to 900 meters. Eek! I found myself pondering the strength of the basket beneath my feet, but then eventually was able to enjoy it despite my minor fear of heights. A few minutes later, safely on the ground, I definitely enjoyed our celebratory champagne (even if it was before 8am).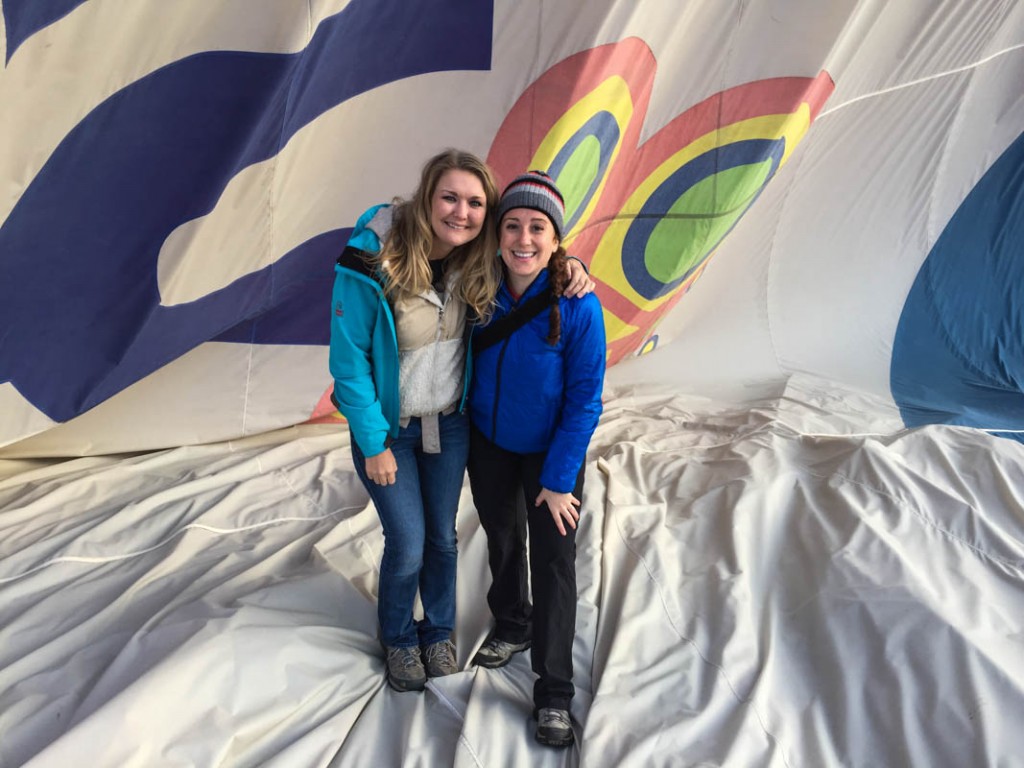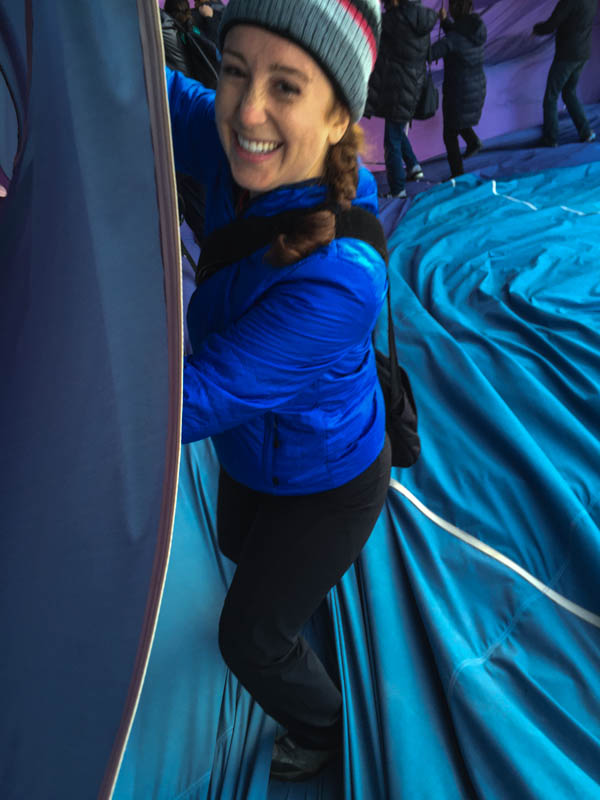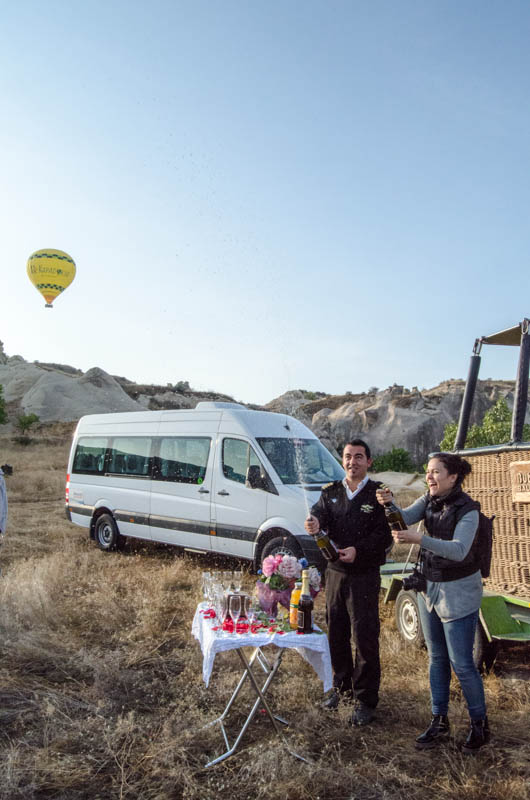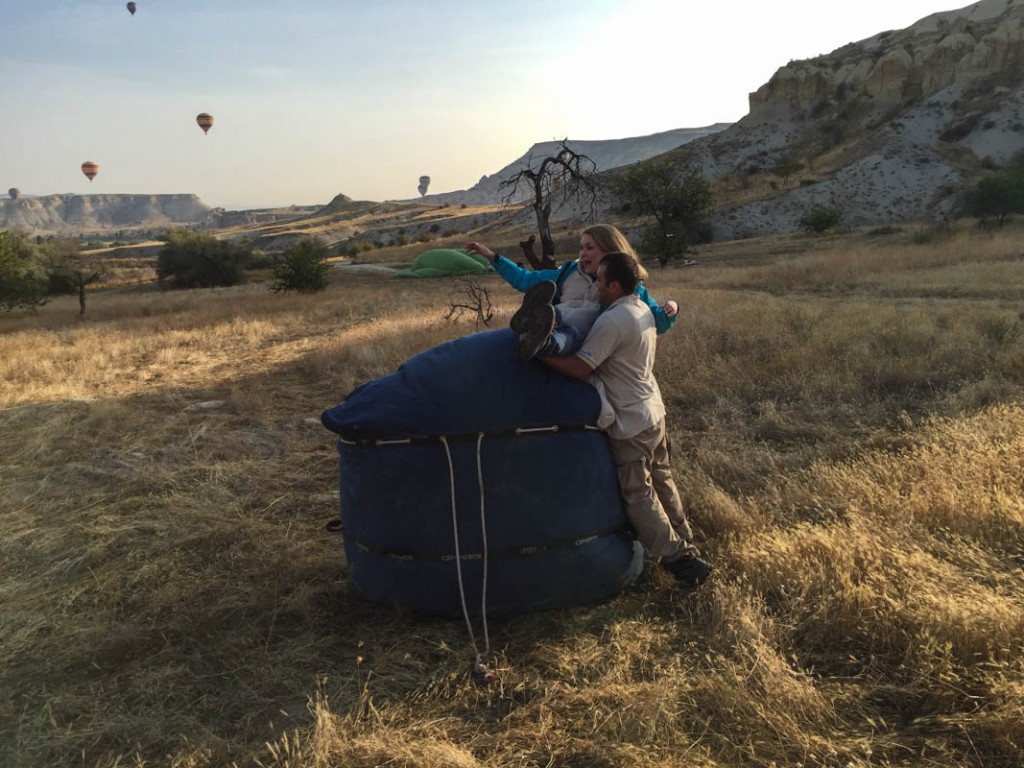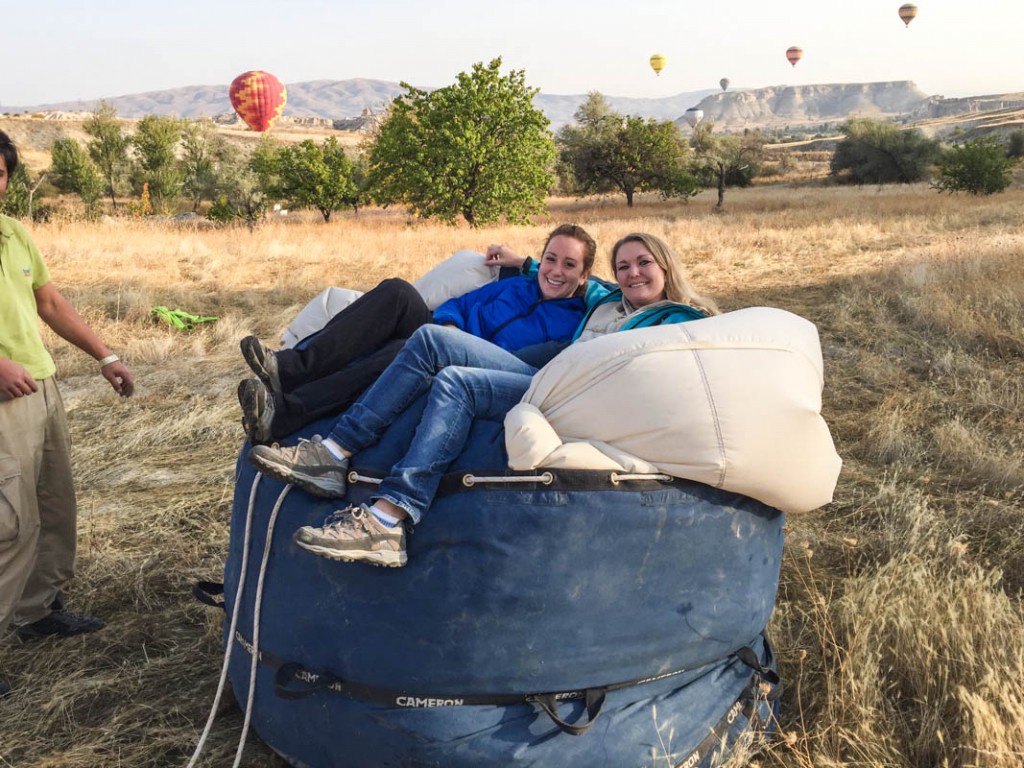 Despite our 5am wakeup time for the ride, we only had one full day in Cappadocia and we planned to make the most of it. We spent the day touring the Red and Rose Valleys, checking out the cave homes in Pigeon Valley, and visiting the underground city of Kaymakli (first used thousands of years ago for shelter and protection, then adapted by Christians to allow for secret prayer and for protection against the Mongols and Muslim Arabs, and finally as a refuge for locals following the conquest of the area by the Ottomans).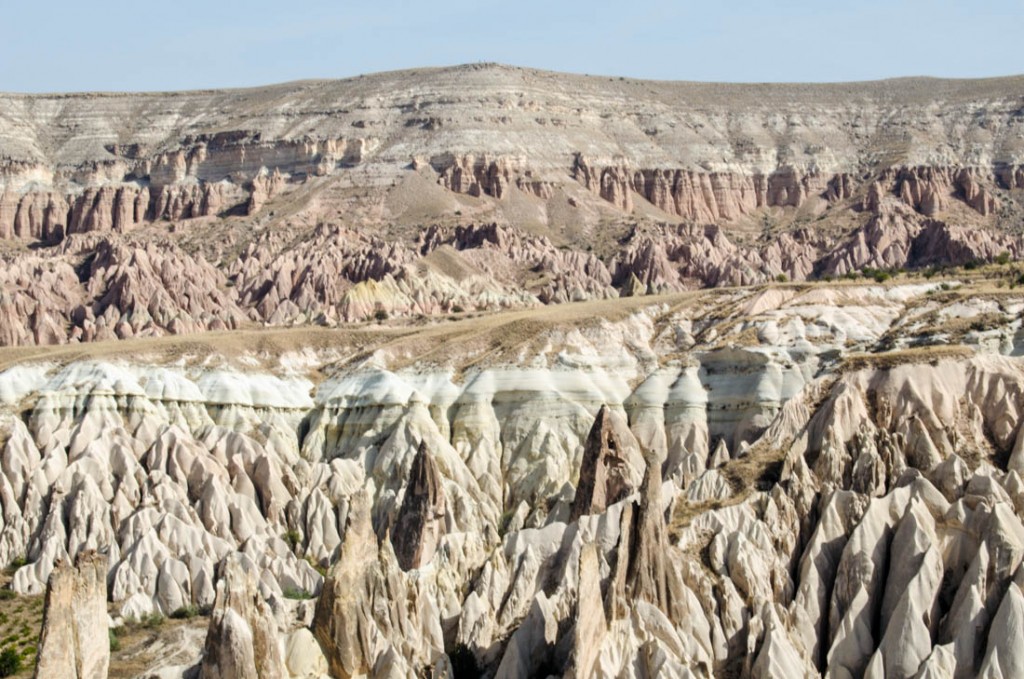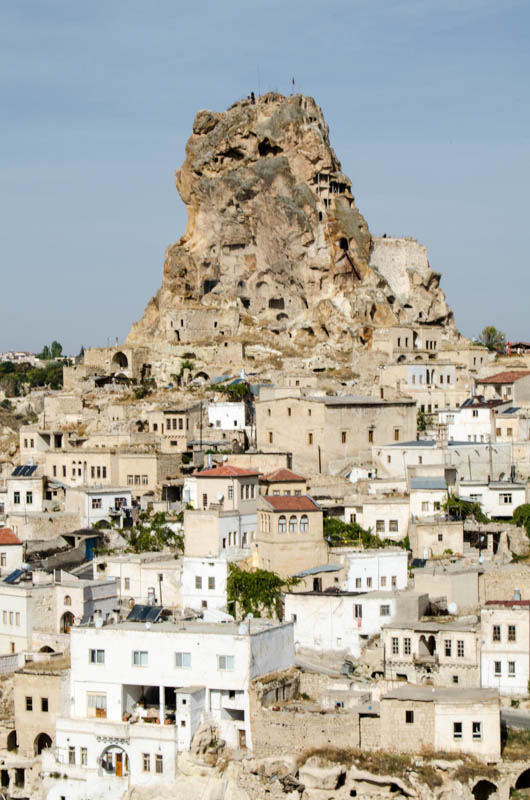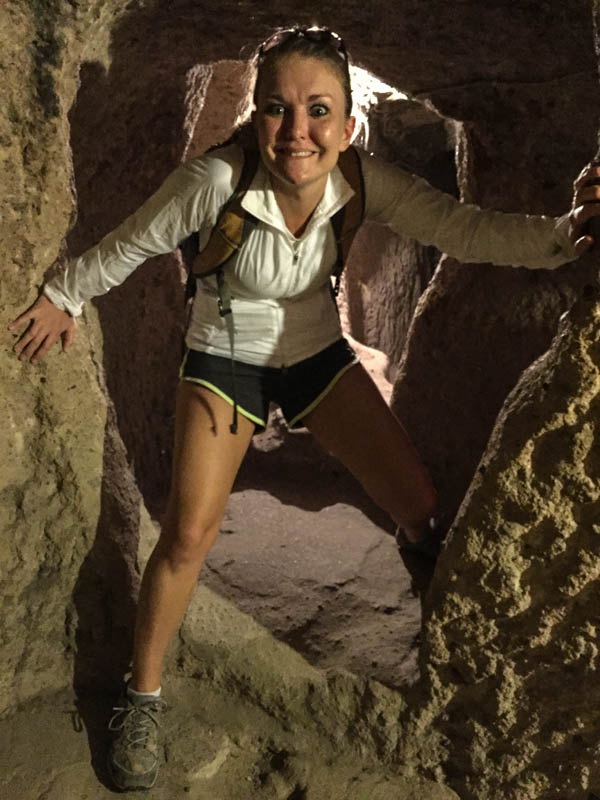 This post was light on commentary since our visit was really more about the views and scenery than a history or cultural lesson. Our visit to Cappadocia was short but oh so sweet.