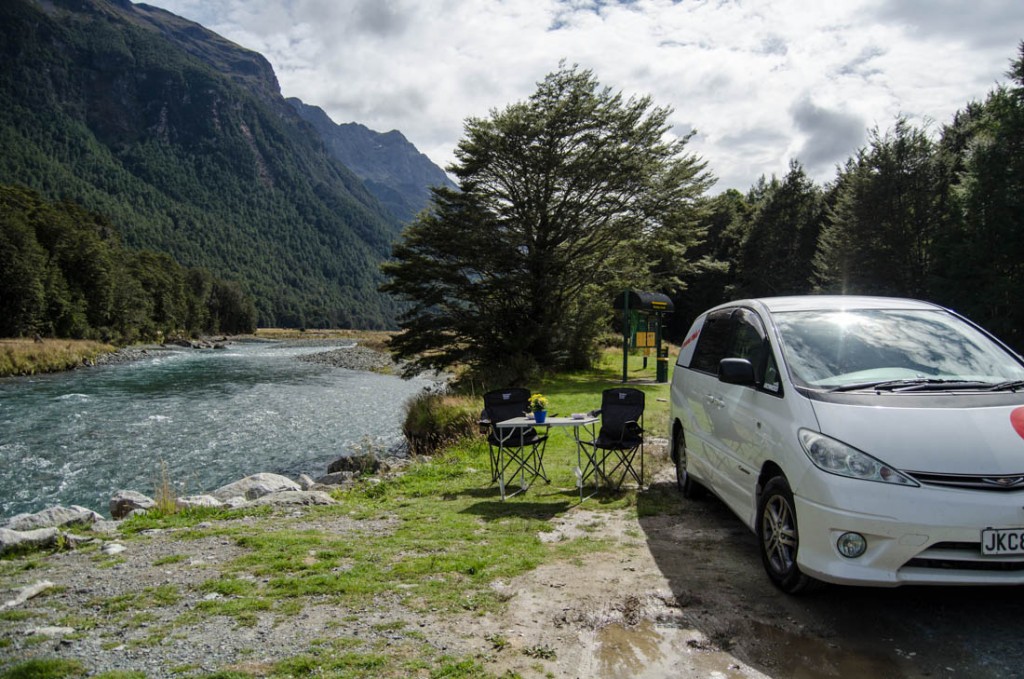 Ever since I first laid eyes on New Zealand in 2012, I was convinced it was the most beautiful place in the world. Perhaps the only bigger New Zealand fan I know other than myself is my father-in-law David, so this post is dedicated to him. What's so special about this place? Well David and I could probably spend hours telling you that it's home to perhaps the greatest concentration of natural beauty on the planet. Take beautiful places from around the world like glaciers, volcanoes, beaches, forests, valleys, rivers, streams, and waterfalls and pack them into an area roughly the size of Colorado. New Zealand is divided into the North and South Island, and Chris and I decided to recreate my 2012 route together when we returned on our RTW trip. Except this time we'd do it in true New Zealand style… in a campervan.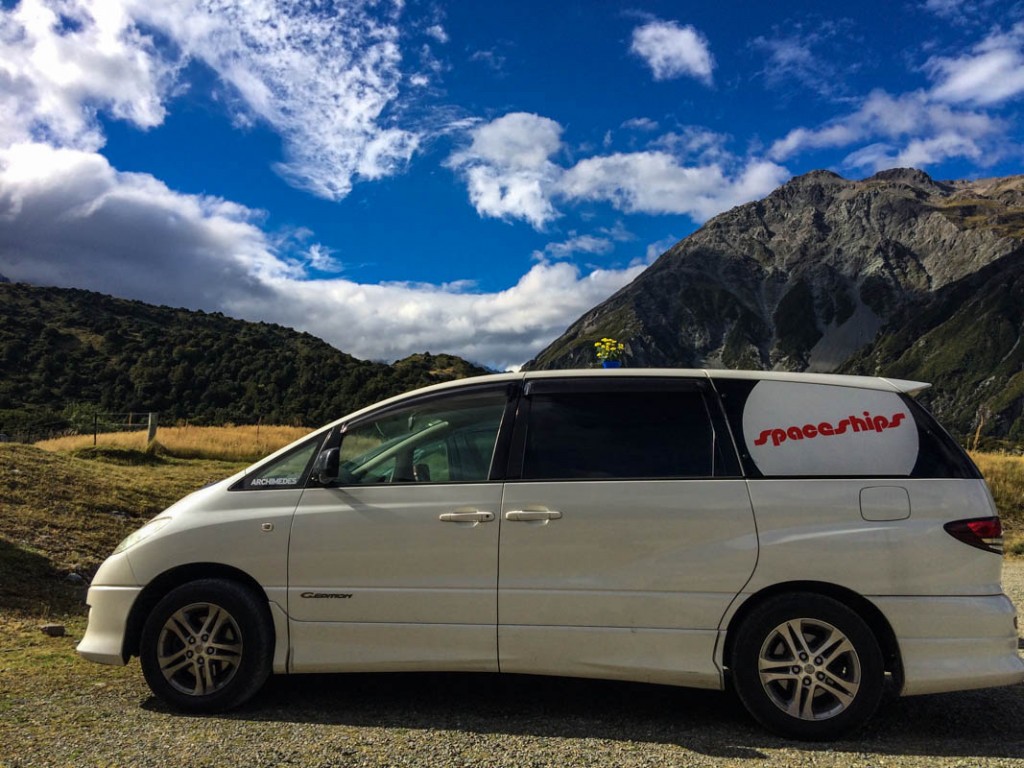 And so that is how this Spaceships campervan became our home for the next ten days. Not only did it provide us an incredible amount of freedom for our travels, it also gave us the longest stretch on our trip where we didn't have to pack and unpack our things. When she heard of our plans, my aunt jokingly fretted that our nomads ways had made us resort to living in a car. Although technically true, our campervan boasted many of the comforts of our usual Airbnb or hotel accommodations: a full-size bed, a table and chairs, a fridge, pots and pans, dishes and cutlery, and a stove. Sadly, adding a bathroom would have put us into a much larger van and an even larger spending category, but thankfully New Zealand has over 15,000 holiday parks where you can park for the night and use the facilities.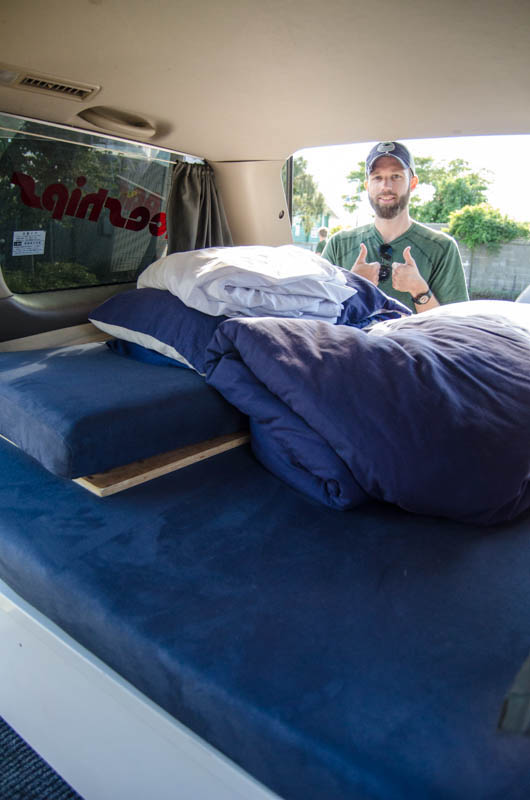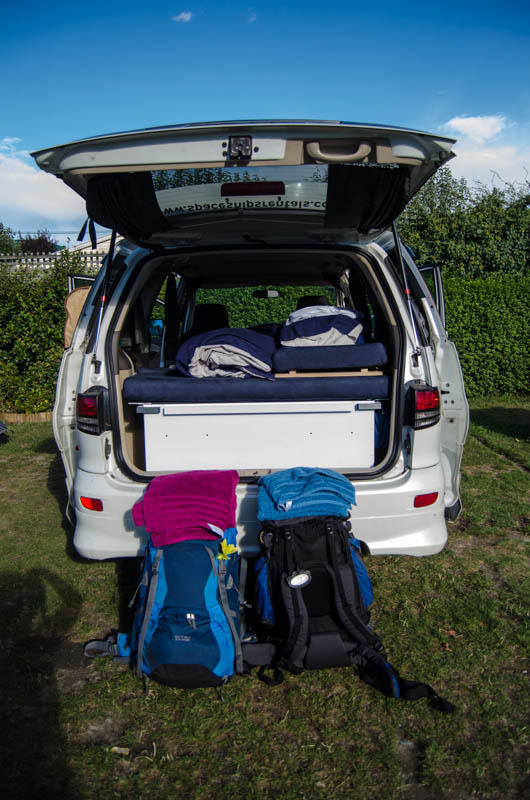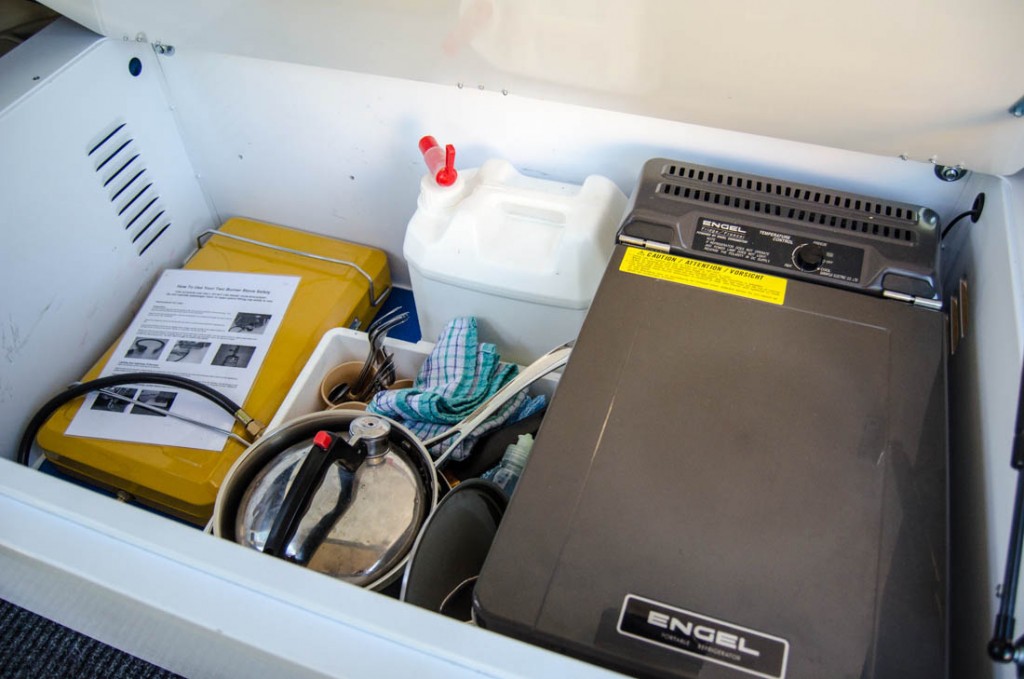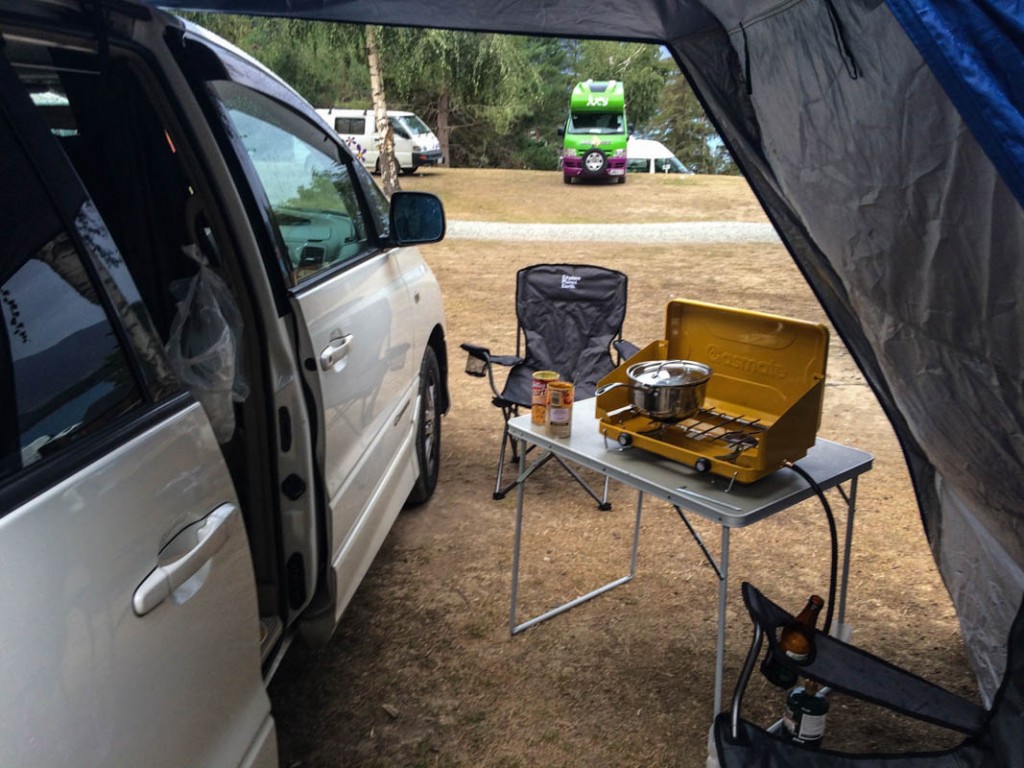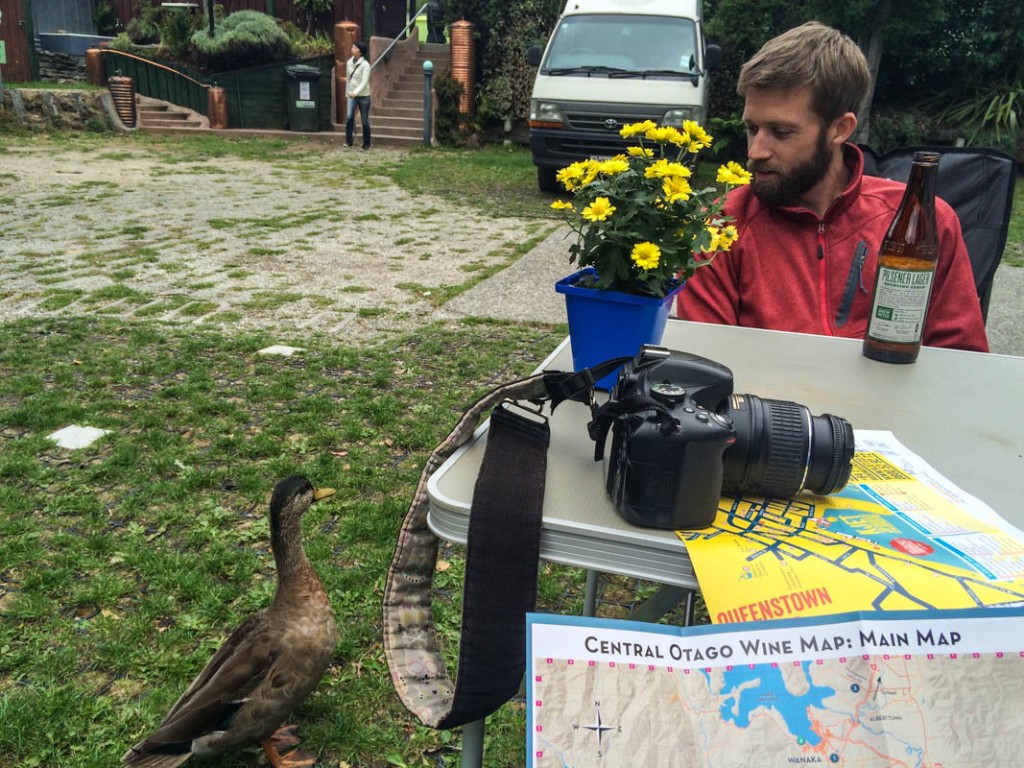 Traveling in a campervan was much more fun than either of us expected. The impressive availability of holiday parks allowed us to be more spontaneous with our plans. It took a day or so to figure out the logistics, but we eventually got quite efficient at converting our van into a bed and preparing breakfast in the morning. It rained a lot while we were in New Zealand and the downside was that you got a bit wet if you had to make a midnight bathroom run, but sleeping while rain pitter-pattered on the roof was also incredibly cozy.
Hopefully by now you have a good picture of what our campervan was like… which, by the way, was already awesomely named "Archimedes" by the rental company. And so Chris, Archimedes, and I began our clockwise circuit of the South Island. We choose to go clockwise because: 1.) That's what I did last time and 2.) We started off with the least scenic portion of the trip. The route from Christchurch to Dunedin was flat and boring, but it did get us quickly acquainted with New Zealand's most populous residents: sheep. Currently, the ratio of sheep to people is 6:1, though it was as high as 22:1 in the 1980s. Other than sheep and cattle, the only interesting things we saw on the road to Dunedin were the Moeraki Boulders. When we finally made it to Dunedin, we were met by a crazy windstorm that knocked over chairs downtown and caused sand to fly up into our faces like needles during our brief attempt to see St. Clair Beach. Although we felt the gale cheated us out of fully appreciating Dunedin, my consolation prize was the discovery of Rob Roy Dairy and a cone of hokey pokey ice cream, a honeycomb-flavored New Zealand favorite.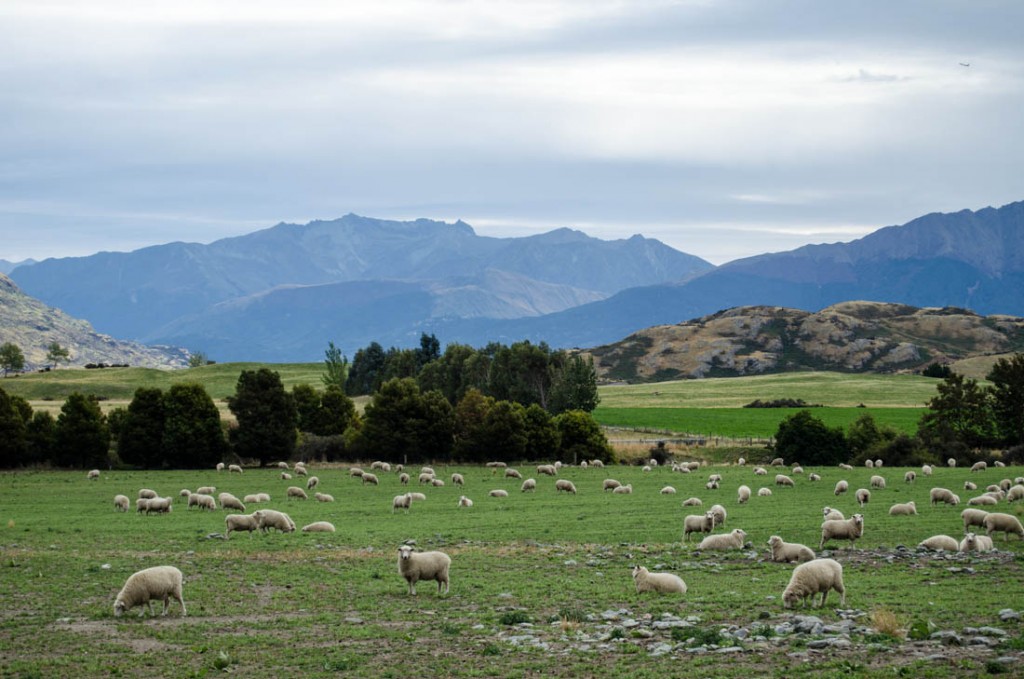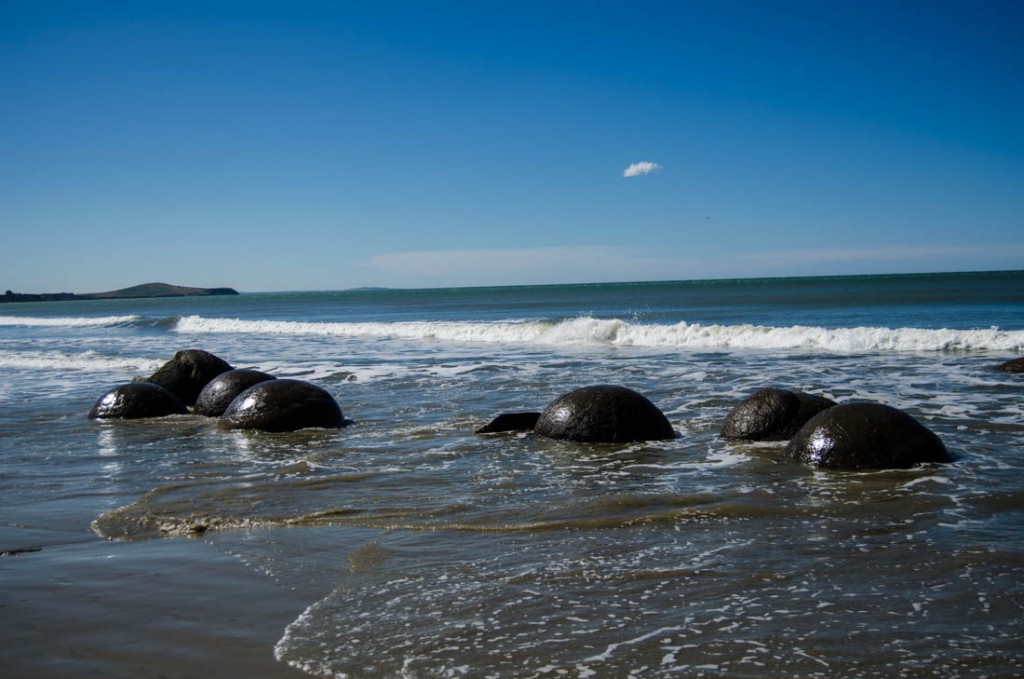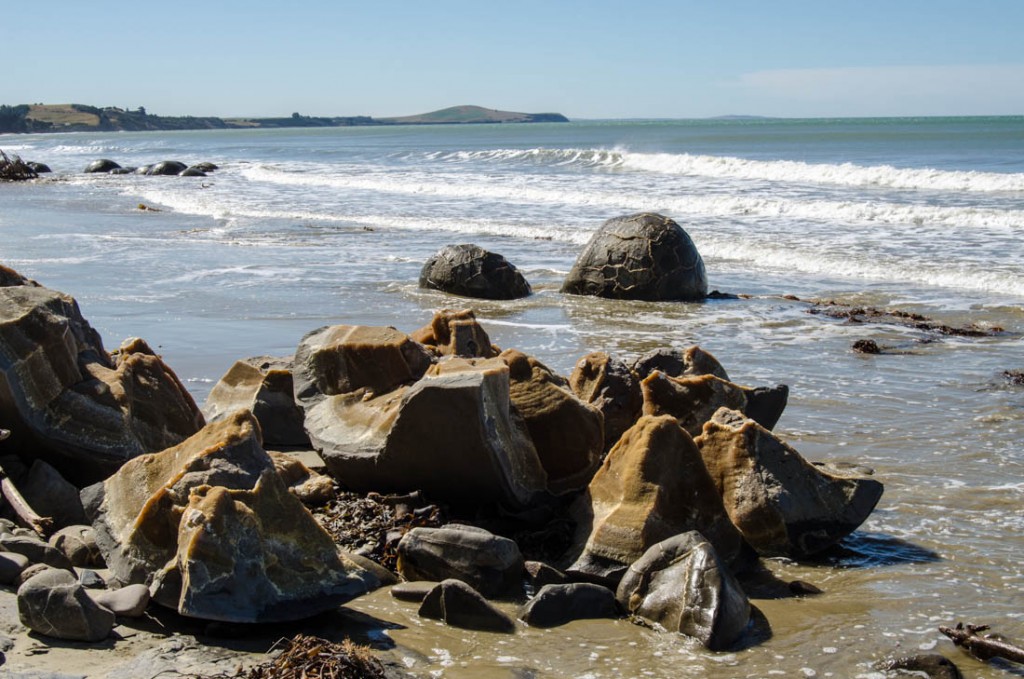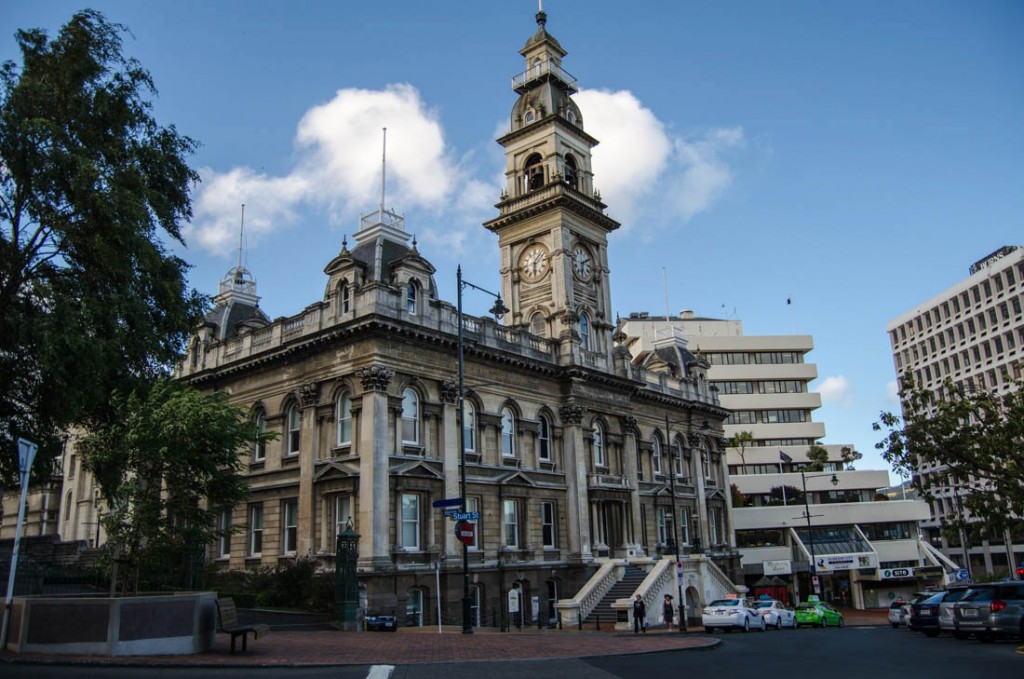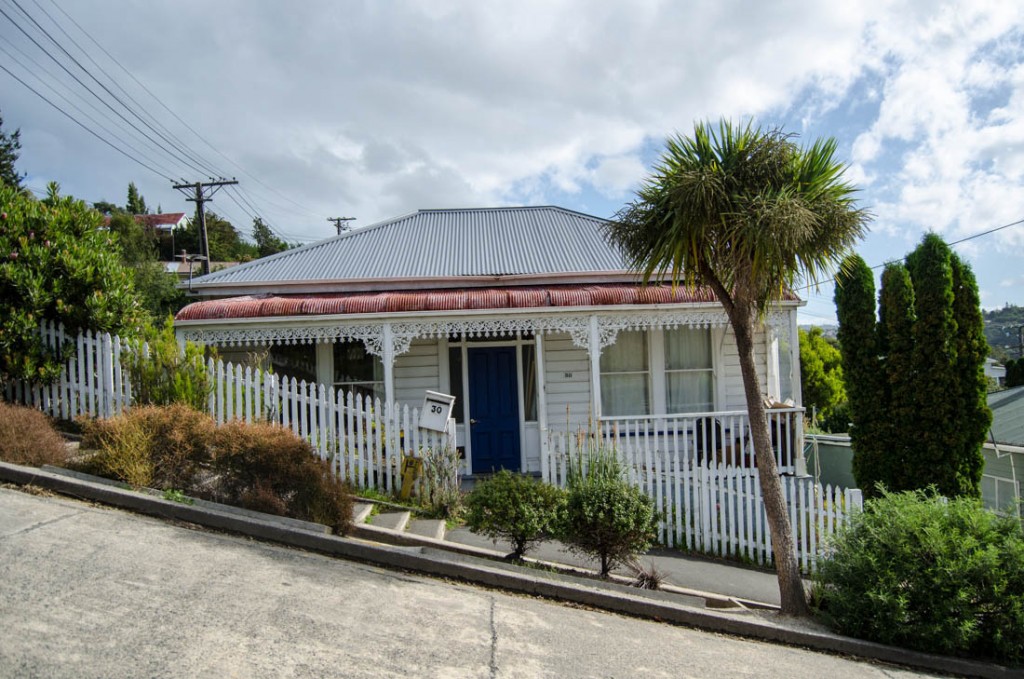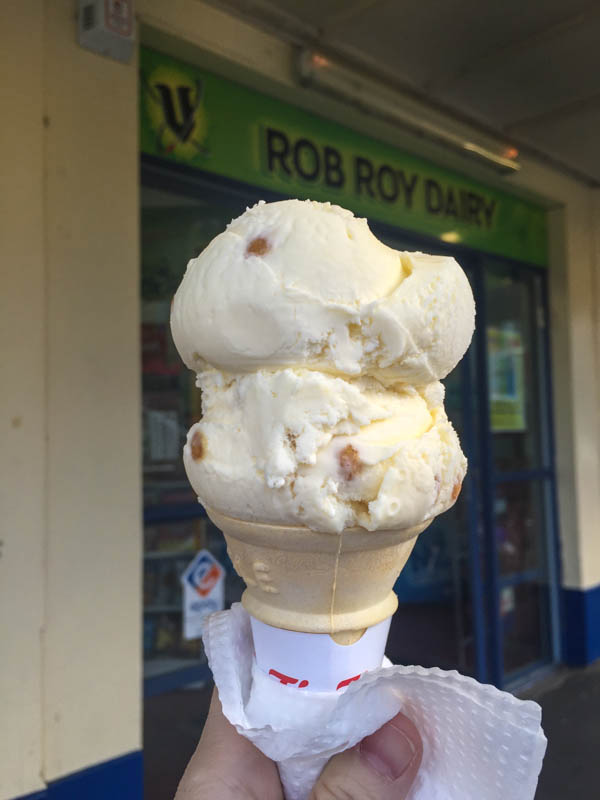 The drive to our next destination was markedly better than day one. We decided to hightail it across the southern part of the island to spend the night nearby Milford Sound in the hopes of catching the first cruise the next morning. This drive—especially from the town of Te Anau to Milford—is one of the country's most beautiful. There are dozens of opportunities along the way to pull over and check out nature's delights. Our favorite stops included a stream reminiscent of A River Runs Through It and a short hike to a deep chasm carved by thousands of years of thundering water.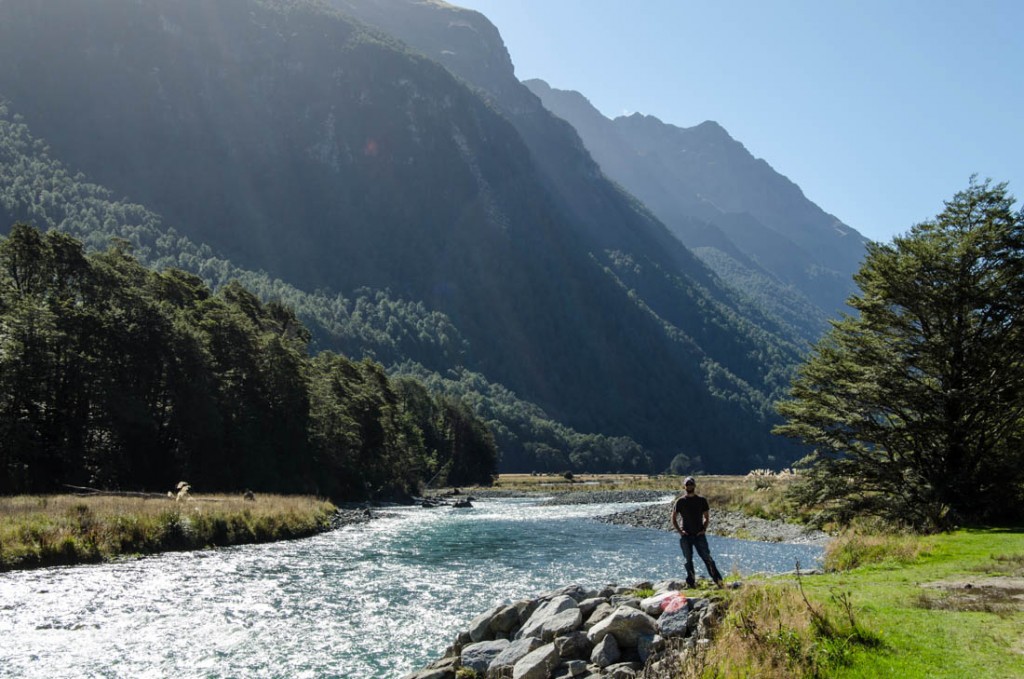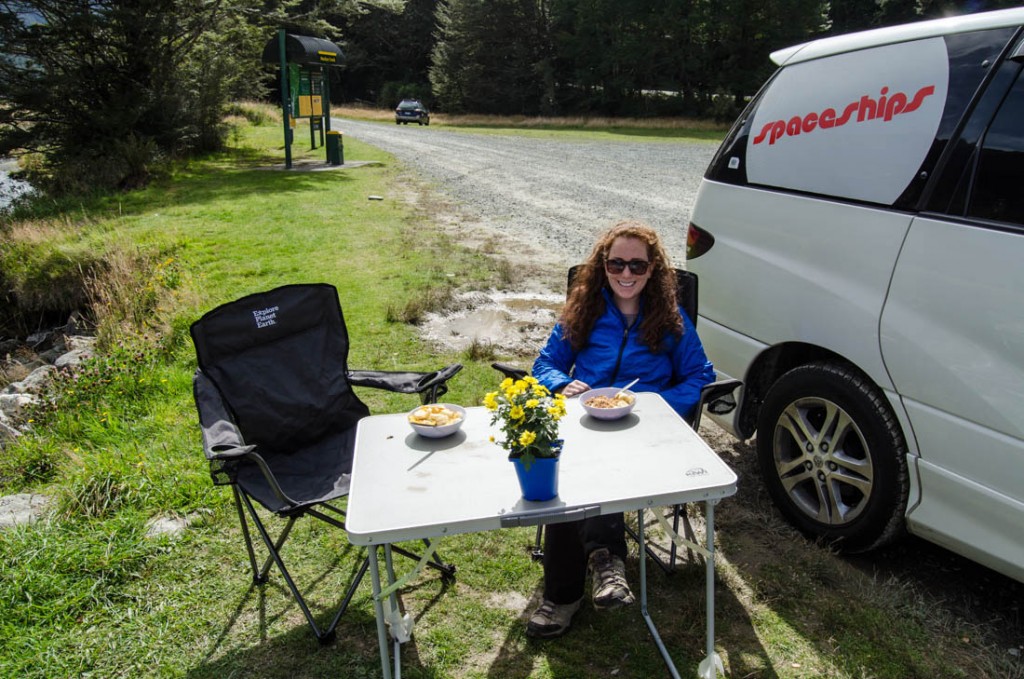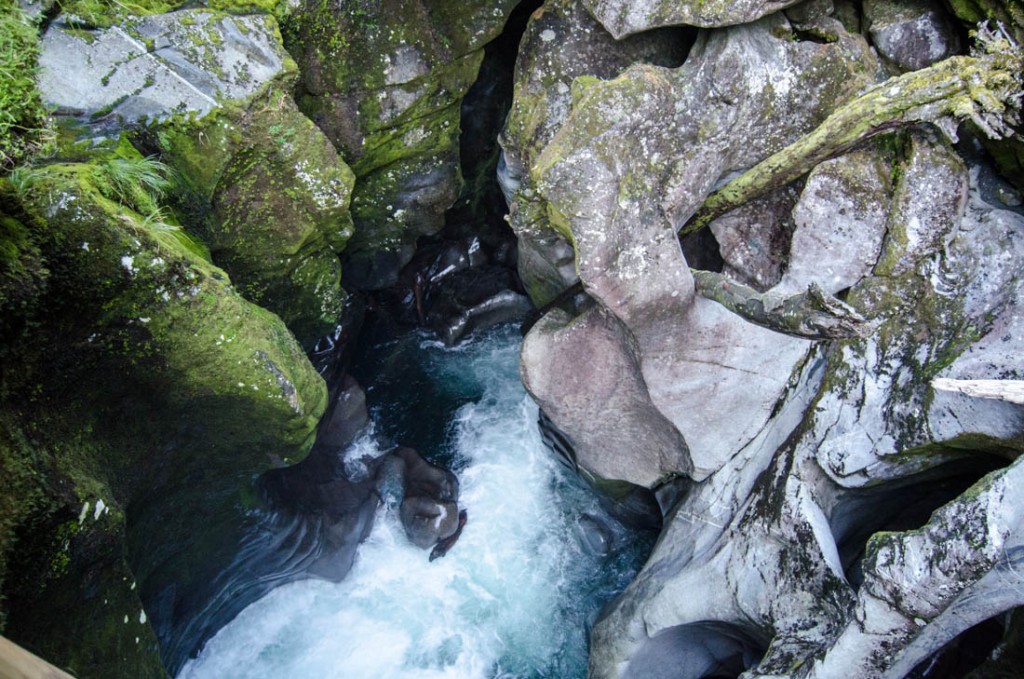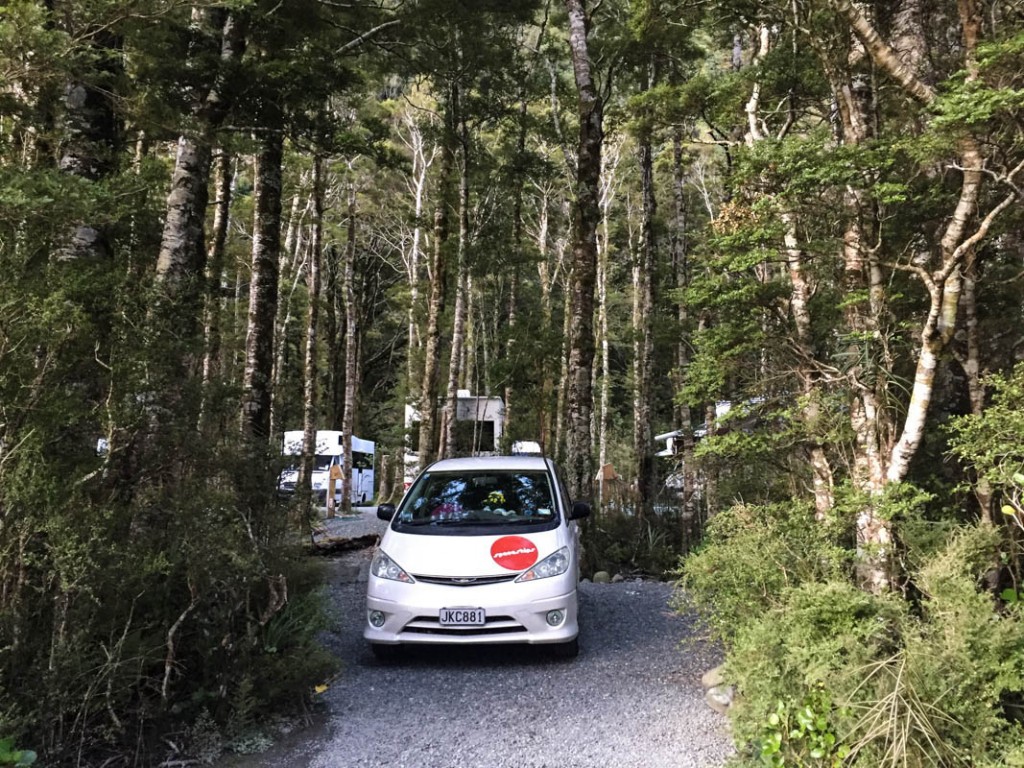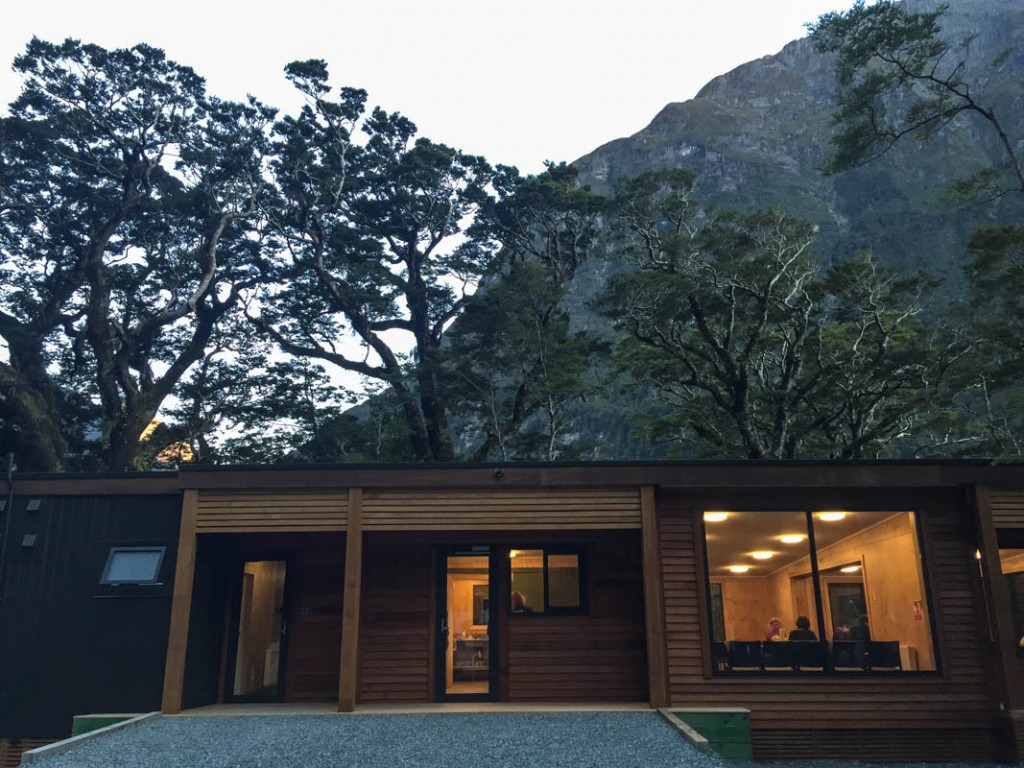 We spent the night in what ended up being our favorite holiday park yet and booked a tour on the first cruise of Milford Sound the next morning. Milford Sound—often called the "Eight Wonder of the World"—isn't actually a sound at all. Here's one for your bar trivia bank: sounds are carved by rivers and fiords are carved by glaciers. So, technically, it should be Milford Fiord, but some European explorer named it a sound 200 years ago (after his hometown in Wales, to be exact) and the name stuck. Terminology aside, Milford Sound is one of the most beautiful places I've ever seen. As you cruise through the blue water next to rocky, tree and moss-covered cliffs, it is difficult not to believe in some kind of higher power that created such beauty.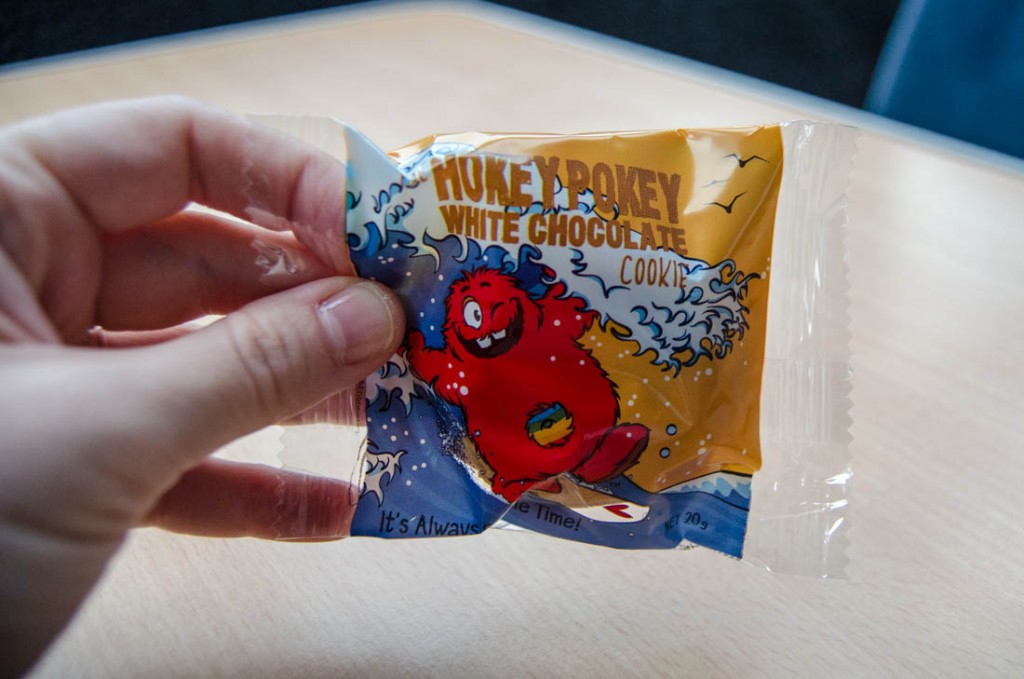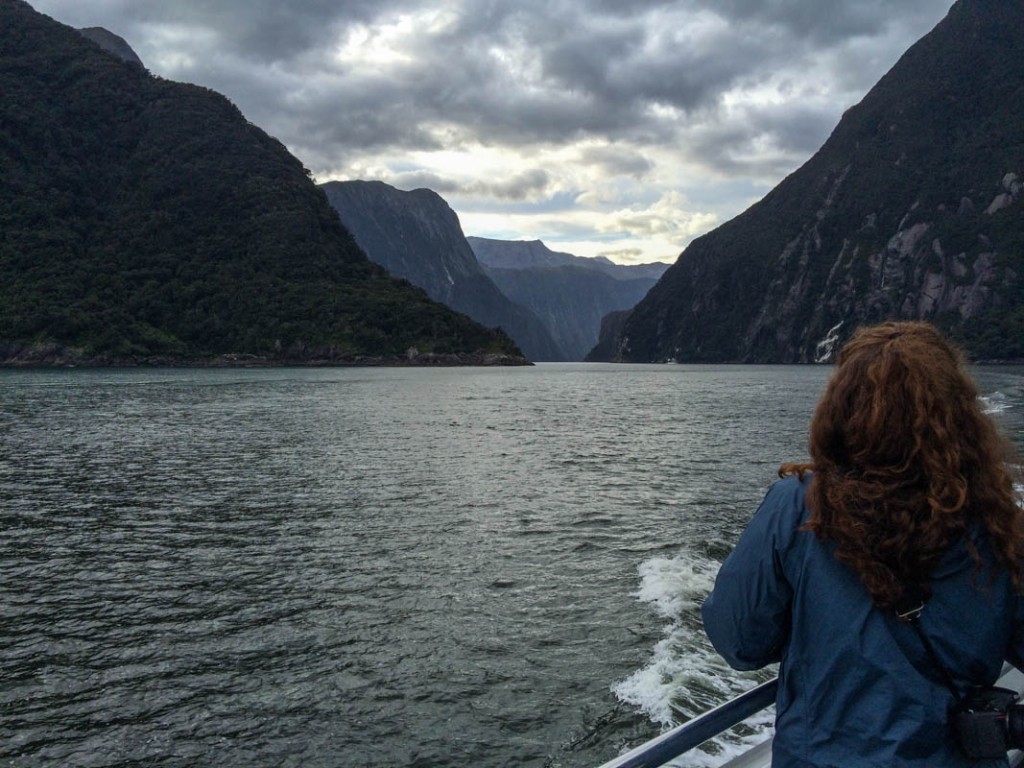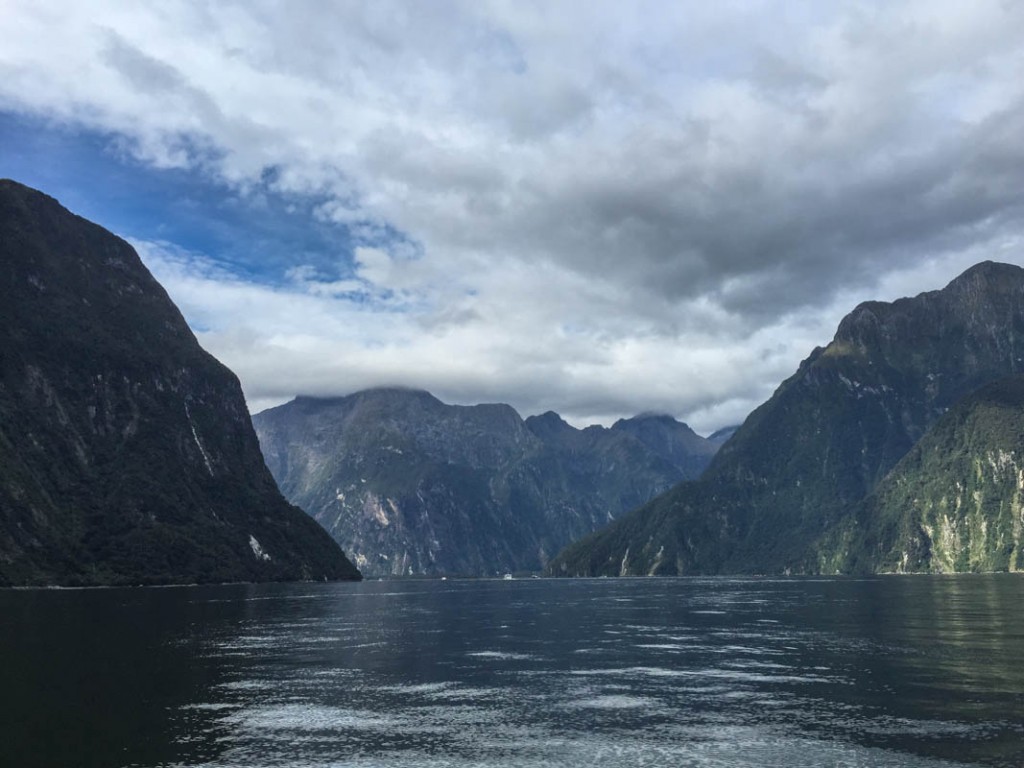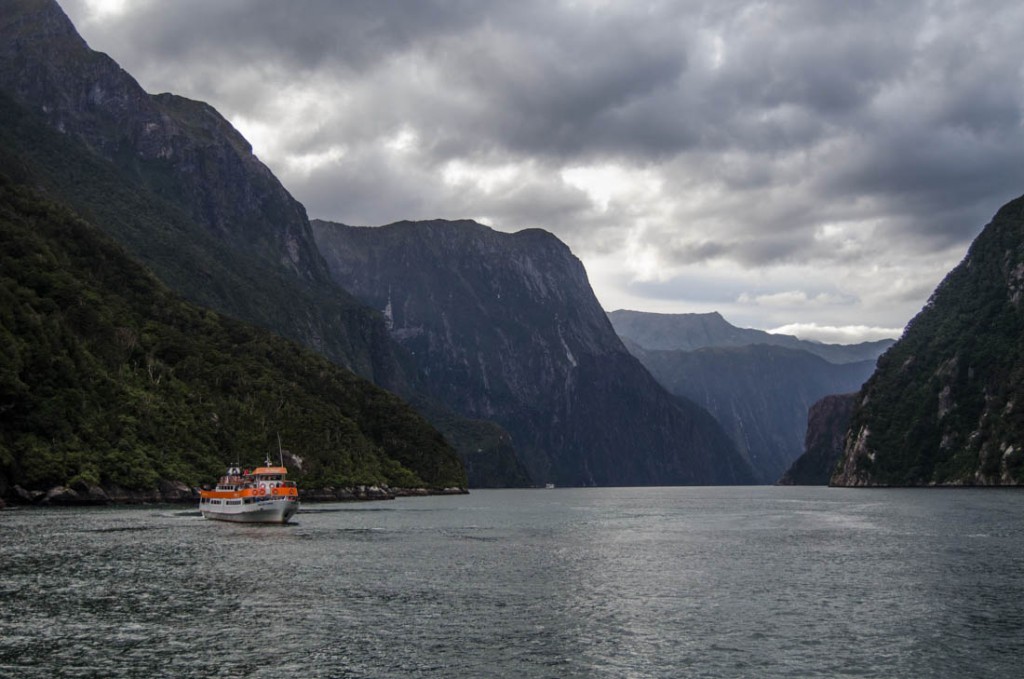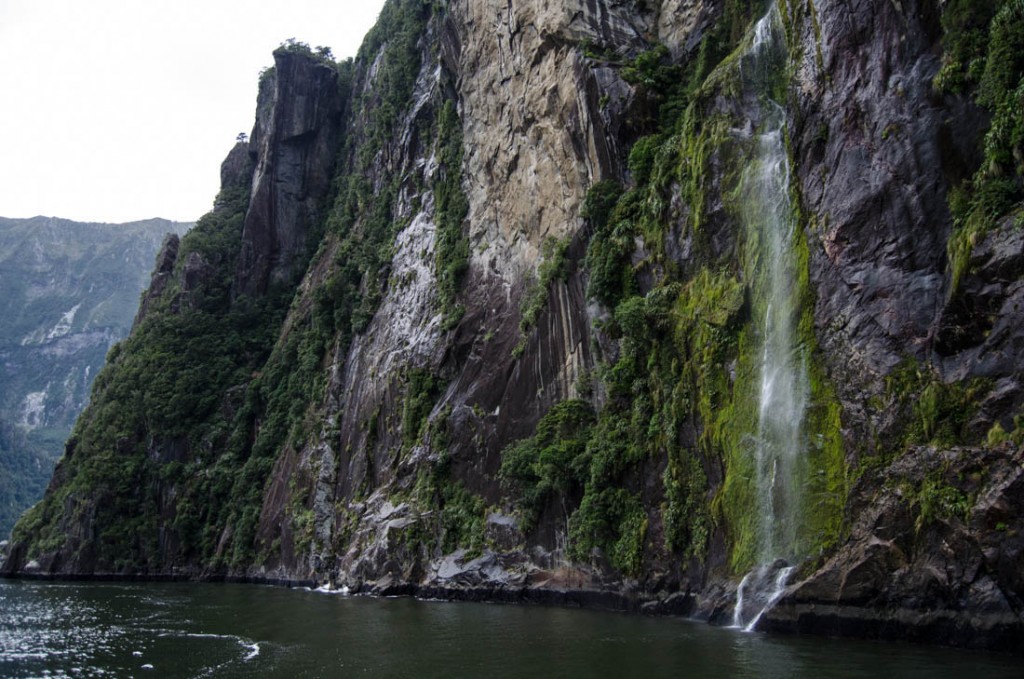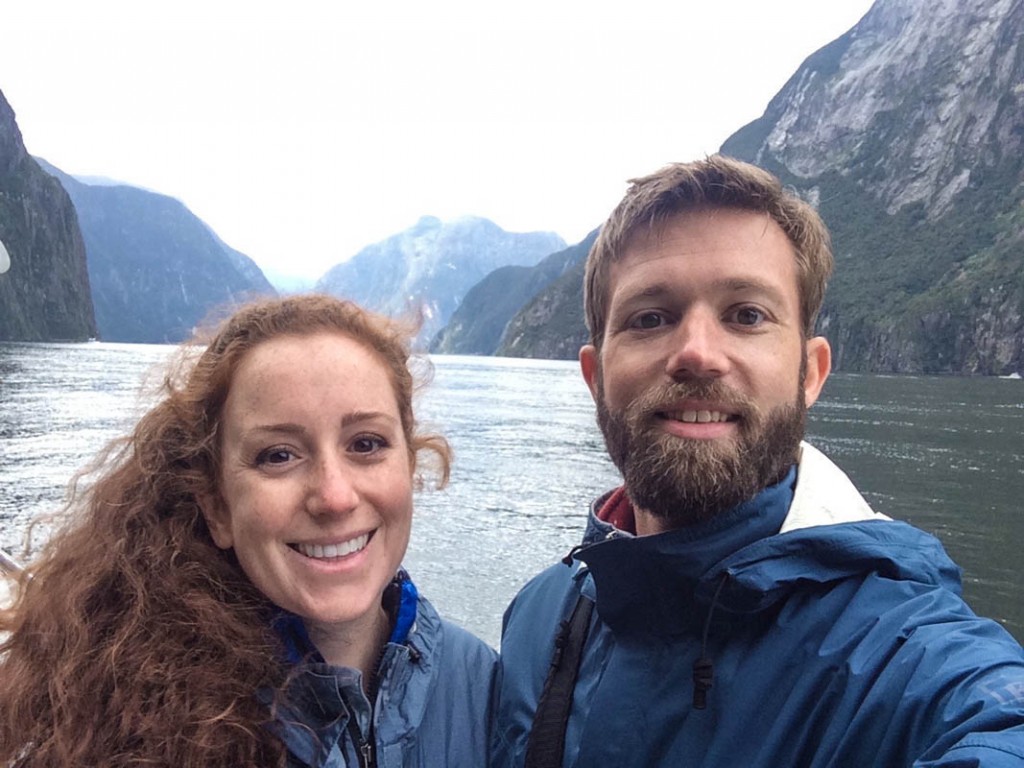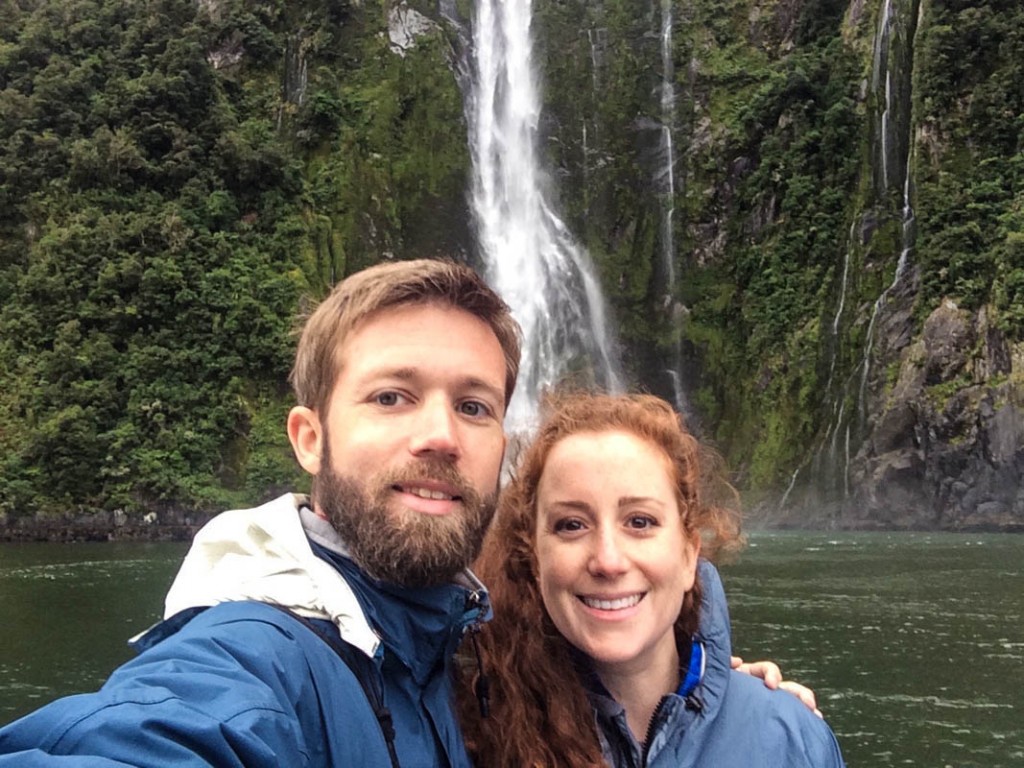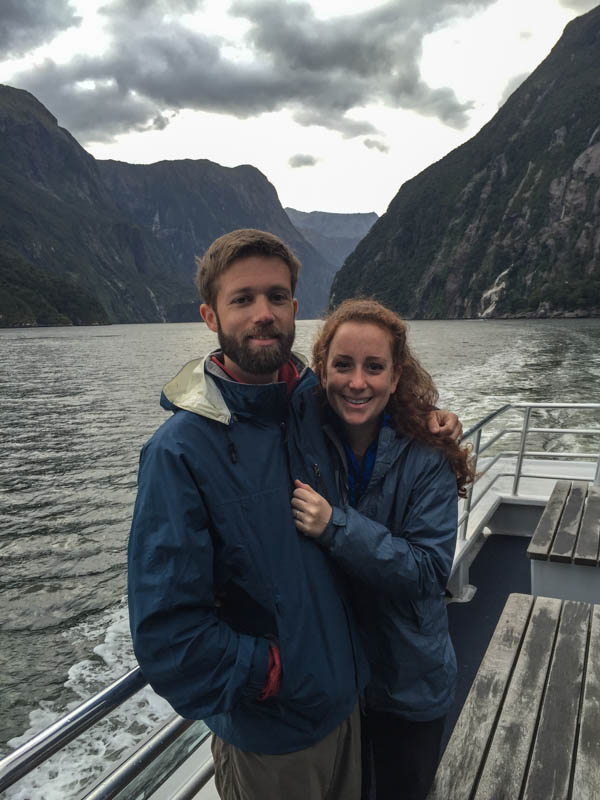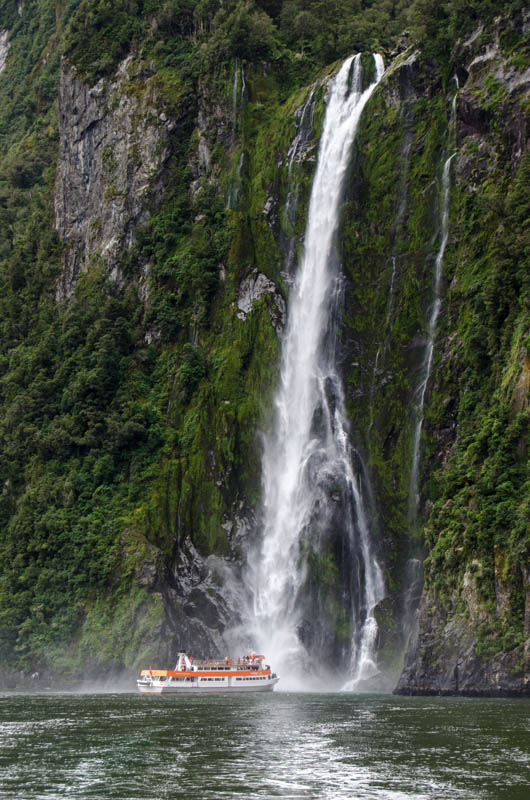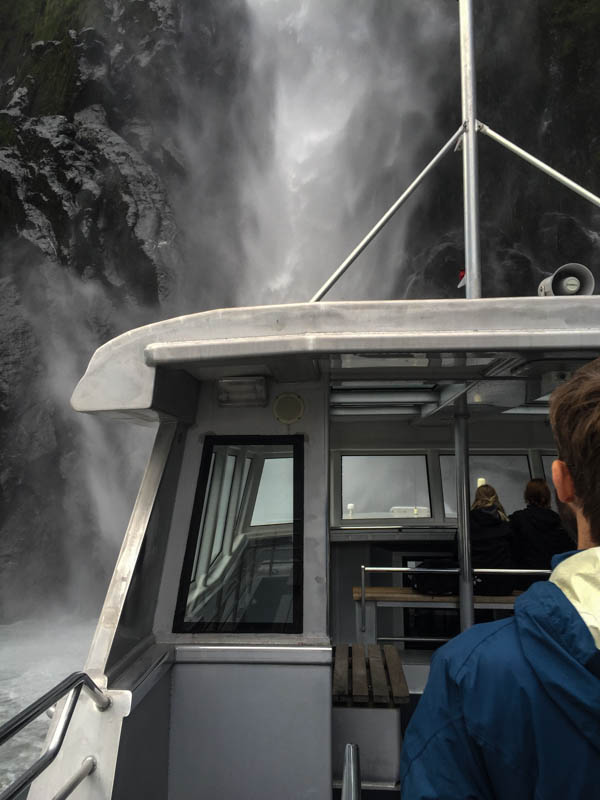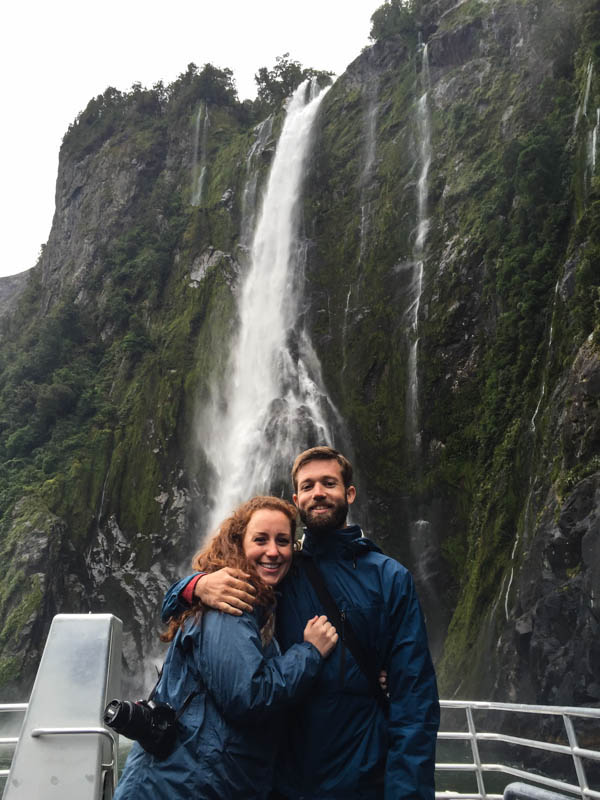 Usually very frugal, Chris and I actually opted for a pricier cruise with the smallest boat out there, and we couldn't have been happier with our choice. Mitre Peak Cruises has the smallest boats that carry the least amount of people… all of which amounts to more freedom in the water (like going closer to waterfalls and even out into the Tasman Sea) and less crowds onboard. And just when we thought the morning couldn't get any more perfect, a pod of dolphins came to say hello. After informing us of what a rare sight this was (usually dolphins are only seen about once a week), our captain proceeded to see how playful they were and hit the gas. Our initial cries of dismay at leaving the dolphins behind turned into cheers of joy as we they reemerged, surfing in our boat's wake!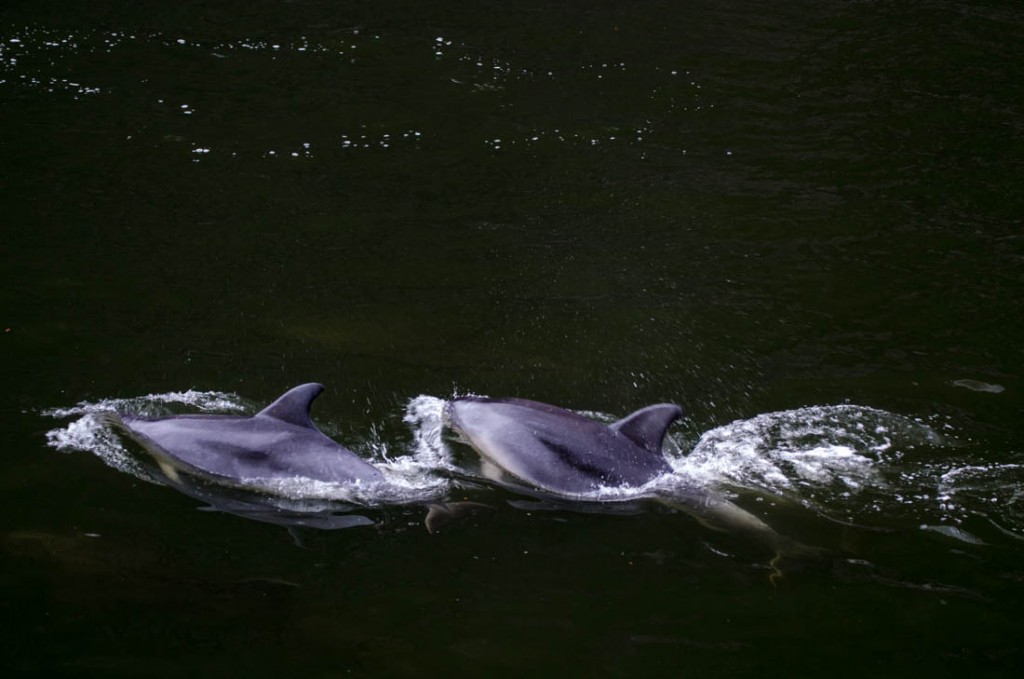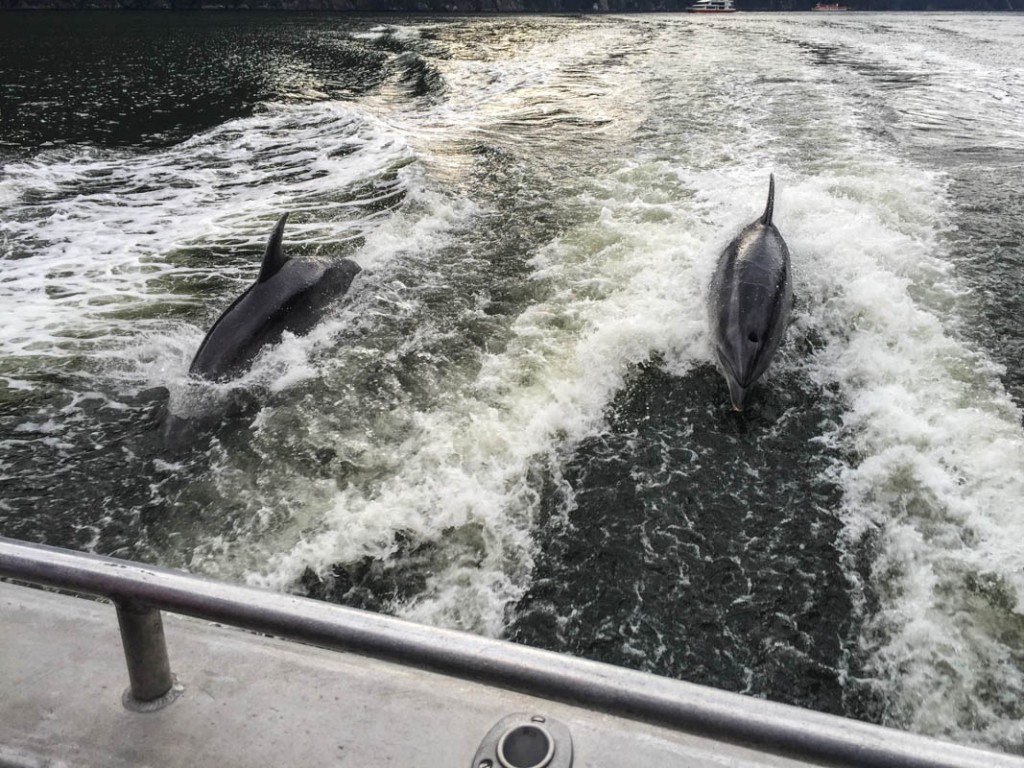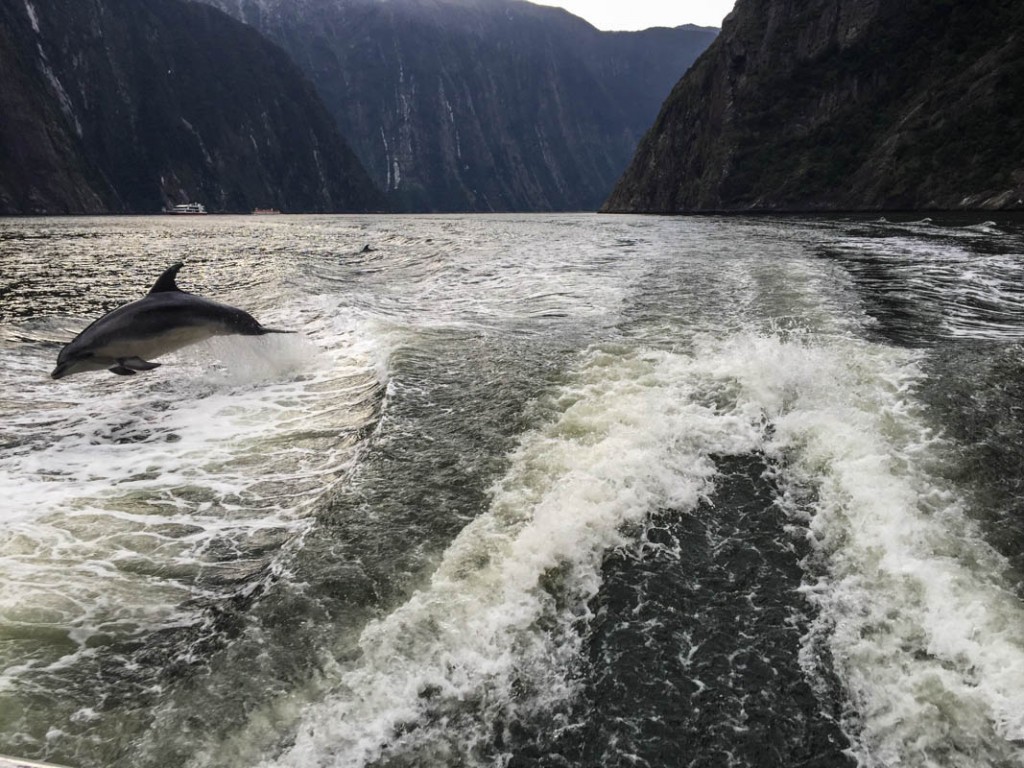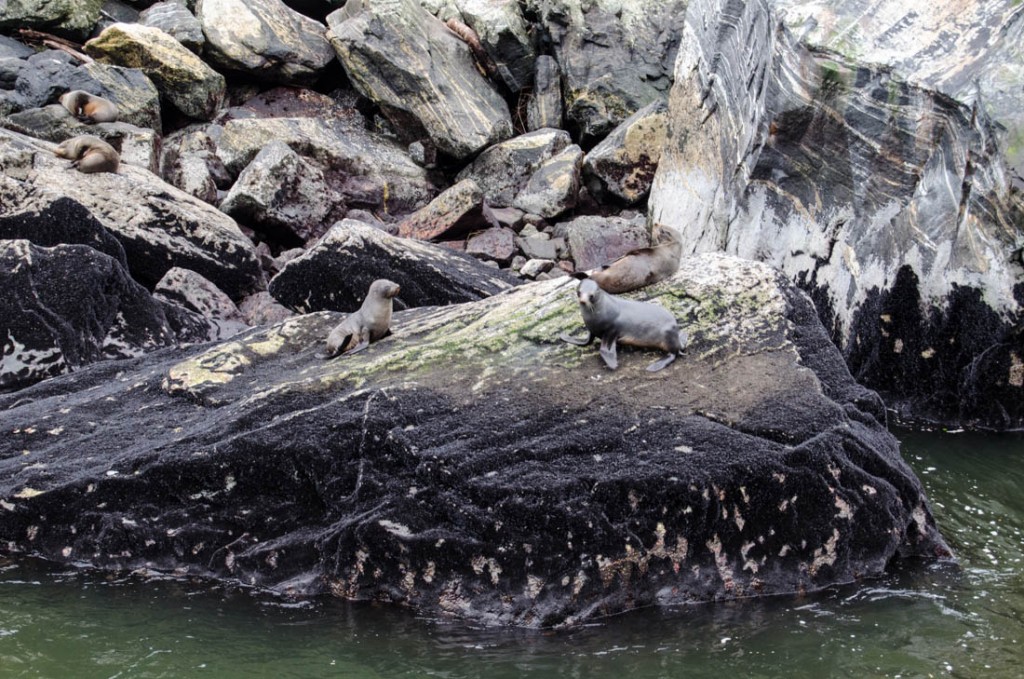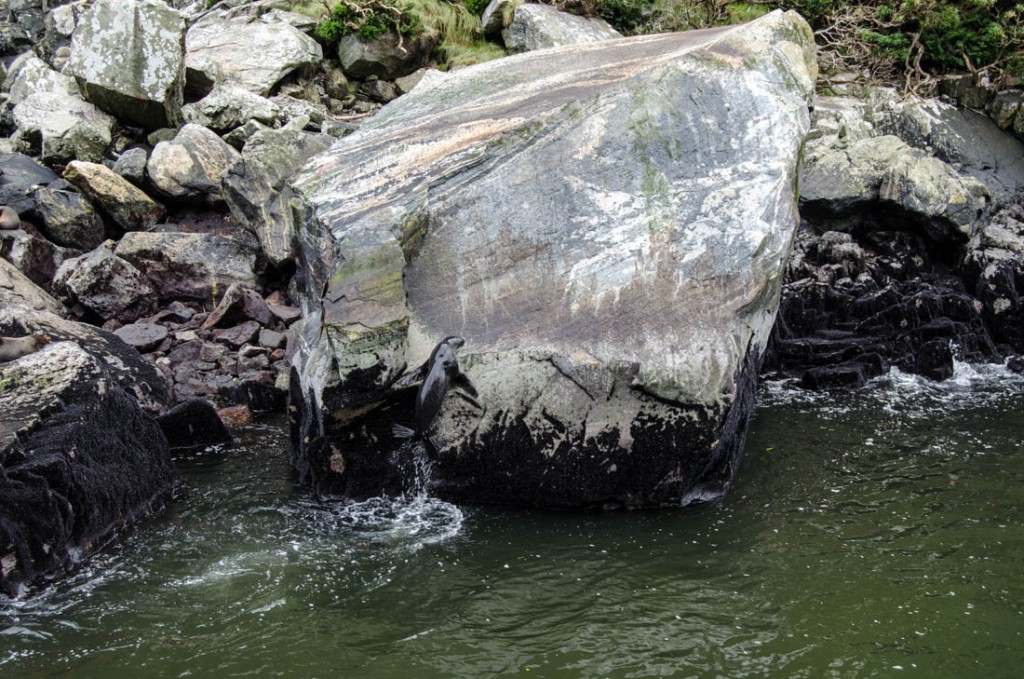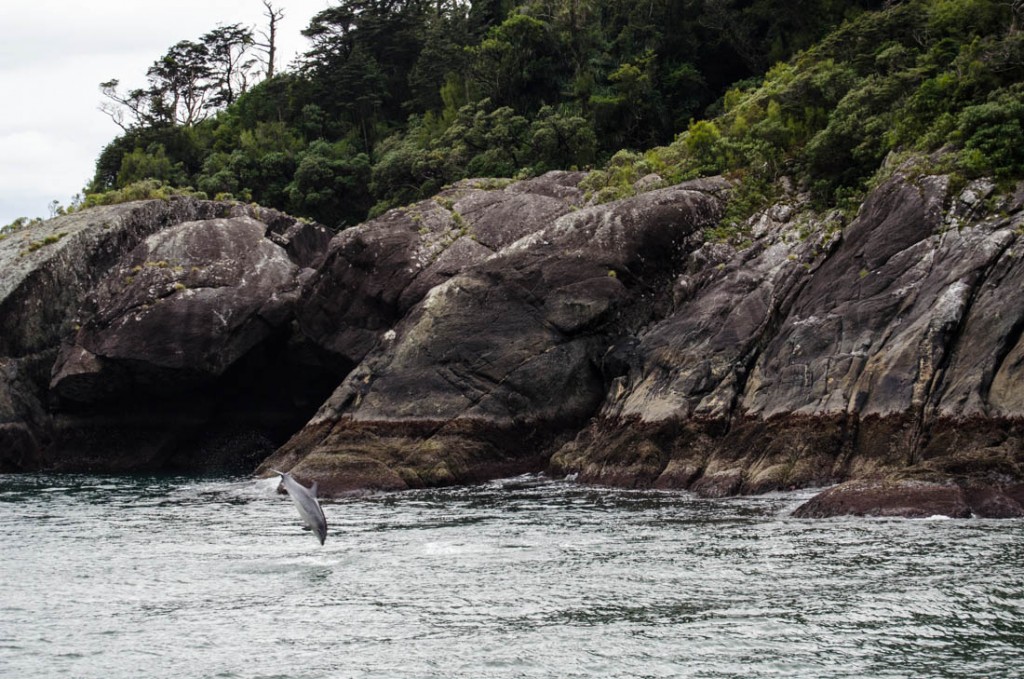 We left Milford Sound on a nature-induced high that sustained us all the way to Queenstown, which we approached via the winding road around Lake Wakatipu that is framed by the appropriately-named The Remarkables mountain range. Queenstown reminds me of Vail and is one of my favorite cities. It is also one of the adventure sports capitals of the world. Commercial bungee jumping was invented here, and your options of adrenaline-inducing activities are endless. Sorry, readers, Chris and I did not partake this time. Instead, our exploits were of the culinary variety. In Queenstown, Chris got to have his authentic New Zealand rack of lamb (which I think was his #1 to-do in the country) and try a legendary Fergburger (which he declared to be the best burger he's ever eaten).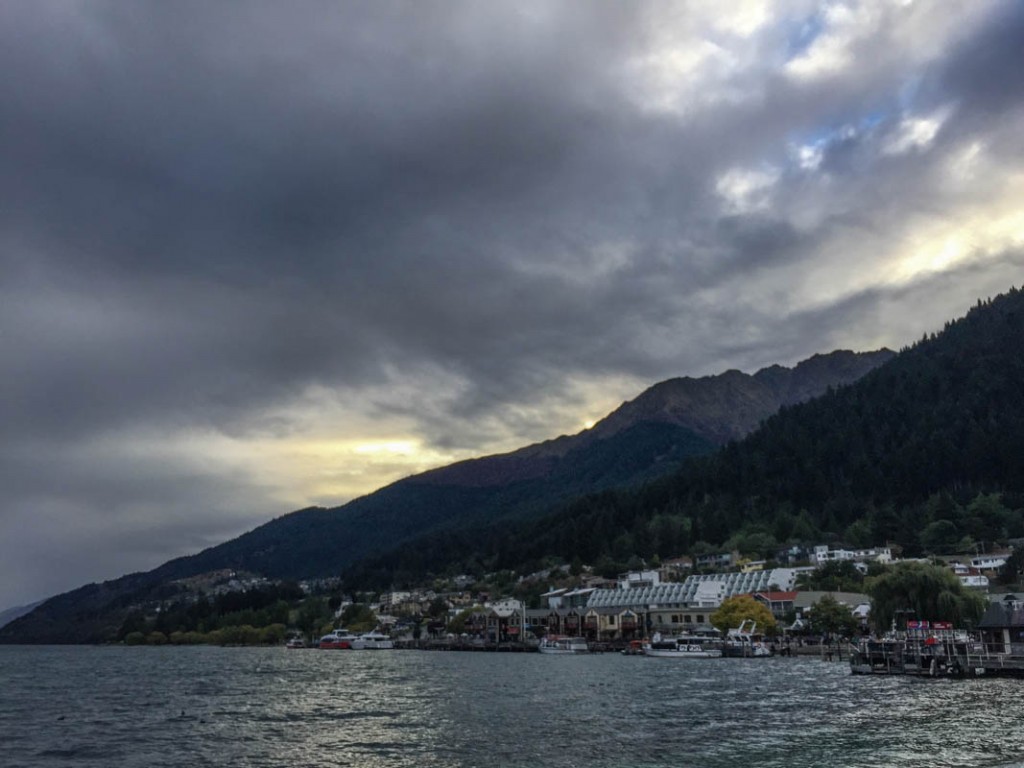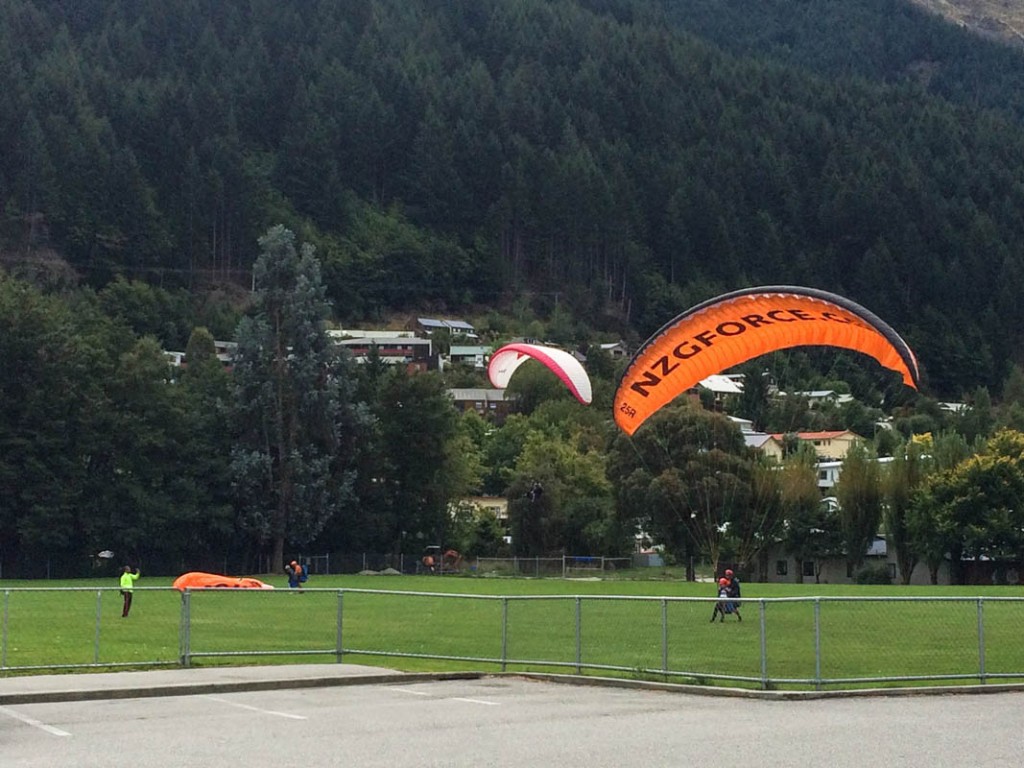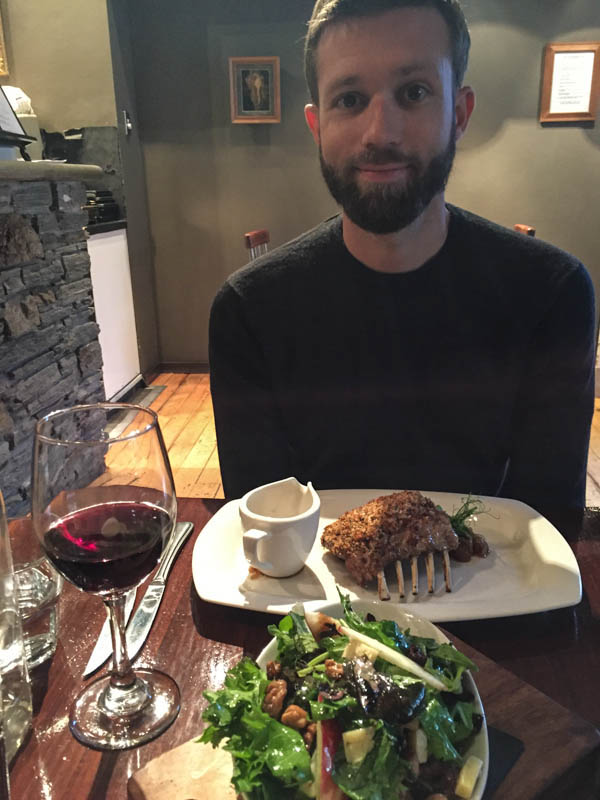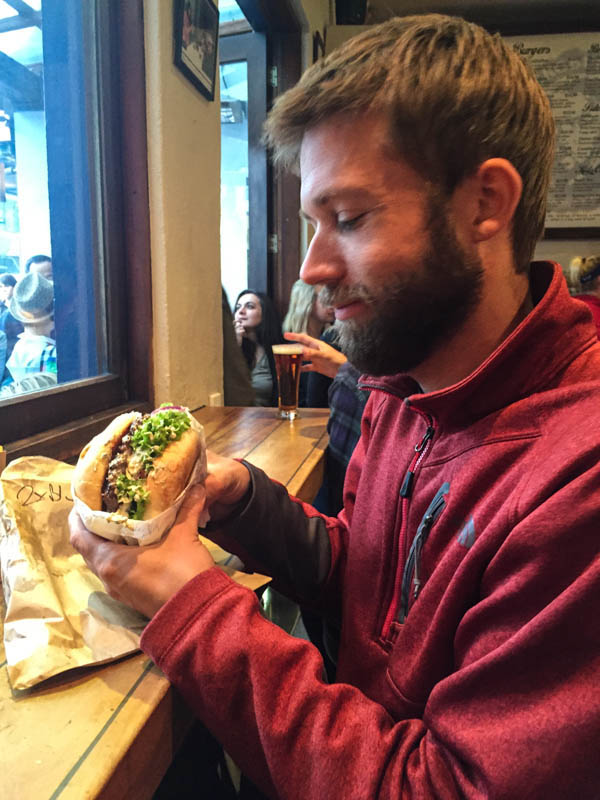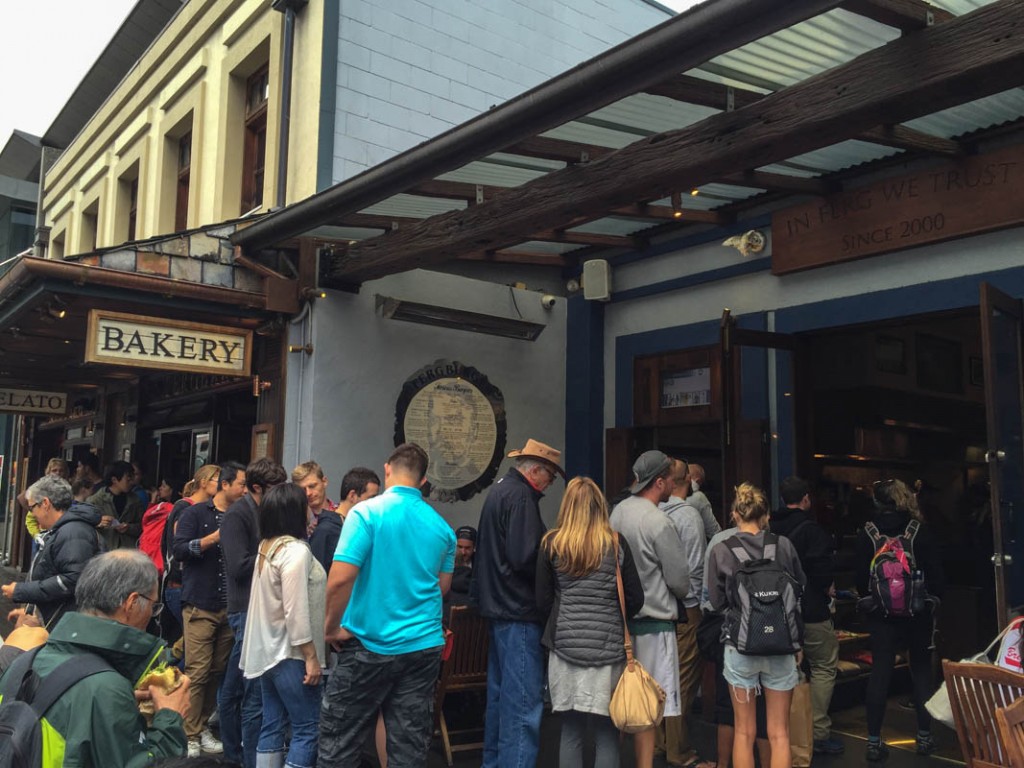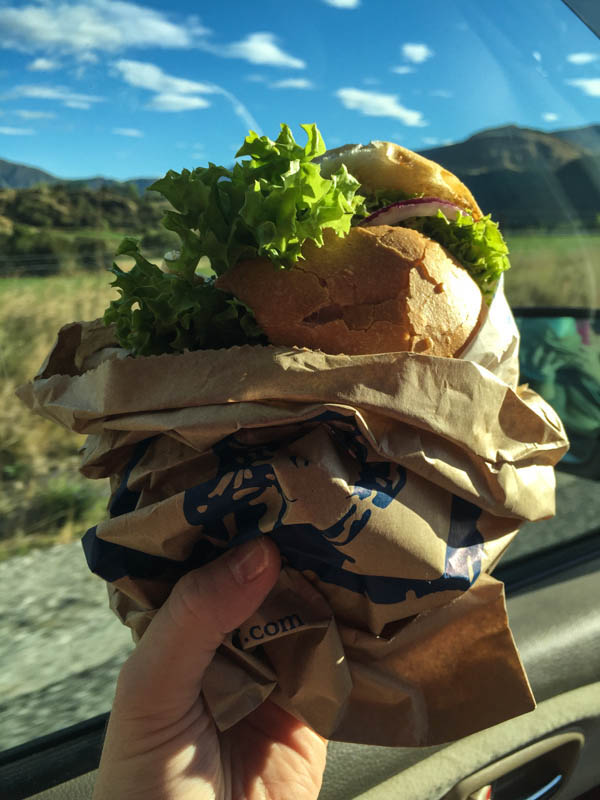 I knew going in that Milford Sound and Queenstown were definitely going to be some of the highlights of our New Zealand trip, but we were only halfway done and still had the whole central and northern part of the South Island to see. Stay tuned for glacier country, swing bridges, world-class wineries, and more stunning photos to come!