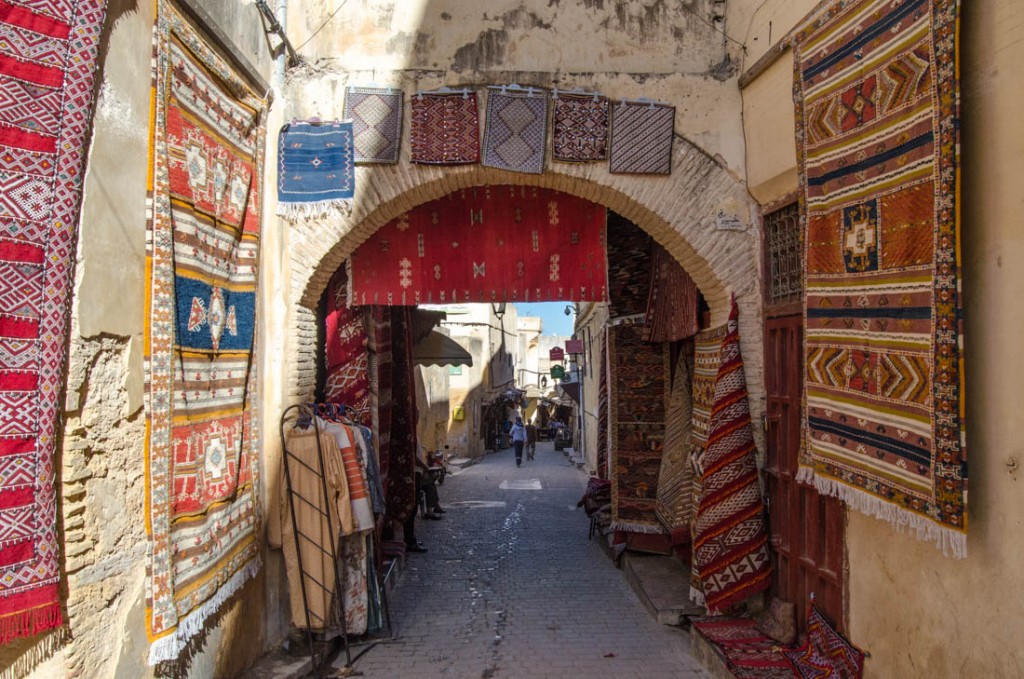 "Should we buy a map of Fez?" I asked. "You're looking at the map of Fez," Chris replied. And with that display of confidence we began our three-night adventure in the medina of Fez. Fez is the second largest city in Morocco and was the capital city until 1925. Fez's medina—or walled medieval city—consists of a maze of over 9,000 streets that twist, turn, narrow, and sometimes end abruptly. One that gets particularly low as you progress is nicknamed "Danny DeVito Street." No cars are allowed in the medina, but you may need to dodge plenty of donkeys that are still the vehicle of choice for the local merchants stocking their stores.
Getting lost is normal even for locals, and tourists are strongly advised to hire a guide for the duration of their time in the medina. Although we did hire a guide for half a day to make sure we efficiently saw the highlights of the city, Chris took it as a personal challenge to navigate us for the remainder of our time there. And, amazingly, he did. We only went down a dead end street twice, and he was able to quickly reverse course to get us back on track. Google Maps is pretty useless in the medina, but we never needed to ask for directions or send up a flare for someone to find us. Even the owner of our riad (a traditional Moroccan house with a courtyard) was impressed when he heard we navigated ourselves to and from a particularly hard-to-find restaurant one evening. Kudos, husband.
And so our time in Fez was spent wandering the maze-like streets, shopping in the souks (markets), and dodging the particularly pushy touts trying to relieve us of our Dirhams. Our time in Fez was all about taking in the sights of the medina, and so I'm keeping this post short on words and heavy on pictures to reflect that. Enjoy!