Moscow's metro was a sharp departure from the state-of-the-art subway systems we saw in Asia. The metro is celebrating it's 80th birthday this year, and it looks like it hasn't changed much in the interim. I mean that in a good way, actually. The stations are ornate, and many tracks still run the turquoise trains that reminded me of classic Cadillacs.
One of the most famous stations is Mayakovskaya for how it embodies pre-World War II Stalinist architecture. It is named after a famous Russian Soviet poet Vladimir Mayakovsky, a prominent member of the "Futurist" movement that sought to break from the past and glorify all things forward-looking like youth, machinery, and industry. These ideas were very evident to us as we gazed up at the mosaics that lined the station's ceiling.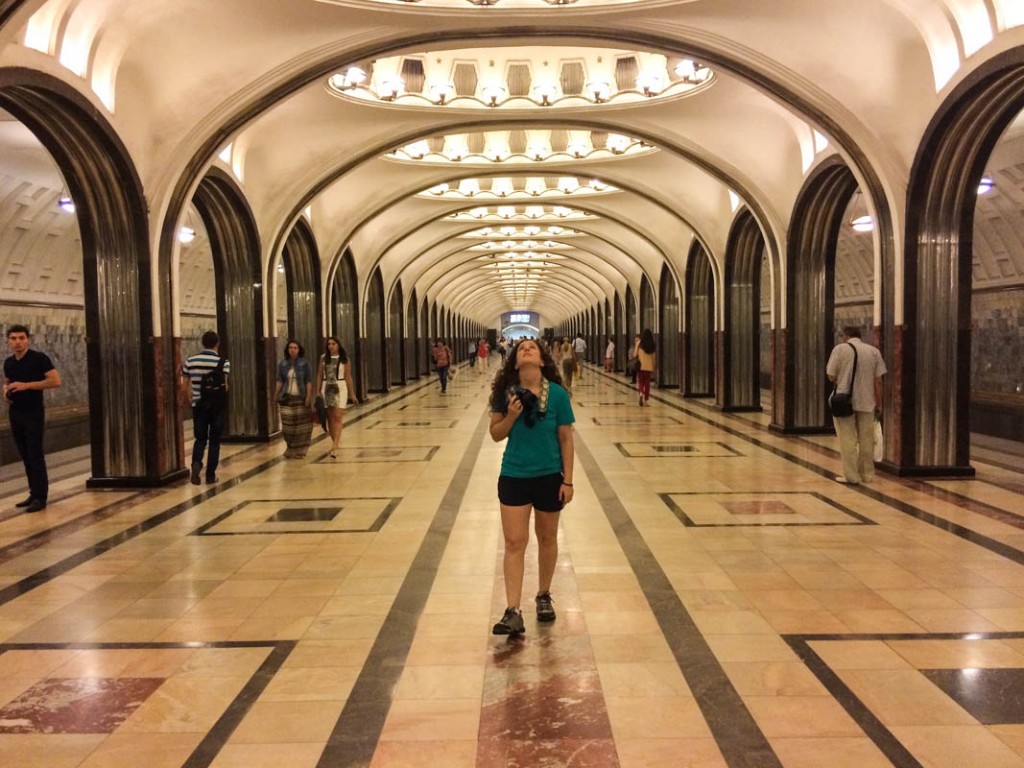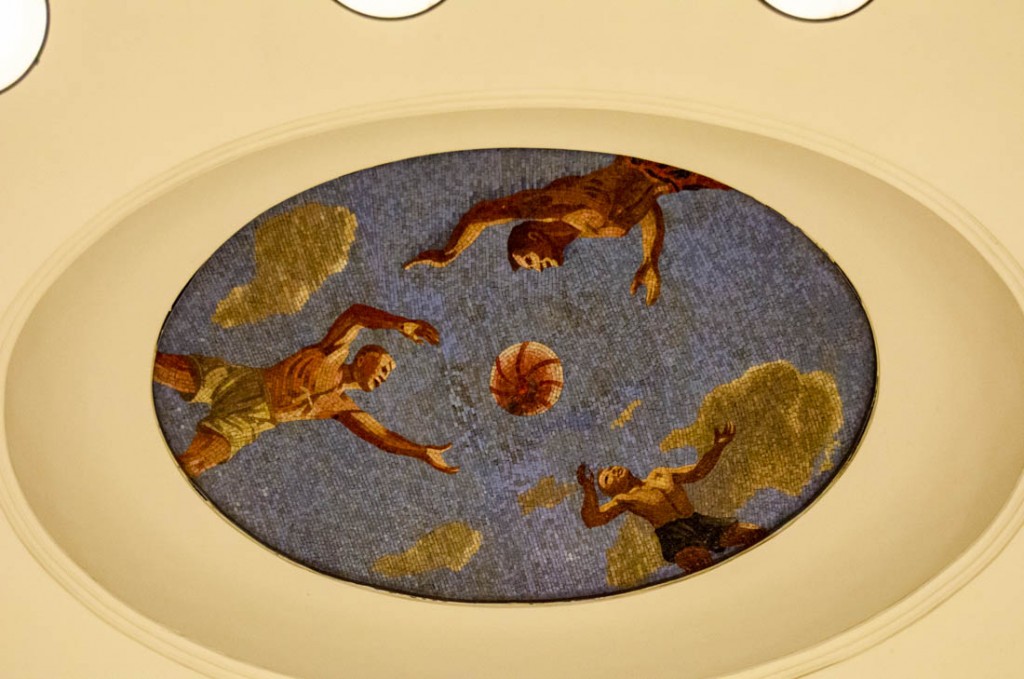 Chris and I spent a couple hours just riding around the metro and visiting some of the most famous stations. And because the subway only charges once per entry (as opposed to the distance-based fees of most subways), we were able to do this tour on only 50 rubles (under a $1) each.
Another station we visited was Ploshchad Revolutsii. This station is dotted with 76 bronze sculptures glorifying the farmers, workers, soldiers, and athletes of the new Socialist order. We also found proletarian motifs of wheat and scythes throughout the station.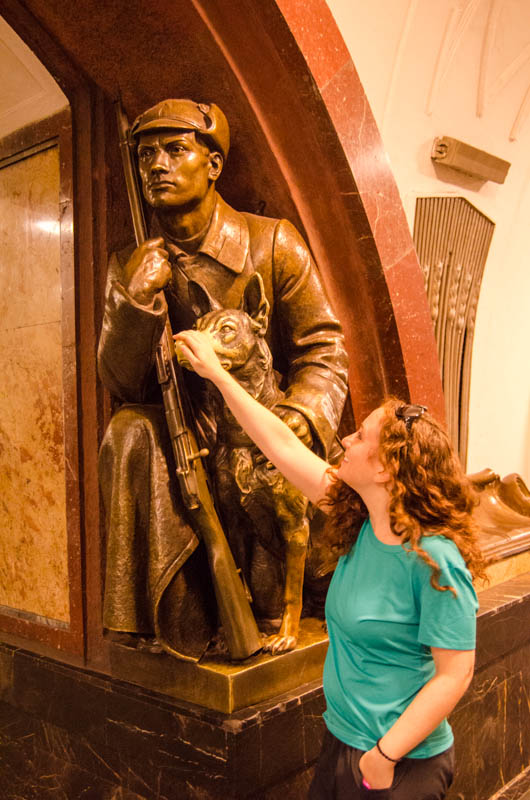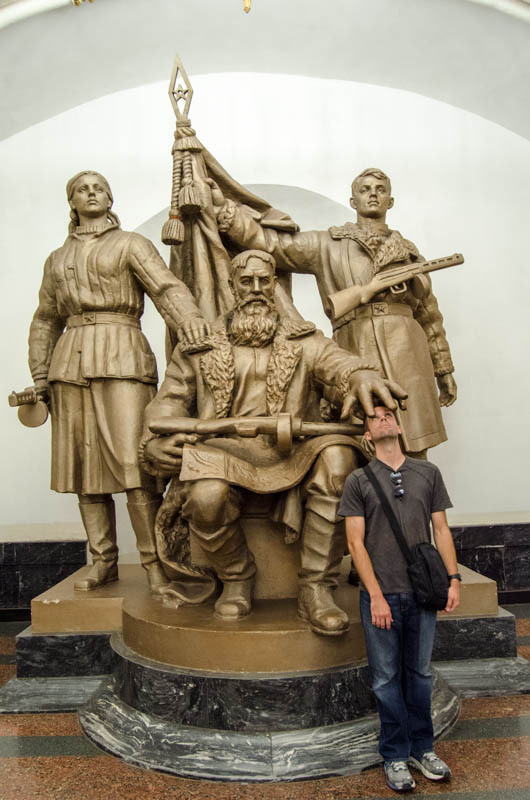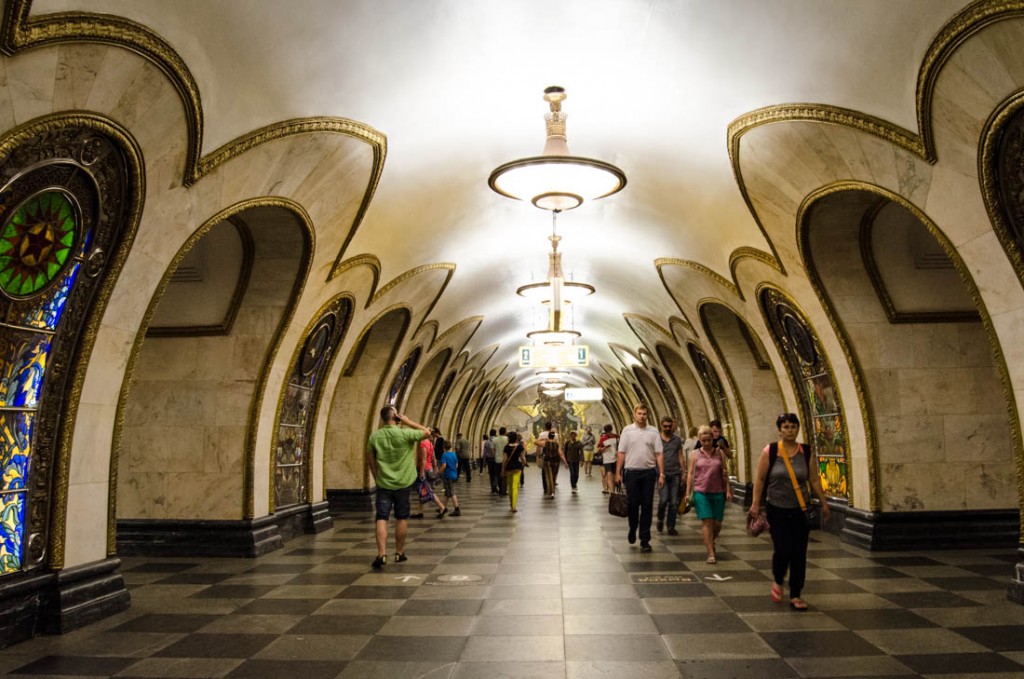 Touring the metro gave us a unique view into Moscow's past. We had to ride elevators far, far down into the ground to catch the trains, and we learned that the stops were built deep so they could double as bomb shelters during wartime. In fact, Stalin gave a speech from the Mayakovskaya station in November 1941 to celebrate the anniversary of the Bolshevik revolution as the Nazis bombarded the city above.
It's history and charm aside, we found Moscow's metro to be incredibly fast and convenient. And, even better, all trains have free wi-fi.