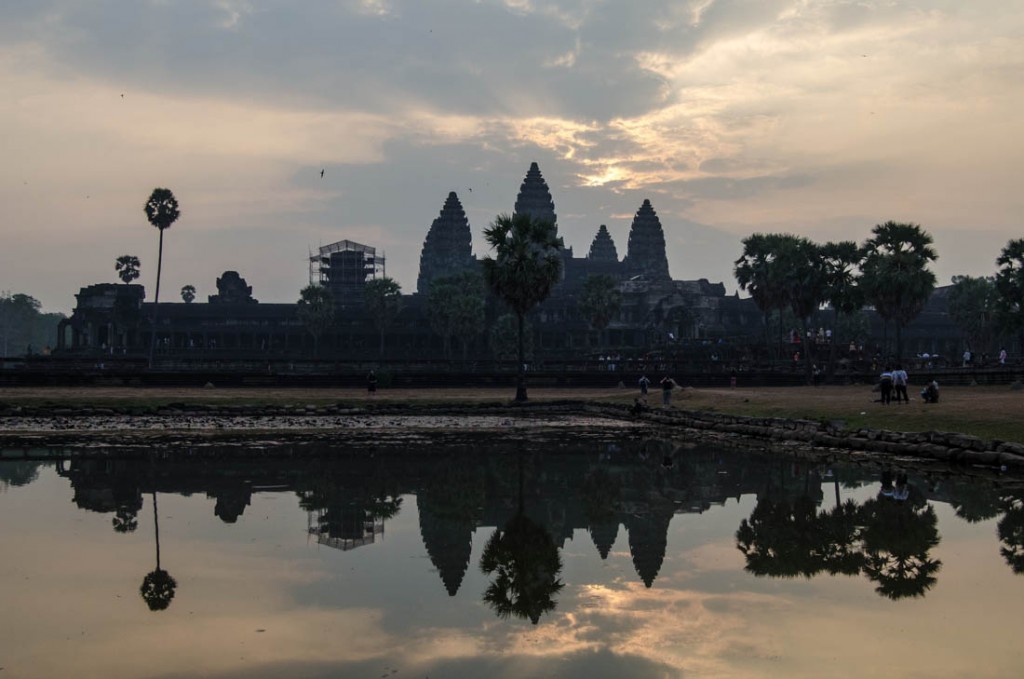 A visit to Southeast Asia wouldn't be complete without a trip to Angkor Wat. The Hindu-Buddhist temple of Angkor Wat is the largest religious structure in the world, a status made even more impressive by the fact that it was built in the 12th century. Angkor was once the capital of the ancient Khmer Empire (not to be confused with the 20th century genocidal Khmer Rouge regime led by Pol Pot) and had a population of 80,000, but, like other cool temples throughout the world, it lay mostly abandoned for several centuries.
The moat-surrounded temple of Angkor Wat with its lotus bud-shaped towers is the most famous temple in Cambodia and the country's largest tourist attraction by far. The typical tourist visit to Angkor Wat starts very early in the morning to sit around a reflecting pool and wait for sunrise. Even though this was my second visit to Angkor Wat, I dutifully rose at 5am to share the experience again with Chris. We found a spot close to the water and watched as people slowly filled in all around us. By the time the sun started to rise and the towers materialize from the blackness, people were packed several rows deep behind us. Everyone was struggling to get the perfect shot of Angkor Wat and its reflection in the pool with a pink sky behind it.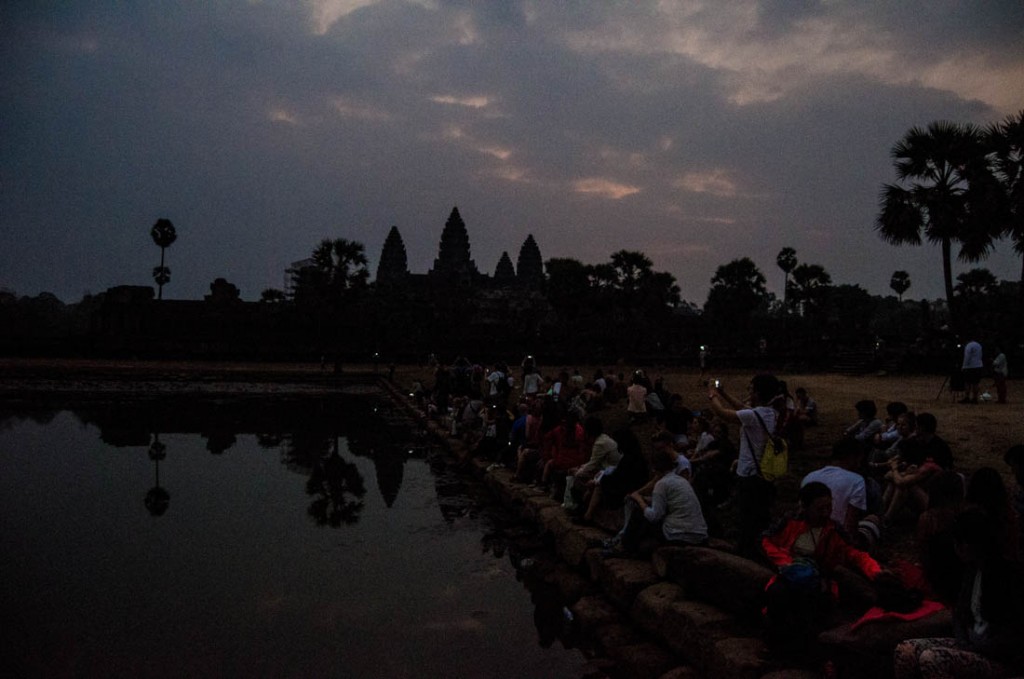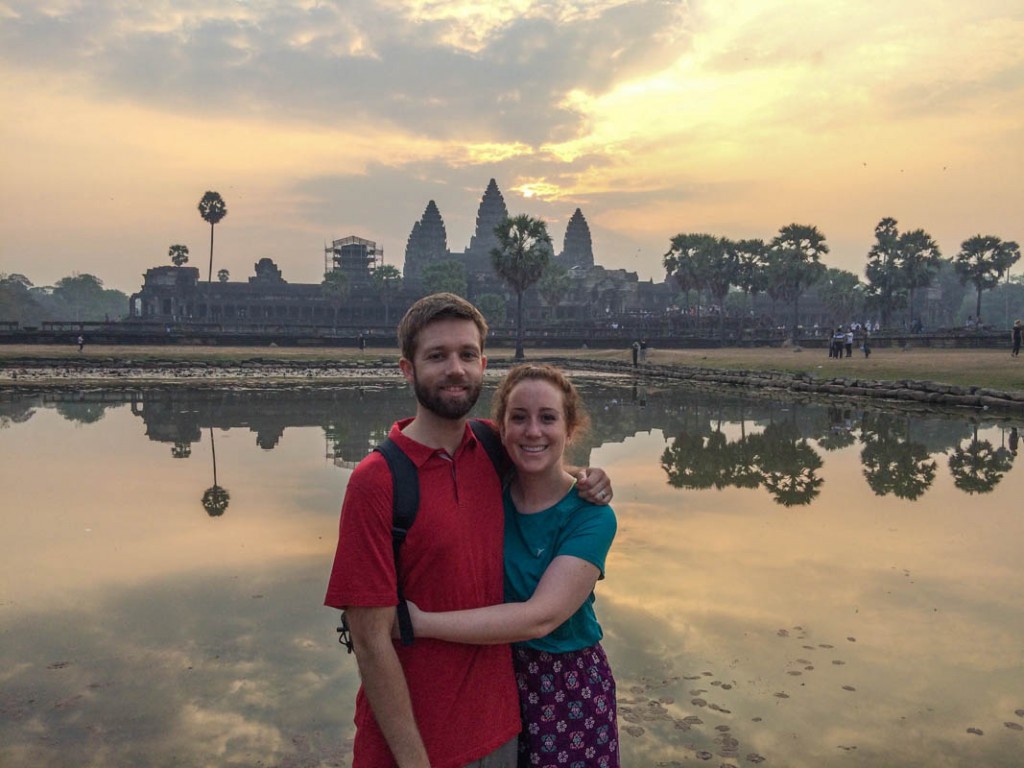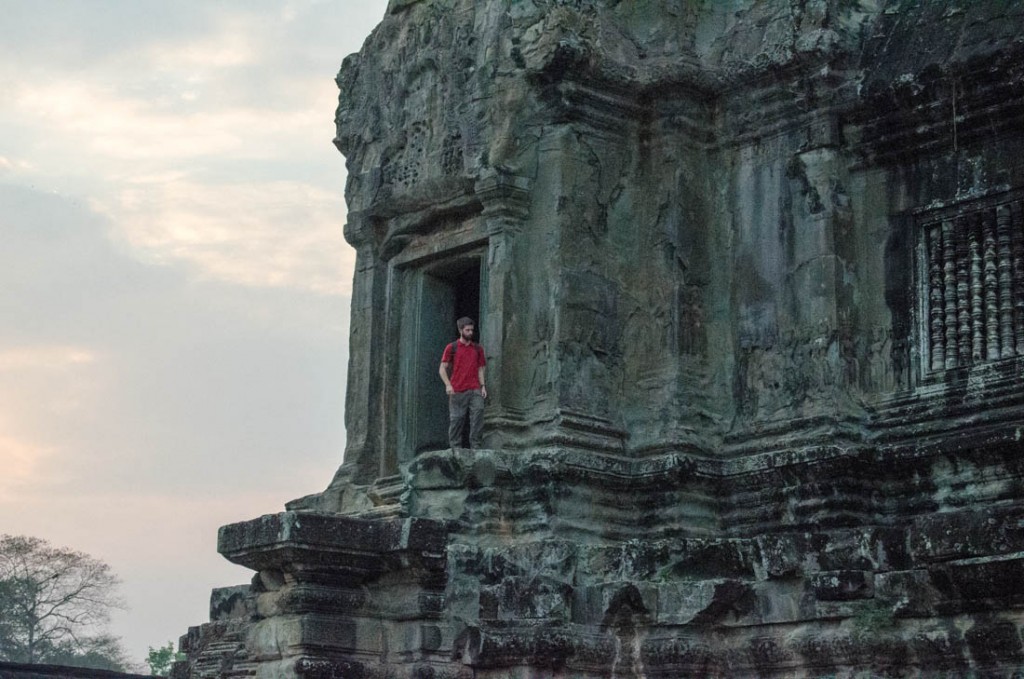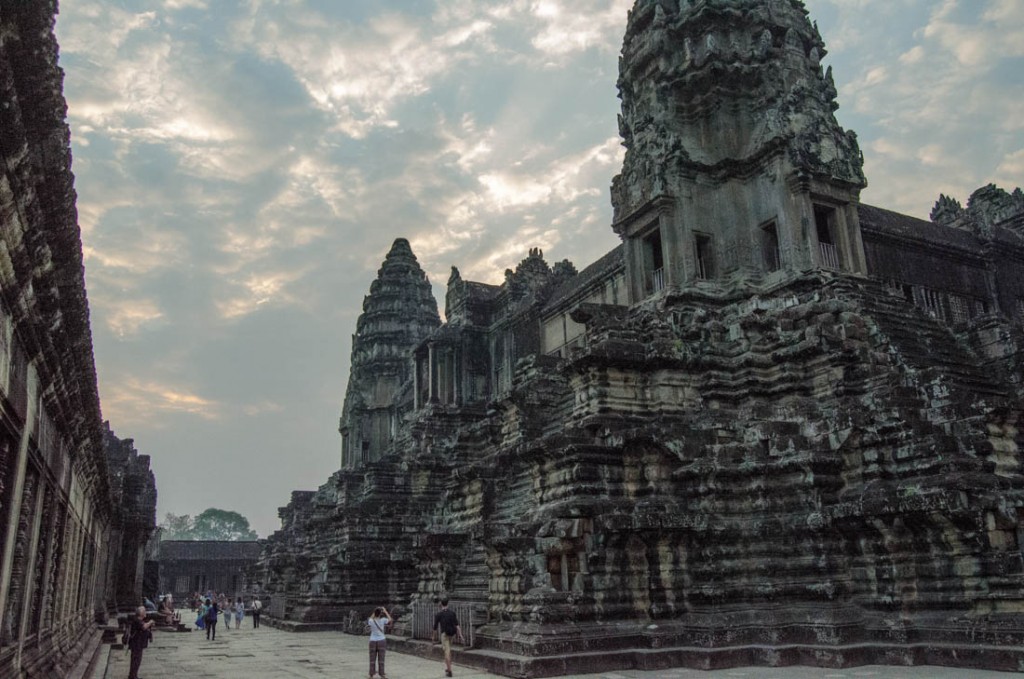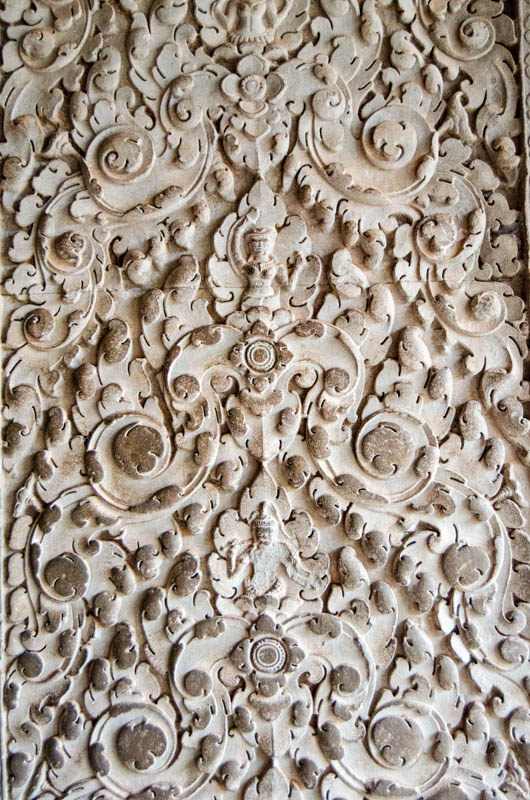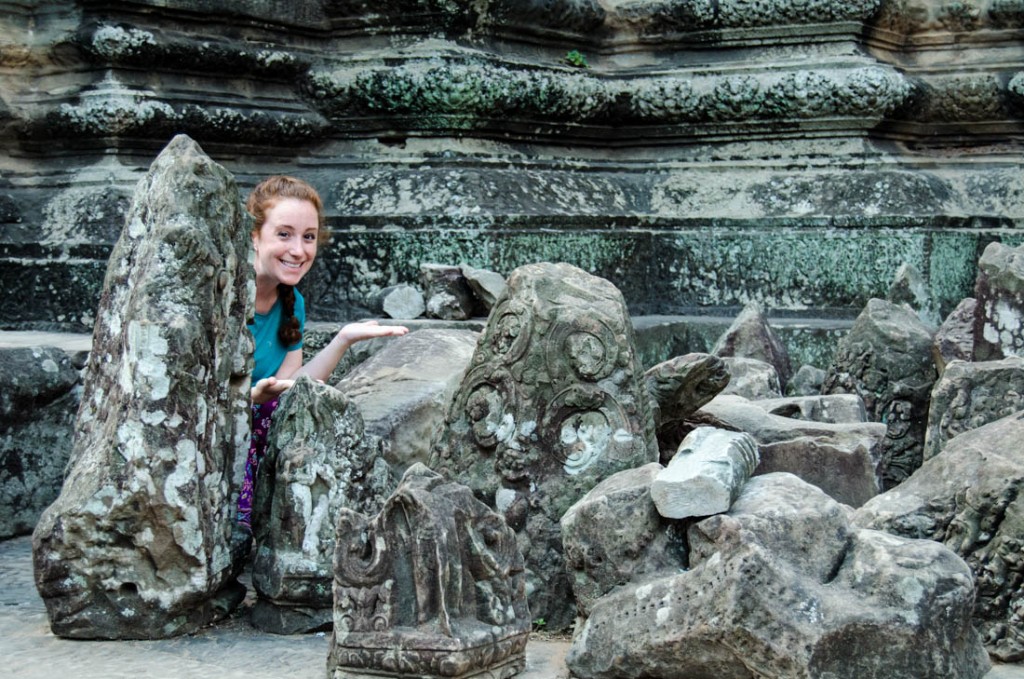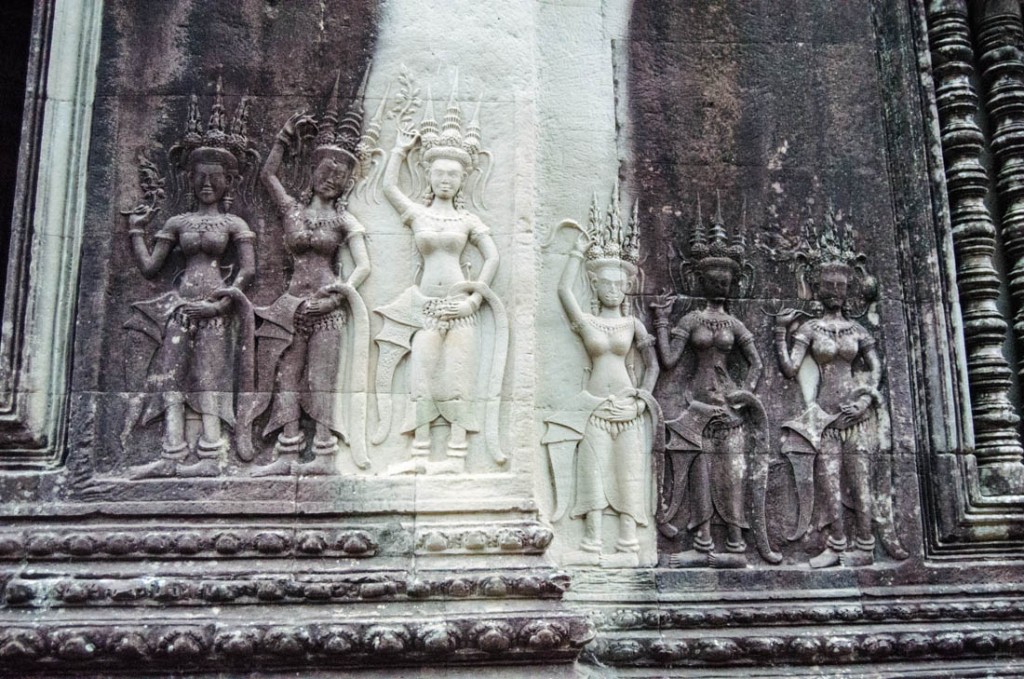 This might be blasphemous, but although Angkor Wat is the most famous, it is actually our least favorite of the major temples. We much preferred some of the others in the area more. After Angkor Wat, we took a short tuk-tuk ride over to Bayon, another hundreds-year-old temple complex. Bayon is best known for the dozens of serene, smiling faces that gaze down at you from its many towers (for those old school Nickelodeon Legends of the Hidden Temple fans, these guys are the original Olmecs).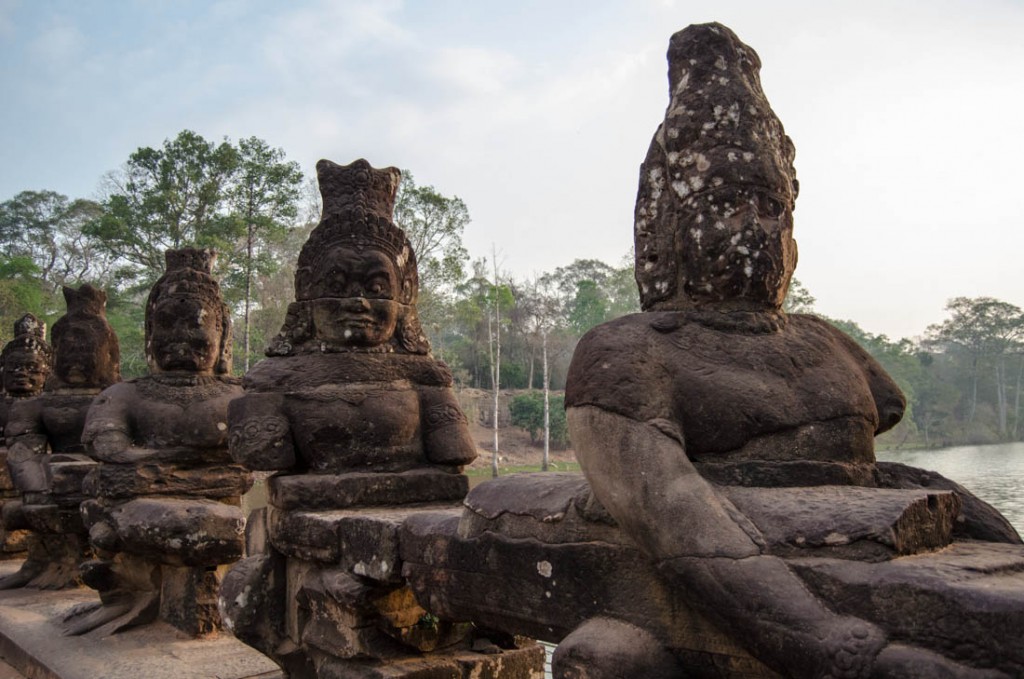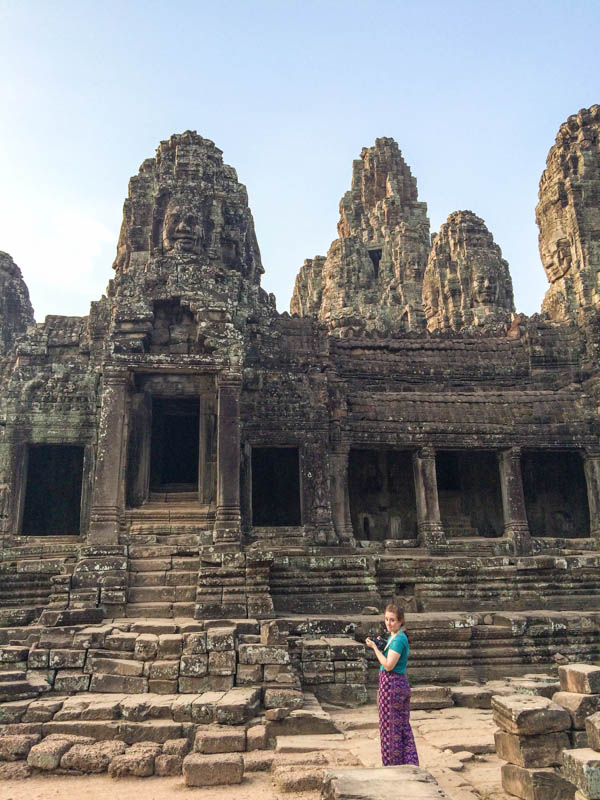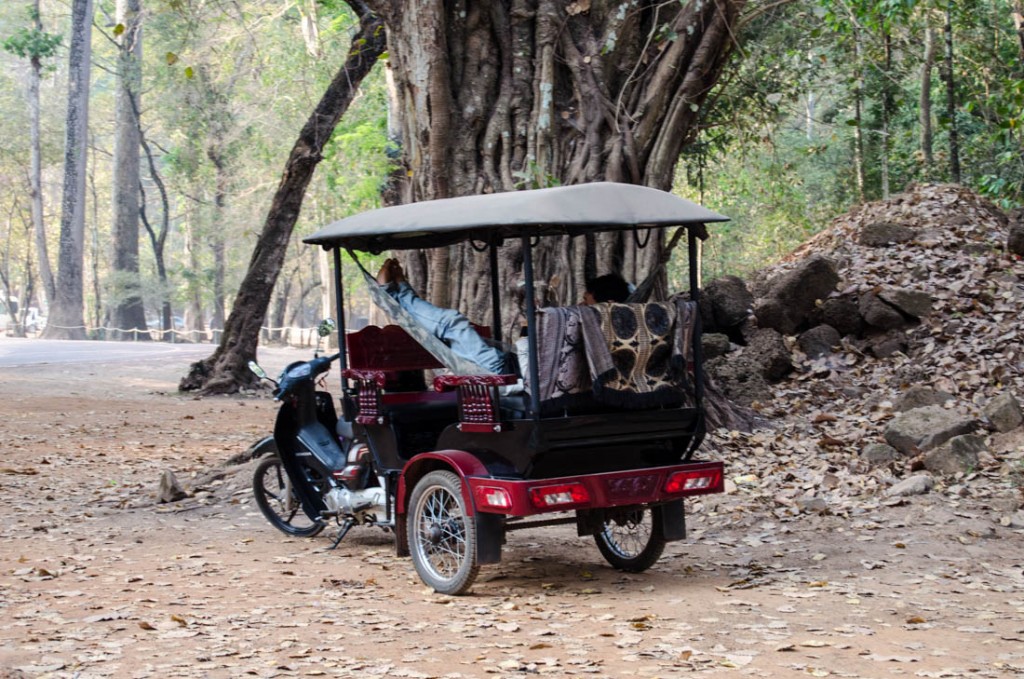 On our second day, we decided to visit a more far-flung temple that I hadn't seen on my first visit to Angkor Wat several years ago. We got up early and took a one-hour tuk-tuk ride to reach Banteay Srei. This temple was built 200 years before Angkor Wat and boasts some of the most intricate ancient art around. Incredibly ornate carvings above the temple doorways still stand today, despite being built over 1000 years ago. We loved the peaceful atmosphere of this pink-hued temple (thanks to its red sandstone material), which is often called the "jewel of Khmer art." We were very thankful we decided to take the long ride out to see this temple, and we ended up being especially thankful for our early morning wake up as we saw a massive tour group approaching as we left.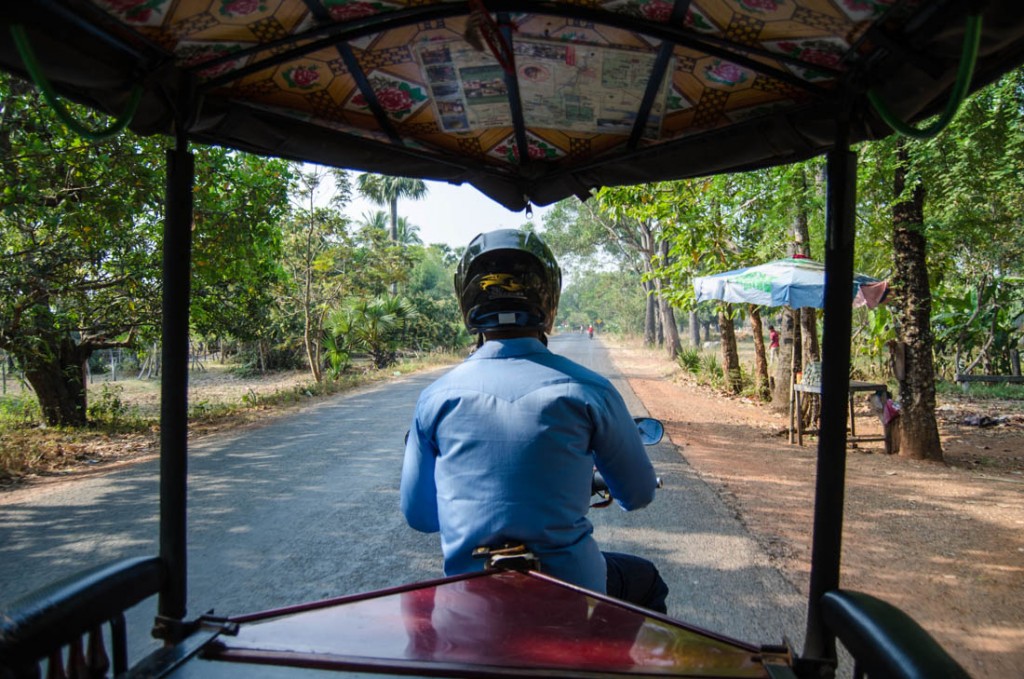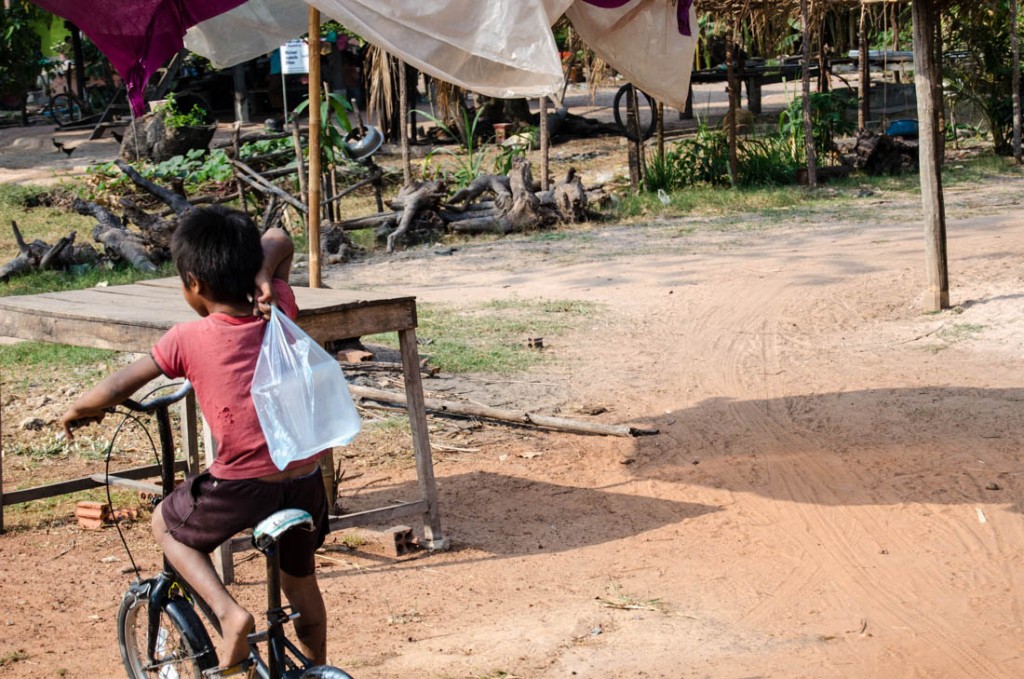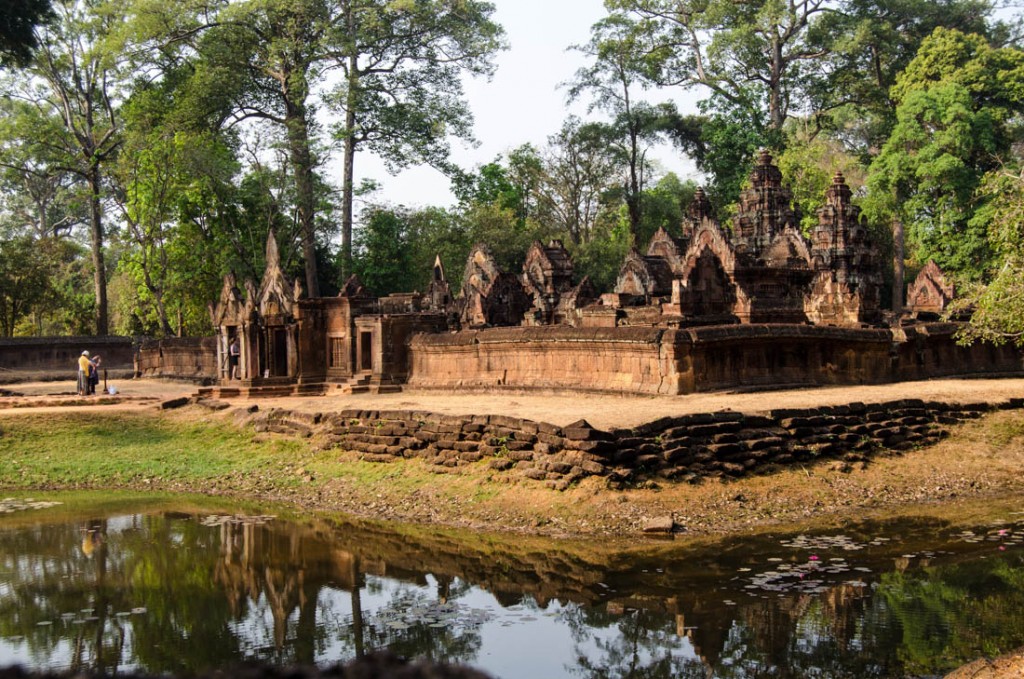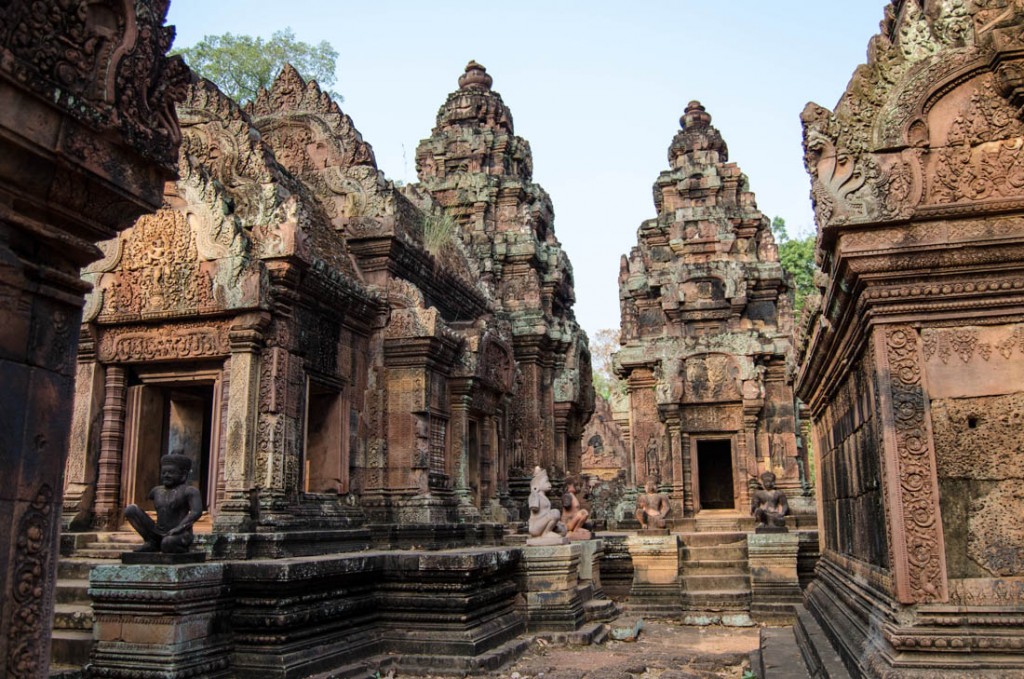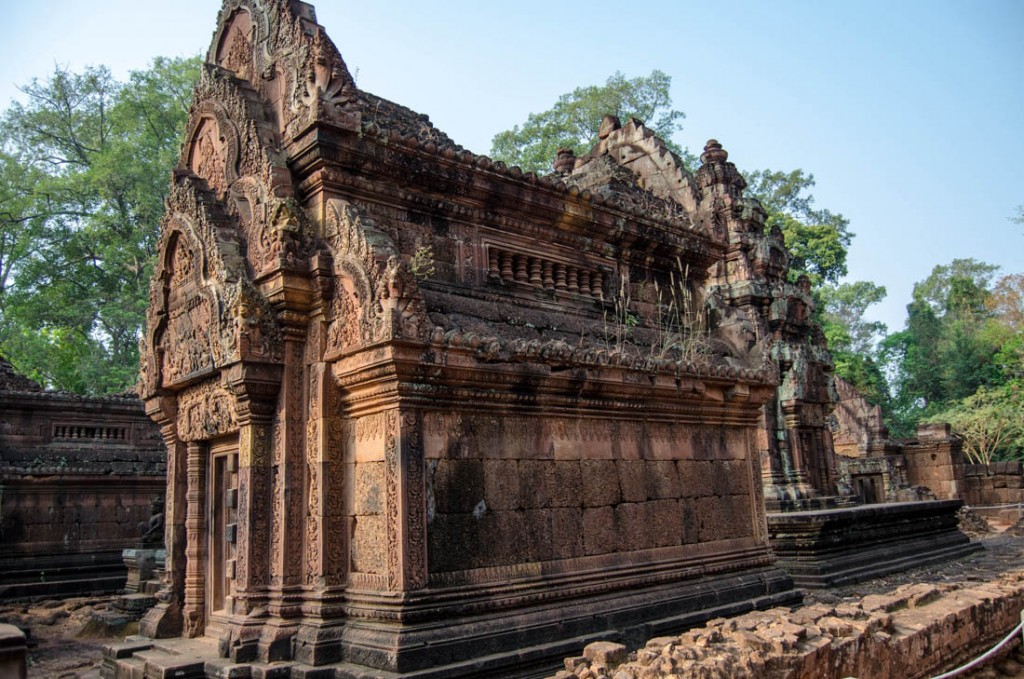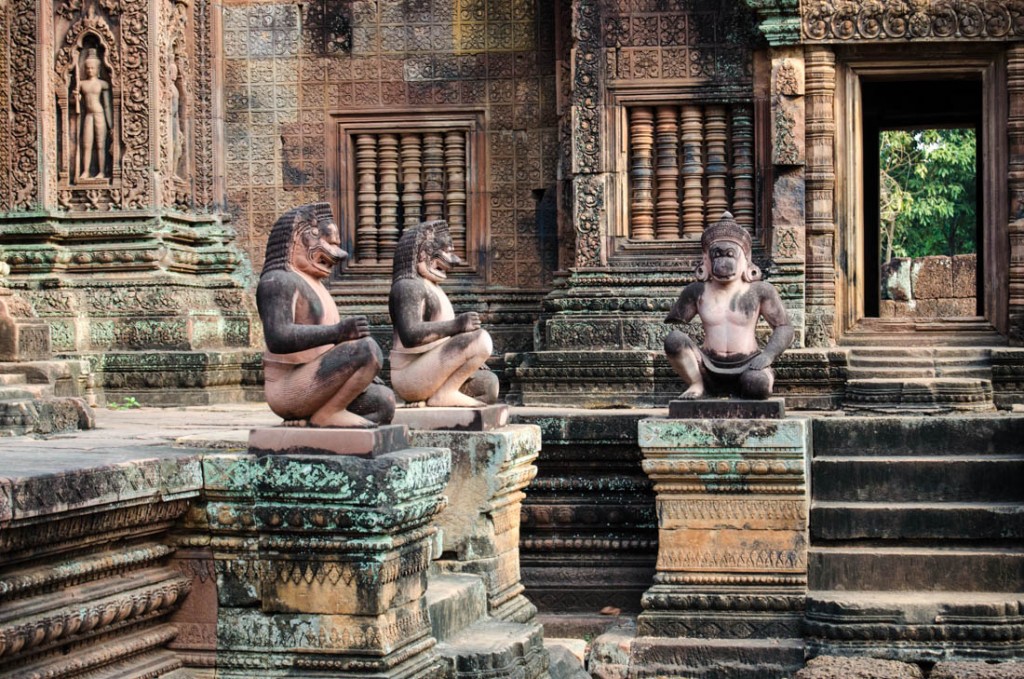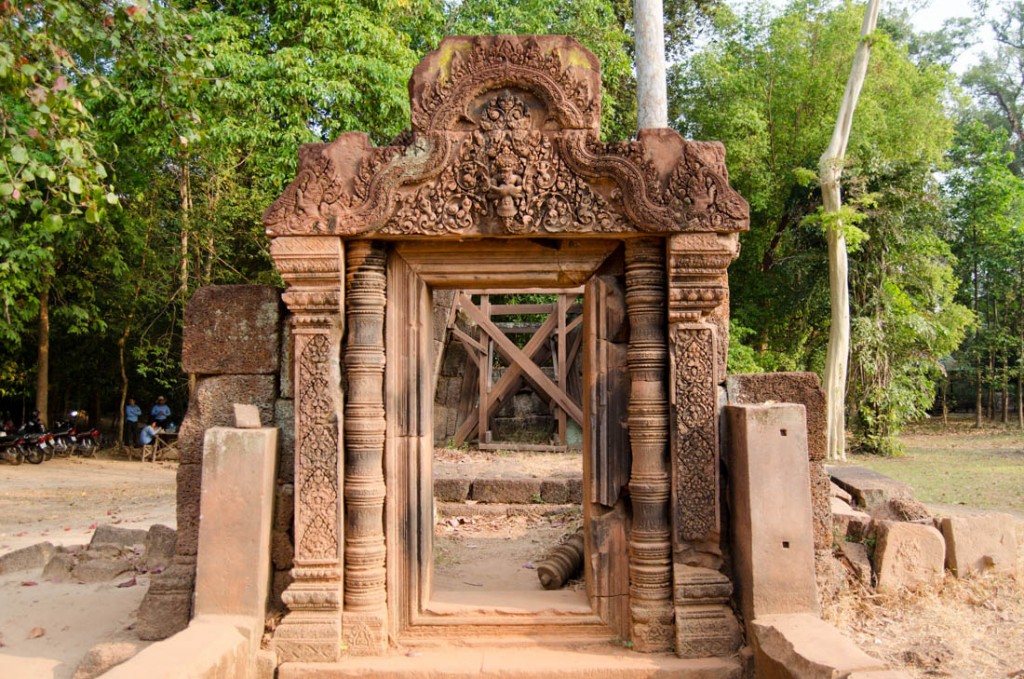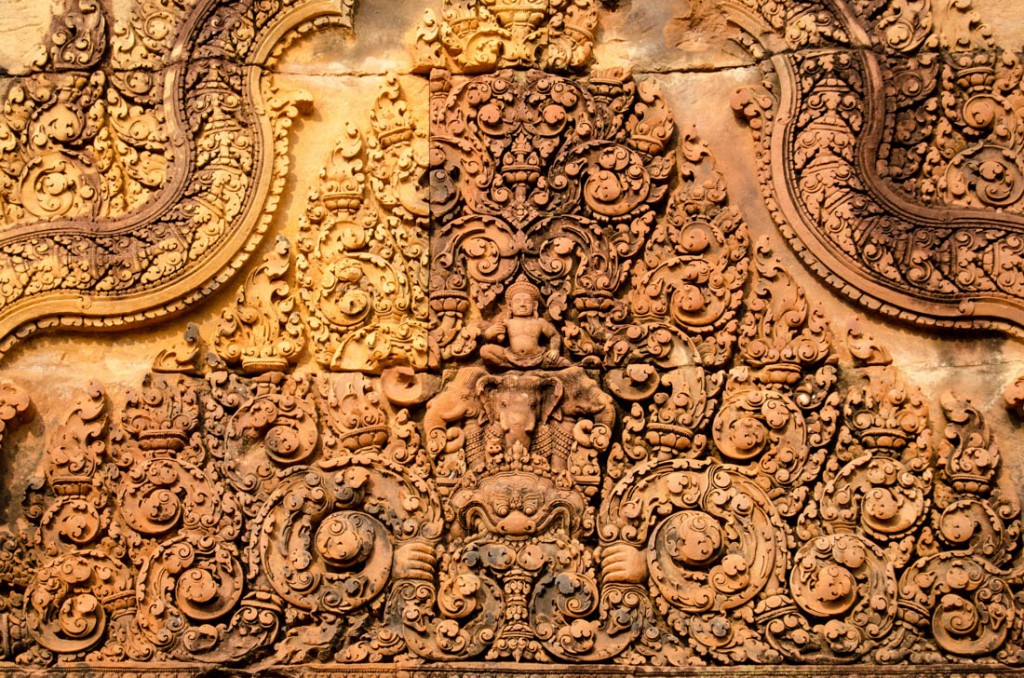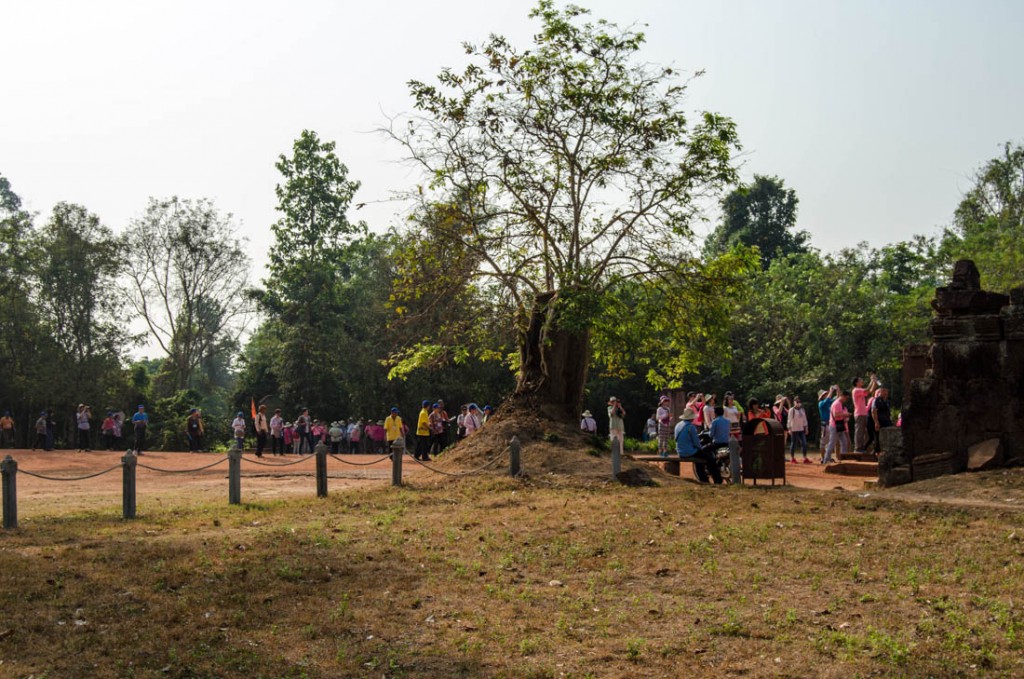 Although most tourist itineraries tell you to save sunrise at Angkor Wat for last, we actually thought that our self-directed plan was the perfect one. We ended up liking each temple we visited better than the last. Ta Prohm, also known as the Tomb Raider temple thanks to its role in the Lara Croft movie, was our last and favorite temple we visited. Unlike most of the temples in Angkor Wat that have been restored in recent years, Ta Prohm has been left in mostly the same condition that it was found. Trees sprout from the temple's roof and systems of roots snake around its walls. Much of the temple has been reduced to rubble over the years as nature reclaims it, and the debate for restoration (to preserve the temple) versus non-interference (to keep the jungle mystique) is a hot topic. The temple is simply magical to explore, and it is the most poignant example of the power of Mother Nature I've ever seen.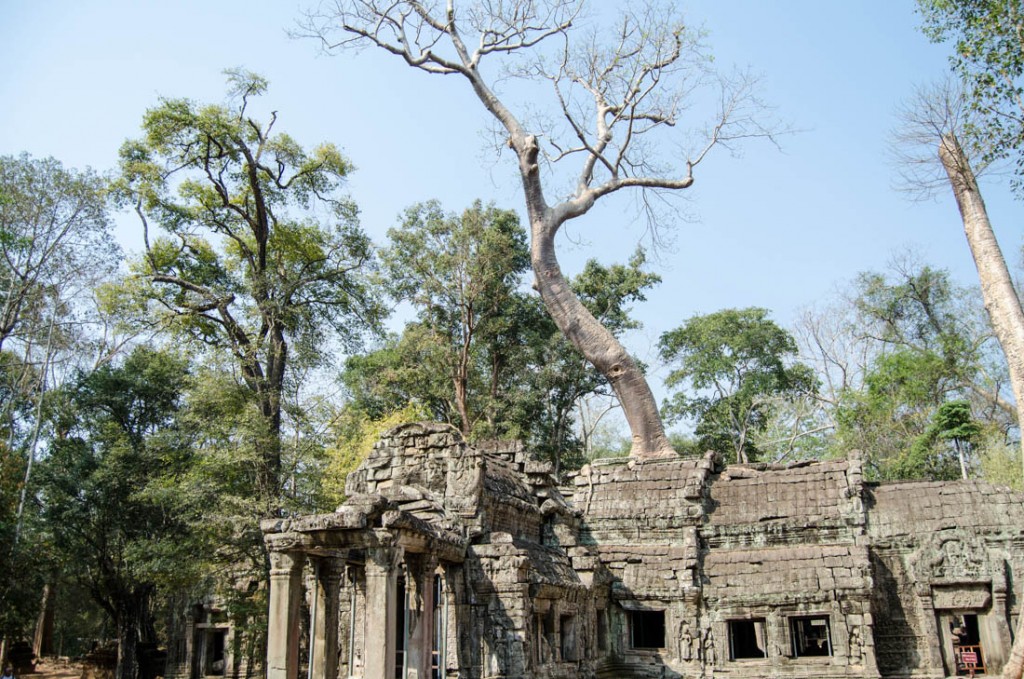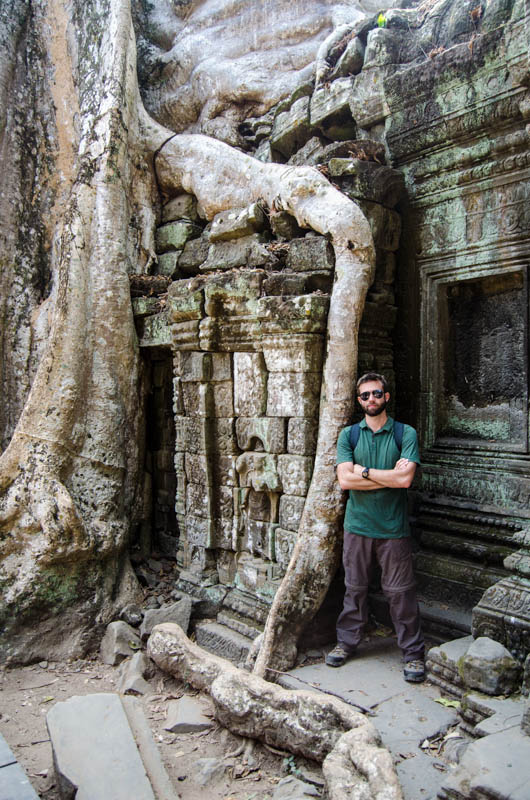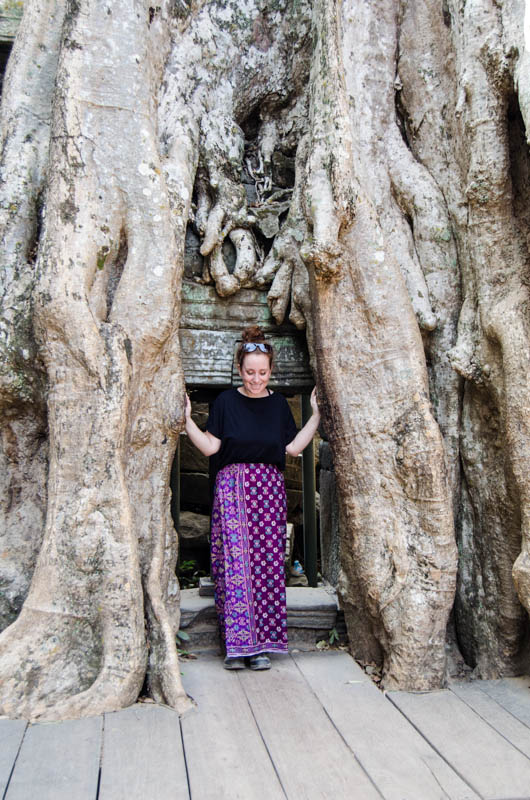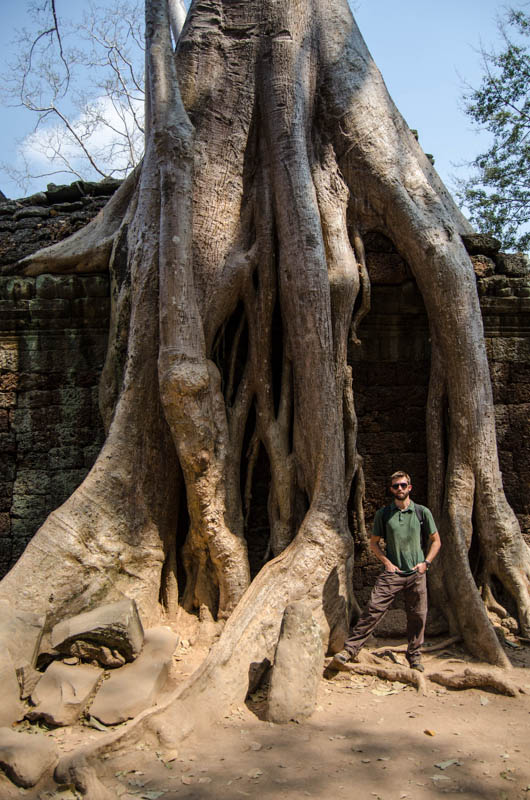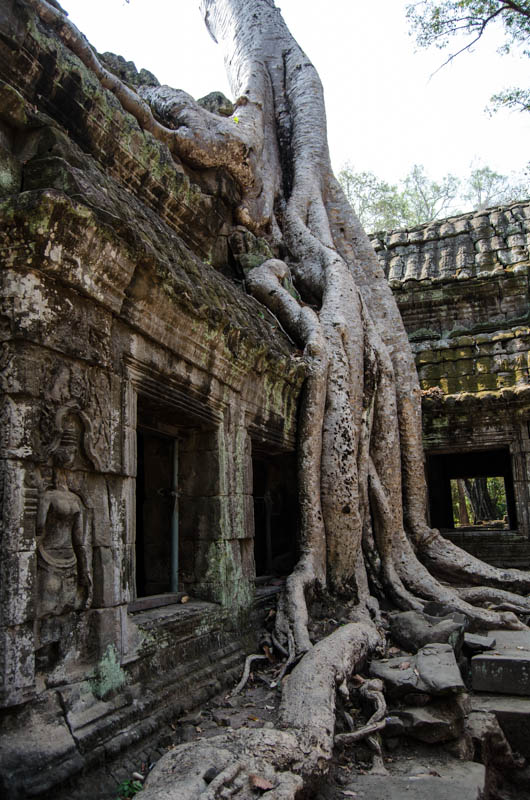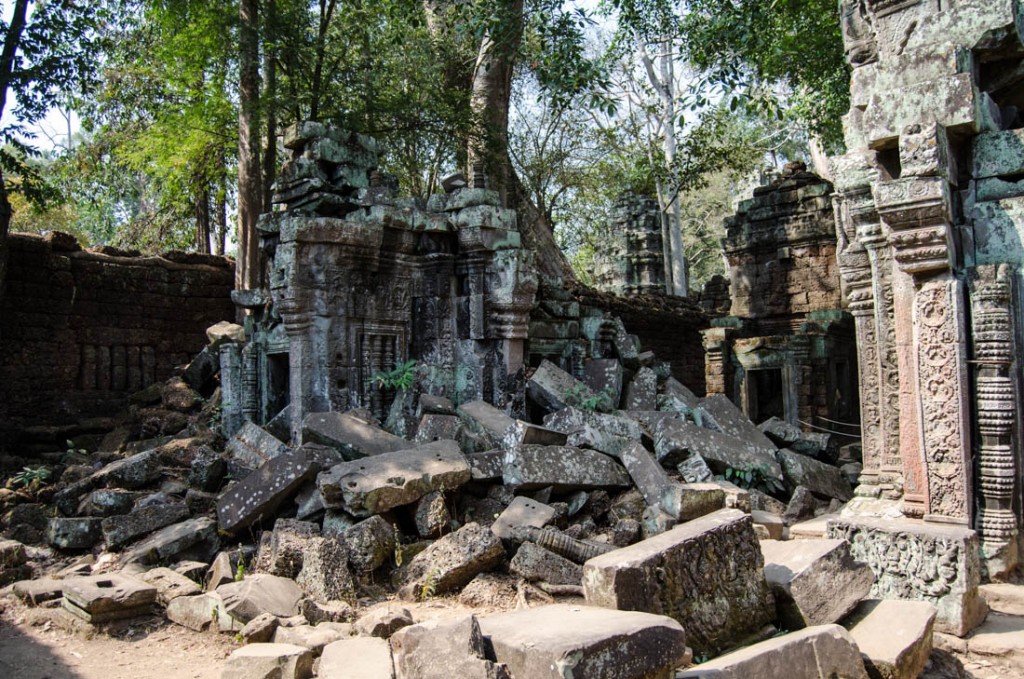 Outside of temple hopping, the weather was sweltering so we spent a lot of time hanging out by the excellent pool at the Le Meridien (we had cashed in 16,000 Starwood points for four nights there). In the cooler hours of the early evening, we ventured into town. Siem Reap is the city nearest Angkor Wat, and its primary purpose is to support visitors who come here. Although it has its fair share of seedy and super touristy stretches (of course, no visit to Siem Reap is complete with a trip down Pub Street and a drink at the Angkor What? Bar), it also has some very cool, up-and-coming areas to it as well. We had read about a street called Kandal Village in "36 Hours in Siem Reap" article of the New York Times and had a blast exploring this stretch of cool cafes, shops, and restaurants frequented by expats and trendy locals. But perhaps the best recommendation that the NYT had was Angkor Wat Putt, an Angkor Wat-themed mini golf course that was started by a former tour guide.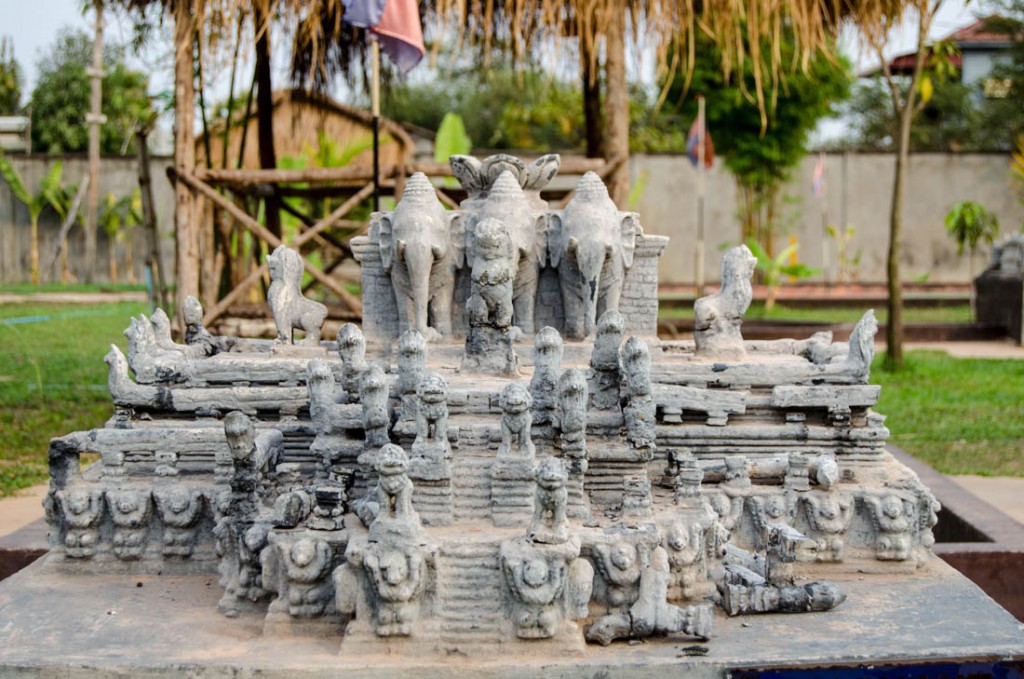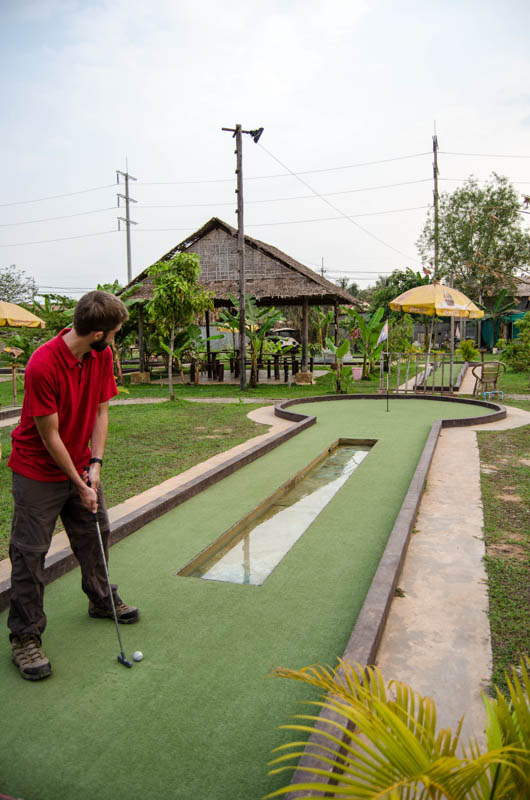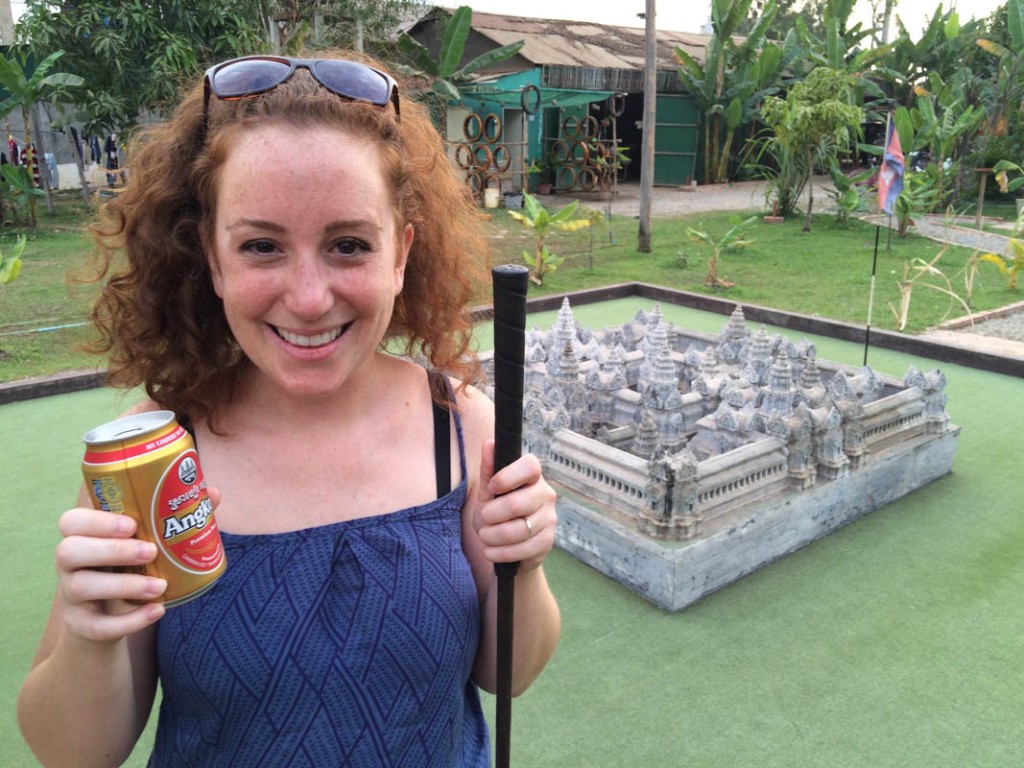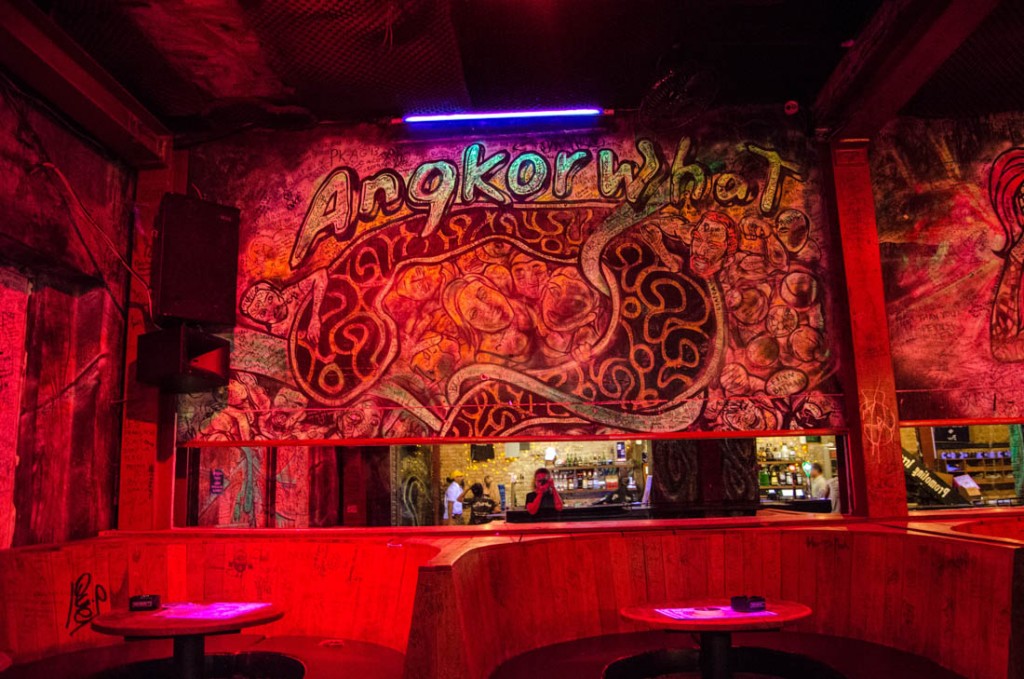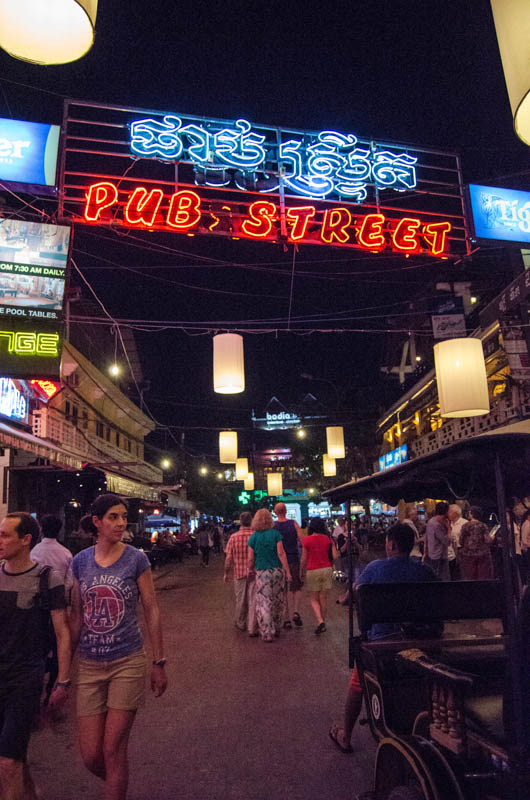 I loved Cambodia the first time I visited, and I loved it even more the second time around. In addition to the world-renowned temples, Cambodia has some of the friendliest, happiest people I've ever met. Interacting with the locals, you would never guess that this country went through one of the ugliest periods in the world's recent history. As we bid farewell and exchanged emails with our wonderful tuk-tuk driver at the airport, I couldn't help but leave with a huge smile on my face.