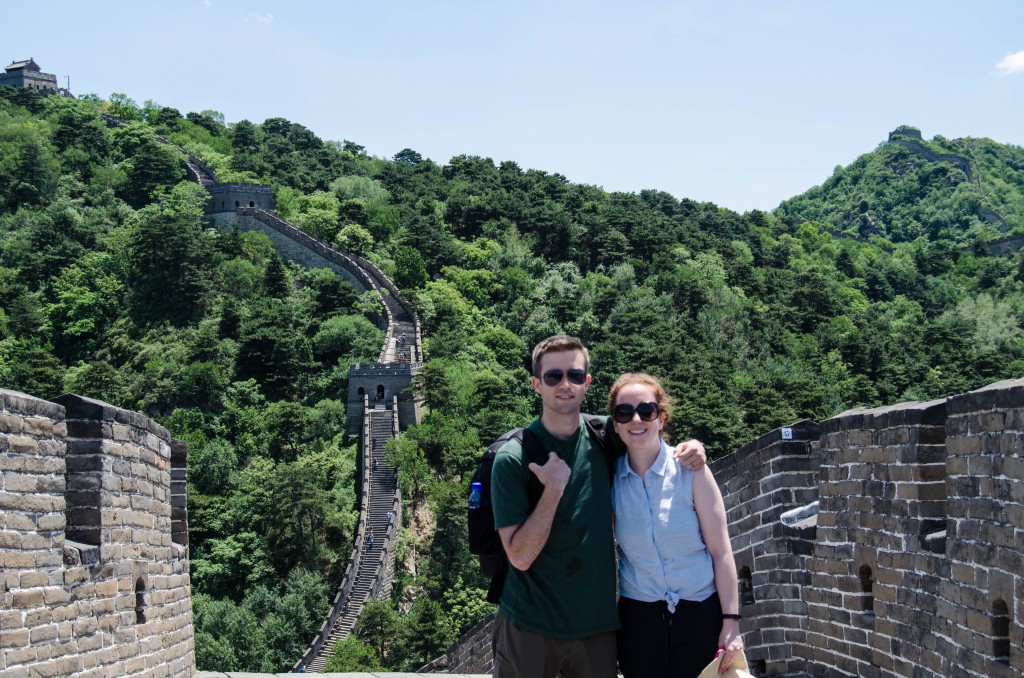 Nǐ hǎo, roamers! We've just wrapped up 10 days in China. Our experience in the nation's capital city Beijing followed a distinct J-curve. Our initial excitement was quickly extinguished by a heavy dose of culture shock and government censorship. Thankfully, our experience steadily improved as we acclimated and culminated with one of our all-time favorite travel days ever.
Toto, We're Not in Japan Anymore
We emerged from our second Japan Airlines flight of our trip (sadly, economy class this time) into the cavernous Beijing airport. We drifted along with the crowds until we were confronted with a horde of people trying to figure out how to get through immigration security. After picking a line and hoping for the best (and thanking our lucky stars we didn't have a connection to make), we finally got our passports stamped about 45 minutes later. It was a rude awakening from Japan, where orderly, well-marked lines took us through immigration, baggage claim, and customs within 10 minutes.
We eventually found the Airport Express that connects the airport to the subway. We examined the subway map our hotel provided us with and plotted our transfer path. After disembarking the Airport Express, we found the transfer on our map that we had been counting on did not in fact exist. This would come to be a common occurrence as we navigated the Beijing subway system, and the reason is actually quite remarkable: Beijing continues to develop so quickly that the published subway maps often can't even keep it straight. Lesson learned. Ignore the hotel map; use only the posted ones in the terminals. Get back on the same train you just got off, reverse your steps, find new transfer route. Try to squeeze your heavy backpack through tightly-packed commuters. [Note: Despite our initial experience, we would eventually deem the Beijing subway amazingly efficient and incredibly cheap at less than a dollar a ride].
We finally made it to our hotel. We had booked six nights in Beijing, knowing that we had free wi-fi and breakfast buffets due to our Gold Status with Hilton (more on that in my forthcoming China Budget and Tips post), in the hopes of pairing sightseeing with lots of downtime to work and research our next legs. After settling into our hotel and firing up our computers, we learned that half the internet that we had intended to use was blocked. No Facebook (which we knew before we left). No Google. No Gmail.com. No RedheadRoamer.com (turns out WordPress isn't blocked, just our domain hosting site was). No to many of our trusty travel resource websites. The VPN we subscribe to to try to avoid problems like this? Not powerful enough. Denied.
Well then. Nothing to do but go out and see the sites!
Discovering Old and New Beijing
And see them we did (I remembered to wear my FitBit and logged 35,000 steps/15 miles on our first full day). Along with the way, we uncovered all the wonderful things about Beijing. We began our tour with the capital's infamous Tiananmen Square. This was definitely not a relaxing part of the sightseeing circuit… security was tight and I felt like I was constantly being eyed by the multitudes of uniformed and plain clothes police members. The fact that we were visiting just two days after the 26th anniversary of the 1989 protests probably didn't help either. But the square itself was a sight to behold. Conceived by Mao Zedong as a testament to the enormity of the Communist Party, it is absolutely massive in scale. It recalled to my mind memories of Rome's Il Vittoriano.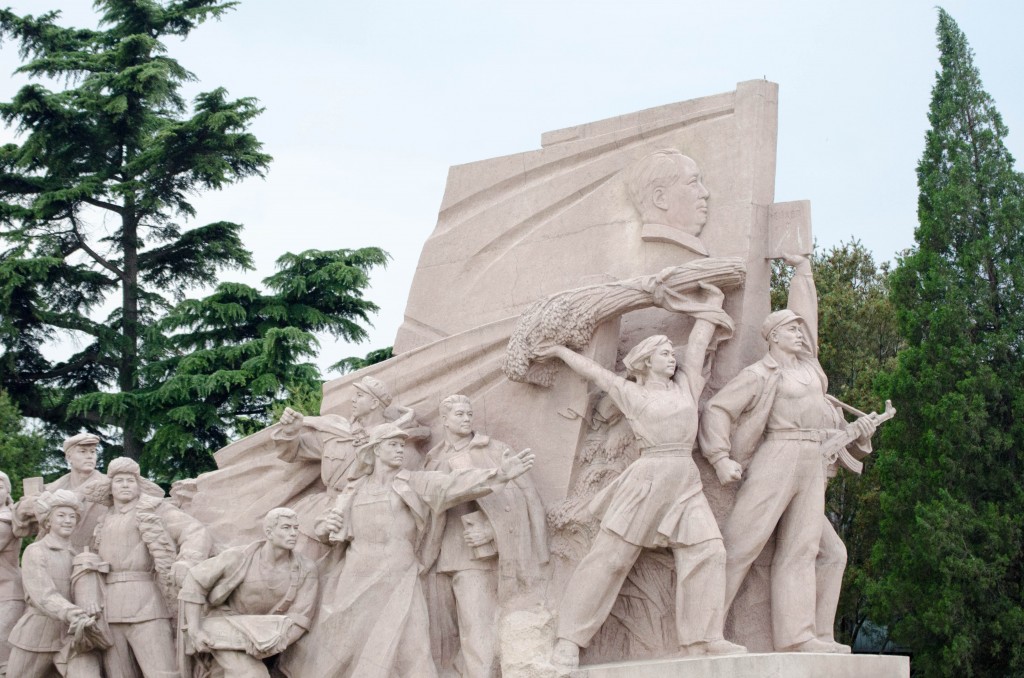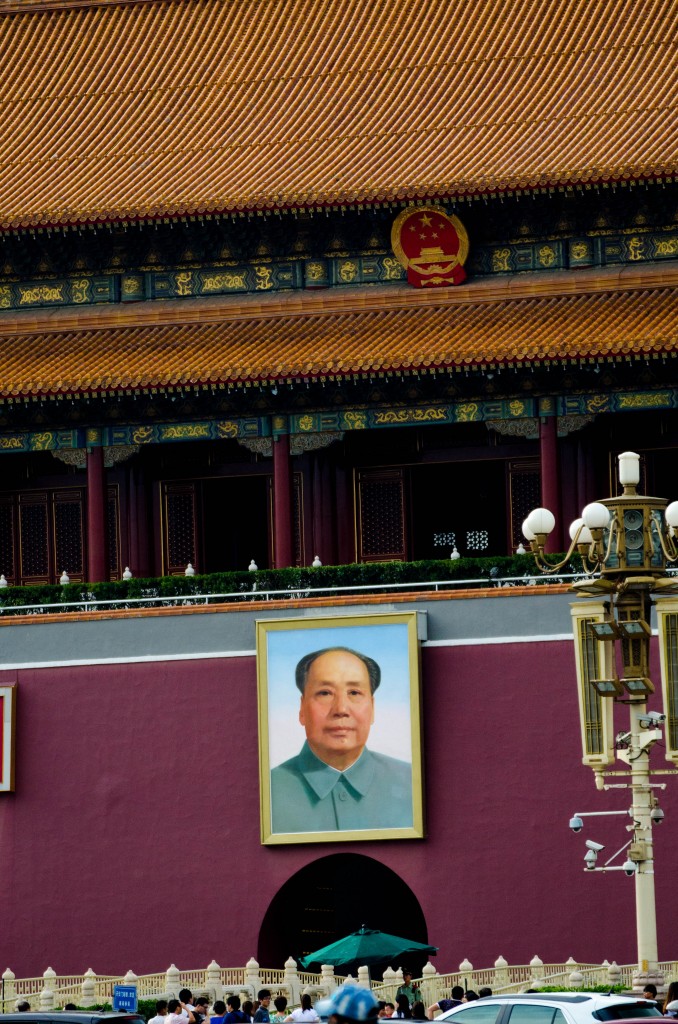 Tiananmen Square is the symbolic heart of China, and people came from all over to pay their respects to Mao Zedong in his memorial hall. Thousands of people still wait in line each day to put flowers at the foot of Mao's statue, and everywhere we looked, children carried flags.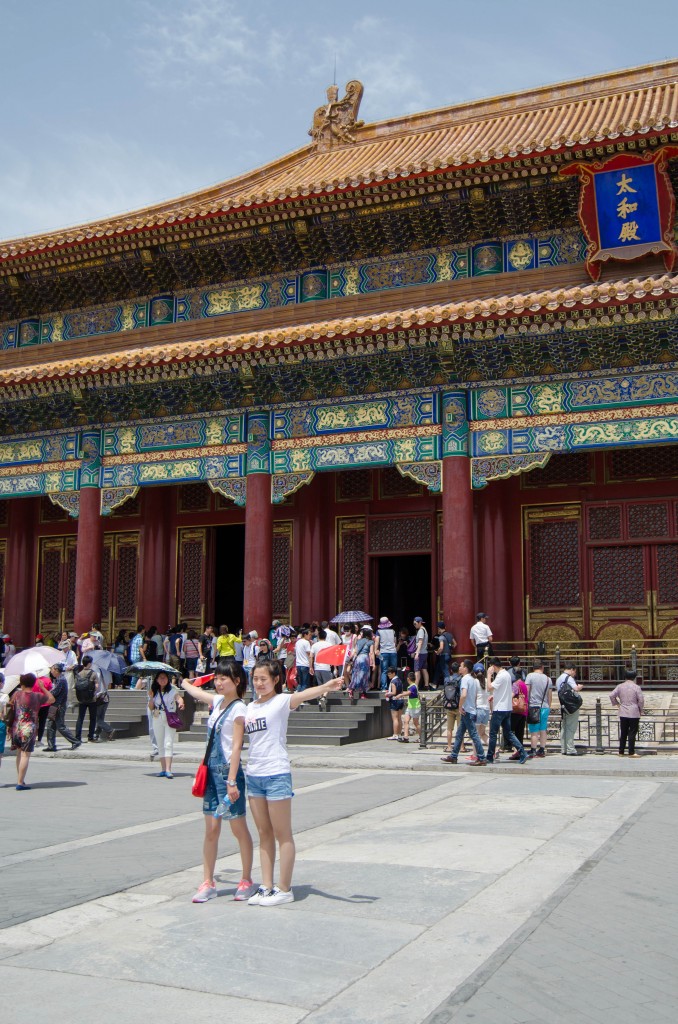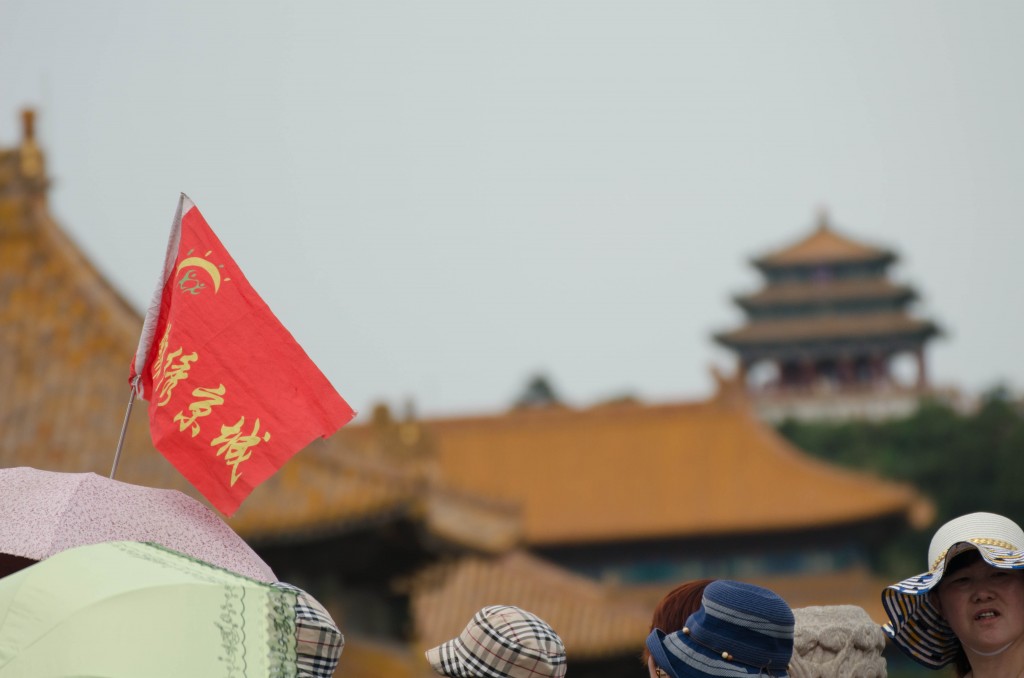 The north gate of Tiananmen led us to the Forbidden City. Home to 24 emperors over 500 years, this is the largest palace complex in the world and called Forbidden since no one could enter the complex without the emperor's permission. The sheer size of this palace complex that was off limits to so many for so long was astounding.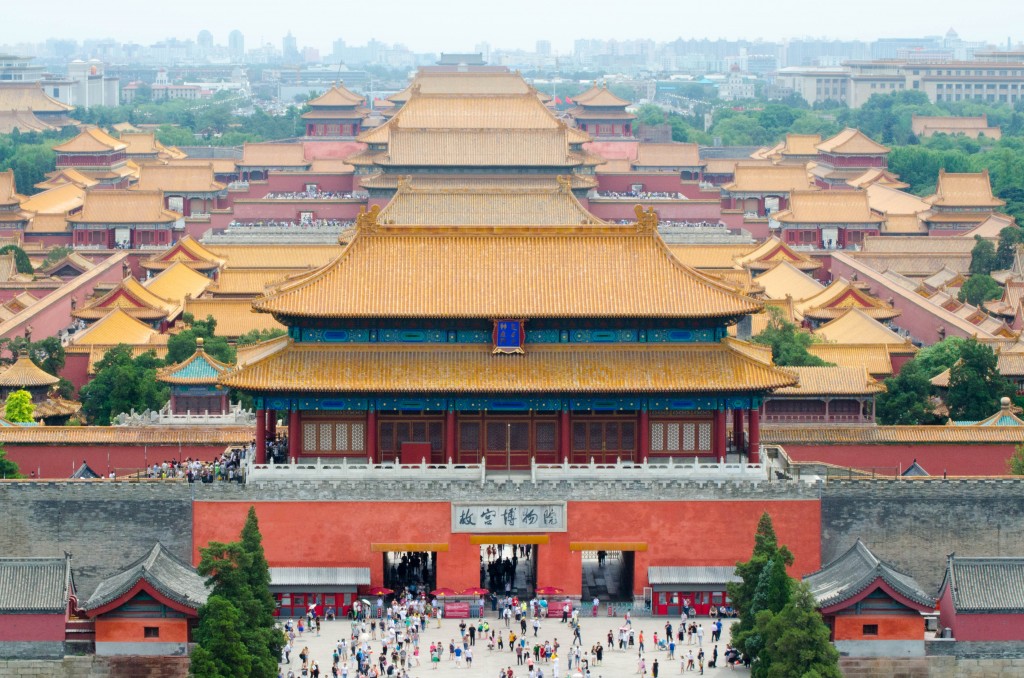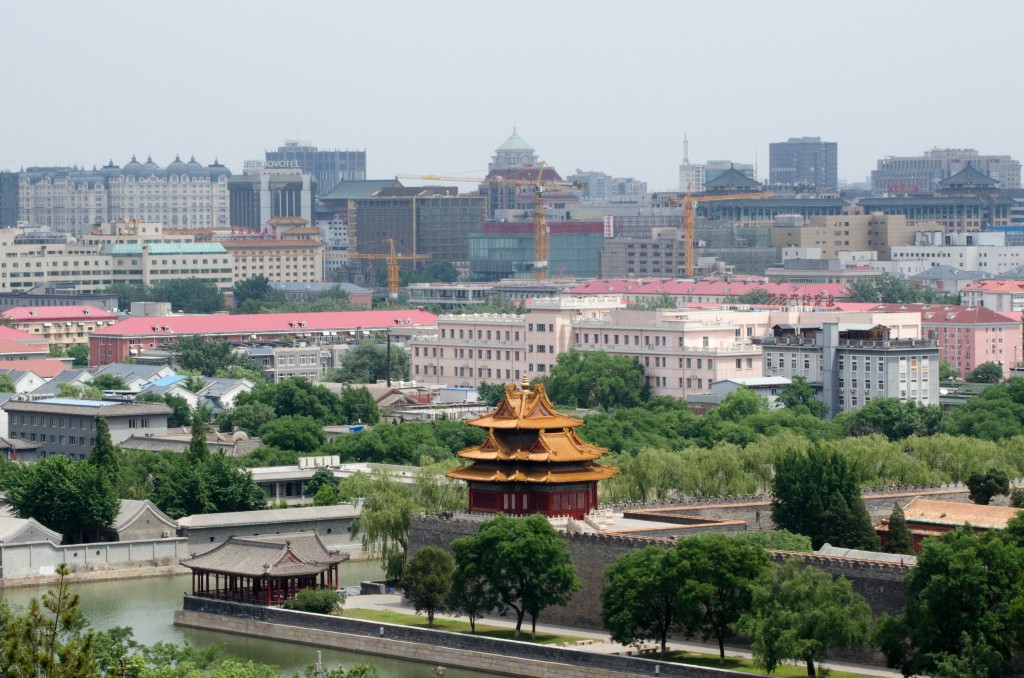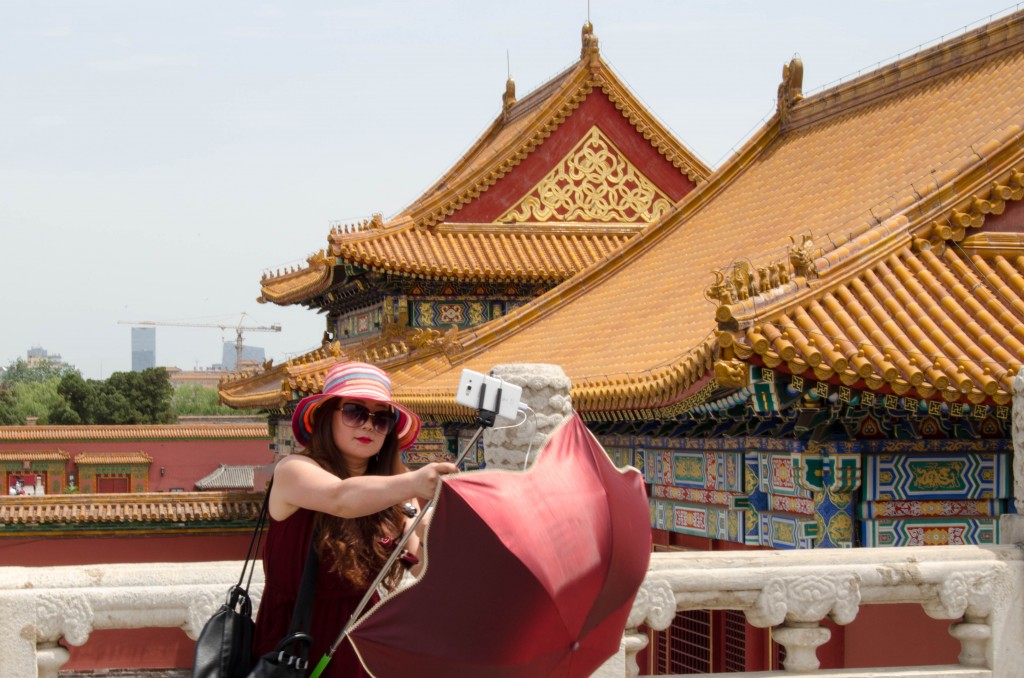 To the north of the Forbidden City is a green oasis in Jingshan Park. Elderly Chinese while away the time by singing and dancing and playing games of keepie-uppies in what seemed like hacky sack meets badminton to me.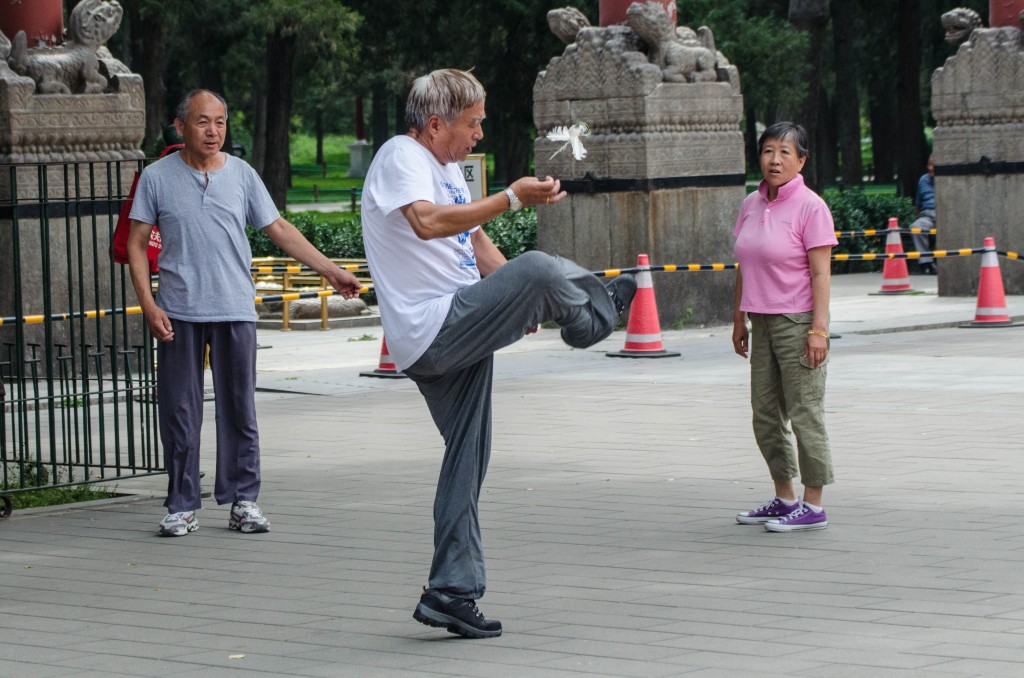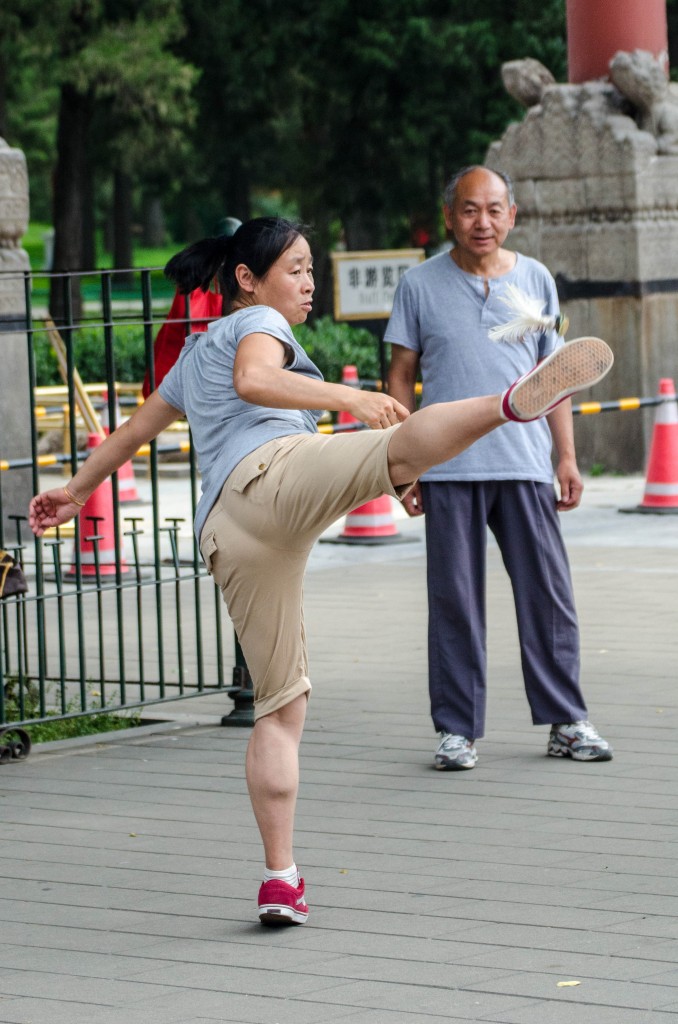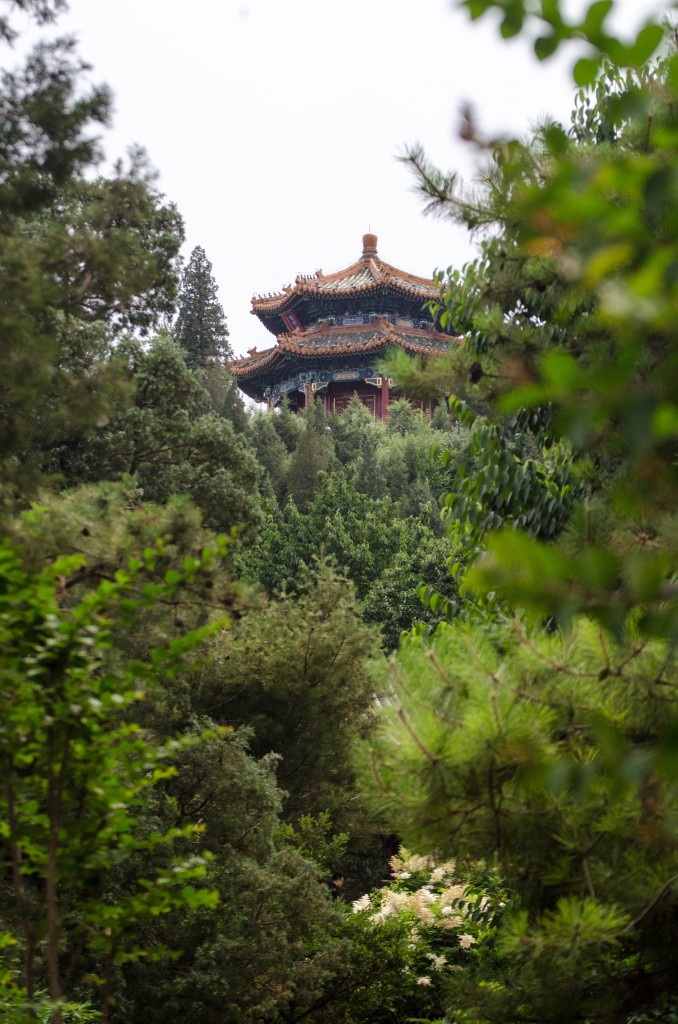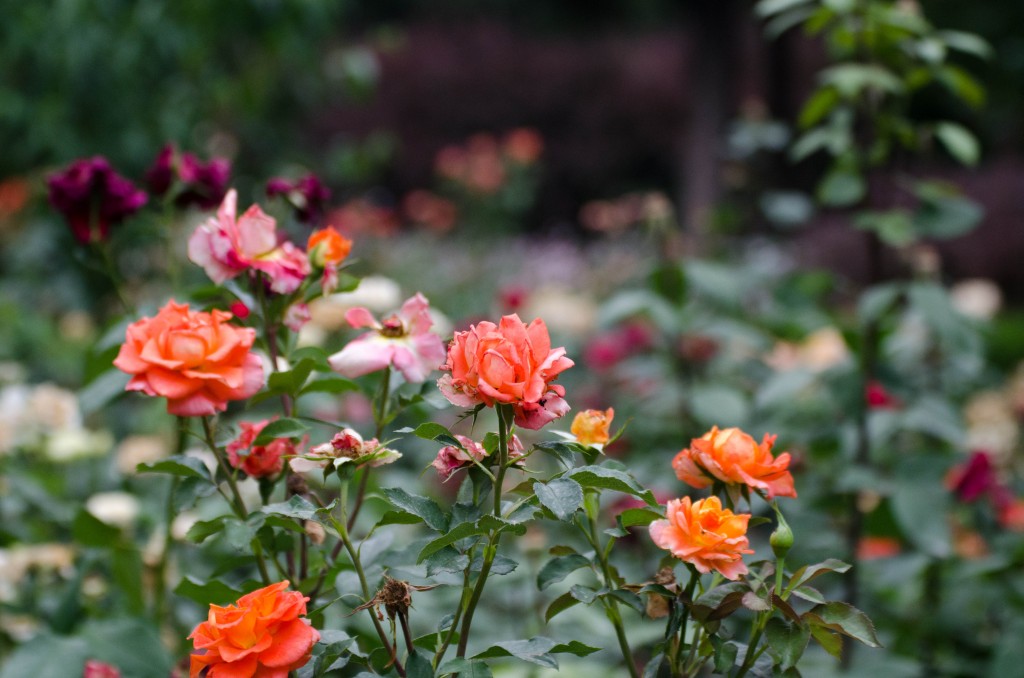 Other sightseeing highlights included the Lama Temple—one of the greatest Tibetan Buddhist temples outside of Tibet, the Drum and Bell Towers, and a trek further afield to visit the Summer Palace—the summer home to the imperial court.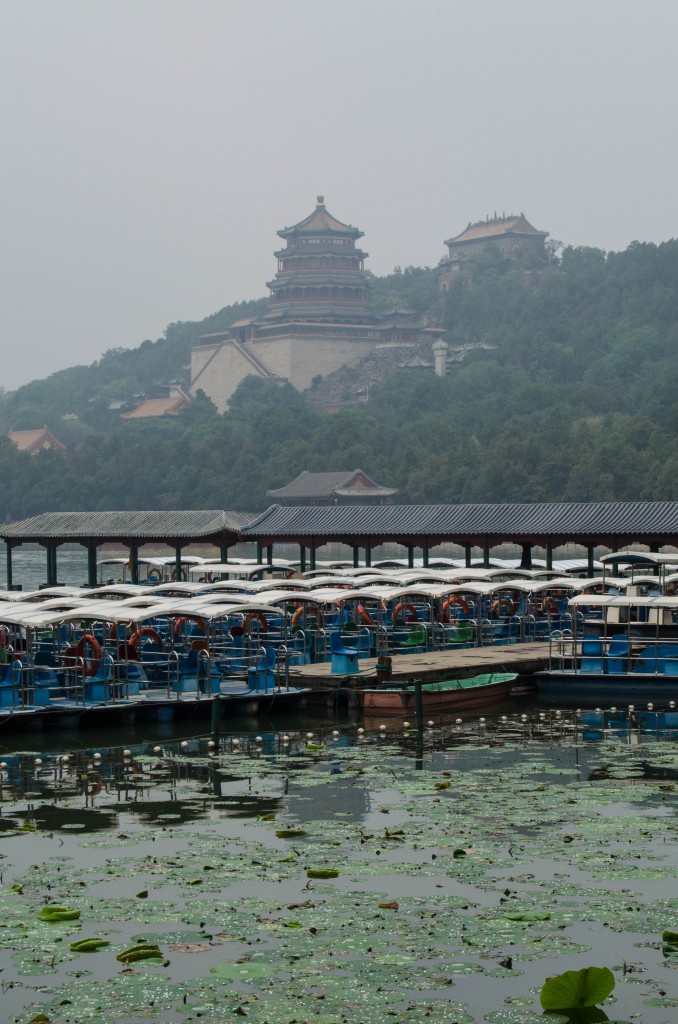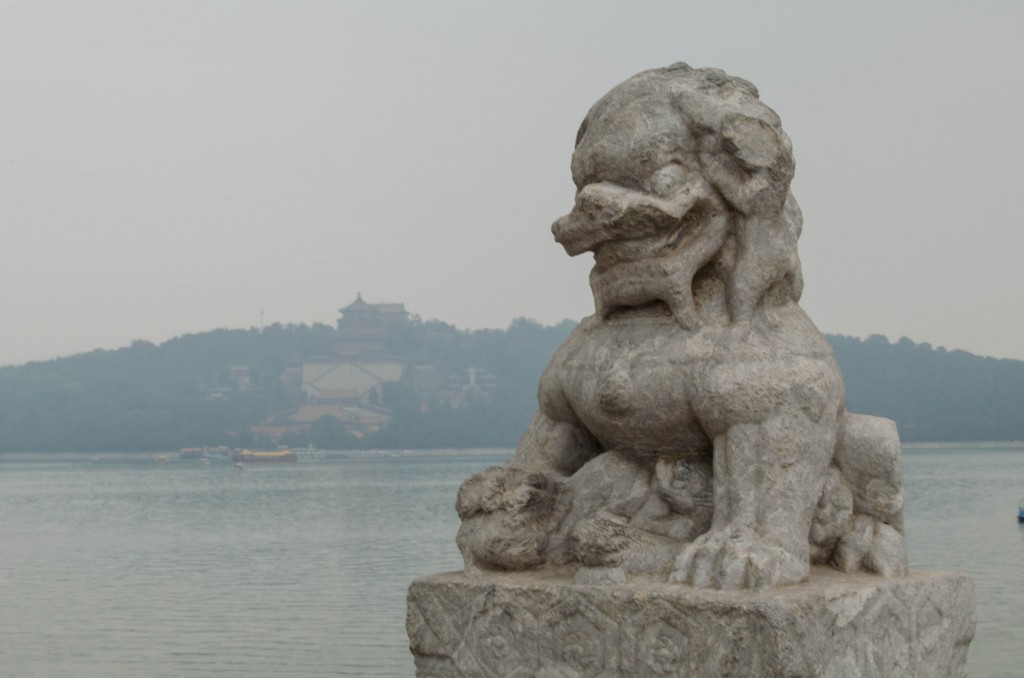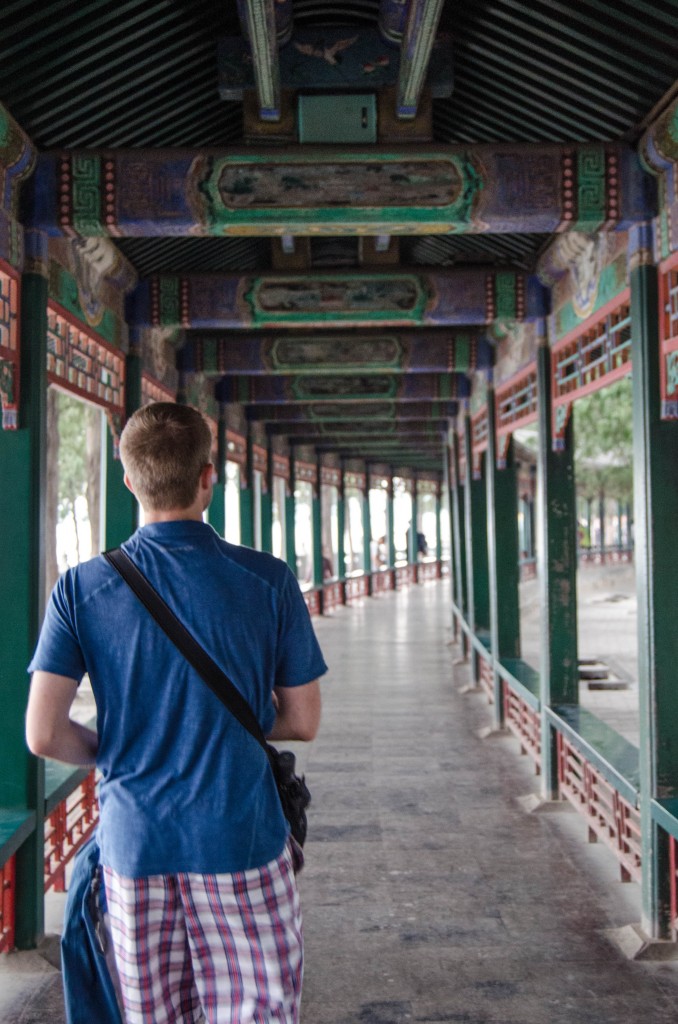 After seeing some of Beijing's past, we caught a glimpse of New China on Wangfujing Dajie, which is filled with luxury stores and trendy restaurants. Also along this street you can find the Wangfujing Snack Street, a place more fun to observe—rather than partake in—the local eats.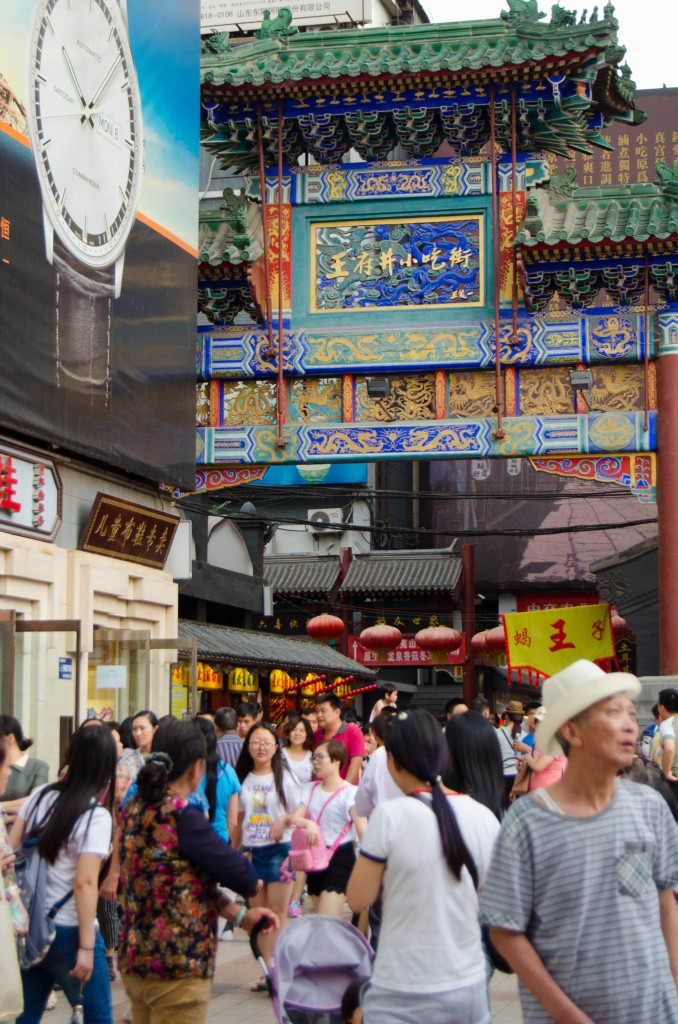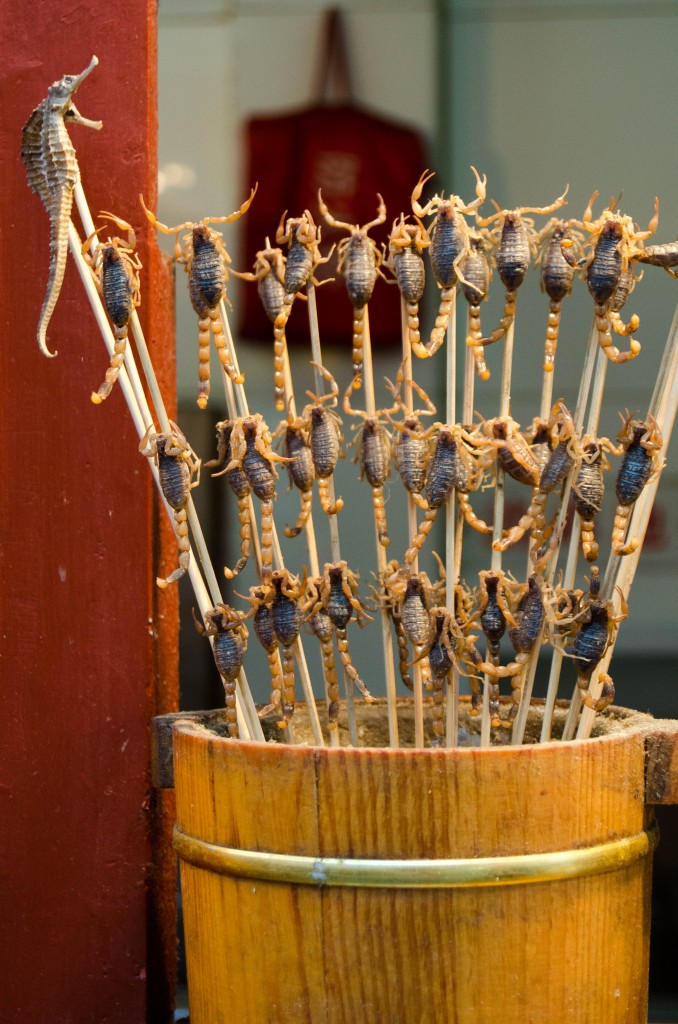 We also stopped by Pearl Market, home to a wide range of jewelry that has been frequented by dozens of international dignitaries, and the Silk Market, where knock off leather goods booths now outnumber the traditional silk garment makers.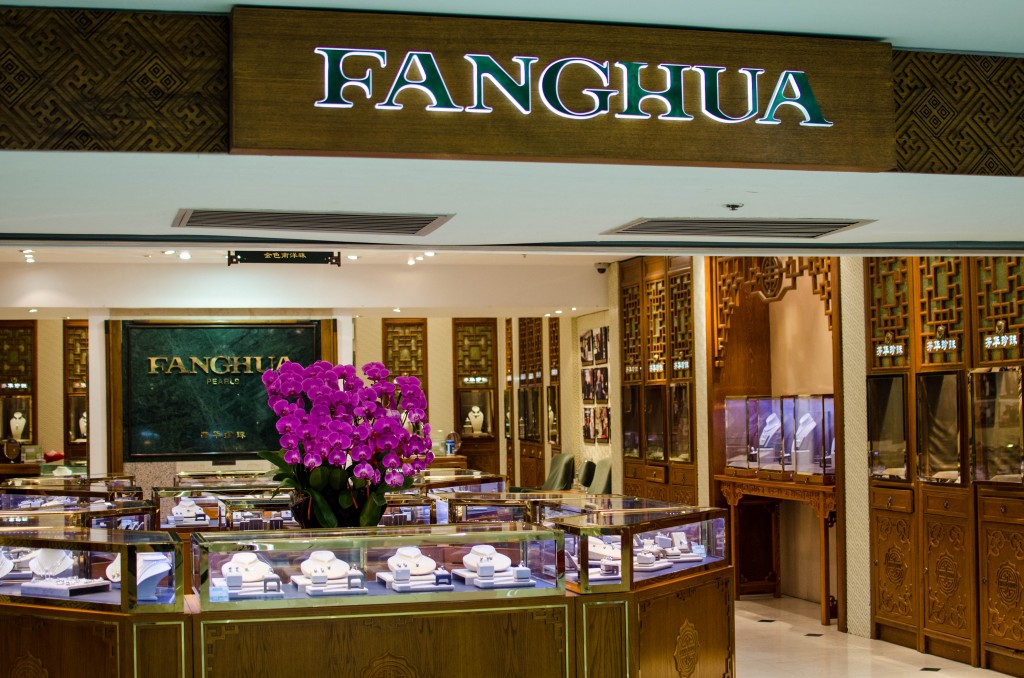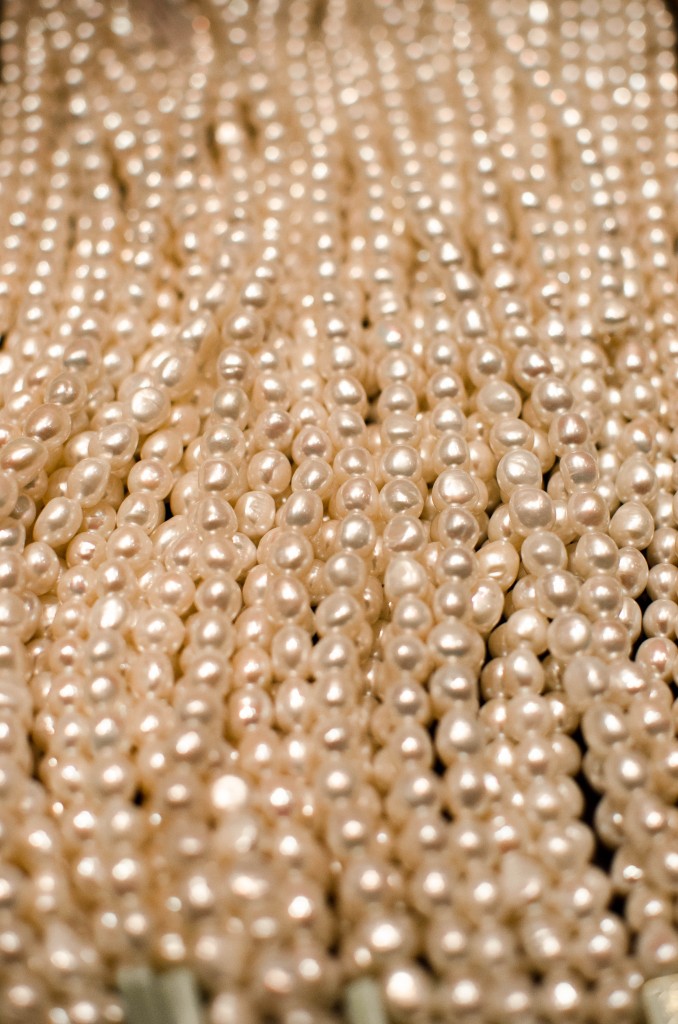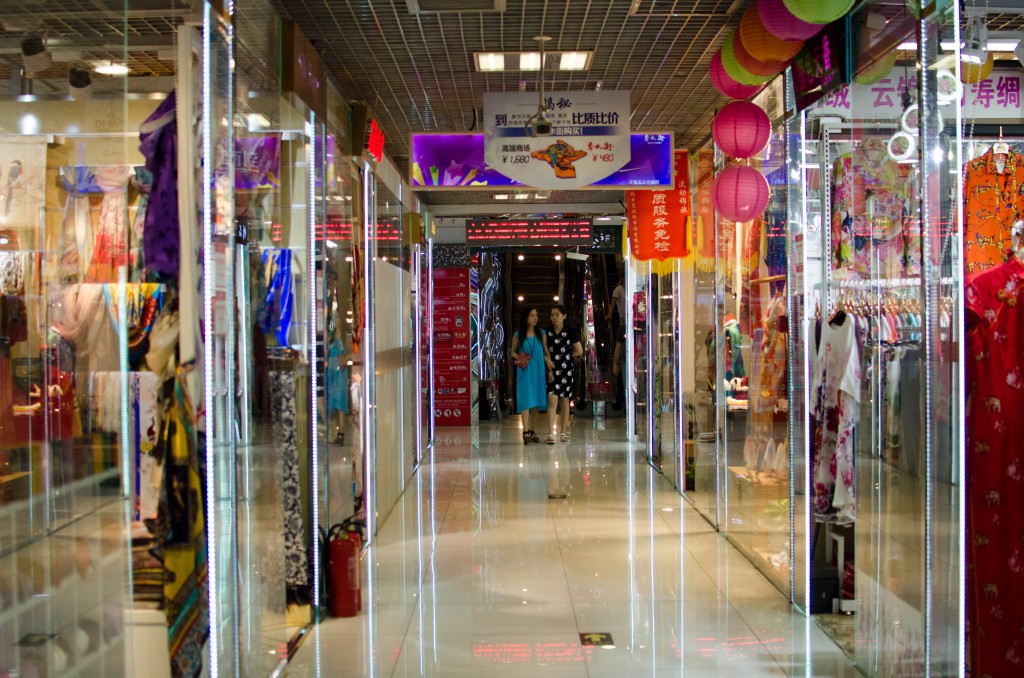 Our Beijing explorations next took us to its hidden network of "hutongs." These culturally-rich back alleys are quickly being demolished as hotels and mega-commerce centers sprout up in their place. It is a shame, but luckily there are still enough to get lost in for several hours.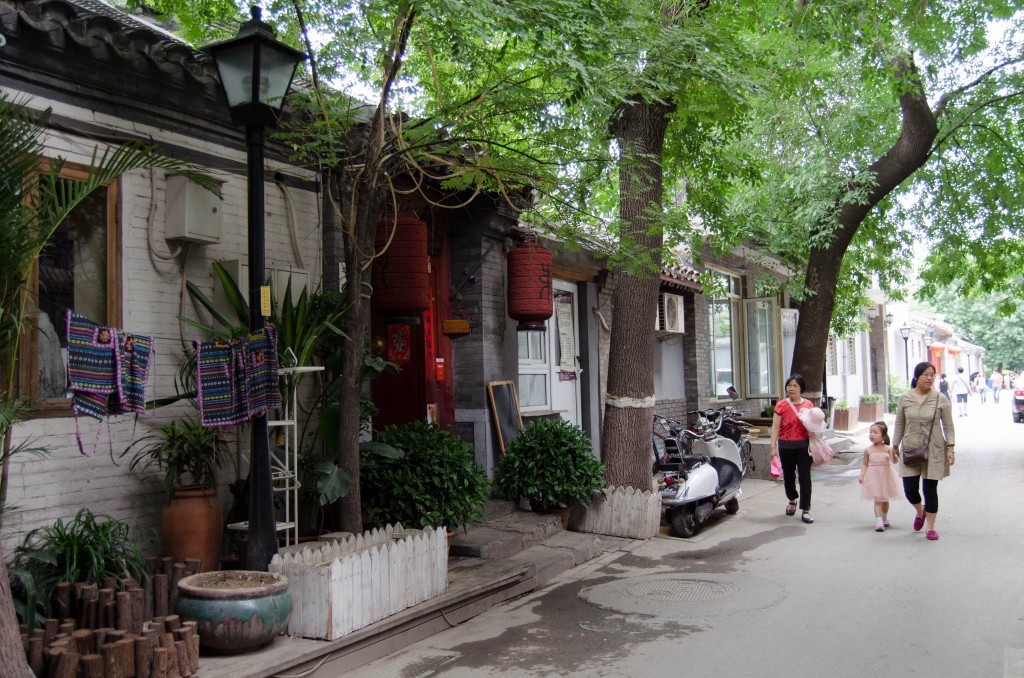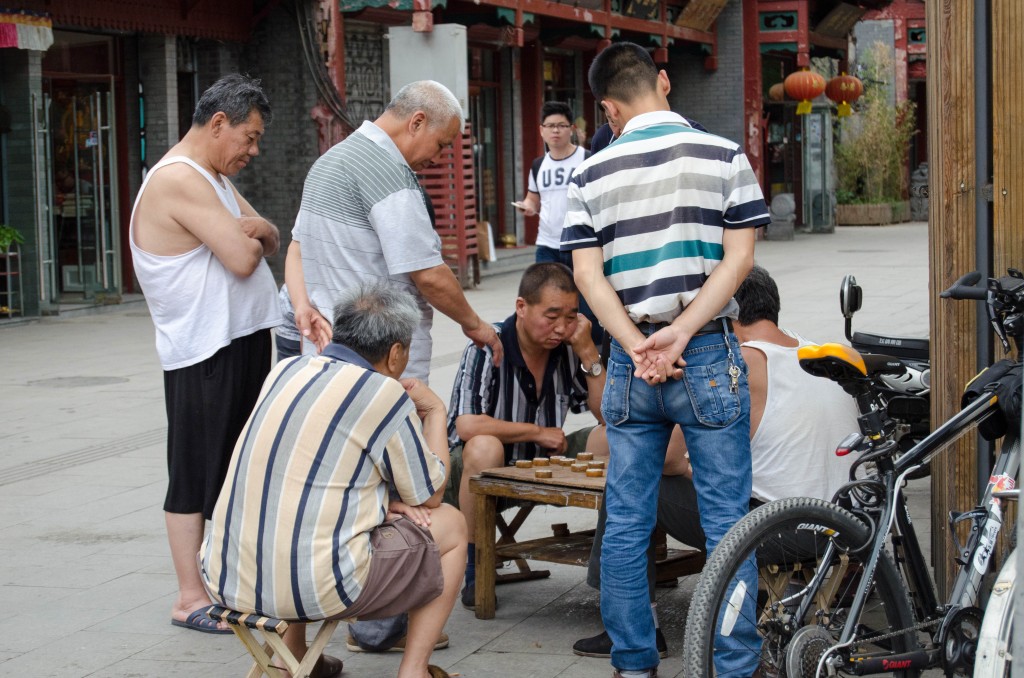 From Duck to Dumplings, Cheap, Delicious Eats in Beijing
These hutongs also introduced us to the tastier side of Beijing. Following the (so far unblemished) recommendations of the New York Times, we found ourselves on an impromptu crawl among Beijing's up and coming microbreweries.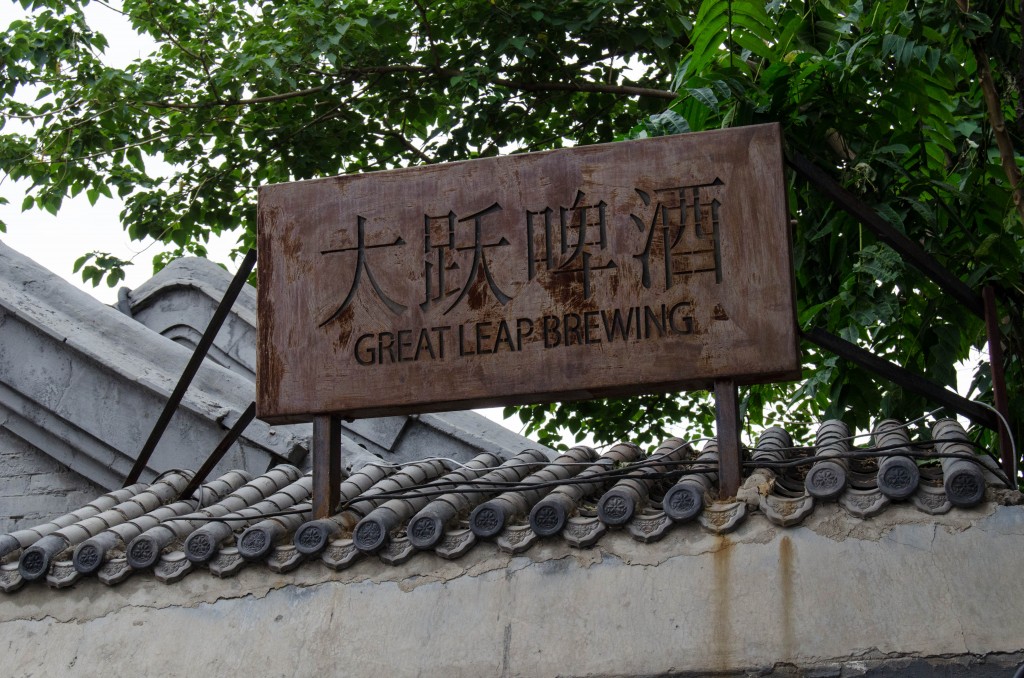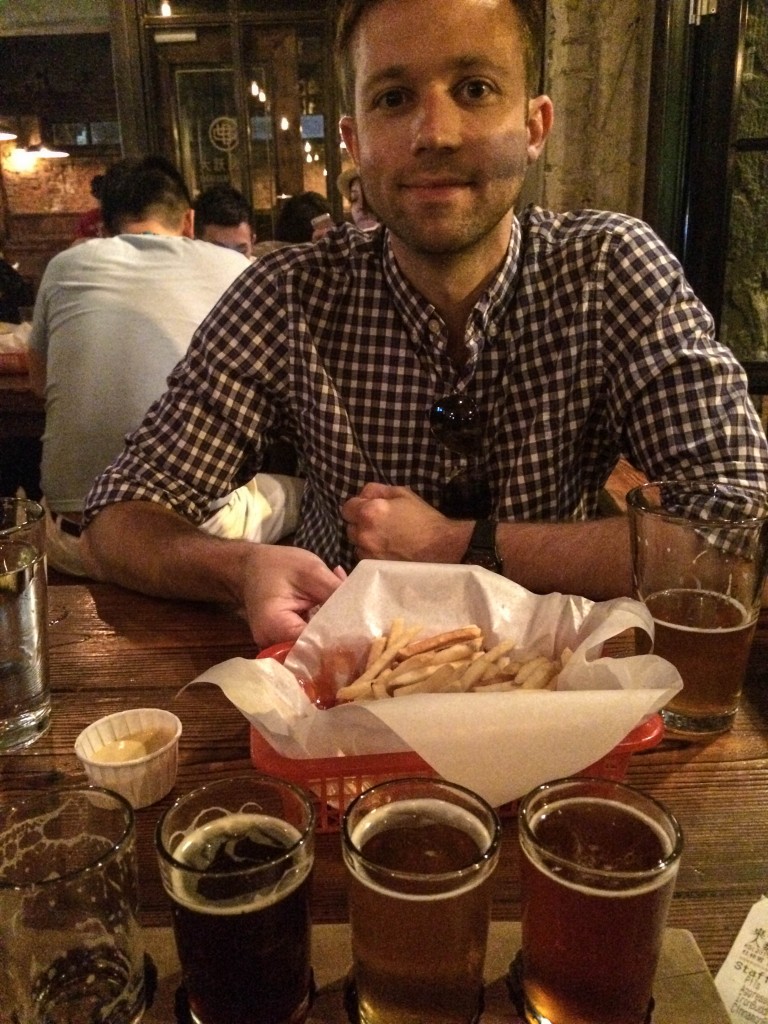 For our meals, we balanced one spectacular night feasting on Peking Duck in its namesake city (Chris's birthday isn't until July, but he claimed this meal as his birthday dinner… quite the contrast to my tofu celebration) in a restaurant where we were the only foreigners. For the rest of our meals, we had some of the best dumplings and noodle bowls we've ever tasted—along with big bottles of Tsingtao beer—for under $15 total. A huge shout out to my friend Ryan for pointing us in the direction of many of these culinary gems.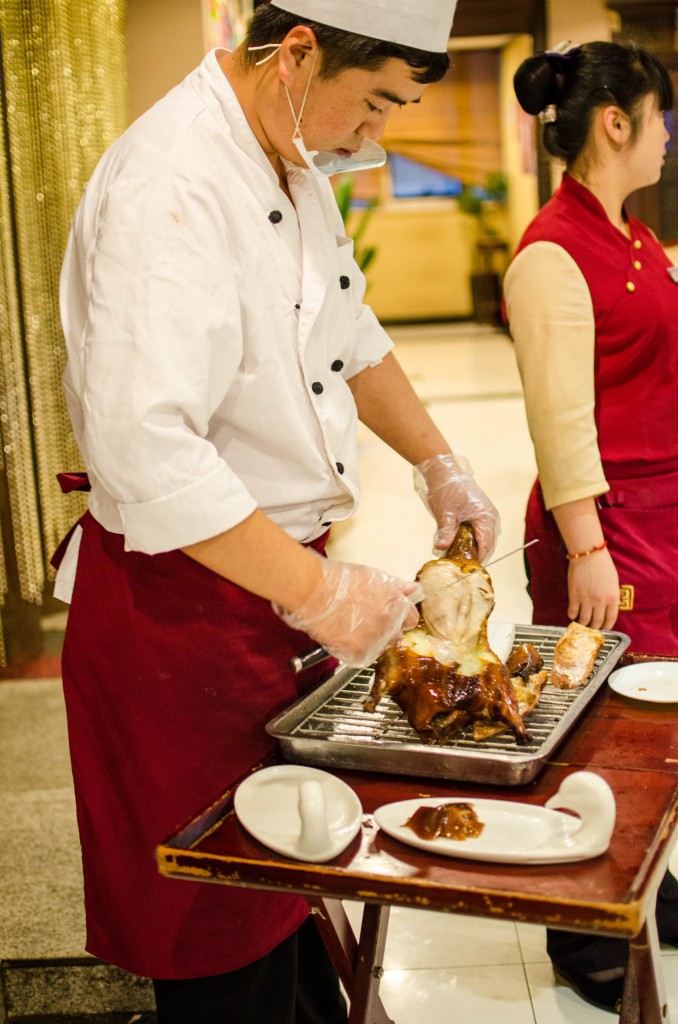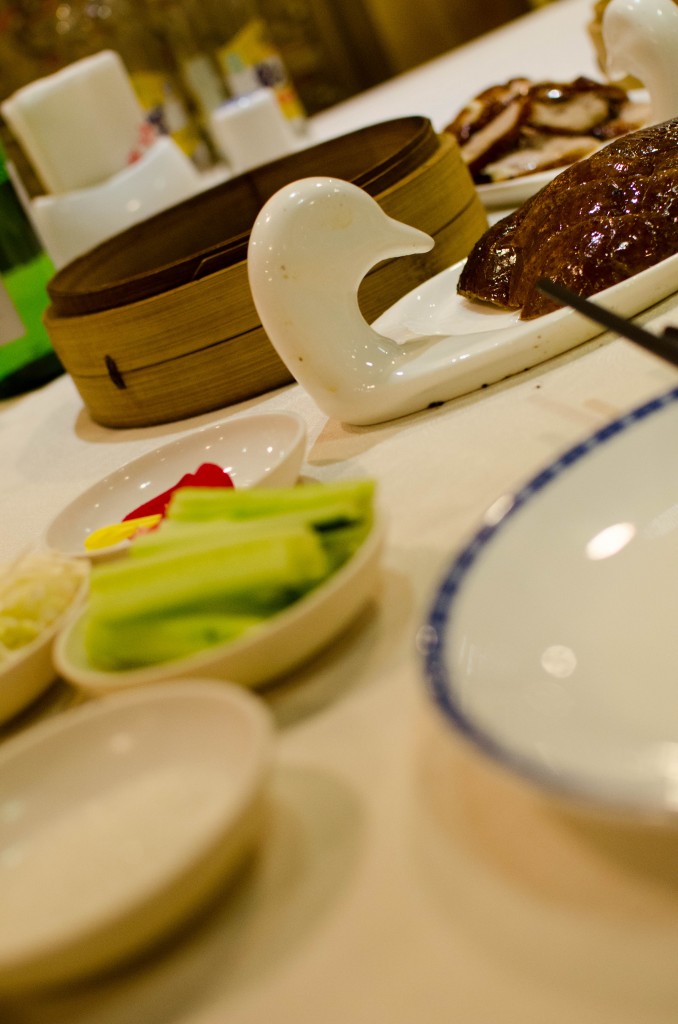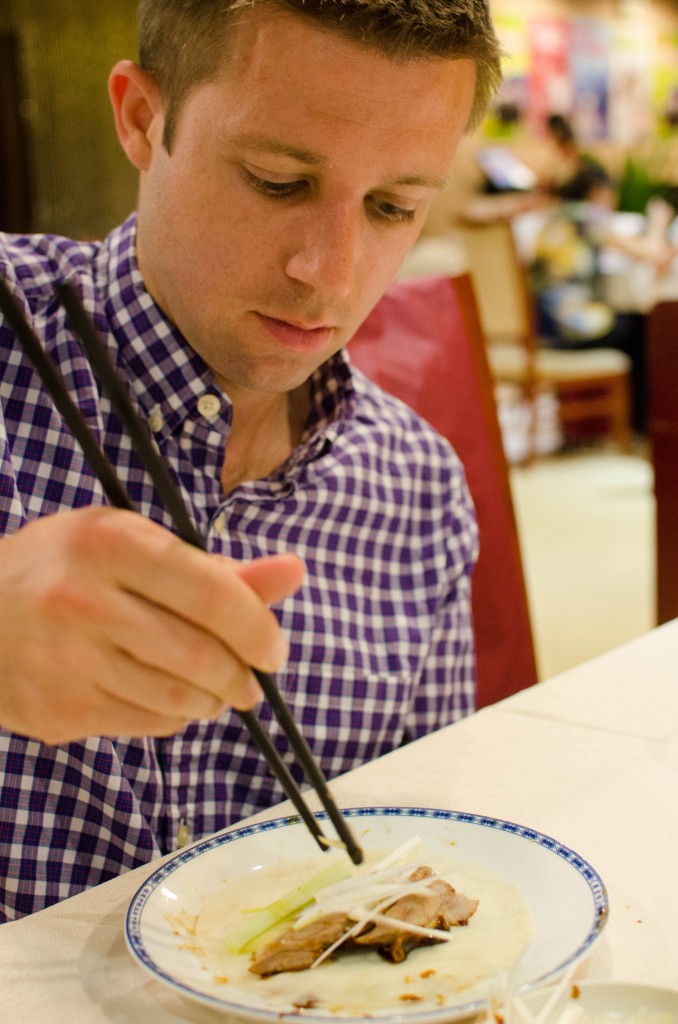 A Travel Day for the History Books
But hands down, our favorite day in Beijing—and arguably our entire trip—was the day we visited the Great Wall of China. We spurned the cookie-cutter organized tours and expensive private taxi rentals and attempted to navigate ourselves to the Great Wall via public transport. Two busses, three hours, and more than one wrong turn later, we found ourselves in Mutianyu, the second closest site (making it still reasonable for a day trip but less crowded that the nearer Badaling area) to Beijing.
We saved money forgoing the chair lift up and found ourselves at the top about 30 minutes later with shaky legs but a greater appreciation for the monumental scale that is China's Great Wall.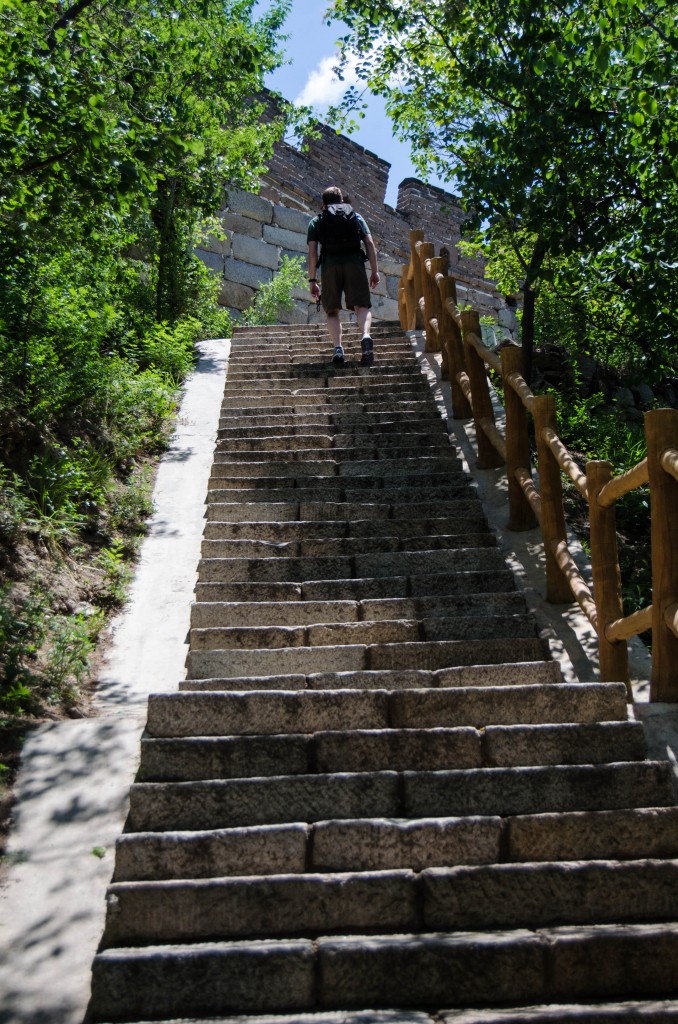 The first manifestation of the Wall dates back over 2000 years when China was unified for the first time under Emperor Qin Shi Huang. Work on the wall lapsed for about another 1000 years until the Jin dynasty resumed construction to defend against the impending threat of Genghis Khan and his Mongolian army. Interestingly, there is little evidence that the Wall was very good at stopping enemies from invading (Genghis Khan rode through gaps in the Wall to overtake Beijing in 1215). Instead, it was used primarily as an aboveground highway to move soldiers and supplies and to transmit messages back to the capital.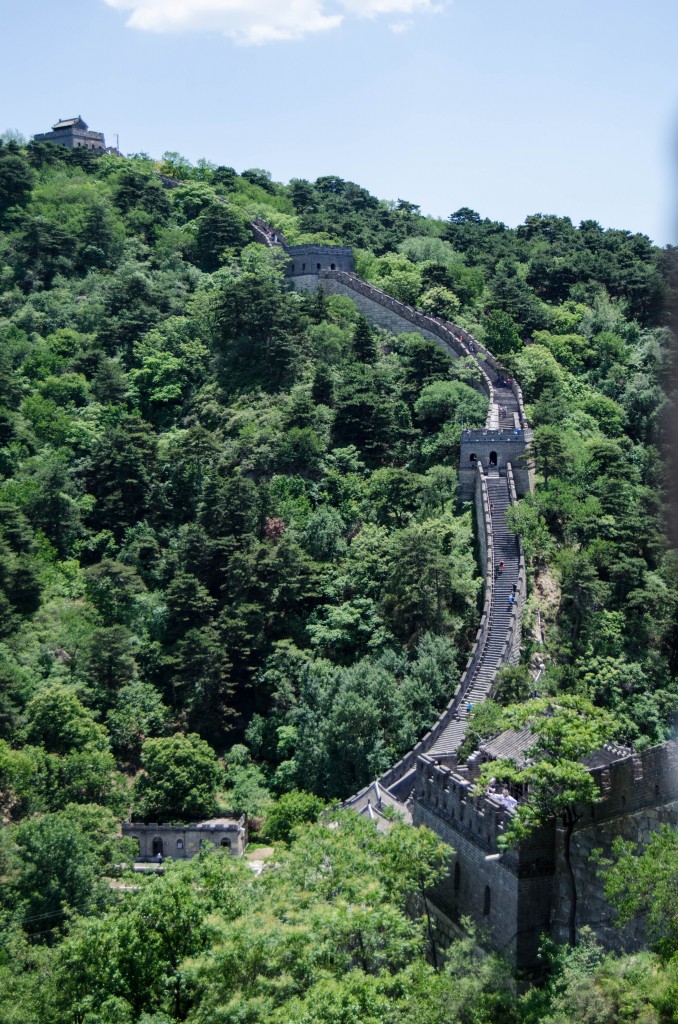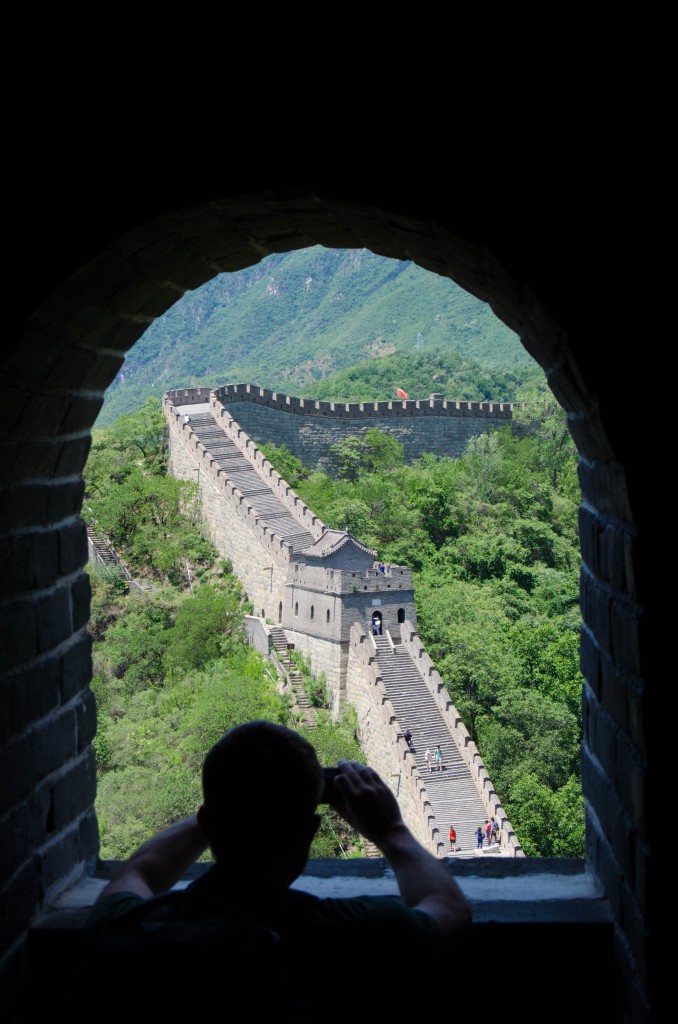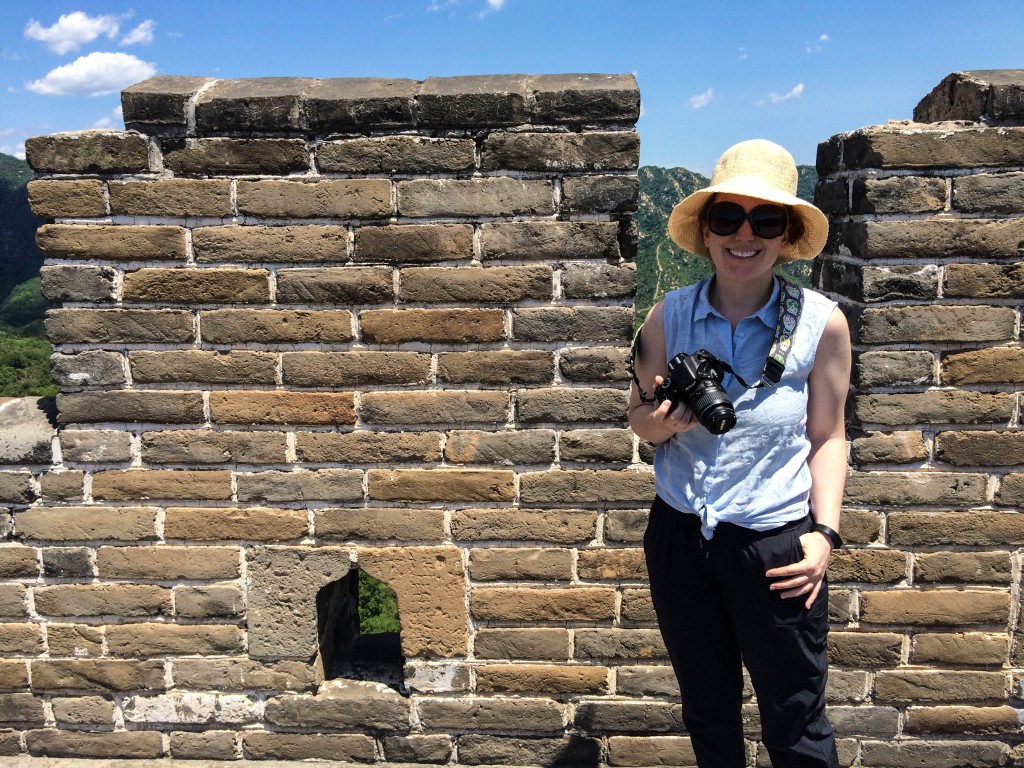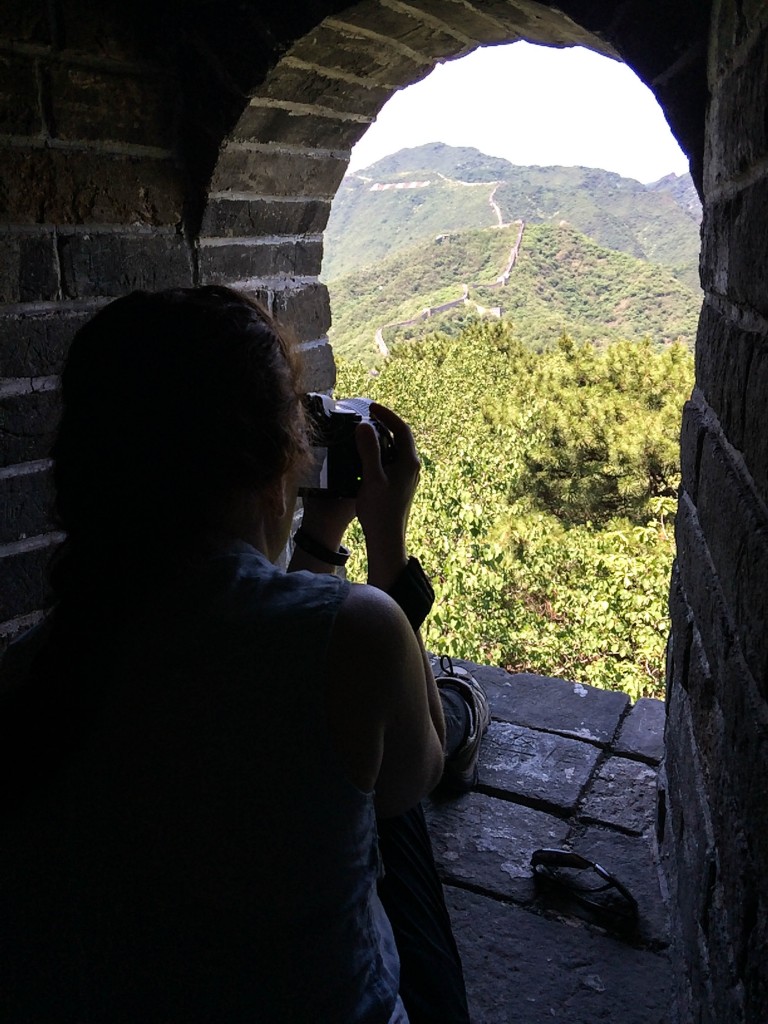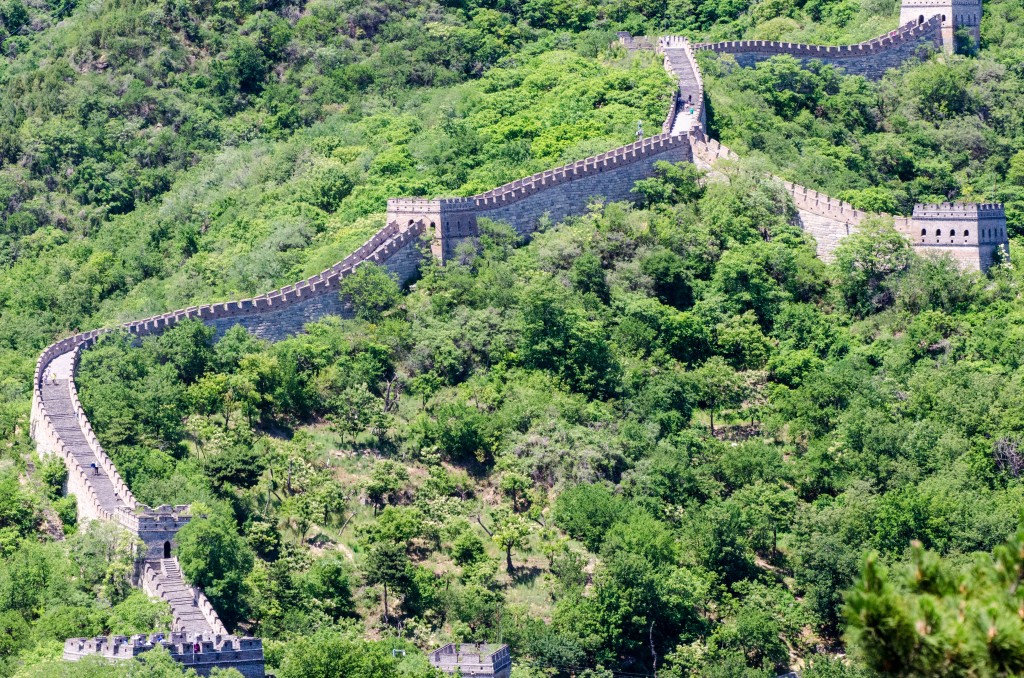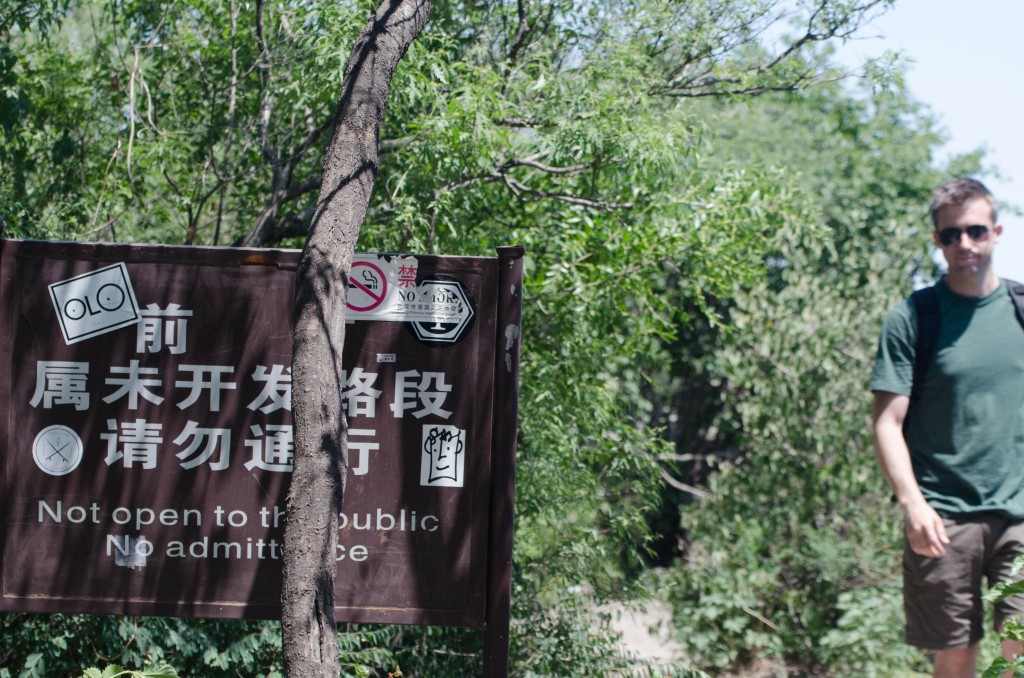 As the capstone to our Great Wall day and with the knowledge that we had summited with nothing more than our own volition, we elected to spring for the oh-so-much-fun toboggan ride down. This feature is unique to the Mutianyu site and incredibly popular for a well-deserved reason. I wasn't able to let go of the wheel long enough to snap a picture, but here's a glimpse of what the track looks like from the top.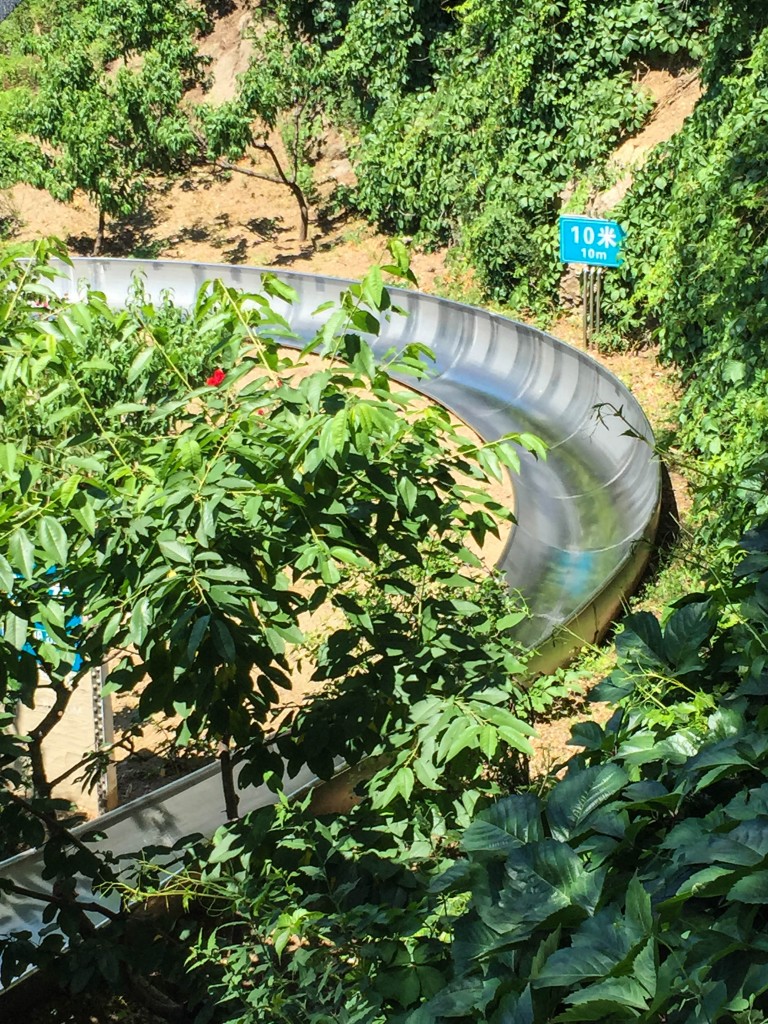 Chris and I both put our day at the Great Wall among the Top Five All-Time Favorite Travel Experiences in our lives yet. I think our efforts to choose an off-the-beaten path route there that was fraught with uncertainty when we initially set out, and then hiking up to the wall ourselves, made the reward of the breathtaking views and exhilarating ride down all the more sweet. Exhausted and starving, we rewarded ourselves upon our return to Beijing with big bottles of beer and the best dumplings we've ever had.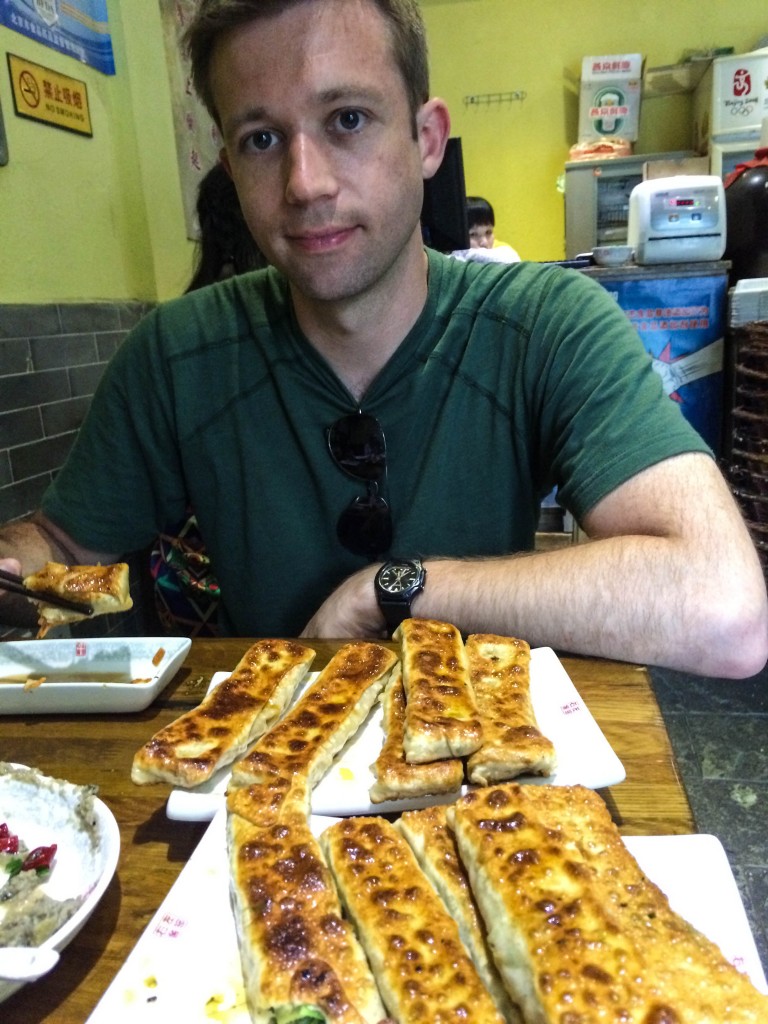 Hello Terracotta Warriors, and Goodbye China
We ended our stay in China with a few days in Xi'an, home to the famous Terracotta Warriors. One of the first projects of Qin Shi Huang (the same guy I mentioned above who kicked off building the Great Wall) when he united China to become its First Emperor was the building of his own tomb. It's estimated that it took as many as 700,000 workers to construct the massive necropolis (aka city for the dead). According to ancient Chinese historian Sima Qian (and Wikipedia!), the complex included replicas of palaces, treasures, 100 rivers made with mercury, ceilings decorated to mirror the heavens, and crossbows rigged to shoot anyone who tried to break in.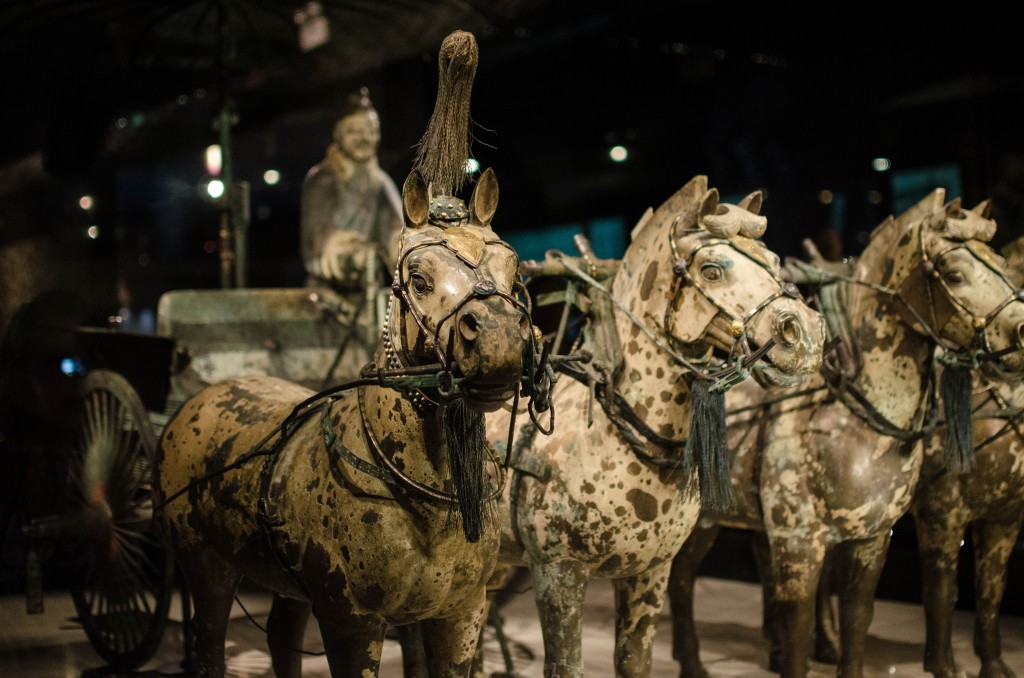 The most well-known component of the necropolis is the Terracotta Army, which was comprised of as many as 8,000 warriors and hundreds of horses, designed to protect Qin Shi Huang in the afterlife. The Army and the buried complex were not discovered until 1974 when a local farmer came across terracotta fragments when digging a well. Much of the necropolis, including the tomb itself, has yet to be excavated. So visitors coming back to Xi'an in the future could behold even more ancient wonders. Viewing the lines of pieced-together soldiers in Pit 1 (the largest) was amazing, but I actually found the most enjoyment in researching the history of the warriors and picturing in my mind what the entire complex—with its vast army, readied weapons, piles of treasure, mercury river, and painted sky—looked like 2000 years ago.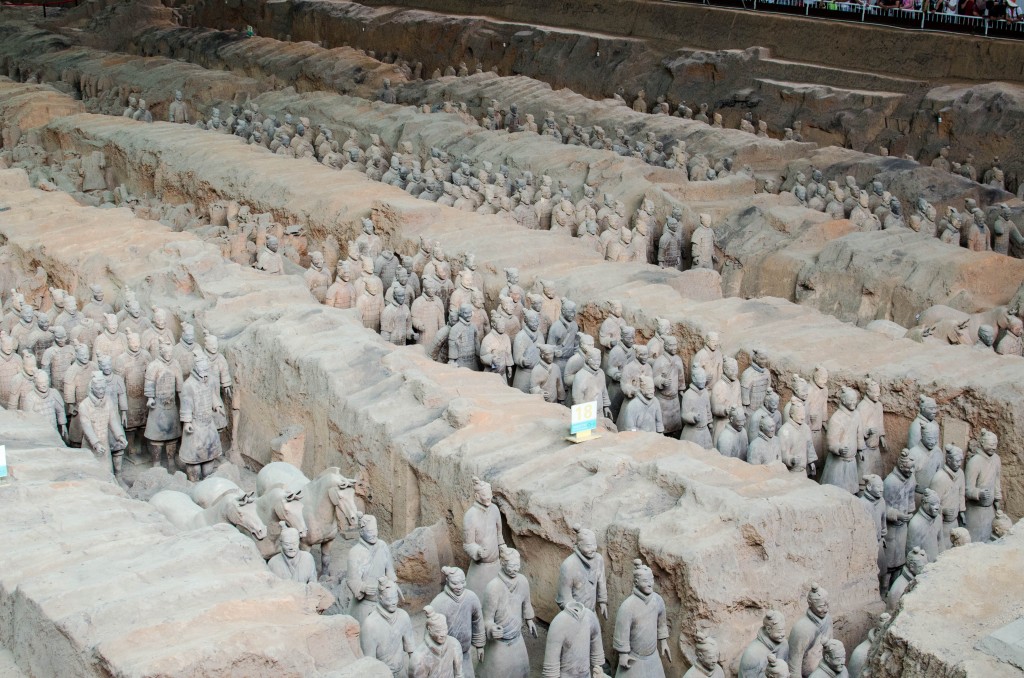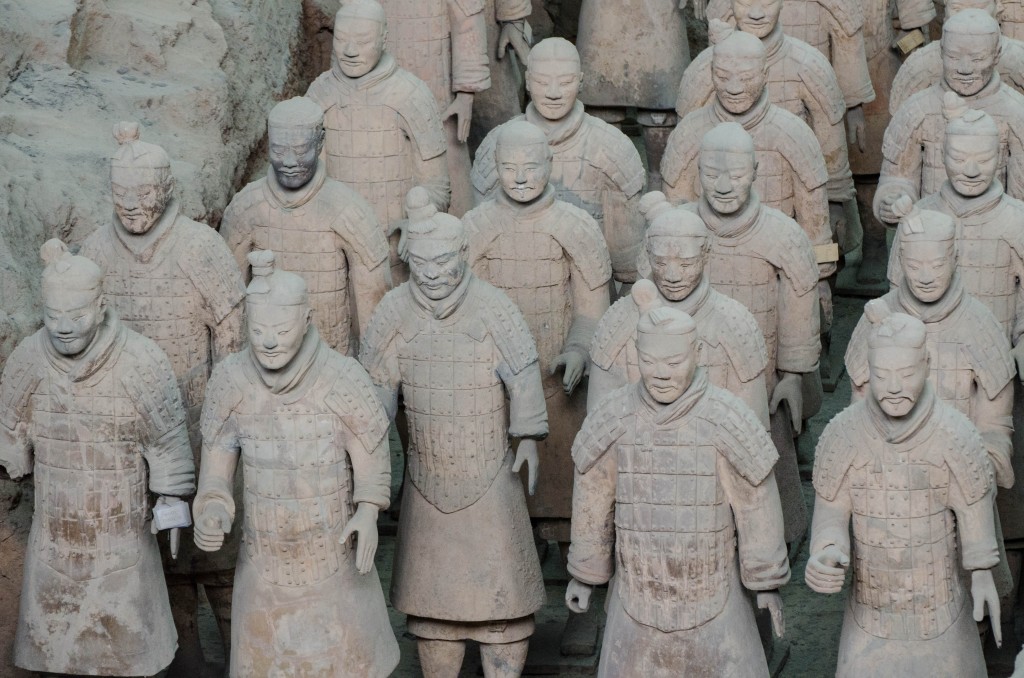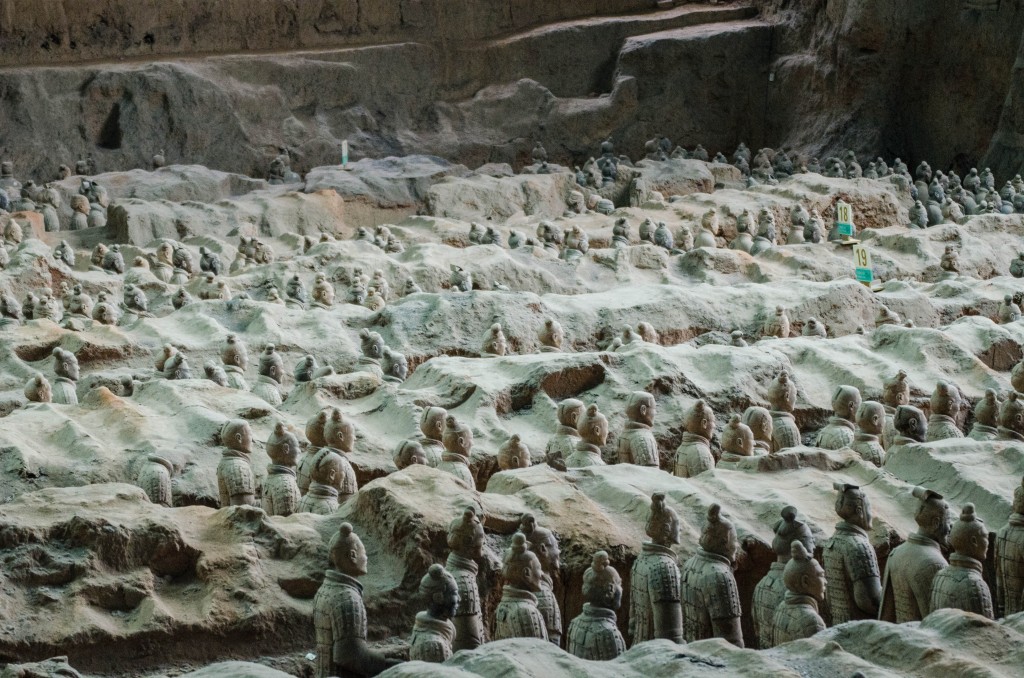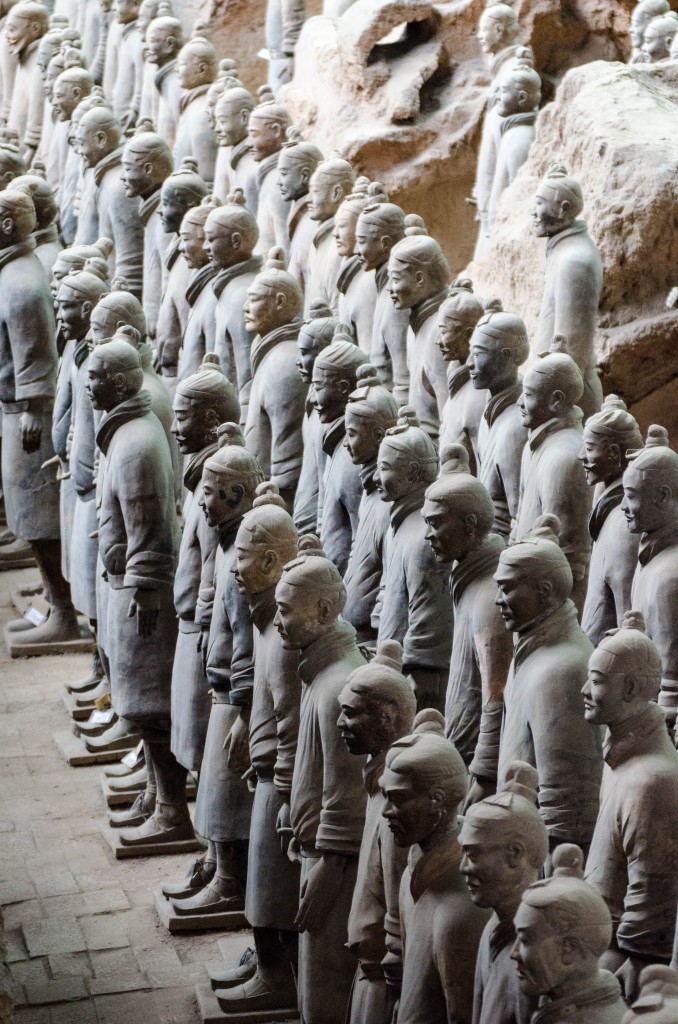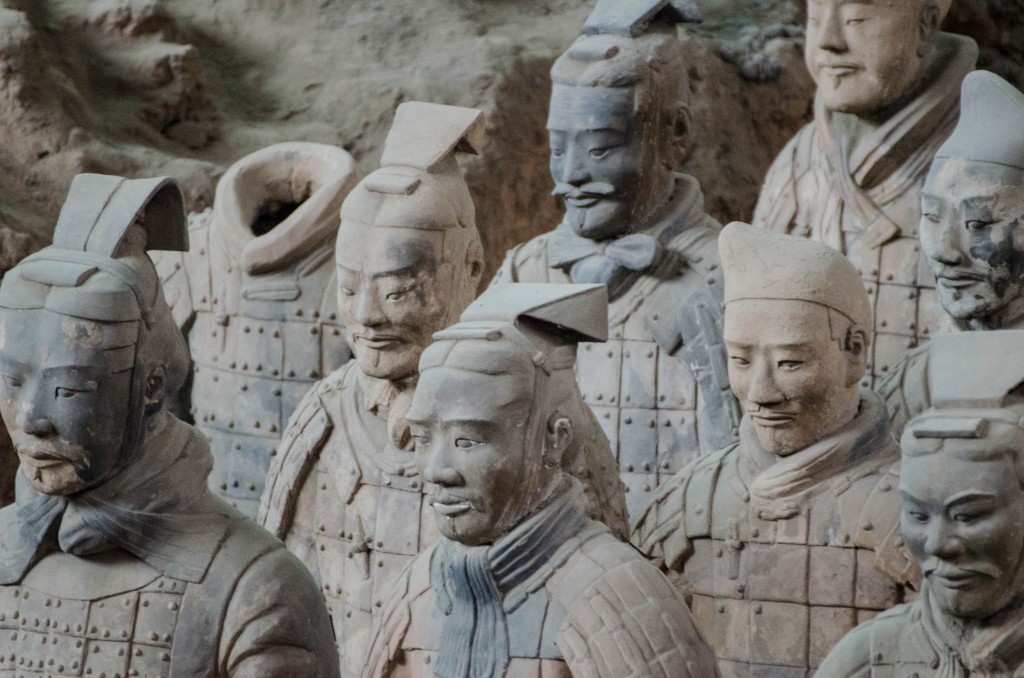 While visiting China, especially on a shoestring as we did, is not for the inexperienced traveler, we found ourselves with a much different view leaving compared to that of our first impression. Yes, China can be unorganized, dirty, and pushy, but it also has the Great Wall, hidden hutongs, delicious street food, majestic ancient sites, and the sheer power and might of a nation with three times the population and growth rate of the United States. Although government censorship, pollution, and overcrowding are serious issues that need to be addressed, not experiencing China on our around the world trip would have been a big mistake.