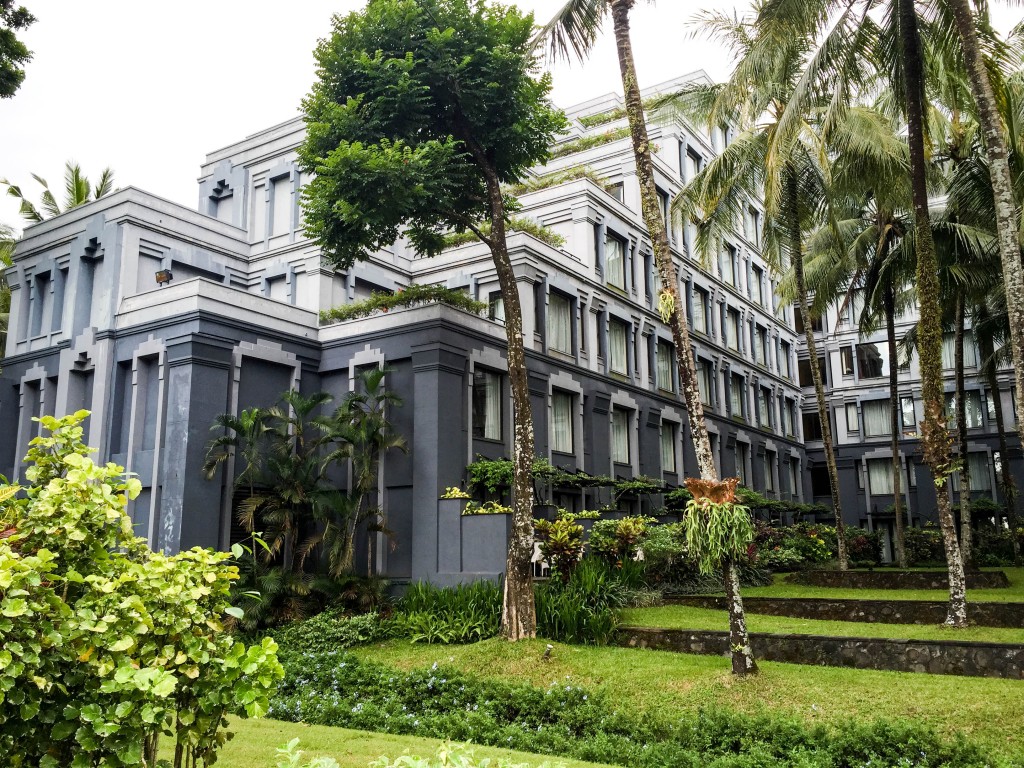 For the last two nights of our stay in Yogyakarta, we chose to move from our lovely Air BnB in the country to one of the city's premier hotels: the Hyatt Regency Yogyakarta. We chose the cash + points combination to get a steal of a rate at 2,500 points plus $50 per night. Sadly, unlike the Hilton, we did not get free breakfast, but our Chase Hyatt credit card earned us a room upgrade and some street cred from the welcome staff, who sent over their director of finance to welcome us.
We were welcomed in the ornate marble lobby (that someone was always polishing) with Indonesian flower leis and fruit juice. The building itself is actually modeled after Borobudur with its stacked floor design and gray coloring. Stupas dot its lush gardens, and a nine-hole golf course adds even more green to the scenery. This is definitely one of those places where your miles go very far compared to what you can get in the U.S.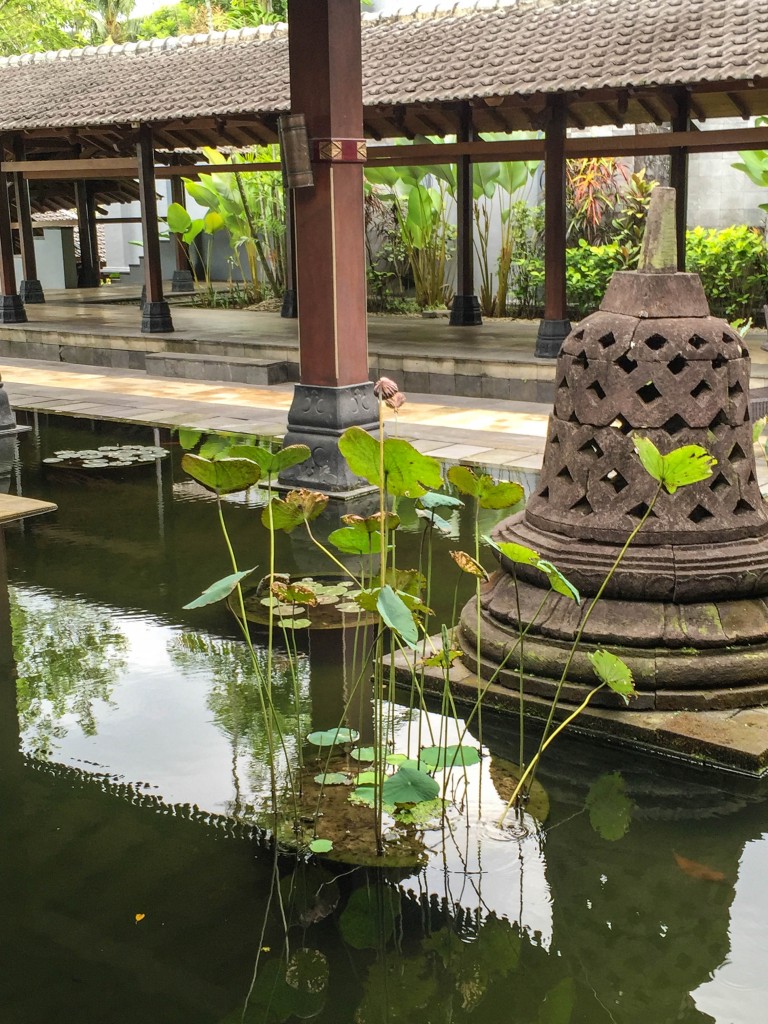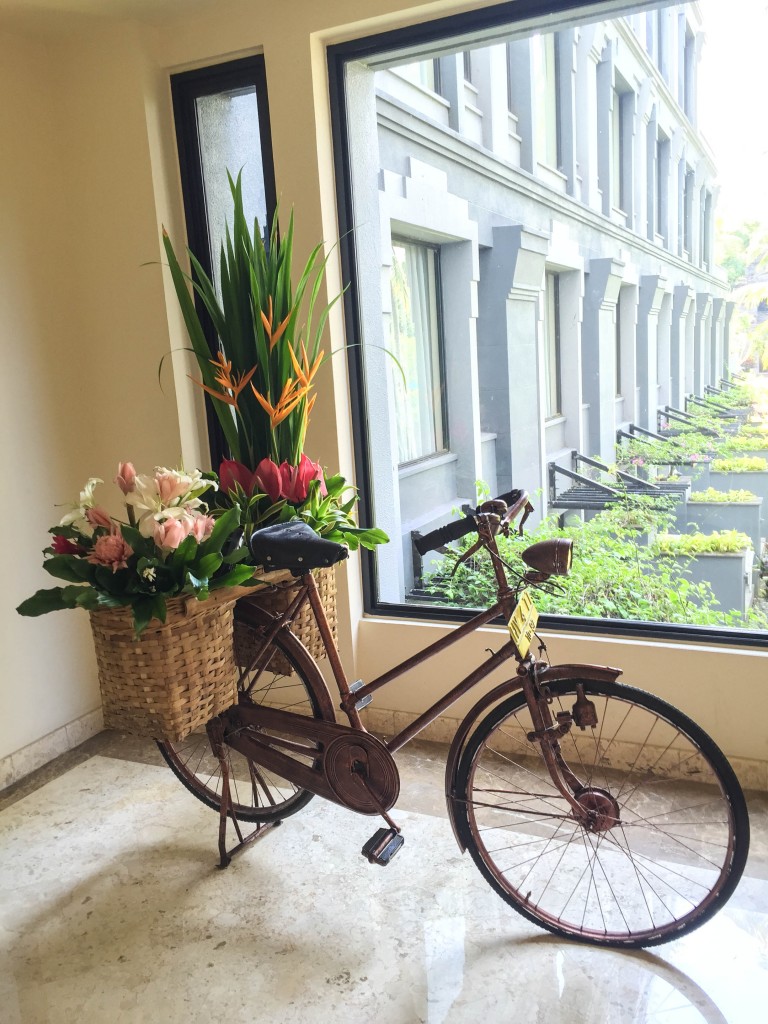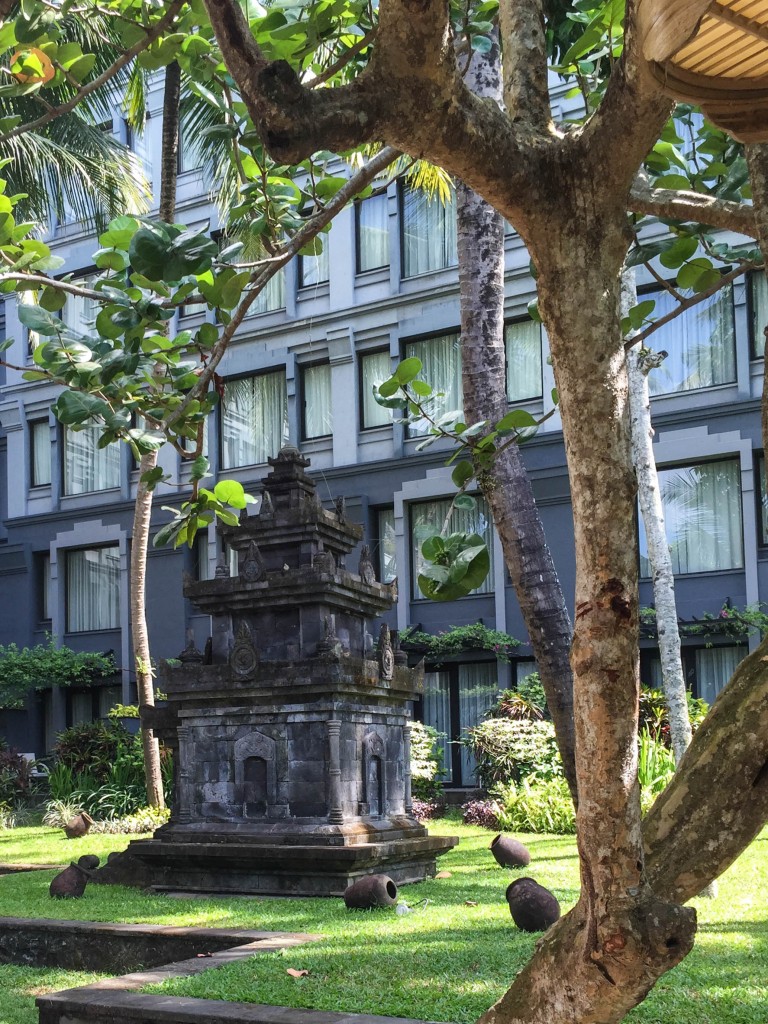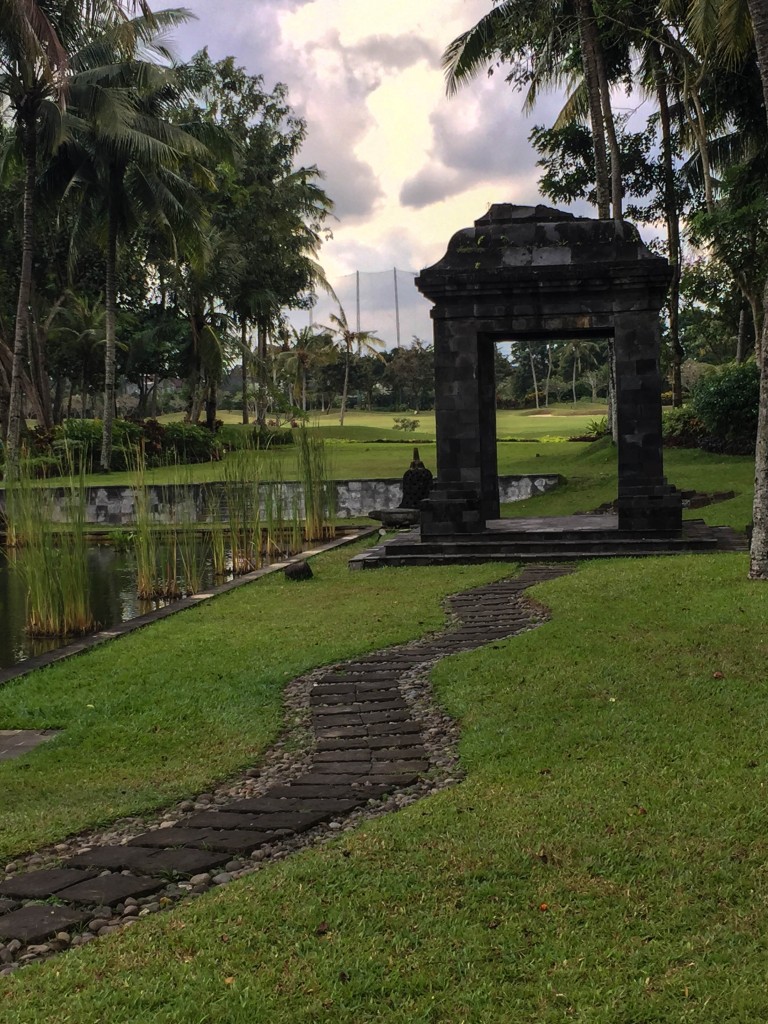 Our room was spotless and large, and the bathroom had nice bathtub and a separate marble shower. All the essential toiletries were there, and you could call housekeeping to bring you an array of additional items. Almost four weeks into our trip and running short on supplies, we may have gone a little crazy with the ordering. That, plus some bathtub laundry, may have given us a reputation at the hotel, despite the initial respect we got from our credit card. Oh well, such are the realities of a one-year RTW trip on a budget.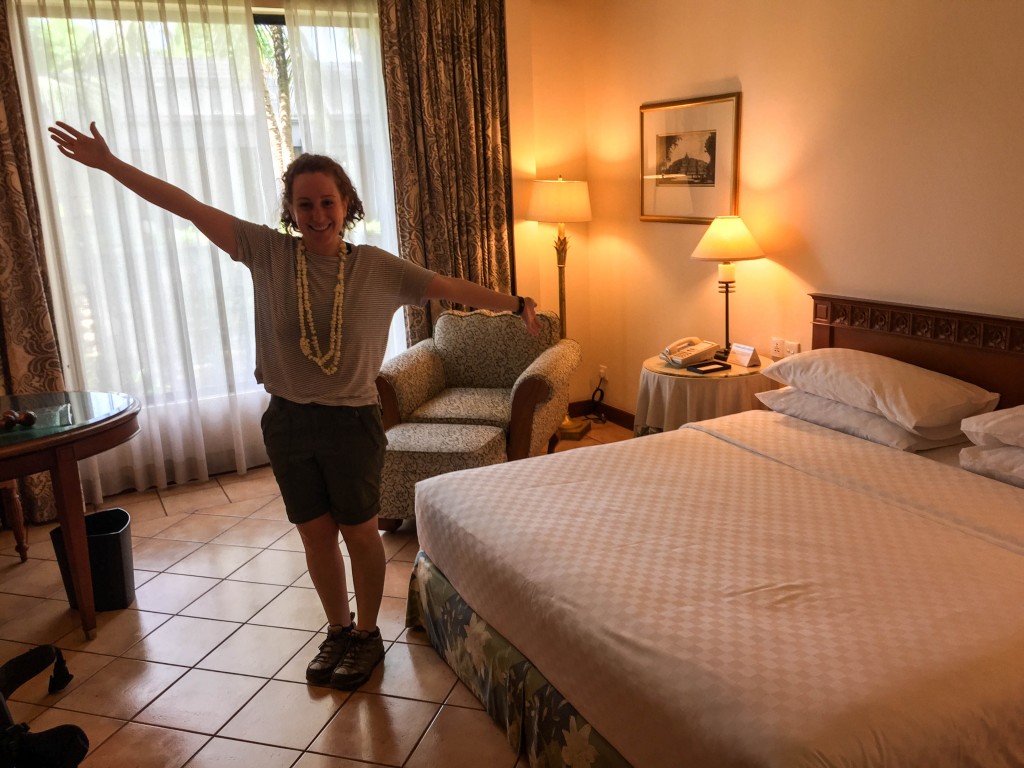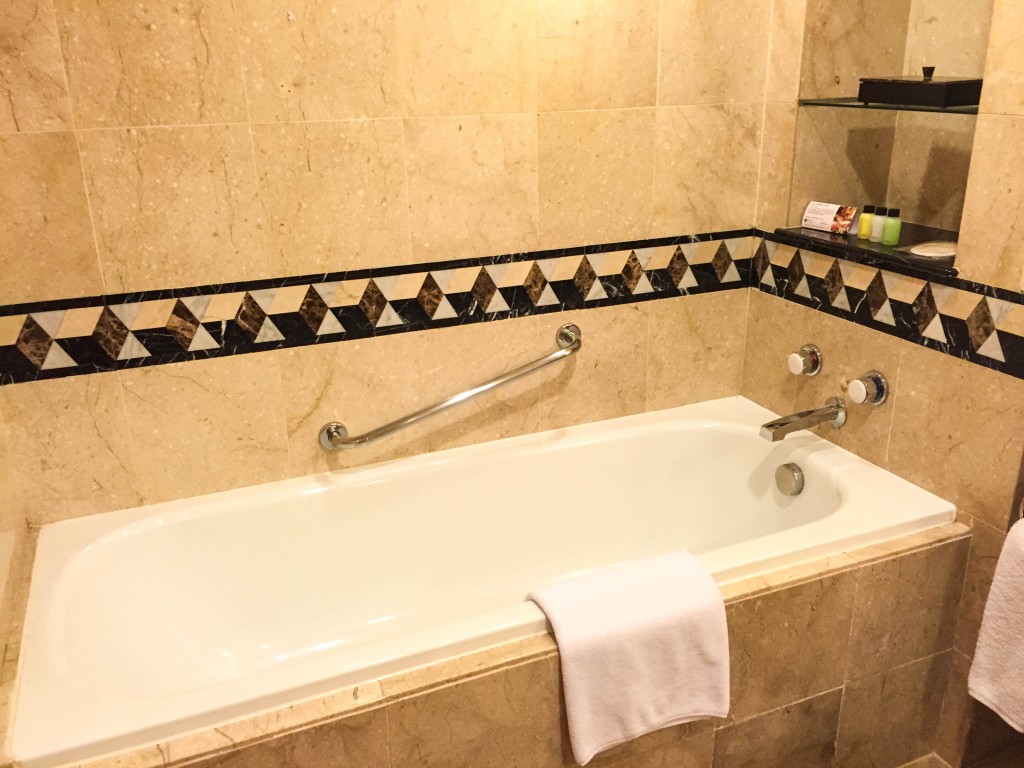 By far, the best feature of the Hyatt though was its amazing lagoon swimming pools. The numerous pools were shaded by tropical flowering trees and connected by waterways or slides (!) so you could explore the whole thing. And you could climb up a little mock-temple structure to ride a bigger slide that was surprisingly fast, long, and super fun, which I did at least a dozen times.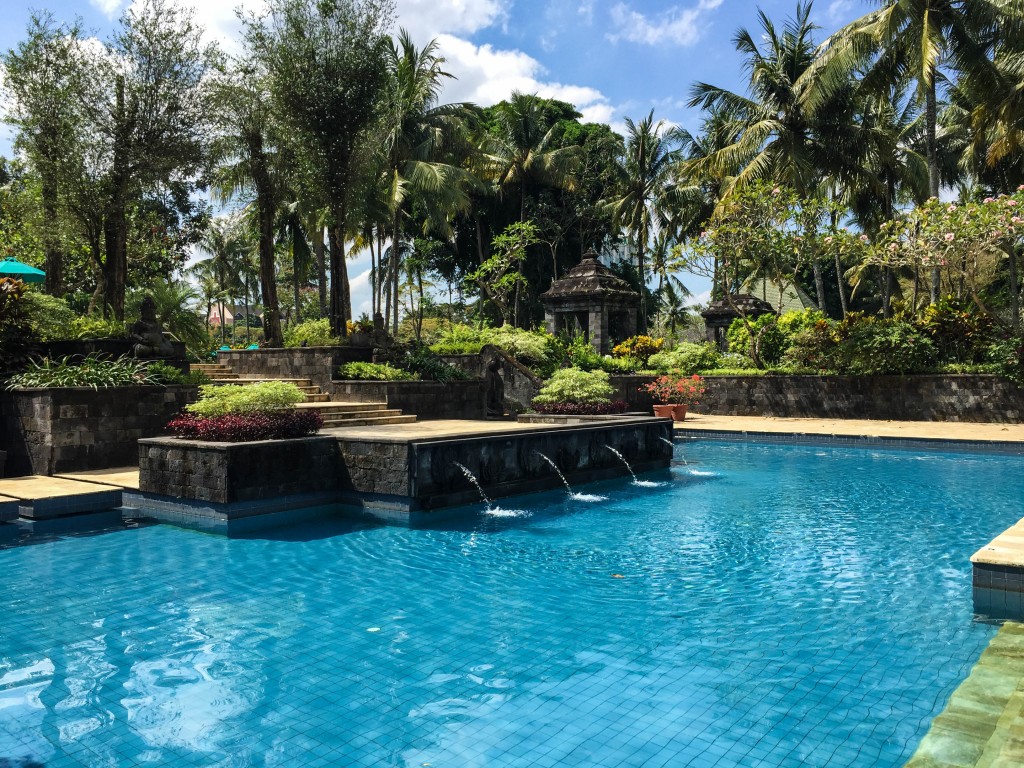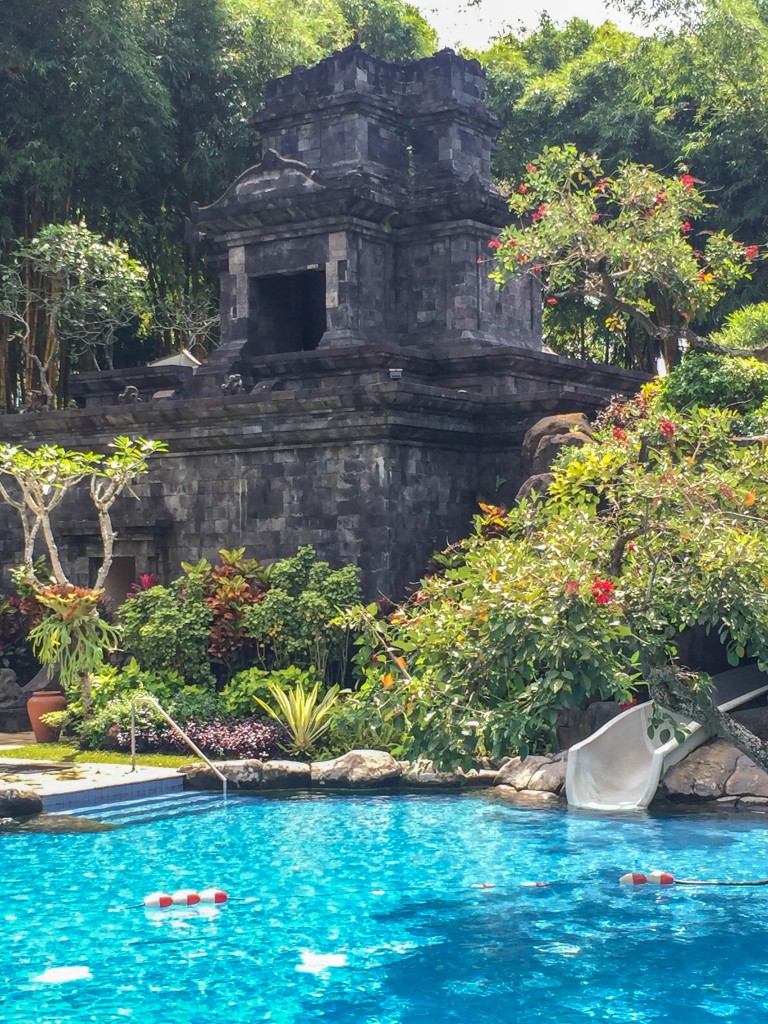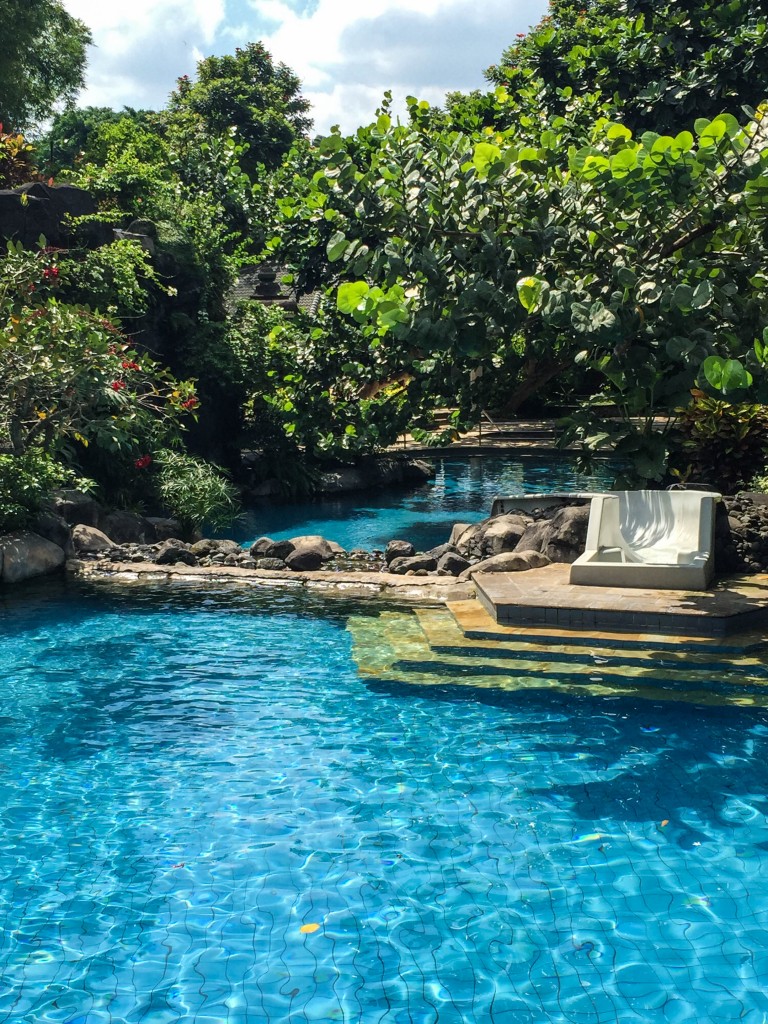 After about a month on the road, the Hyatt Yogyakarta was a welcome break from the busy-ness of our travel schedule. And I have a confession to make. We actually skipped the number one attraction in the city of Yogyakarta (the residence of the sultan, called the Kraton) to spend a full day lounging around. Say what you will, but sometime you just need to be poolside.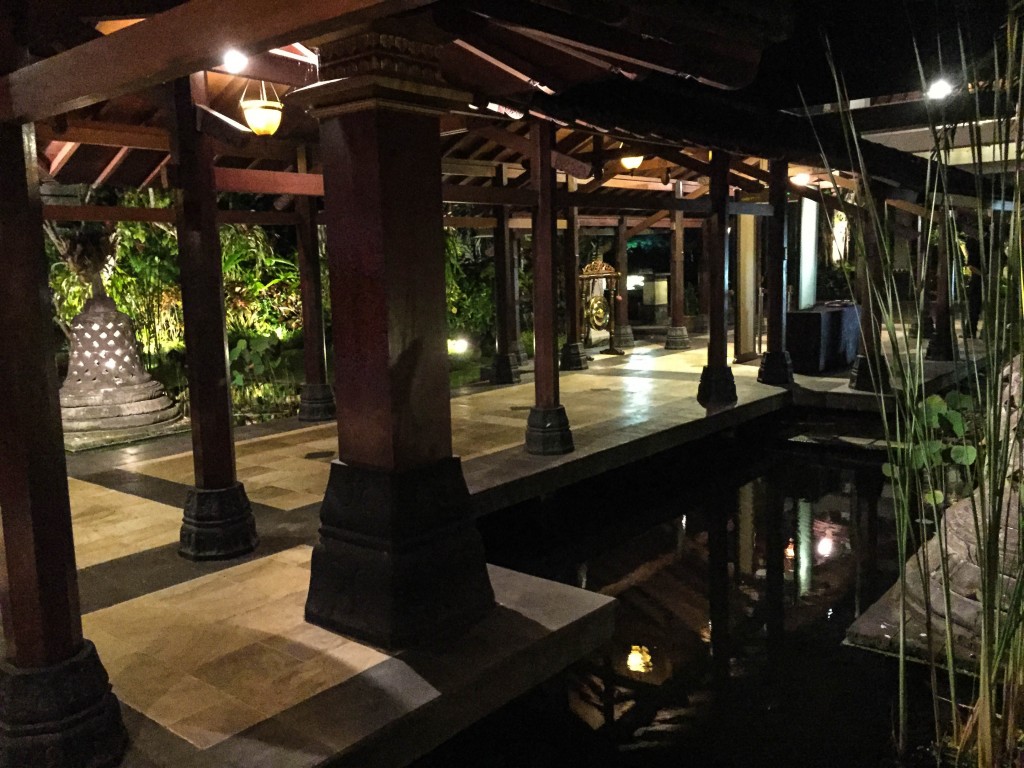 Originally we had three nights planned for the Hyatt, but ended up shaving one night off so we could head on to the next leg of our trip (the spectacular Mount Bromo and Kawah Ijen…. get excited for those posts, by the way) before the weekend crowds. However, after arriving, we found ourselves wishing for that day back, if not wanting to never leave! Luckily, since we're devout earners of Chase Ultimate Rewards, we can come back again soon.