Nearby to Victoria Falls is a quadripoint where four African nations touch: Zambia, Zimbabwe, Namibia, and Botswana. Botswana is known for its luxury safaris, so we jumped at the chance to do a day trip fairly on the cheap from where we were staying in Zambia. It also gave us the opportunity to add another African country stamp to our passport, giving us three new countries within a three-day span. Botswana's Chobe National Park has one of the highest concentrations of game in Africa, and we were eager to see what nature had in store for us during a river cruise in the morning and a game drive in the afternoon.
The pictures I took at the very beginning of our river cruise were funny to look back with the hindsight perspective of the bigger and better things to come. In the beginning, I was snapping pictures of birds left and right.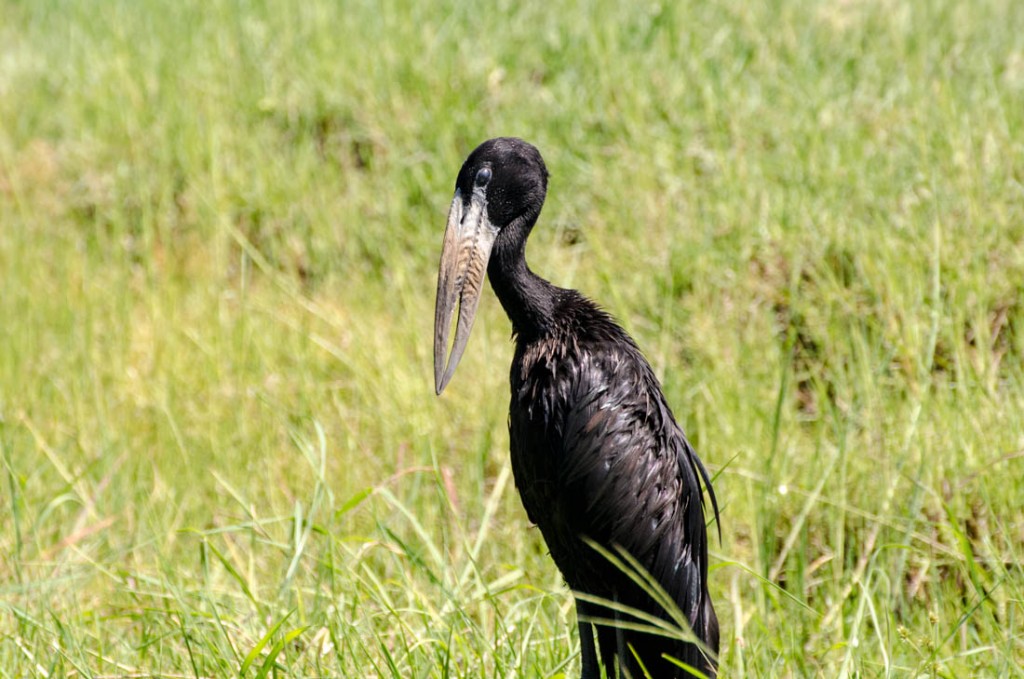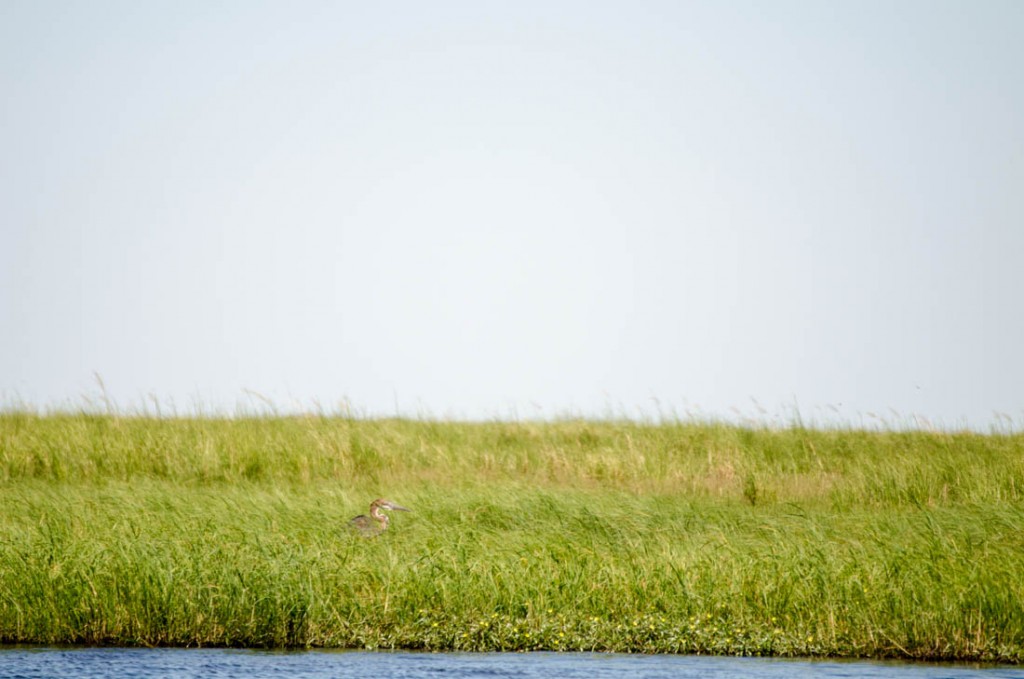 But our group quickly lost interest in the birds as we approached a place along the shore where another boat was stopped and its passengers were gazing out onto the sand bank. It took me a little while to figure out what they were staring at, then all of a sudden my eyes adjusted and this guy materialized before me.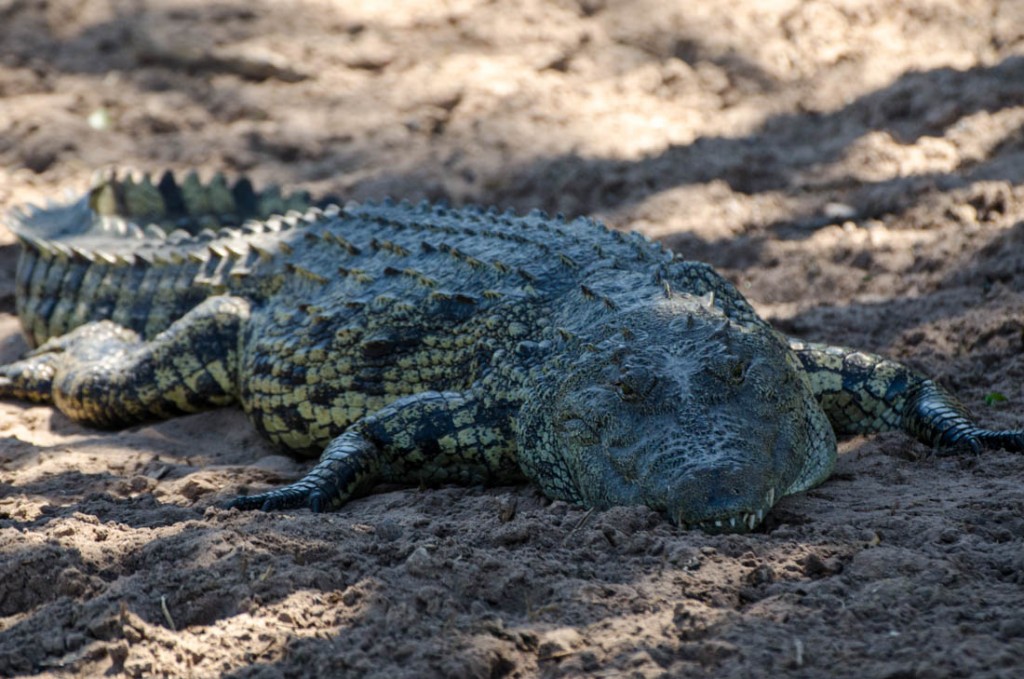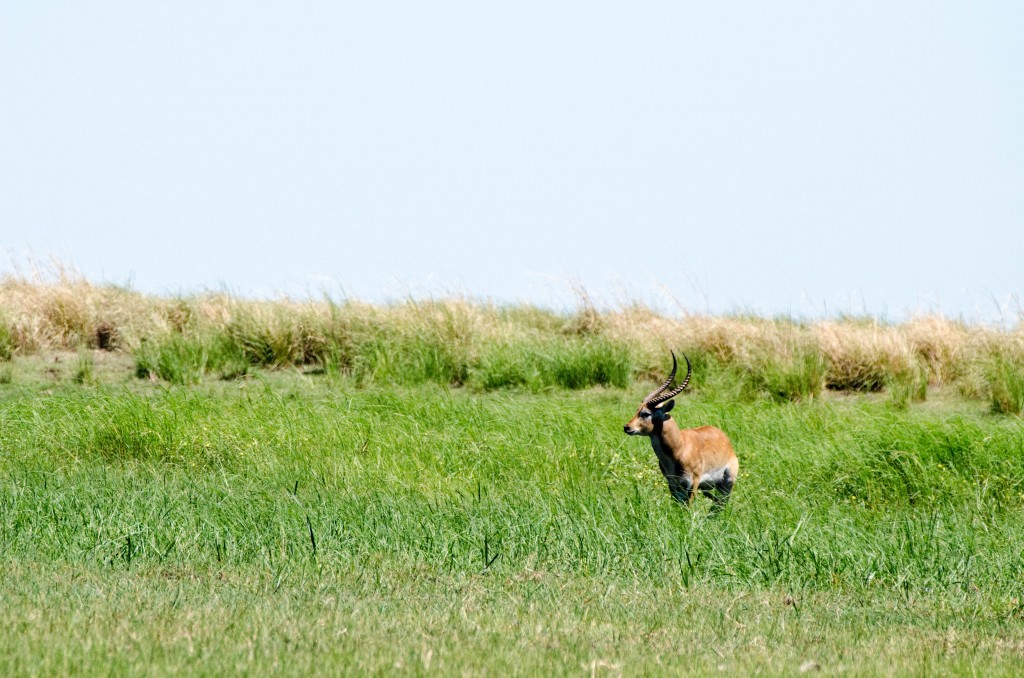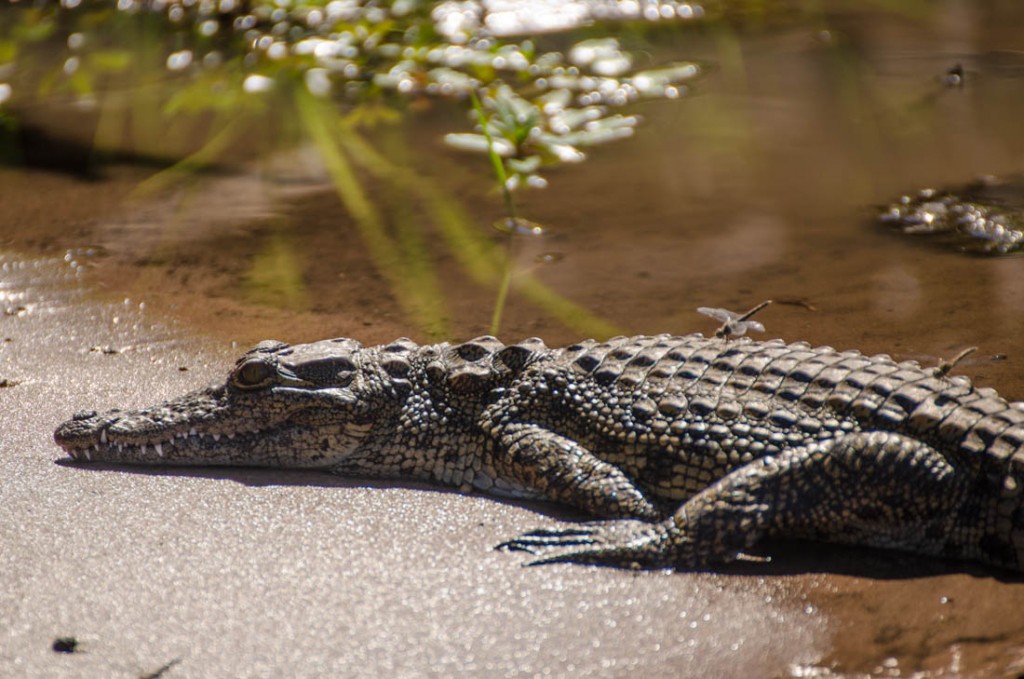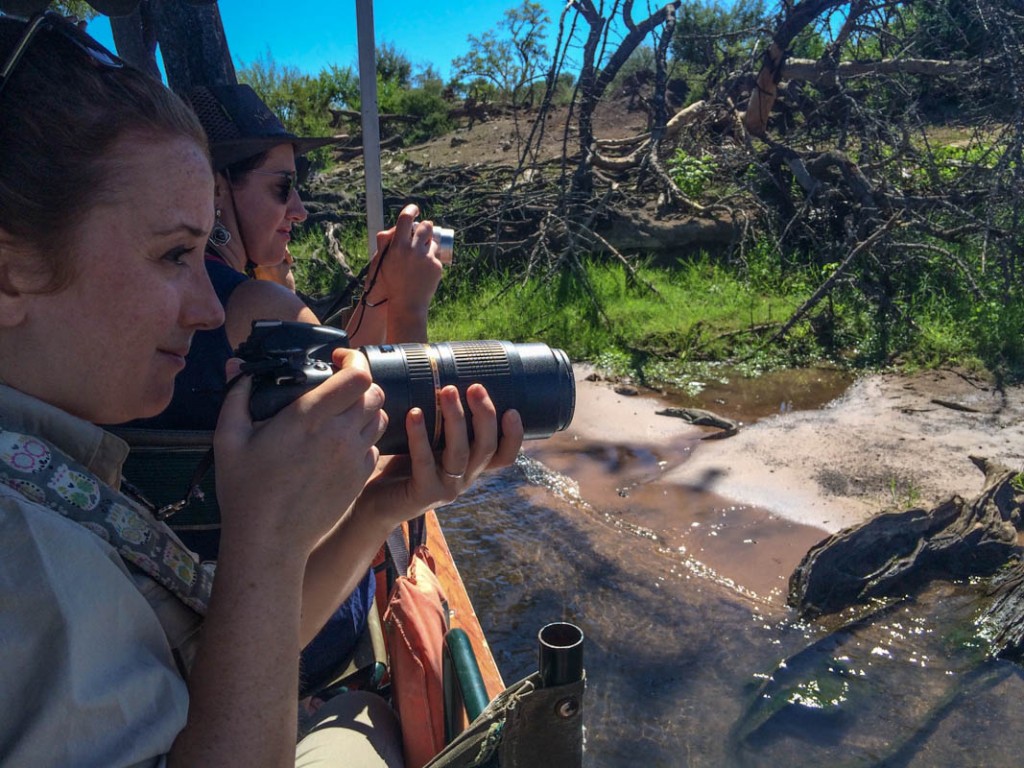 After saying goodbye to the crocodile, we ventured further down the Chobe River towards a huge object in the distance. That huge object turned out to be a massive male elephant. Our guide told us about how male elephants are kicked out of the herd when they mature and spend their adult years with all-male bachelor pods. Elephant families have a matriarchal system, and the herds are formed by the females and their children. The oldest female is the leader and responsible for guiding her children and grandchildren to greener pastures. When we saw this bull (male elephant), he was pretty much a loner though.
With the solo male at a safe distance, we were thrilled when we saw an elephant family come out of the bush and down to the river for a drink. It was incredibly hot that day, and the elephants were thirsty. They first drank their fill and swam around in the water and then moved over to the mud pit to further cool off and create a protective coating of dirt on their skin against the sun and insects.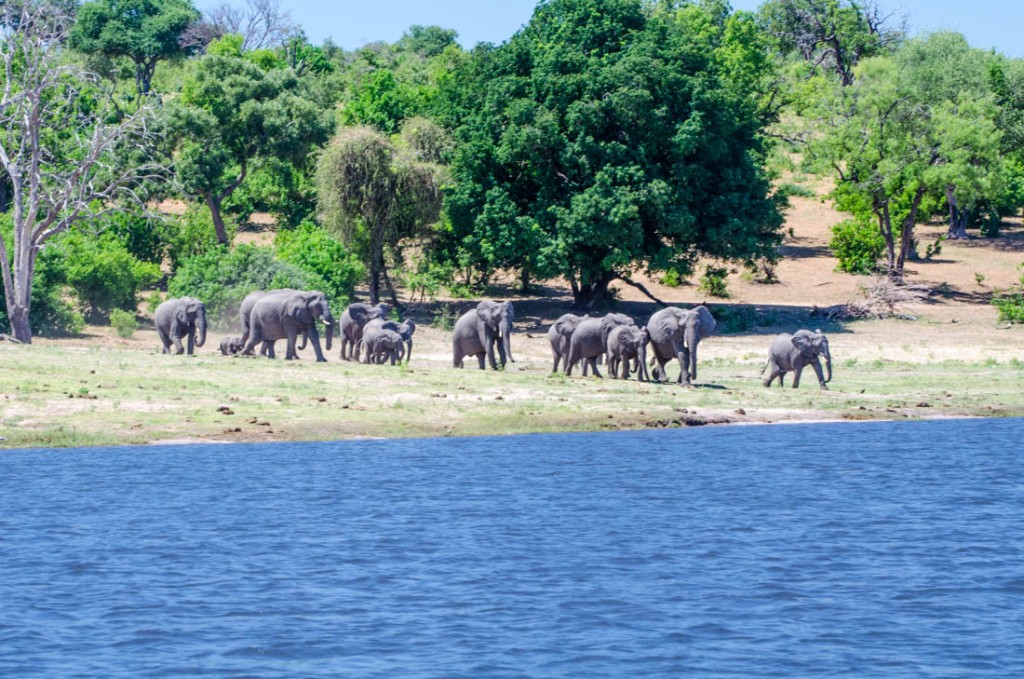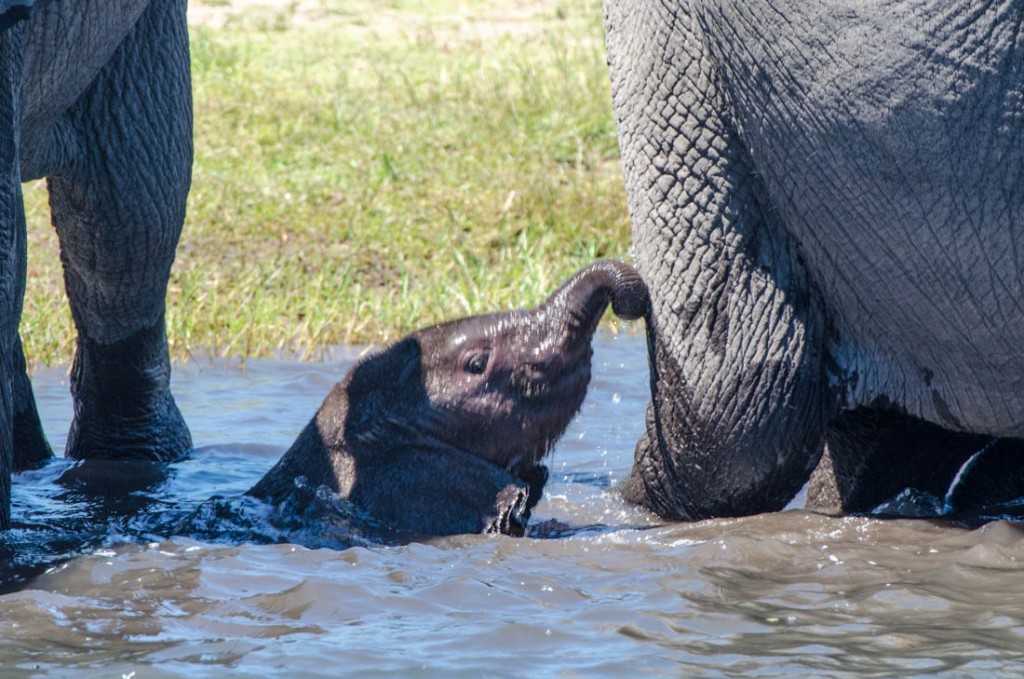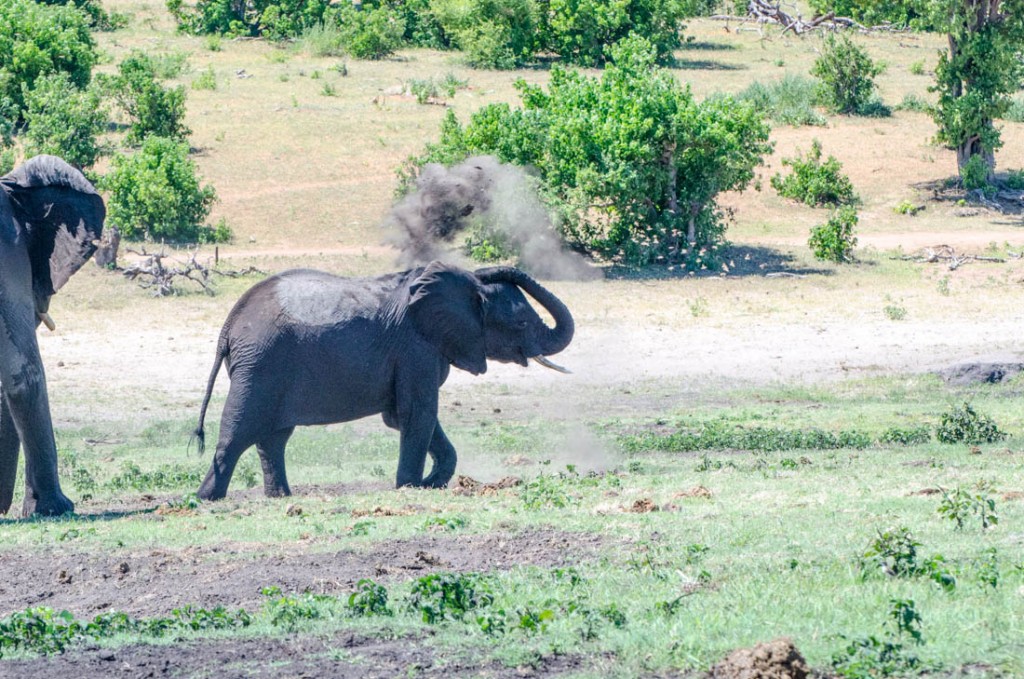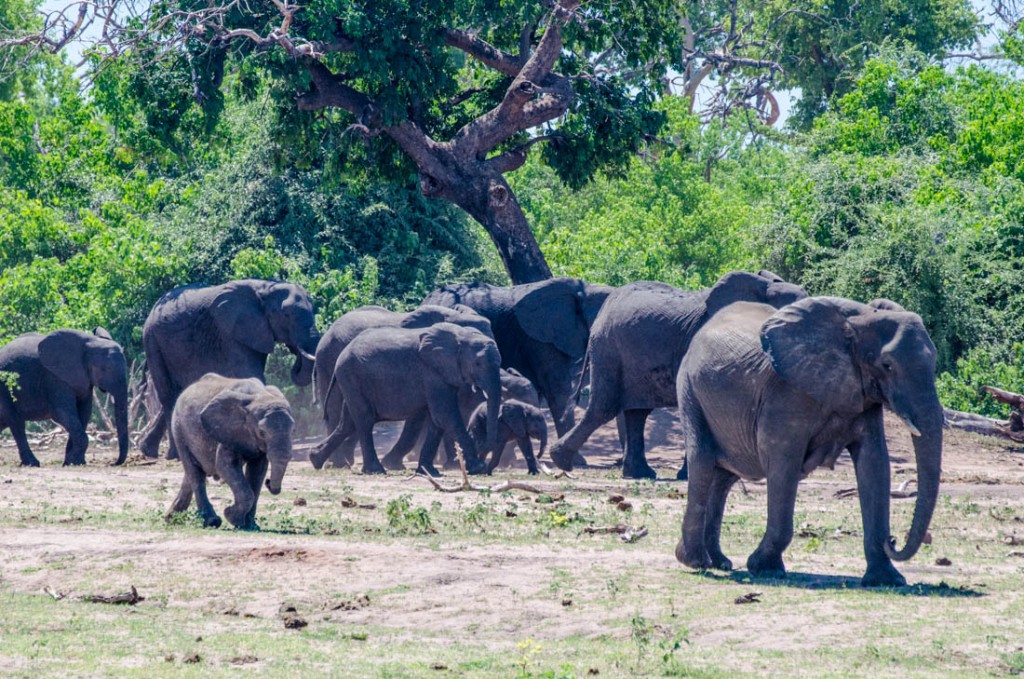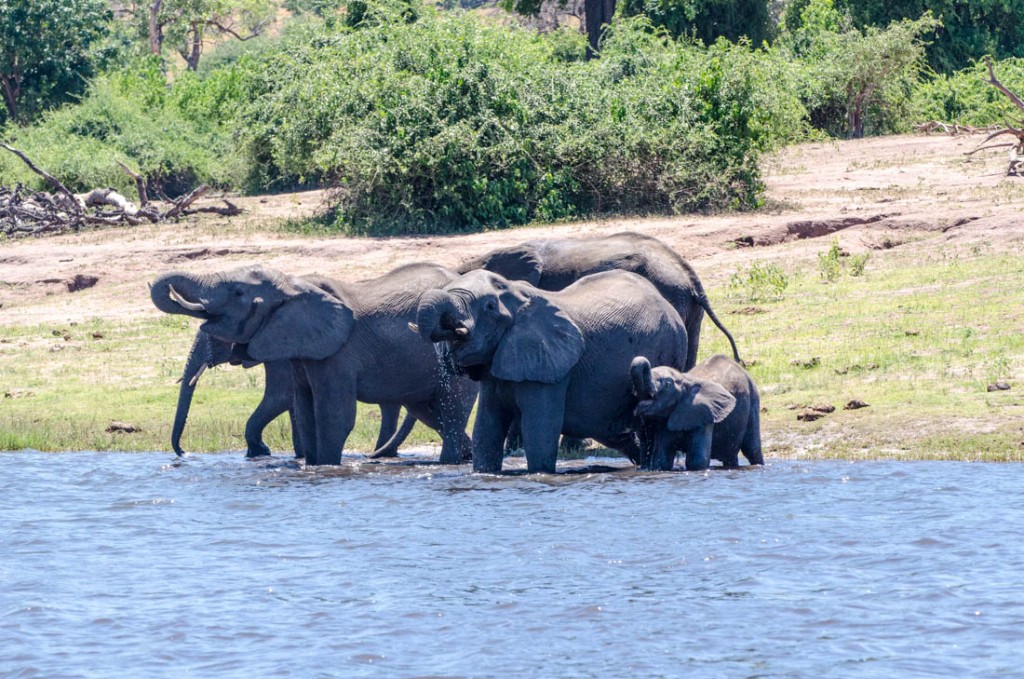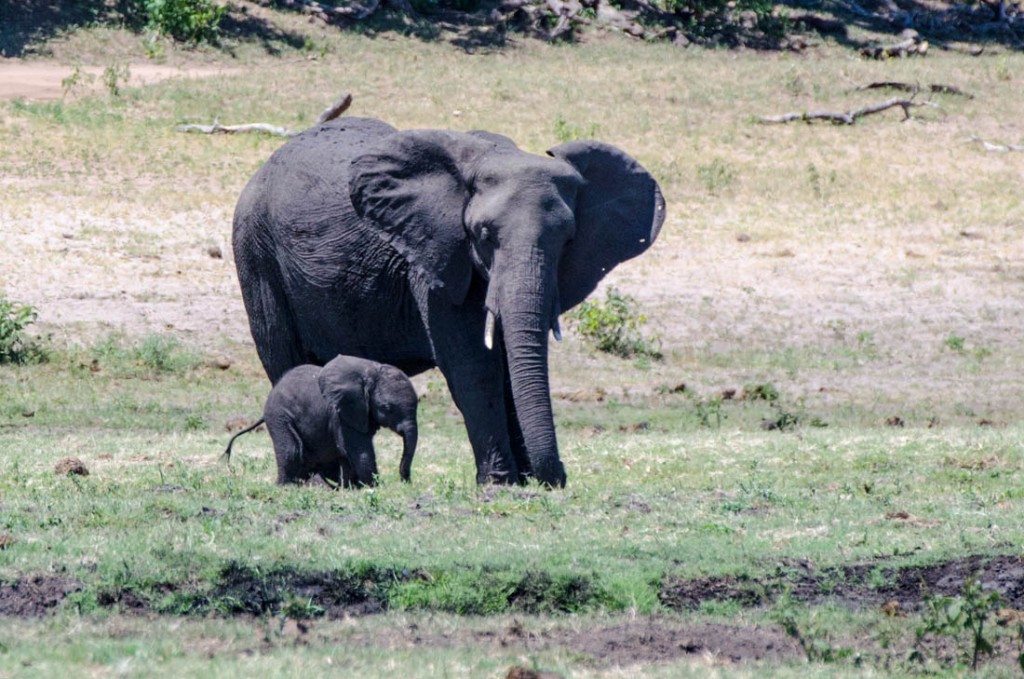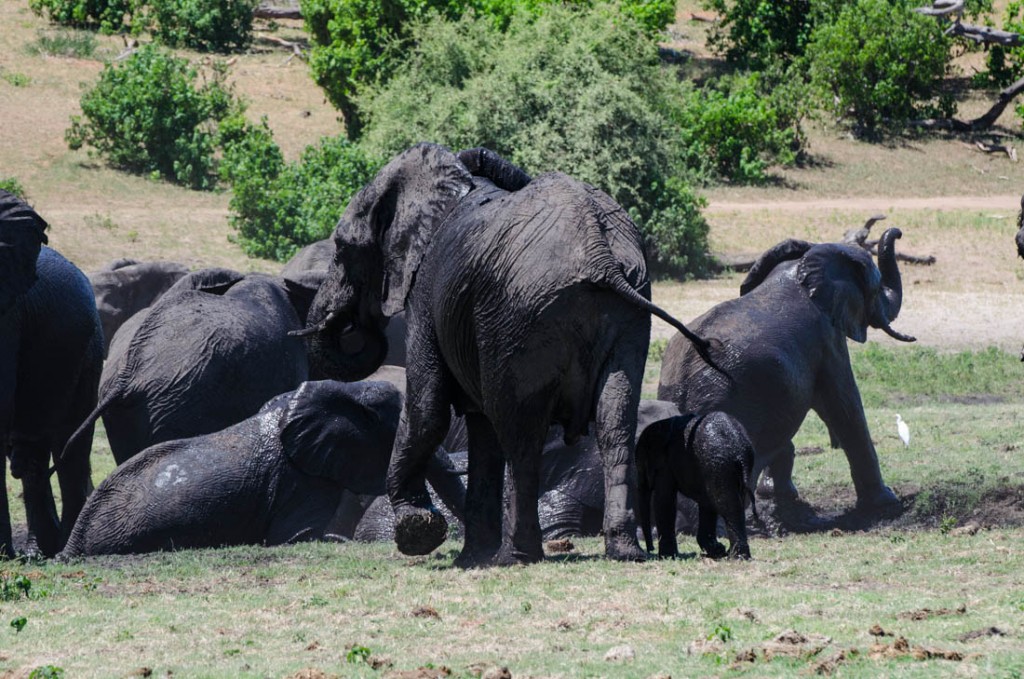 All in, we estimate we saw over 100 elephants, including about a dozen babies, during our day at Chobe. Ever since I visited an elephant sanctuary in Thailand, I have always loved elephants, and so I was on cloud nine here. Our guide eventually pulled us away from the elephants to see what else the park had in store for us. And it wasn't long before we saw some of Africa's most irritable animals, the water buffalo.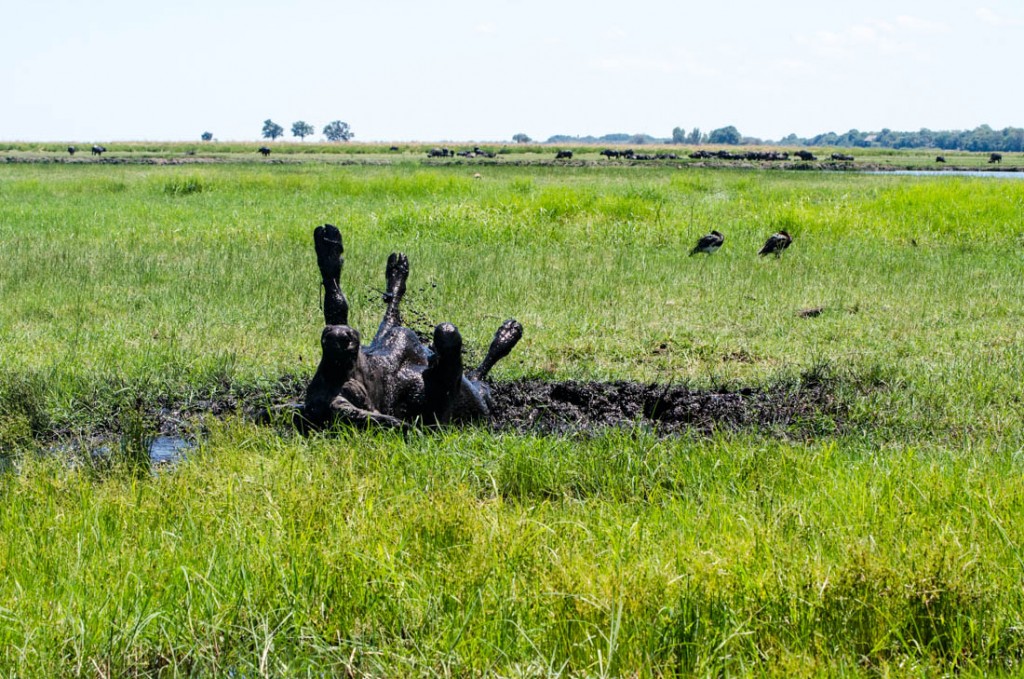 Our boat cruised past the water buffalos and we got closer and closer to what I thought were rocks. Turns out they were not rocks, but another one of Africa's more cantankerous beasts.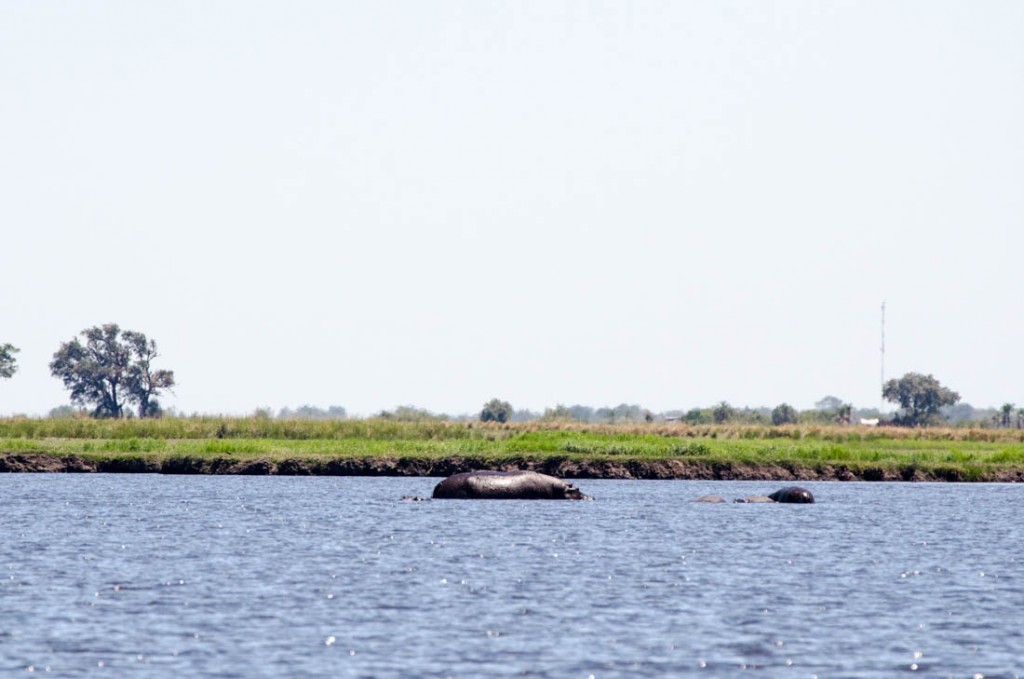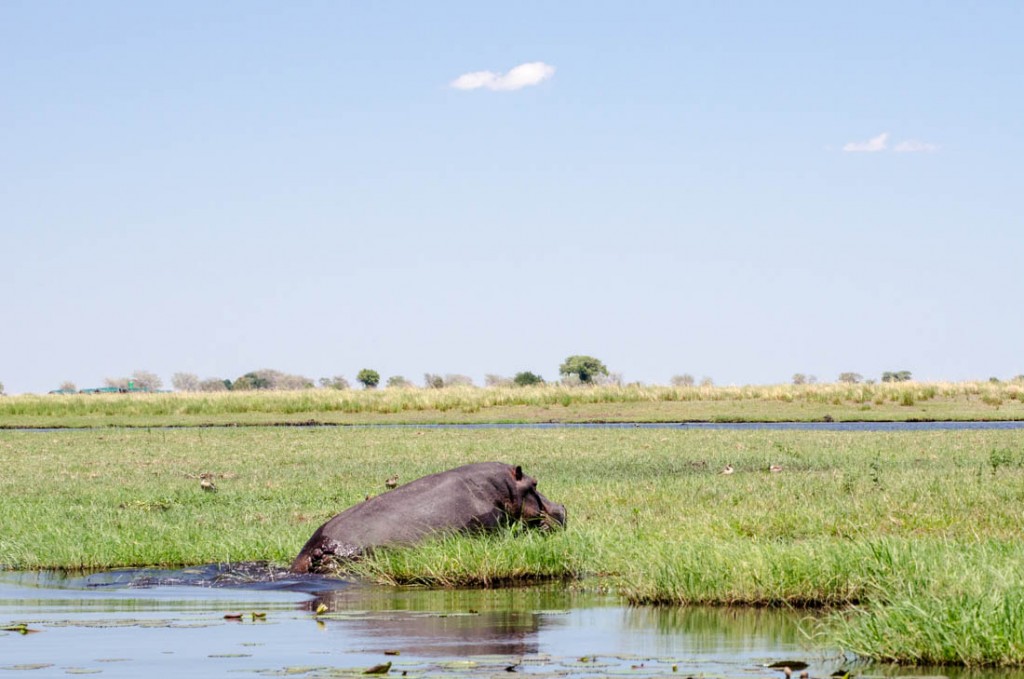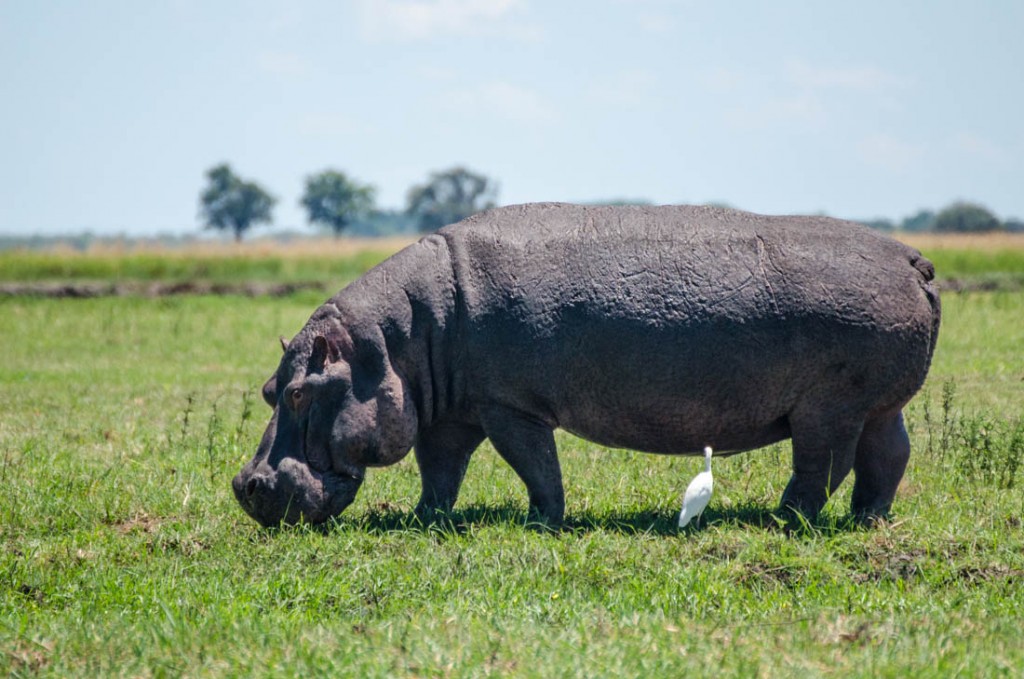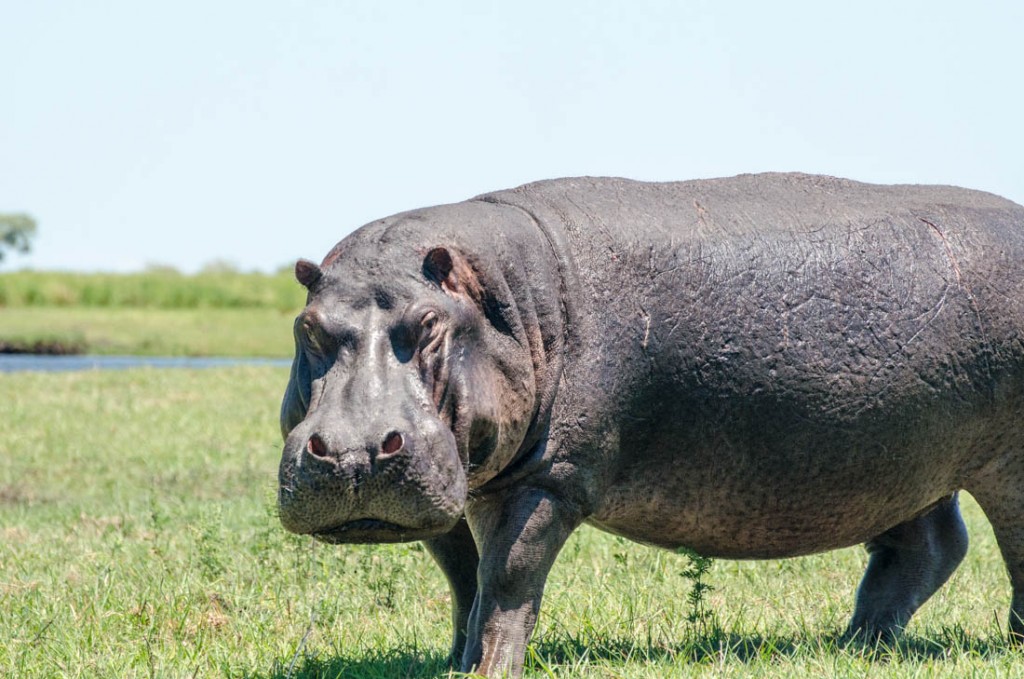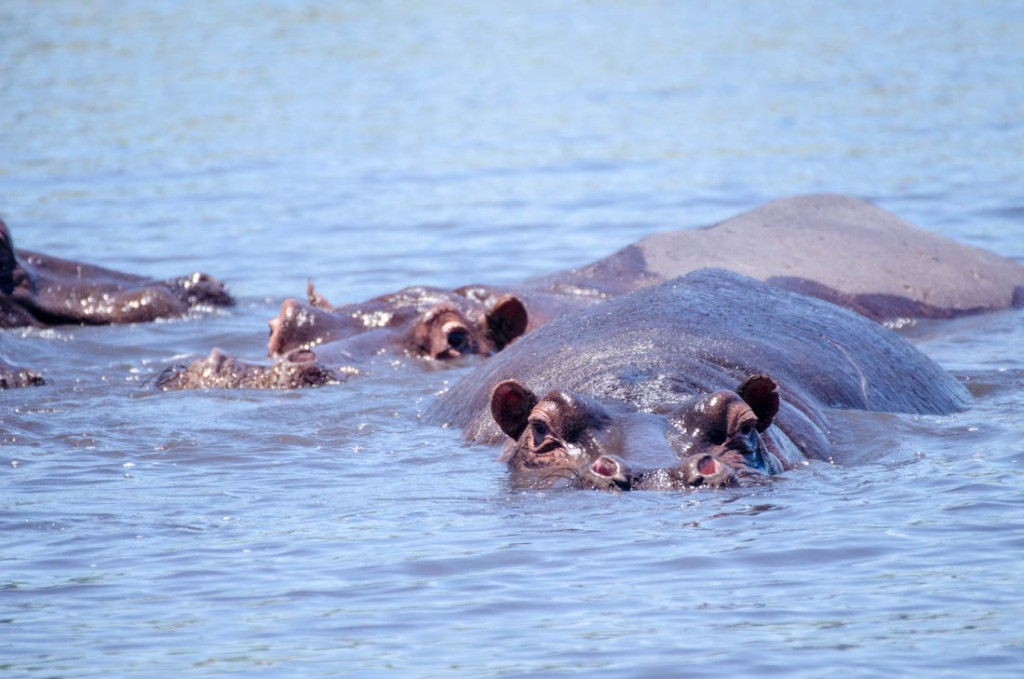 Although as thrilling as it was to see two of the bush's largest beasts, I was eager to once again glimpse the largest one of them all. Thankfully, another family of elephants was waiting to say hi just around the corner.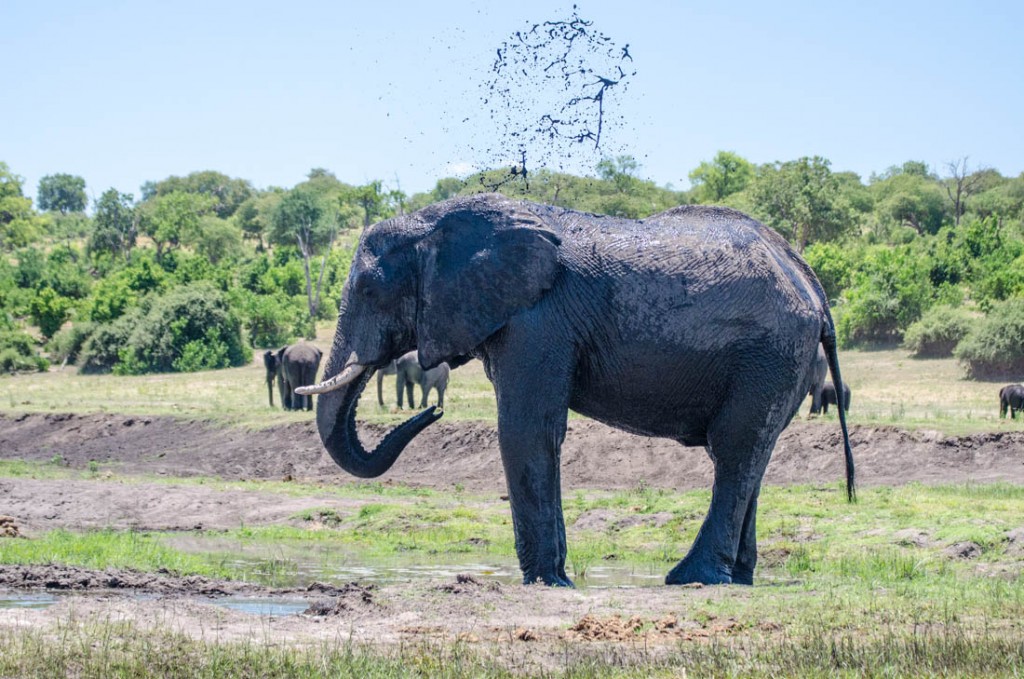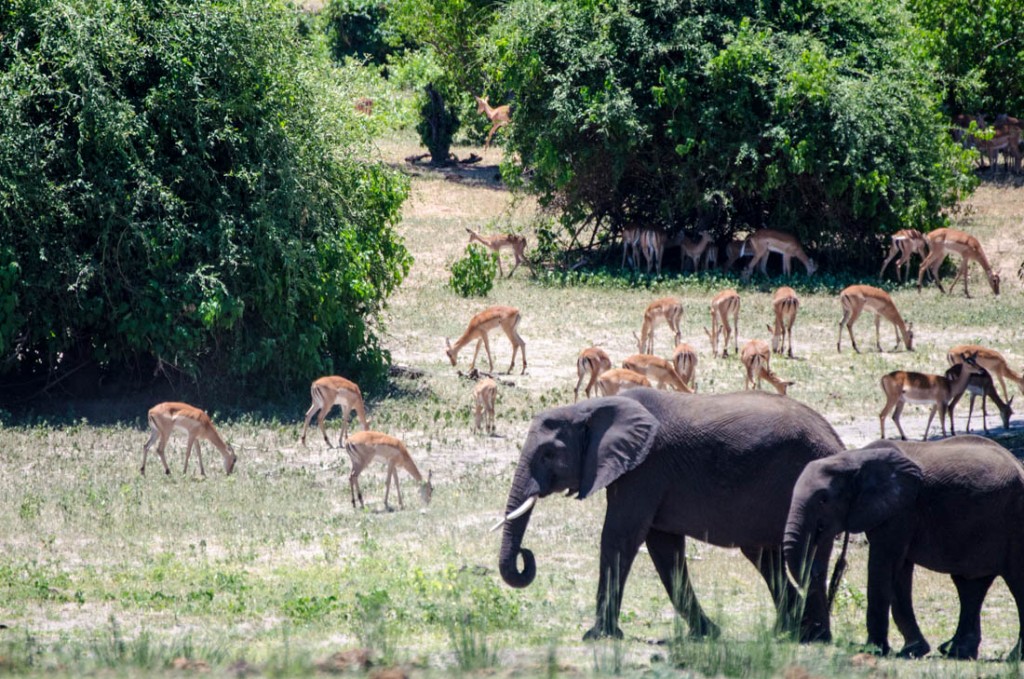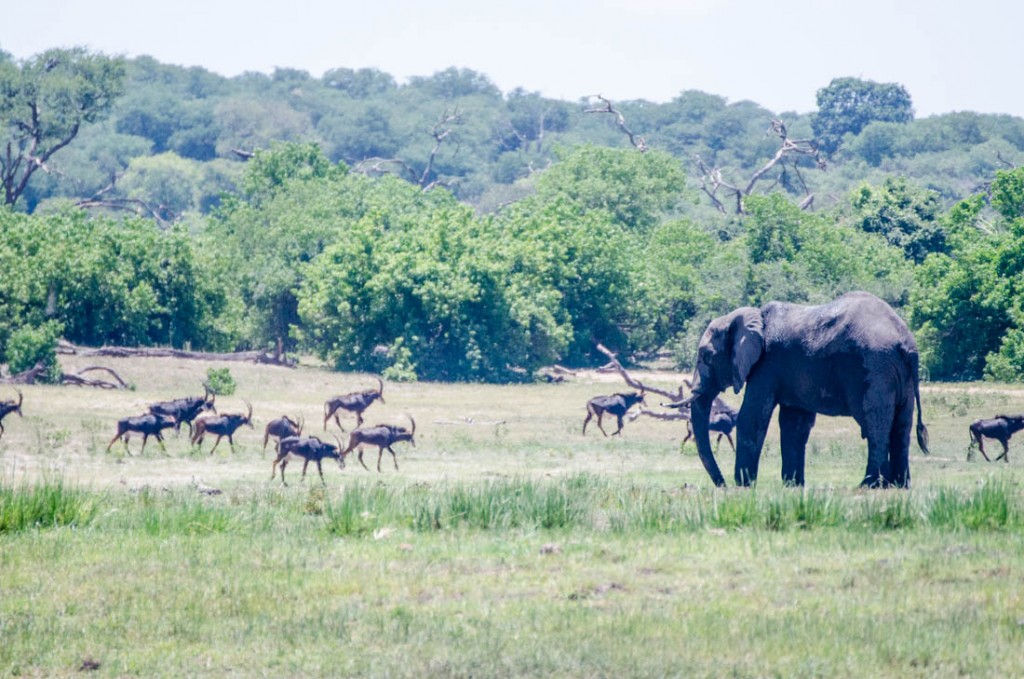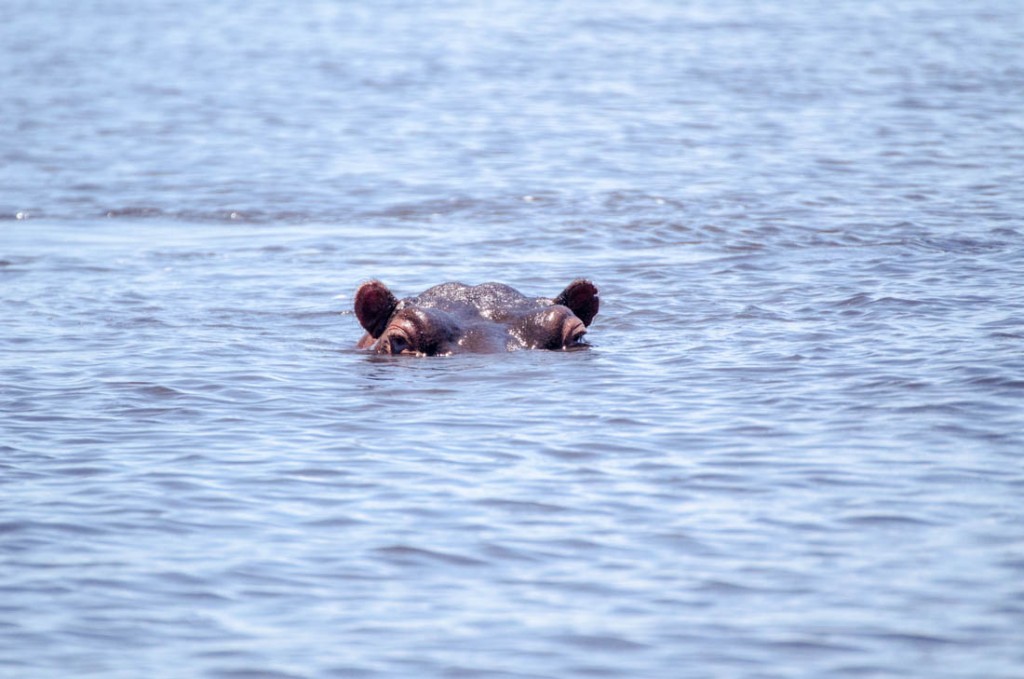 You can probably tell from the pictures, but we saw a ton of animals cruising down the Chobe River. But no cats. Nope, we'd have to lose the boat and take a jeep further into the park if we wanted to see some cats.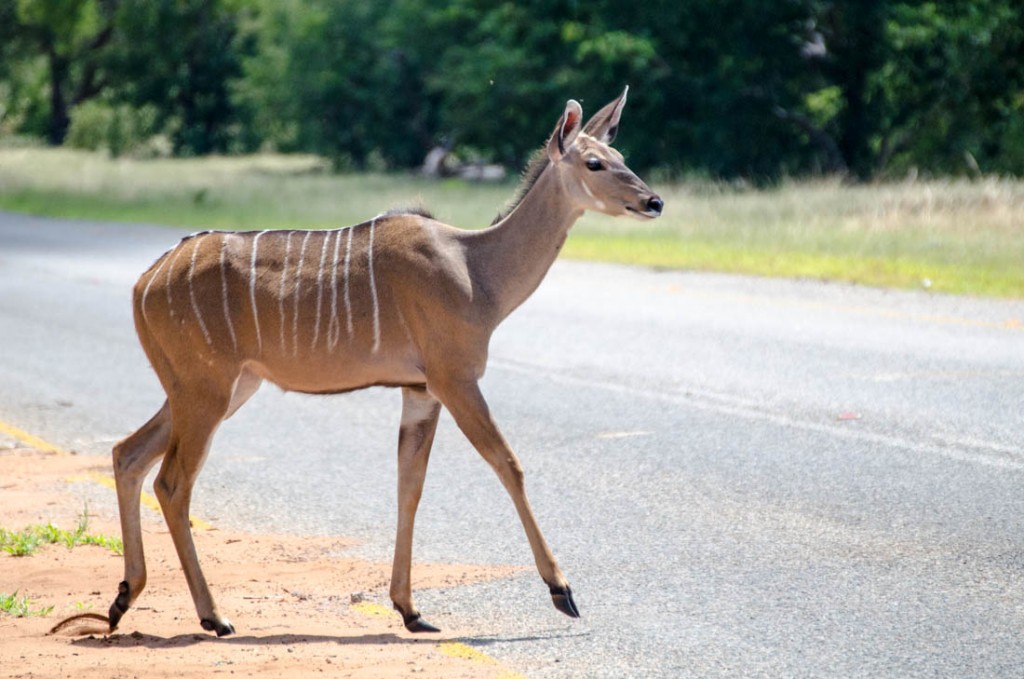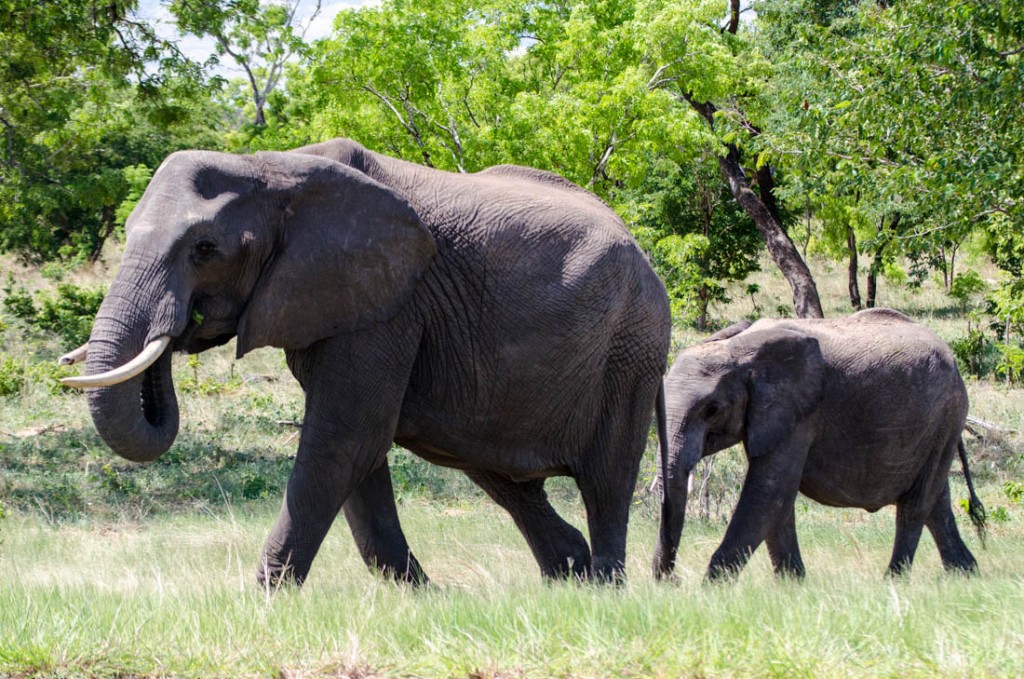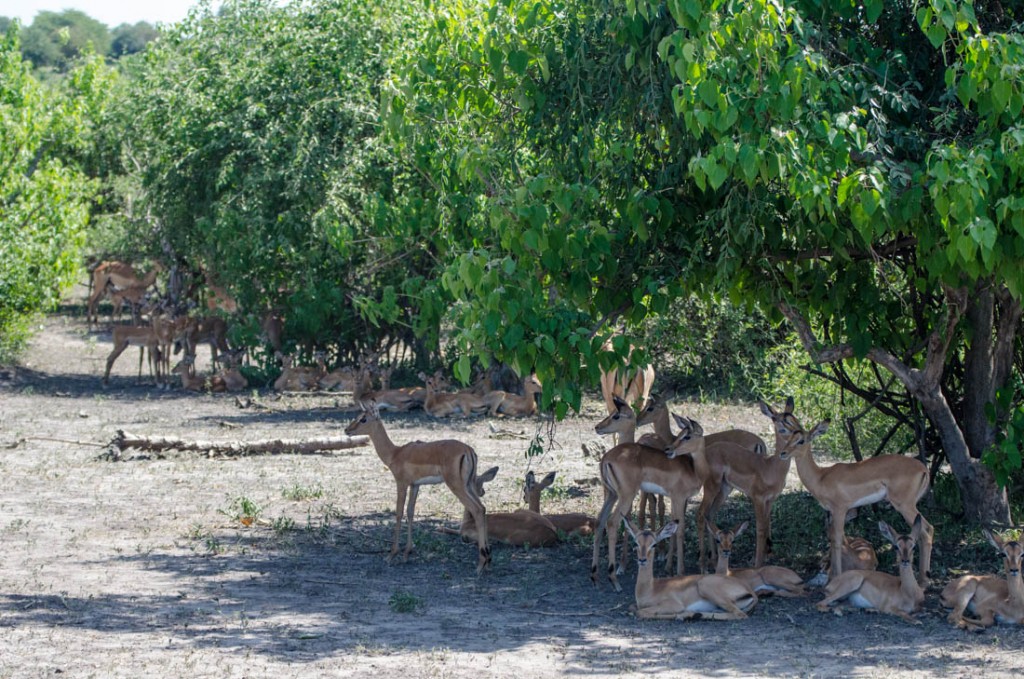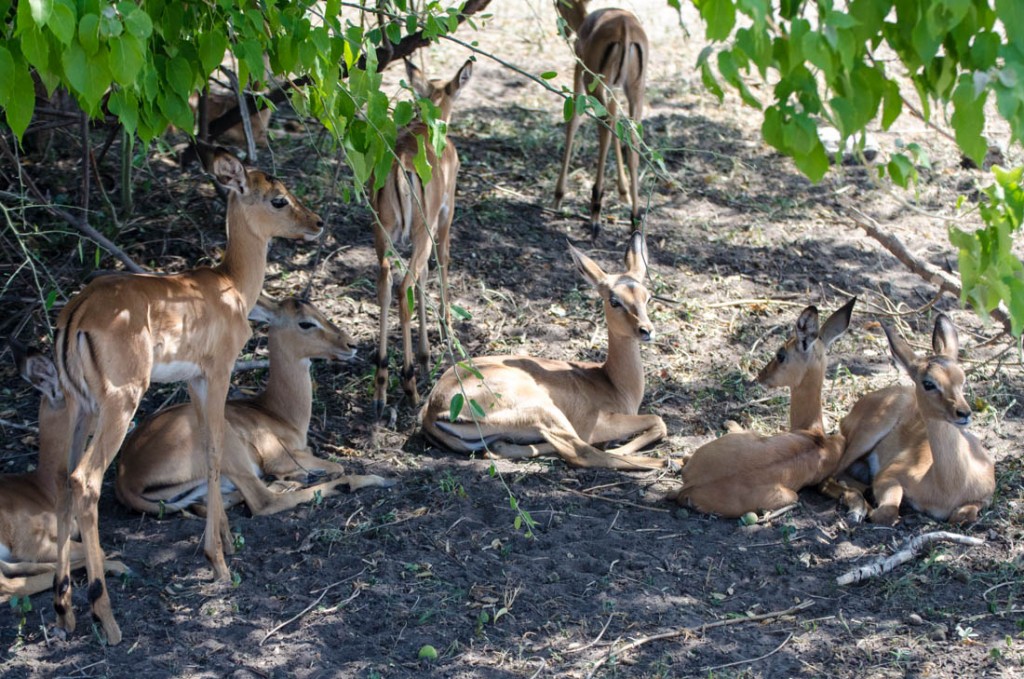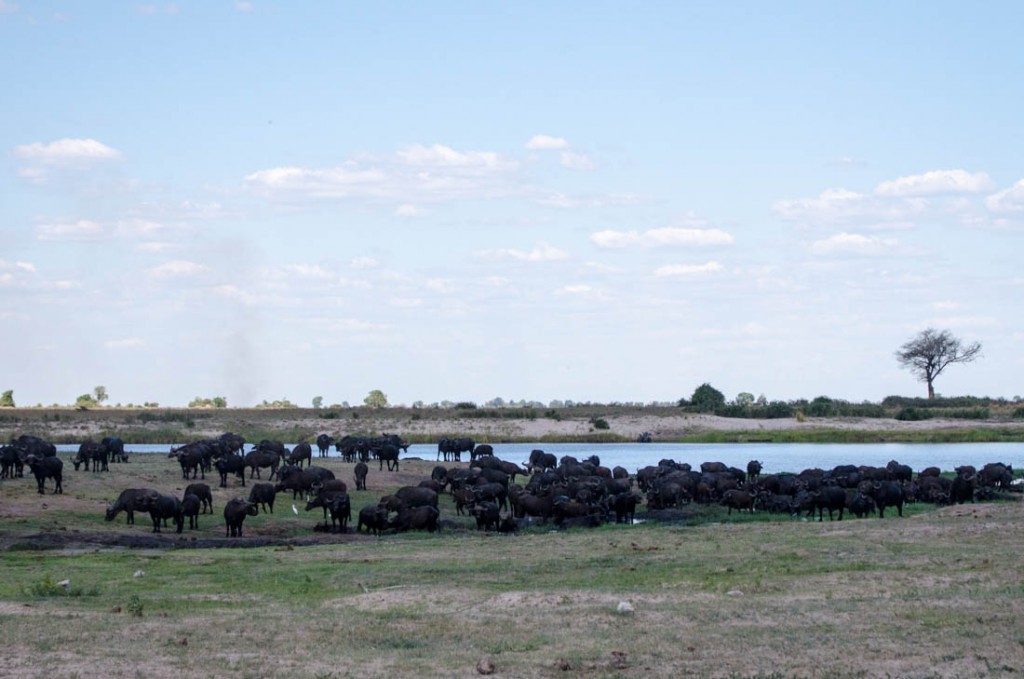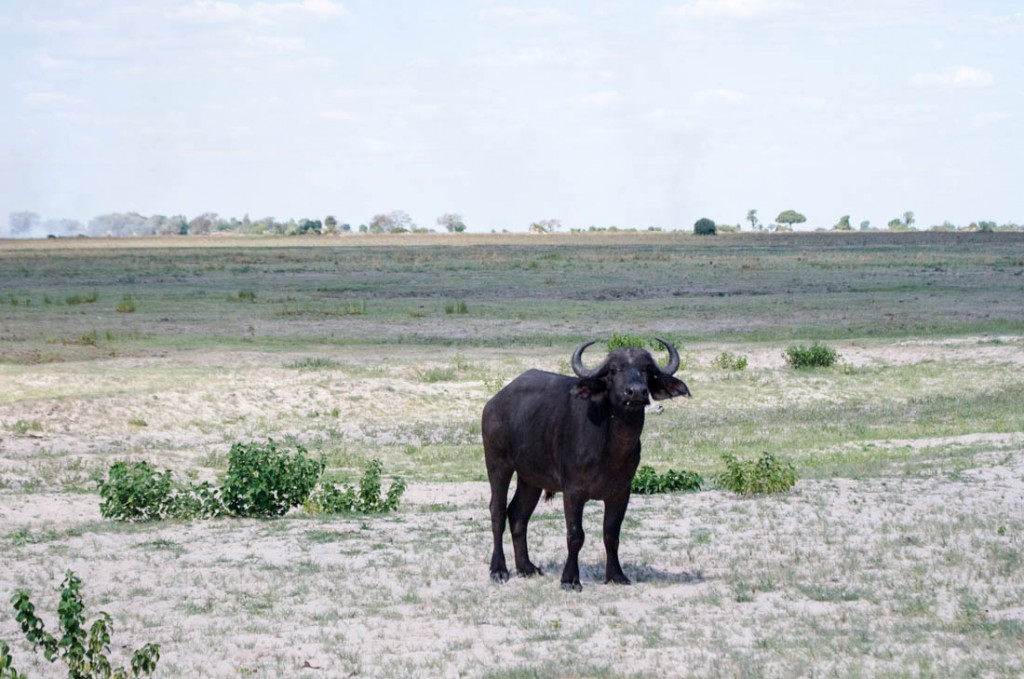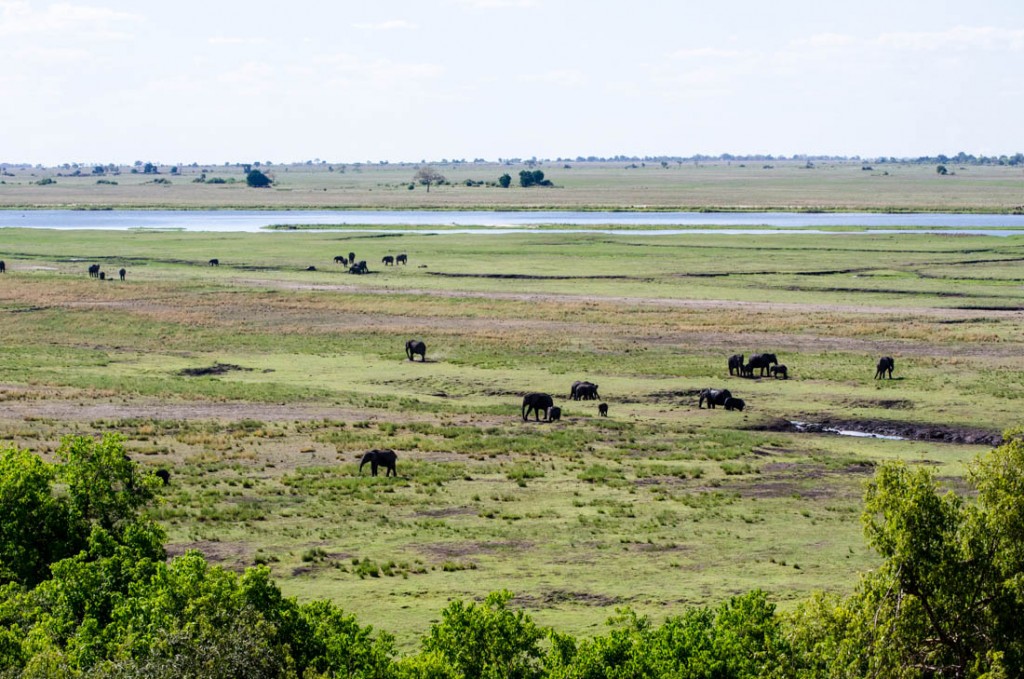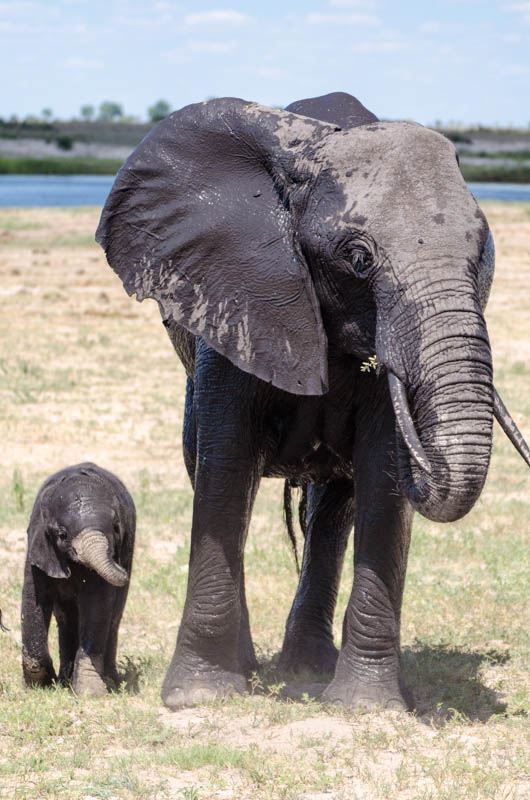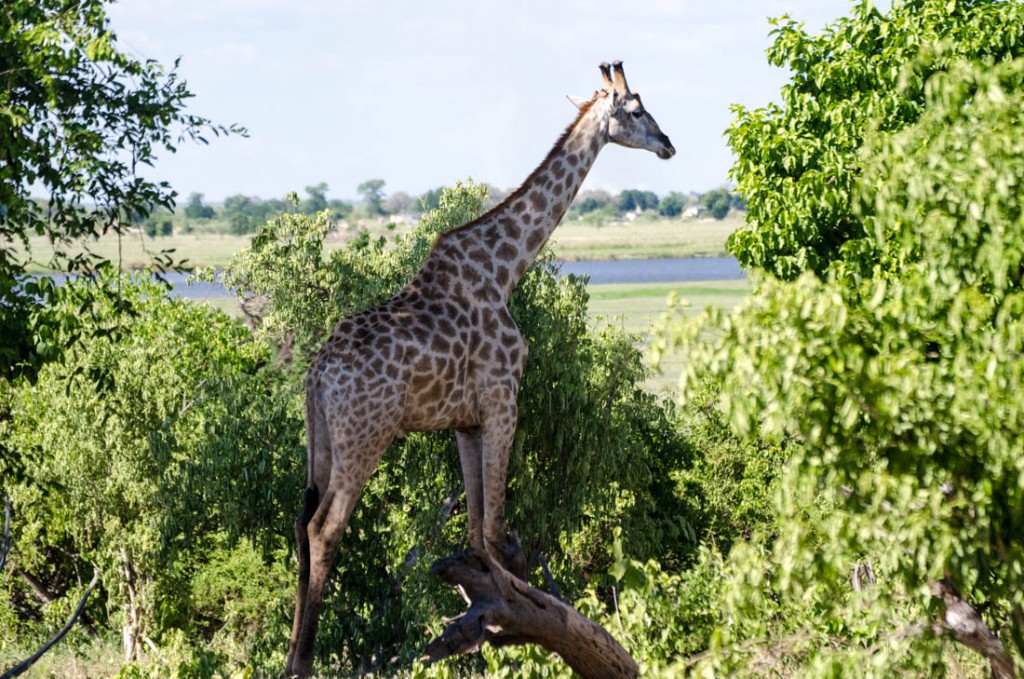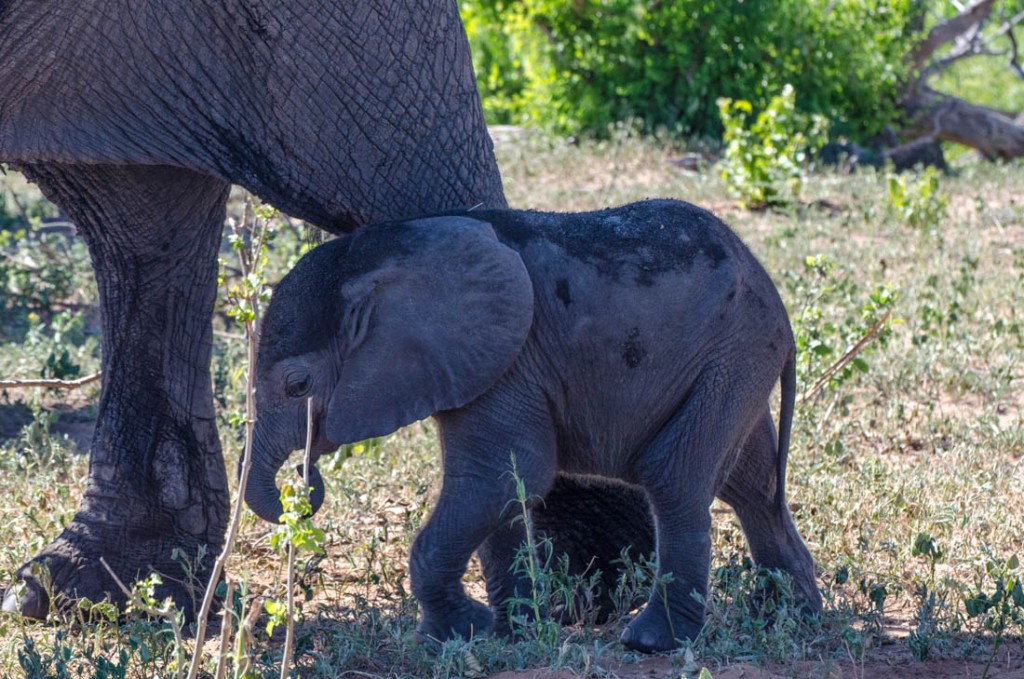 And so we capped off our day at Chobe National Park in Botswana with more baby elephants. We had seen more elephants than we could count, a herd of water buffalo, a score of hippos, throngs of antelope, a pair of crocodiles, a little family of warthogs, and one giraffe. But, sadly, no cats. The guides had spotted lions earlier in the day, and we even came across a paw print, but the pride had vanished by mid-afternoon as the sun and thermostat rose. Despite not seeing any cats, I was over the moon thanks to the day's wealth of baby elephants. And besides, we're heading back to South Africa next for a two-day safari in Kruger National Park. I have a feeling our cat luck will improve. Stay tuned!