Happy Thanksgiving, dear readers! It's a little late, but I've been busy with a quick, action-packed visit stateside to spend Thanksgiving with my family and celebrate my mom and aunt's birthday (they're twins, in case you can't tell from the picture above). Thanksgiving is a really big affair for my family, and the only one I've ever missed in my 29 years was the fall I studied abroad in Rome (when my classmates and I had guinea fowl in lieu of turkey).
Chris has always wanted to show his mom Europe, so we decided she would fly one way across the Atlantic while I prepared to fly the other way. They decided on Switzerland and Italy for her two-week trip, and Chris and I flew to Zurich from Amman, Jordan to meet her. Happily, Sara and I had a few hours overlap to catch up in the airport (as well as an upcoming two nights on the back end of her trip in Rome).
That also gave me a quick stop in Switzerland before I flew to Michigan. I had visited the beautiful lakeside destination of Lucerne years ago, but I had never had the chance to see Zurich, Switzerland's largest city and financial hub. Even though I was only there one night (and we only ventured out for a few hours since we were so exhausted from our all-nighter in the Amman airport the night before), I found Zurich to be incredibly picturesque… and really, really expensive. We admired Lake Zurich, strolled along Bahnhofstrasse and peered into the array of highly-refined stores offering custom tailoring and masterly-crafted watches, and wandered down some of the winding streets of the old town area of Niederdorf. Sadly, Zurich's cost of living is not very conducive to our RTW budget (a club sandwich at our hotel's restaurant went for 30 Swiss Francs… which is also $30 with the conversion), so we opted for grocery store meals and vowed to try Switzerland's famous cheese fondue on our next trip.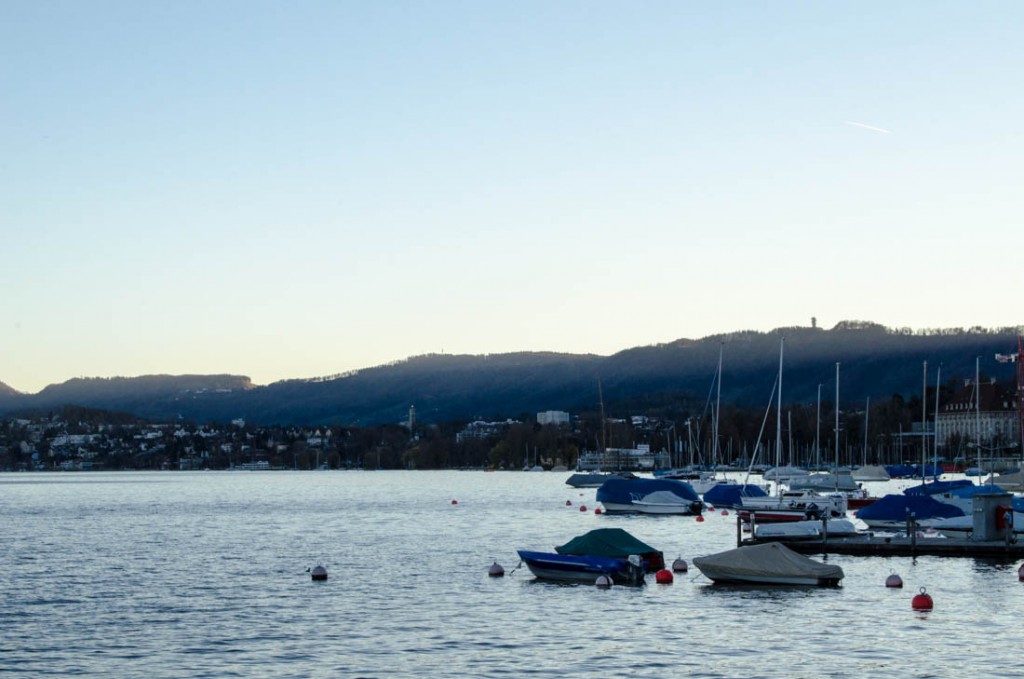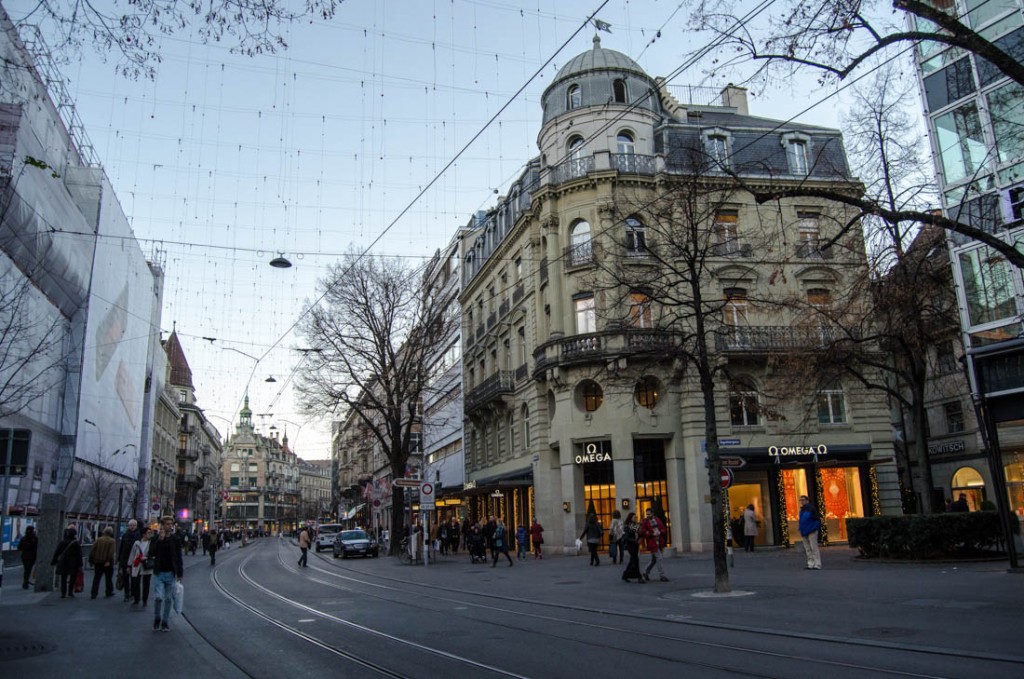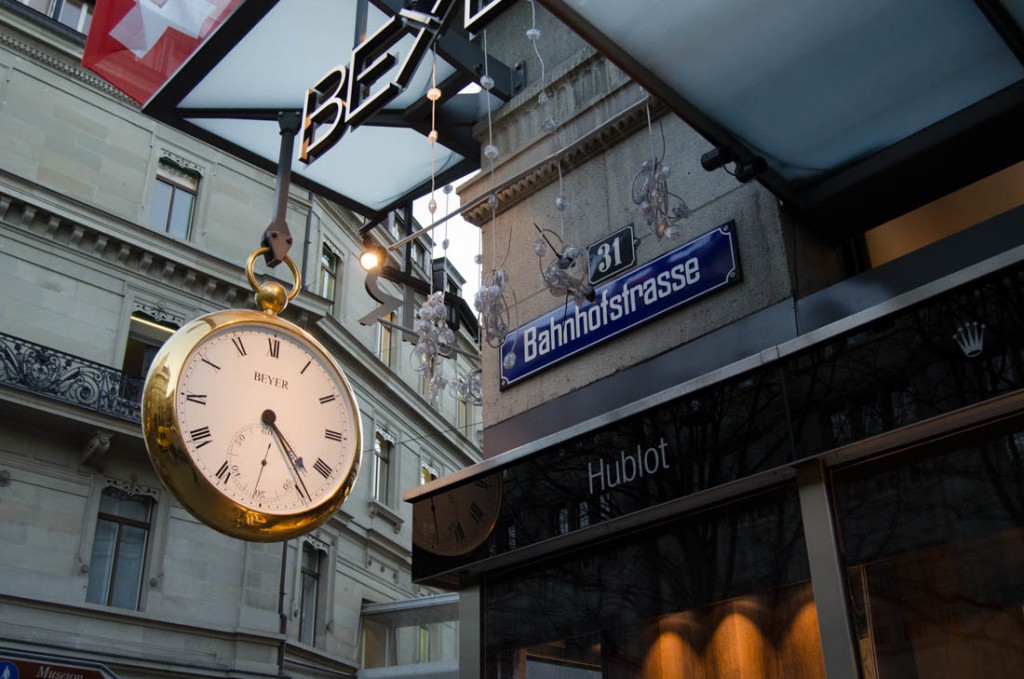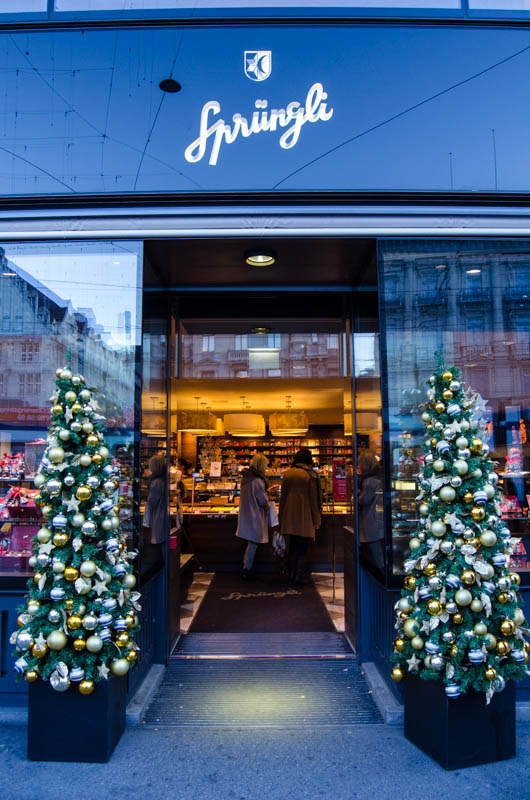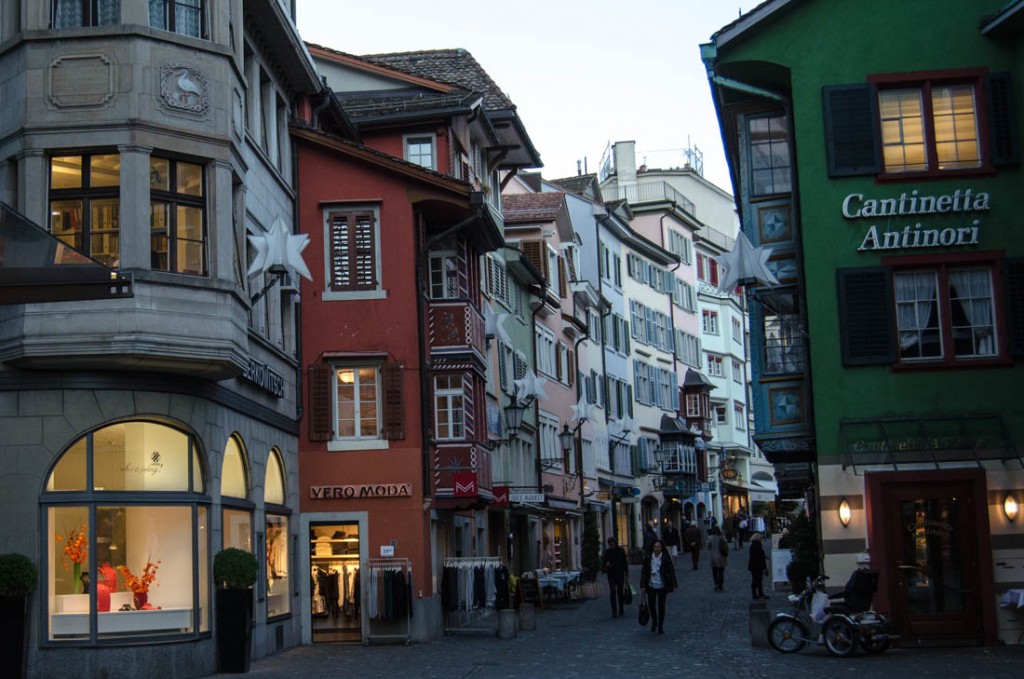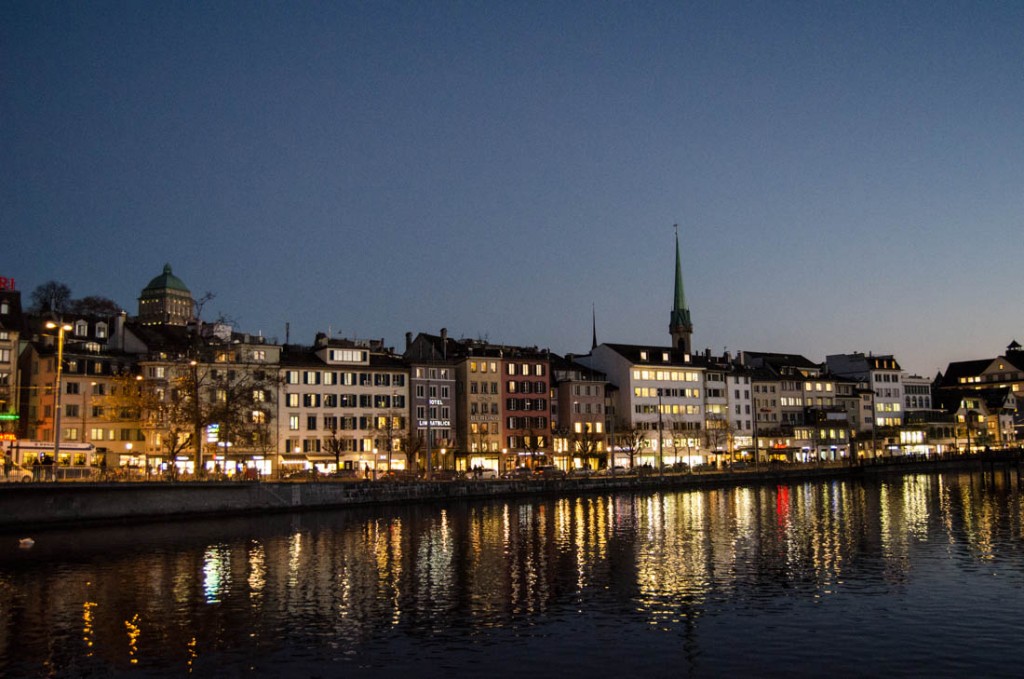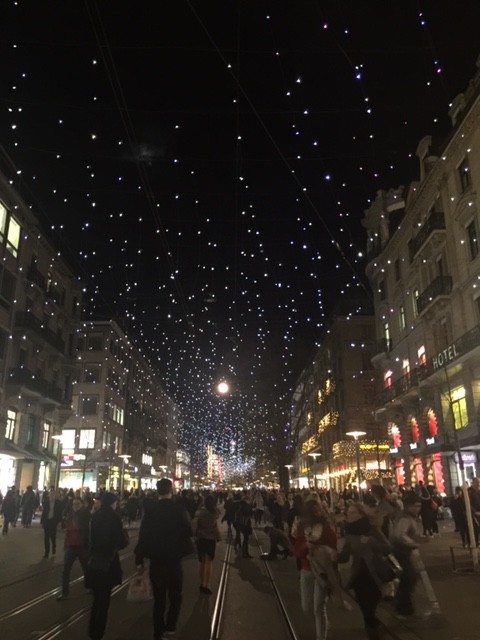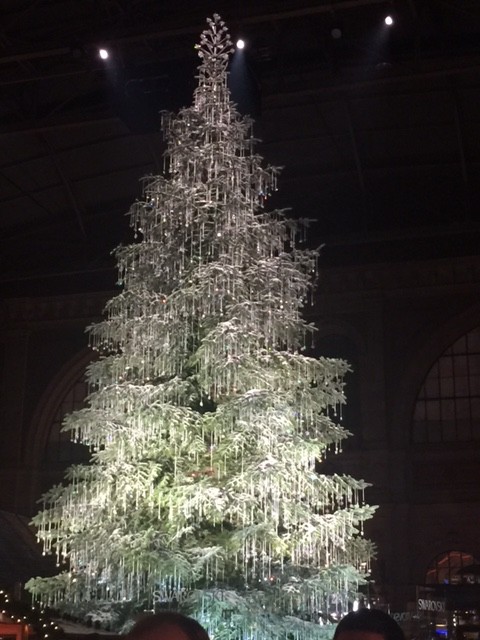 Zurich was beautiful during the short time I had there, and Chris and Sara said it got even lovelier when the Christmas festivities kicked off in the city the next day (photo credit for the last two to them). Similarly, my time home with my family was equally beautiful. I had a wonderful time seeing friends and family, eating turkey and stuffing, and taking a mini-break from living in hotels and apartments. It also gave me a chance to restock our travel supplies and grab our malaria medicine as we prepare to kick off what might be the most challenging portion of our trip… Africa and India. But before then, I have a few glorious days in Rome, a place I lived for four months in college and haven't been back to in nine years. Piazza, palazzos, and fountains and pizza, pasta, and gelato, here I come!