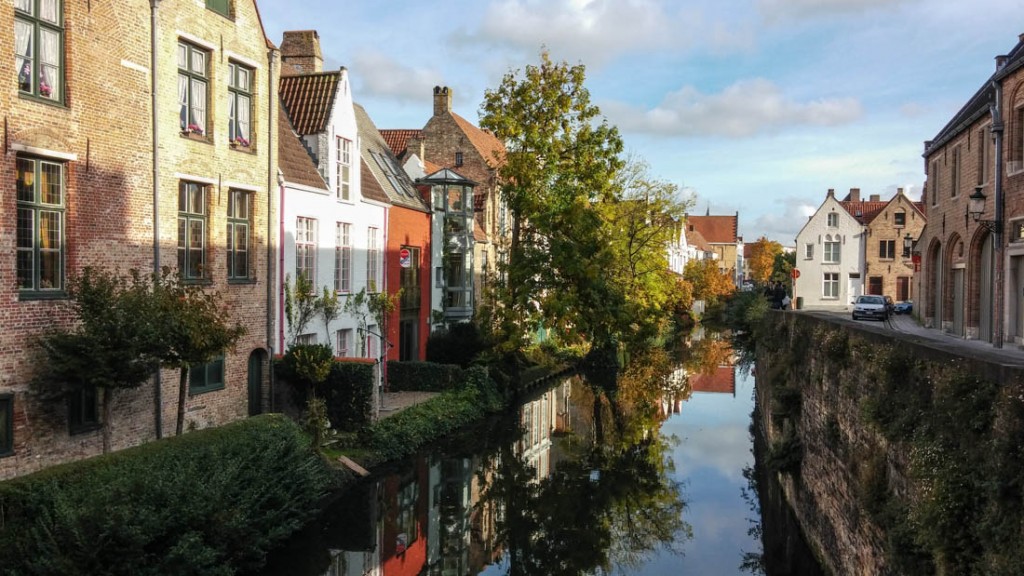 Belgium was another bonus country for us on this trip. Our wonderful friends from Chicago, Katie and Jared, were going to be coming to London in October and wanted to see us for the second part of their trip. Belgium was one of the countries that was proposed since it would allow them to avoid the hefty airline exit taxes from Heathrow and allow Chris to visit the starring city of one of his favorite movies, In Bruges (which he, of course, made me watch as soon as the plans were made and quoted frequently in the weeks leading up to our visit). In Bruges is a dark comedy, and the joke throughout the movie is how Colin Farrell's character Ray thinks the city is a… well, let's just say, not so nice place (his words are more choice). When, in actuality, it could be the prettiest place I've ever been in my life. It really is a fairytale town with cobbled streets, old stone houses, gothic squares, narrow canals, peaceful parks, charming pubs, and elegant chocolatiers.
We stayed in an old, historic house through Airbnb and spent a full day wandering the streets of Bruges, constantly saying to ourselves, "Stop it, Bruges! You are too much!" We couldn't comprehend how the city could continue to get more charming and picturesque around every bend. We climbed up the bell tower (the site of the infamous last scene of In Bruges) to get a bird's eye view of the little city. We visited the Basilica of the Holy Blood, which houses a vial brought to Bruges during the 12th century Crusades that allegedly holds a cloth with the blood of Jesus Christ (also featured in In Bruges).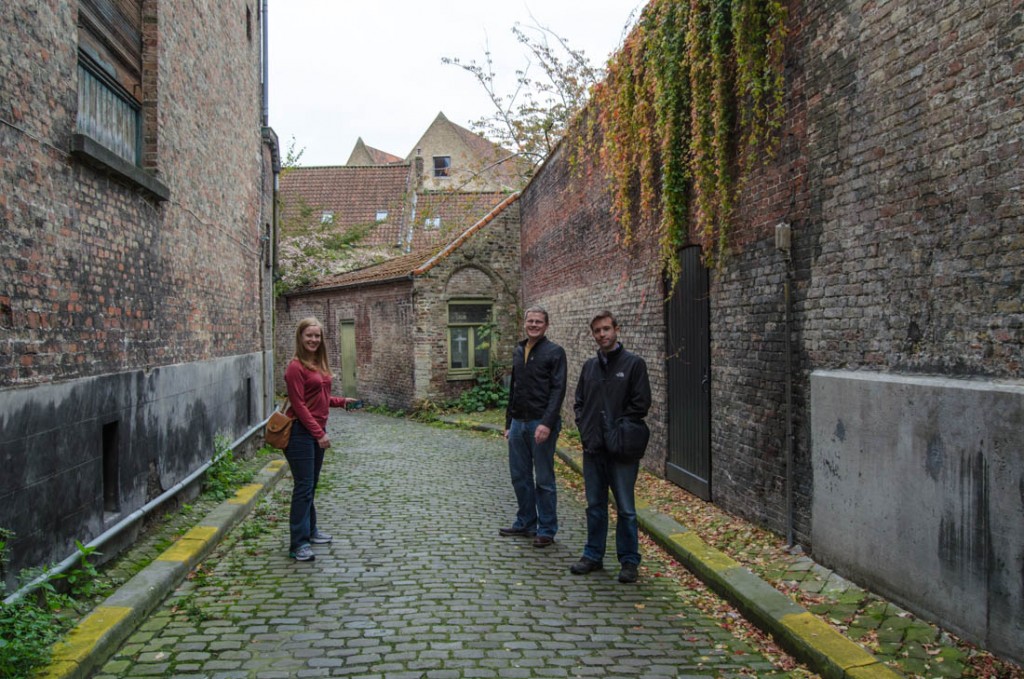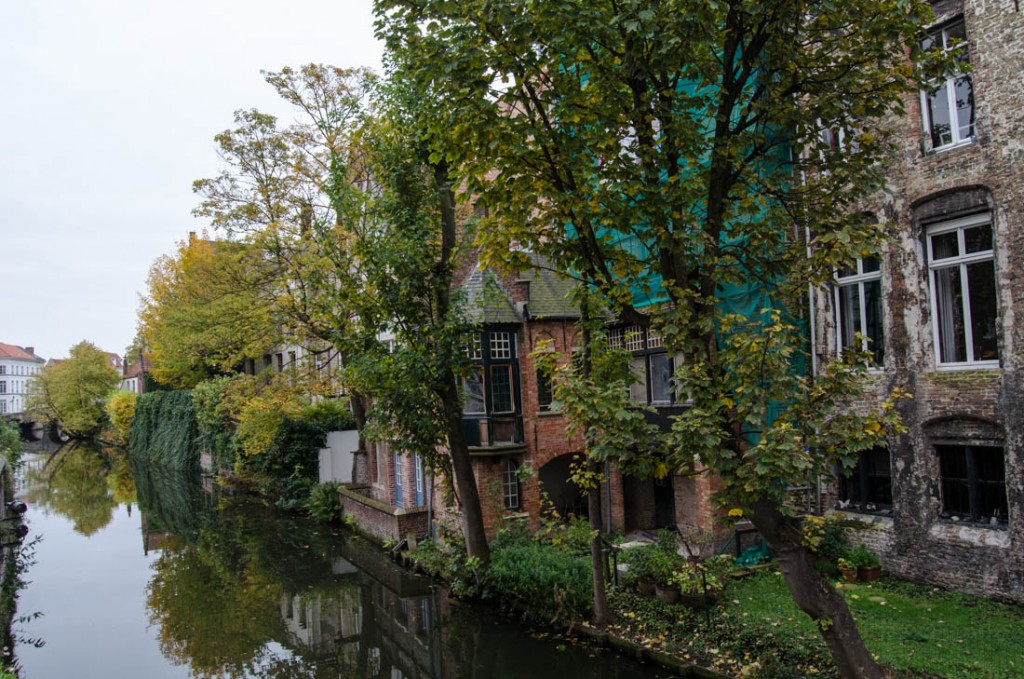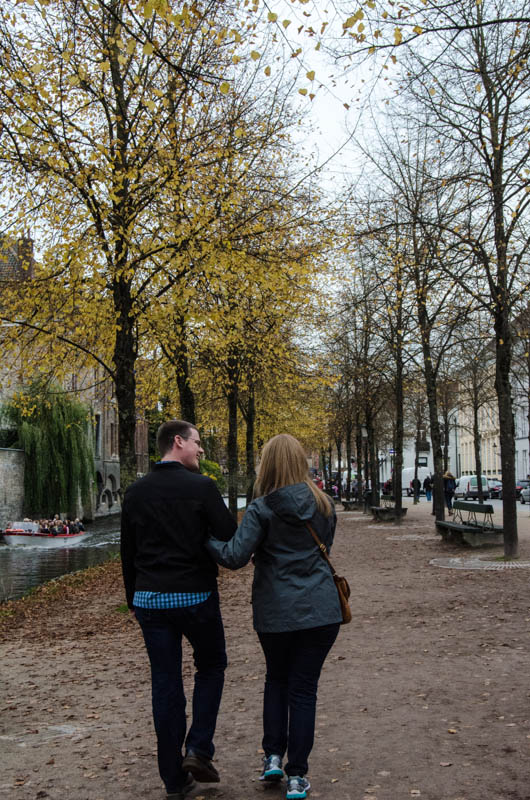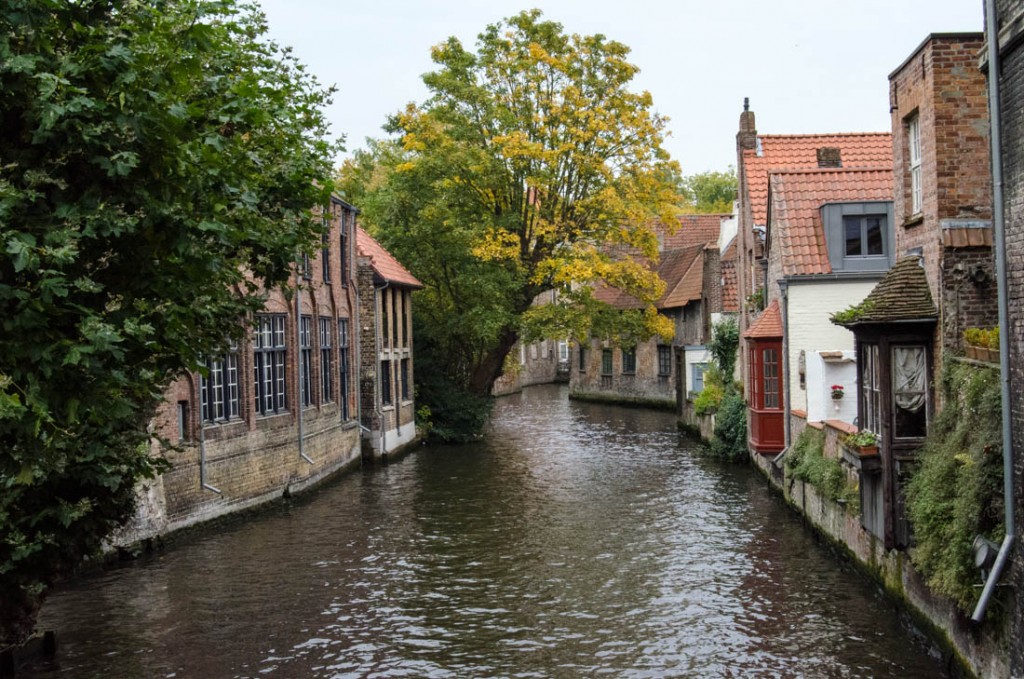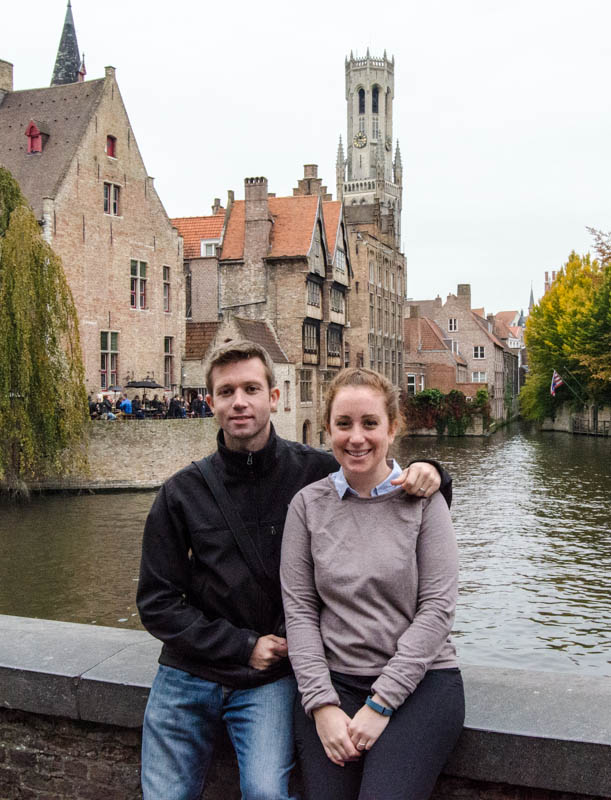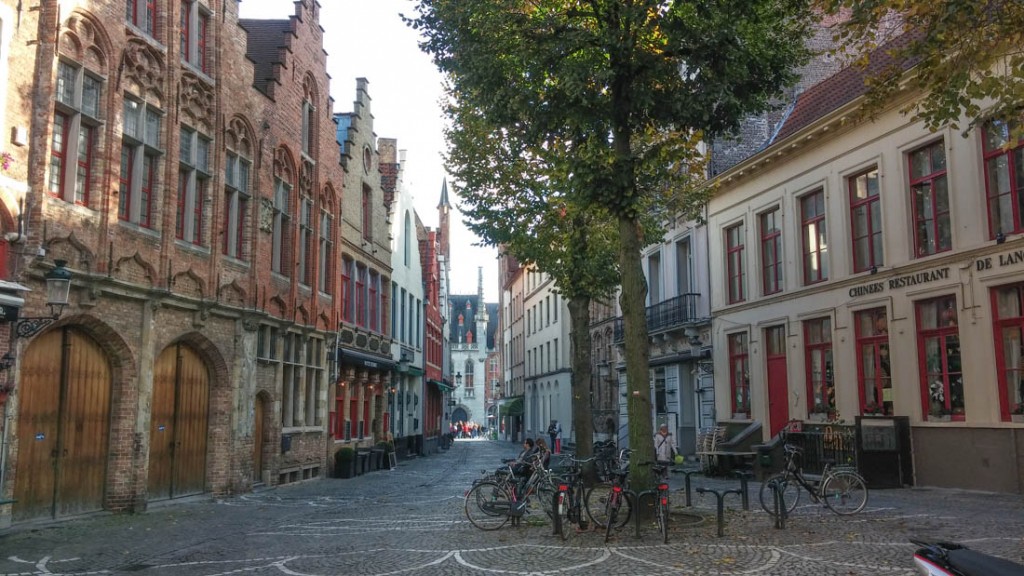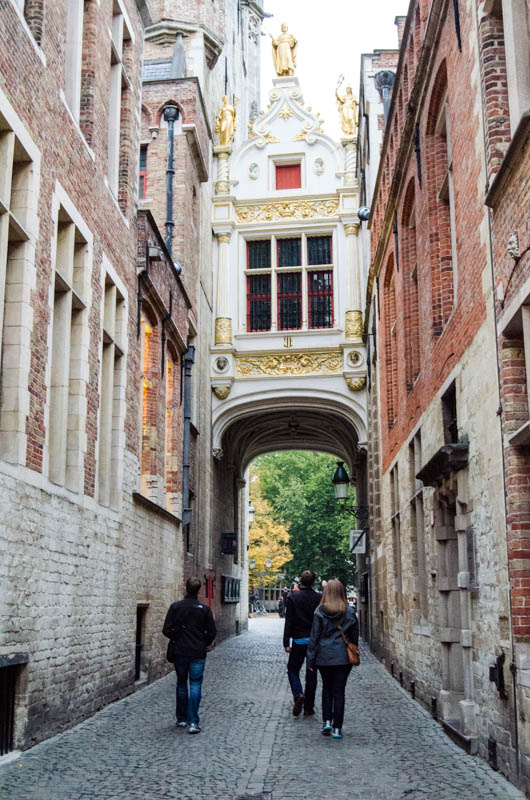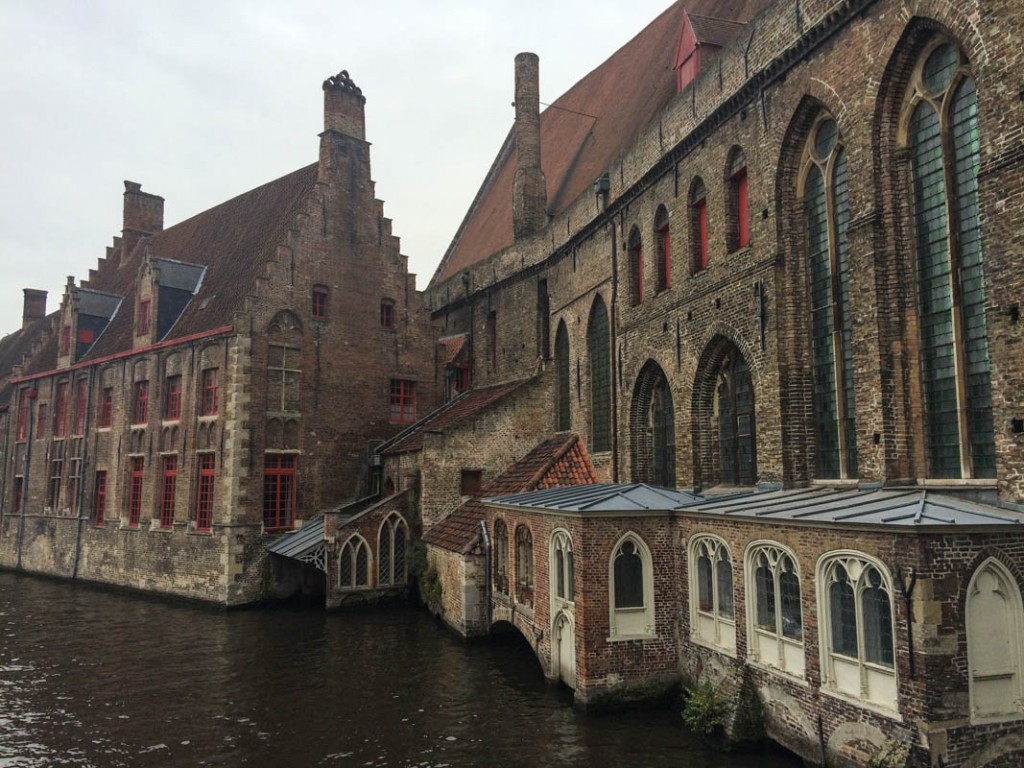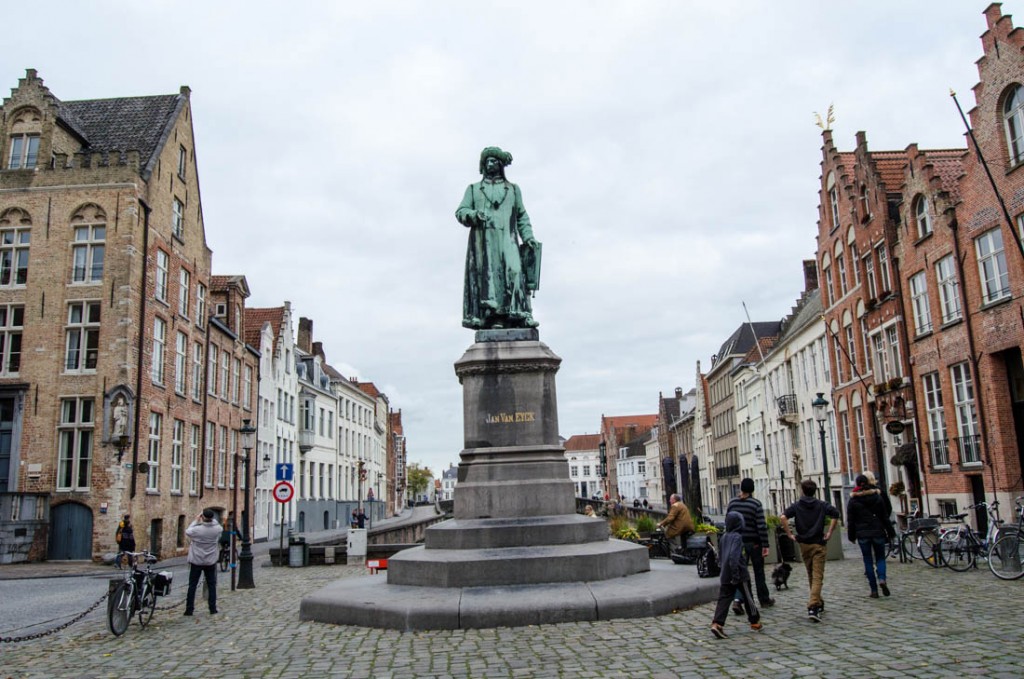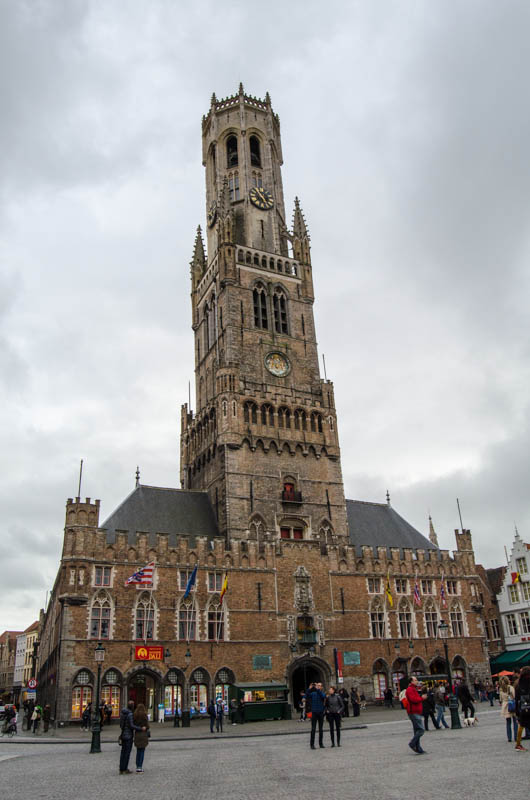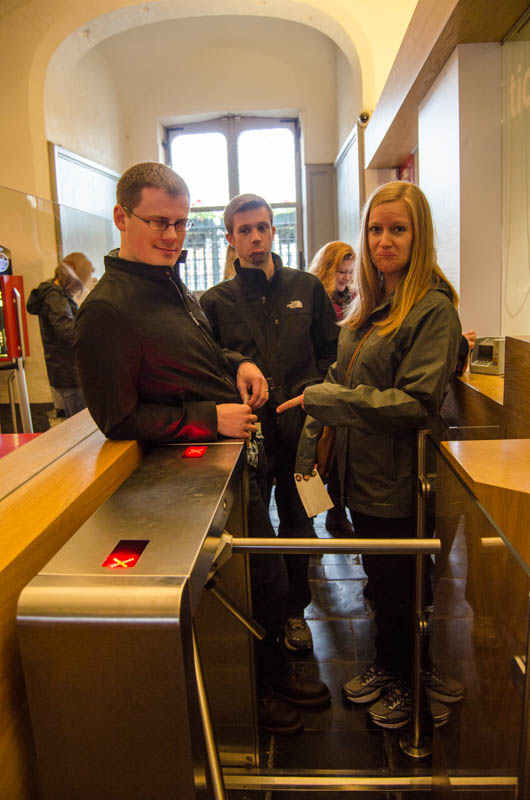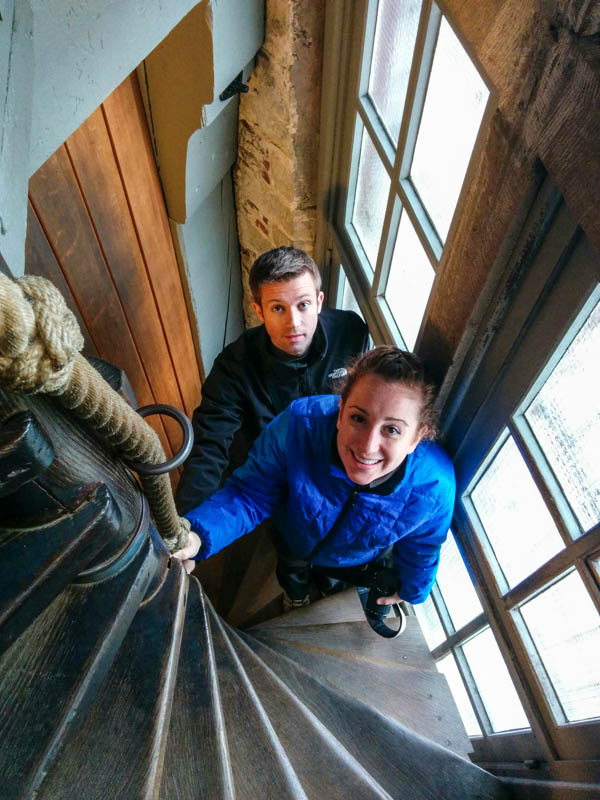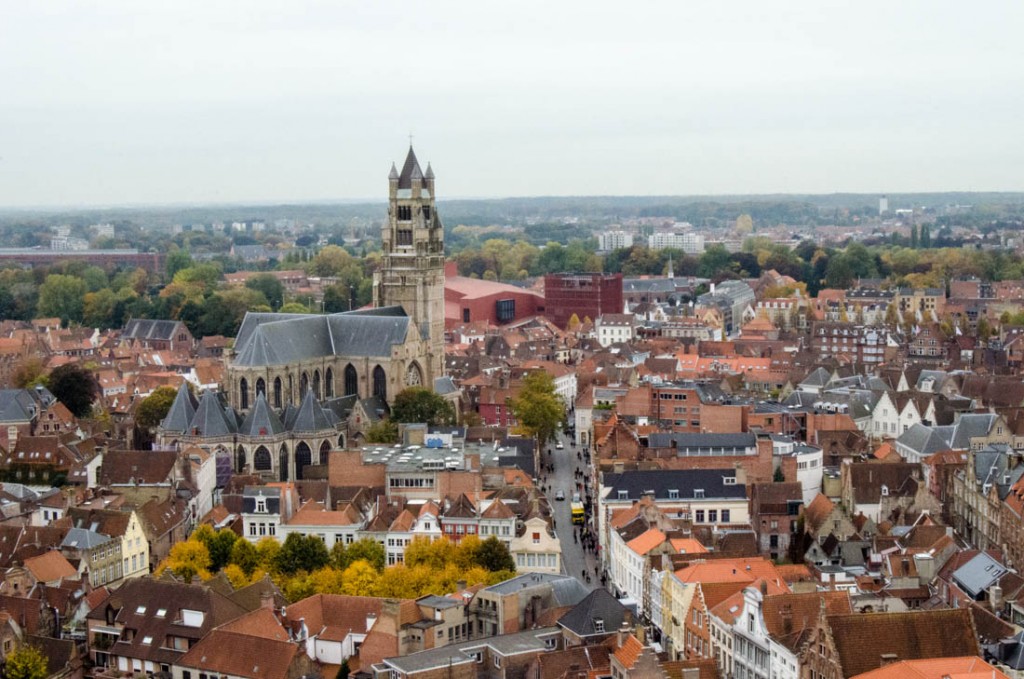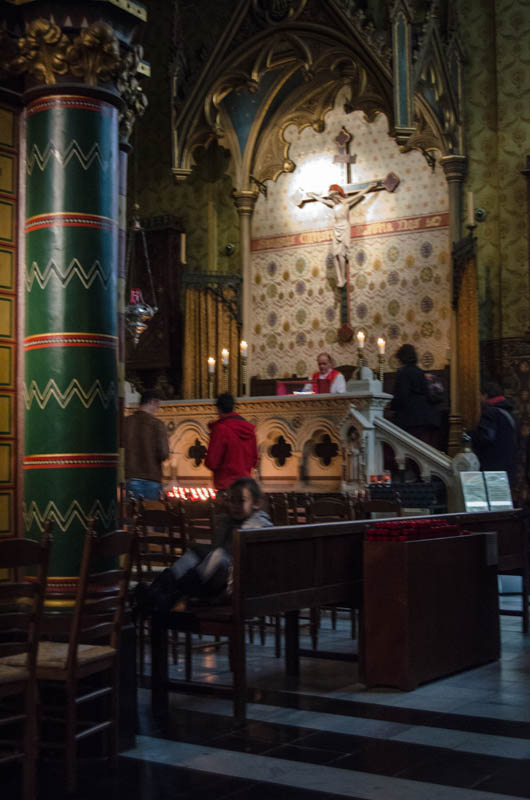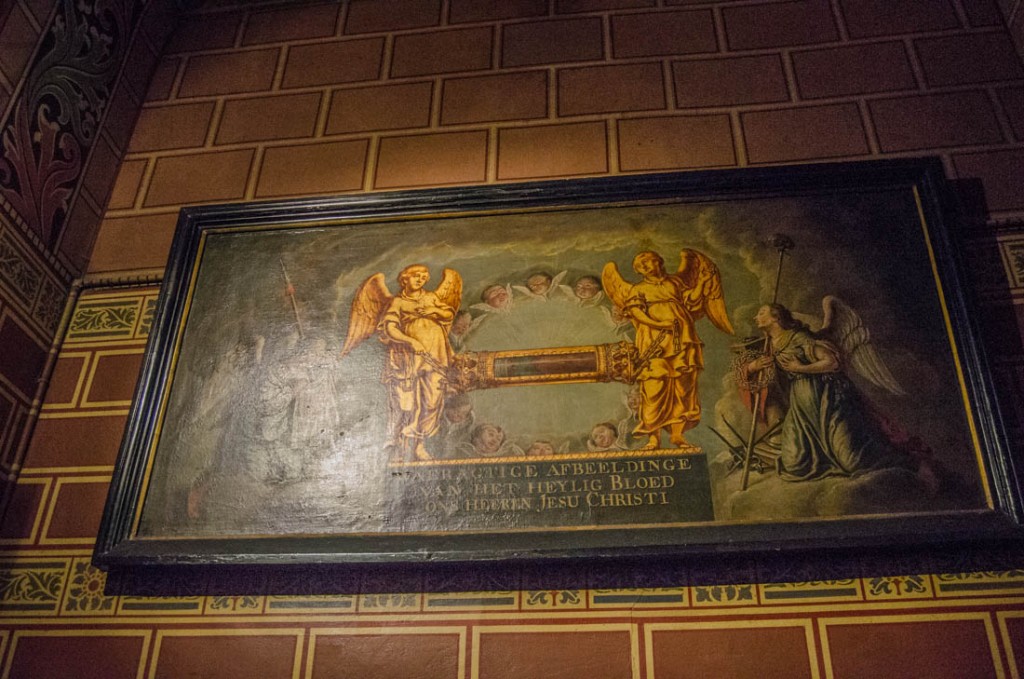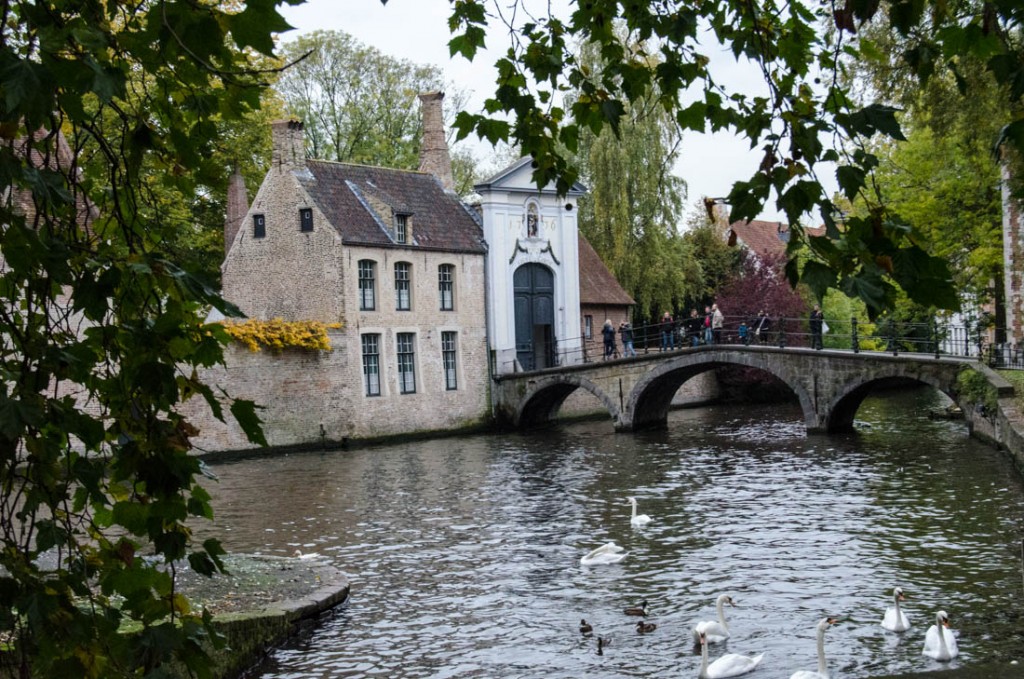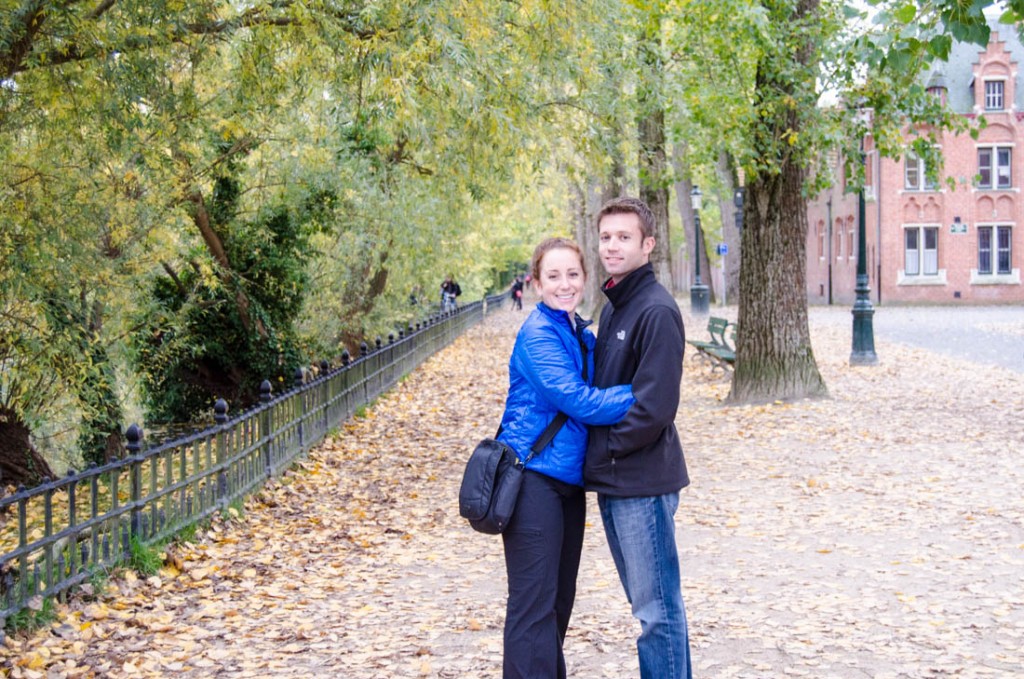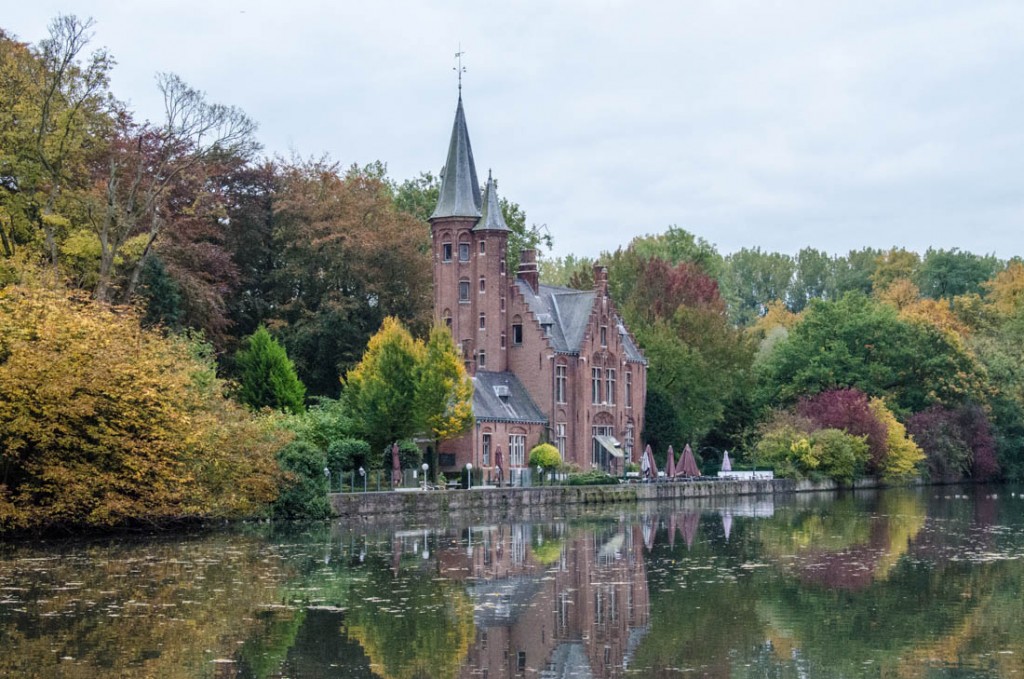 Belgium beer is internationally known and Bruges has some absolutely delightful pubs. The places we went to all had hundreds of beers on the menu, and flipping through their tome-like beer menus always left us in awe. We did our best to do this world-class beer justice, but ended up only working our way through only a fraction of the 1,600 beers available here. [Interestingly though, I saw a brewery that posted this sign to boast about their high-ranking beer. Check out who the top rankers are though…Go, Midwest U.S.A.!] We also had a chance to do a tour of the only brewery still left in the center of Bruges, De Halve Maan (The Half Moon). We learned a lot about the beer-making process and what makes Belgian beer so special.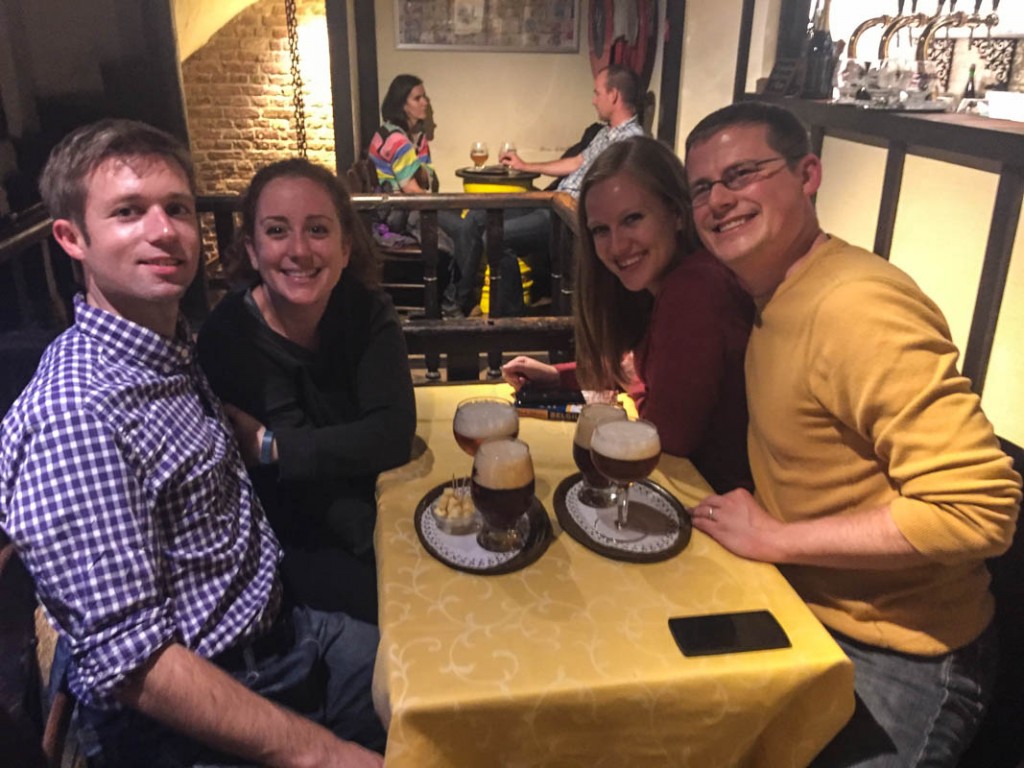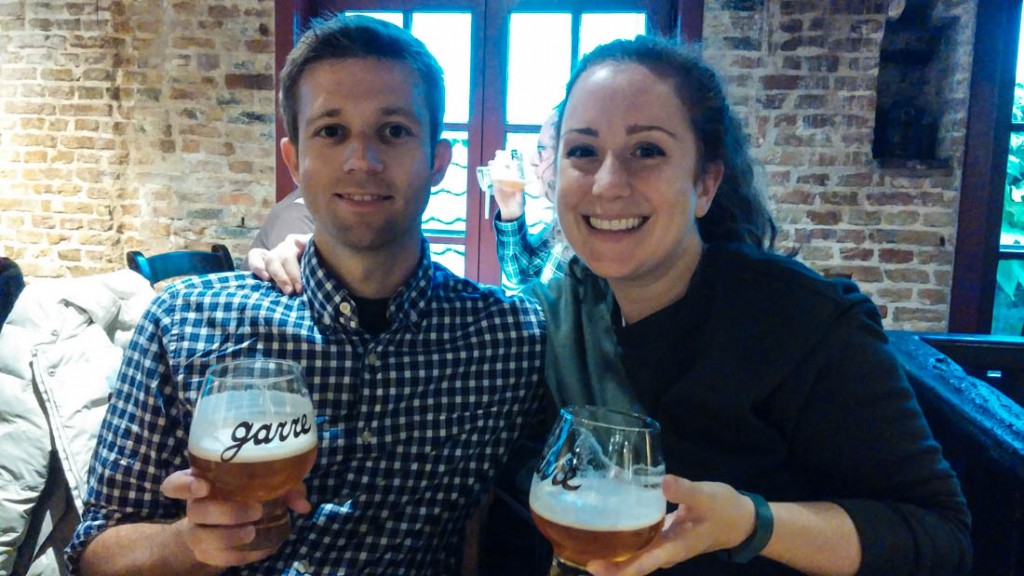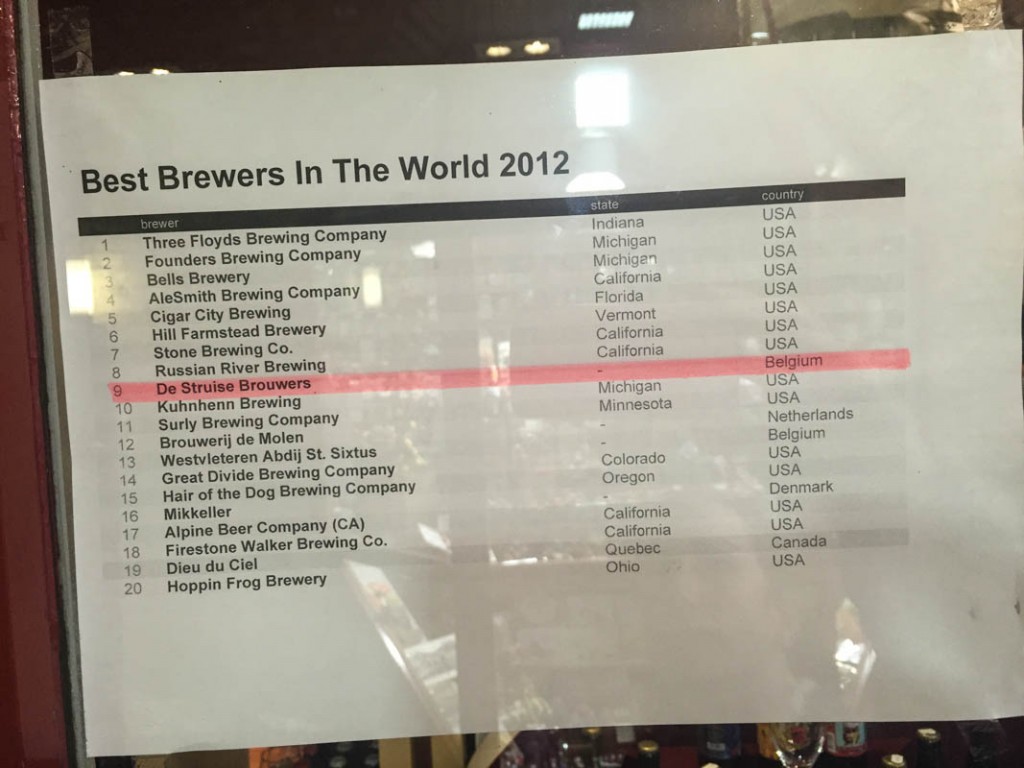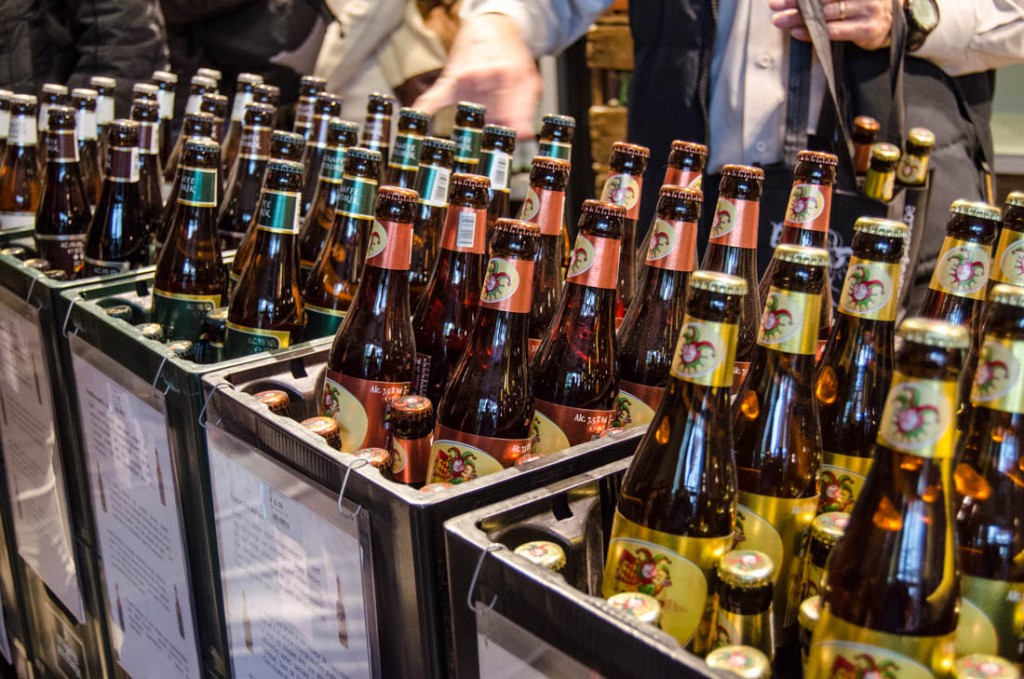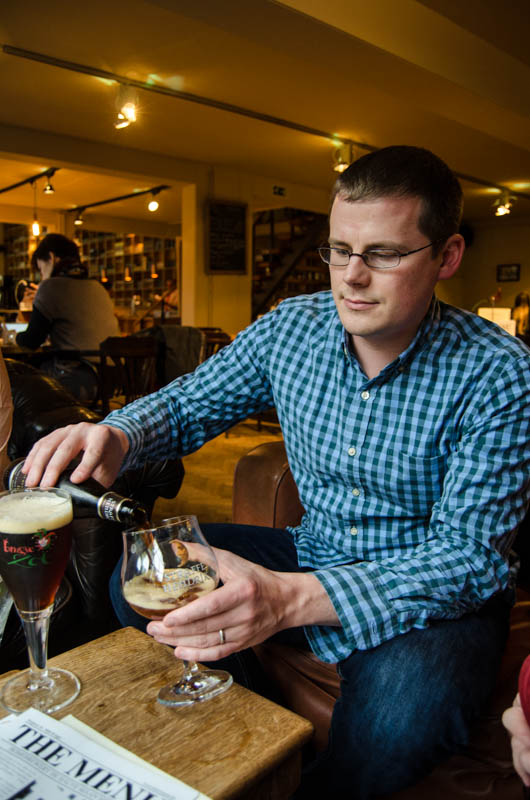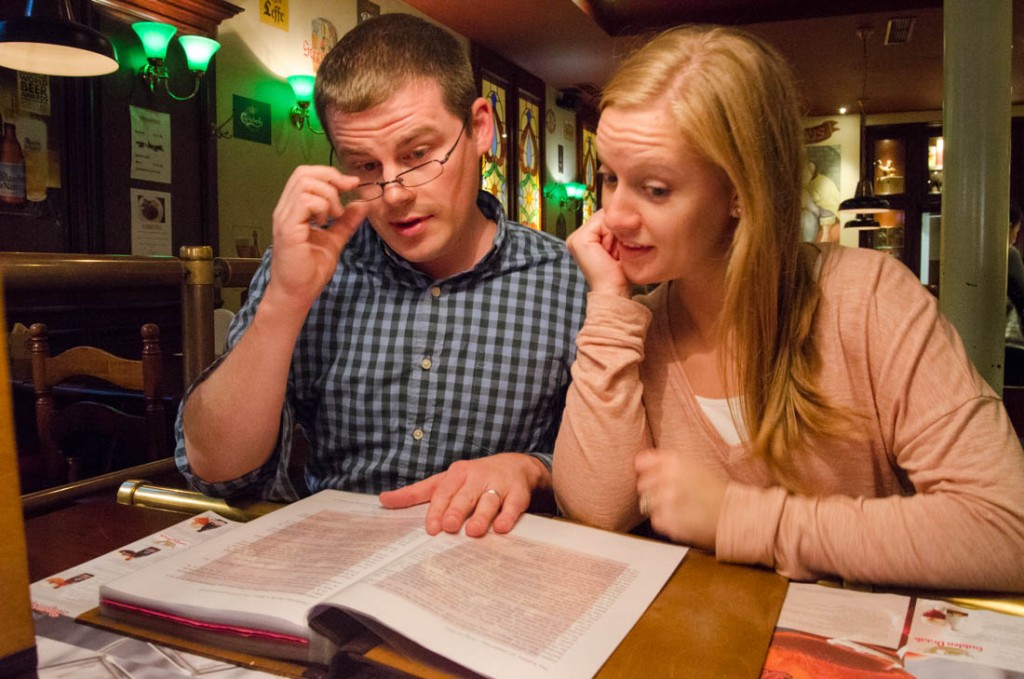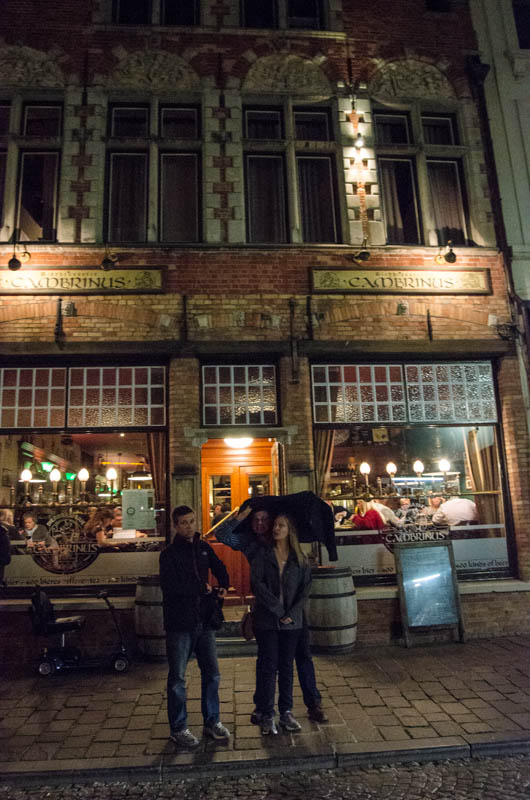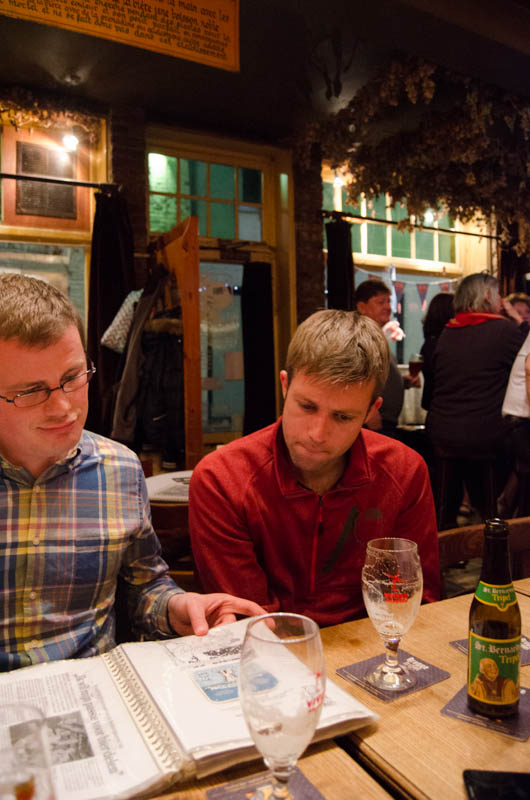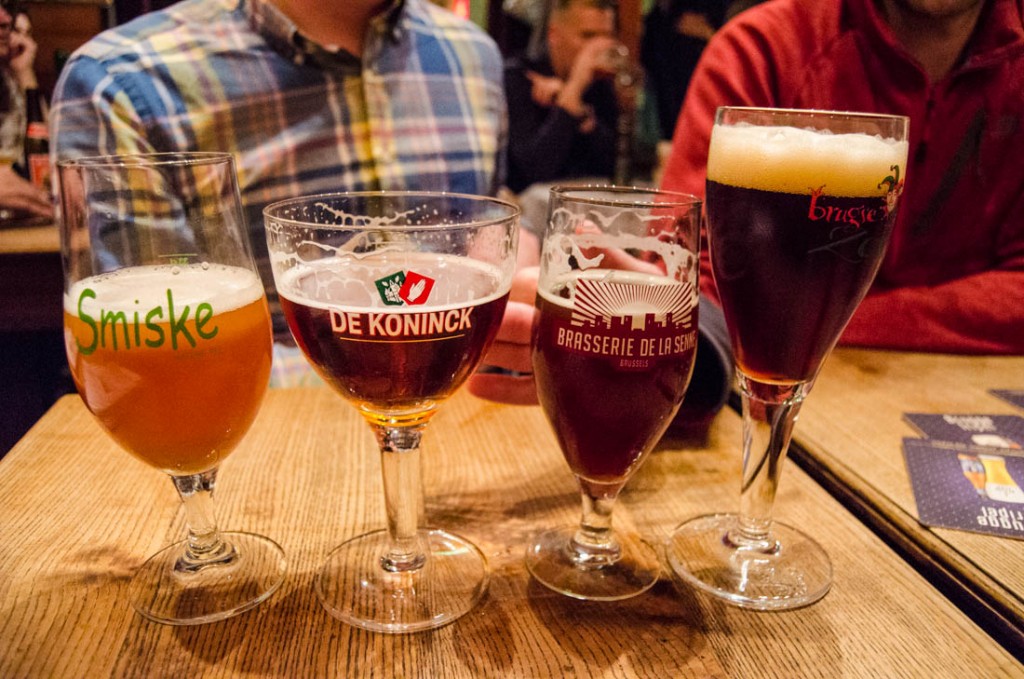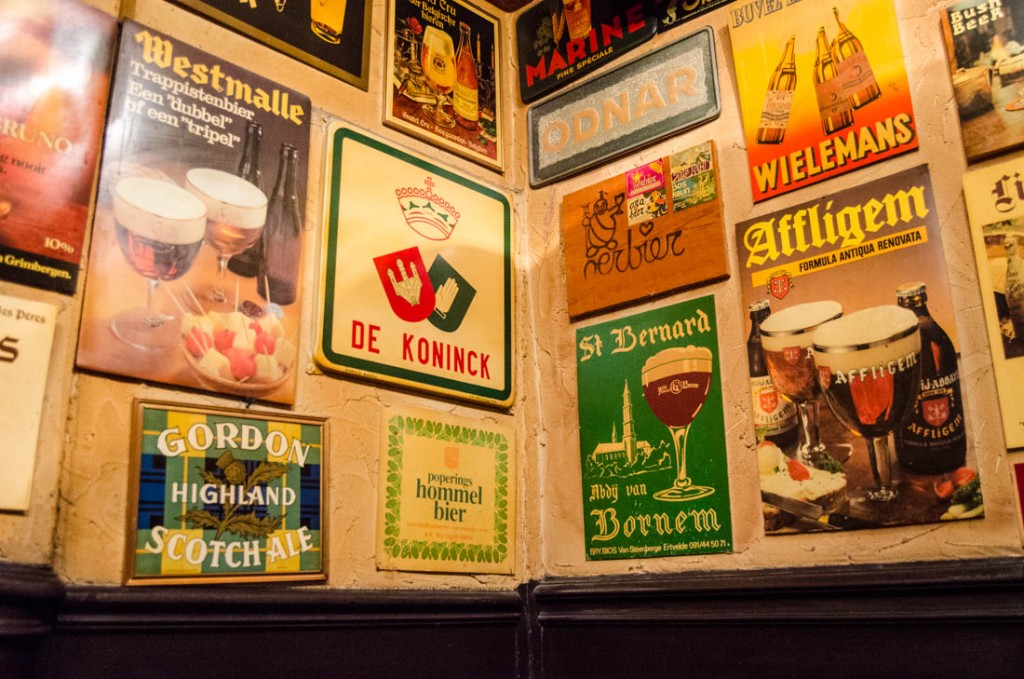 To soak up all that beer, we also sampled some other famous Belgian fare. Although fries were originally French, the Belgians perfected them and made them famous. Then there is the Belgian waffle that fills the air with the most delicious smells around every stand. And the outstanding mussels that are usually two to three times the size of those I've seen in the U.S. Finally, there is the chocolate. Belgian chocolate is internationally renowned for its quality and inventiveness. We perused the upscale shops (most of which offer free samples) and tried innovative varieties like milk chocolate with lemongrass and ganache with vodka, passion fruit, and lime. We also bought fantastic bars on the cheap at the grocery store.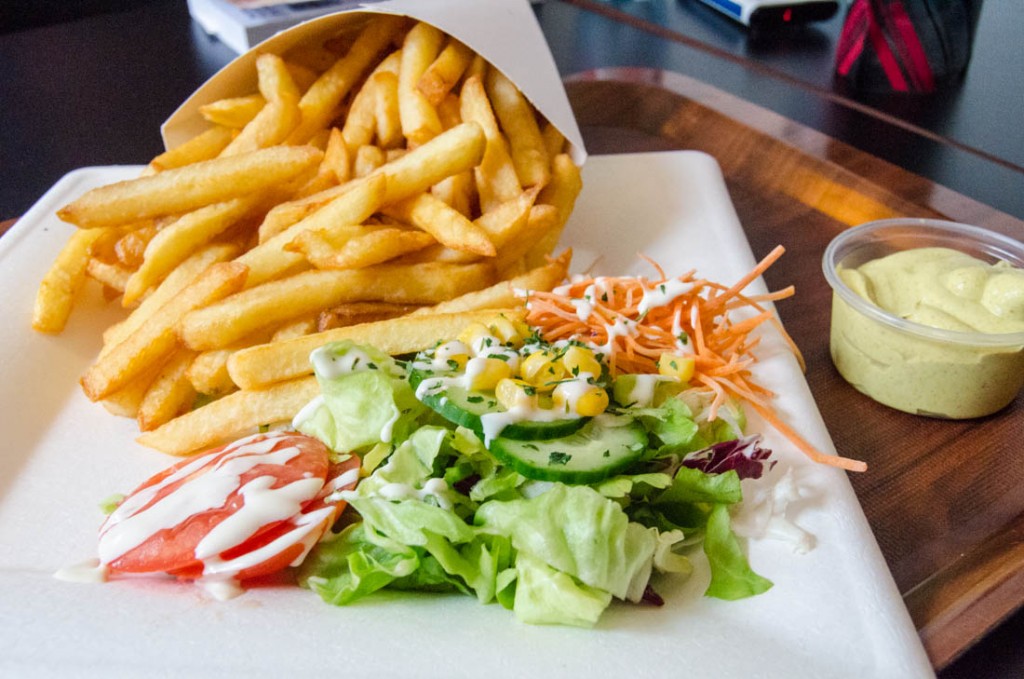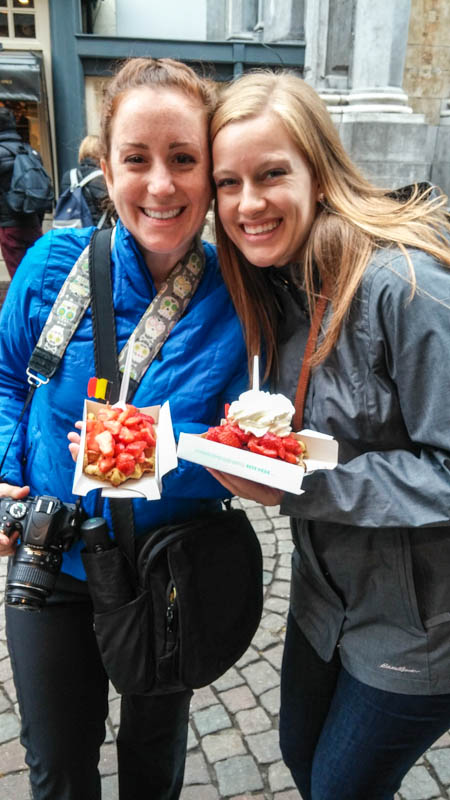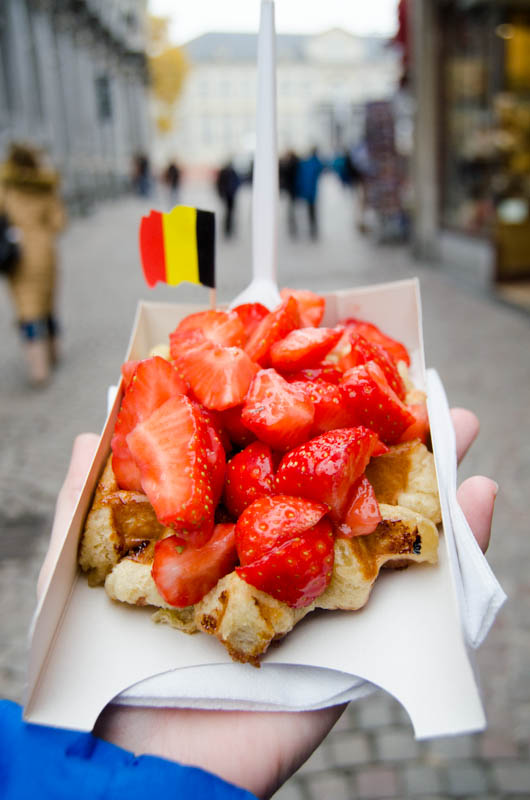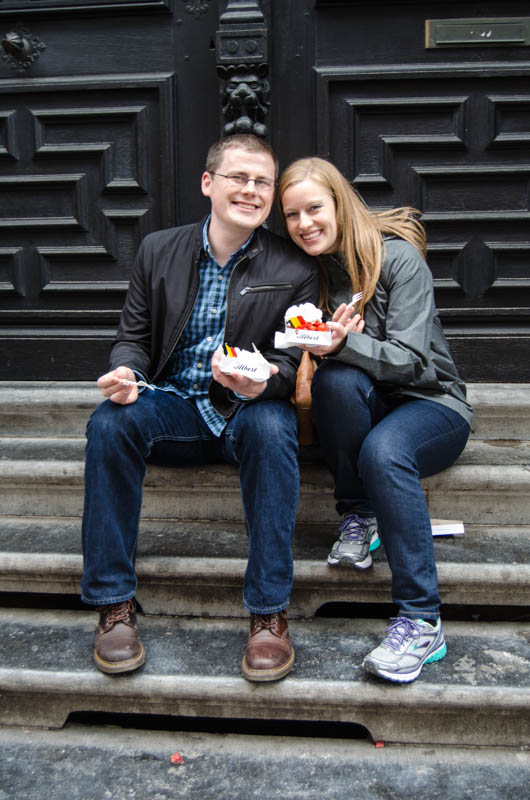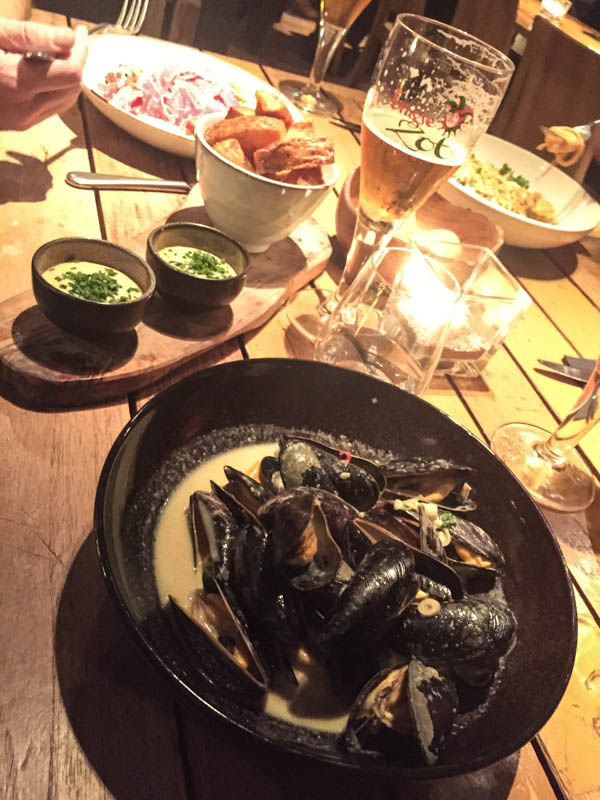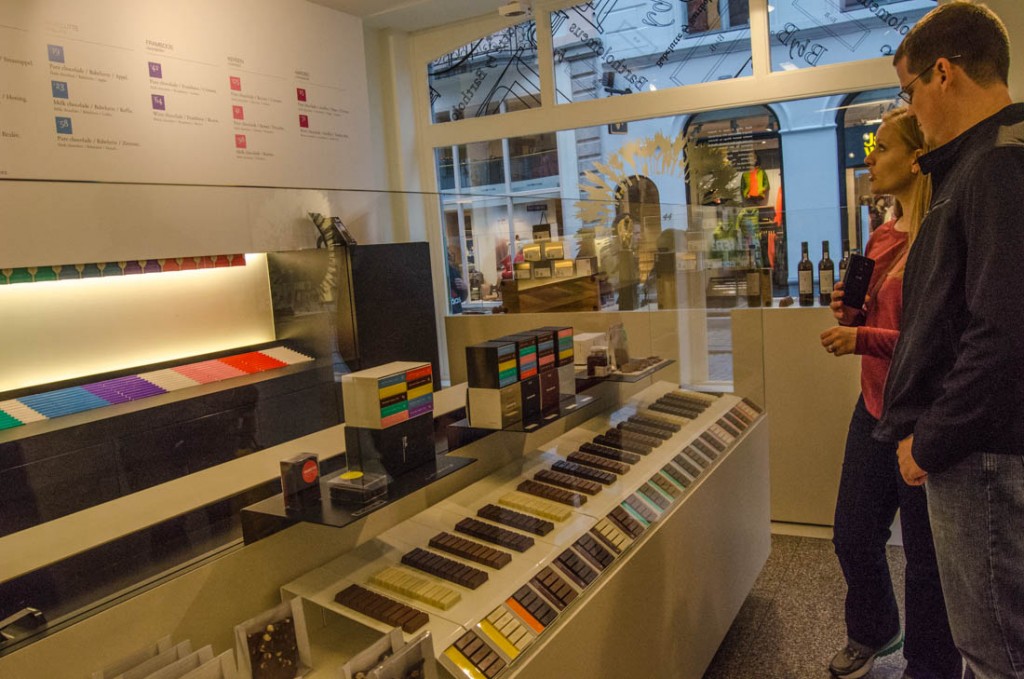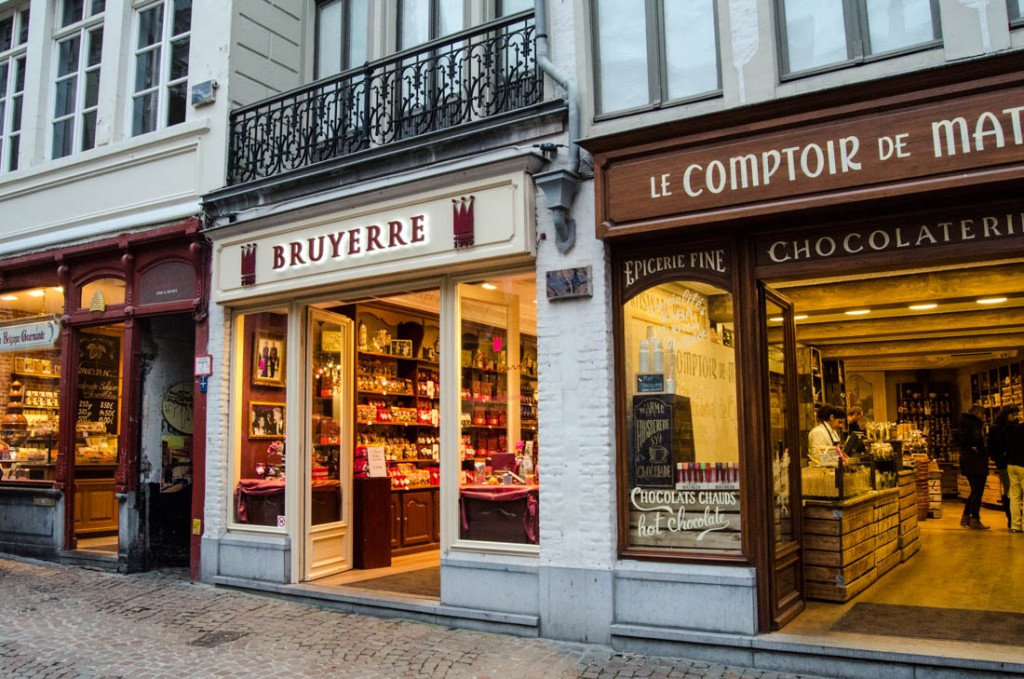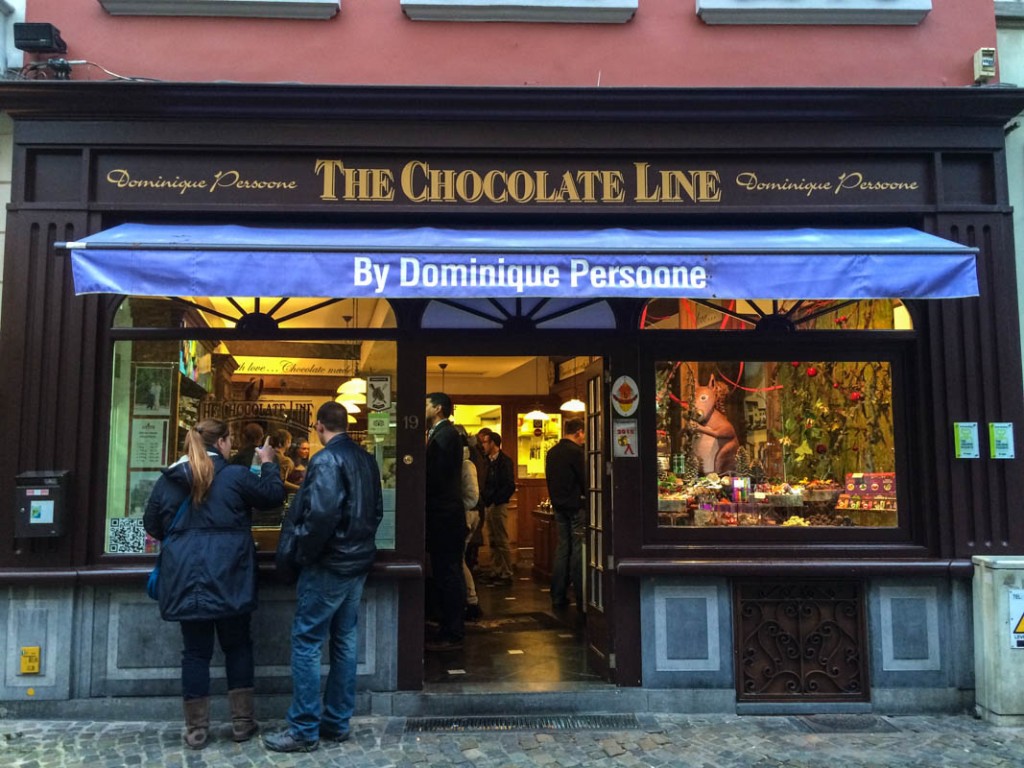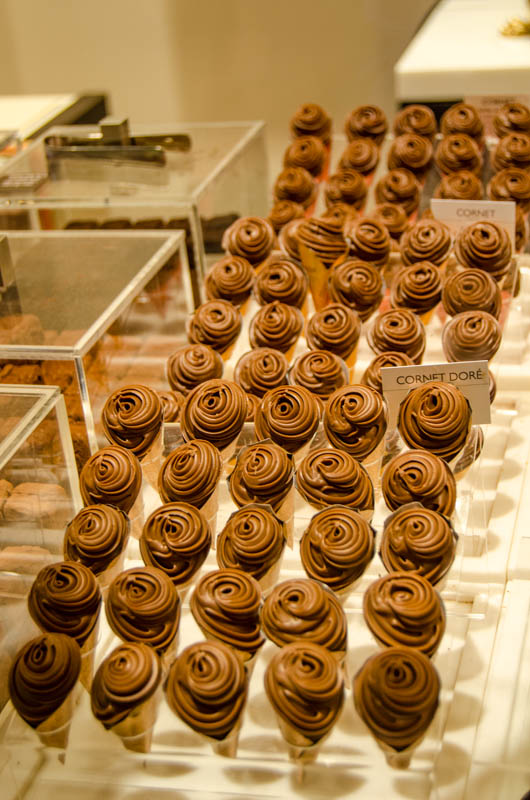 With all that beer drinking and frites eating, we decided to go for a long bike ride on our second full day in Bruges. The border with the Netherlands is about 15km away from Bruges, so we rented bikes and pedaled through some of the most gorgeous countryside I've ever seen. Trees with fall leaves lined either side of the canal that we followed, and cows, horses, and sheep grazed in green, mossy grass. Adorable cottages and colorful windmills periodically dotted the landscape. Sadly, we were too busy riding to snap pictures, but I don't think they would have done this bike ride justice anyways. Our destination of Sluis, Netherlands is a touristy little town chock full of restaurants selling mussels, which are famous in Belgium for their preparation but actually are sourced in this area of the Netherlands. We shunned the restaurants on the main drag with their 20+ euro mussels and opted for the cafeteria in the upstairs of the fish market. For under 10 euros we got more mussels and frites than we could eat and ate among locals rather than tourists.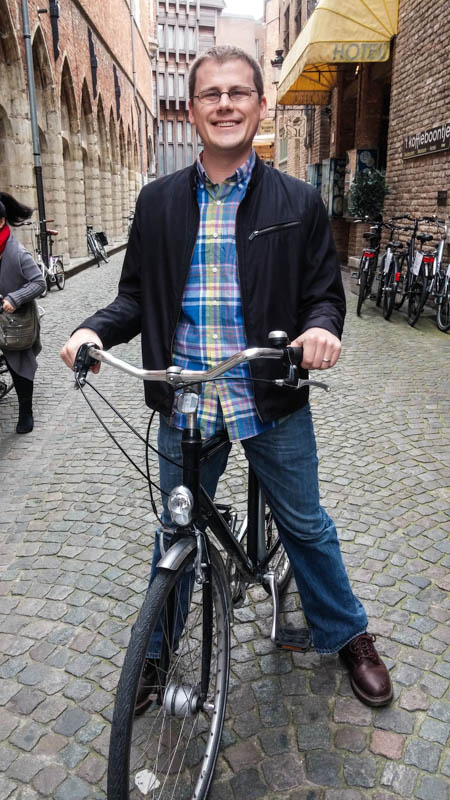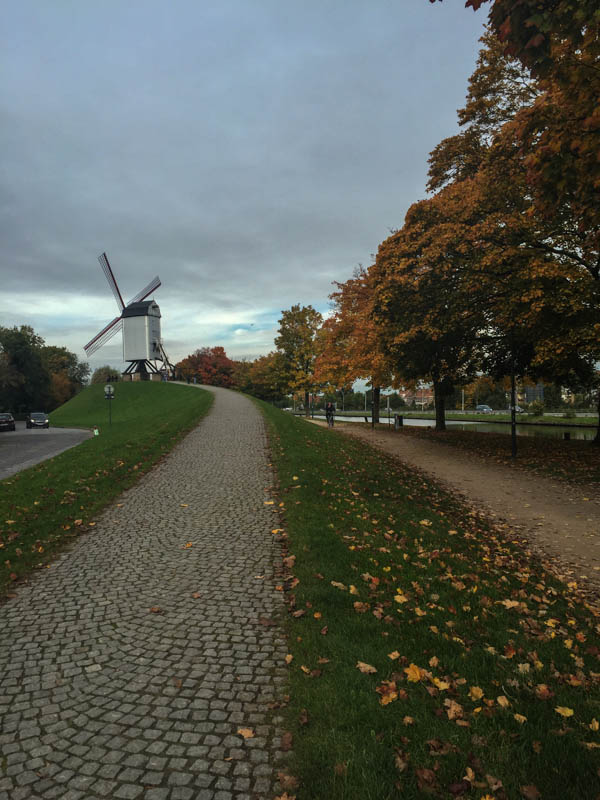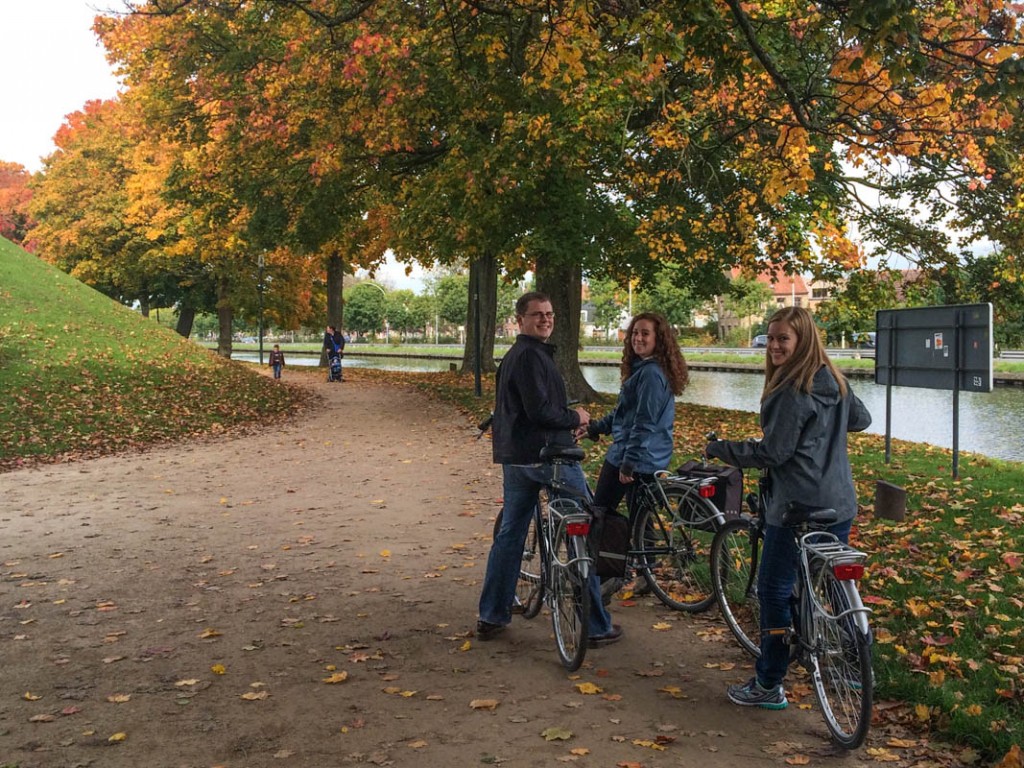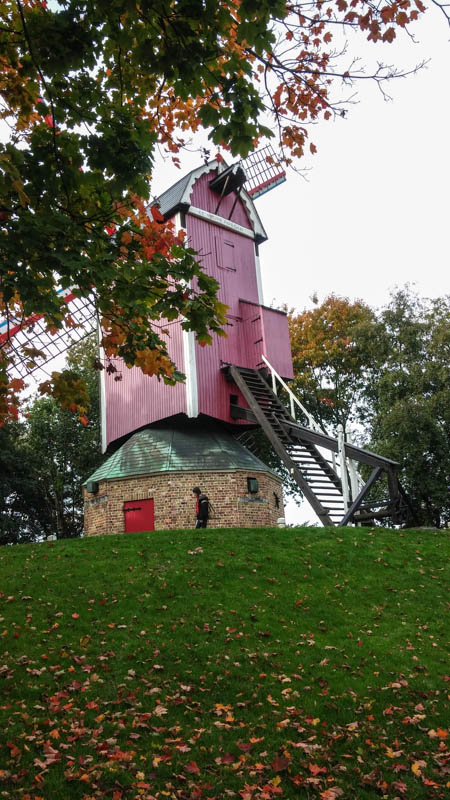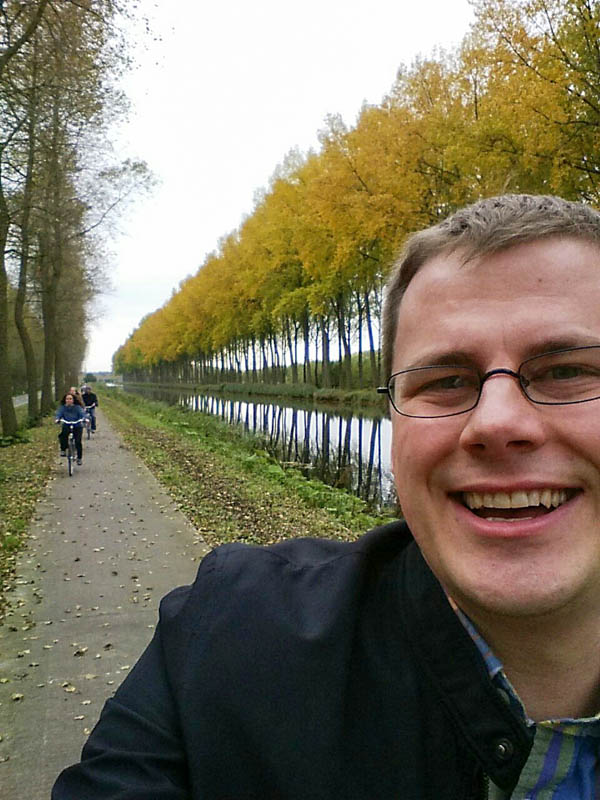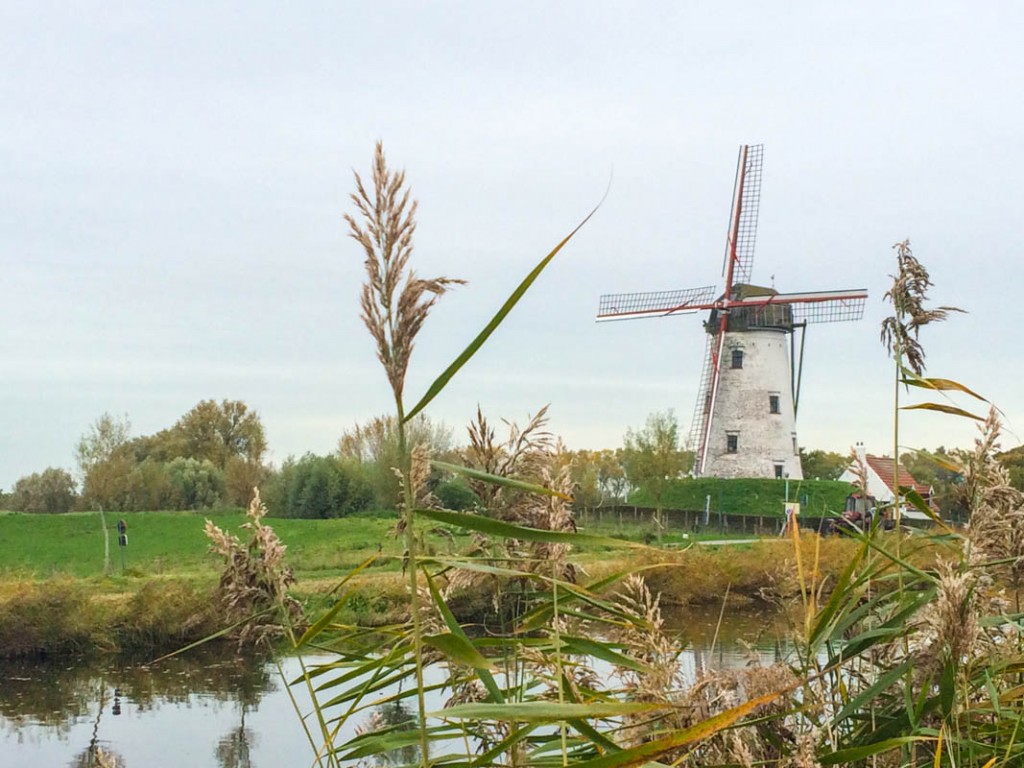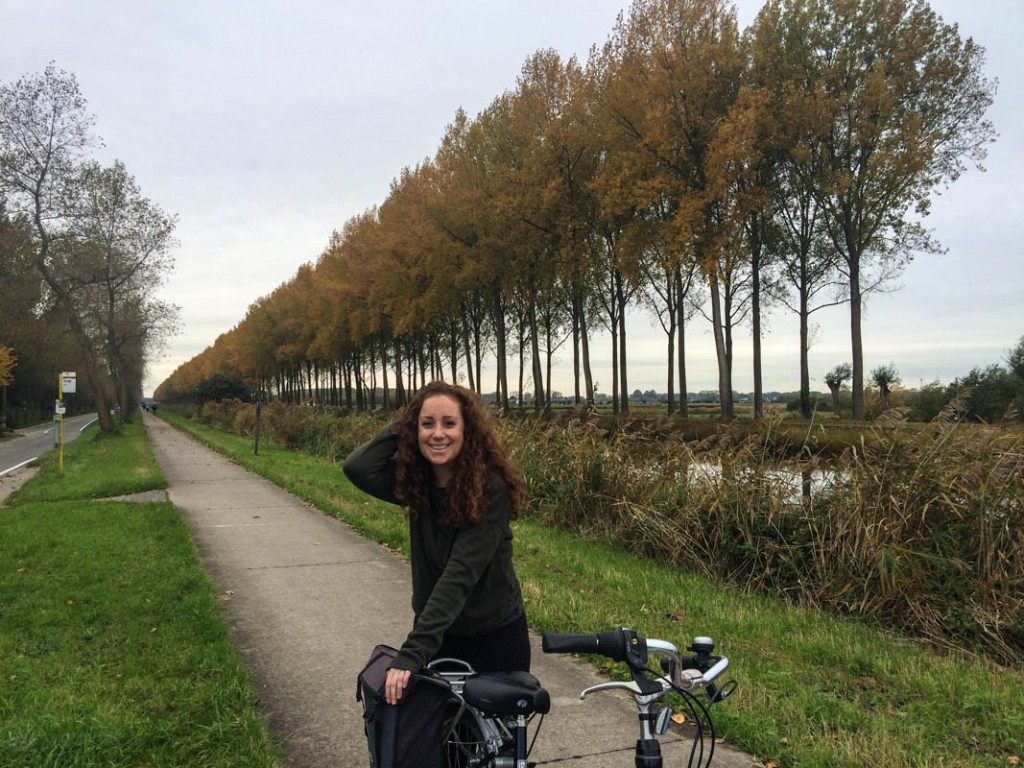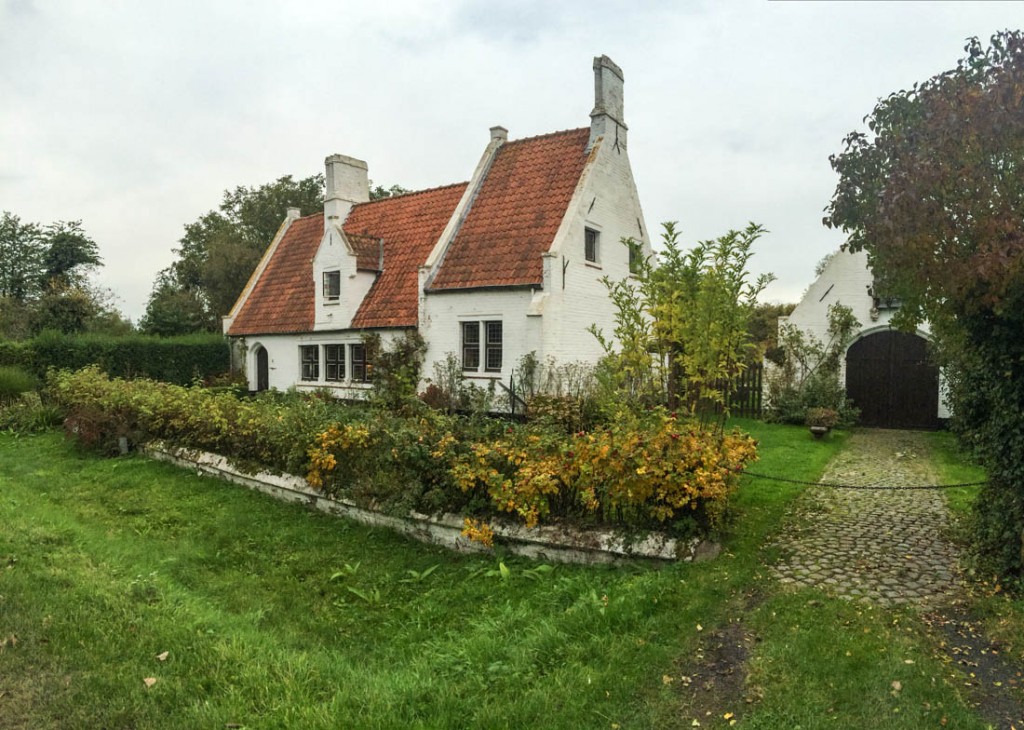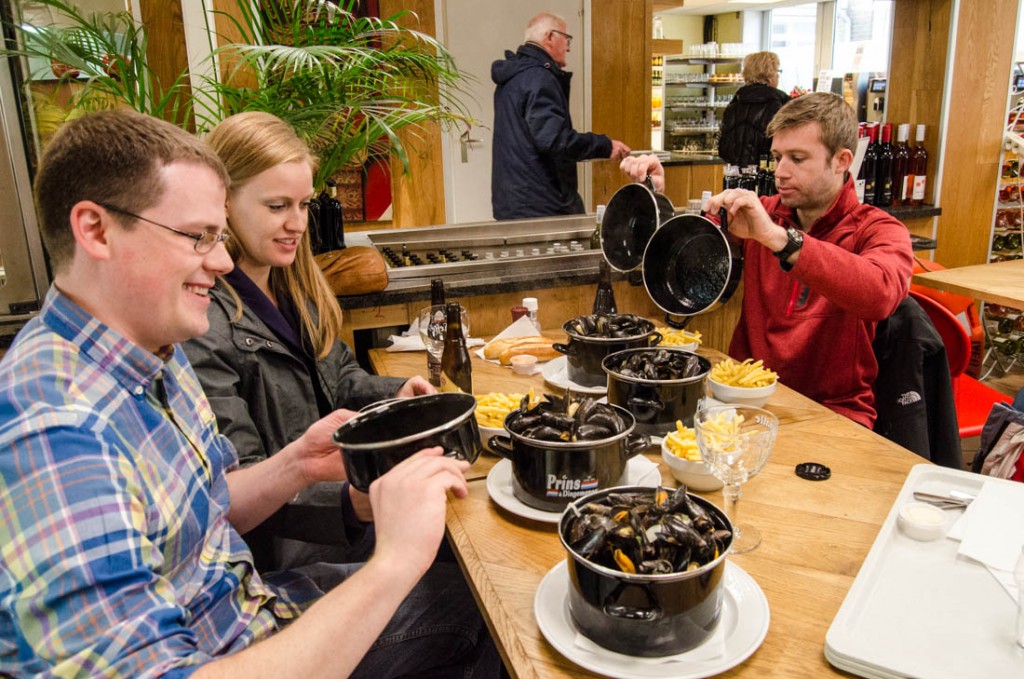 We had four nights to work with for Katie and Jared's visit, and the group chose to spend only one of those nights in the European capital of Brussels. We couldn't have been happier with this choice. I had a mediocre impression of Brussels from a quick half-day trip I took in college, and the rest of the group had their expectations sufficiently lowered from our mutual friend who had spent time there. Brussels definitely has its nice spots—the Grand Palace main square is beautiful and we found some more wonderful chocolate shops, pubs, and restaurants—but it paled in comparison to our experience in Bruges.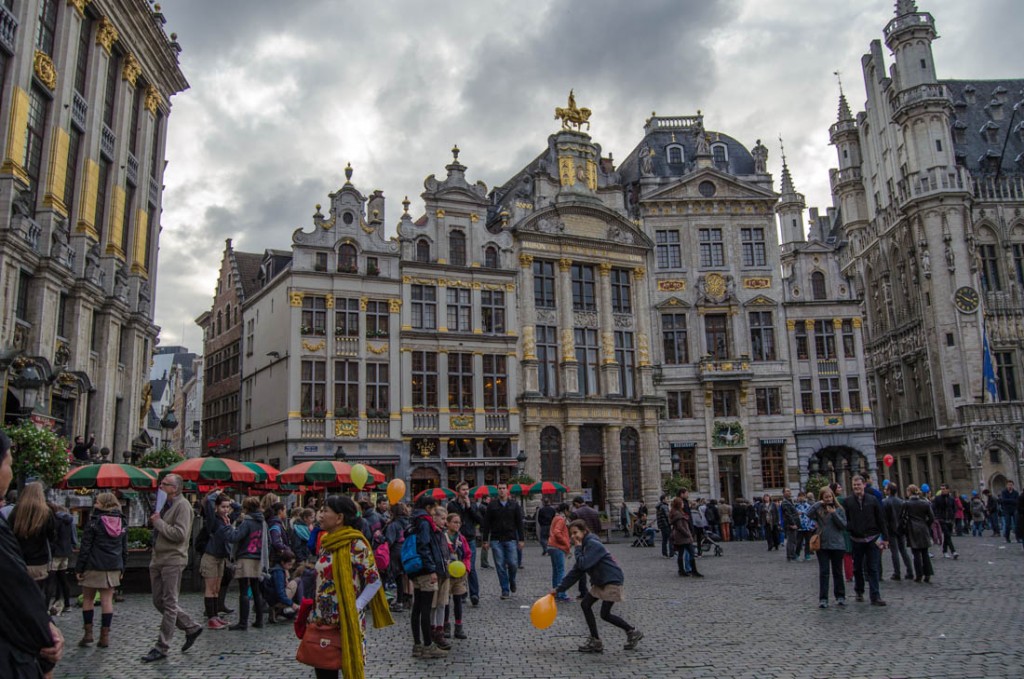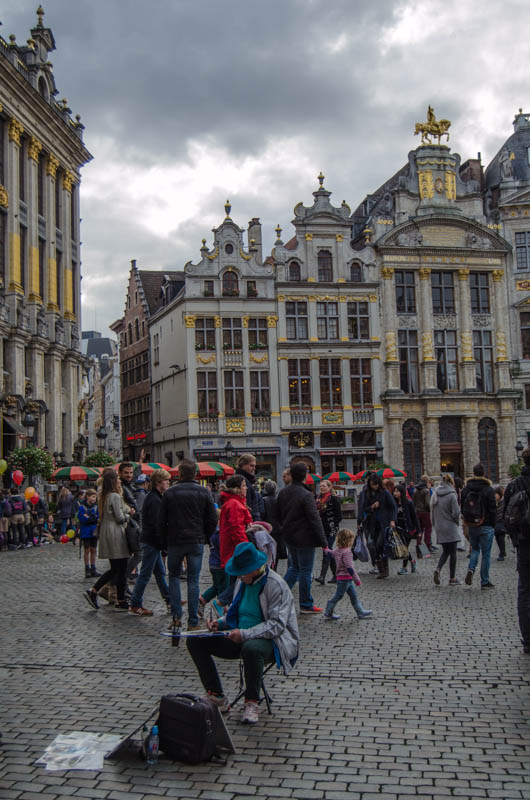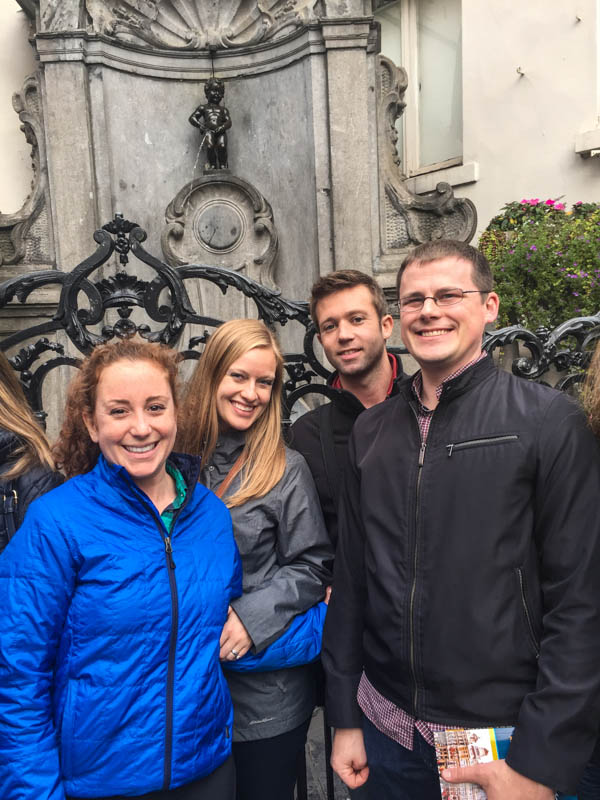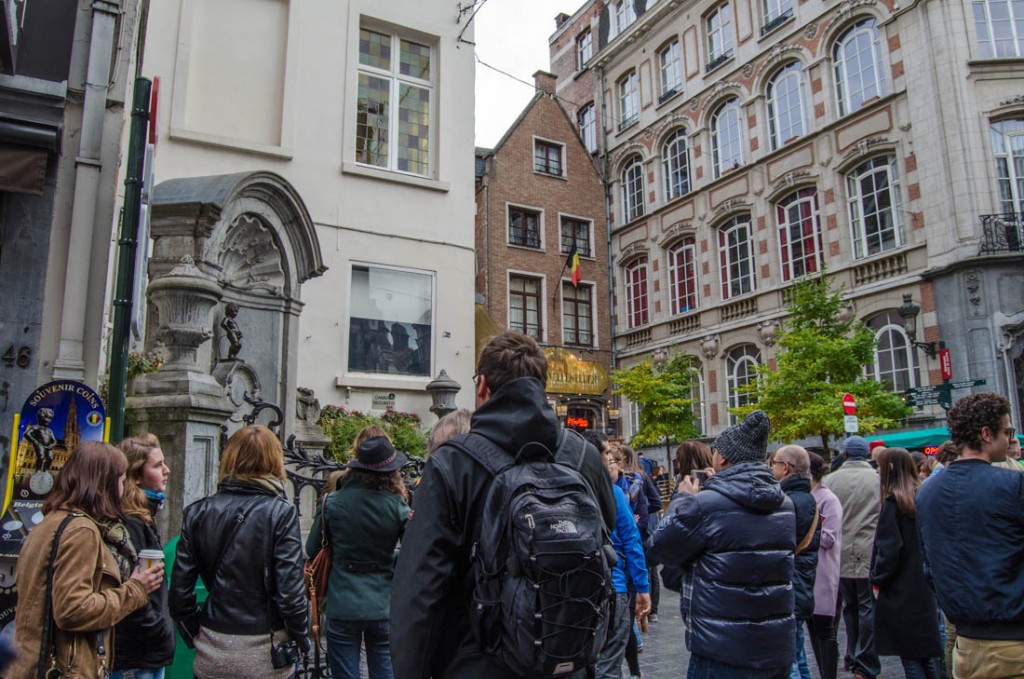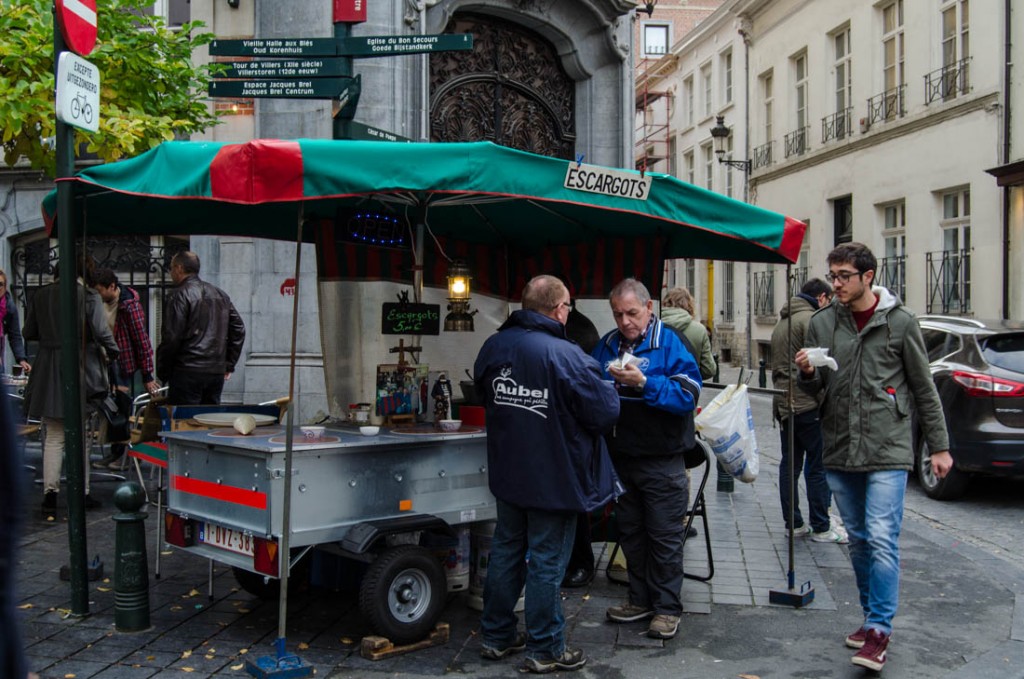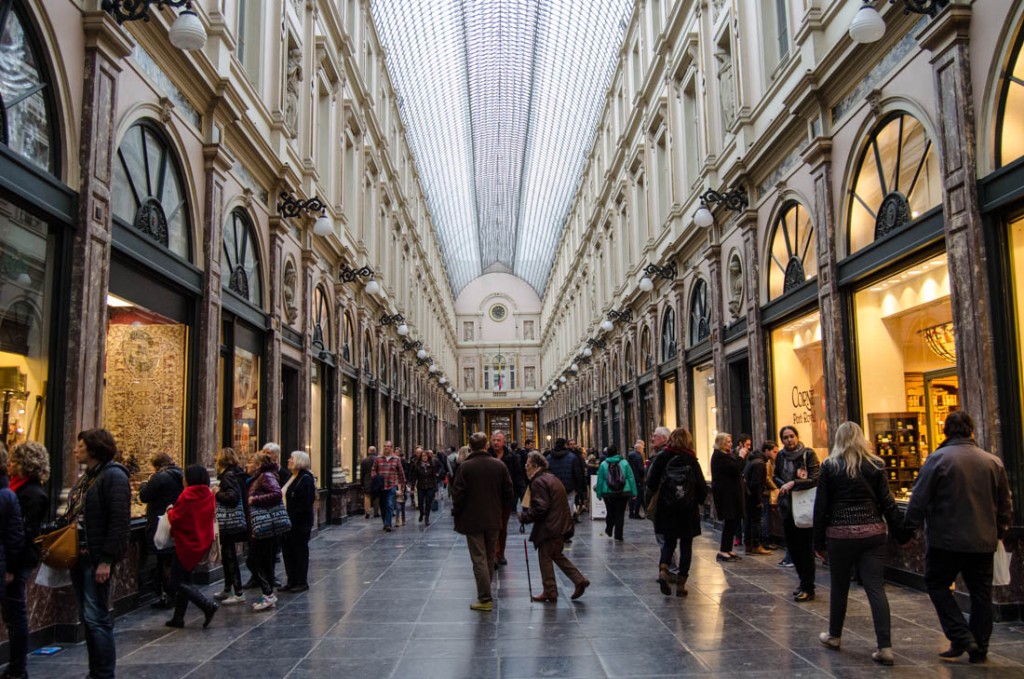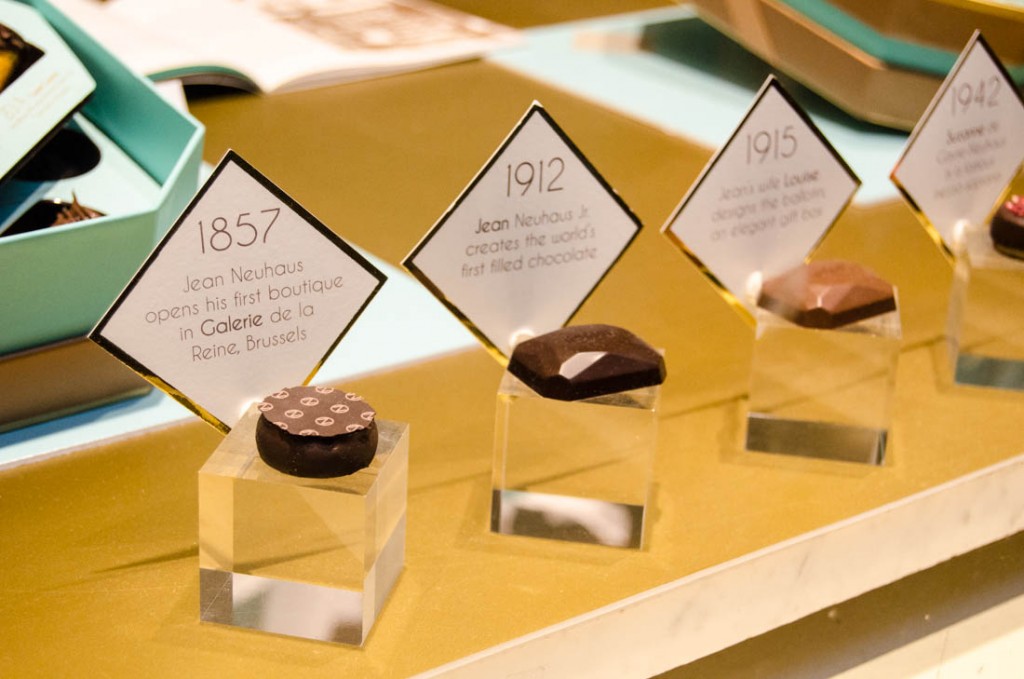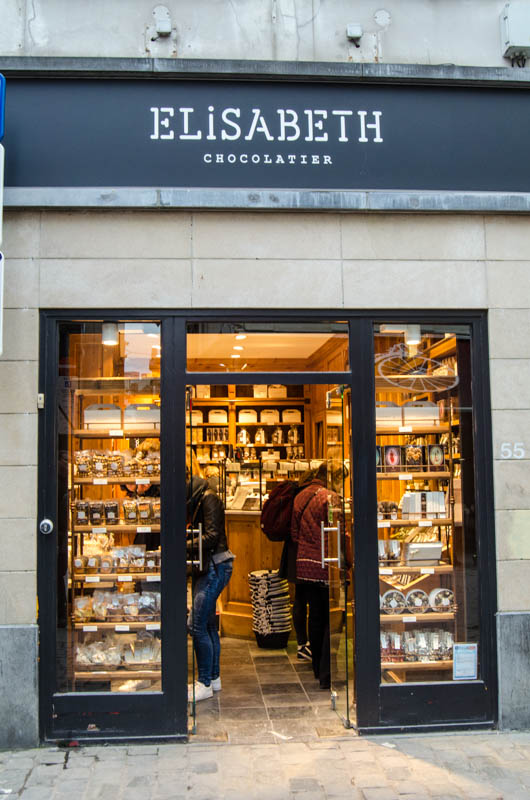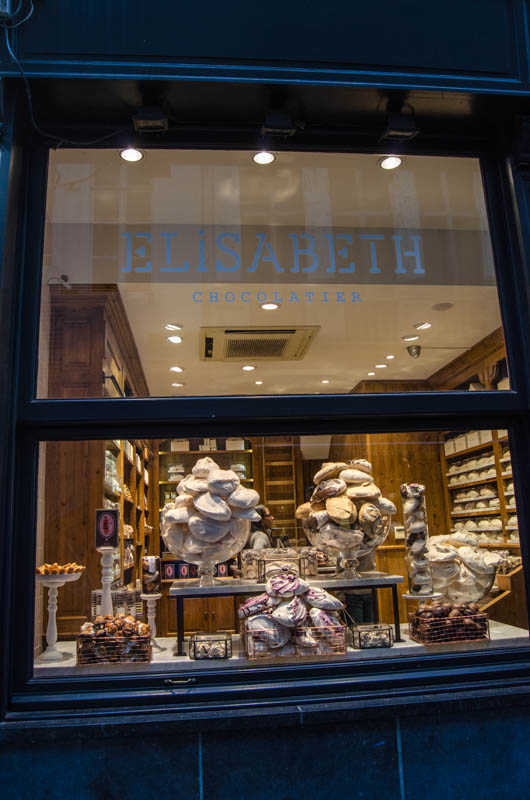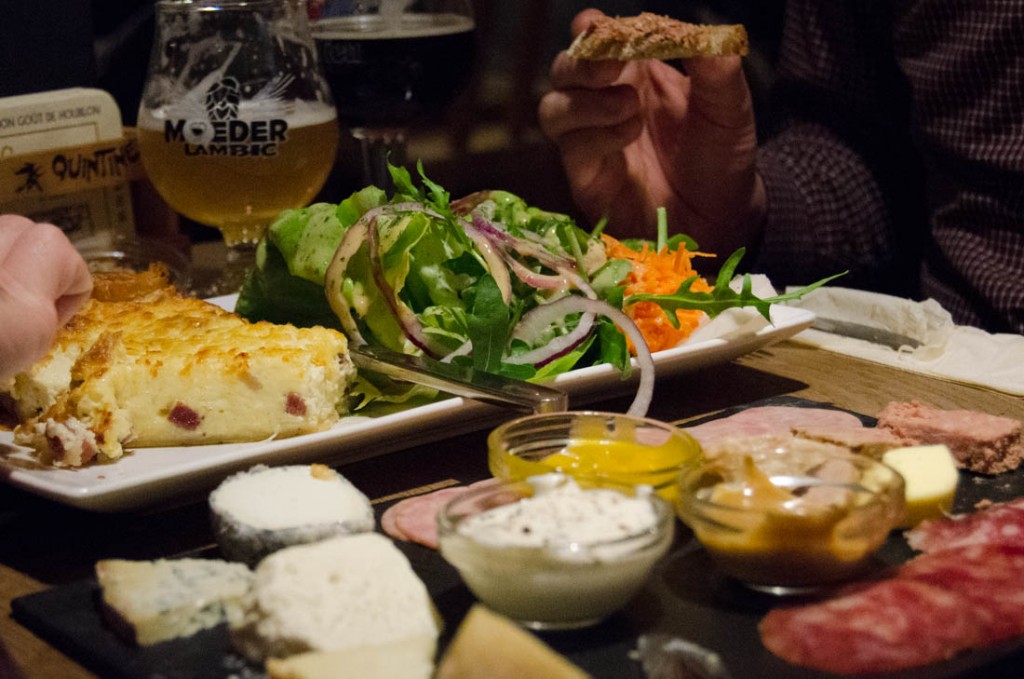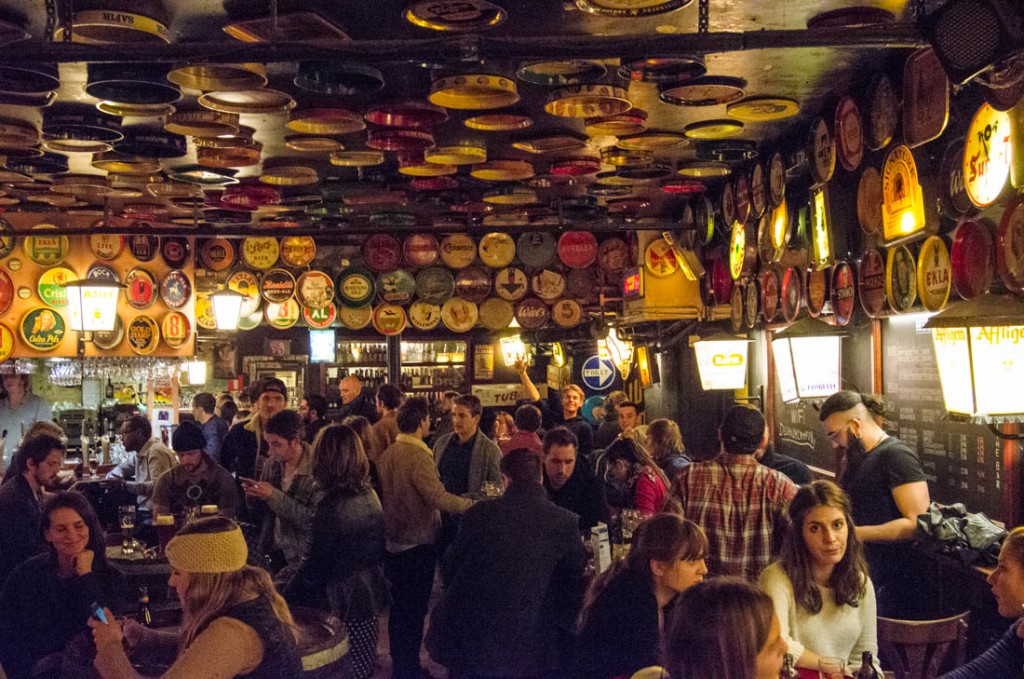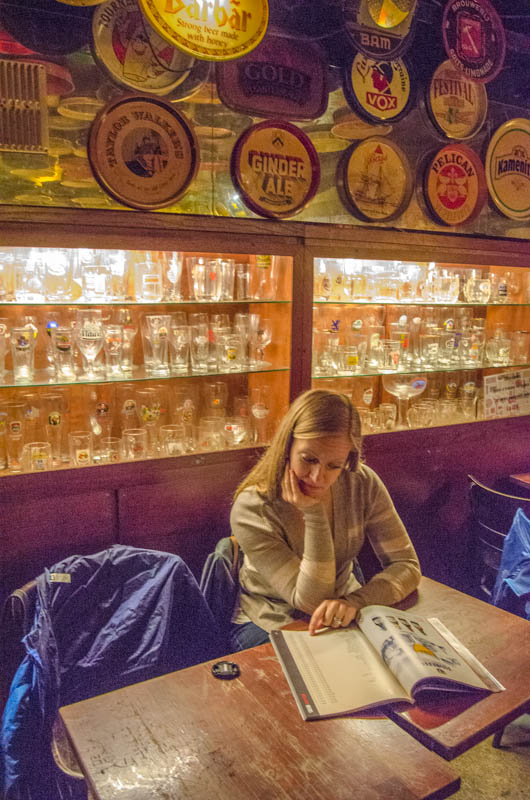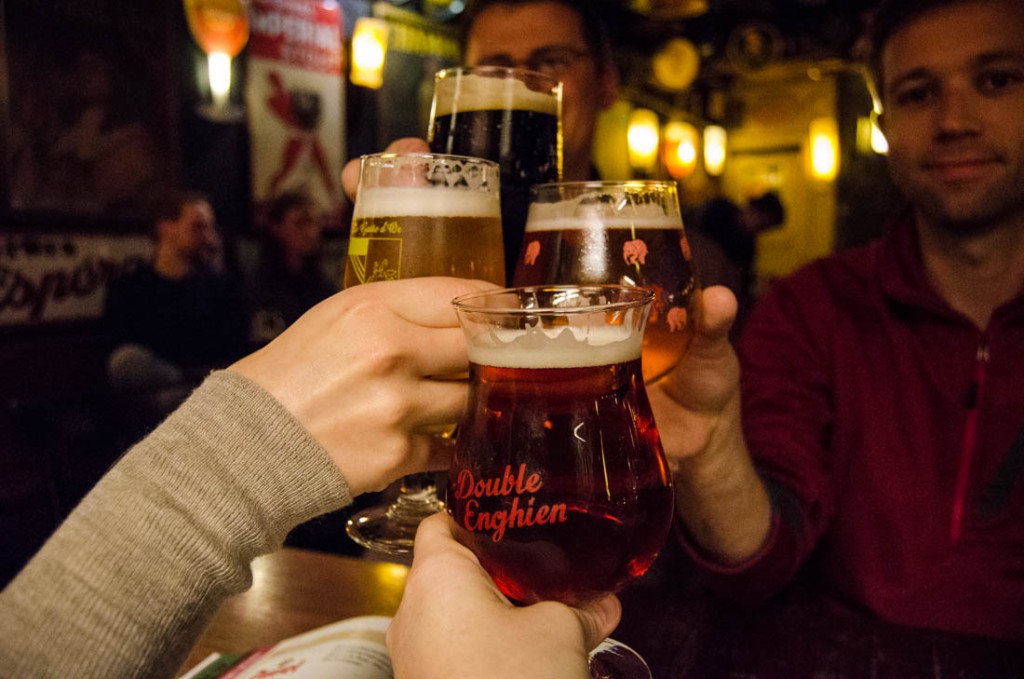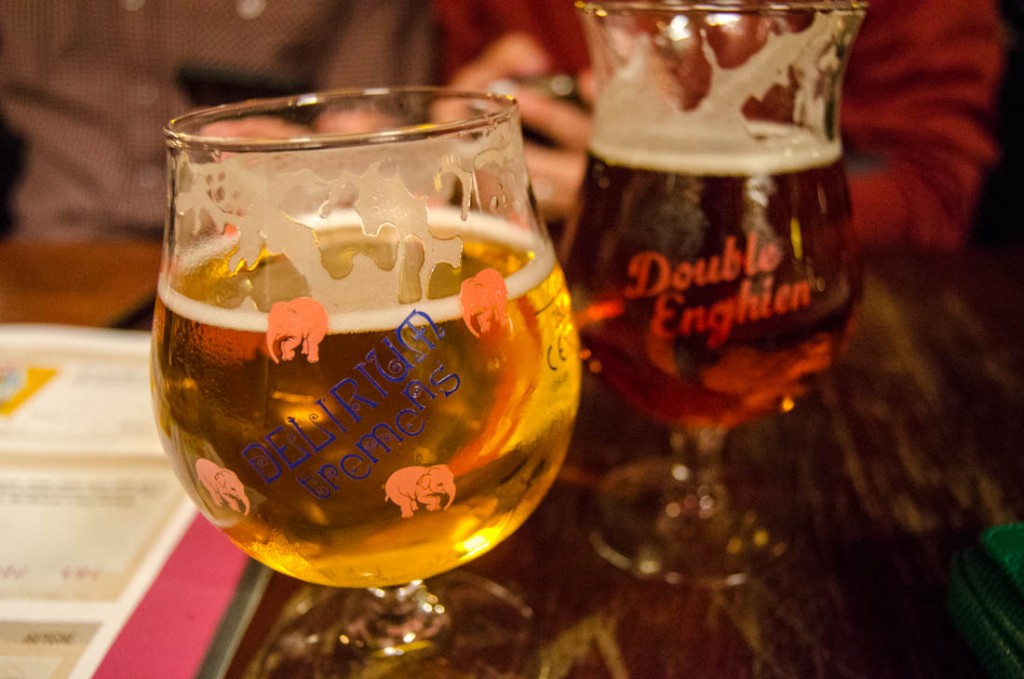 Chris and I remarked how our time in Bruges, the bike ride to Holland, and such amazing friends made for probably one of our top three favorite travel experiences on our RTW trip so far. So I'm going to go ahead and disagree with Ray from In Bruges. This is really a fairytale place.