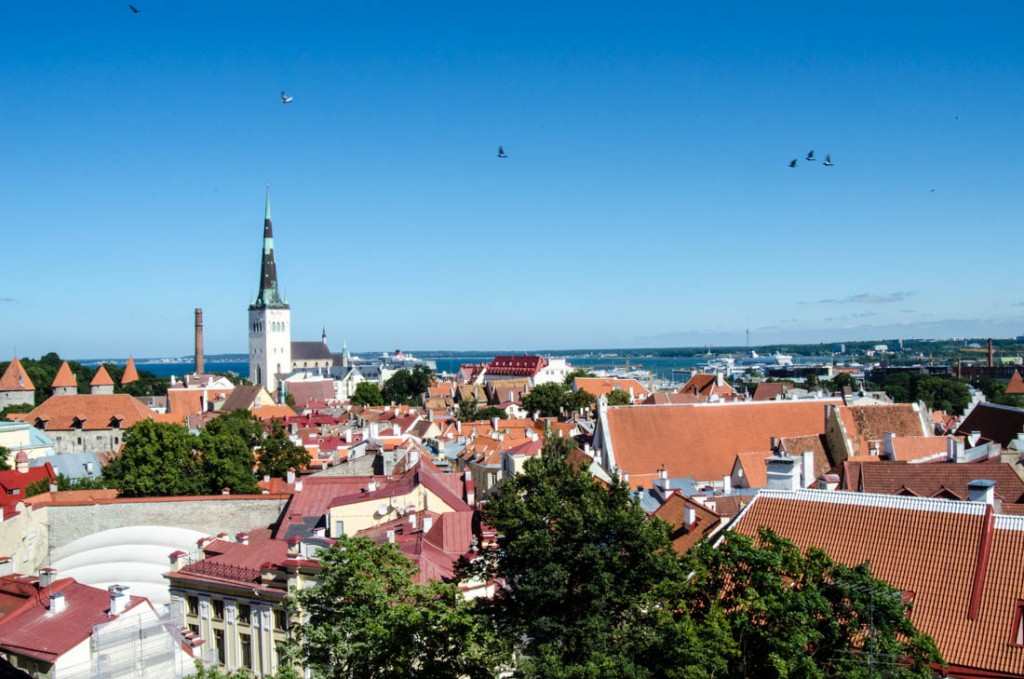 Our ferry from Helsinki took us across the Baltic Sea to Tallinn, the capital of Estonia. Estonia is the first of the Baltic nations we're visiting on our trip, though we plan to pass through all three (Estonia, Latvia, and Lithuania) in the next couple weeks. We had booked a quaint Air BnB in the center of Tallinn's old town. After a fast-paced trip through Russia and Finland, we couldn't wait to spend our fairly long stretch here (four nights) meandering the cobblestone streets without much of an agenda.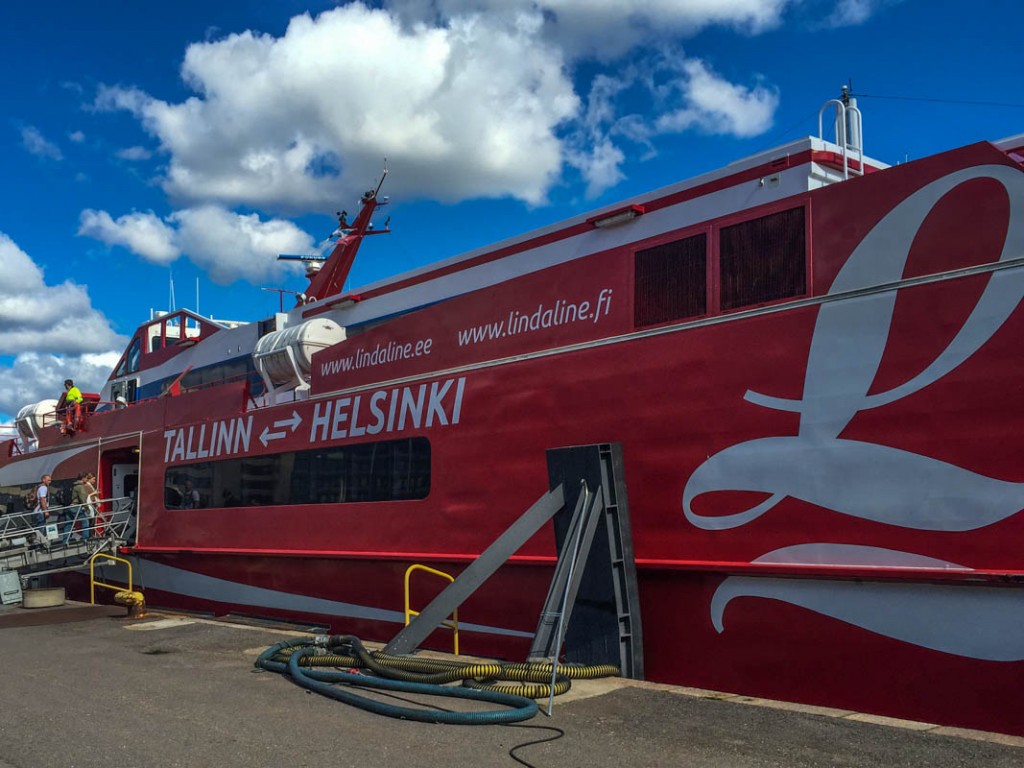 Incredibly, at 24 years and counting, Estonia's longest period of independence is the one we're in right now. The country's medieval history is filled with conquests by Swedish Vikings, Danish crusaders, German merchants, and Russian tsars. Capitalizing on a time when world powers were otherwise preoccupied, Estonia fought a war of independence with Russia from 1918-1920. Estonia's independence lasted 20 years before it was annexed by the Soviet Union in 1940, occupied by Nazi Germany from 1941 to 1944, and then annexed again by the Soviet Union in 1944. [Our tour guide asked us at this point if we could understand why Estonians were naturally pessimistic people]. Estonia was finally able to declare independence again in August 1991, and Tallinn quickly developed into a modern European city. Nowadays, the country is known for its strength in information technology and was called by the New York Times "a sort of Silicon Valley on the Baltic Sea."
Tourism is the other main component of Estonia's GDP thanks largely to its beautifully preserved old town. Medieval castle walls and towers surround the town. A gothic-style town hall stands in the middle of a large square that is rimmed with outdoor restaurants. Cobblestone streets lead to narrow paths just waiting to be explored. And there are lots and lots of tourists. We tried to avoid the peak of the day when cruise ships stop in port and unload the masses. Given how many tourists—especially of the day-tripper variety—flock to old town, the city center definitely hypes up its medieval heritage, sometimes to an overly cheesy degree. Restaurants lure diners with medieval-attired "serving wenches," and there is even a knight in chainmail waiting for you to take your picture with him (for a fee). While we shunned the overpriced restaurants directly on the square, we did venture into one that was recommended by our Air BnB host for its candlelit interior and cheap eats (spinach pies were only €1 and elk soup only €2).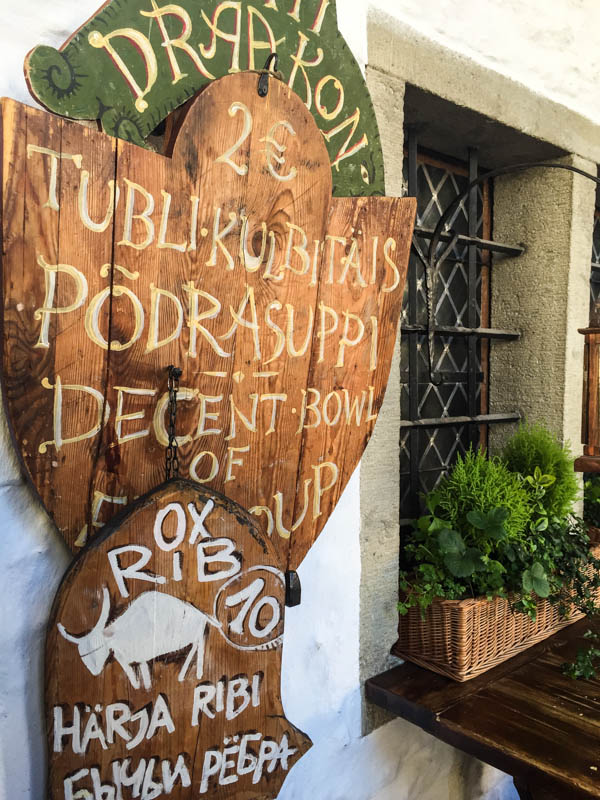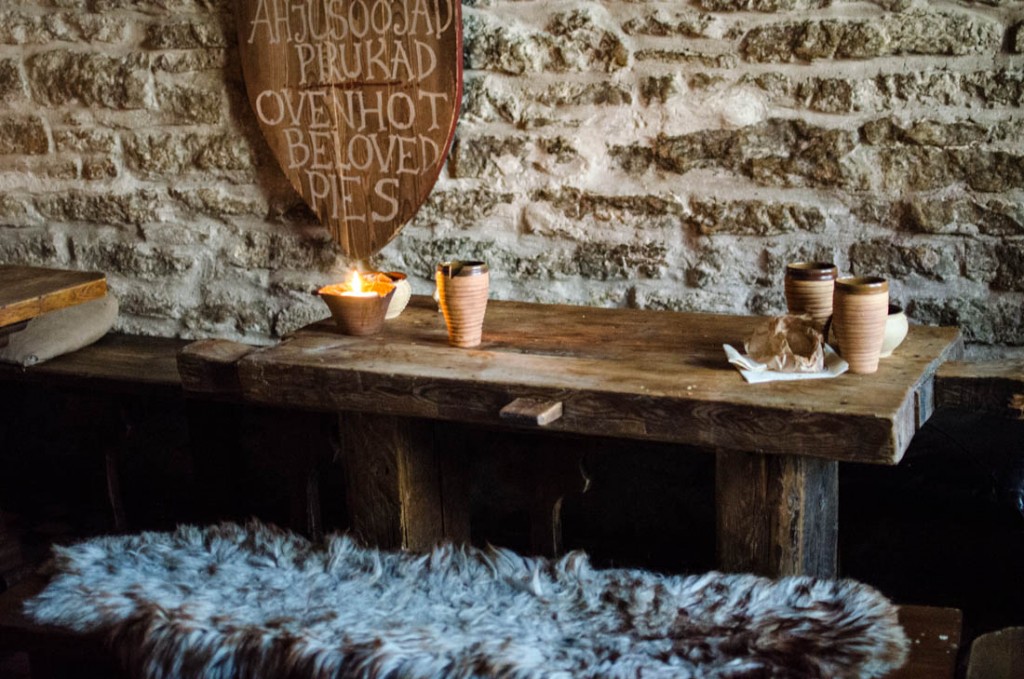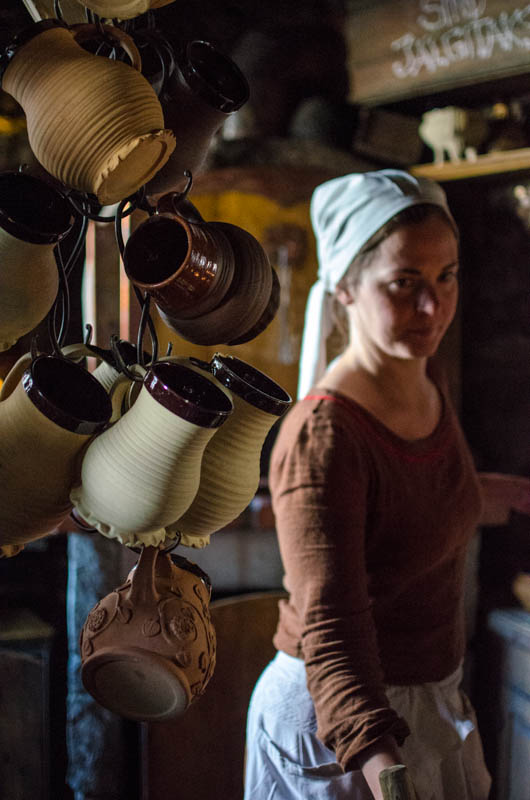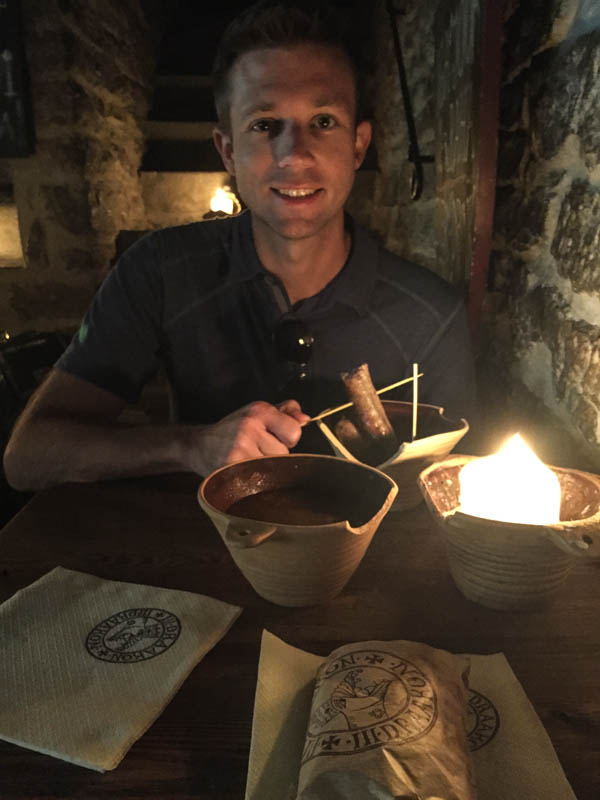 Despite all this, we still found Tallinn charming. We were able to find adorable and deserted windy streets on the outskirts of town near the old walls. In the evening when many of the cruise ships departed, we sought out delightful little restaurants that served up fantastic fare at a fraction of the cost we paid in Helsinki.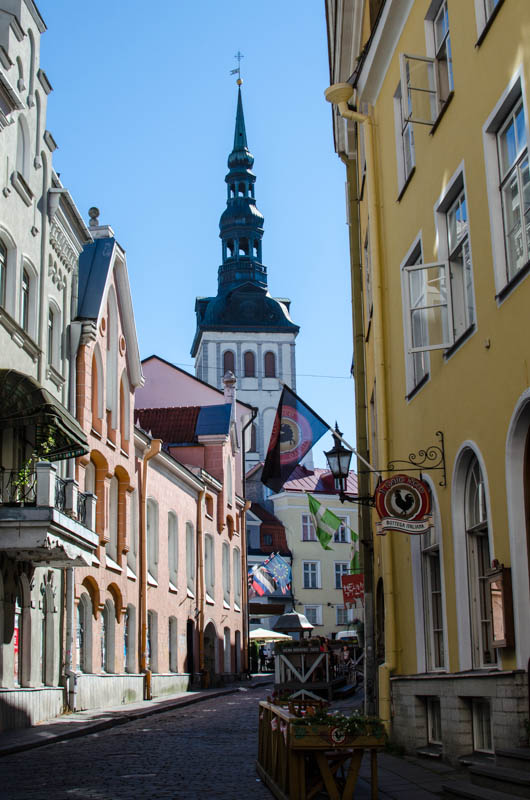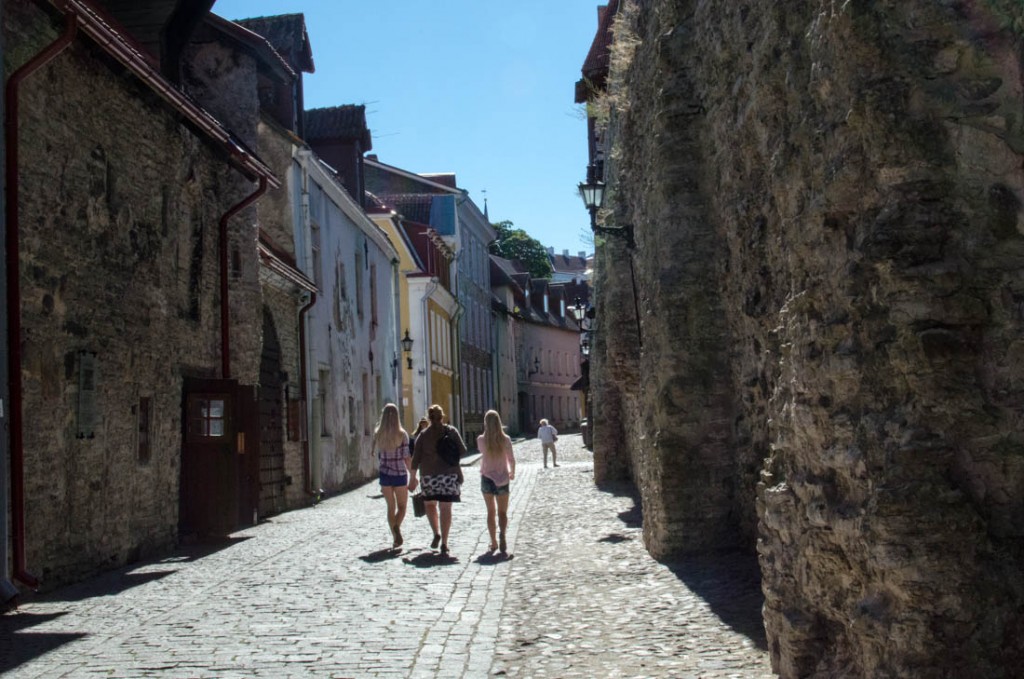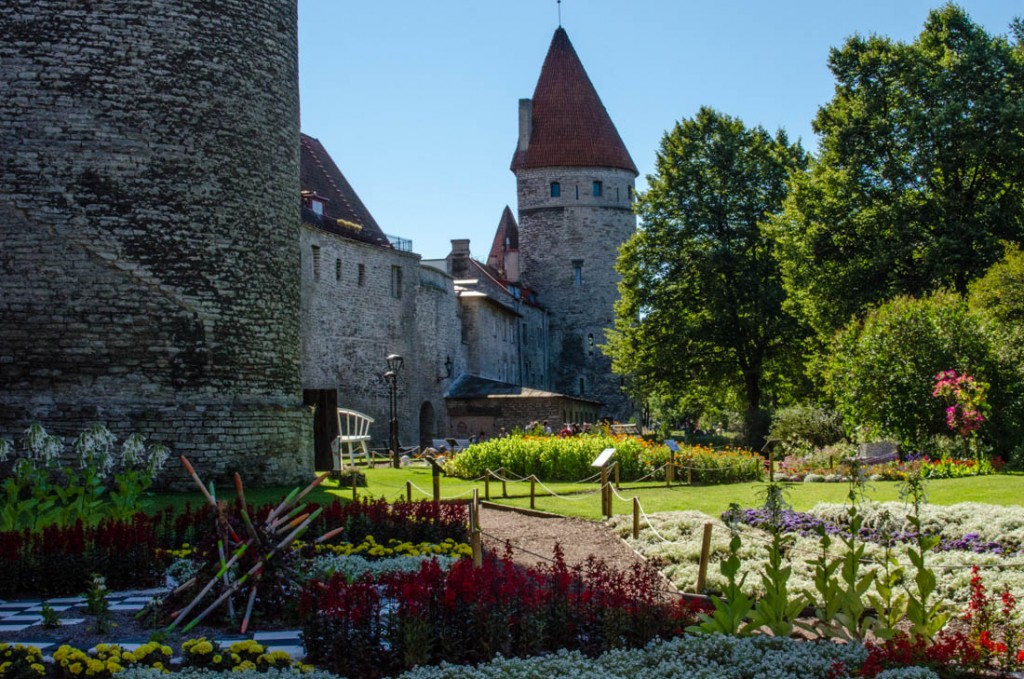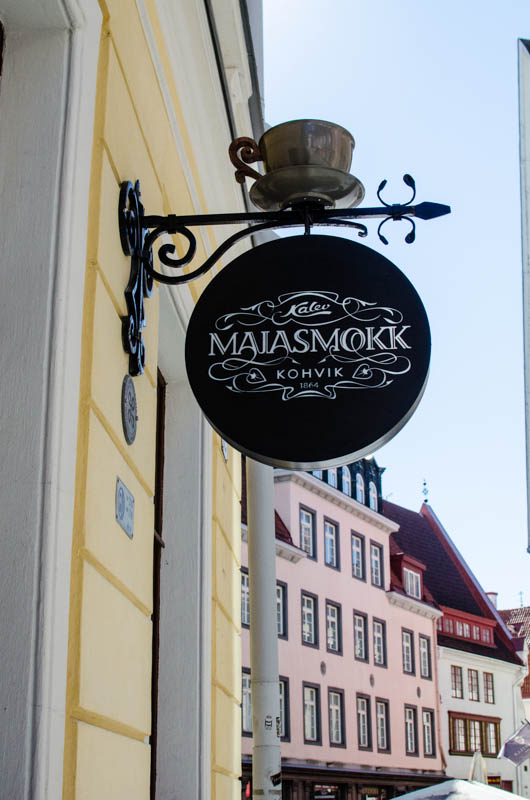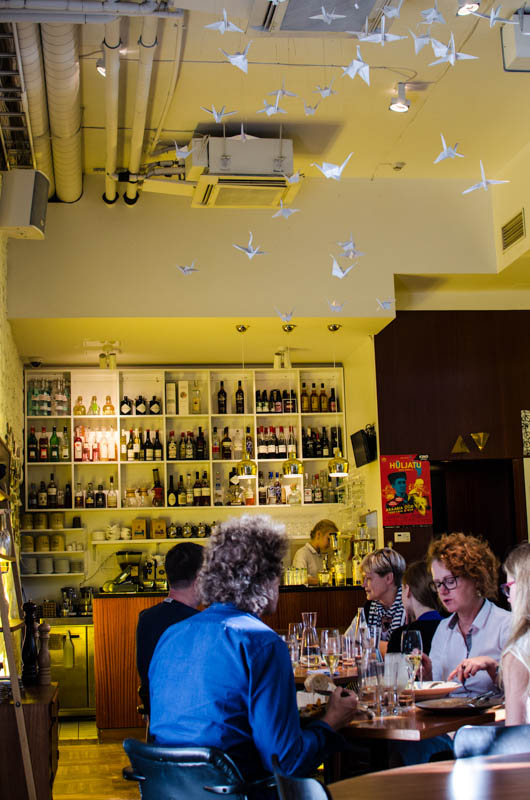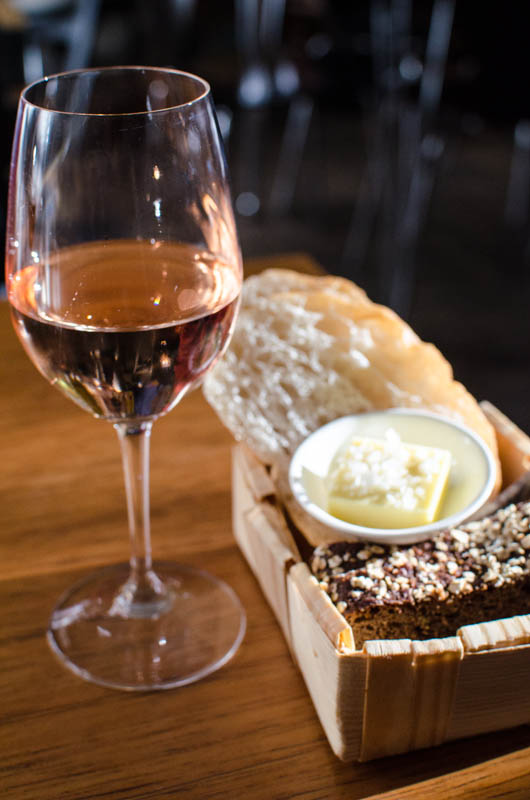 Tallinn also offer free tours run by students who will take you through its old town in the hopes of getting a tip at the end. We joined a group led by a very bubbly student who helped us see a richer side of Tallinn than we had so far on our own. Some of the highlights of our tour were visiting Alexander Nevsky Cathedral (named for Saint Alexander Nevsky who defeated Crusaders in 1242 at the Battle of Ice by—according to folklore—leading them with their heavy armor onto a thawing lake) and St. Mary's Cathedral (which still contains the intricately carved coat of arms of noble families).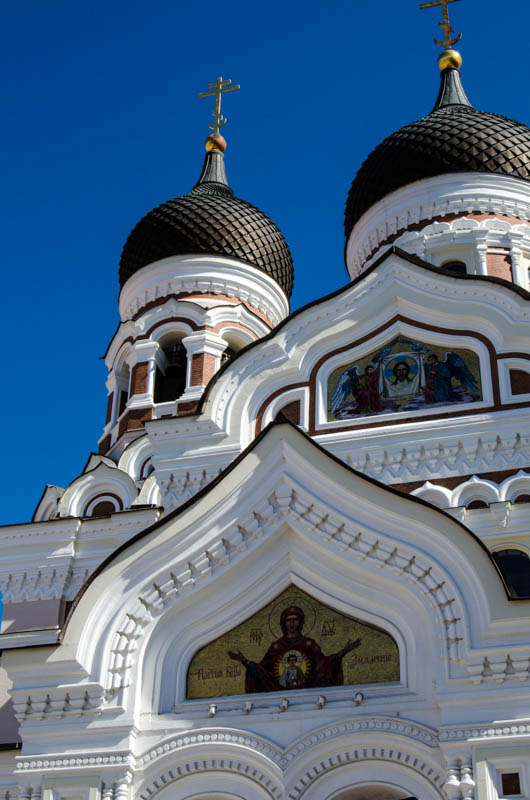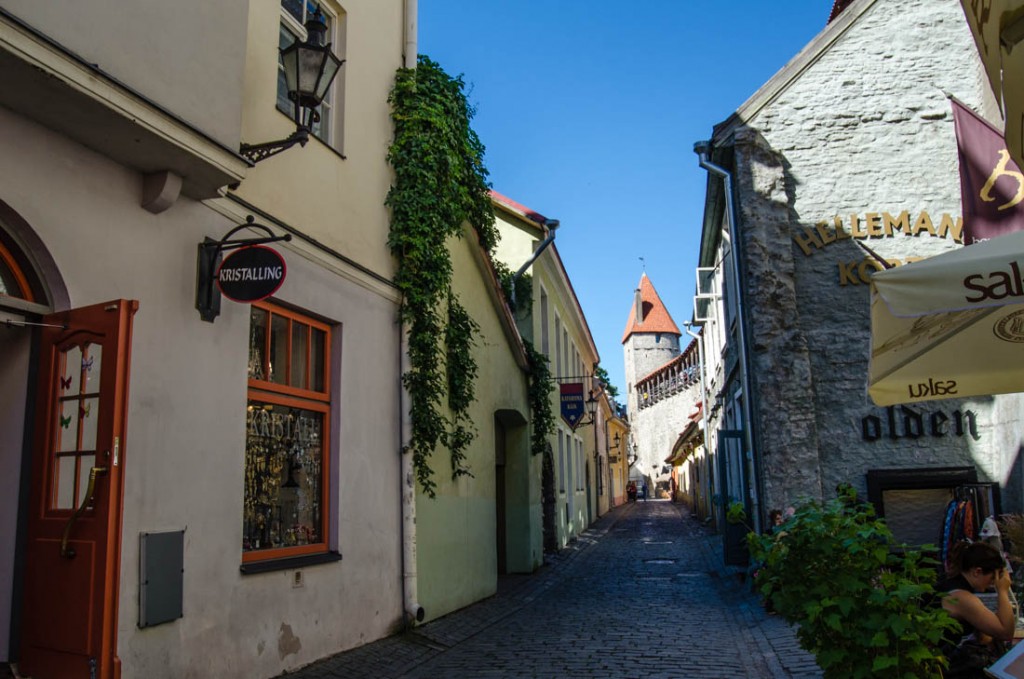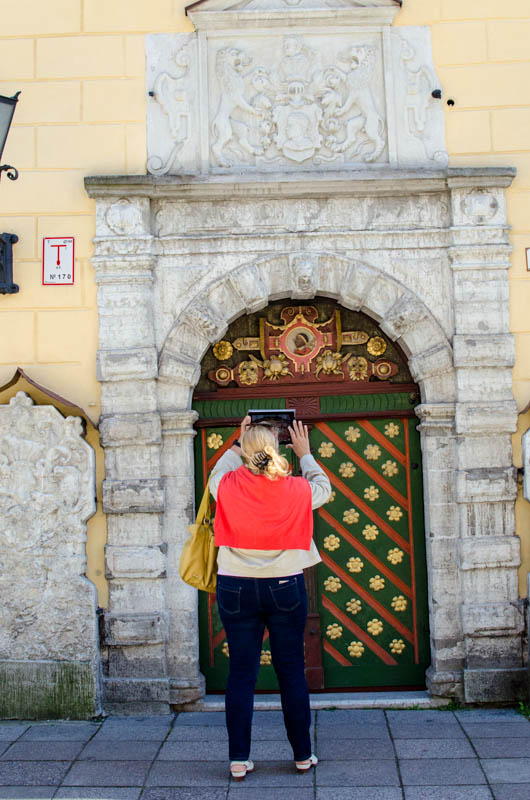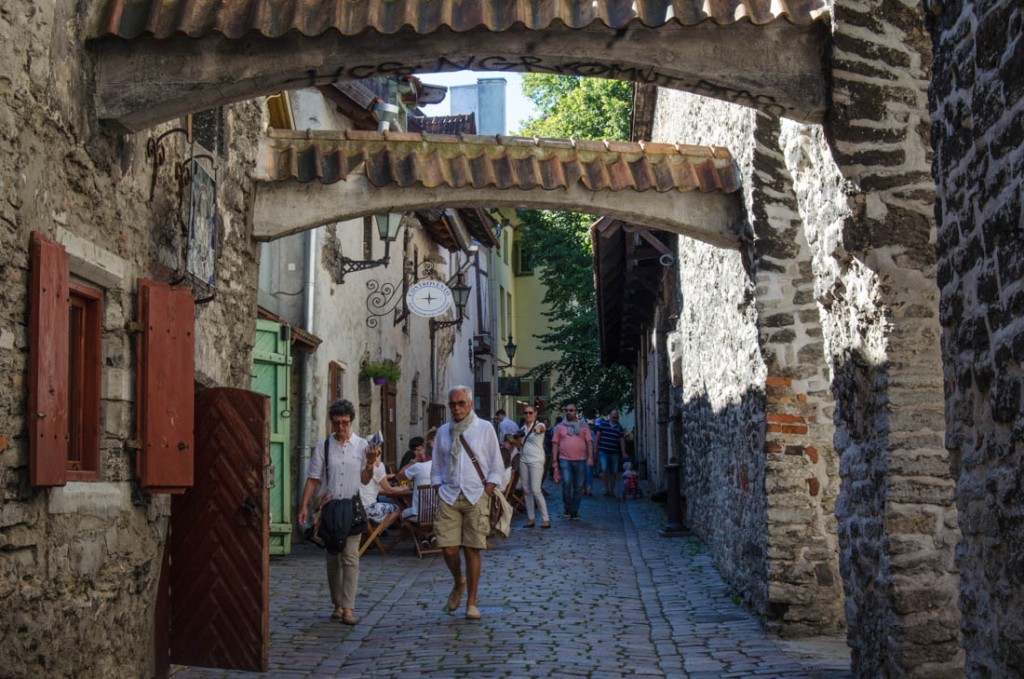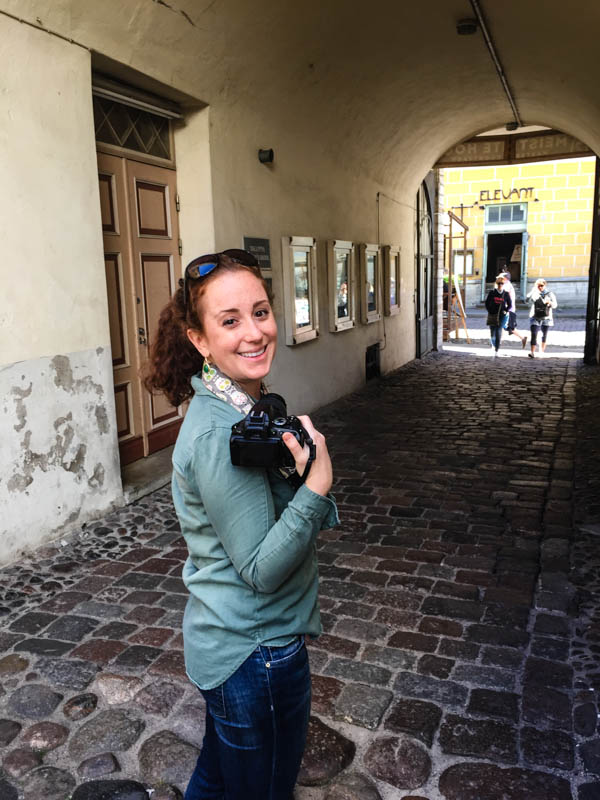 Tallinn's old town can easily be explored in one day, but we stretched it out over the course of at least three to give us some downtime and enjoy our charming blacksmith's apartment. All in all, we had a lovely time just chillin' in Tallinn.