Macedonia is the first country we spontaneously added to our trip agenda. This still fairly undiscovered country north of Greece first hit our radars after reading the New York Times' "52 Places to Go in 2015." Not many of our favorite travel bloggers have made it to Macedonia yet, but the few articles we did read about the country only served to hook us further. A sparkling lake? An emerging wine industry? Beautiful wilderness? We were in. We booked flights and decided to use Macedonia as our jumping off point for the Balkans. And, after a week driving around Macedonia, we couldn't have been happier with this audible.
Before we dive into our blissful week, a little bit of history. Here's about 2,000 years in a nutshell: in ancient times the region was part of the kingdom of Paeonia, which would come to be conquered during the times of Alexander the Great and his dad and incorporated into his Republic of Macedon, then came the Romans who eventually passed its rule over to the Byzantine Empire, then the Ottomans who ruled for around 500 years, then Serbia who incorporated the area into the Kingdom of Yugoslavia, then Tito who labeled the region the People's Republic of Macedonia, and finally independence for the first time in 1991.
But a new country must have a name! The fledgling country decided on Republic of Macedonia… and its neighbor Greece was not pleased. Greece, whose northern region has historically been called Macedonia, saw this as the new country stepping on its cultural and historical turf. So much so that Greece actually blocked Macedonia's entrance into the United Nations. With the help of the U.S., the two countries eventually agreed to a truce whereby Macedonia would be referred to the Former Yugoslav Republic of Macedonia (or FYROM, for short) at the U.N. (but plenty of countries, the U.S. included, individually have decided to call Macedonia by its chosen Republic of Macedonia name). Oh yeah, and Macedonia had to change its flag and insert a disclaimer into its constitution that it wouldn't meddle in Greek affairs. Harsh.
But now Macedonia is extracting its revenge by raising up perhaps the most famous Greek in the world, Alexander the Great, as its national hero. It's main highway that we cruised down on our road trip? Alexander the Great Motorway. It's airport? Alexander the Great Airport. It's main square? Well, it has an eight-story statue that bears an uncanny resemblance to Alex on his favorite horse, Bucephalus. (Although he was a ruler over present-day Macedonia, Alexander the Great was actually born in present-day Greece.) That's enough foreign relations for now; this is a travel, not political, blog after all.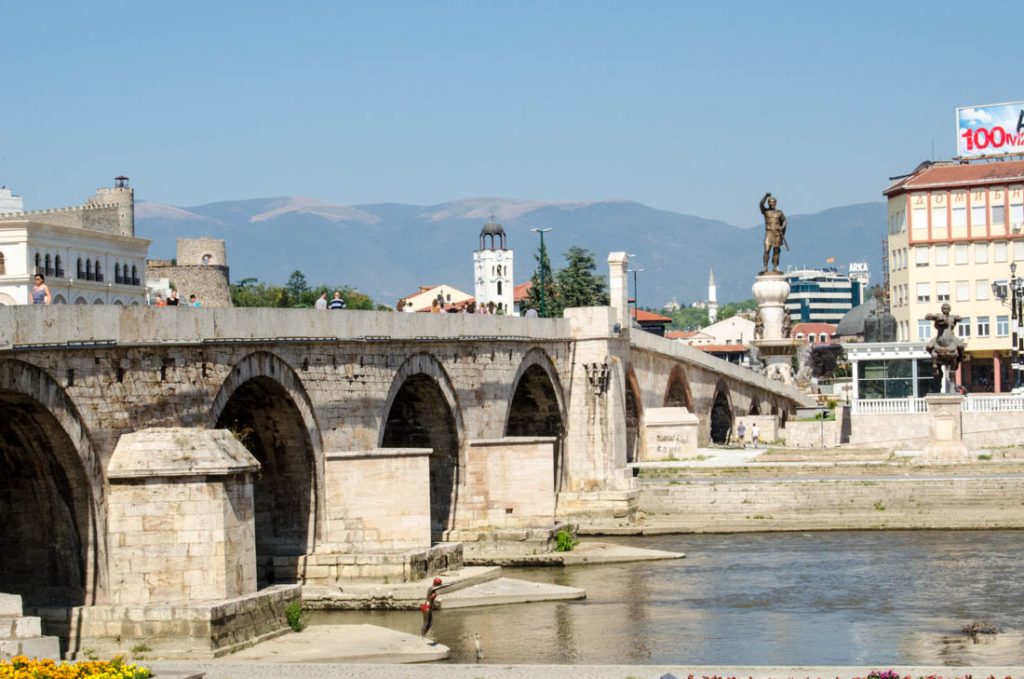 Skopje: They're Trying (Really!)
We started our Macedonian tour in its capital city of Skopje. Skopje has been undergoing a controversial makeover as part of its "Skopje 2014" Project. In 2010, the government kicked off a major makeover of the capital city to try to attract more tourists and foster nationalistic feeling. Arriving in 2015 after much of the main construction was completed, we initially regarded the works (including an Art Bridge glorifying some of the country's most famous artists and musicians as well as a triumphal arch) as reminiscent of a miniature Las Vegas and tacky. However, after spending some time strolling around the center at night, we started to think that perhaps Macedonia's efforts were beginning to pay off. Crowds gathered around the center square at night to watch the music and light show, there was a poetry reading going on next to the city's Stone Bridge (which actually is hundreds of years old), couples strolled along the riverside, and children frolicked in the fountains.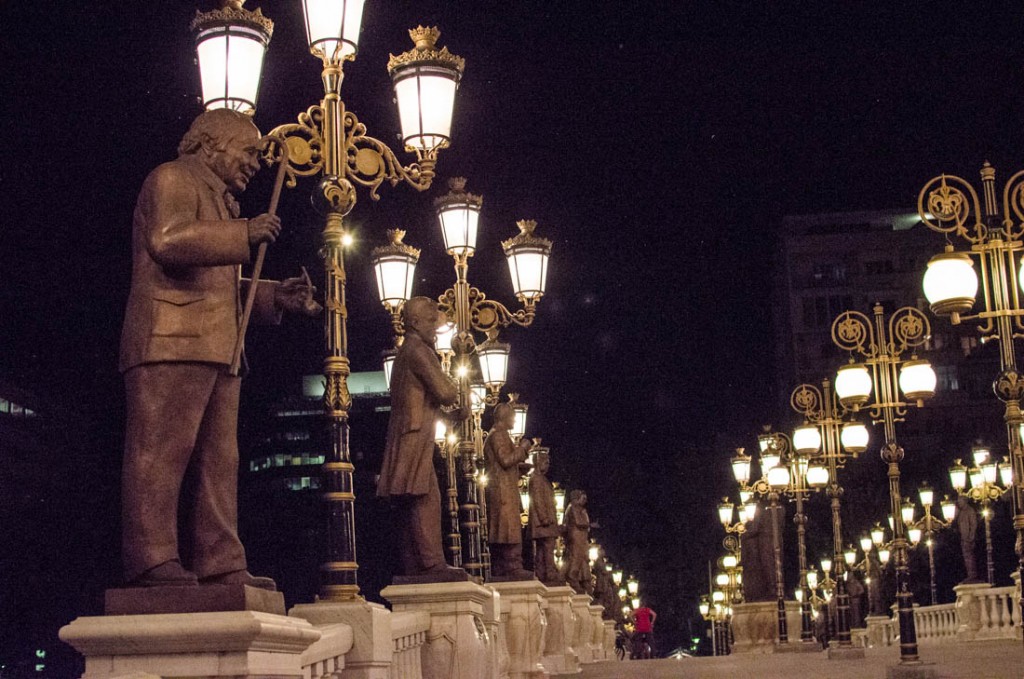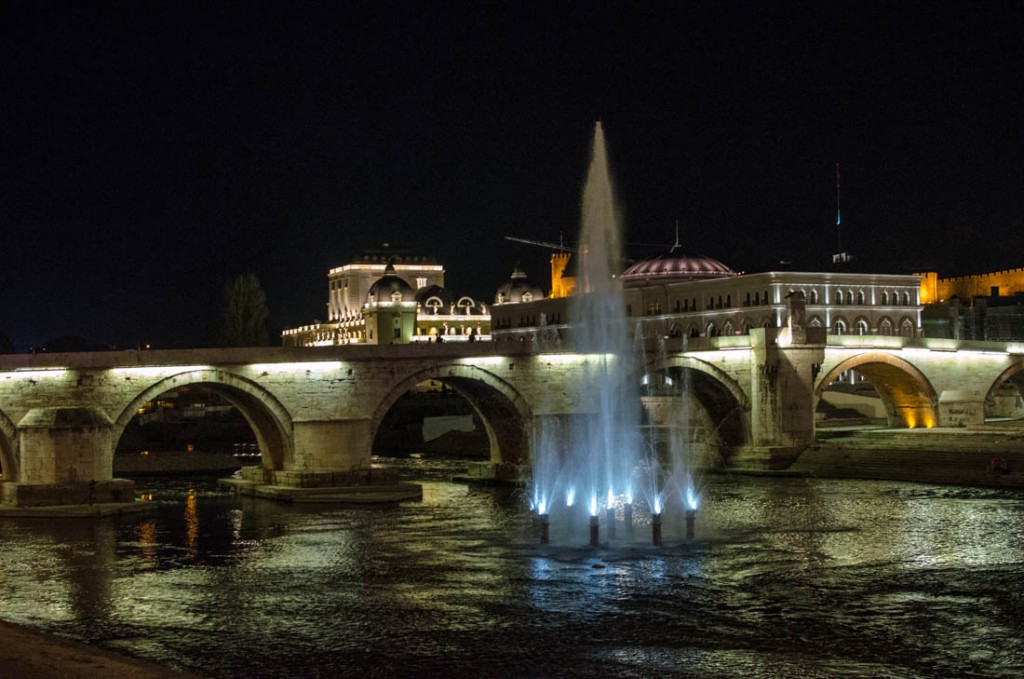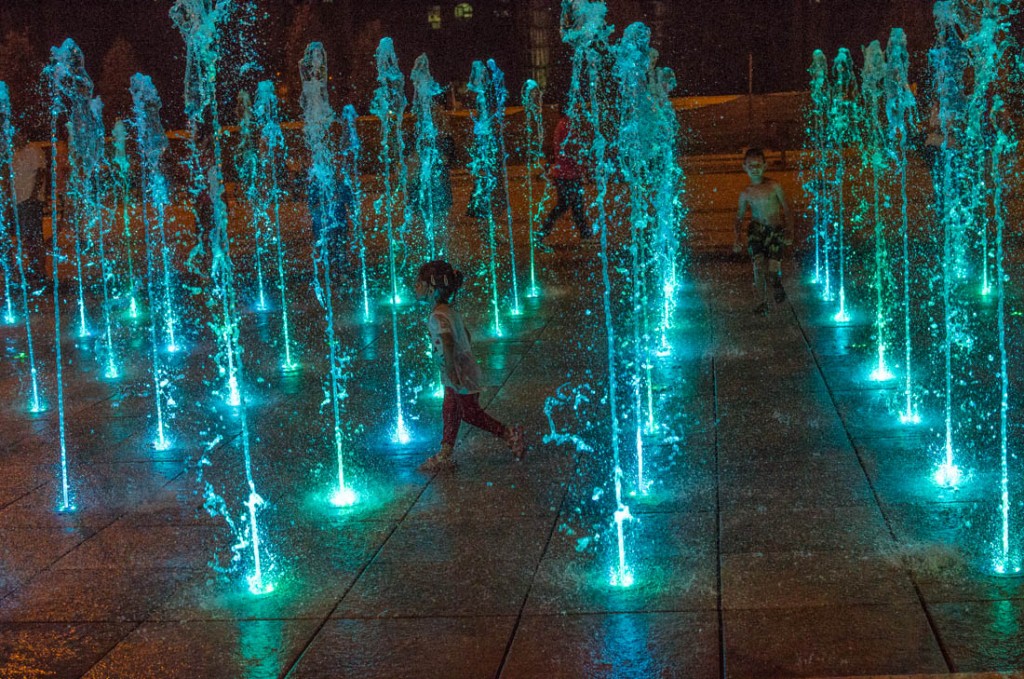 We were further convinced the next day when we explored the city in daylight and couldn't help compare the center to some of the older buildings in the city. When you rival the new projects to the drab older buildings, we could actually see the point of Skopje 2014. At first, I had cynically told Chris that the title of my post would be "Macedonia: They're Trying." However, after leaving Skopje, I couldn't help but think, "Way to go, Macedonia! Keep it up!"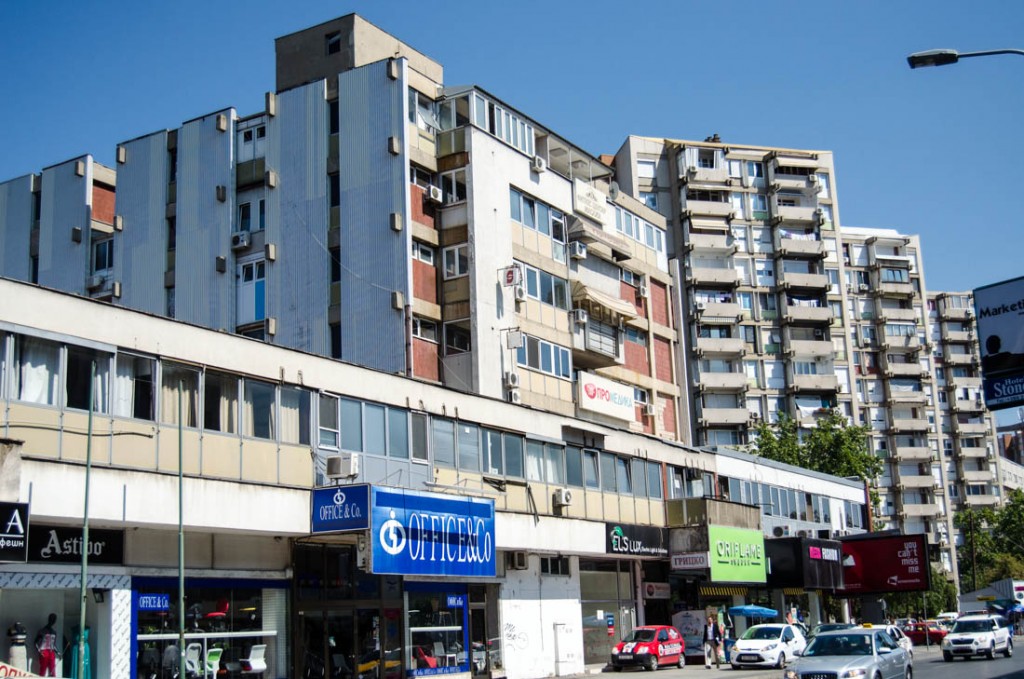 Of course not all of Skopje is modern and kitschy. We were thrilled to discover that Skopje had the largest bazaar in Europe outside of Istanbul. Also, Mother Teresa (whose family was of Albania descent) was born in modern-day Skopje, and you can find monuments around the city in her honor.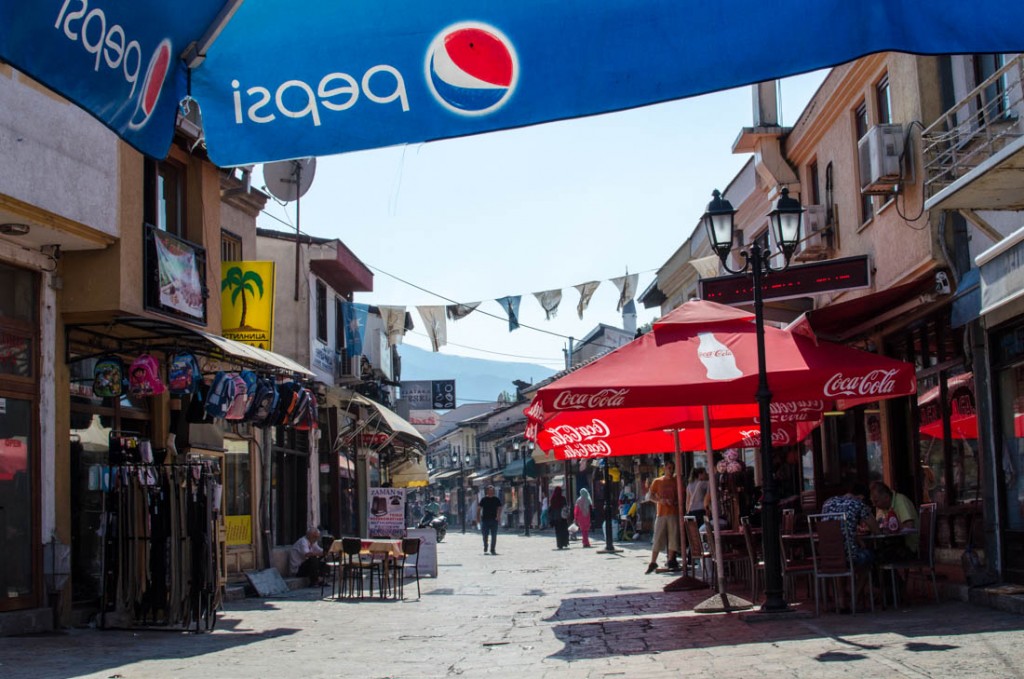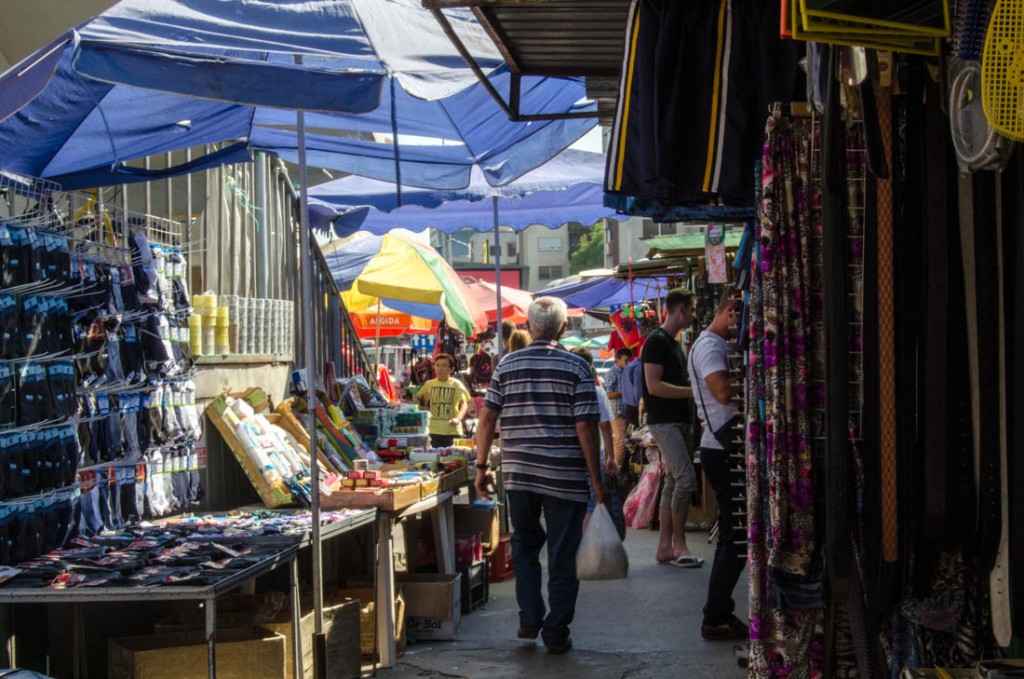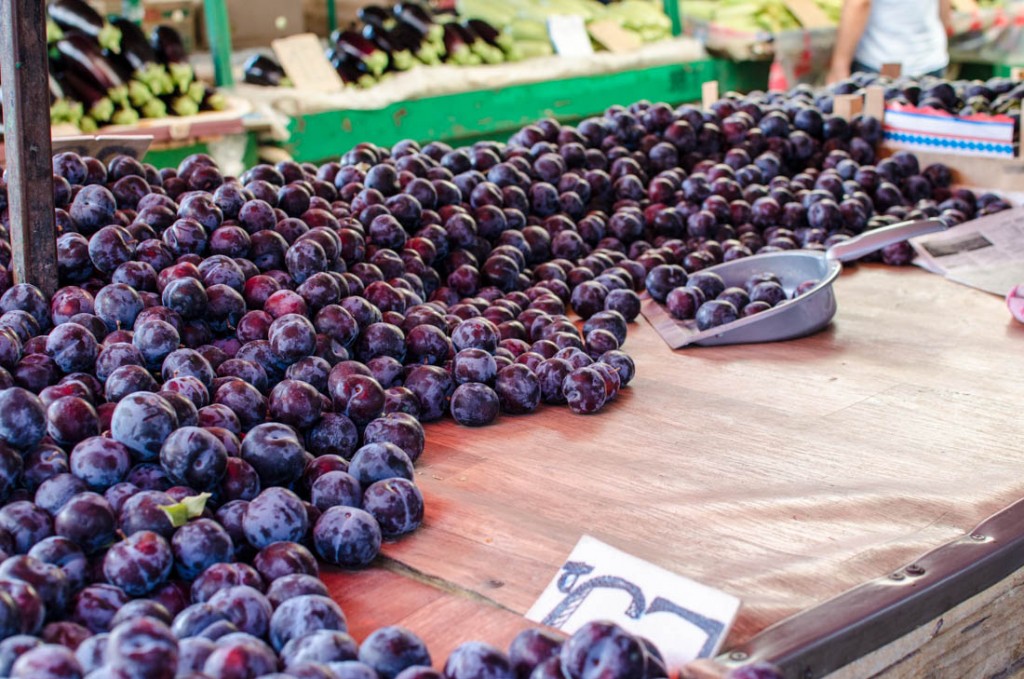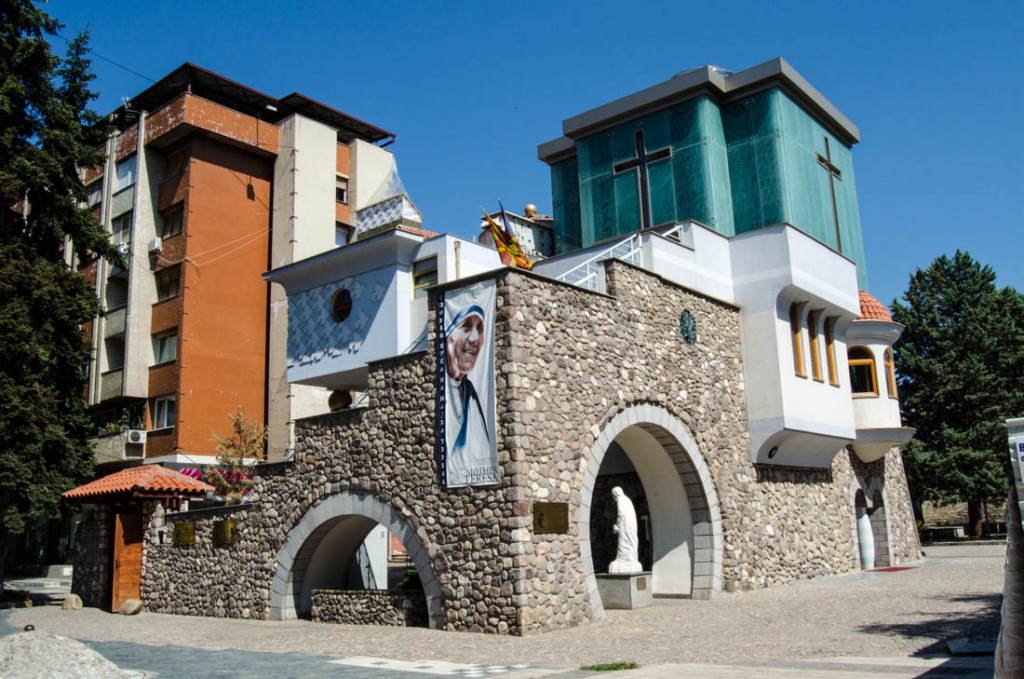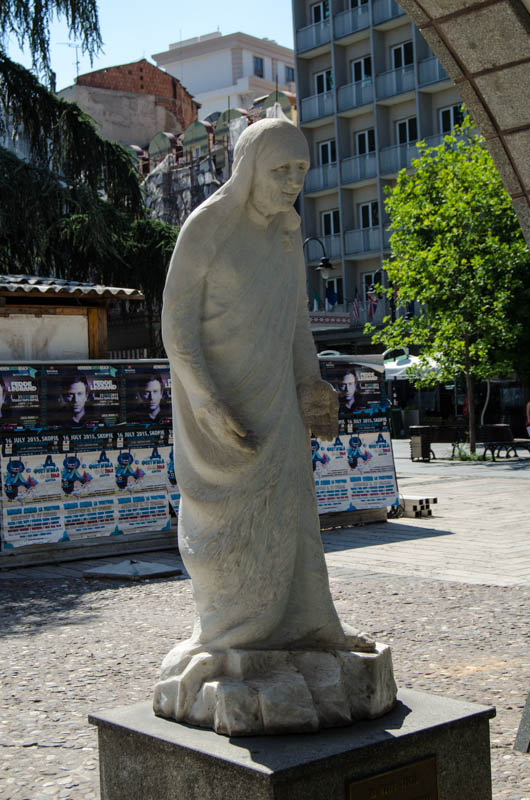 Roadtripping to Wine Country
We've encountered some gorgeous scenery during the course of our travels, and Chris has been chomping at the bit to rent a car and drive ourselves around the scenic, winding roads of Eastern Europe. With a bounty of natural beauty and a shortage of tourist buses (also, it helps the whole country is the size of New Hampshire), we thought Macedonia would be just the place to rent some wheels. And so, Chris, our five-speed Peugeot, and I made our way south from Skopje into Macedonia's wine country.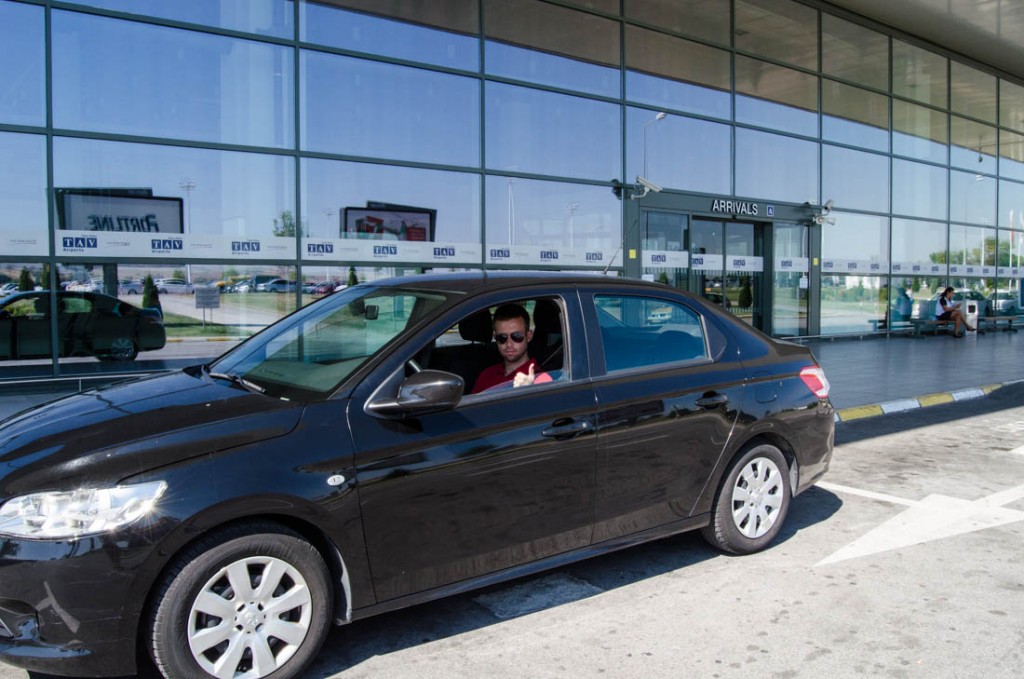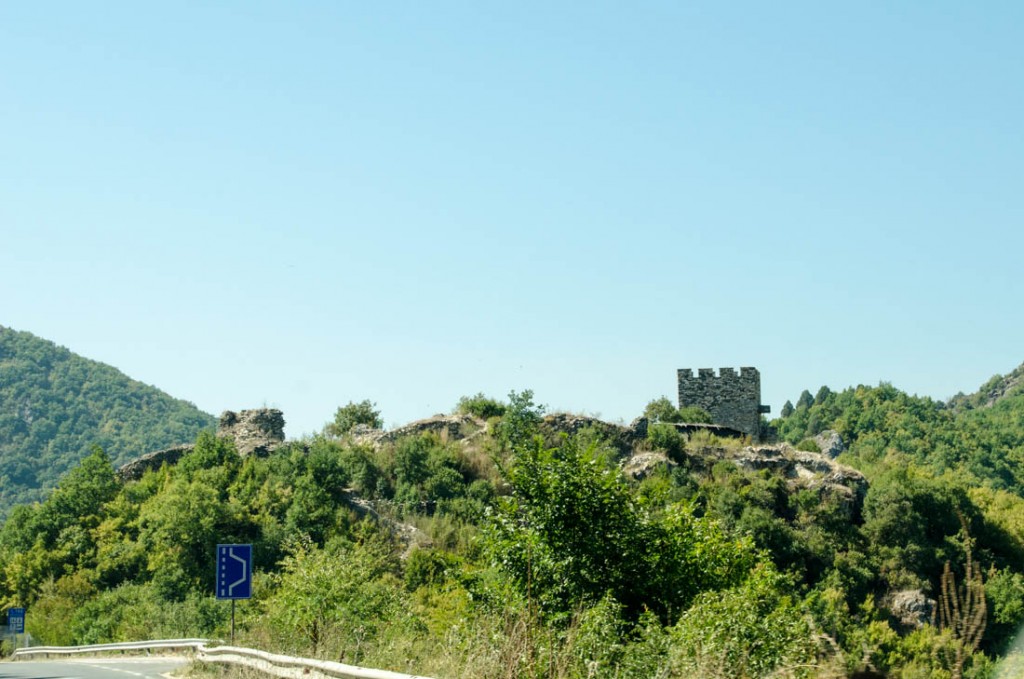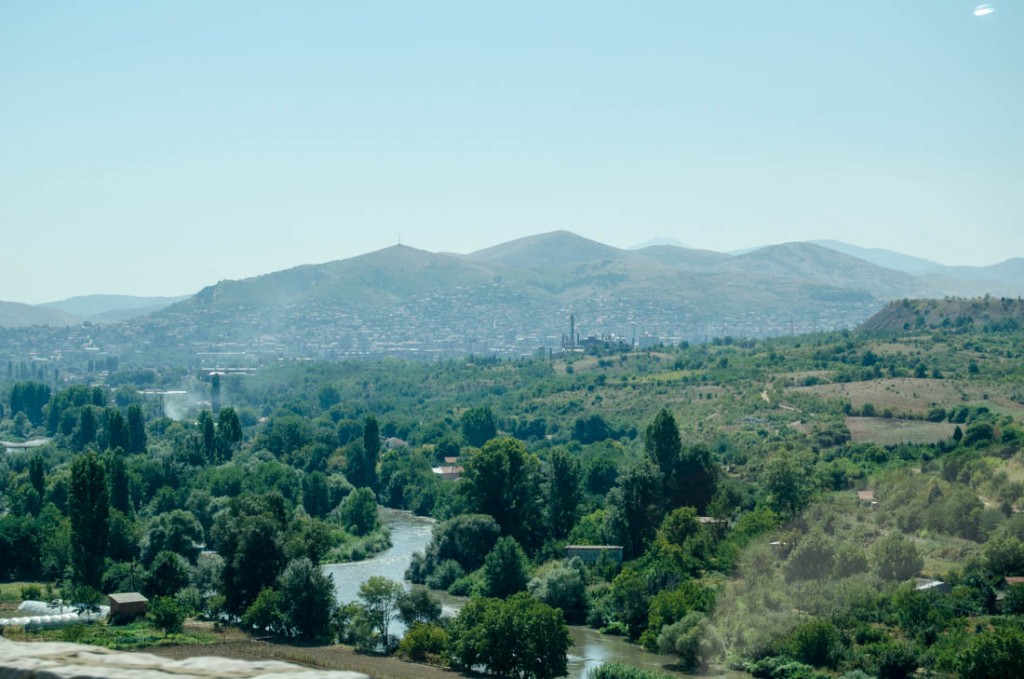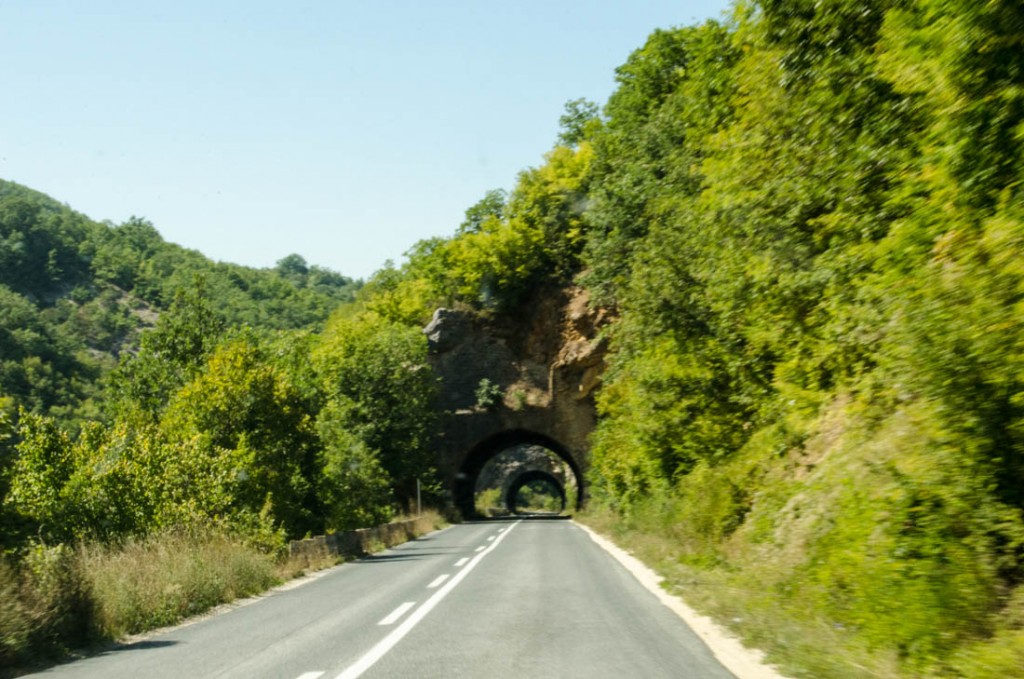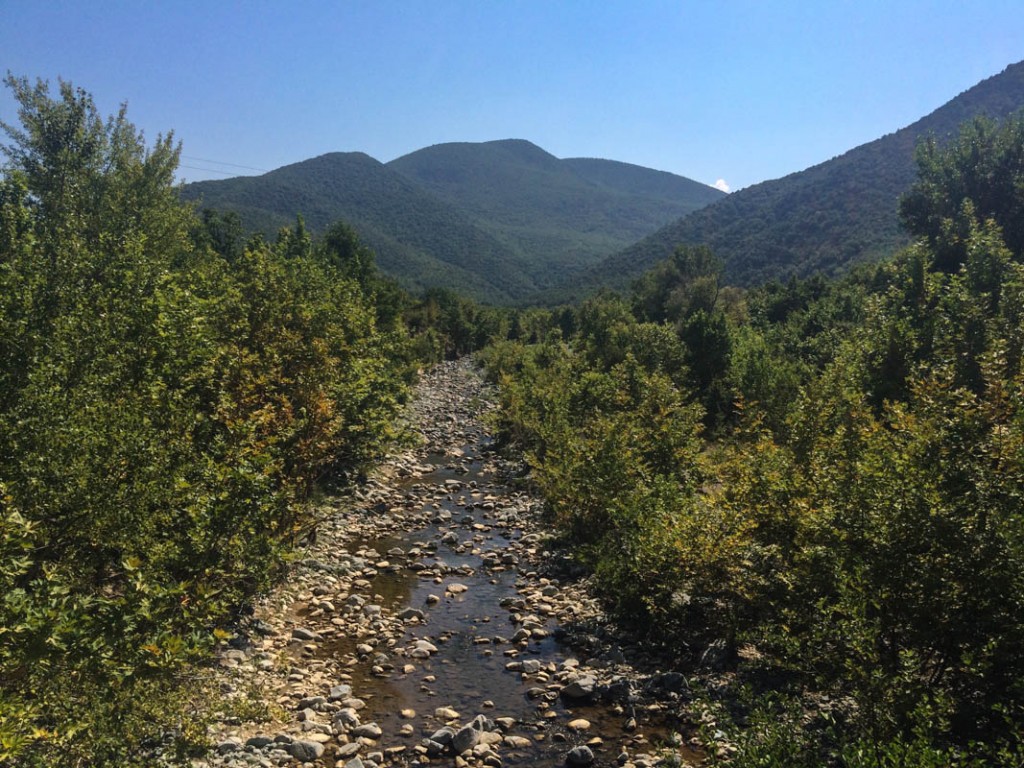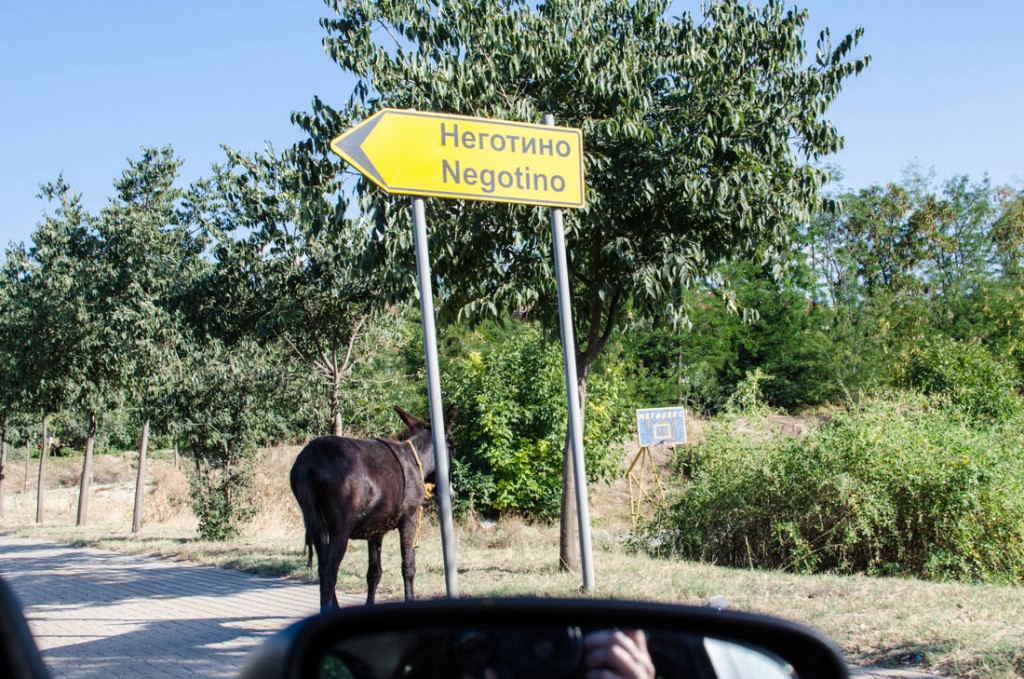 We first read about Macedonia's little-known wine industry from our favorite travel agent (the New York Times). Although Macedonia has been making wine for thousands of years and has an excellent climate for grape growing, you probably haven't heard of it before. During most of the last century, most of Macedonia's wineries were nationalized under the socialist regime and its wine sold in bulk to other European countries to package as they saw fit. Only recently has Macedonia begun to put itself out there as a global player in the wine industry. For Chris and I, this meant amazing, incredibly cheap wine and often private tours of some of the country's leading wineries; a complete contrast to other wine-tasting experiences we've collectively had in Napa, Argentina, and New Zealand. I wrote a separate article on the food and wine of Macedonia, but a definite highlight of our time in Macedonia was the two nights we spent at the Popova Kula Winery. This adorable bed and breakfast (with wine-themed rooms) is also a working winery and boasts an amazing restaurant. The staff even pointed us in the direction of where we could swim in natural pools during the day (before wine tasting started again, of course).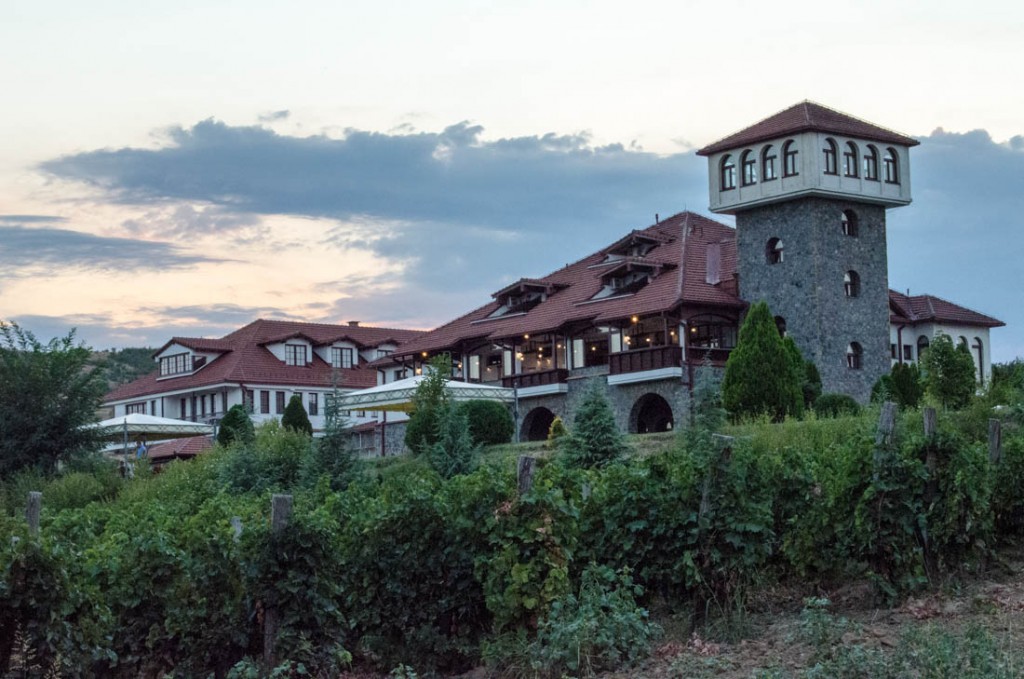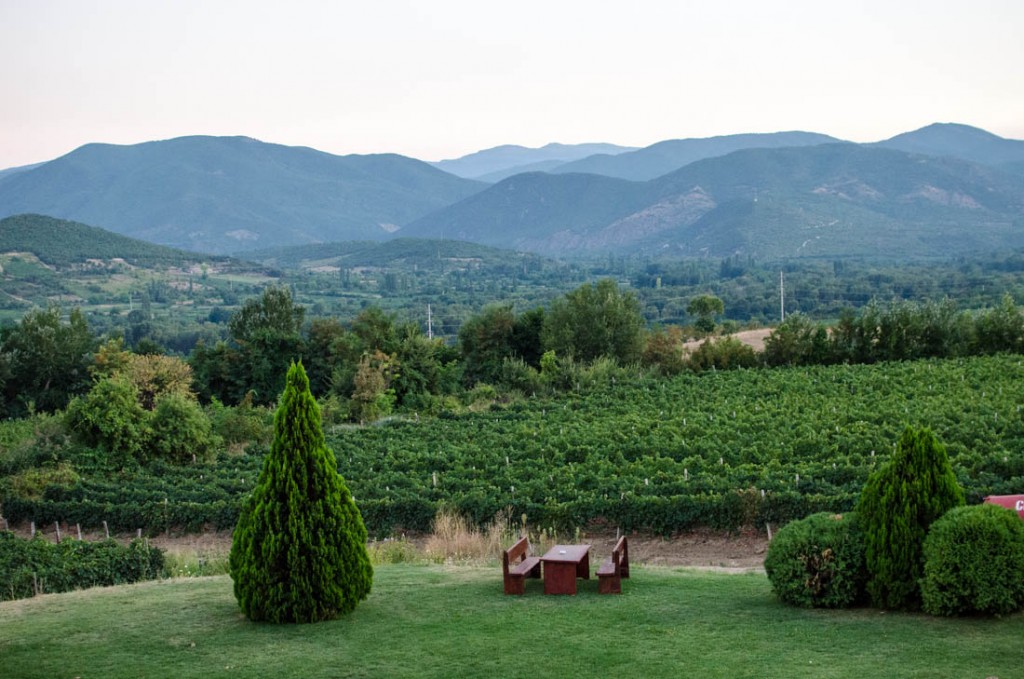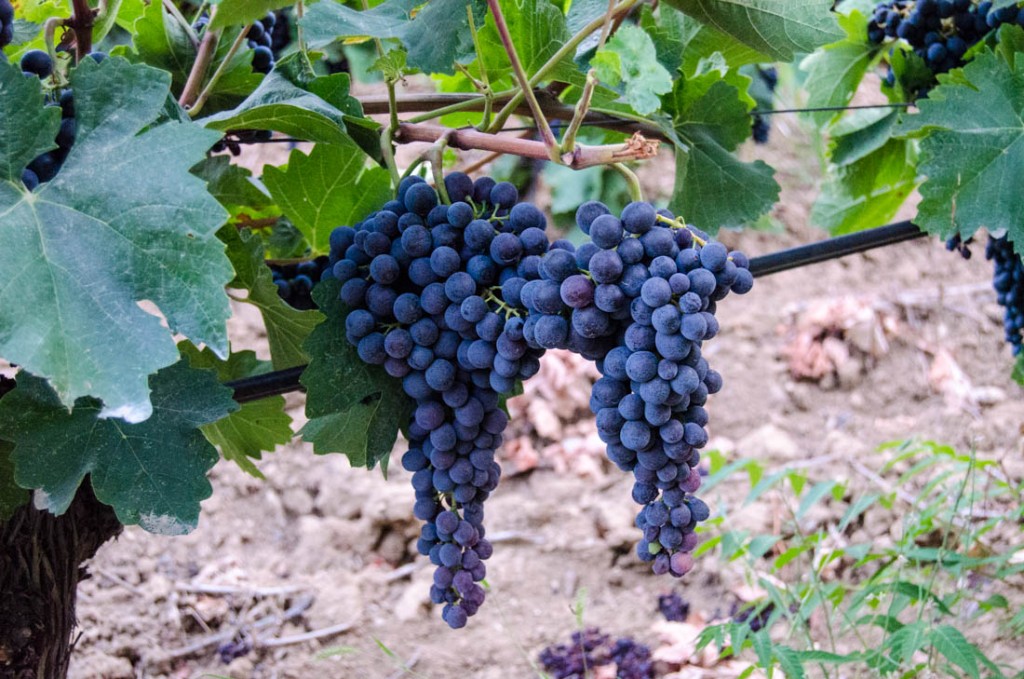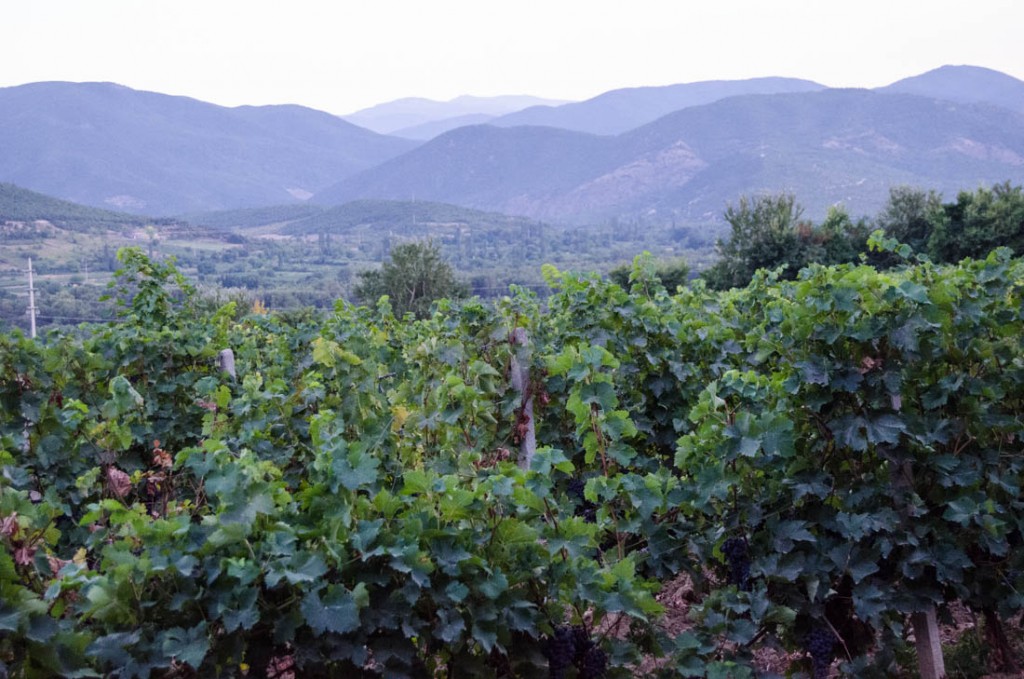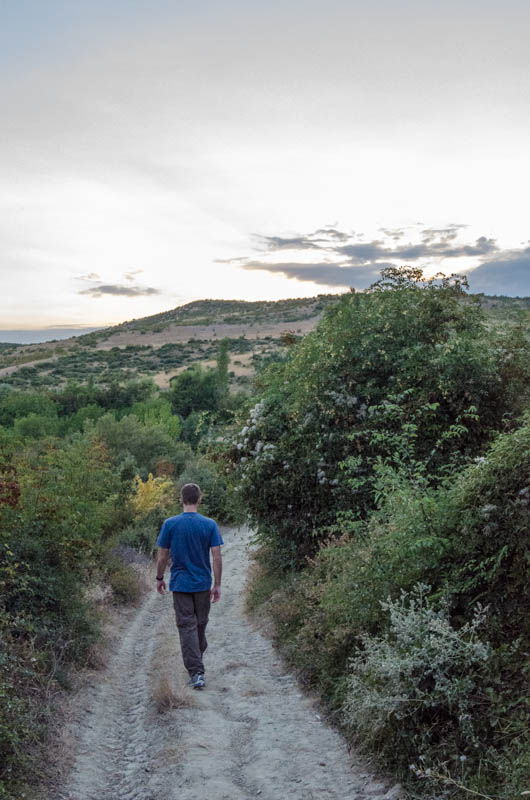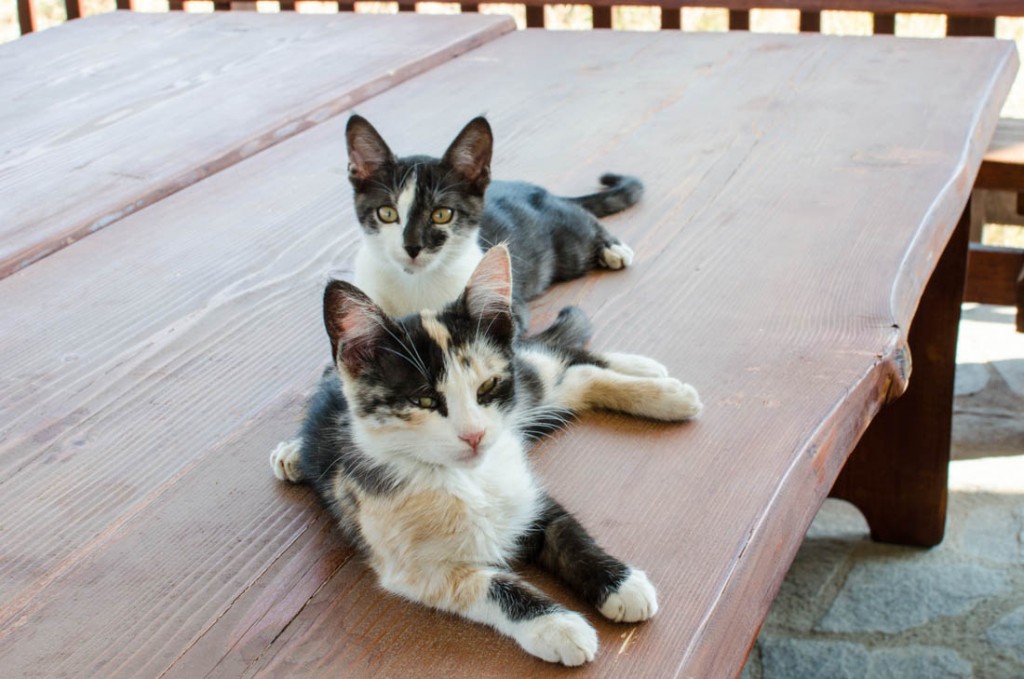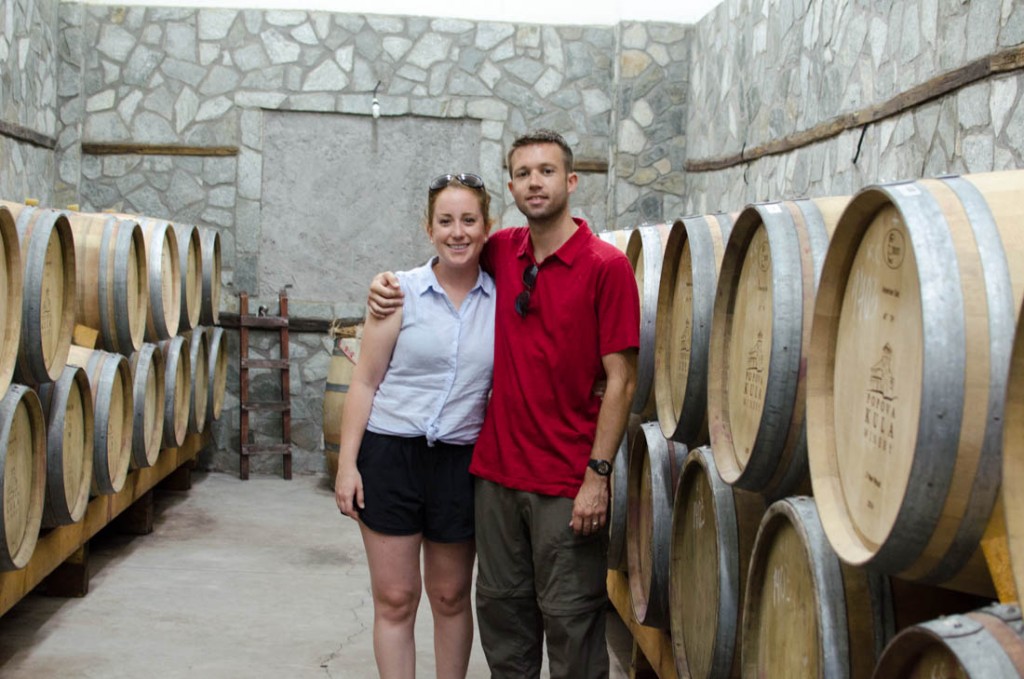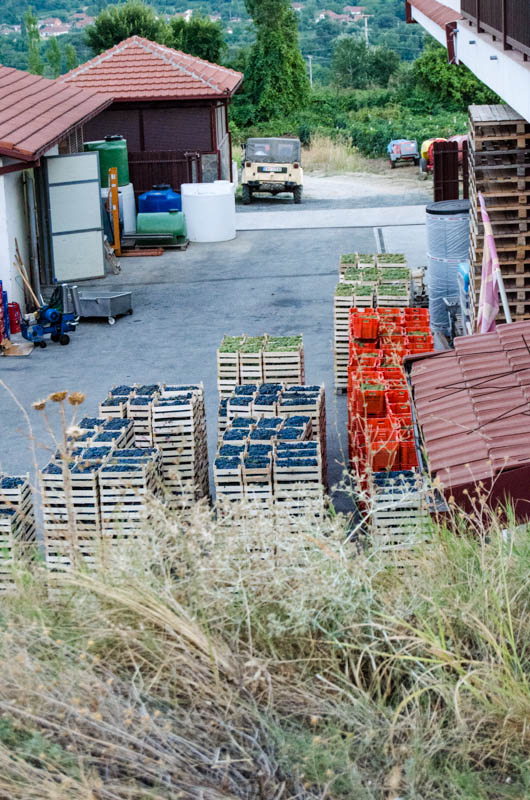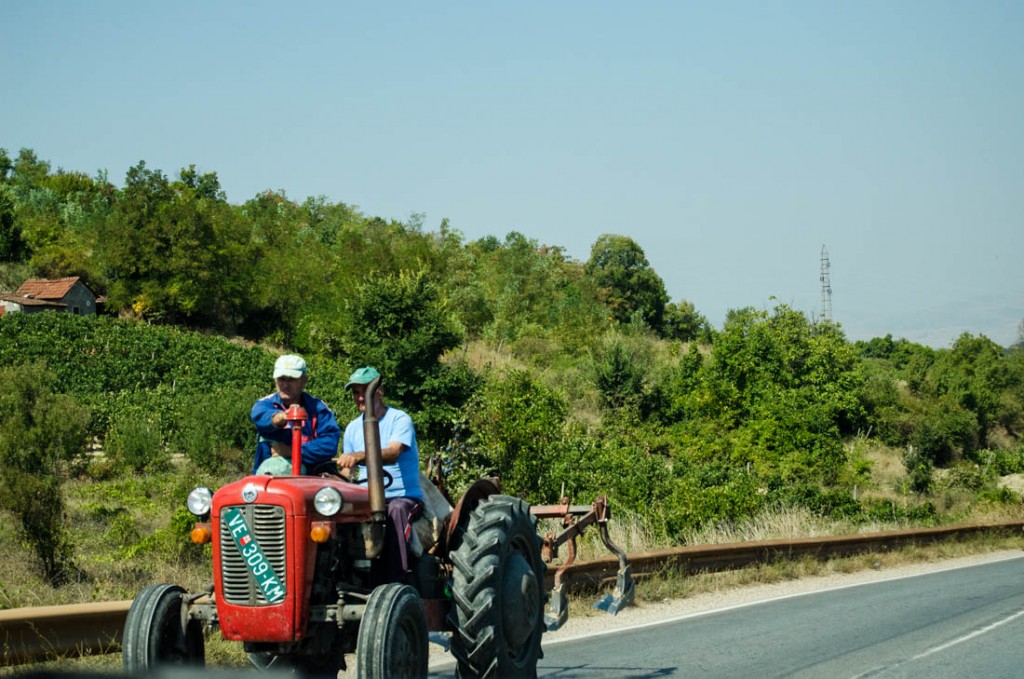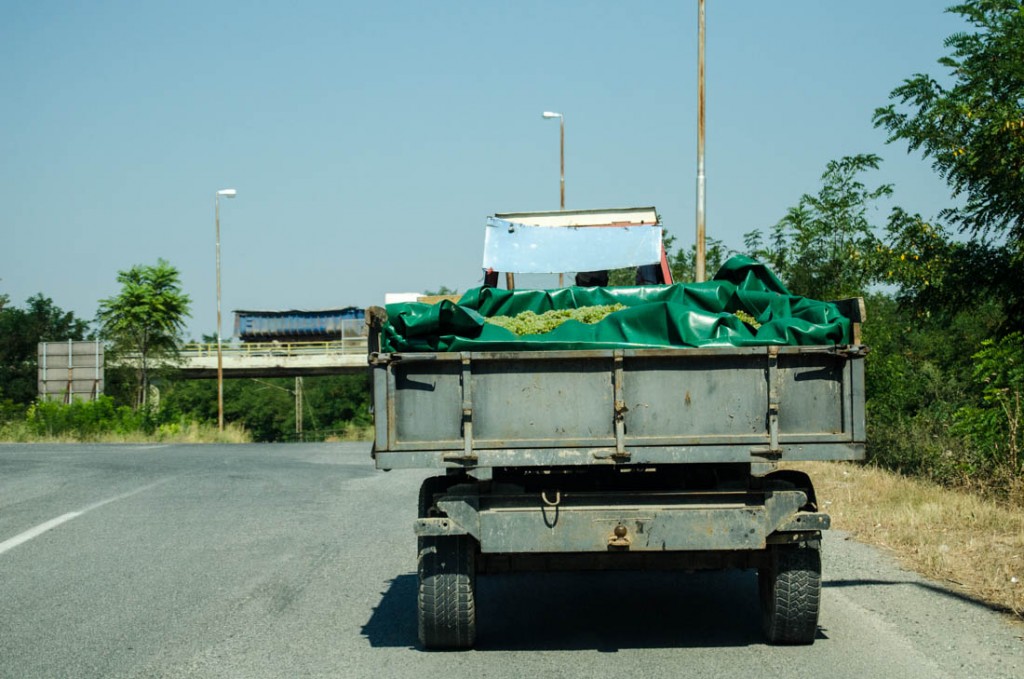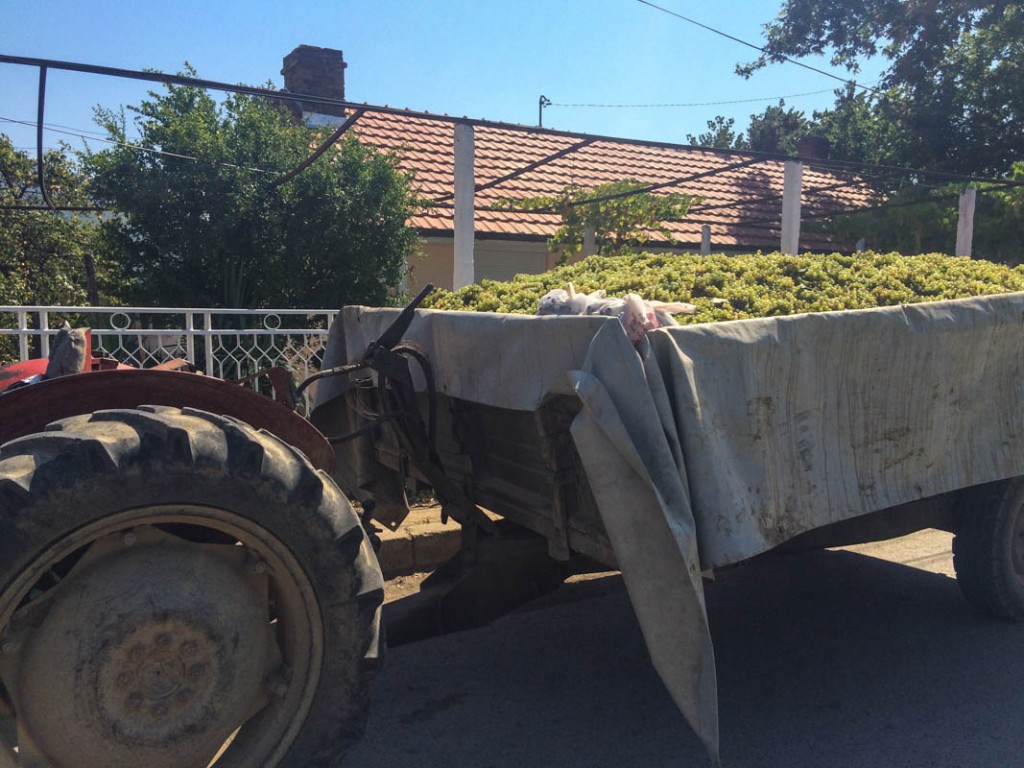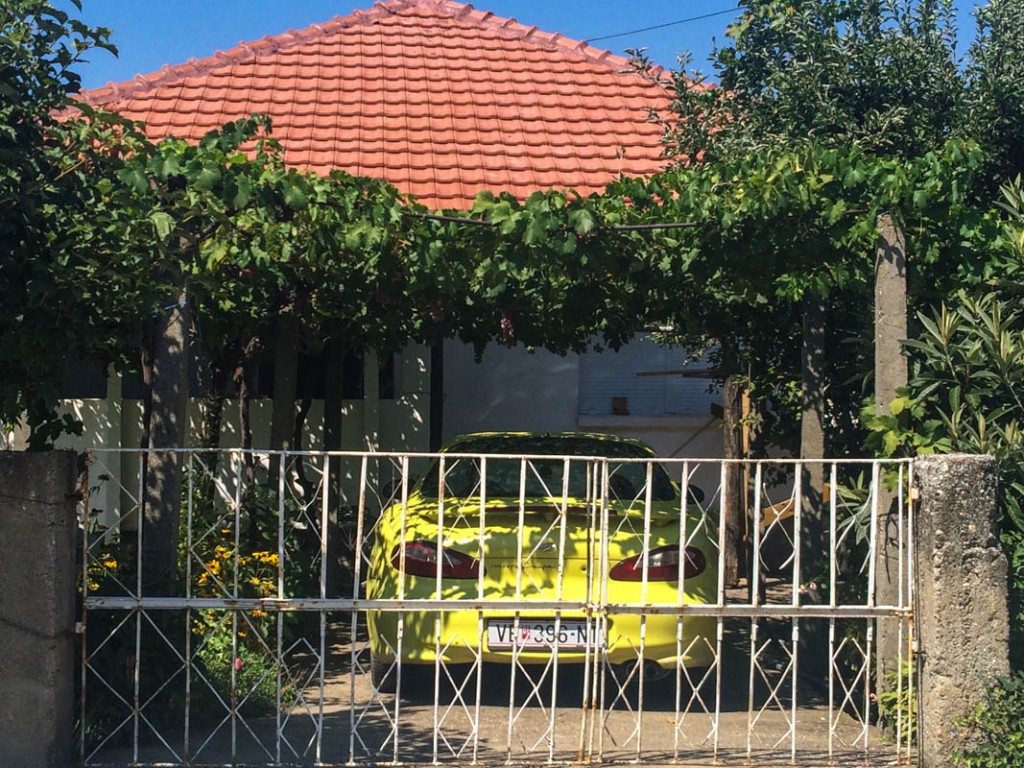 Loving Lake Ohrid
The last leg of our Macedonian road trip was Lake Ohrid. Even though this is the country's most popular tourist destination, we found the streets of its old town to be mostly deserted and surprisingly few people and boats on the clear, sparkling water of one of the oldest and deepest lakes in Europe. We ended up taking an incredibly scenic back road through the woods to one of Ohrid's most famous churches and drove along the lake to visit the Monastery of Saint Naum, which contains the remains of this medieval saint and has walls covered in well-preserved frescoes. Chris and I also had our most fantastic meal of our trip thus far at a lakeside restaurant here (again, more on that soon).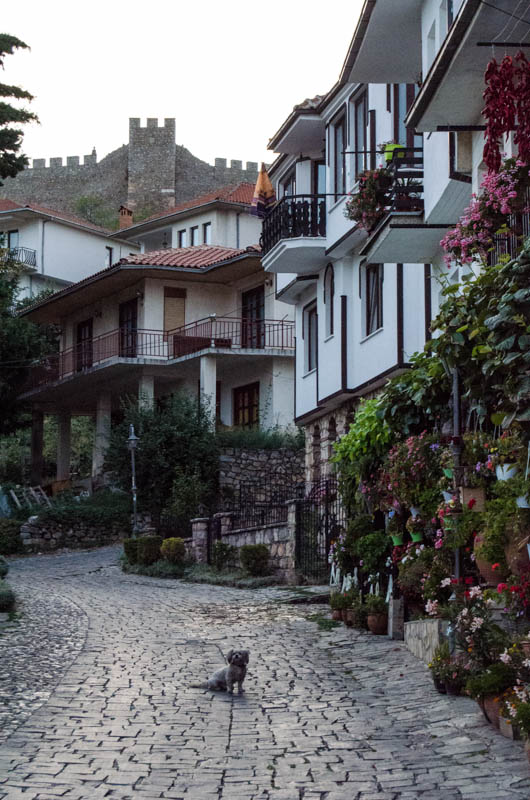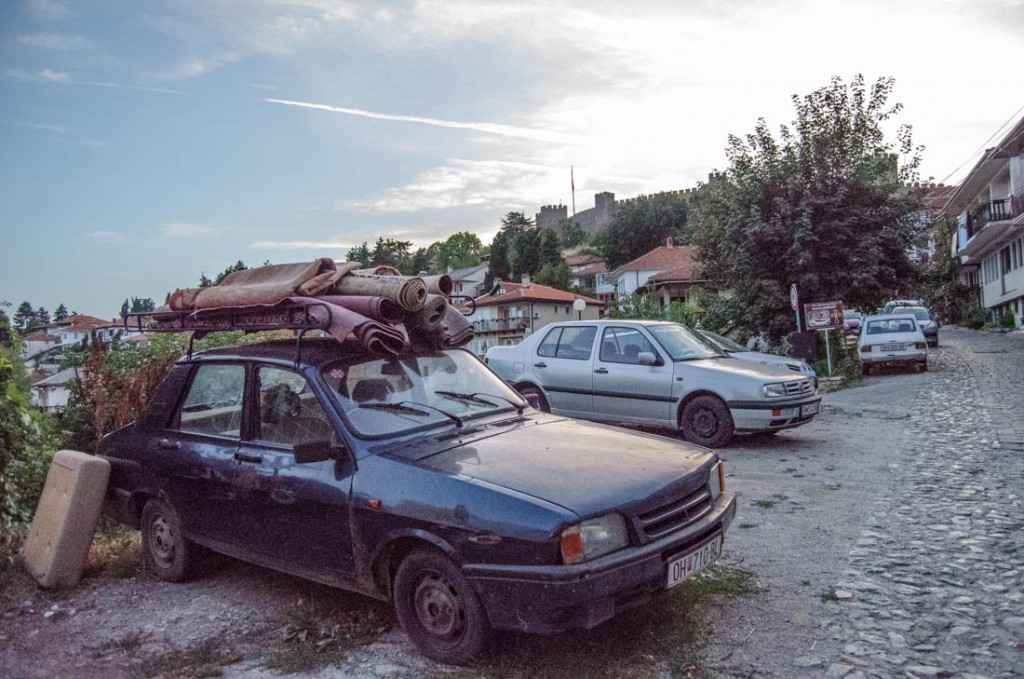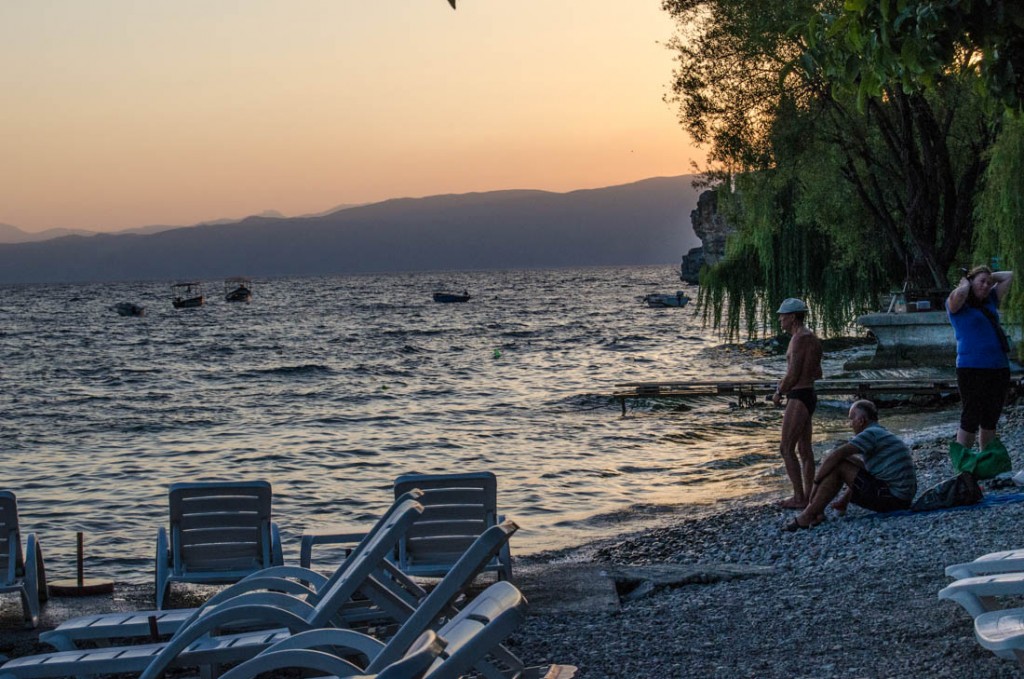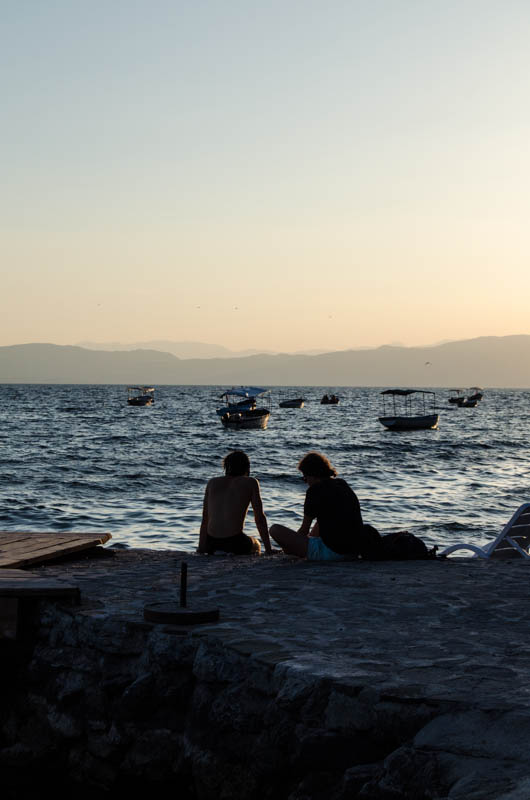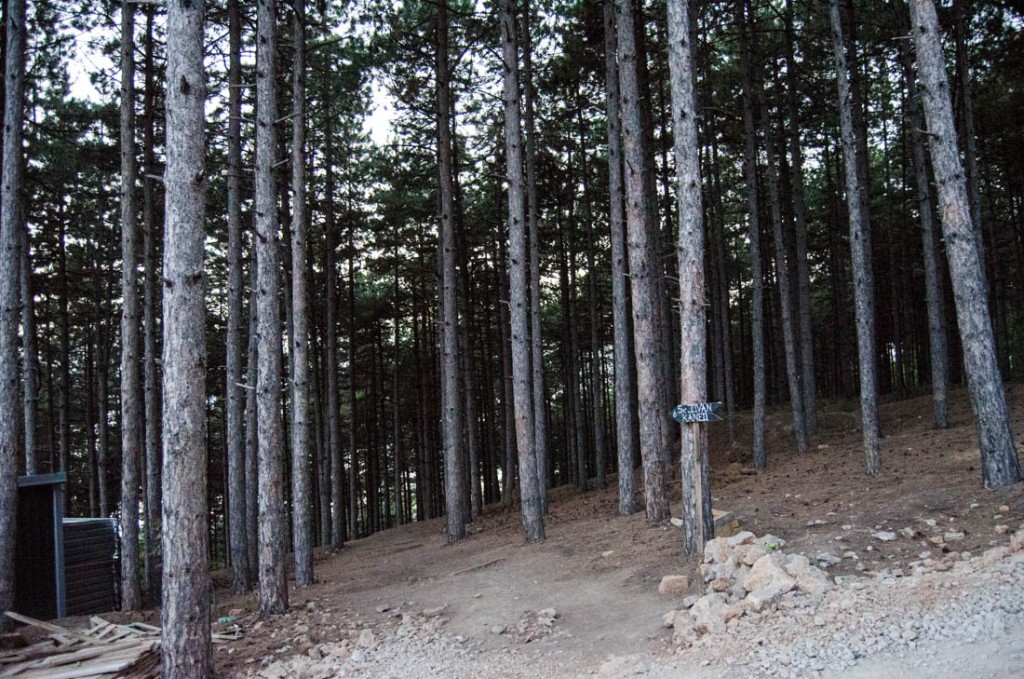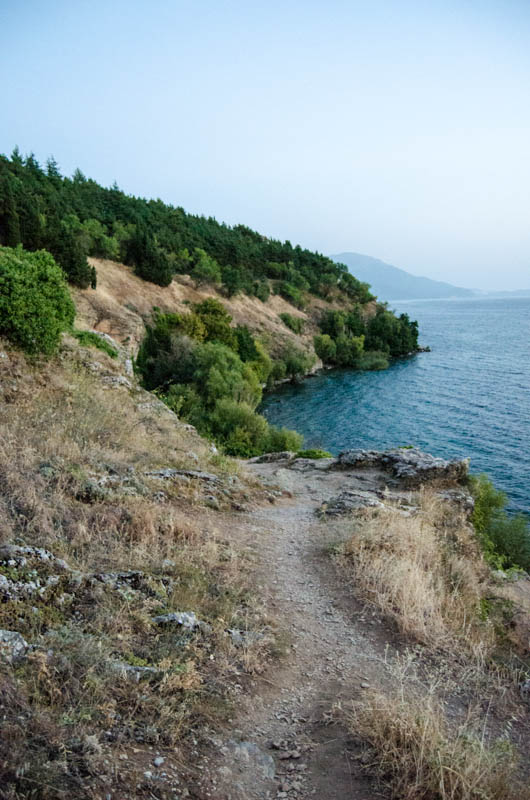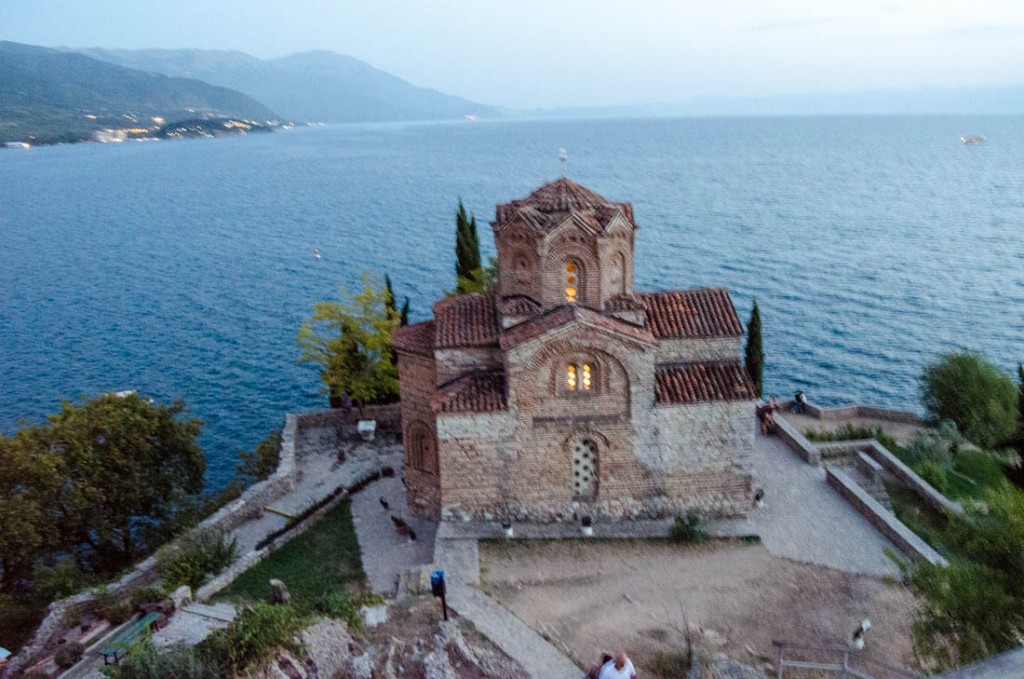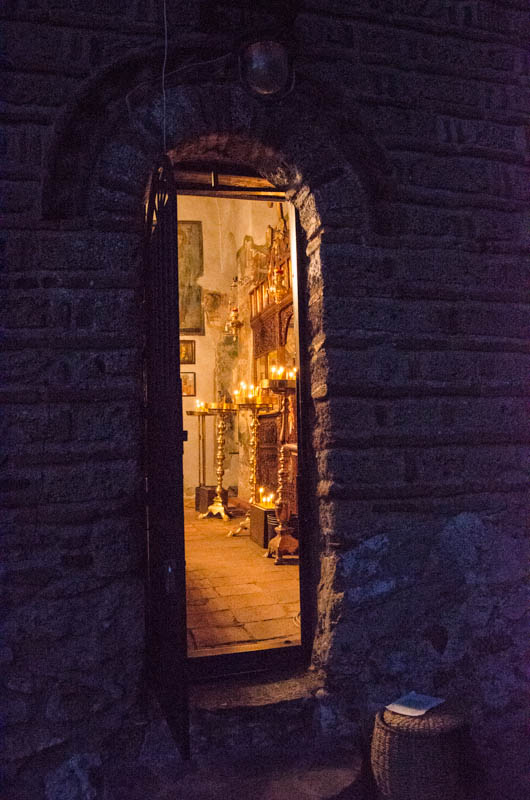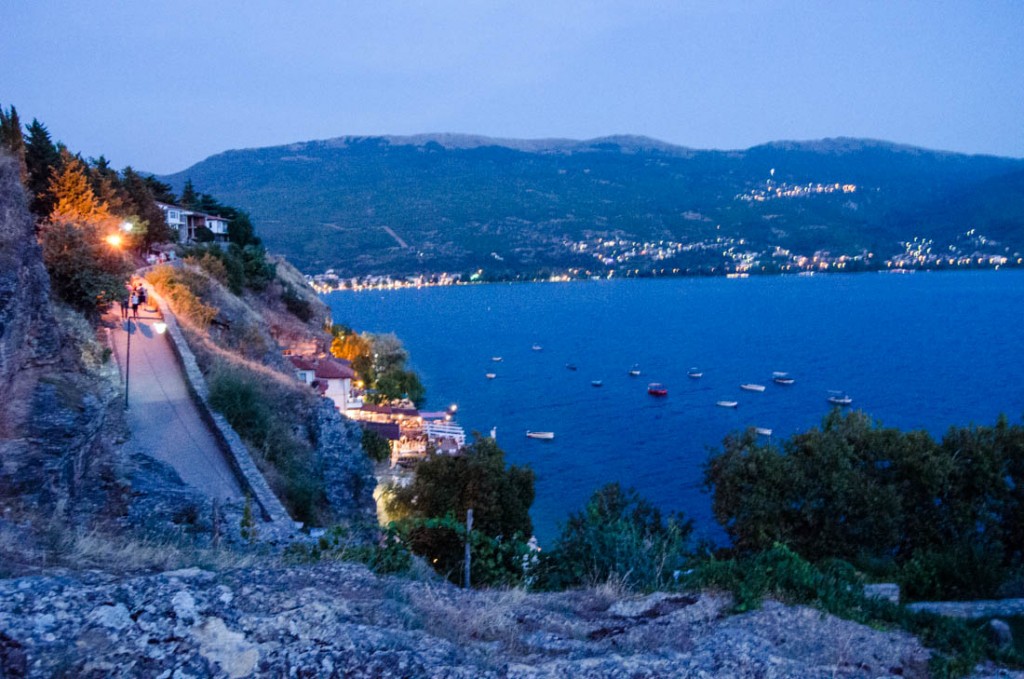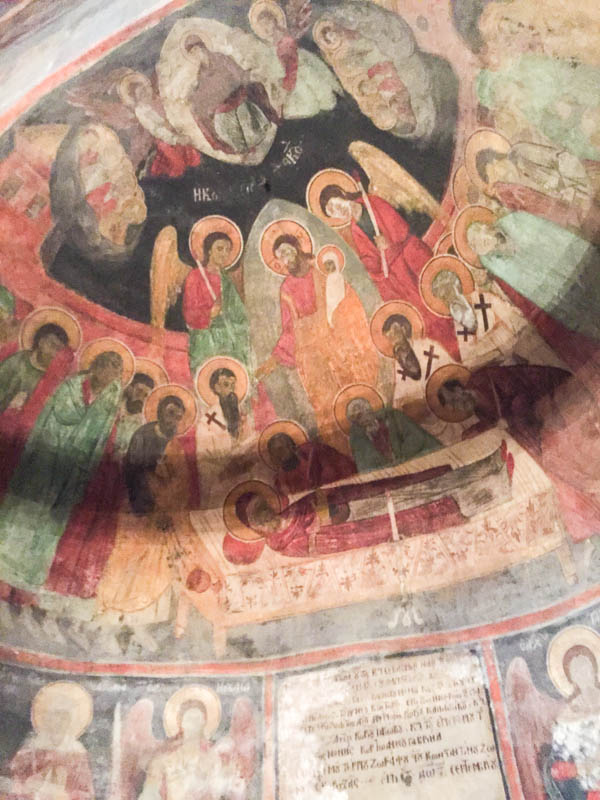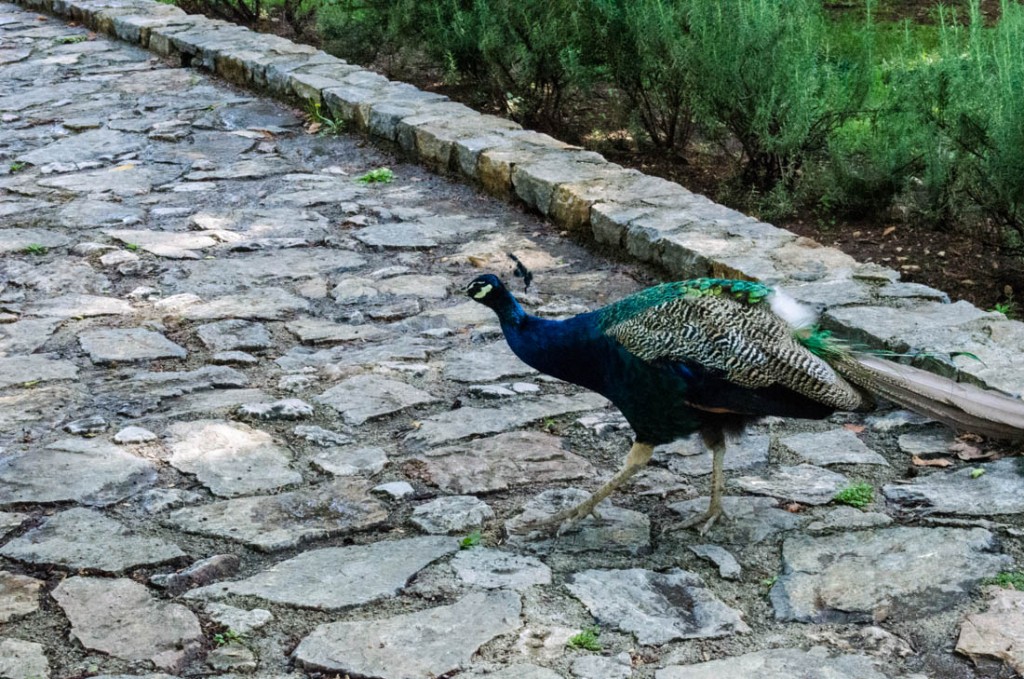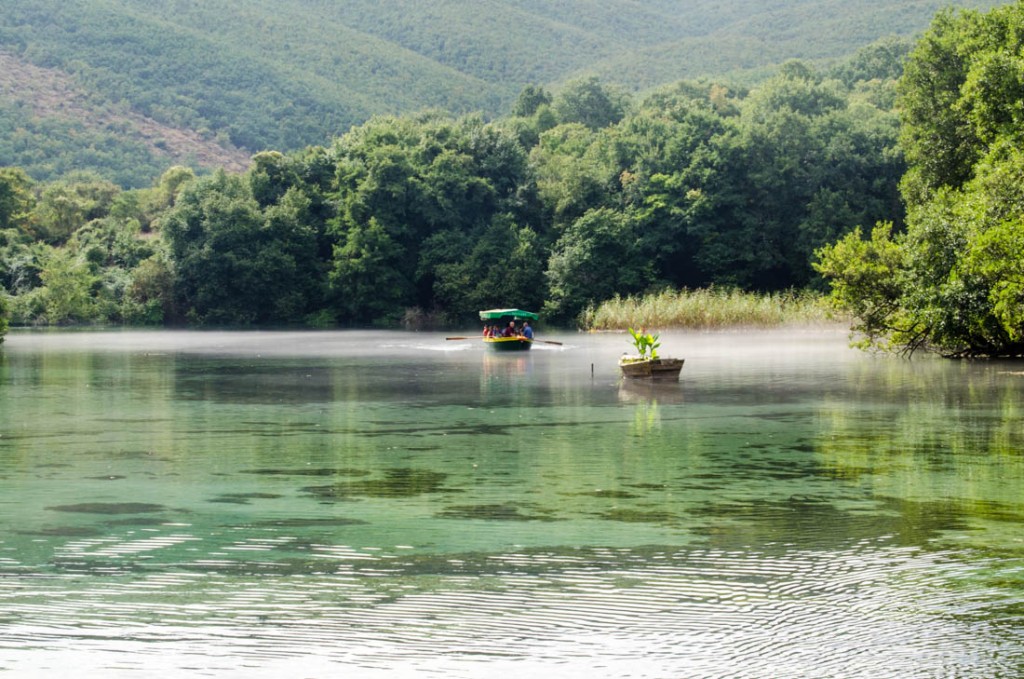 We loved Macedonia so much I'm even hesitant to write a blog post about it. It's one of Europe's best-kept secrets. It's stunningly beautiful, the people are wonderful, the wine is delicious, the food is out of this world, and it is Cheap with a capital C. Most Macedonians are eager for foreigners to discover their country and bring their tourism dollars. The immigration officials when I entered the country brightened when they saw my American passport and even helped me master a few key Macedonian words. But, for right now at least, a huge part of the allure of Macedonia is its undiscovered-ness and the incredible value you can get there. So, what are you waiting for? Go before everyone else does!