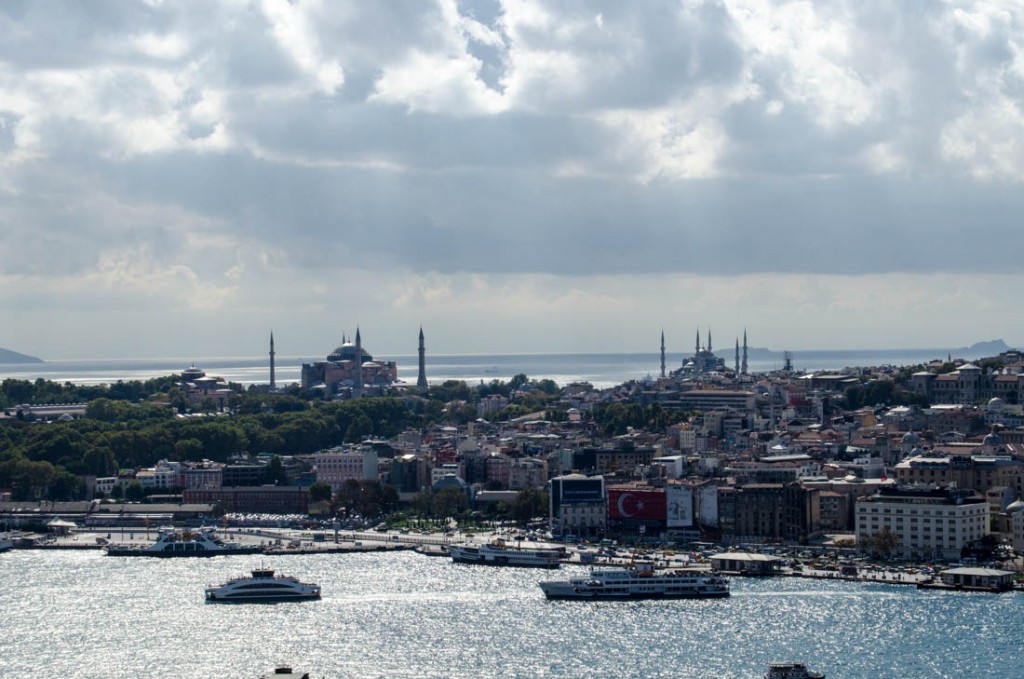 Chris and I had already spent three wonderful days in Istanbul at the tail end of our honeymoon in 2013. We saw the major sights, ate copious amounts of kebabs, spent way too much money on towels and bathrobes, and had our skin buffed to a shine at a Turkish bath. Since we had recently been, Istanbul wasn't originally on our agenda, but I volunteered to go along with Jen since she hadn't been to Turkey before and was eager to see the cultural capital of the country. And I was eager for more Turkish Delight.
Jen and I were both a little nervous about the political situation in Turkey—which has worsened in the last two years—and how our experience might be different traveling as two women in a Muslim country—even a very progressive one—without a man. Even though Istanbul is incredibly safe, it didn't help that on our first night in Turkey, there was a bombing in the capital city of Ankara.
Now, readers (especially family members), don't freak out. We were hundreds of miles away and the bombing wasn't targeted at tourists or Westerners at all (it was at a pro-Kurdish peace rally, which is incredibly tragic). I hesitated even putting that information in this blog post since I didn't want to worry anyone back home or discourage anyone from traveling who may already be reluctant. The truth is that Chris and I have found that everywhere we've gone on our trip has been much safer than we may have initially expected, and we have as high a likelihood of getting robbed or attacked in Chicago as we do elsewhere in the world. But I try to keep it real in this blog, and I won't lie that it didn't unnerve us a bit when we heard the news the night before our hot air balloon ride. So we resolved to be even more careful than our already high level of care, avoiding any crowds and most public transport.
But back to Istanbul—a city of 14 million people and host to 12 million visitors each year. It straddles the Bosphorus Strait, which divides the city into its European and Asian sides. Nearly all of the tourist sights are on the European side, including the Grand Bazaar (one of the oldest and largest covered markets in the world), the Blue Mosque (so nicknamed for the blue tiles covering its interior), Hagia Sophia (a Christian basilica from the 6th to 15th century, converted to a mosque following the Ottoman conquest—and subsequent renaming—of Constantinople in 1453, and then ultimately becoming a museum in the 20th century).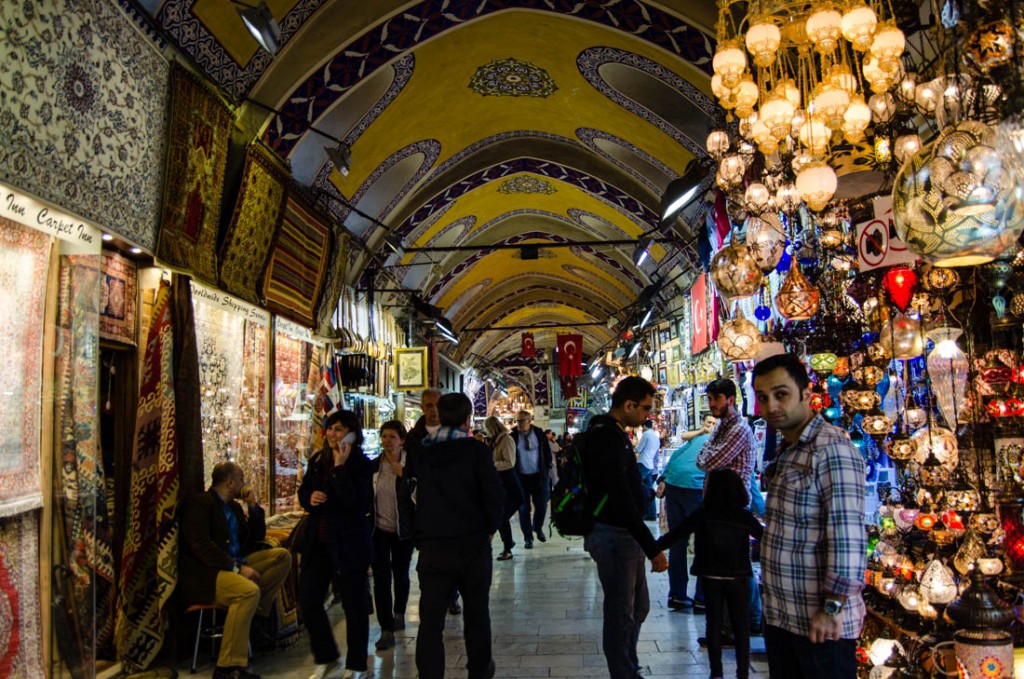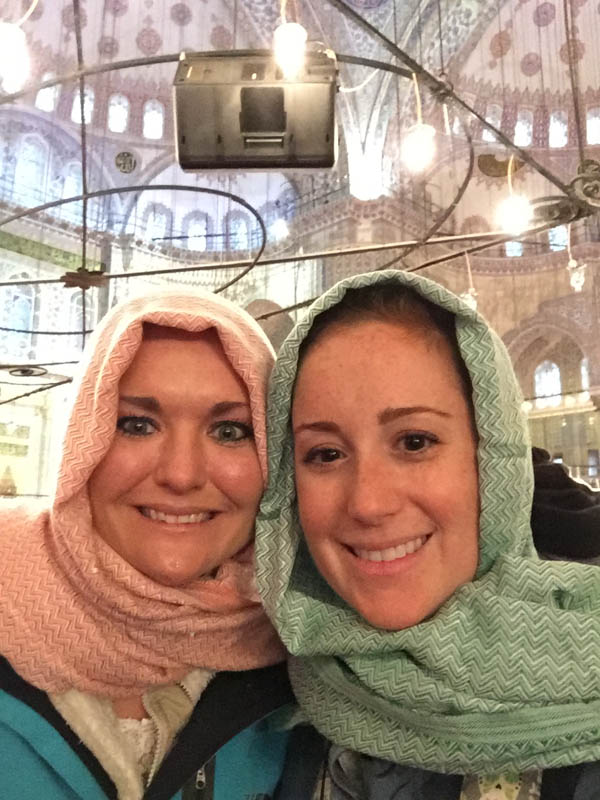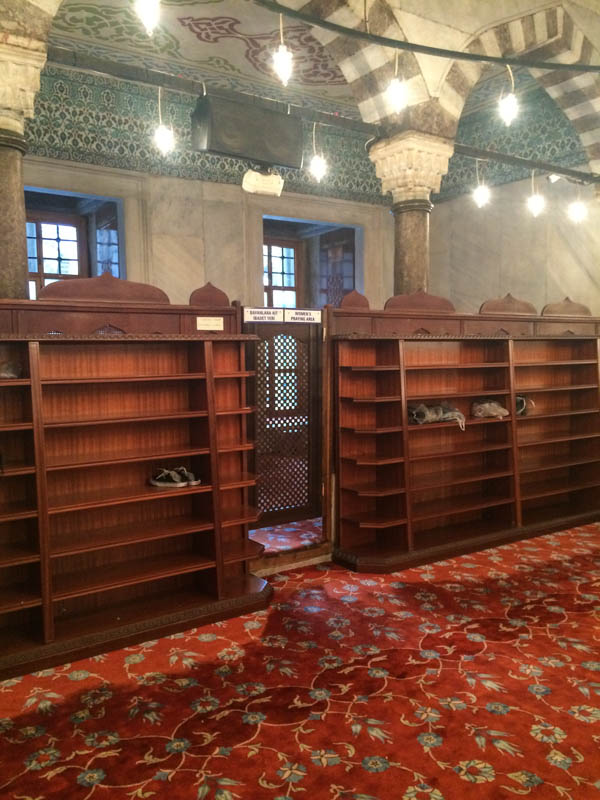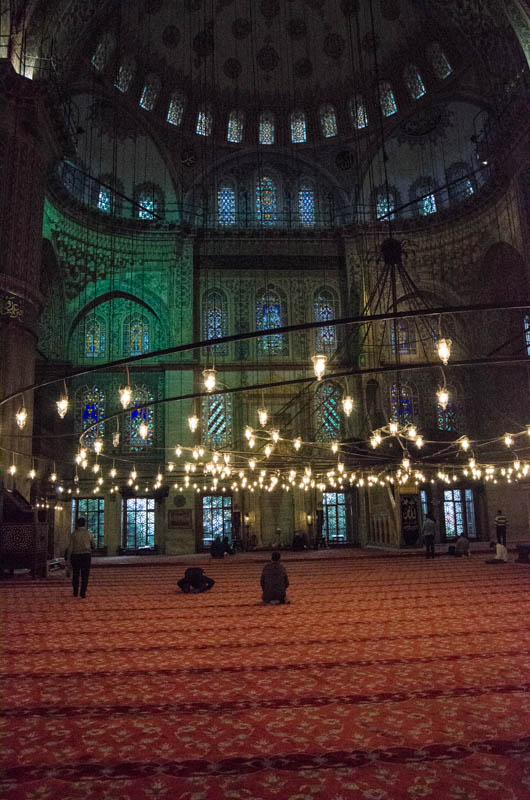 Turkey is known to have some of the finest textiles in the world, especially for bathrobes and the famous Turkish towels. We had already visited some exquisite shops during our honeymoon, buying blankets, towels, robes, and scarves for ourselves and our families, and I was eager to return and introduce Jen to the ultimate luxury that is Turkish textiles. Skeptical at first about what was so great about a Turkish towel, Jen soon became a convert and went home the proud owner of a couple sets of the most.gorgeous.towels.ever (and I was green with envy given my limited RTW-trip backpack space and lack of permanent address anyways to put them in). At most stores we went into, we were treated to tea, the typical gesture of hospitality, by the shop owners.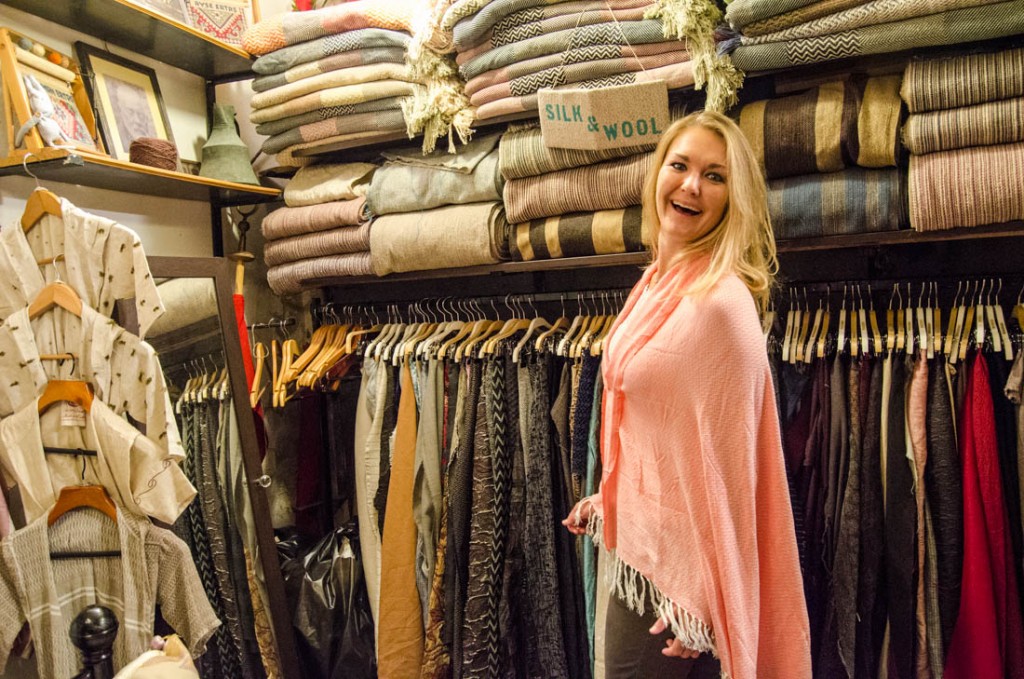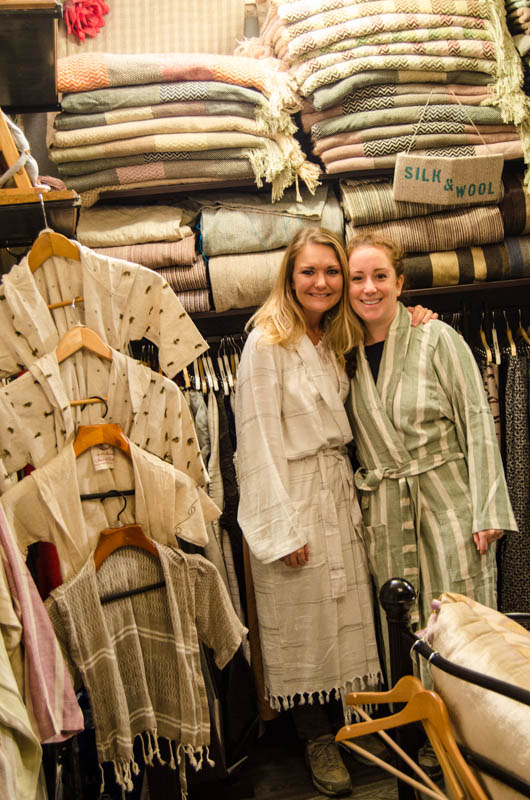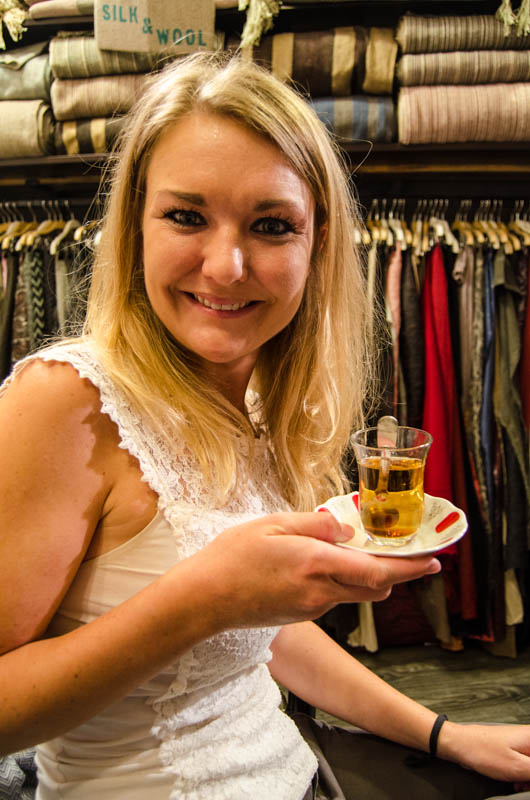 In addition to the luxurious towels, Turkey is also renowned for its cuisine. Jen's favorite was the Turkish tradition of cooking stews in clay pots, and I love how you can find doner (vertical rotisserie) kebabs on every corner. Then there's the array of fresh squeezed juices to choose from. Or the goat's milk ice cream so thick you can eat it with a fork and knife. The one exception might be Turkish coffee. While I would argue that everyone has to try the muddy stuff once, chances are you're unlikely to order it again.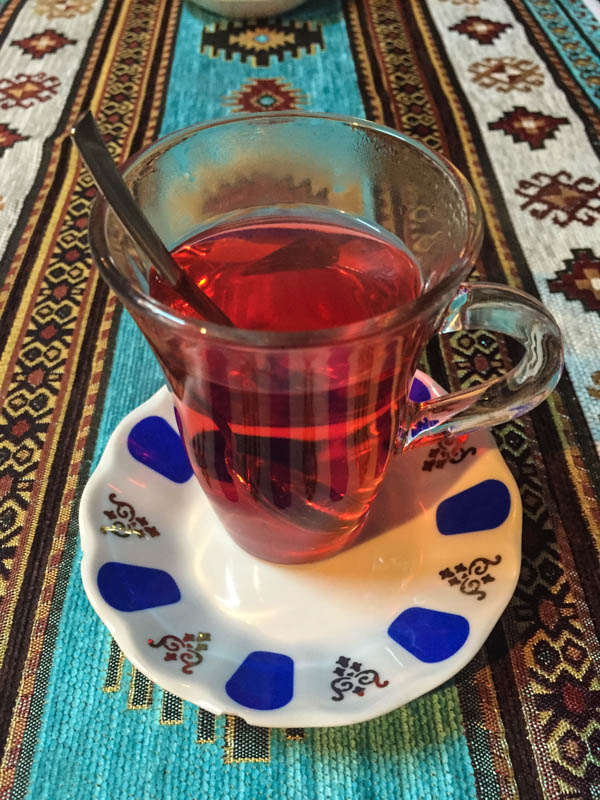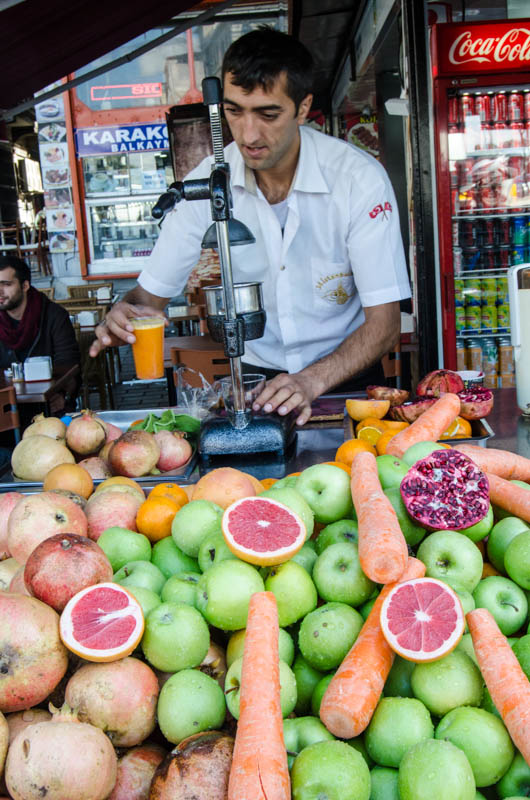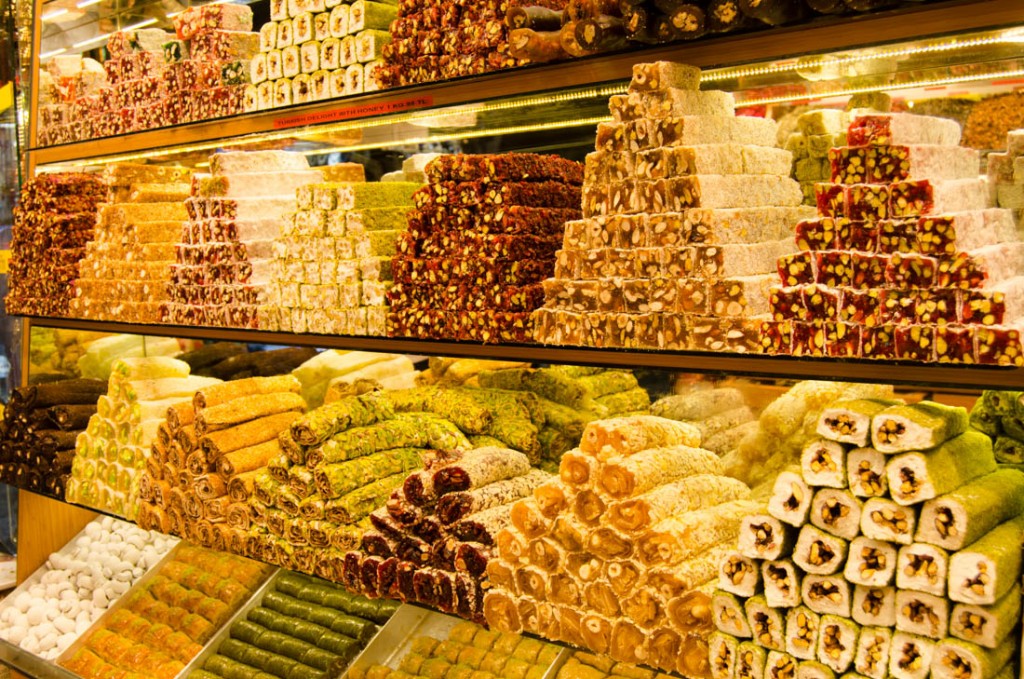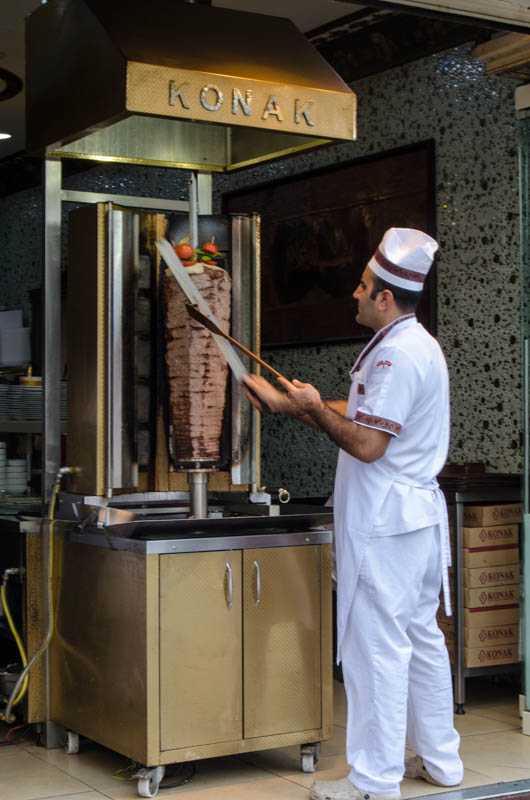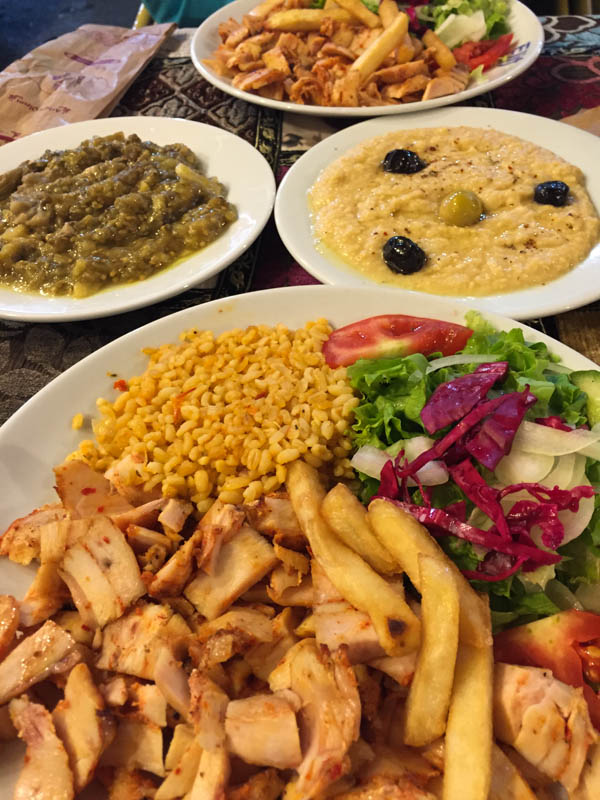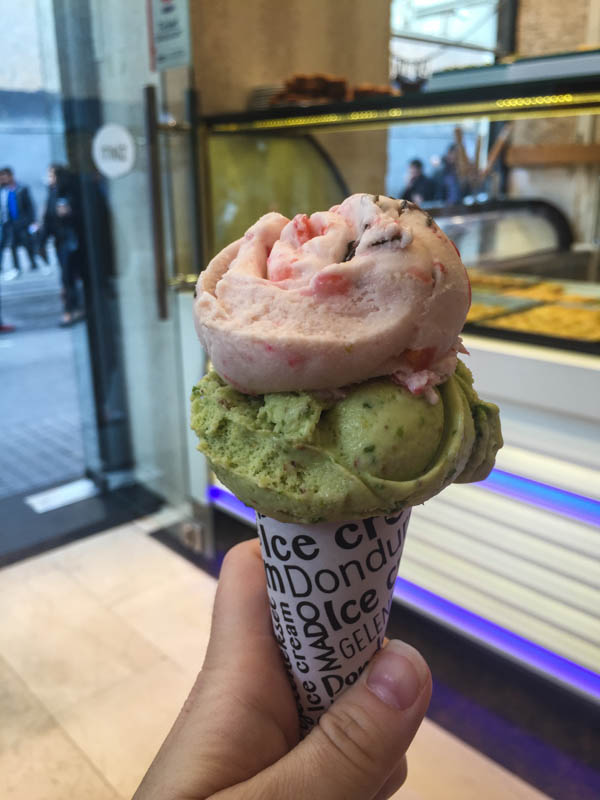 After visiting the Grand Bazaar, Blue Mosque, and the Spice Market, we crossed the Galata Bridge with its usual collection of men fishing off the bridge (we also spotted a pod of dolphins!) and then climbed up the Galata Tower for the aerial views of the city. Then we continued further north into the Golden Horn to the busy shopping Istiklal Street, Istanbul's equivalent of Chicago's Magnificent Mile. It's the busiest street in Istanbul, and, even though cars aren't allowed, we still had to fight our way through the streams of locals and tourists and the occasional trolley that would appear and divide the crowd Moses-style. Our walk ended at Taksim Square, which seems to be undergoing heavy renovation. Even though everything (minus the sledge hammers and cement pourers) was very tranquil when we visited, if any protests were going to happen in Istanbul, they would be at Taksim Square, so we just snapped a picture and then high-tailed it out of there.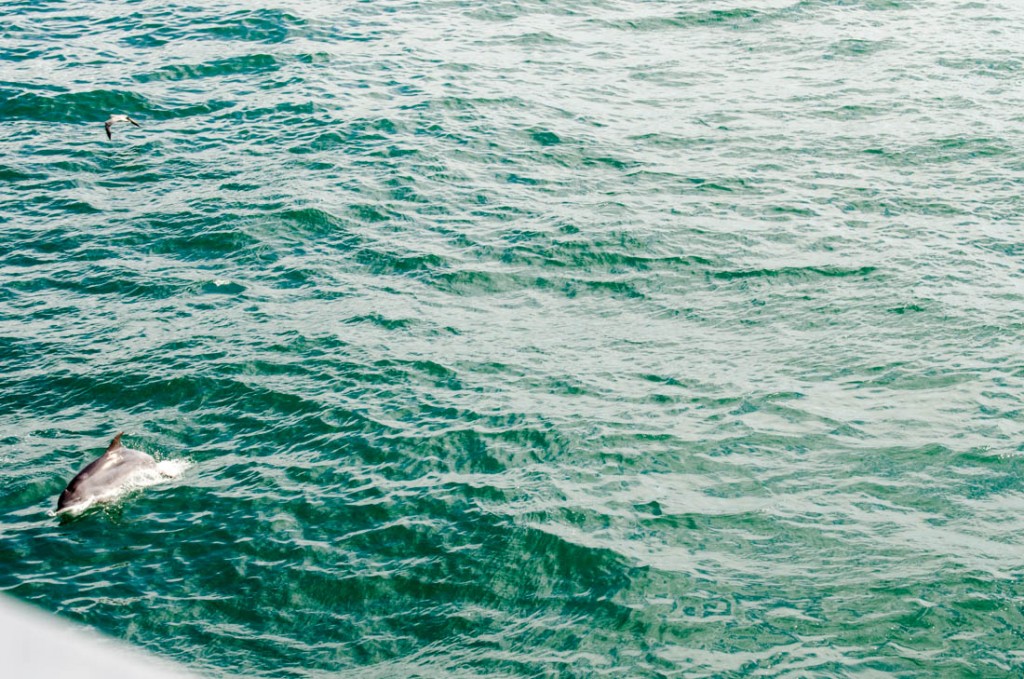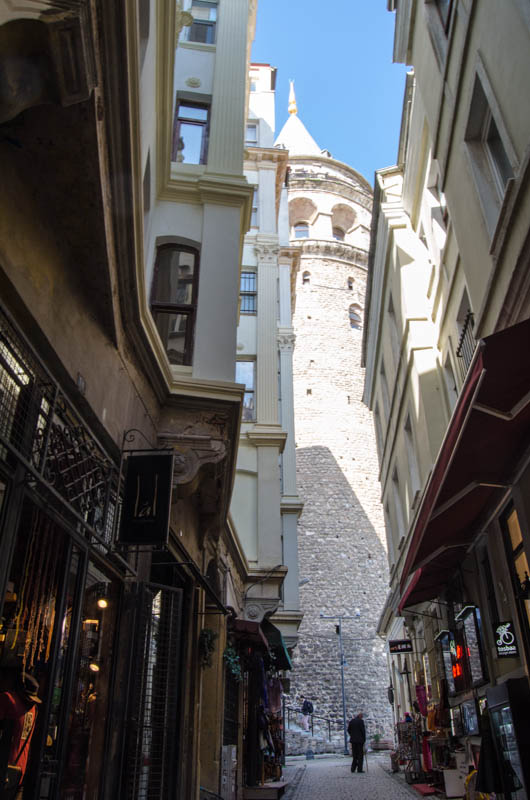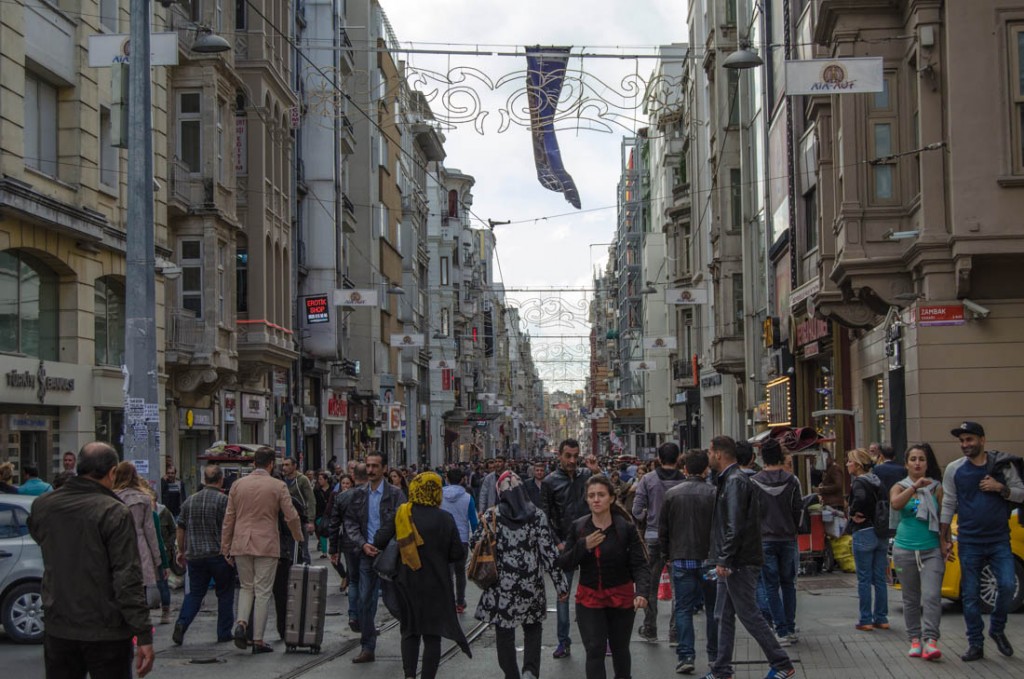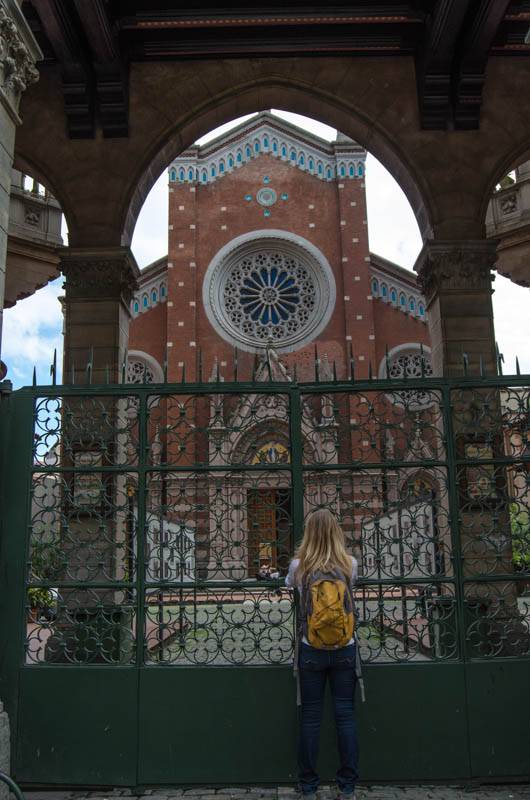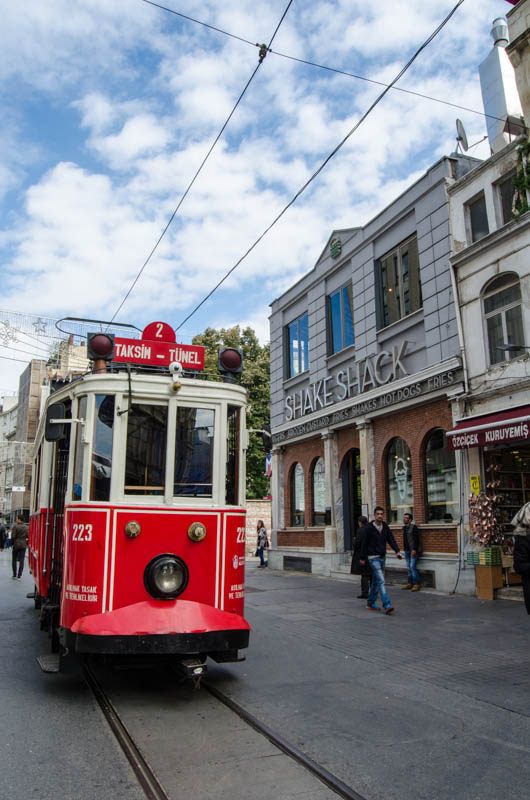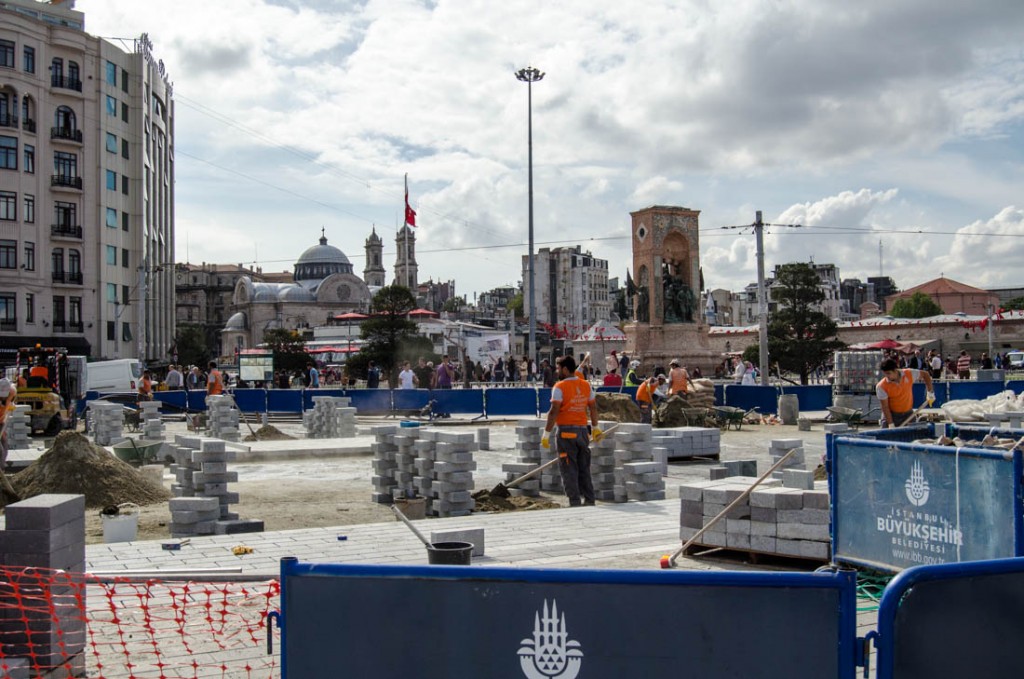 Jen really wanted to get out onto the water, and I was excited to try out something new that Chris and I hadn't done on our prior trip. We both knew that we didn't want a touristy organized river cruise, and, after a little internet research, we found out that you can take the normal ferry for a two-hour cruise up the Bosphorus for only 12 lira (about $4)! The Bosphorus is a narrow strait that splits Istanbul into the European and Asian sides and leads up to the Black Sea. Not only did we get great views of the Blue Mosque and Hagia Sophia from the water, but there was a whole host of new sights to see further up the river, including palaces and fortresses.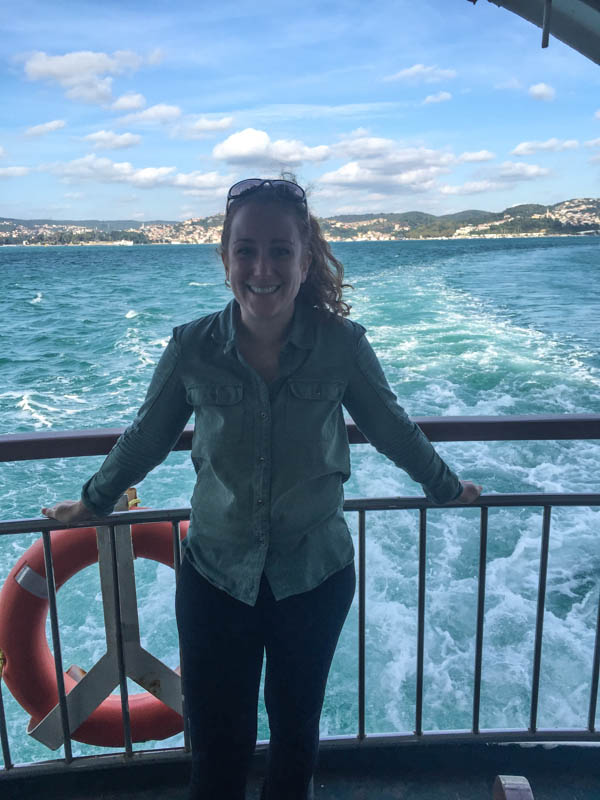 We closed our visit to Istanbul by participating in the age-old Turkish tradition of hookah (called nargile here) and backgammon. With the apple-flavored smoke and music from a whirling dervish performance in the air, I was reminded of all the things I love about Istanbul and was happy I'd come back.