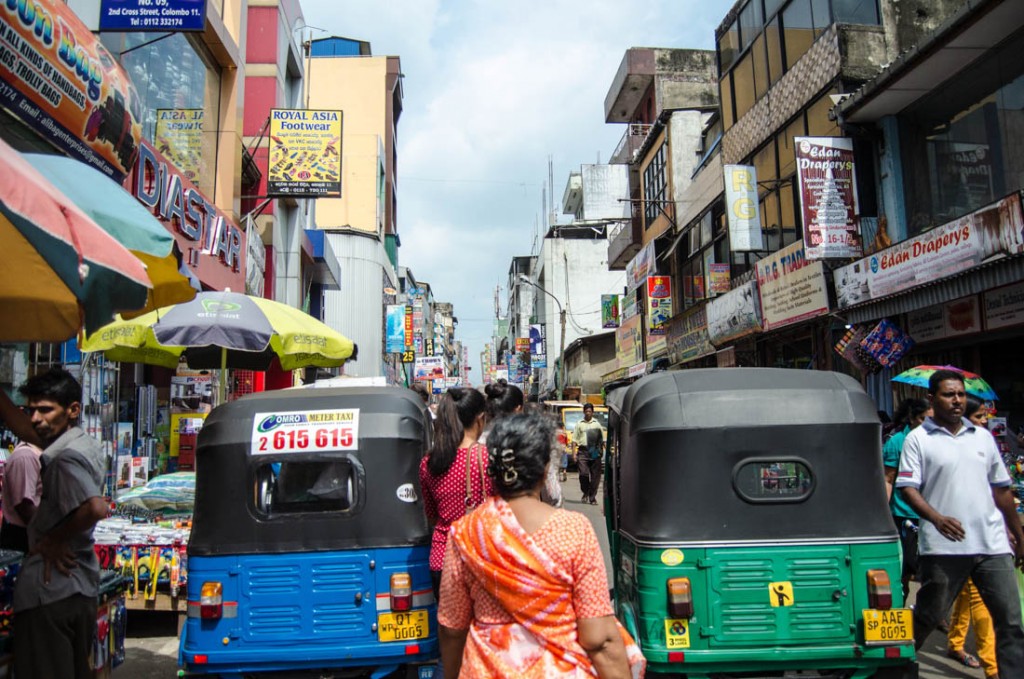 I try very hard to have no expectations for the places we go on our trip. I find this usually prevents me from getting too high of hopes, and I usually end up pleasantly surprised. Chris, on the other hand, can't help himself. Case in point: Sri Lanka. Chris had sky-high expectations Sri Lanka, going as far as predicting it would rival Jordan as one of his favorite countries for our trip. And, by association, I found my hopes were high as well upon landing at Colombo Airport.
Our lofty hopes conspired to make Sri Lanka just an ok destination for us. The natural beauty of Sri Lanka's jungles, tea plantations, and pristine beaches were weighed down by the hardship required to get from destination to destination, insects in our accommodations, sweltering heat, and terrible wifi. After ten days, we were ready to leave, but we decided we wouldn't have shortened any part of the trip in retrospect.
Sri Lanka—formerly known as Ceylon until achieving independence from the British in 1948 and then becoming a republic in 1972—is a tear-shaped island in the Indian Ocean with two distinct monsoon seasons. Since it was raining heavily to the north and east, we made a circuit through the southwest side of the island, which luckily is home to most of the country's best tourist attractions.
Upon our arrival from South Africa (and after an evening spending the night in the Doha airport en route), we spent a full day exploring the capital city, Colombo. We rode a tuk tuk from our Airbnb to the center of the city, and Chris thoroughly enjoyed first experience riding in this motorized, three-wheel contraption. We walked around the hectic Pettah Market for a taste of real Sri Lanka until finding refuge in the more tourist-friendly Dutch Hospital Shopping Area, which is filled with unique stores and nice cafes. We next walked along the city's shoreline—called the Galle Face—and watched young couples hold hands along the beach and vendors sell seafood fritters from their carts. It was the hottest part of the day, so we decided to splurge for overprice but icy cold Lion beers on the elegant patio of the colonial-era Galle Face Hotel.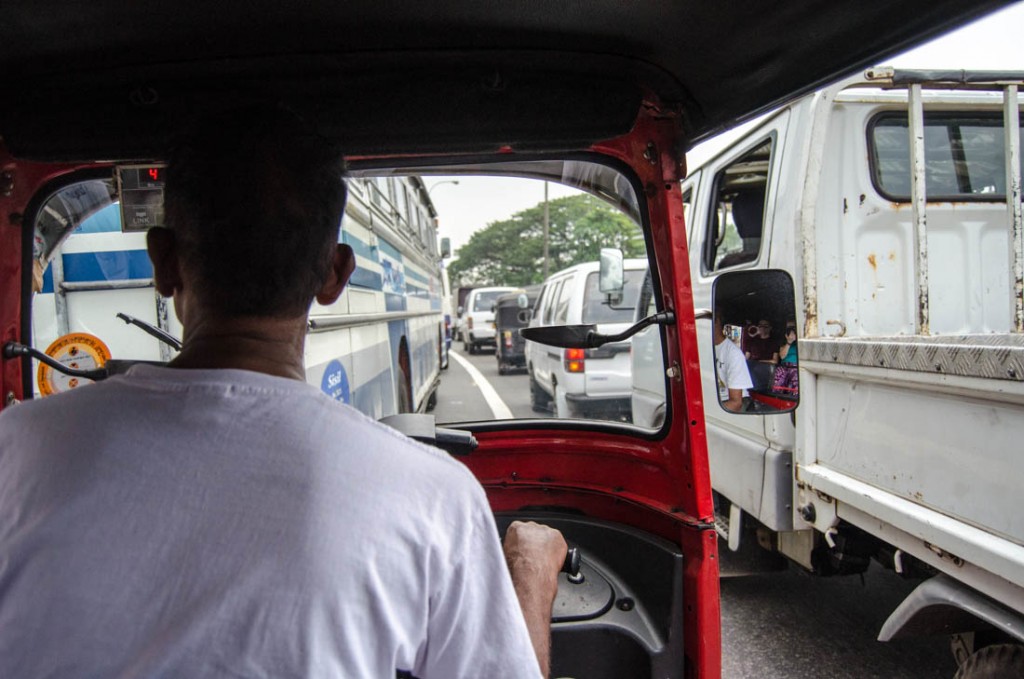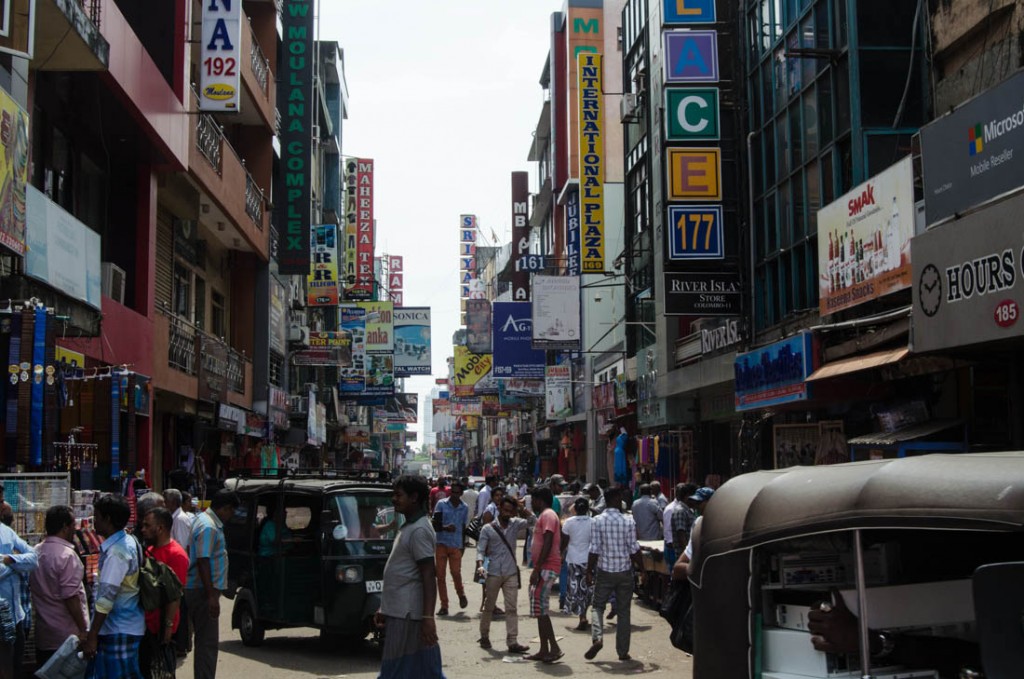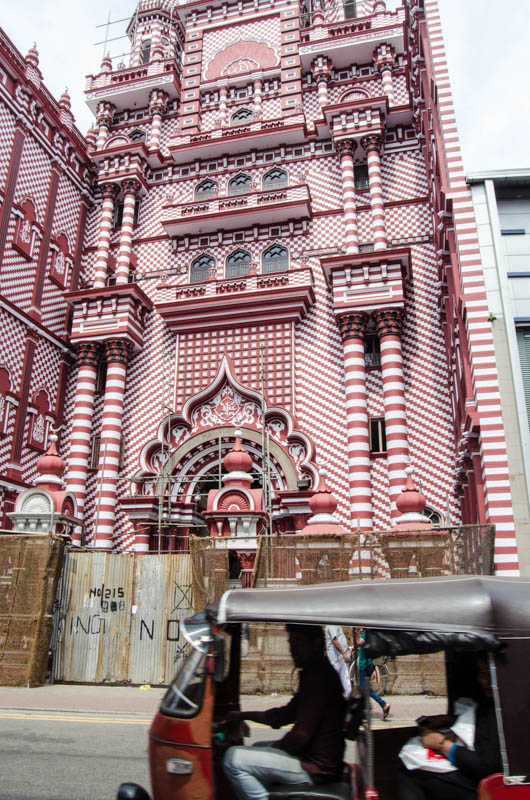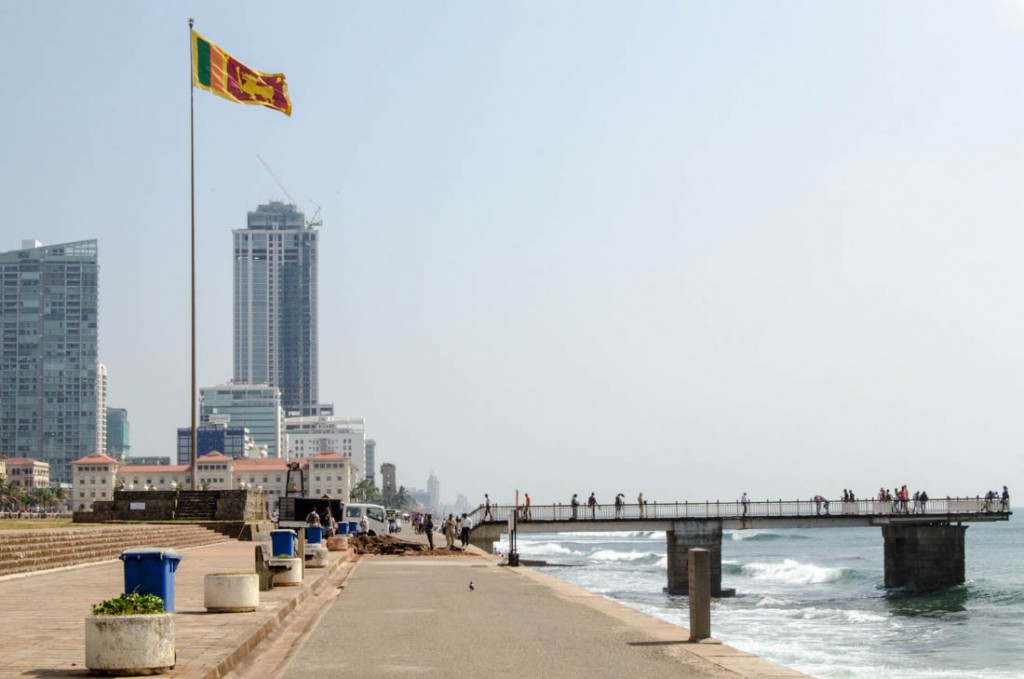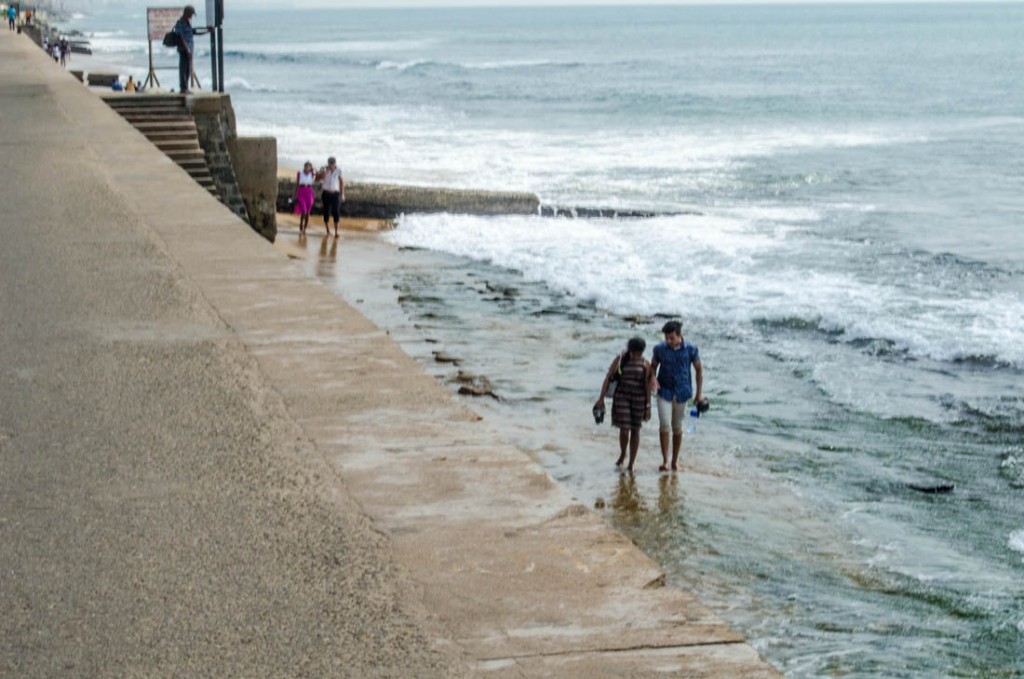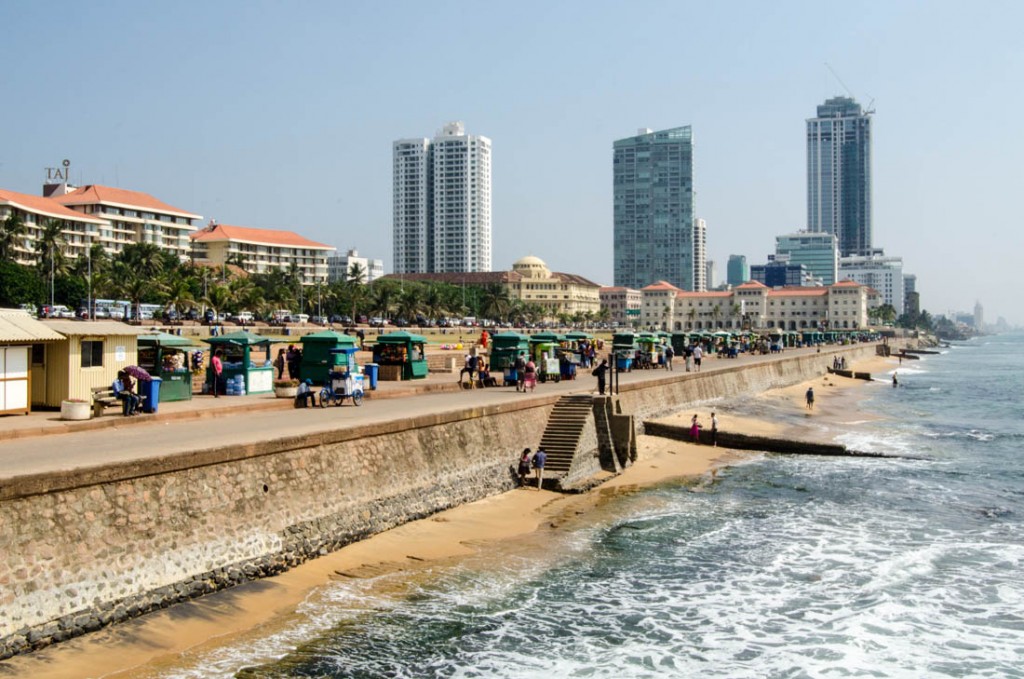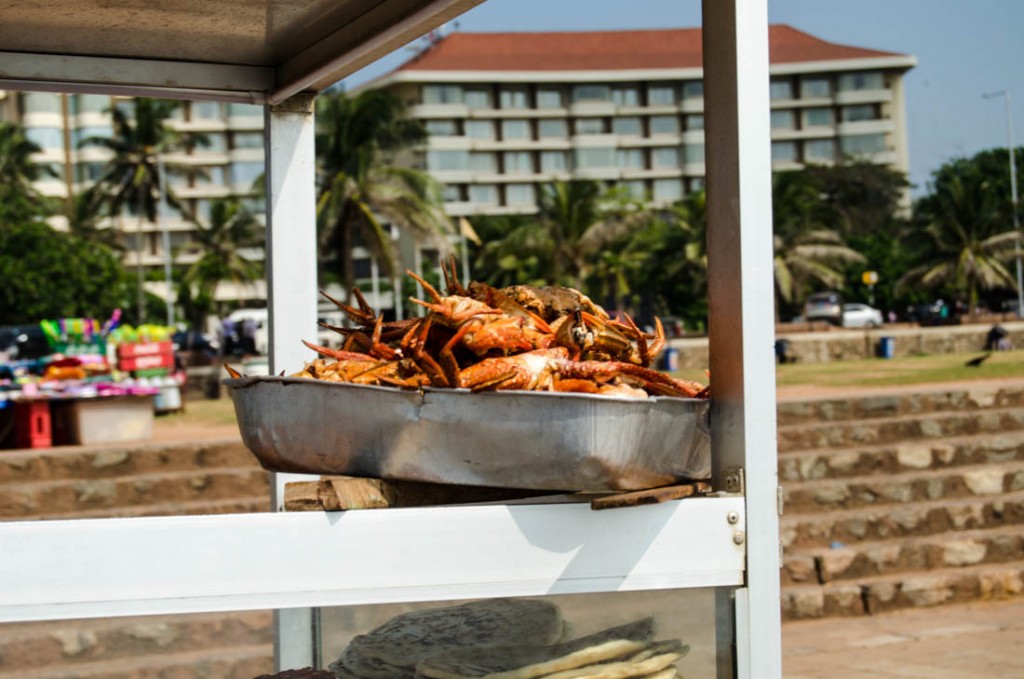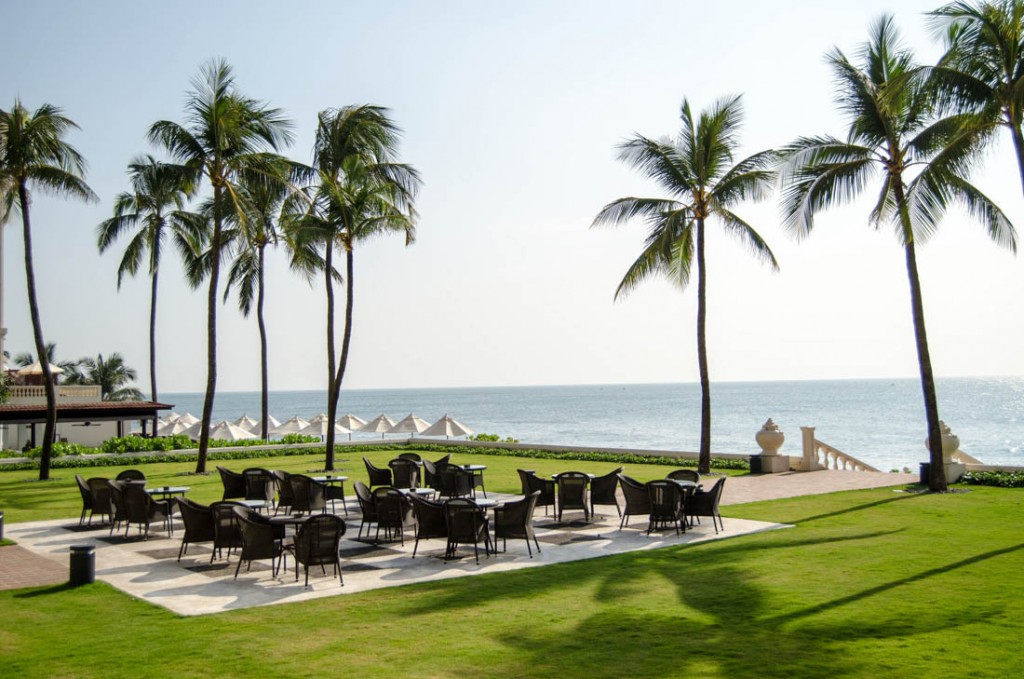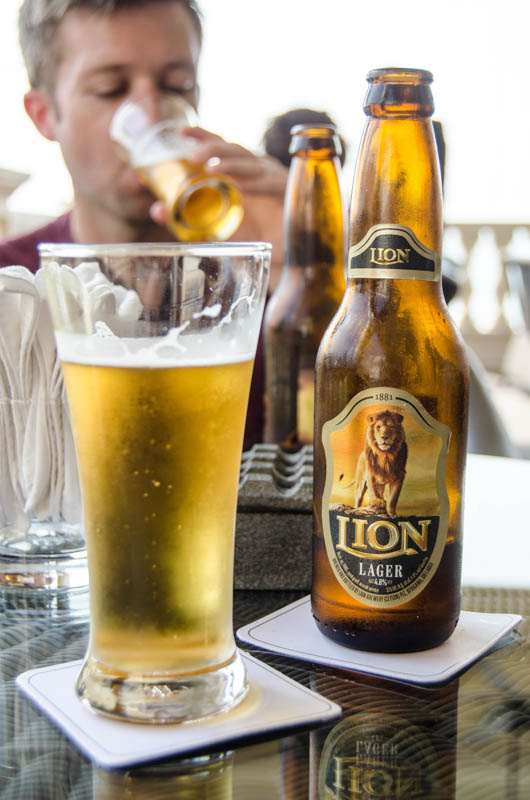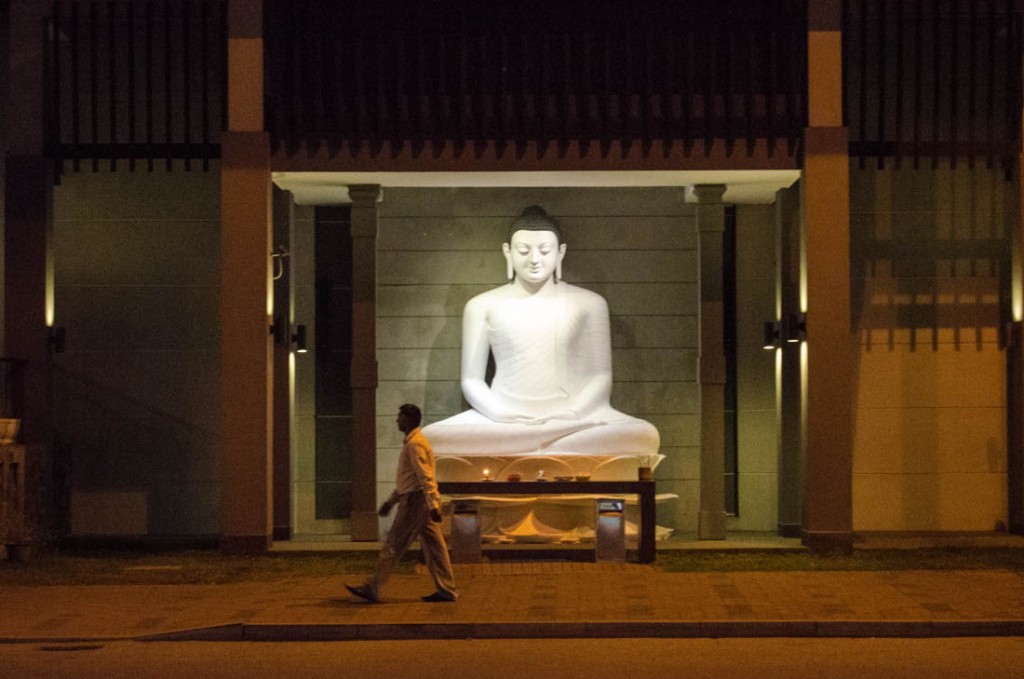 Our journey next took us to the center of the island to the cities of Kandy and Ella, but I'm going to save those for the next post since it makes better sense to group the coastline cities together here. So let's pretend like our next stop was the beach destination of Tangalle. Sri Lanka has some of the world's nicest beaches, and choosing just one to visit was nearly impossible. Most visitors choose the popular beach town of Mirissa, but after some research, we opted for Tangalle, an uncrowded, pristine beach thanks mostly to its dangerous rip current. That was just fine with us though since we were still able to swim in a protected cove yet we felt like we had the entire beach to ourselves. We walked along the entire beach over the course of several hours and saw perhaps fifty people either on the sand, in the water, or hanging out in a hammock at one of the ramshackle beach restaurants. We ate at these little seafood joints in the evening and had our choice of which fish that was caught that morning.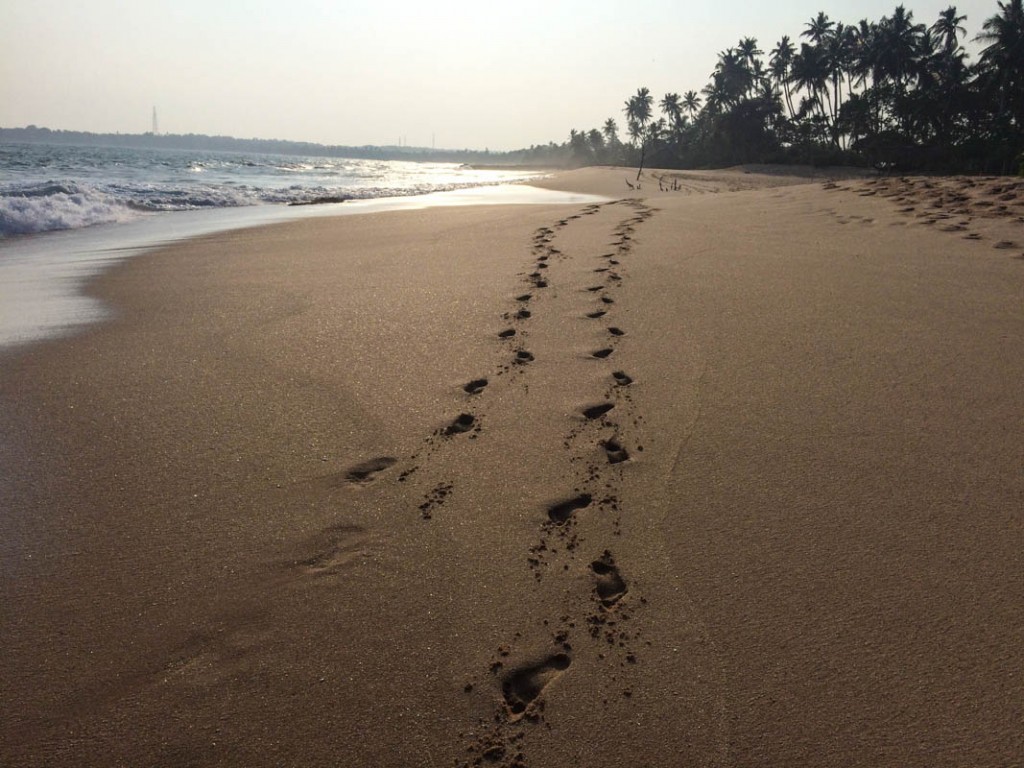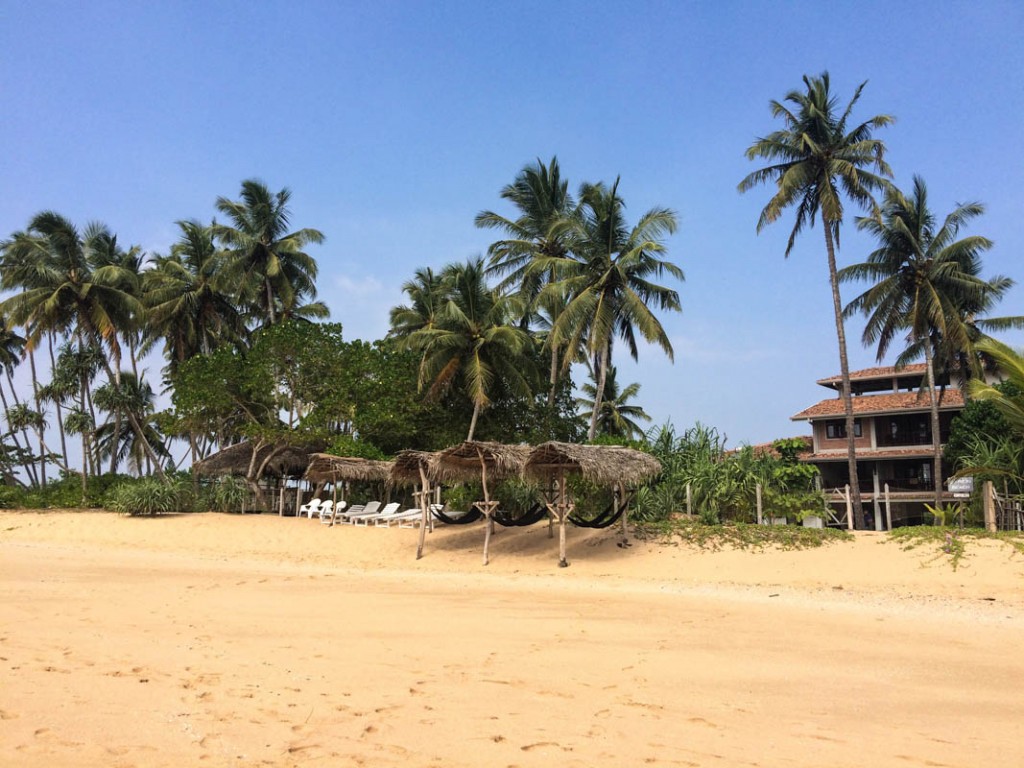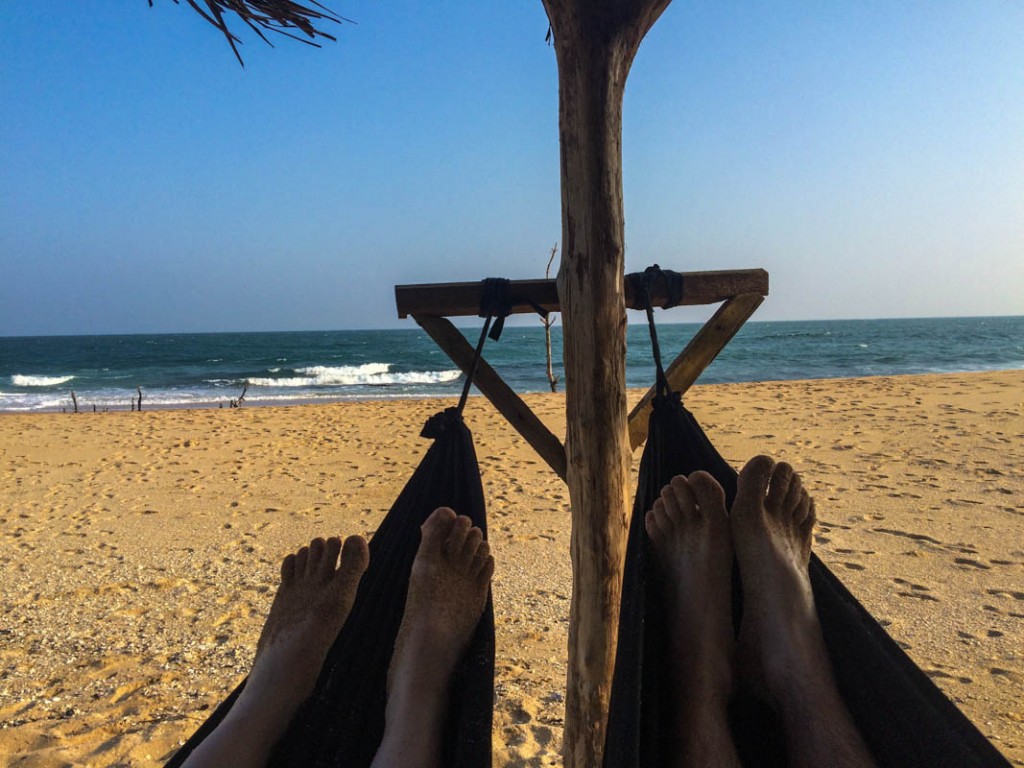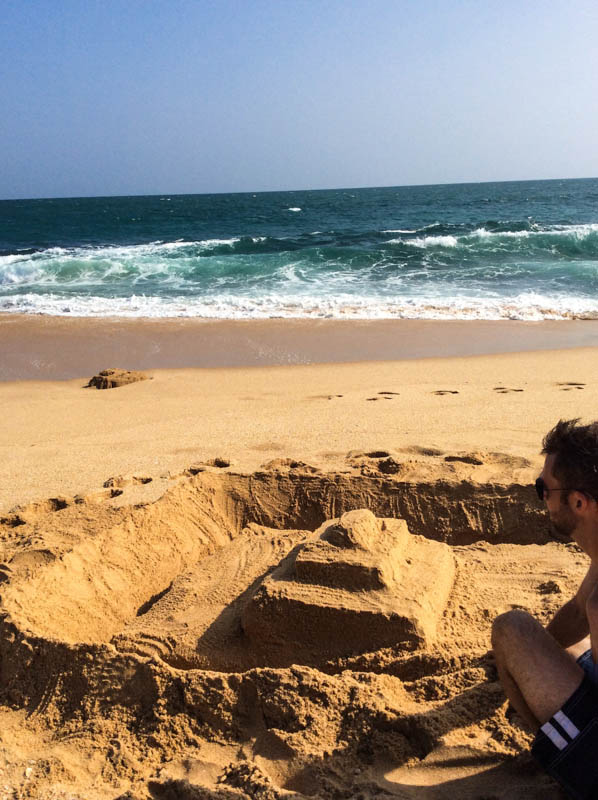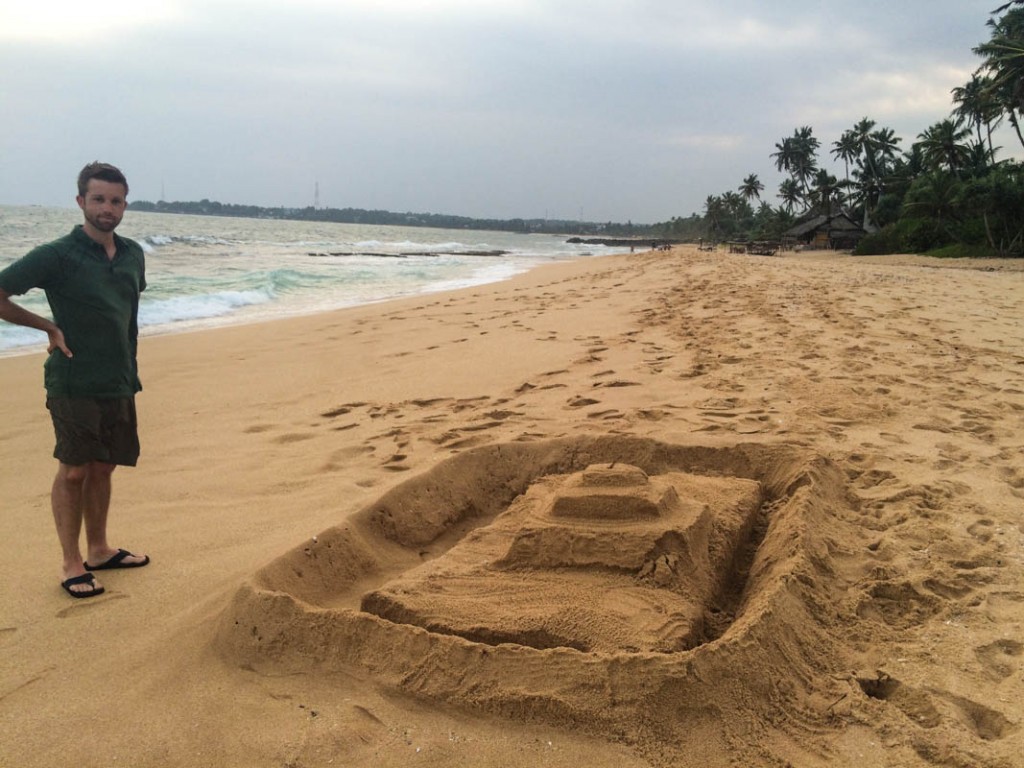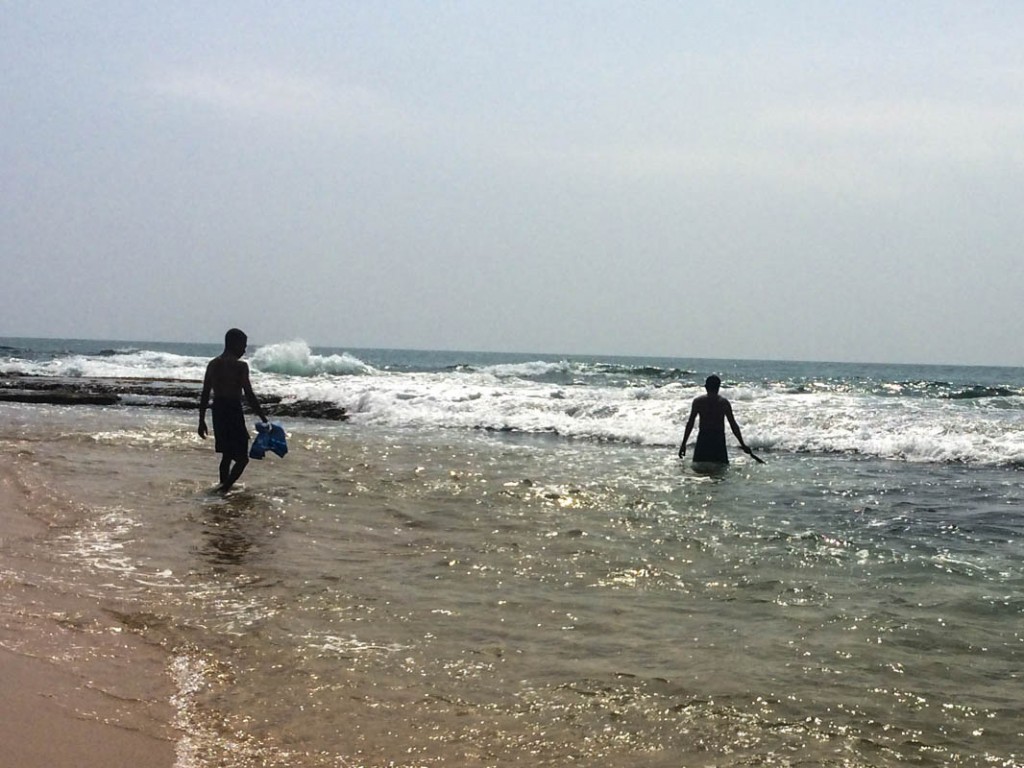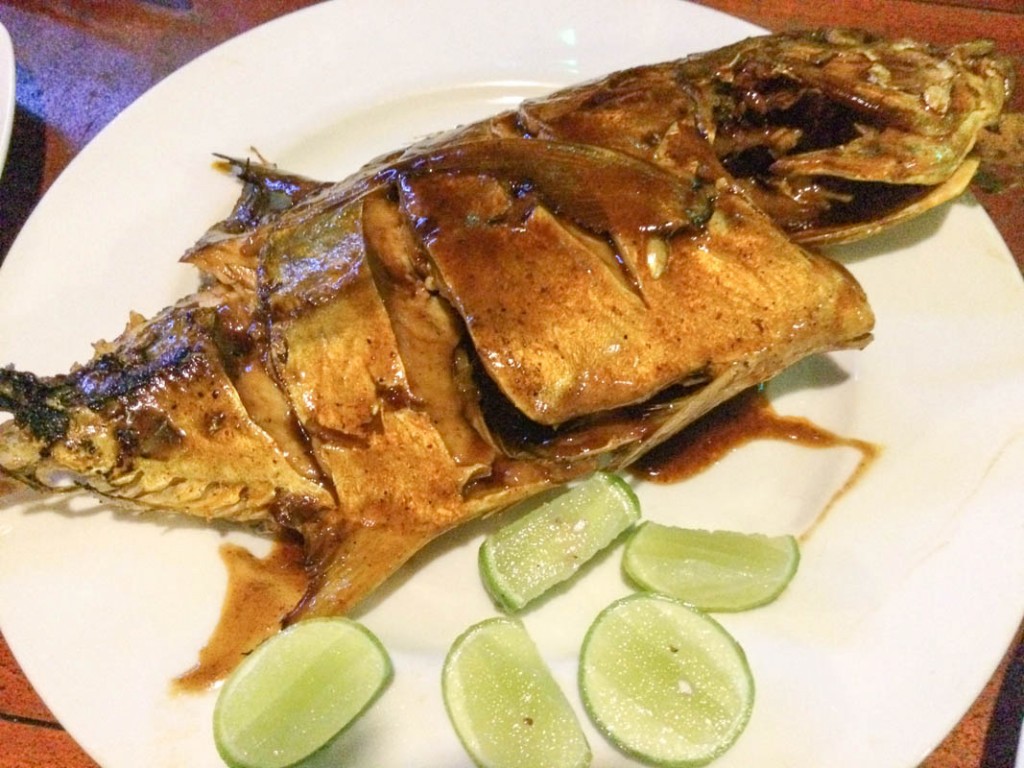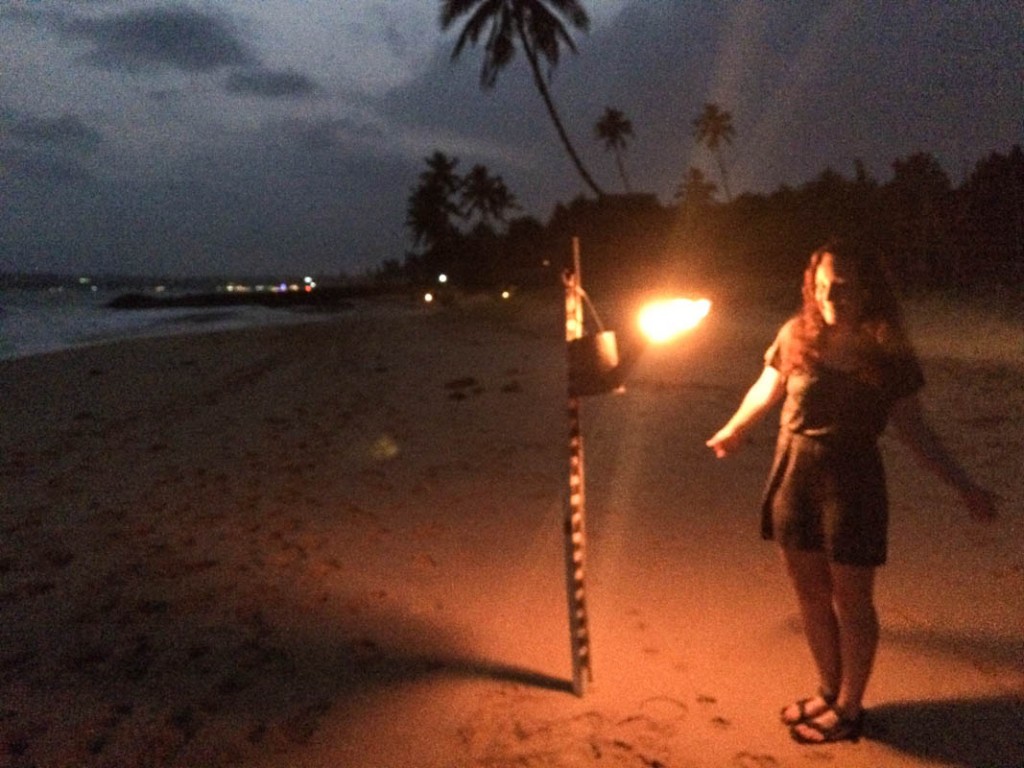 We stayed at one of the nicest hotels in Tangalle and had two days of pure relaxation at this beach paradise. We didn't want to leave, but we had already booked our accommodations in Galle, an important fort town during the Dutch colonial period. We found Galle to be surprisingly upscale with nice boutiques, hotels, and restaurants.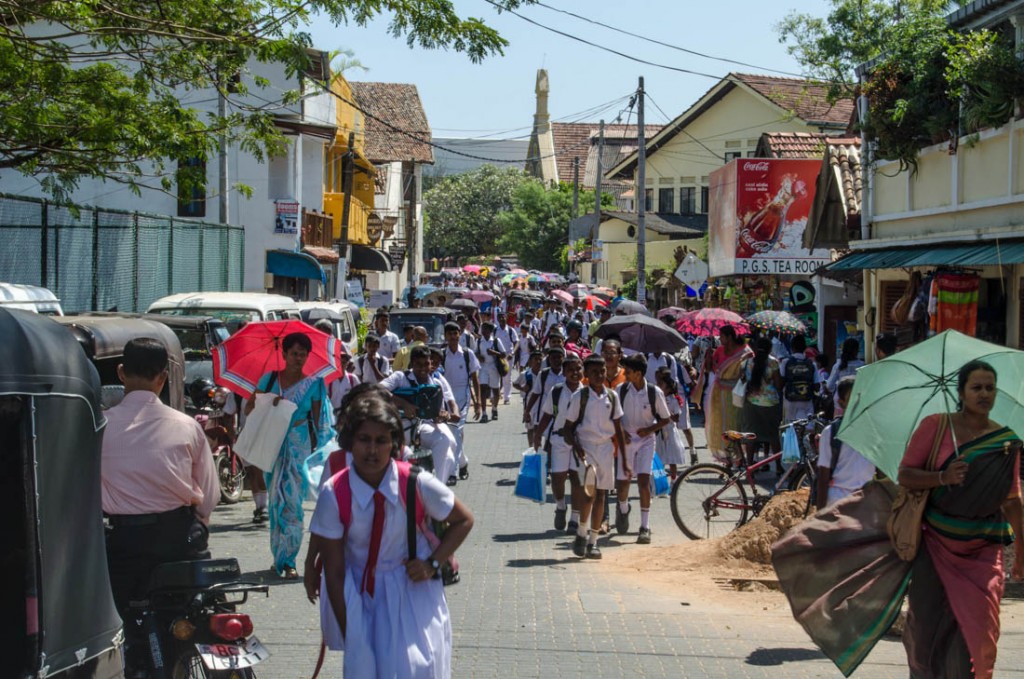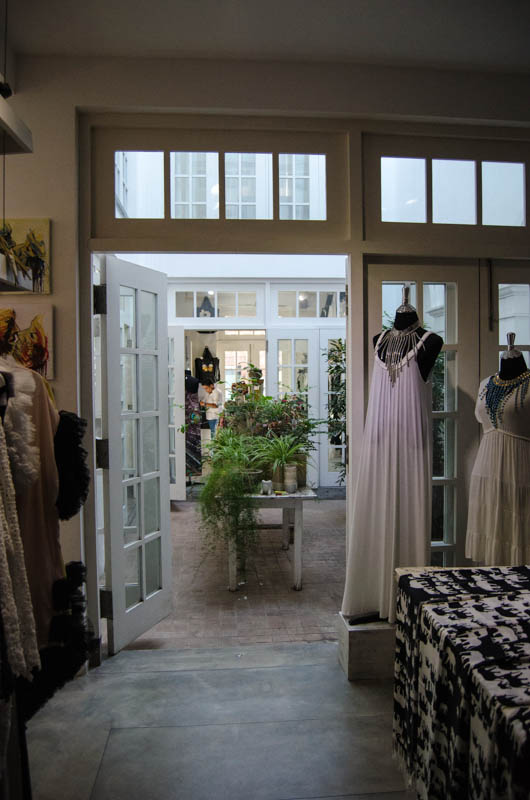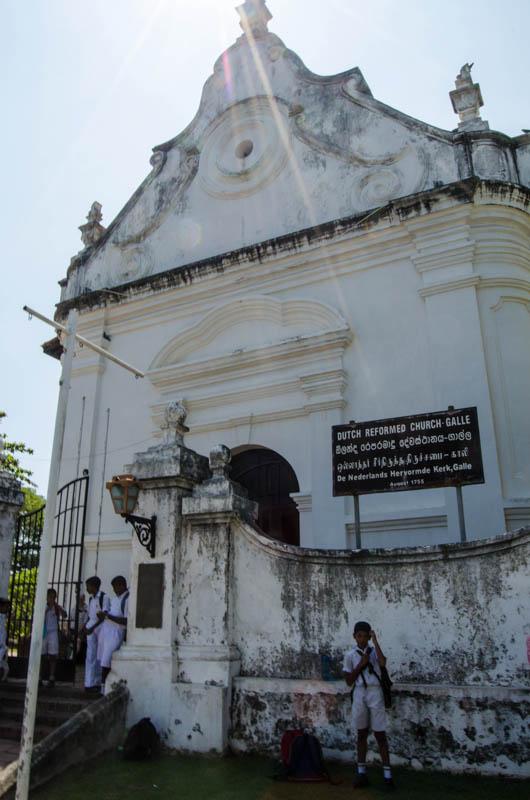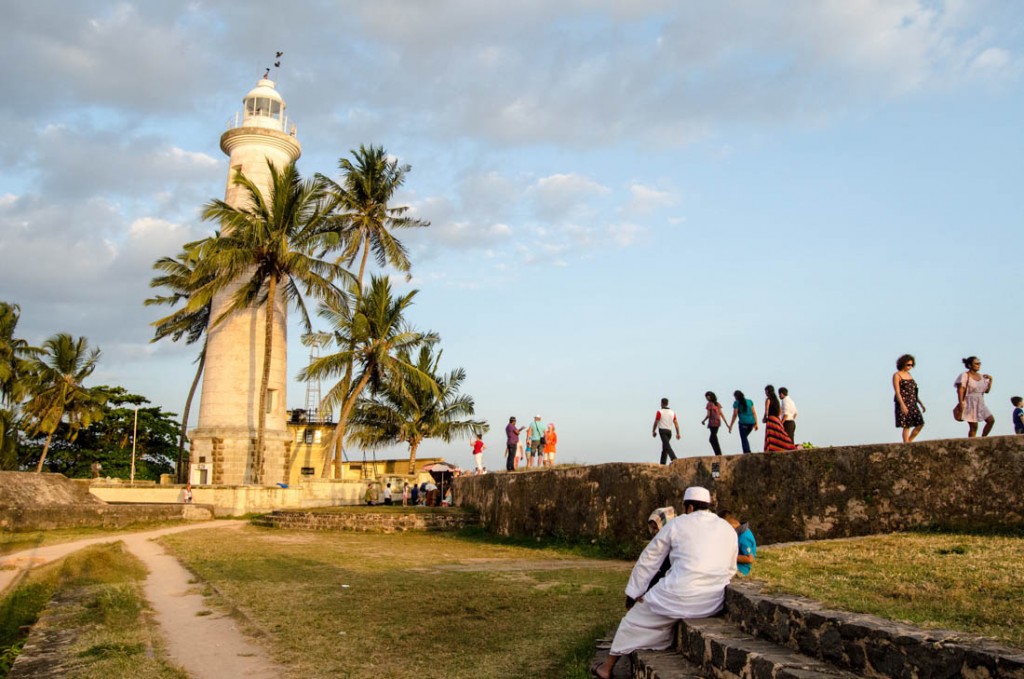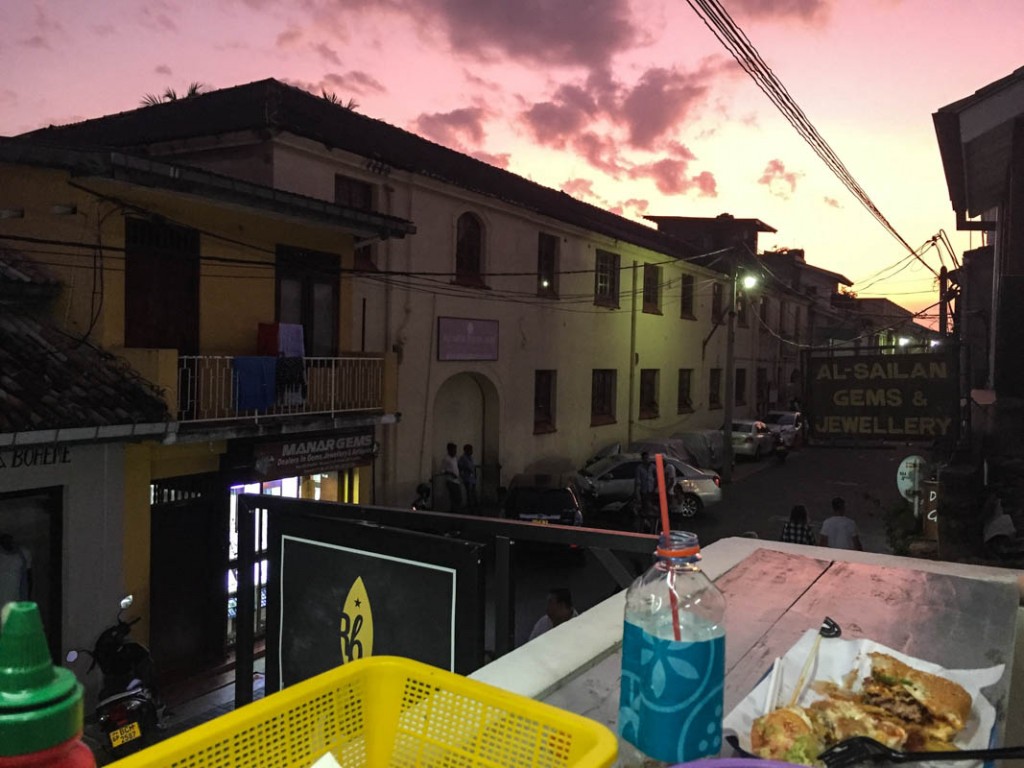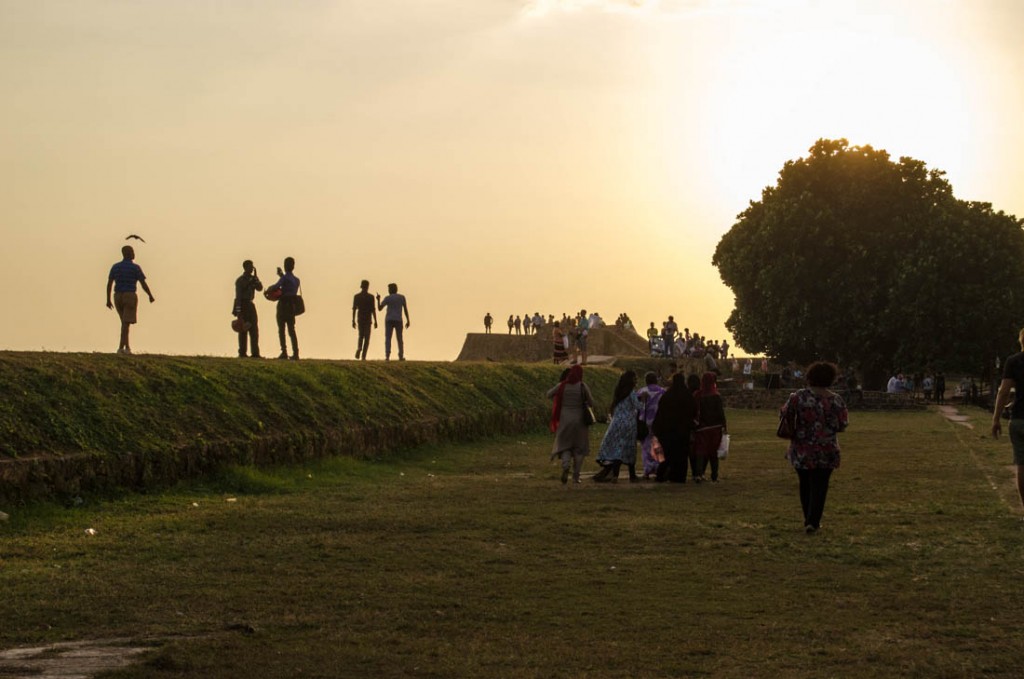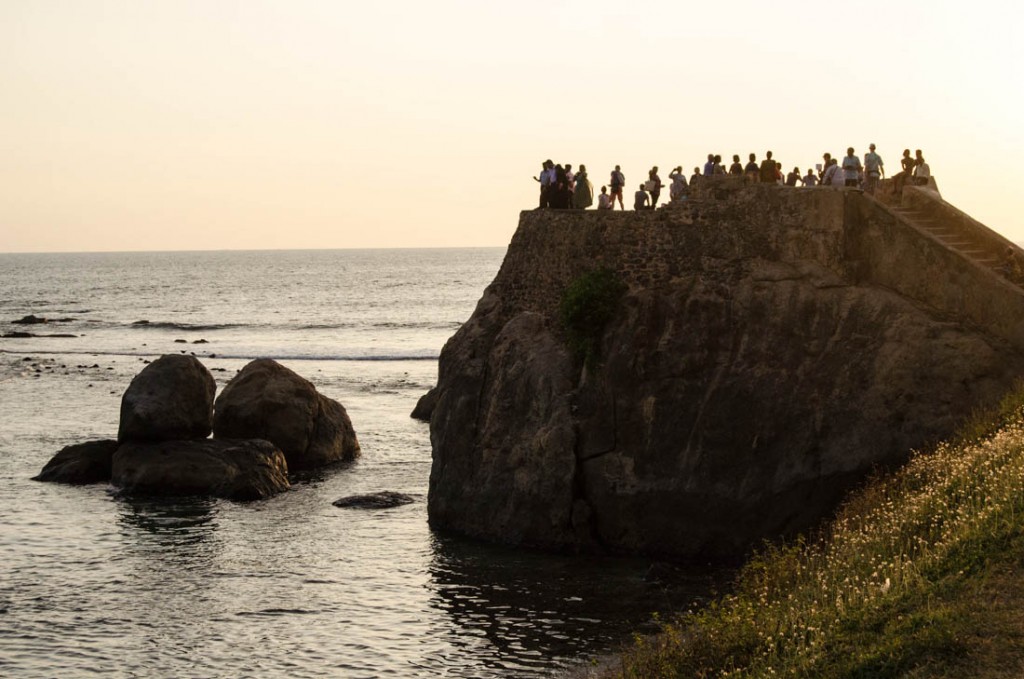 However, outside of admiring a few old buildings and walking along the fort around sunset, there isn't much to do in Galle, and we were glad to have booked only one night. Tangalle was definitely our favorite destination along the Sri Lankan coastline, and we were ready for some greener scenery and cooler temperatures as we headed into the middle of the island.