After our day trip to Botswana from Zambia, we couldn't wait to dive further into the wilderness of Africa (or "the bush," as they call it) and see what other exotic animals we could find. The idea was to round out the rest of the Big Five that we hadn't seen yet. The term "Big Five" is used frequently on safaris as a barometer for success. Questions like "Have you seen all of the Big Five yet?" or "Which ones are you still missing?" are frequently heard at safari lodges and game reserve rest stops. Originating from hunters, this term represents the five largest and most dangerous African animals to hunt on foot: rhinoceros, elephant, buffalo, leopard, and, of course, the lion. Even though sometimes it seems like to safari-goers the Big Five means just checking off boxes rather than appreciating nature for it is, we were still looking forward to seeing the mighty lion in its natural habitat (and not just on a top of an artificially-heated rock in a zoo).
We had set our sights on the Kruger National Park early on. Roughly the size of Israel, it is one of the largest parks in Africa. We knew we wanted to see the Kruger, we just weren't sure how to do it. We knew that the uber-luxury, "glamping" safaris run in the thousands of dollars, an uber-unfriendly RTW budget amount. To keep it cheap, we entertained the idea of doing a self-driver safari…. but then too many images of a lion taking off my arm as I rolled down the window to snap a photo ran through my mind. Thankfully, our good friends from Chicago had recently visited the Kruger, and they told us about a wonderful lodge that offers very reasonable lodging, meal, and safari packages. Little did we know upon booking Needles Lodge, which is situated in the Marloth Park conservation reserve right next to the Kruger, that our safari experience would extend beyond the two full-day excursions we had planned; each morning, we awoke to zebras and kudu grazing in the backyard, and each night we sat around the camp fire listening to warthog families munching grass and feeding bananas to the bush babies (a little nocturnal primate that is now my new favorite animal).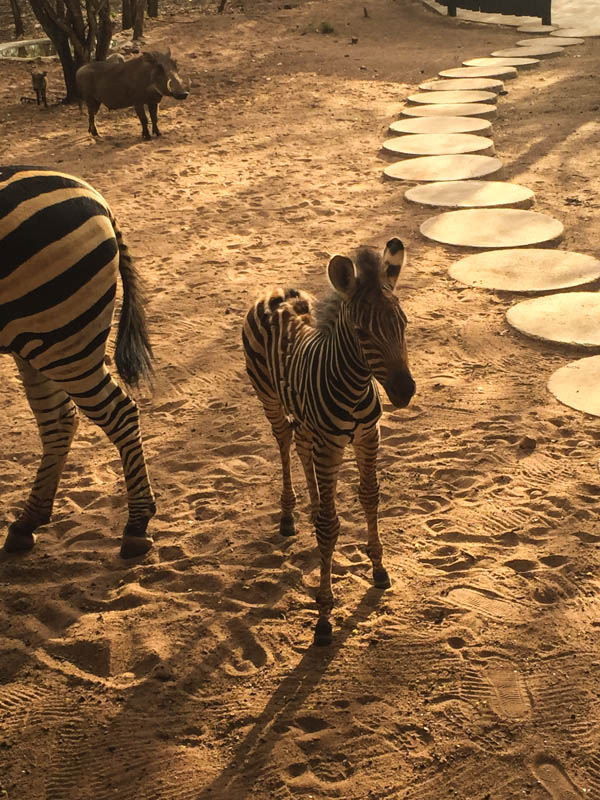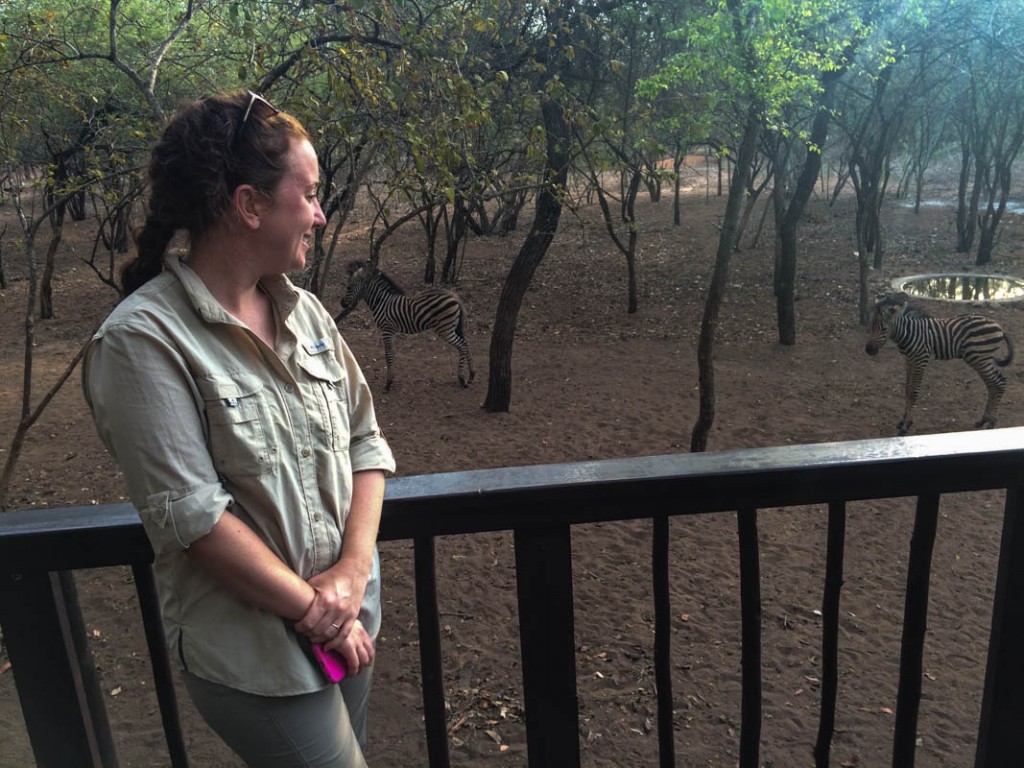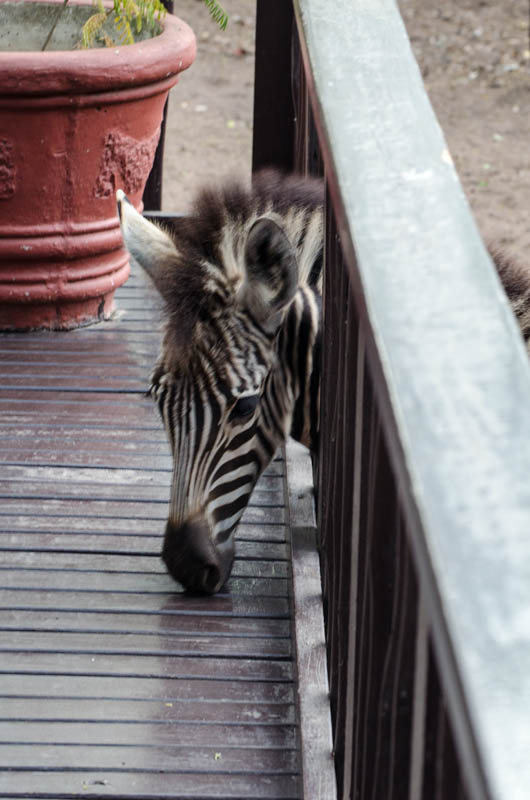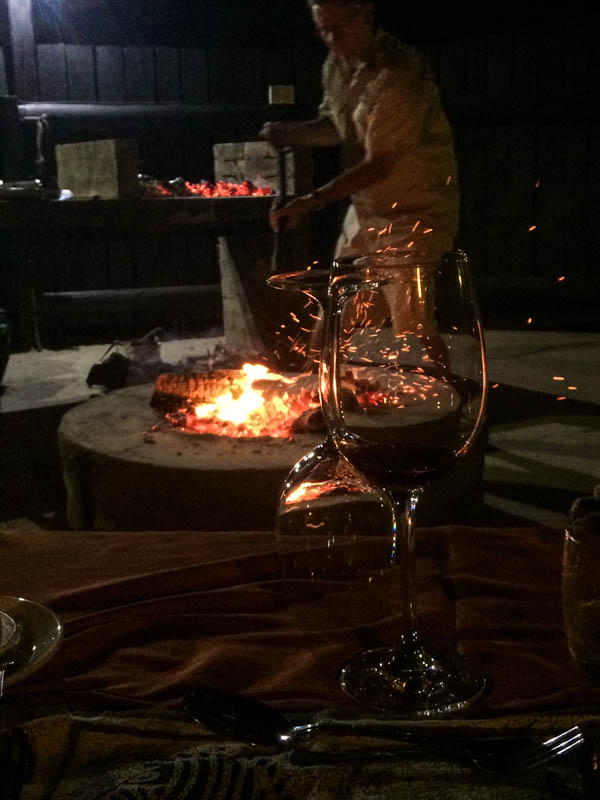 We had three nights and two full-day safaris booked through Needles. And I mean full day. On day one, we were picked up by our guide Dylan (I should say, our "knowledgeable guide, gifted tracker, and outstanding breakfast cook"—we had bacon and eggs during our morning break—Dylan) at 5am and didn't make it home to greet the zebras in the backyard until after 5pm. It was a long day, but an incredible one. Here's how it went.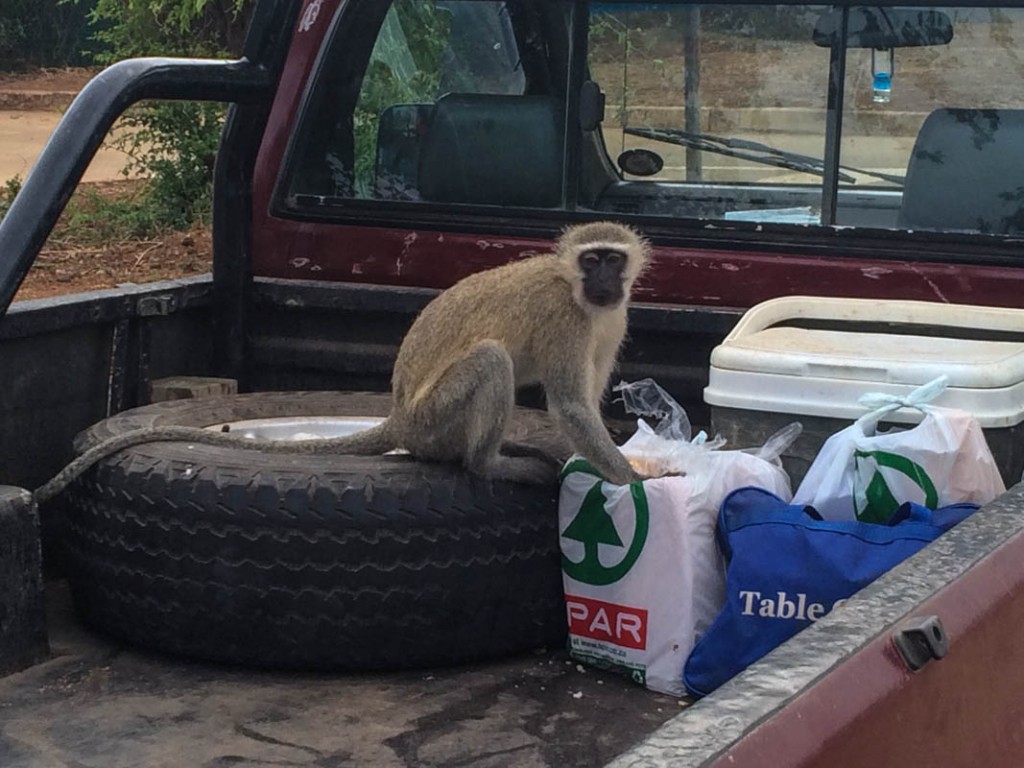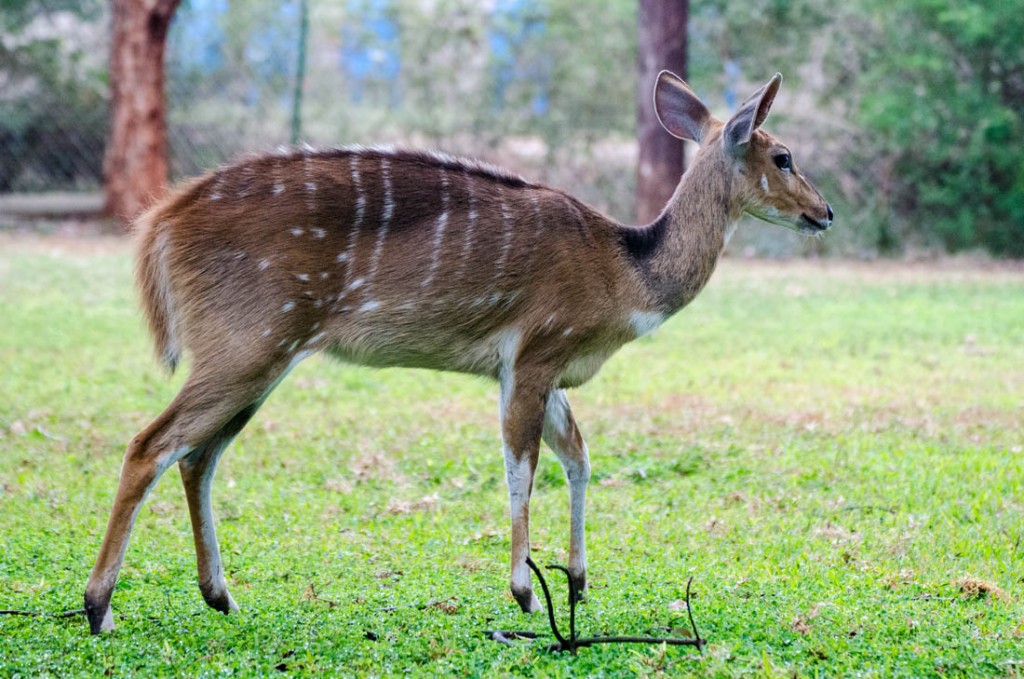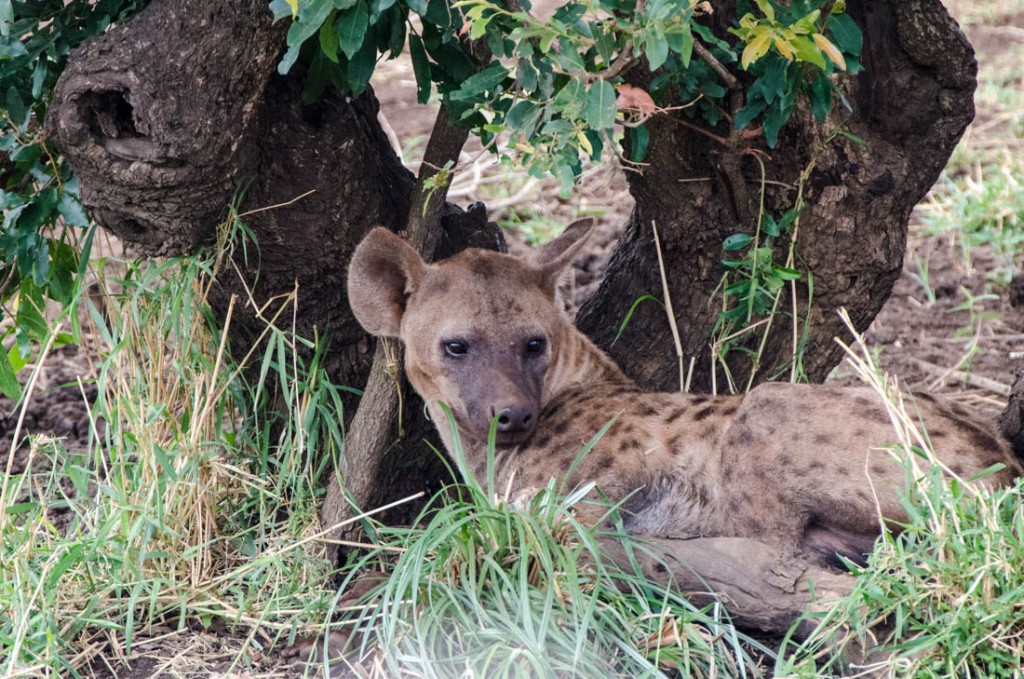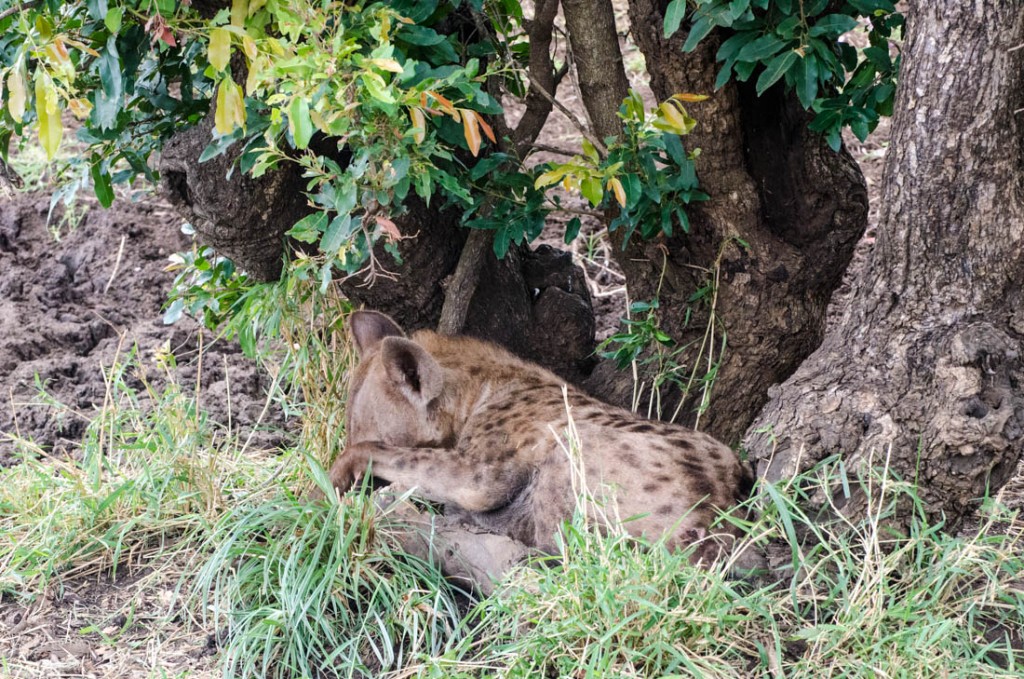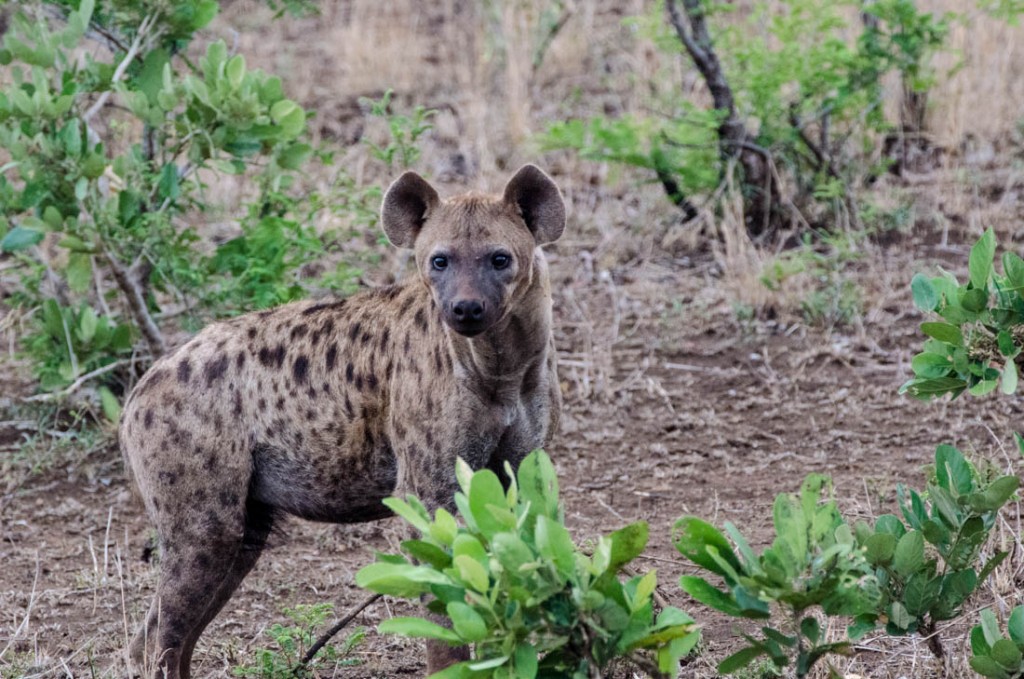 A quick note here about hyenas. I always had pictured them as yellow-eyed, black-hackled monsters (perhaps watching Lion King as a child had something to do with it?), but this pretty, brown-spotted recent mother was a beautiful animal. Perception officially changed. Now back to the safari.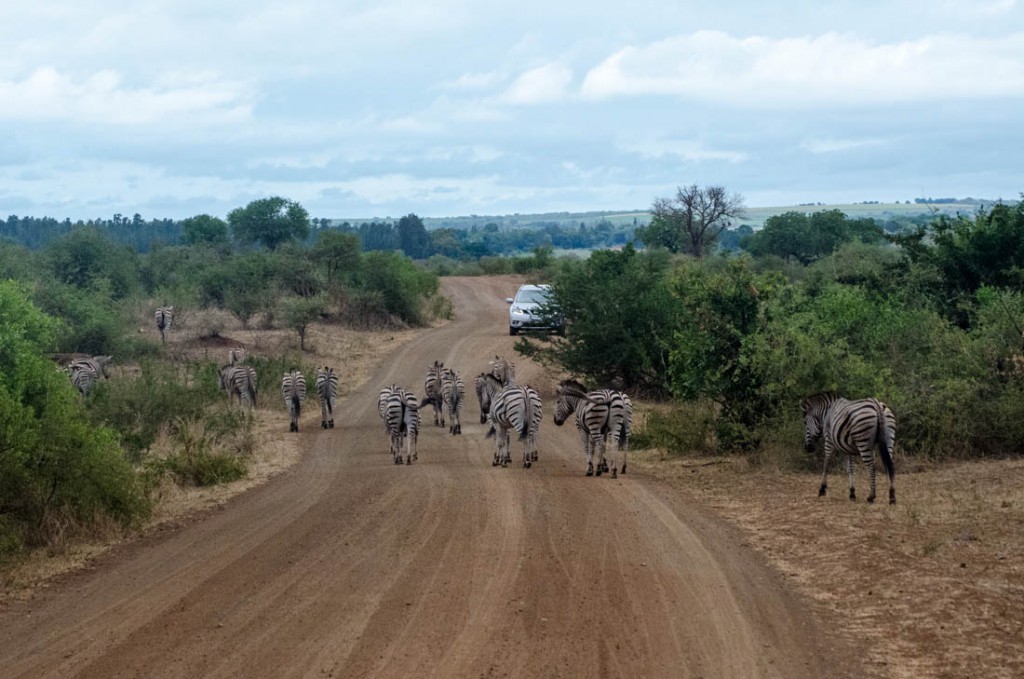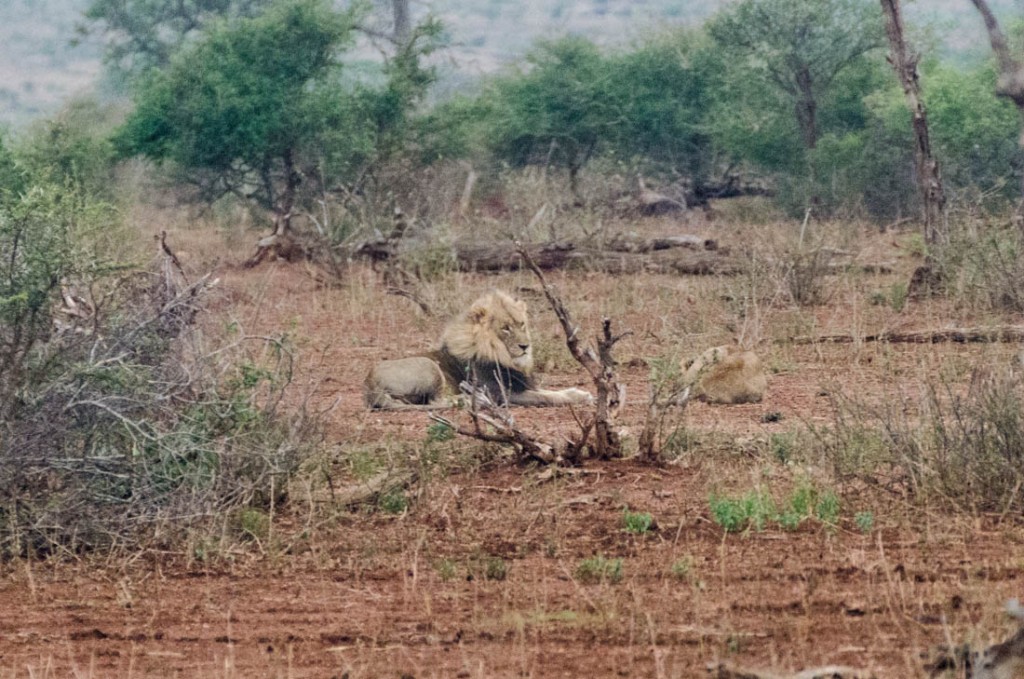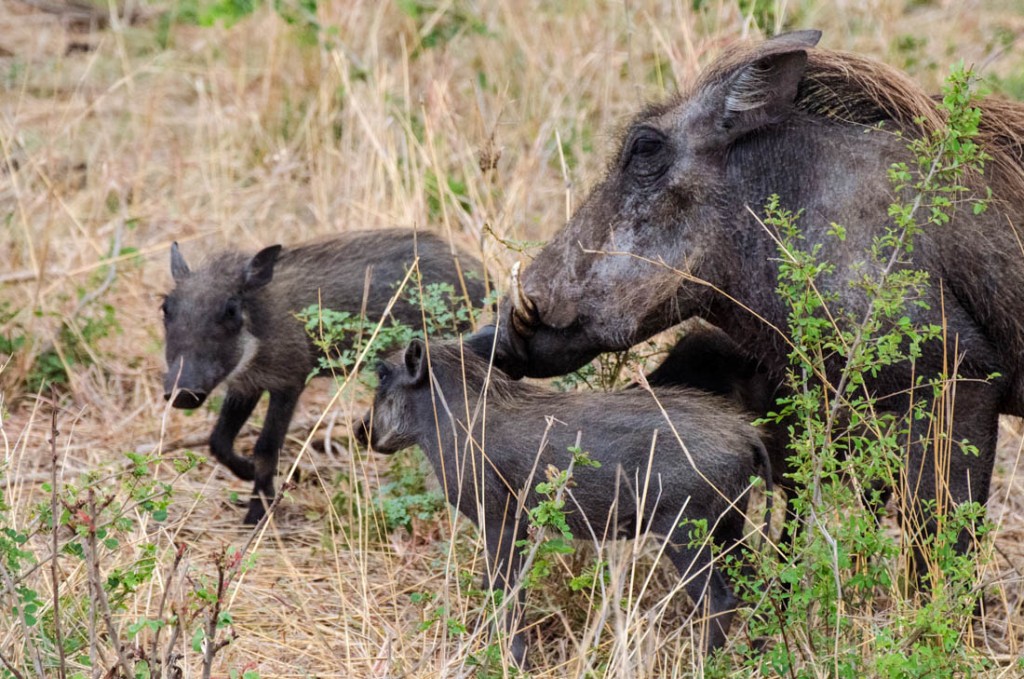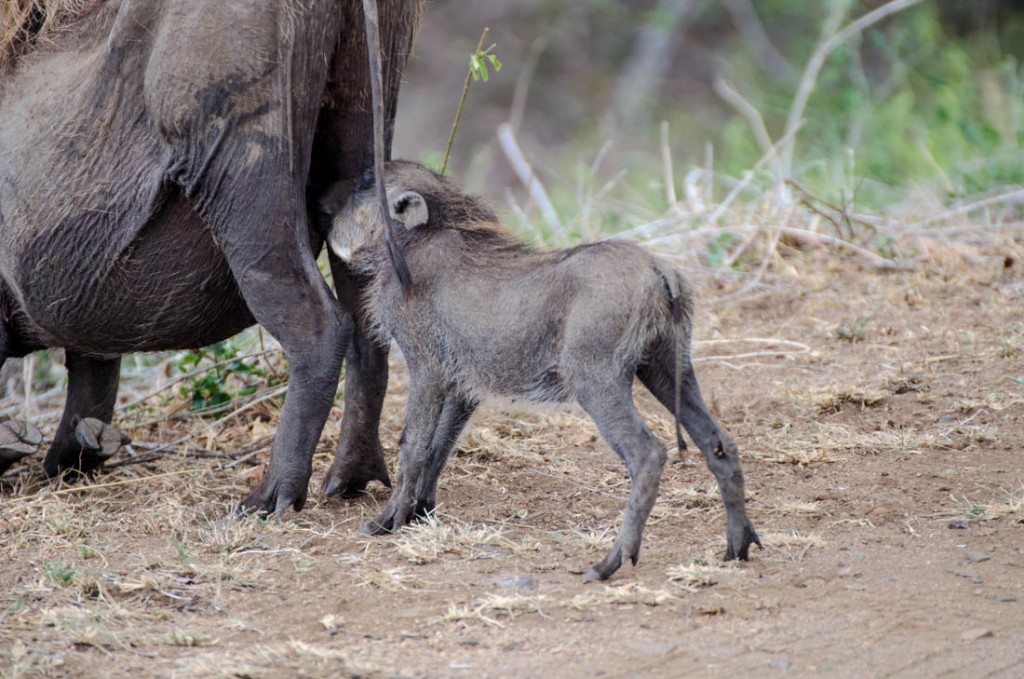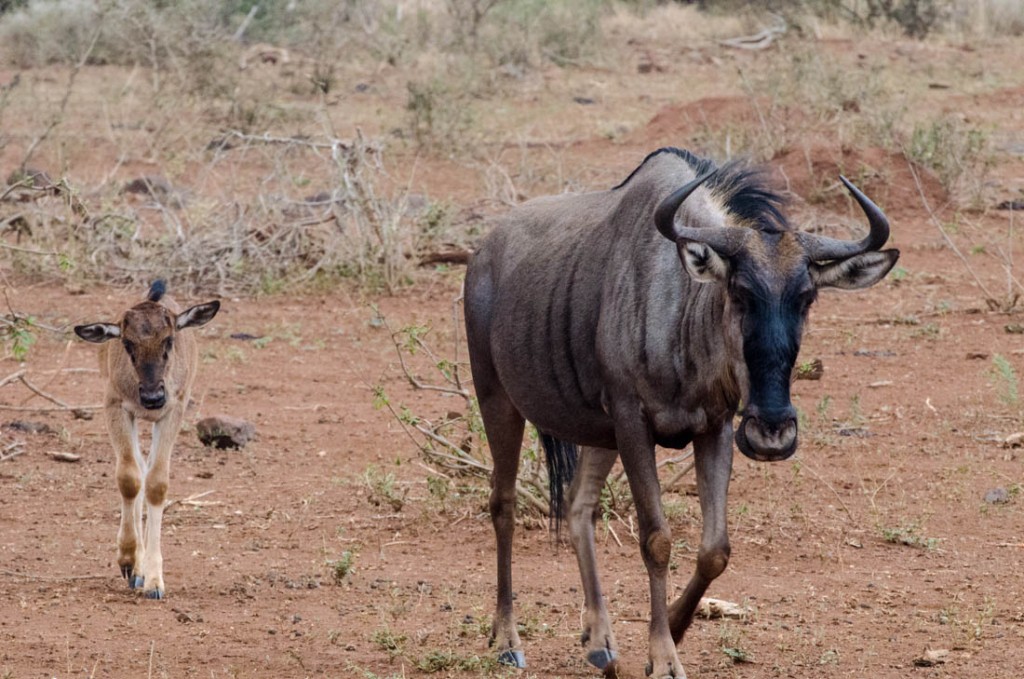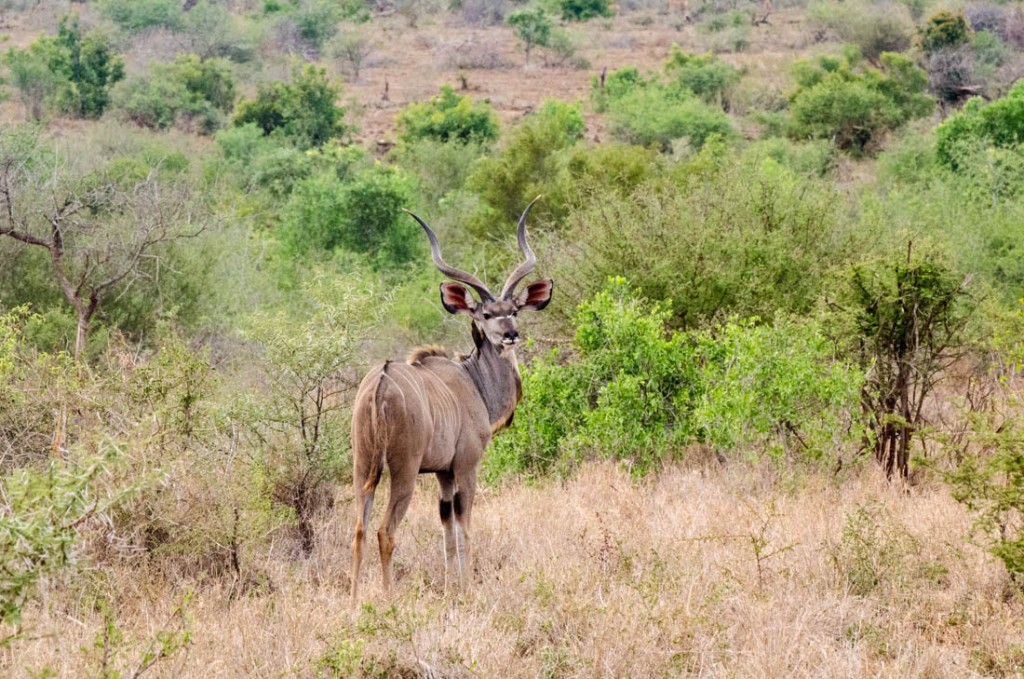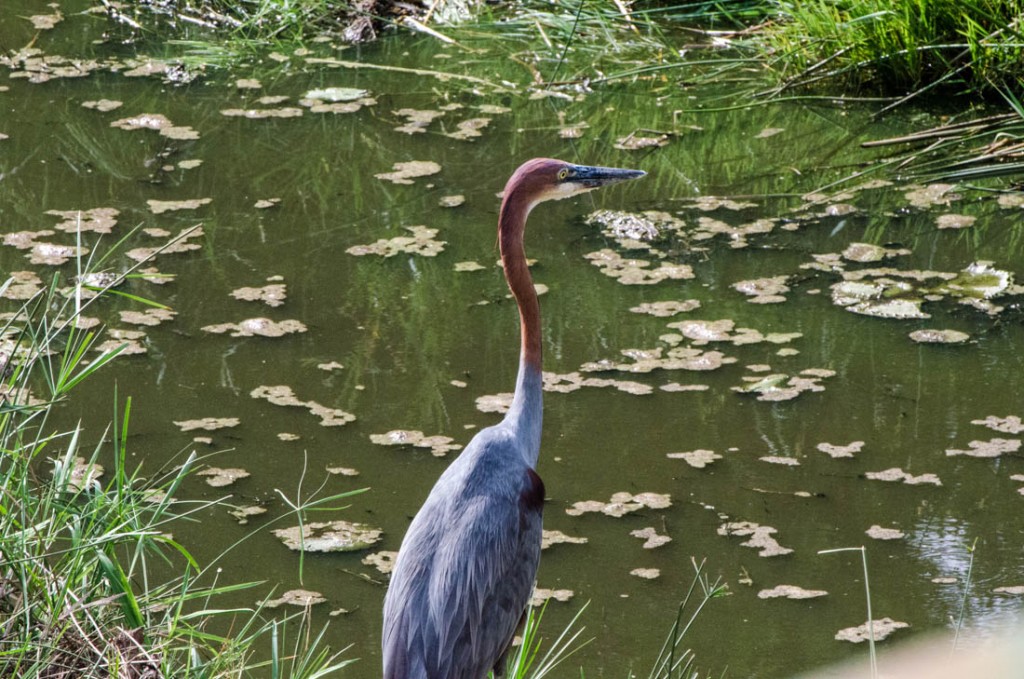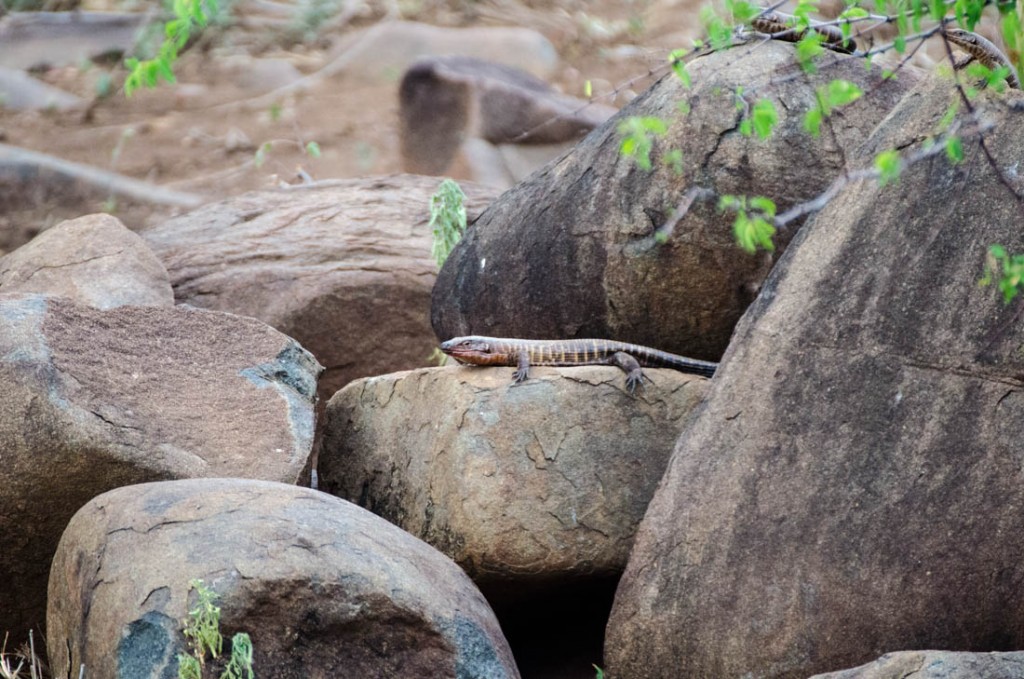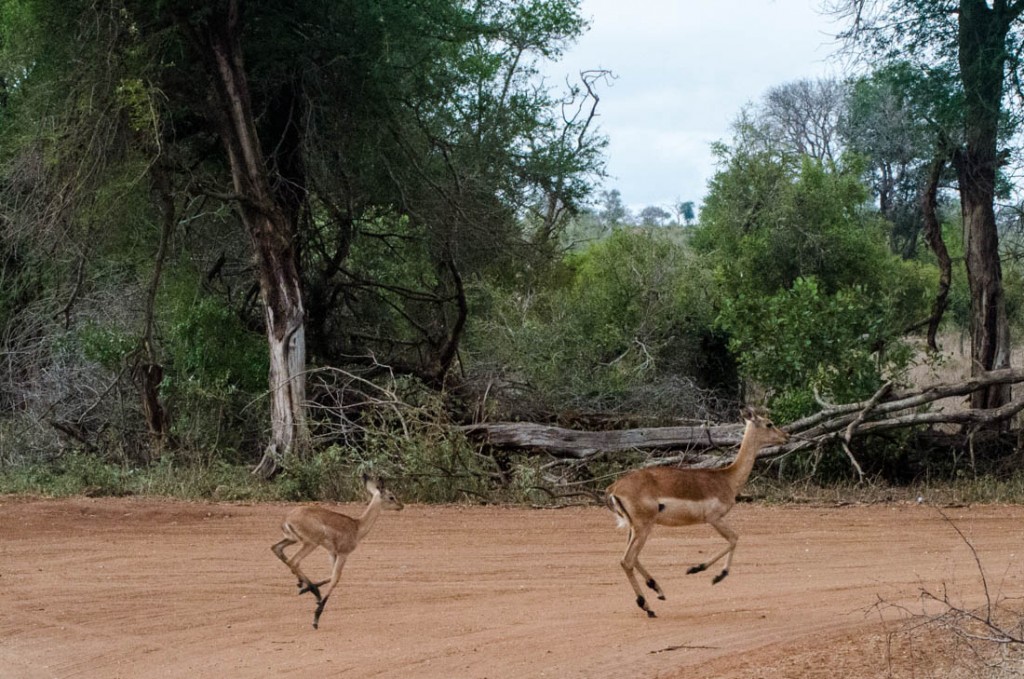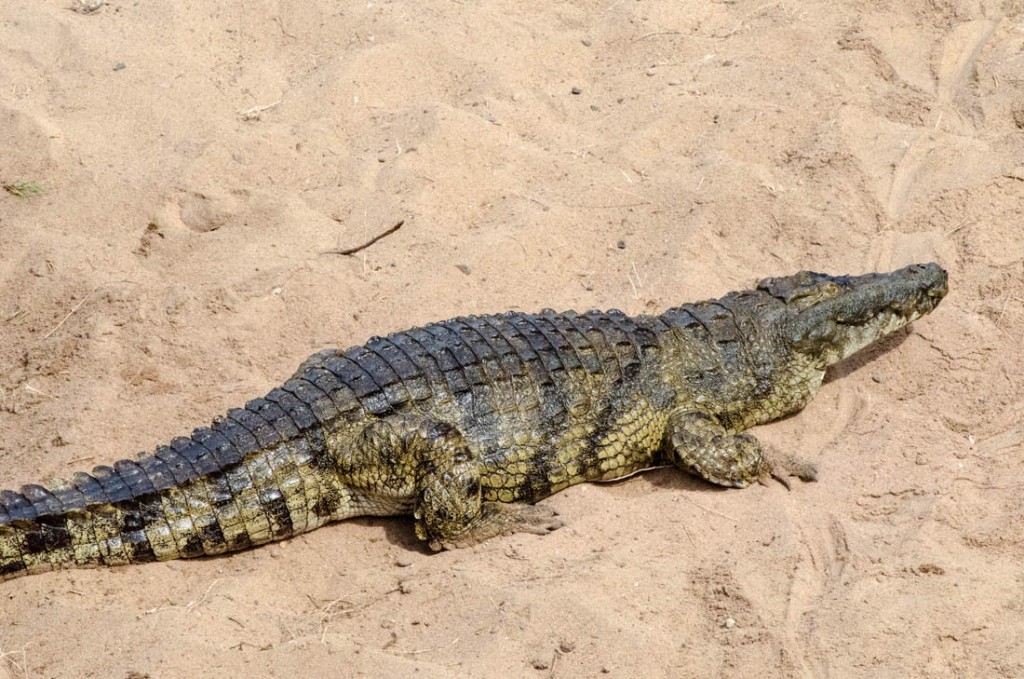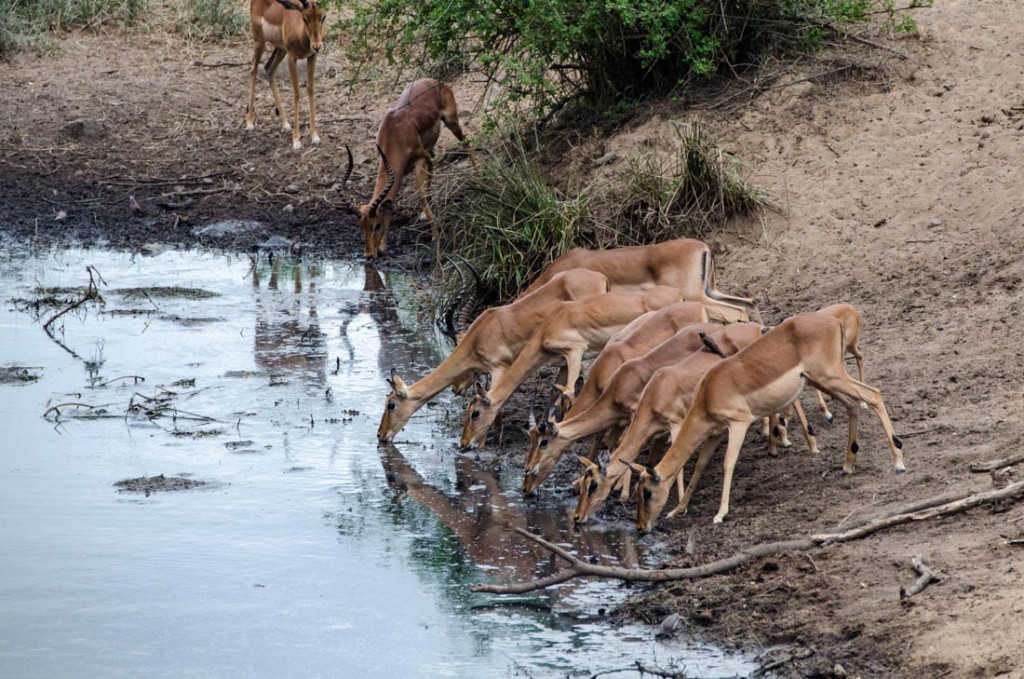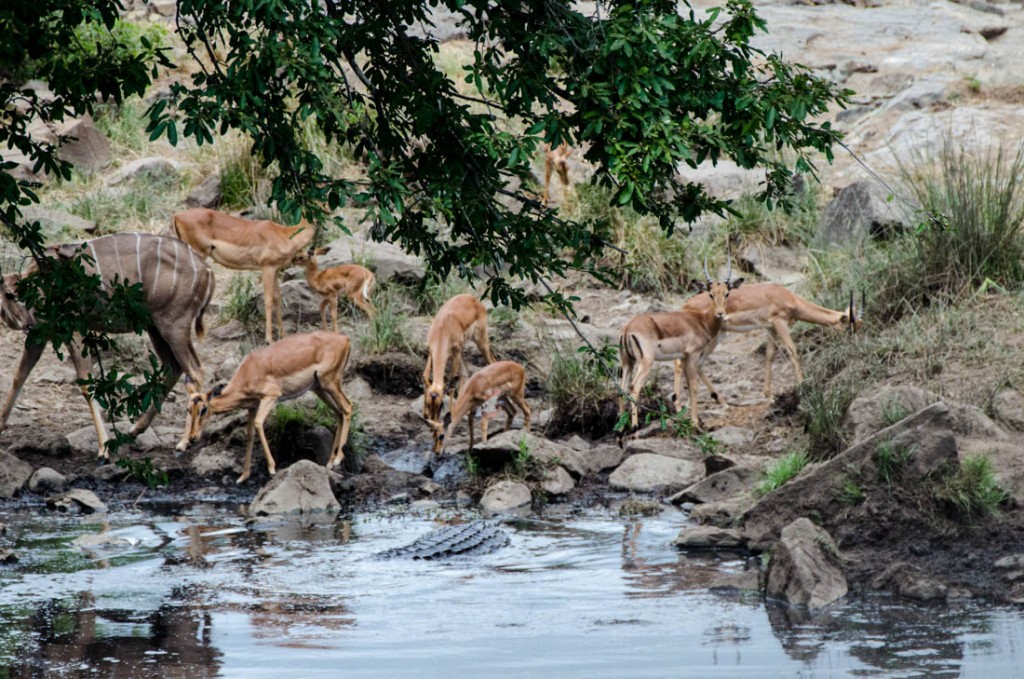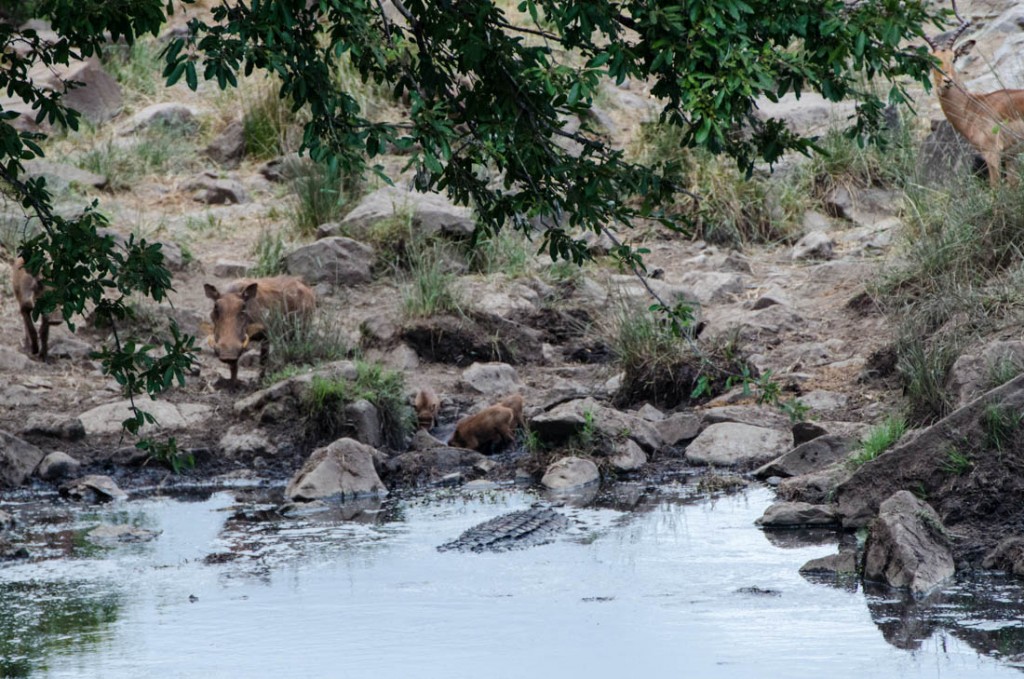 Despite ample opportunity and a whole buffet of choices, this lurking crocodile did not strike while we were watching, and all the animals in these photos got away. Maybe she wasn't hungry. Or maybe she was sympathetic to the mothers of the little antelope and warthog. My bet was the baby crocs were up all night and she was just having a nap.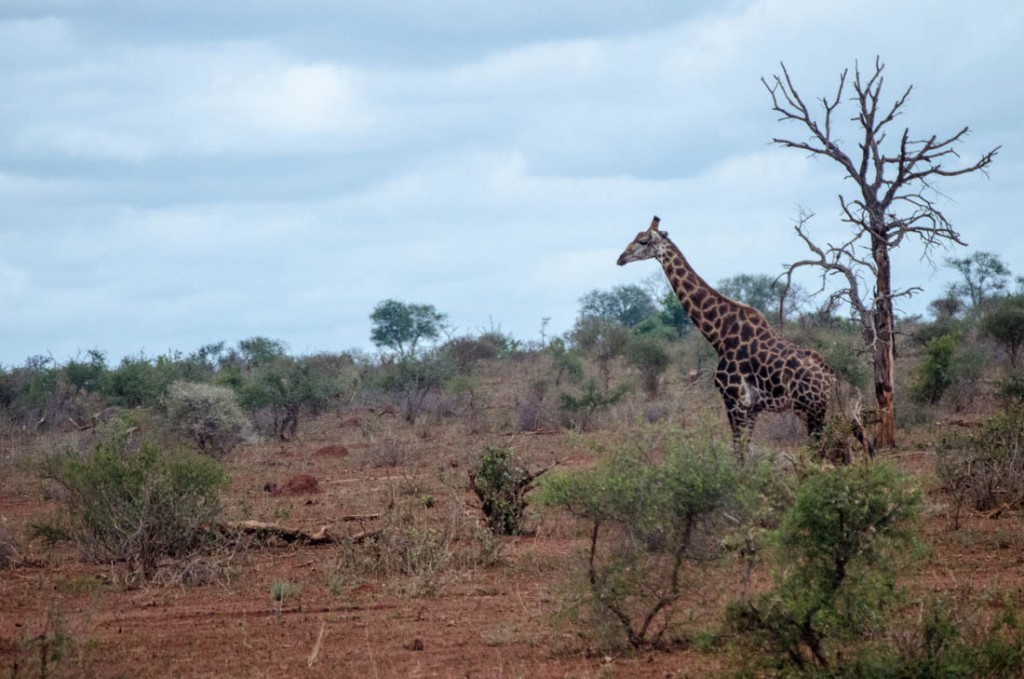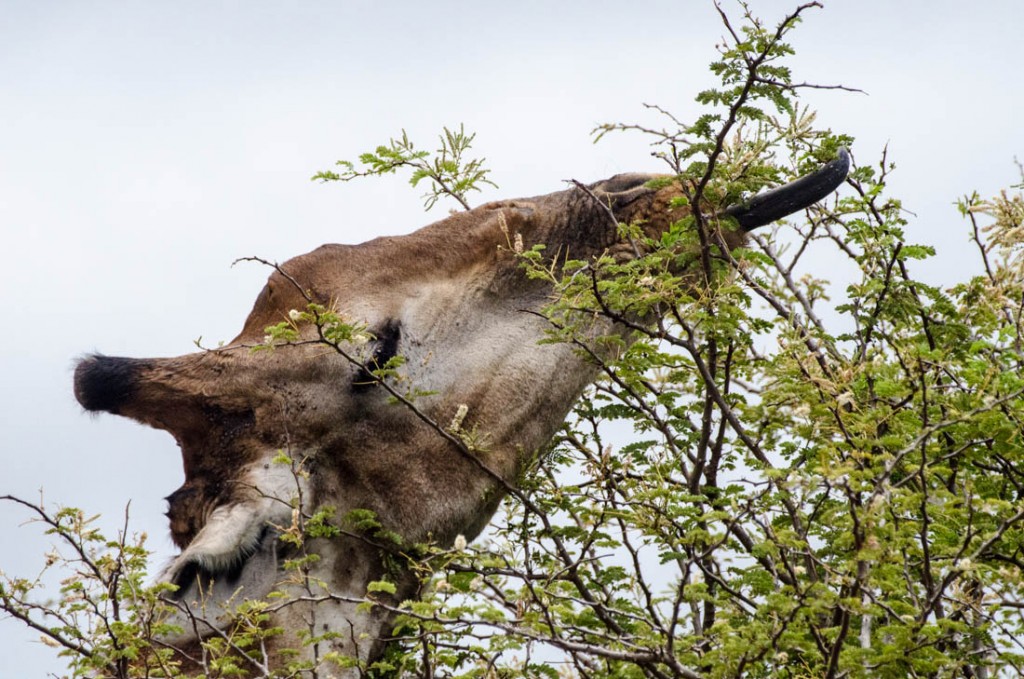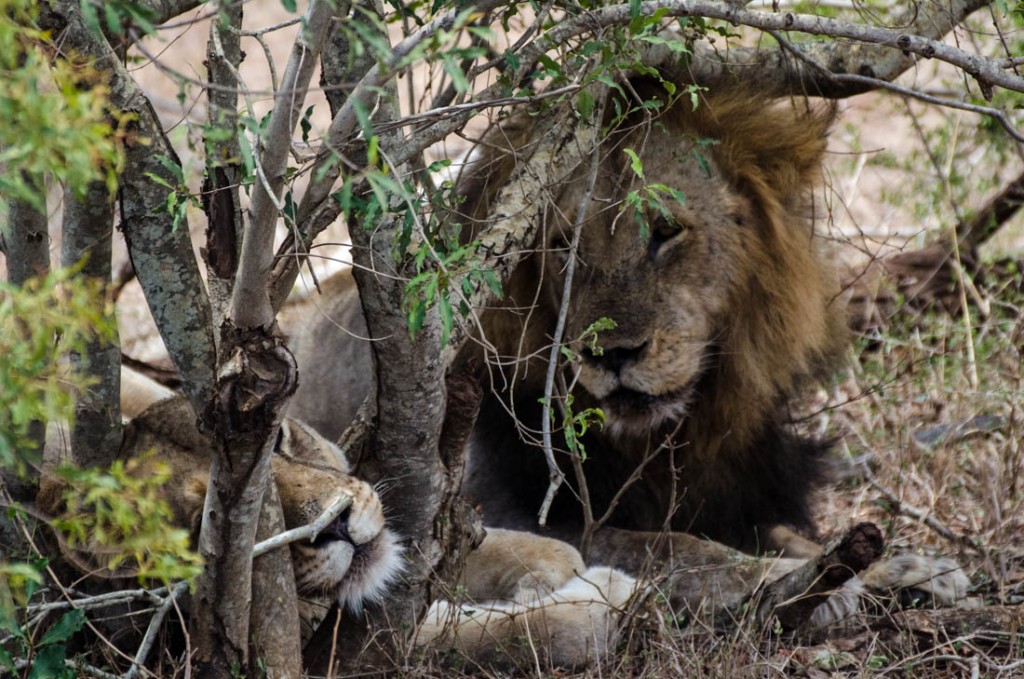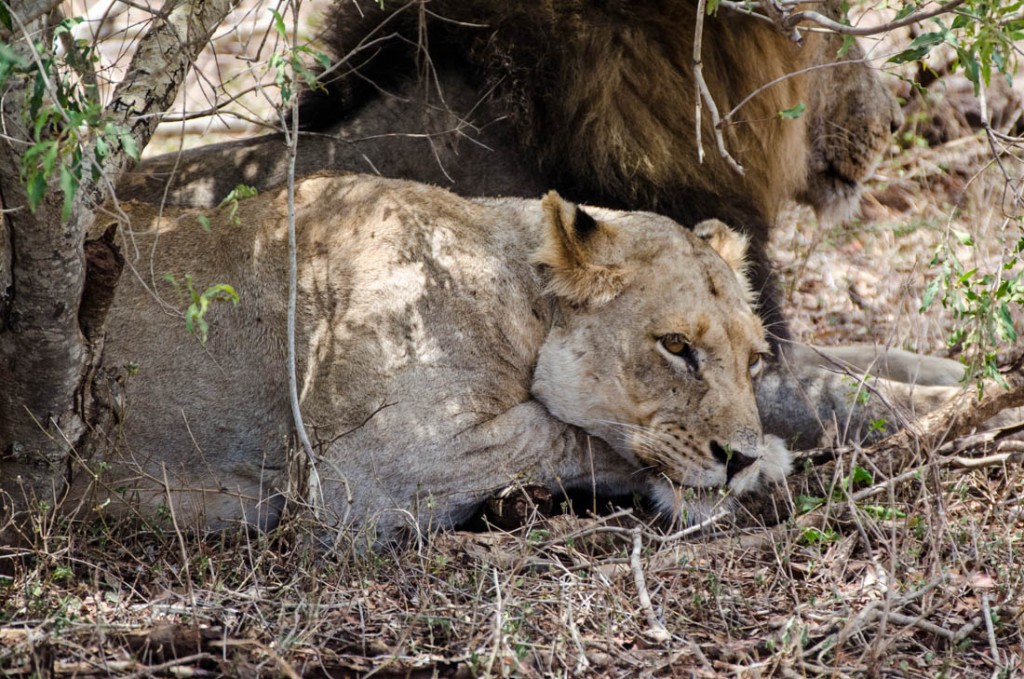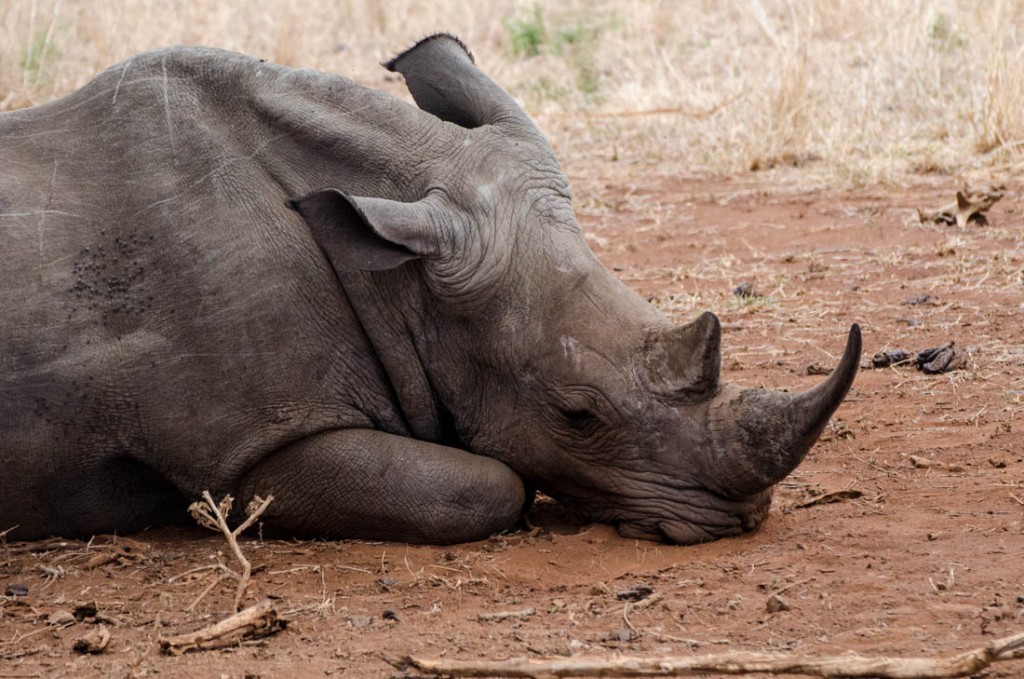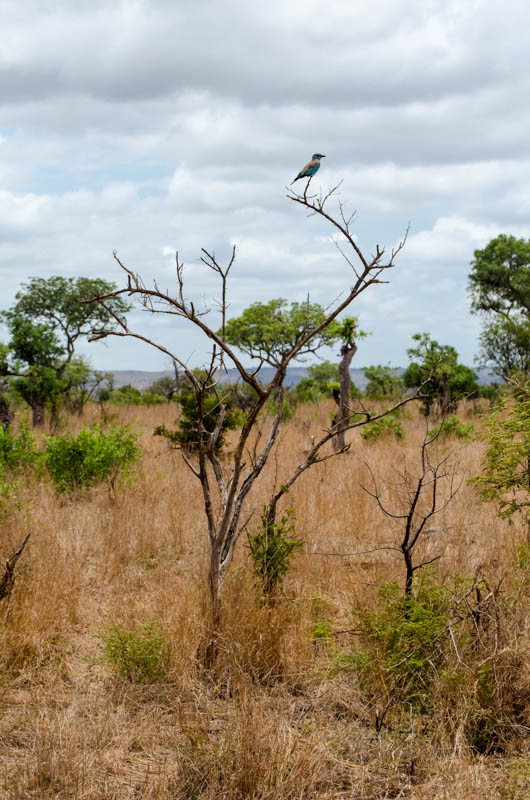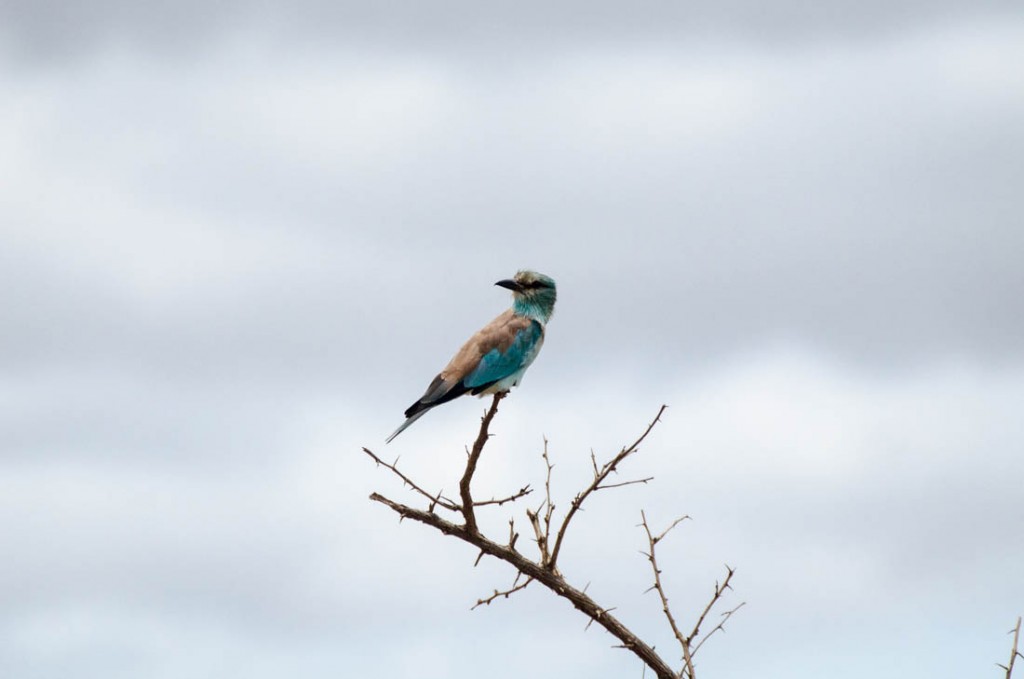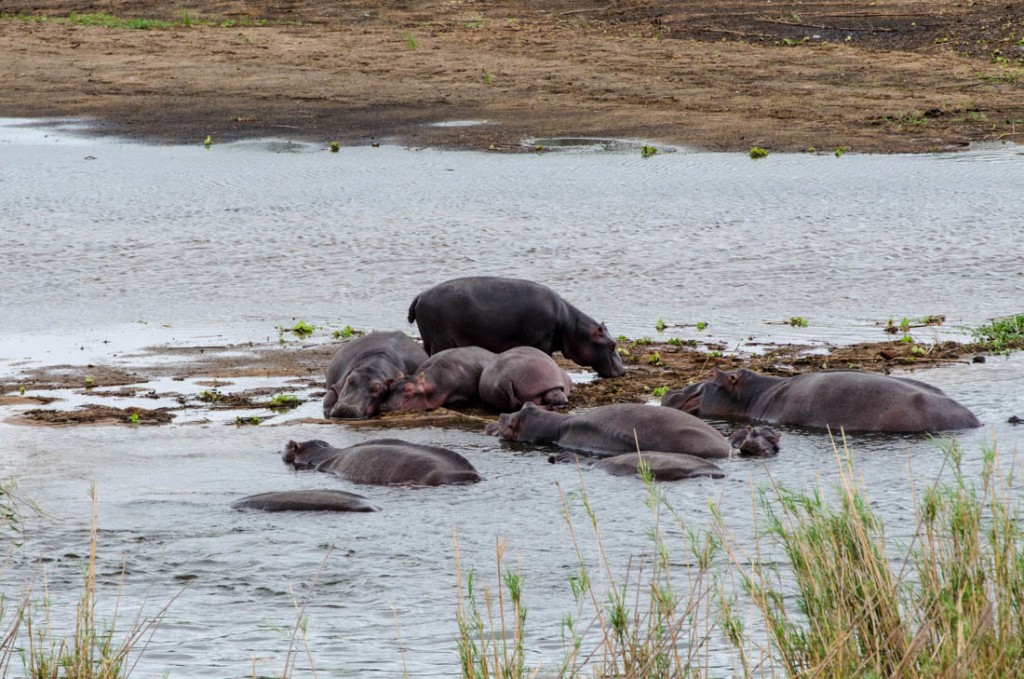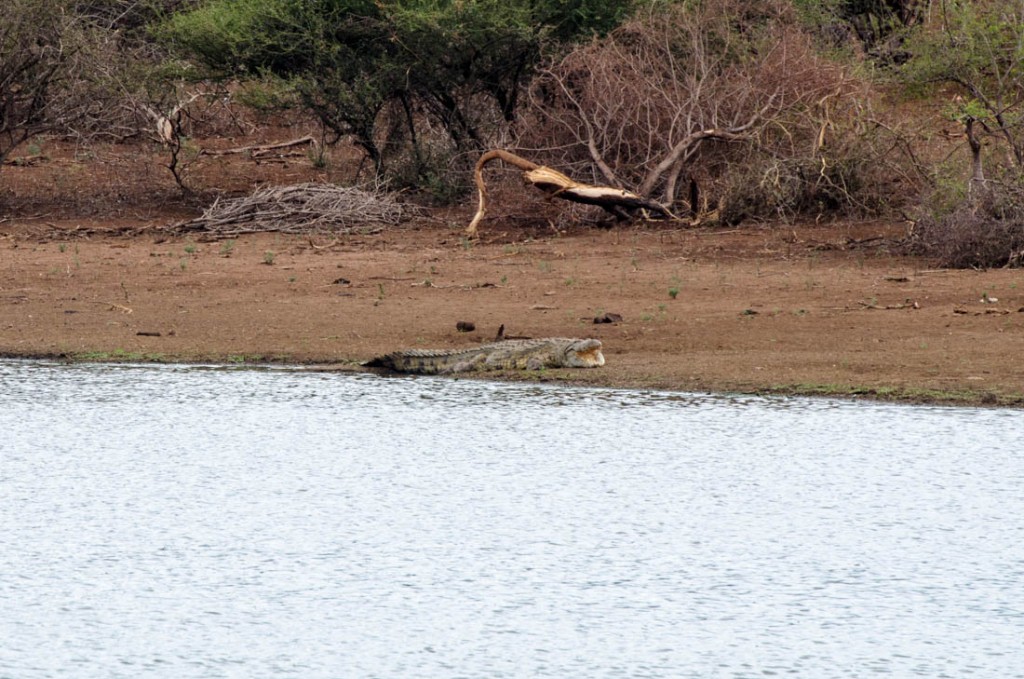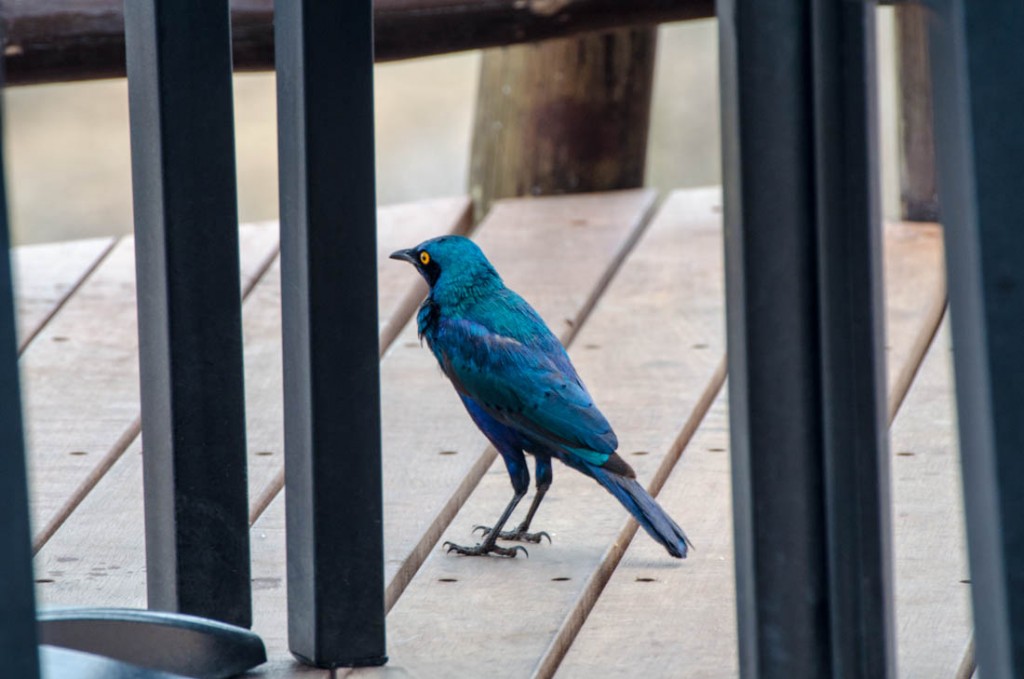 We ended the day on a very high note.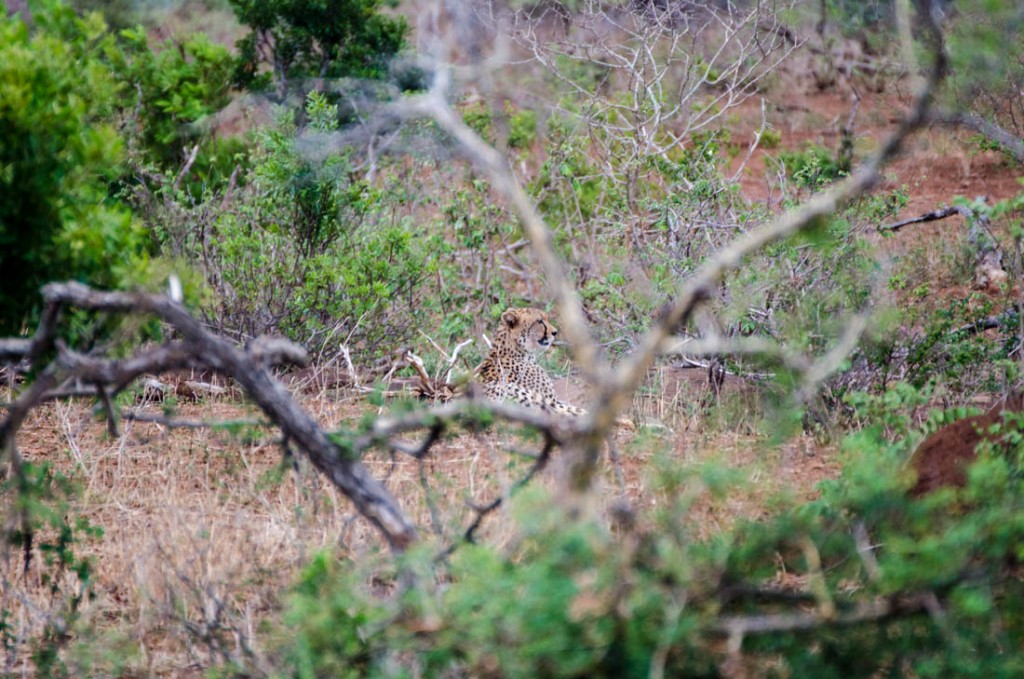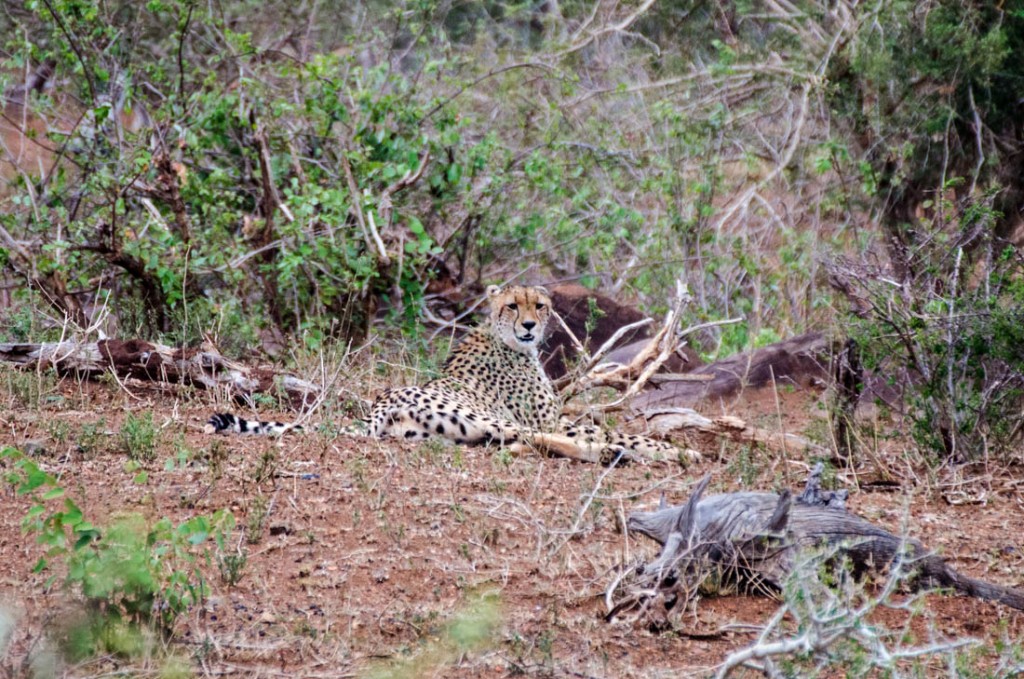 Our first day in the Kruger was an exhilarating experience. We completed four of the Big Five. Only the leopard, which is exceedingly smart and excellent at remaining unseen, eluded us. We didn't really care; we had seen hundreds of animals—many of which we'd never seen before and others only in a zoo. It was an incredible day. We returned to Needles, greeted the animals hanging out in the backyard, and closed this night with a great campfire and meal. We collapsed into bed after dinner, wary of our alarms that were set to go off in the early hours once again.
We awoke on day two of our safari to a light rain. Rain was celebrated in the Kruger since the area has been going through a pretty bad drought for some time now. Rain was also good for us since Dylan said cool, wet weather was the perfect "leopard weather." Usually the jeeps hold up to nine people (there were seven of us on day one), but Chris and I were the only ones signed up on the second day. We were looking forward to a relaxed tour of the Kruger and were very excited when one of the owners of Needles, Gail, decided to join us. She definitely proved to be a good luck charm for our morning, which Dylan described as a Safari with a capital "S." It started off with a bang (quite literally) as we found a pair of mating lions nearby our entrance gate. Dylan explained when lions mate, they mate. Like every 20 minutes for several days to make sure the deed is done.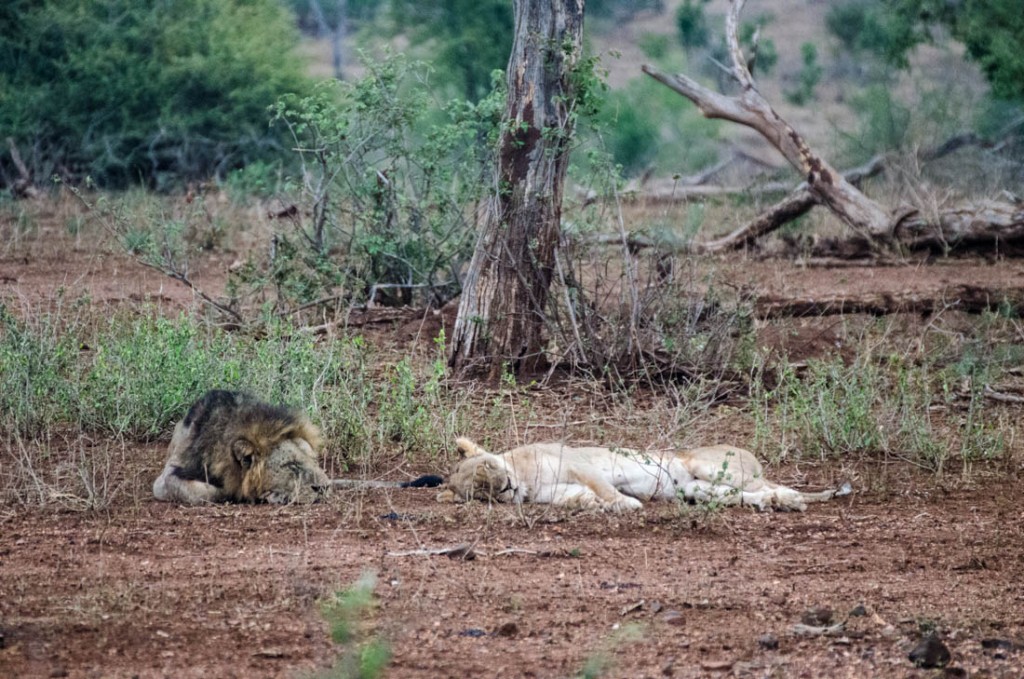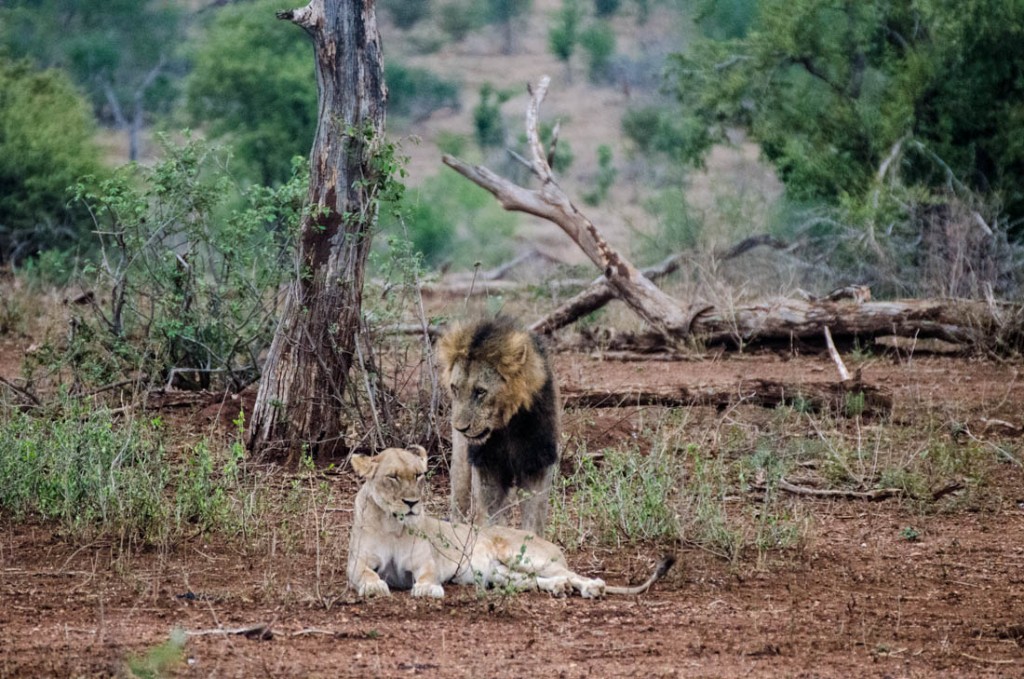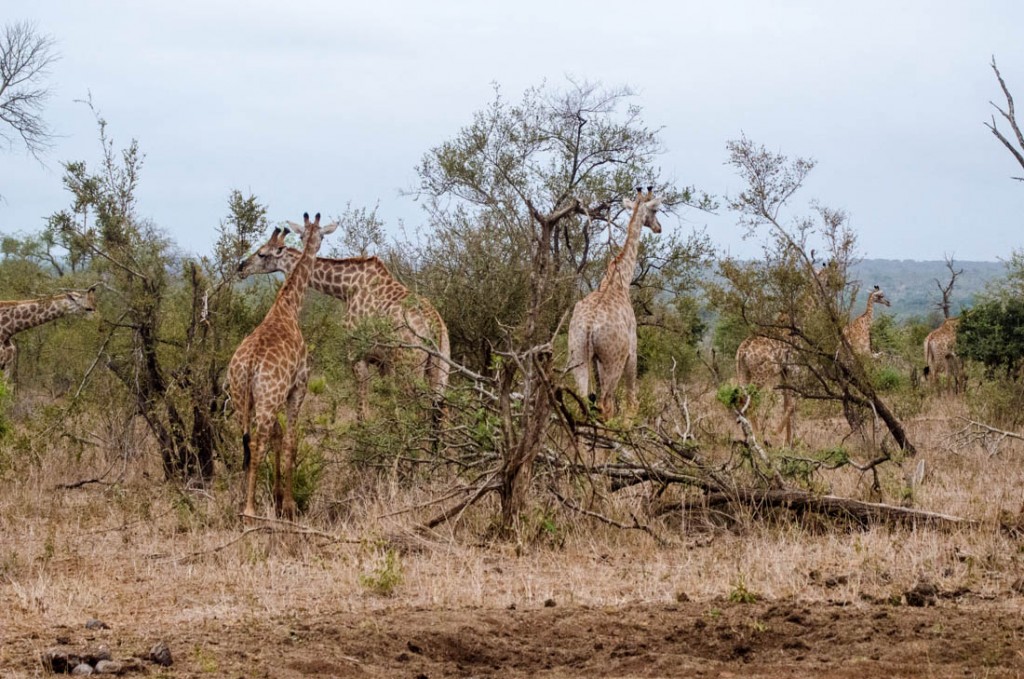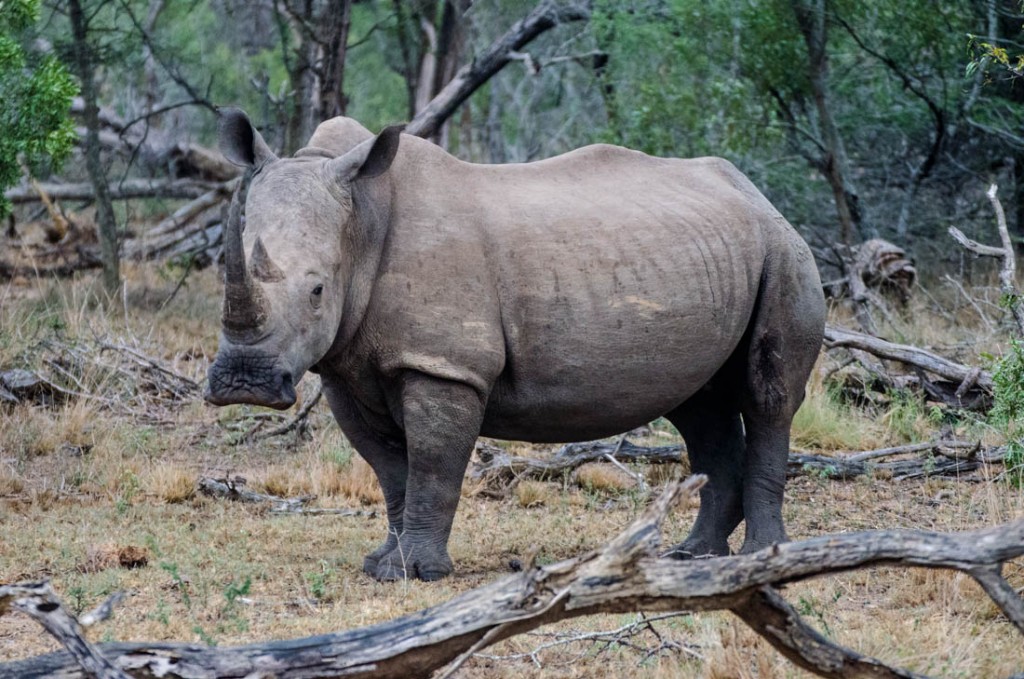 It seemed like love was definitely in the air at the Kruger that day. Tortoises tend to come to the roads to drink during rain, and we found these two similarly preoccupied like the lions.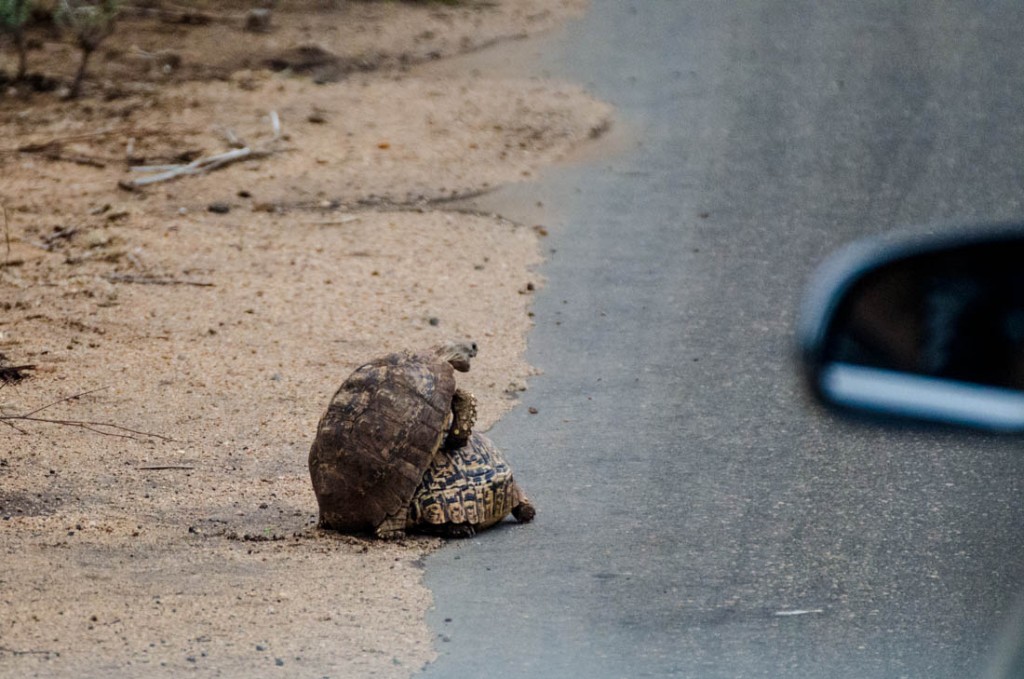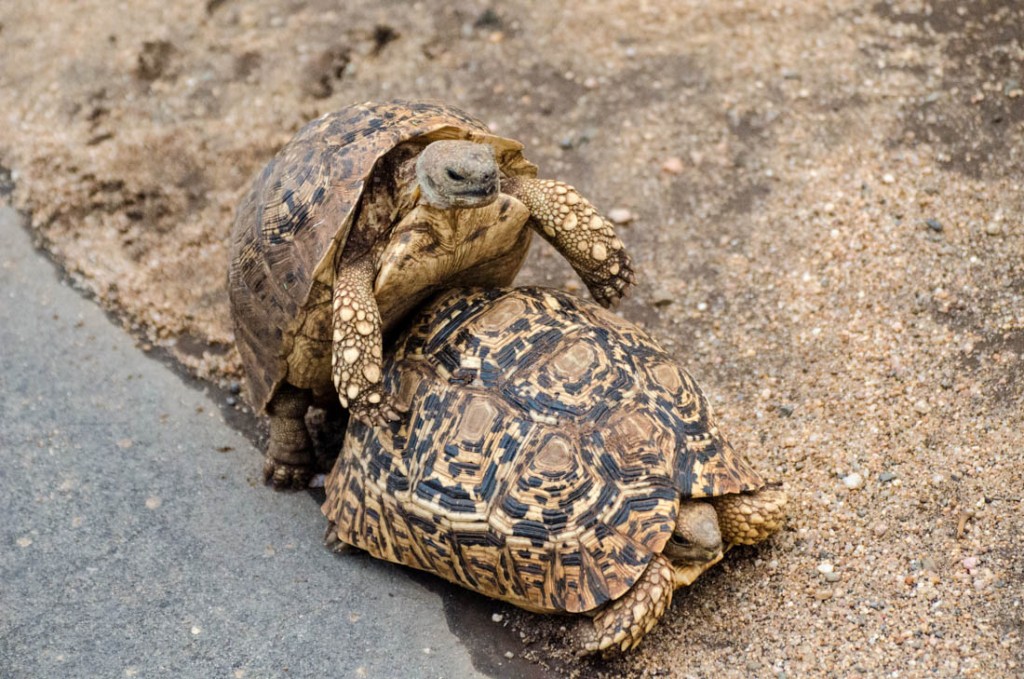 In addition to tortoises, Dylan promised us the rain would also bring out the leopards who prefer to hang out in trees rather than prowl around in the wet grass. It wasn't long before his promise came true and we came across a five-month-old cub sprawled out in a tree.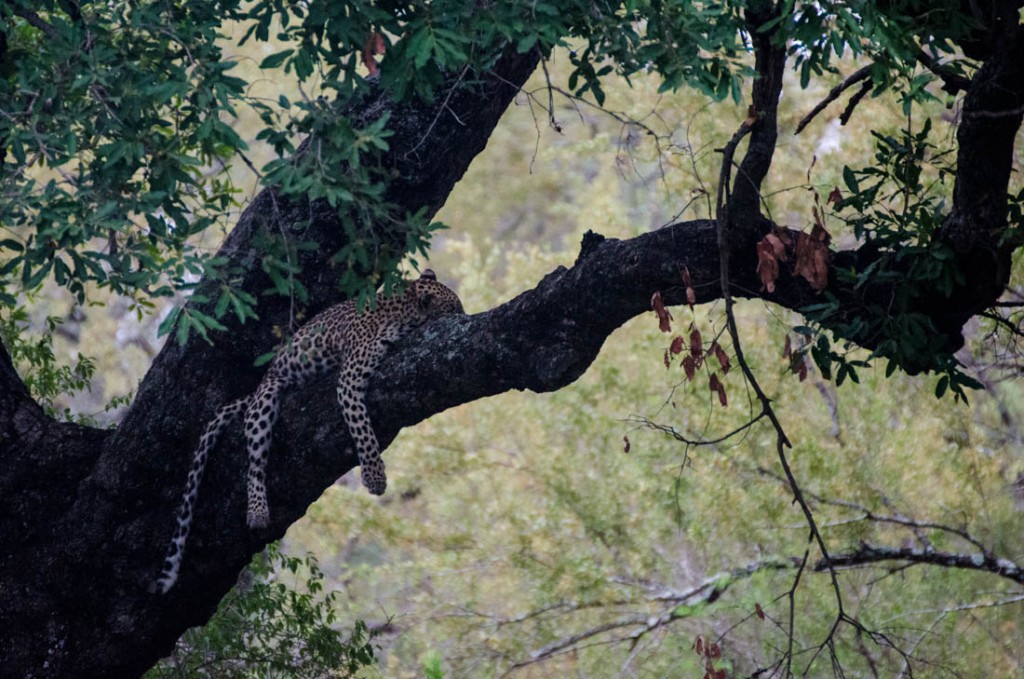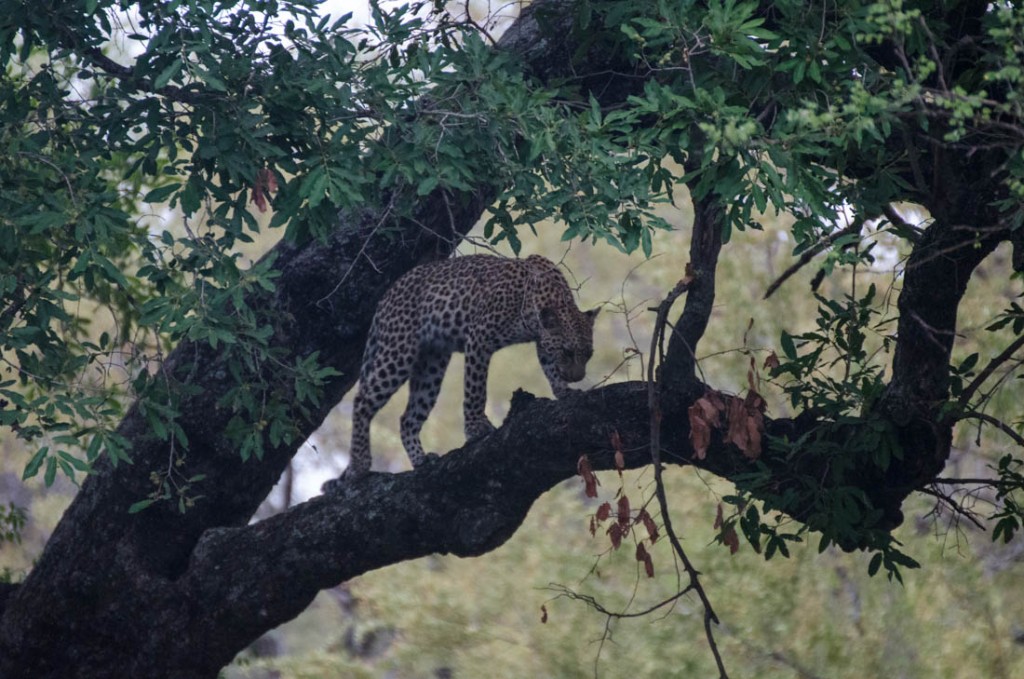 Dylan told us that this is the female cub of a pair and her brother and mother were likely hunting nearby. We waiting for a a bit to see if they'd show, but no such luck here. Our luck improved a little later when we spotted some spots laying down in the grass. A full-grown male leopard!
We watched nervously as a warthog trotted up, thinking he'd soon be prey to the leopard. But Dylan told us that full grown male warthogs—with their sharp tusks—are nothing a leopard wants to mess around with if it can help it. The warthog proceeded to pace right in front of the leopard, which Dylan explained was an effort to drive to drive the leopard away ("No one wants a large predator in the vicinity.") It was a hilarious show as the warthog angrily paced around—always a safe distance away—and the leopard watched relatively uninterested. Eventually the warthog gave up and trotted away.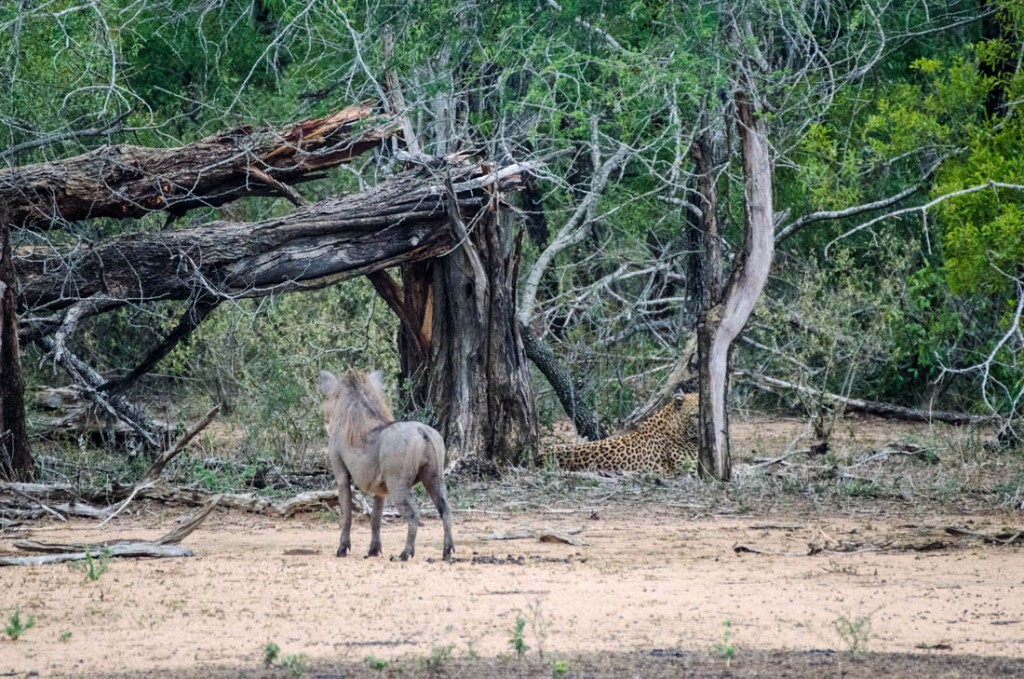 Next we saw one of my all-time favorite sightings from the safari.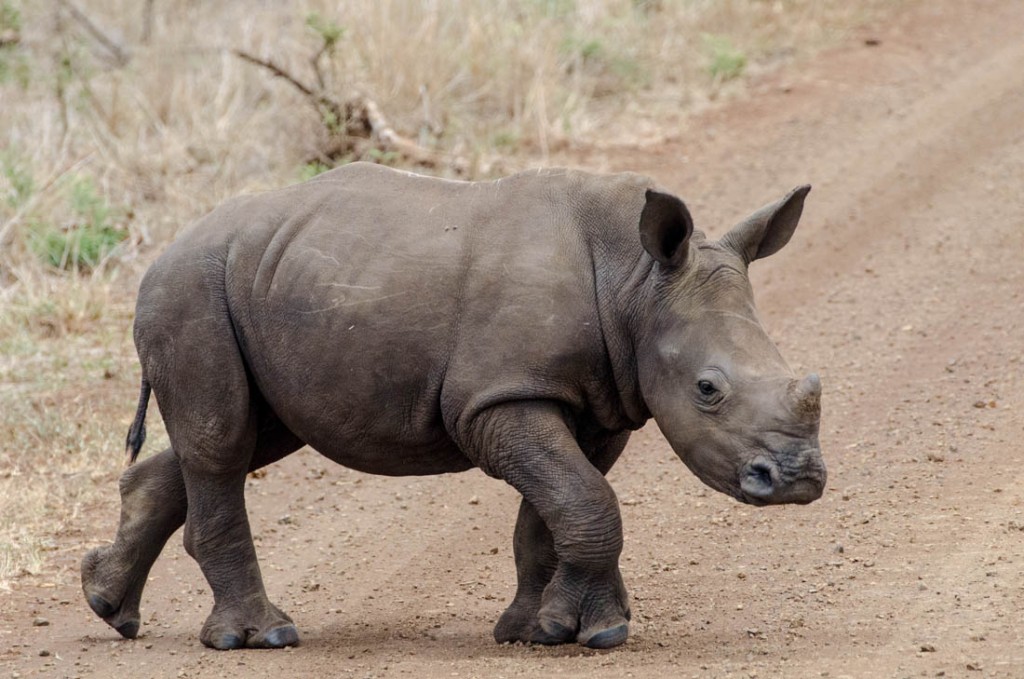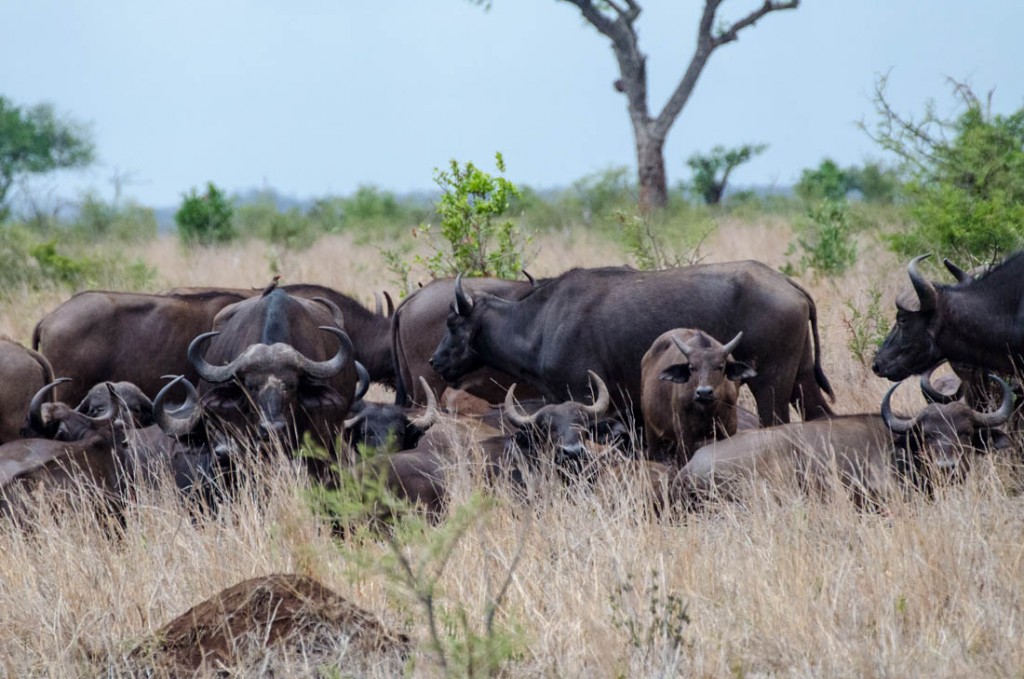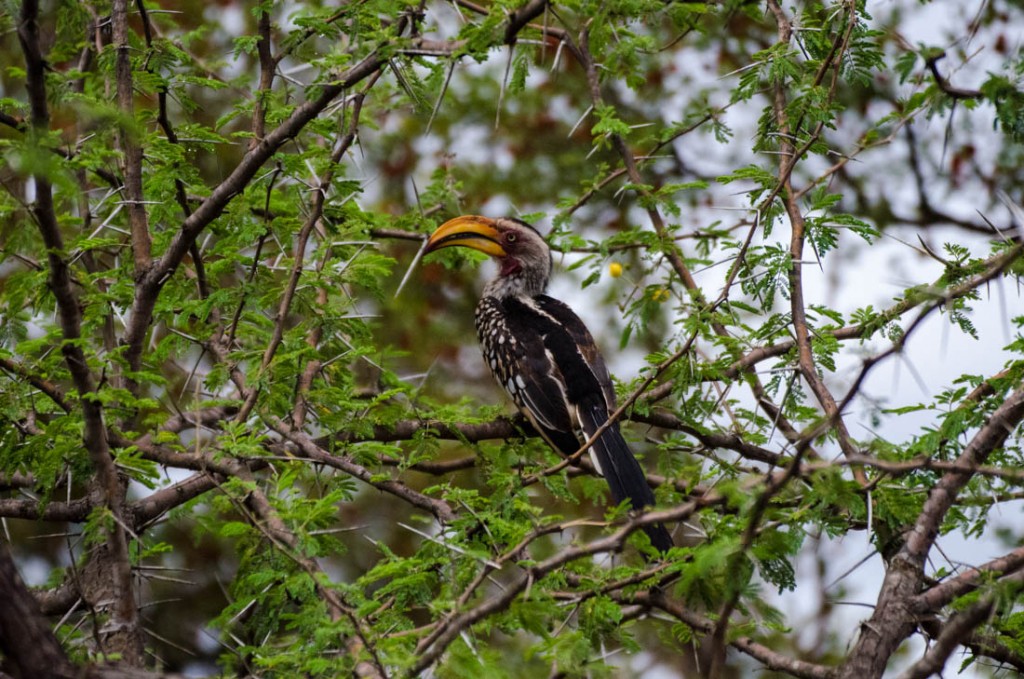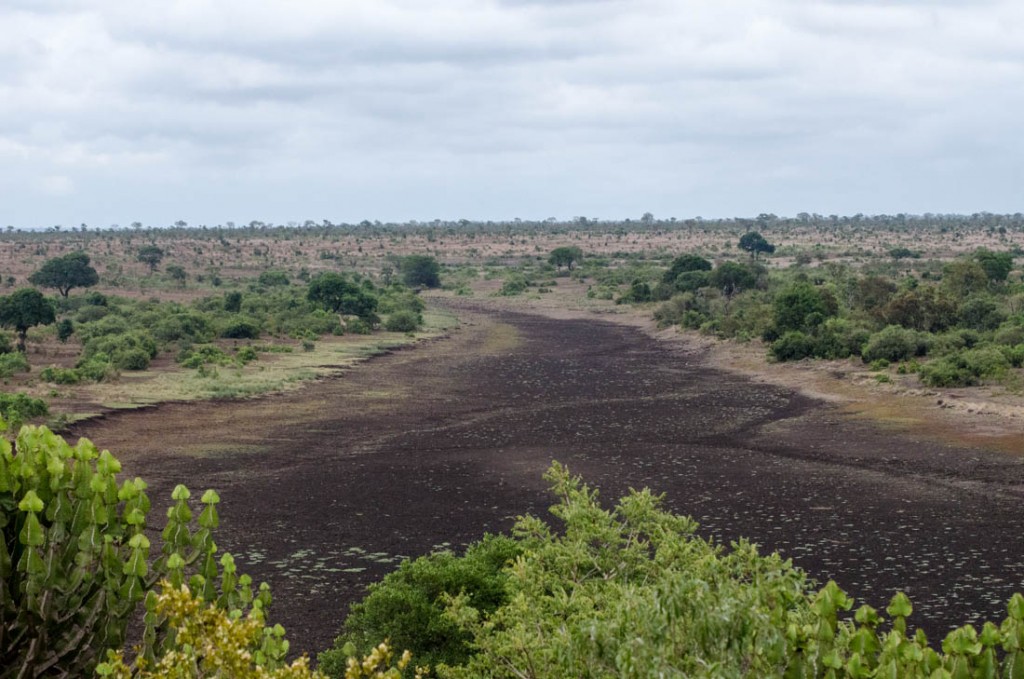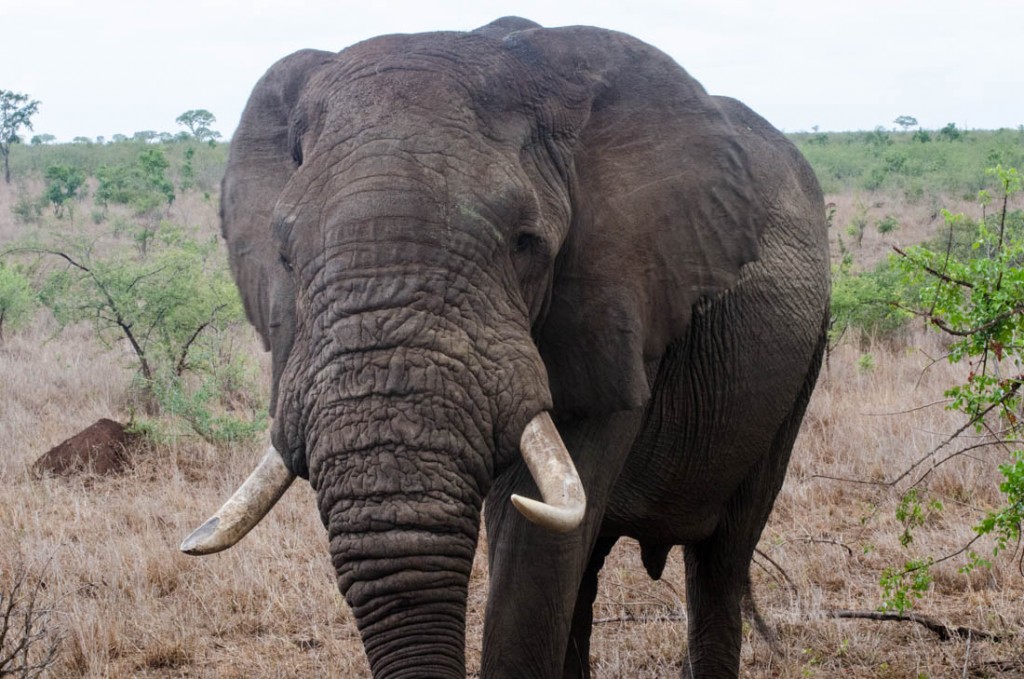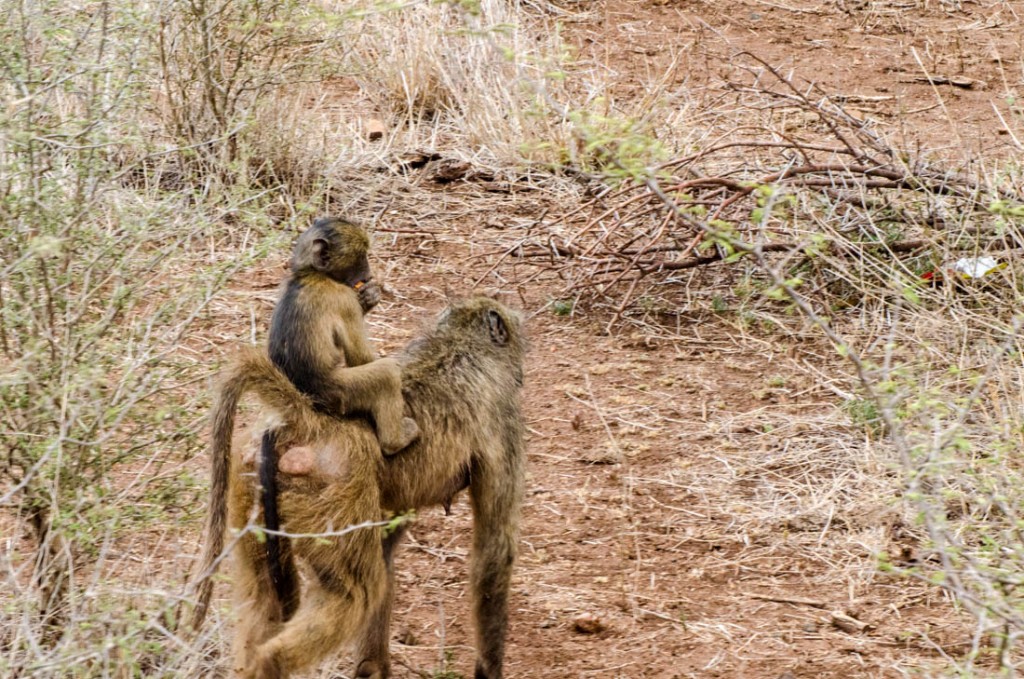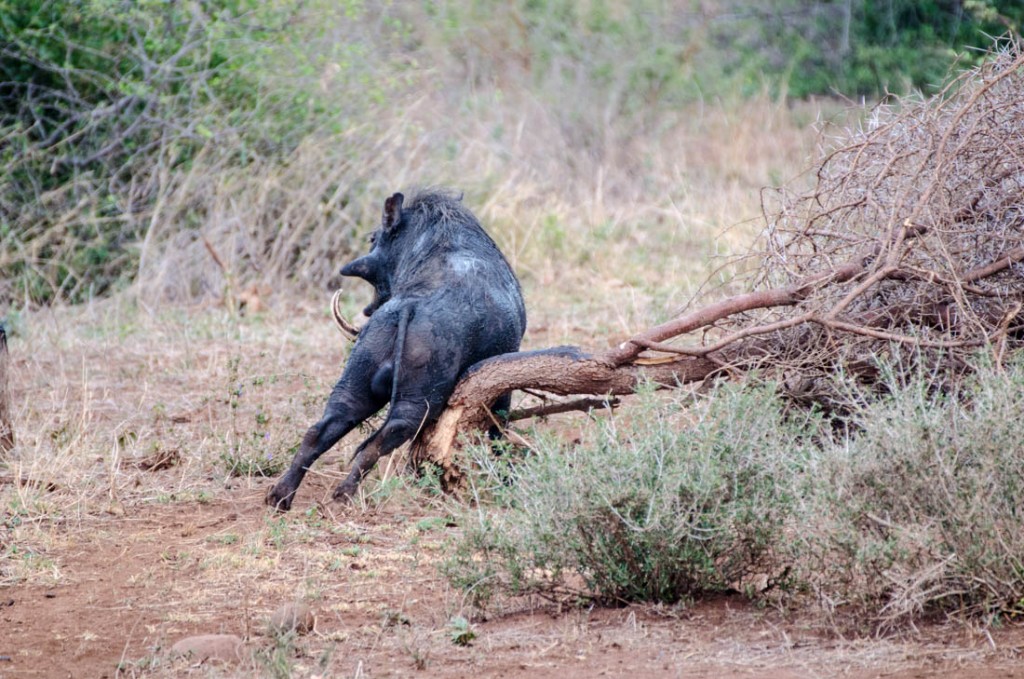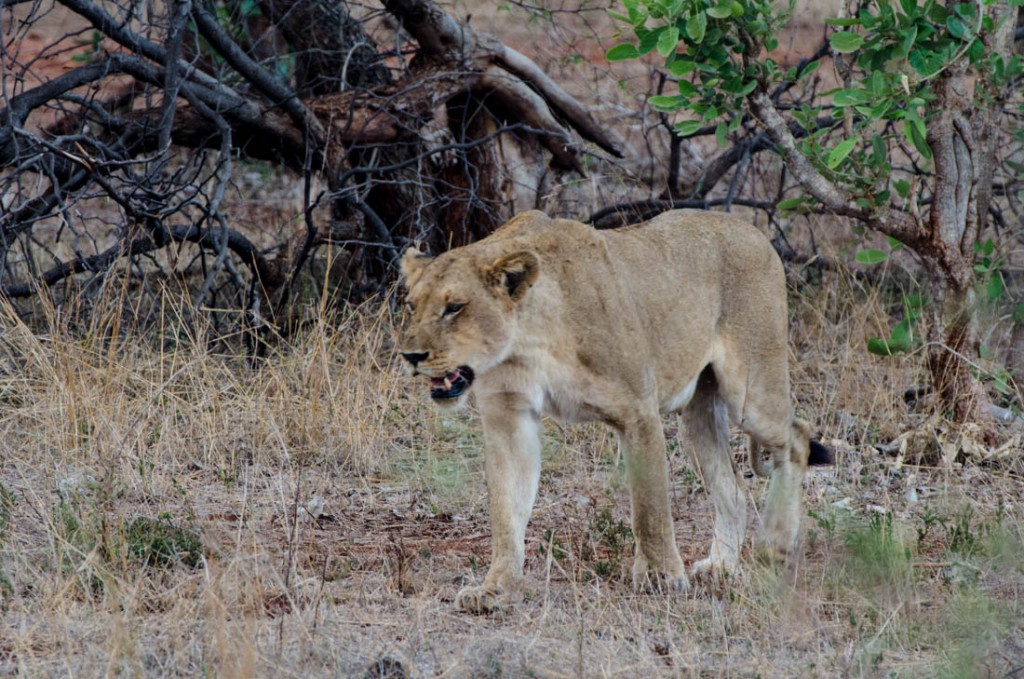 So with two leopards sightings, a handful of lions and rhinos, and oodles of elephants and buffalo, we saw the Big Five at least two times over. And I'm honestly not sure what was my favorite. The baby rhino? The little leopard cub hanging out in the tree? The tiny warthog piglets? Or just feeding the bush babies back at the lodge? One thing is for sure, though, is that there is no way I can go to a zoo again.