After four nights in Sarajevo, Chris and I moved south down Bosnia and Herzegovina to the historic town of Mostar. Mostar is renowned for the iconic Stari Most (Old Bridge), a 16th century bridge built by the Ottomans that is considered one of the most exemplary pieces of Islamic architecture. Stari Most is the lifeblood of tourism in Mostar and pretty much the only major attraction in the city. Mostar's main tourist streets radiate out from the bridge and are lined with trinket shops and restaurants. Speedo-clad members of the Mostar Diving Club solicit donations and eventually jump off the bridge once they reach around 25 euros.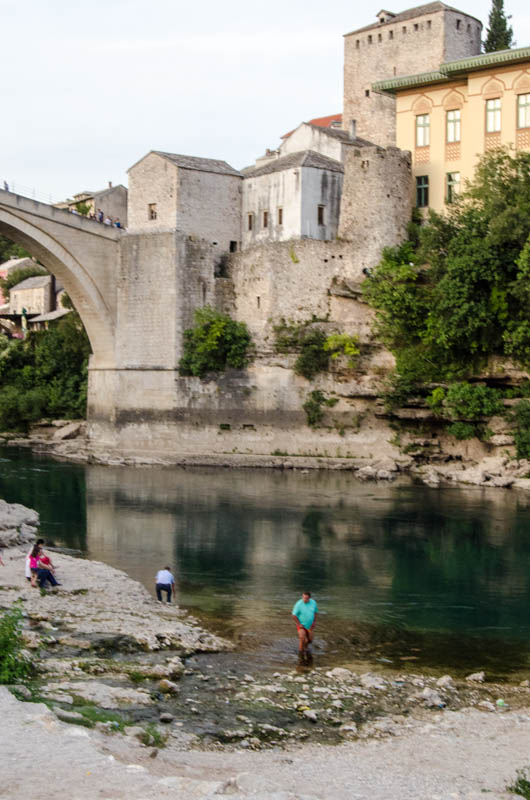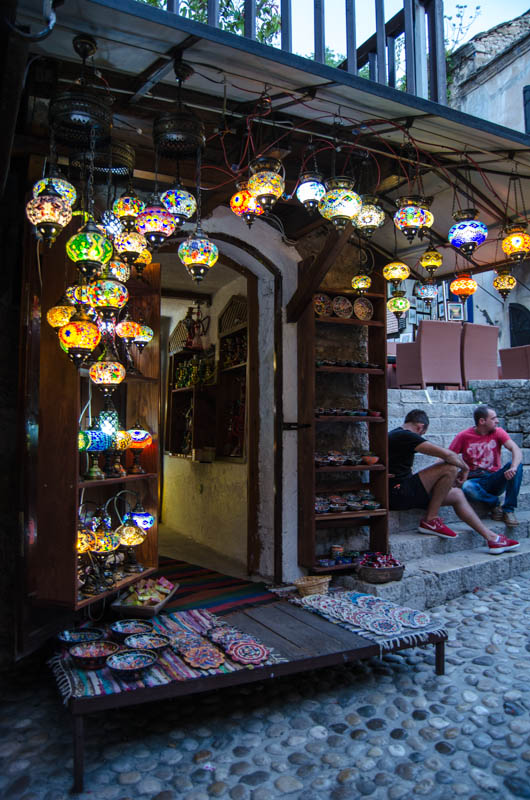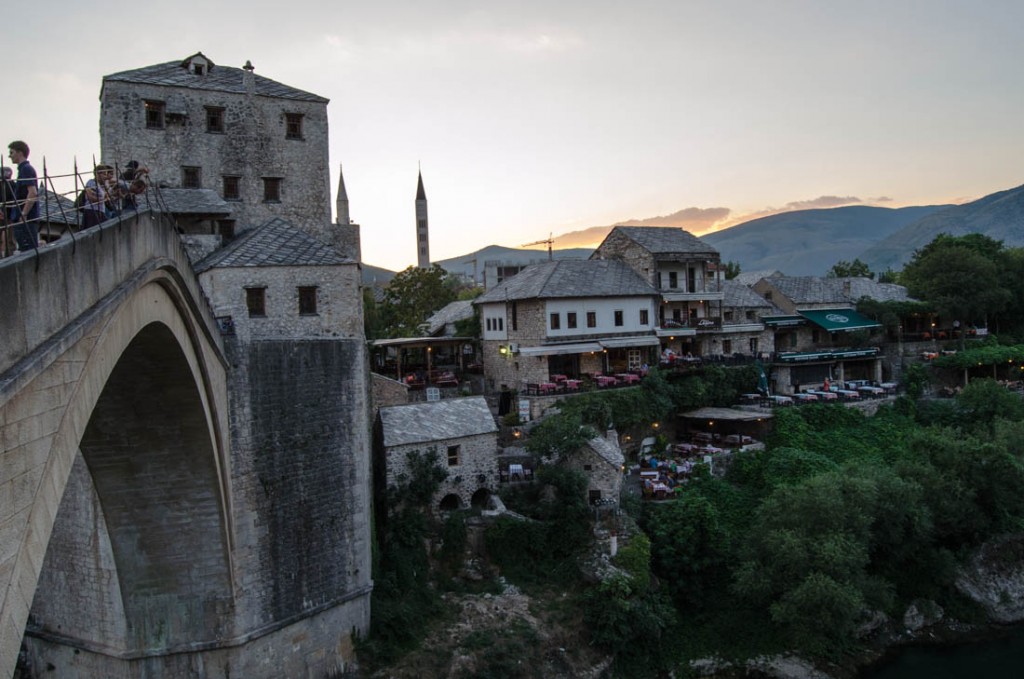 Tragically, like Sarajevo, Mostar was also devastated by the Bosnian War. But unlike Sarajevo, the Croats and Bosniaks were enemies in Mostar. Because of this, the Croat-Bosniak War has been referred to as a "war within a war." After repelling Serbian forces in 1992, the Bosnian Croats proclaimed themselves independent from the new state of Bosnia and Herzegovina. Open conflict between the Bosnian Croats and the Bosniaks lasted for over a year, causing incredible damage to the city of Mostar. Like the Serbs in Sarajevo, the Croat side in Mostar is regarded as committing the worst atrocities for this conflict. In addition to the thousands of human casualties of the war, there was another significant victim: the centuries-old, internationally-beloved Stari Most. Croats intentionally targeted the Muslim-built bridge, which eventually fell into the Neretva River after withstanding heavy shelling.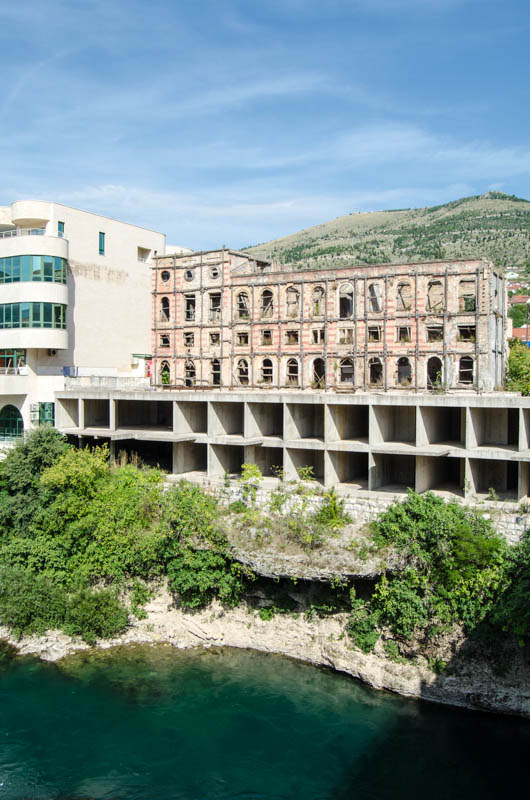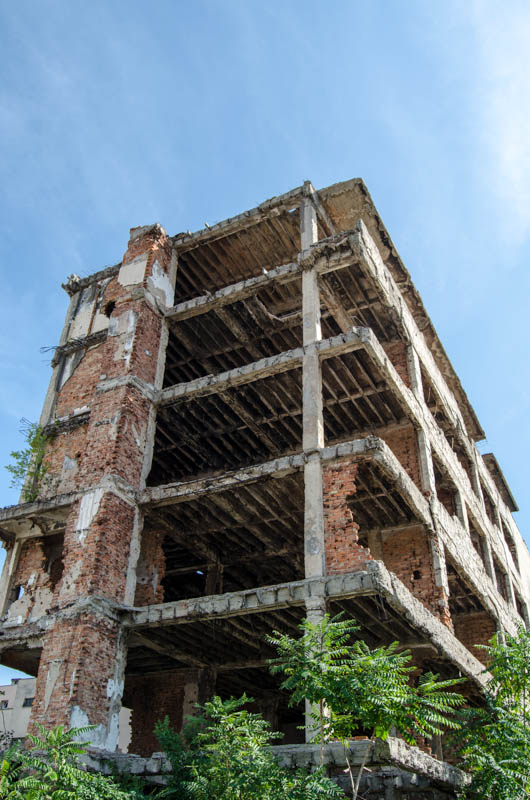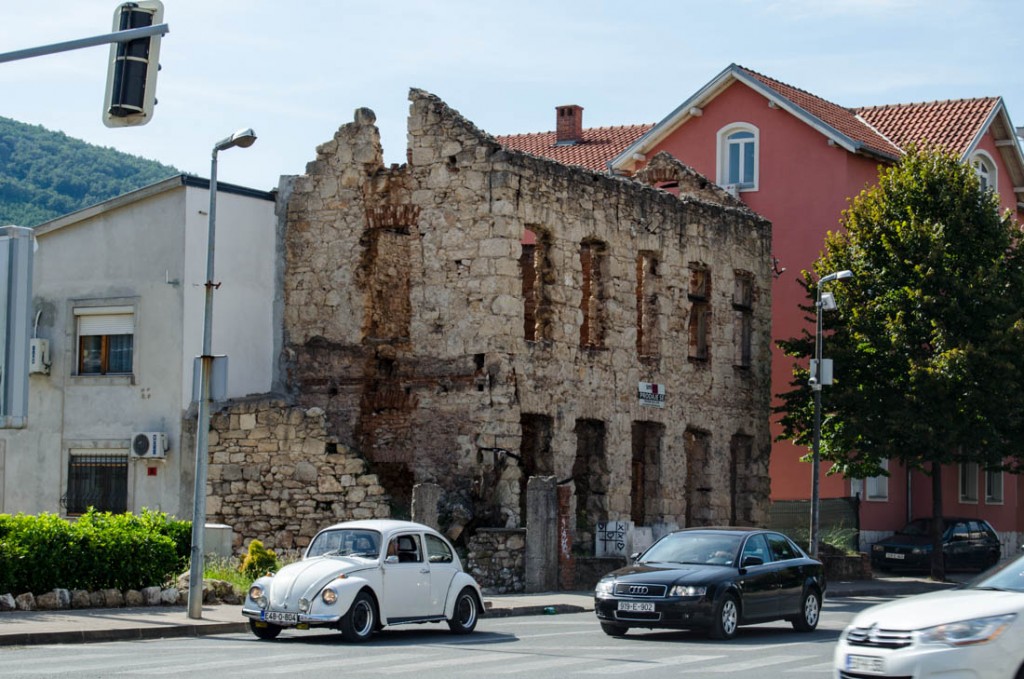 One morning I walked along the former frontline of the main boulevard that previously divided the Croat forces in the West from the Bosniaks in the Eastern side. Mostar still suffers a geographic rift between ethnic groups, and visible signs of the war remain. The bridge was finally rebuilt in 2004, nearly 11 years later, by recovering some original pieces from the Neretva River below and with the help of the international community. Tourists once again flock to Mostar to enjoy the ambiance and views around this beautiful bridge.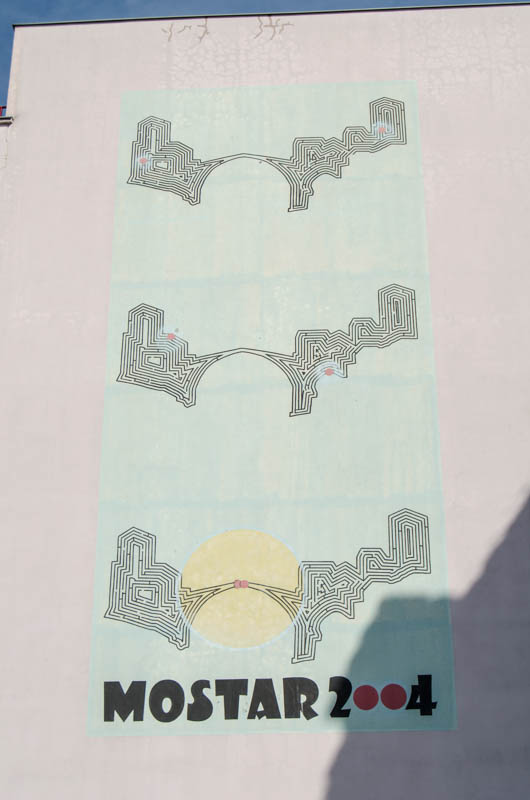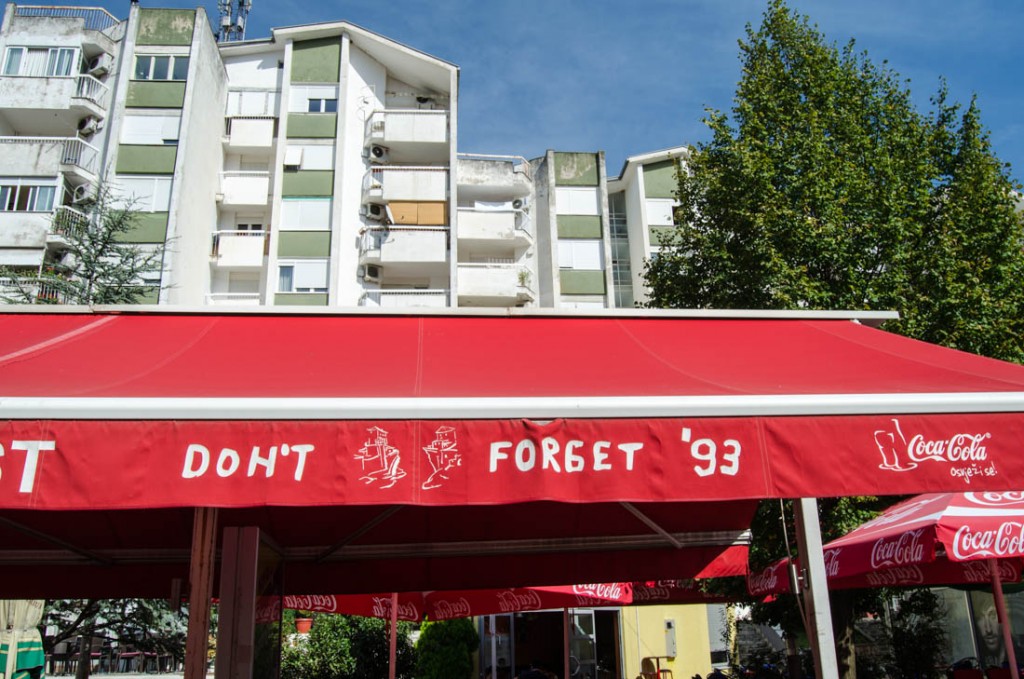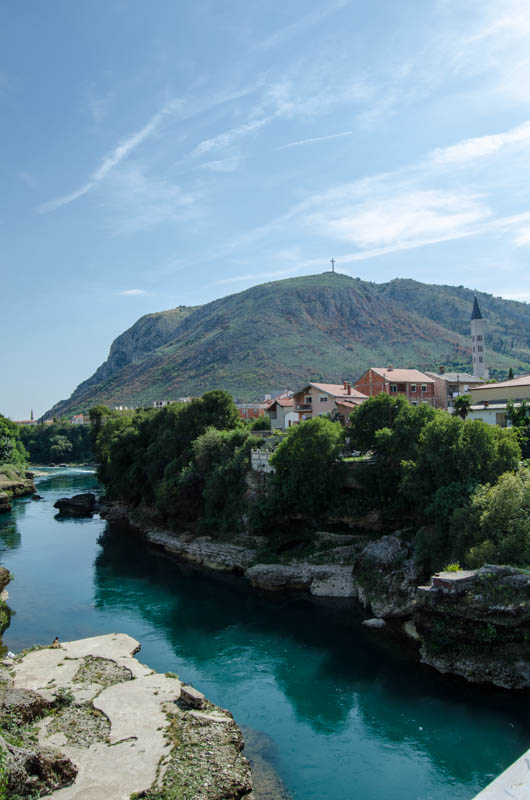 There are some great day trips outside of Mostar (including the riverside village of Blagaj and the waterfalls of Kravice), but we couldn't tear ourselves away from our lovely terrace. In fact, the highlight of our time in Mostar was relaxing in our fantastic Airbnb and discovering the wonderful Black Dog Pub that was just a stone's throw away.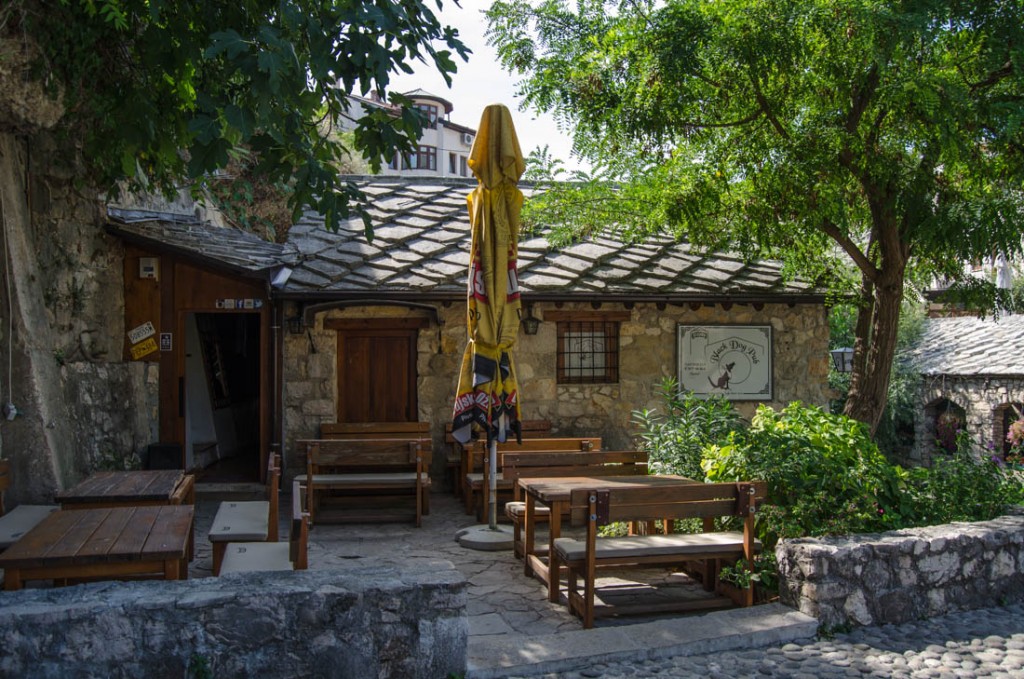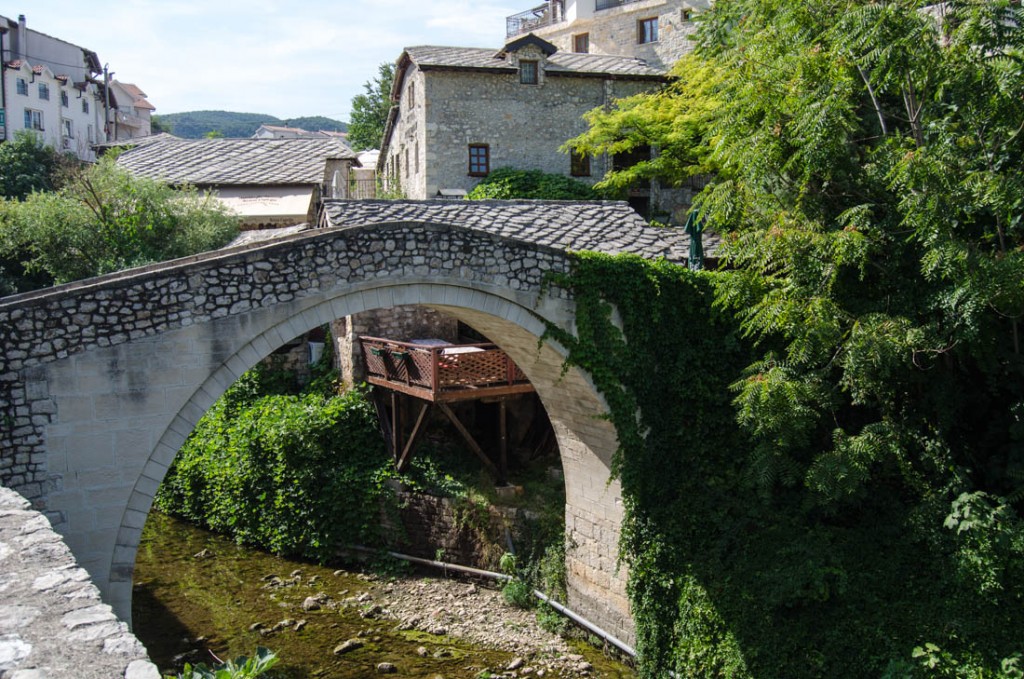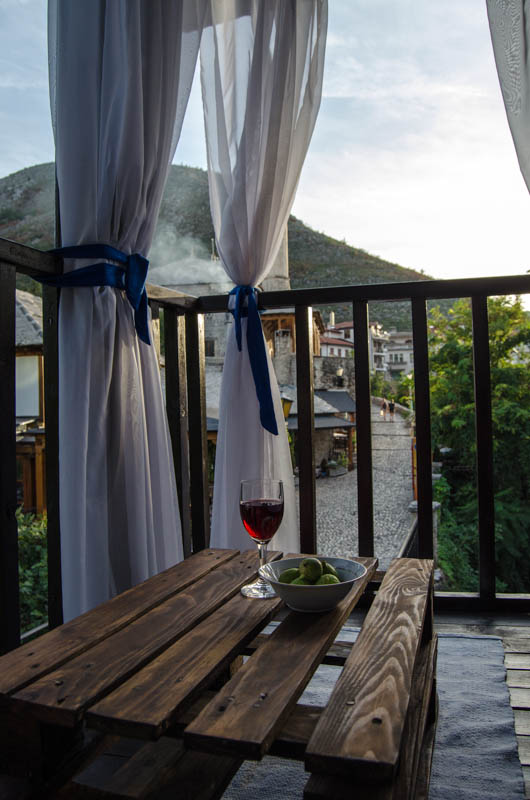 Although Mostar wasn't our favorite "tourist destination" that we've been so far, it certainly was a relaxing few days. And, on a one-year RTW trip, sometimes that's just what the doctor orders.