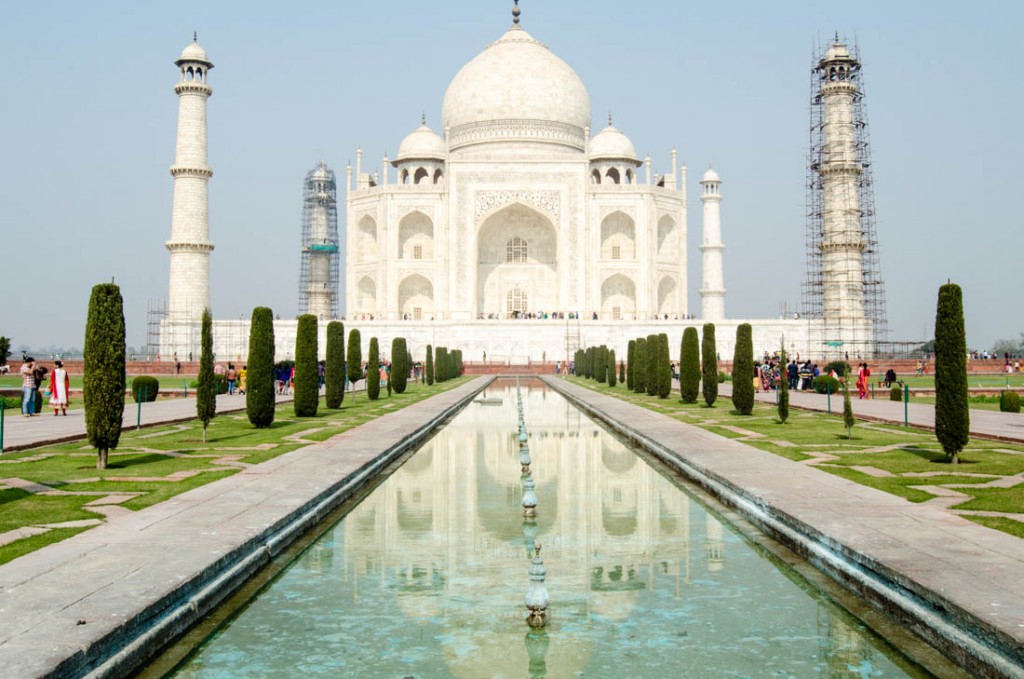 In full honesty, India was the country I was most nervous about visiting on our one-year RTW trip. I wasn't sure how I'd react to the crowds, pollution, dirt, and otherwise general chaos that I feared would engulf me as soon as I stepped off the plane. After reading in my guide book that between 30% and 70% of tourists experience stomach issues when visiting to India, I was also prepared to be tethered to our hotel room for half the trip.
But thankfully, and in contract to Sri Lanka, my low expectations served me very well, and I ended our week in India mostly pleasantly surprised. Yes, we only had a week in India, a country of 1.3 billion people with over thirty world heritage sights. But, in the little time we had, we wanted to make sure we saw the Real India and not just parachute in to see the headline sights. And so that is how we found ourselves in Varanasi—one of the most "in your face" cities in the country—for three nights.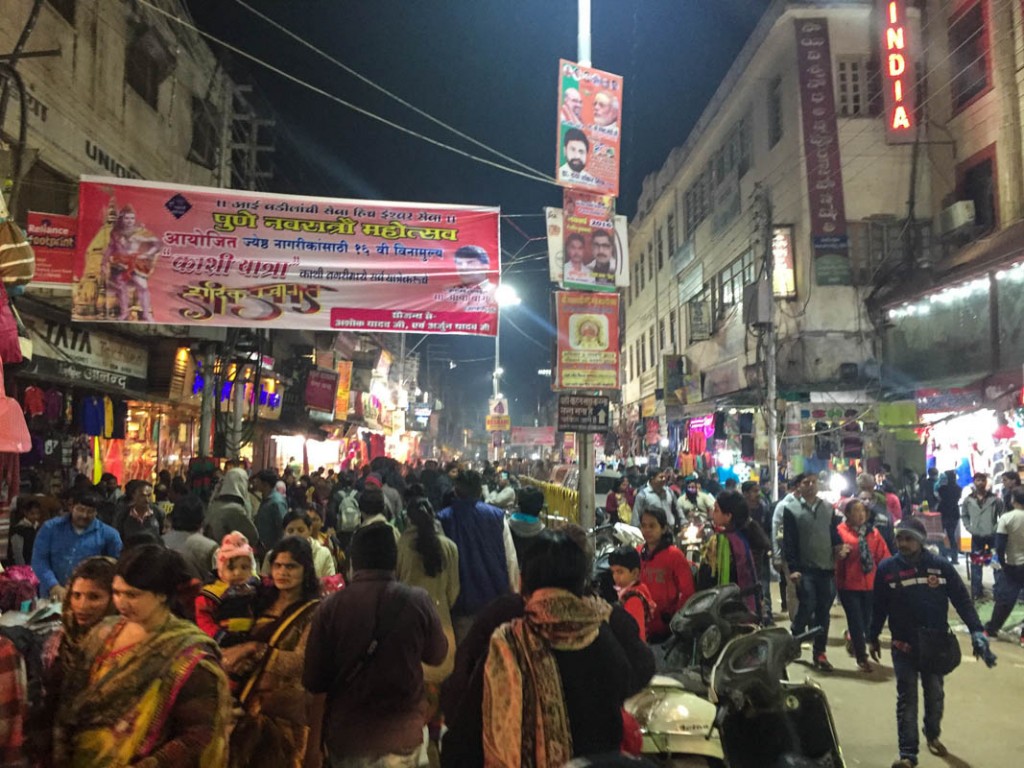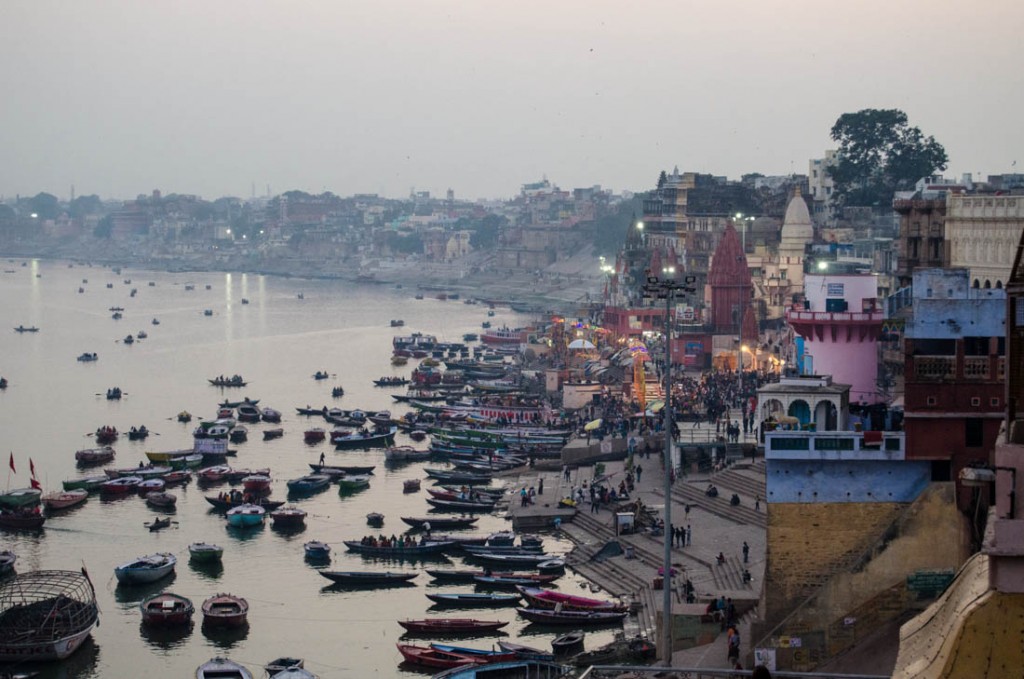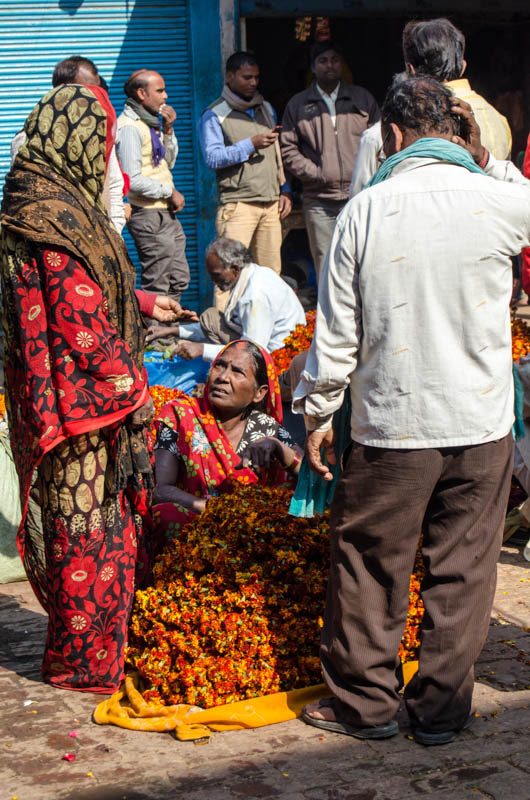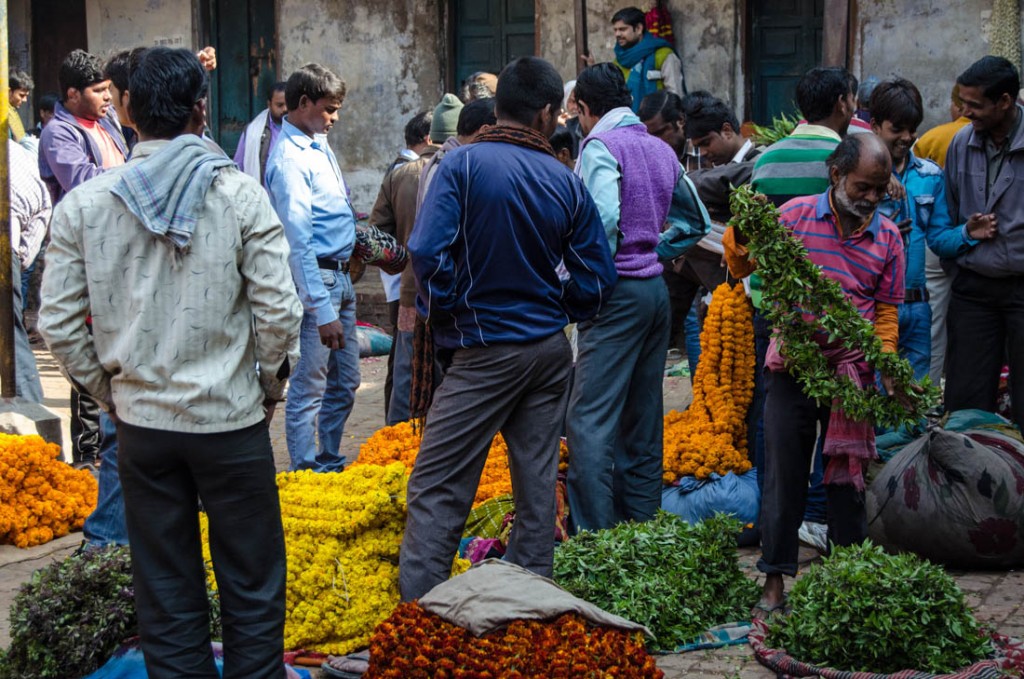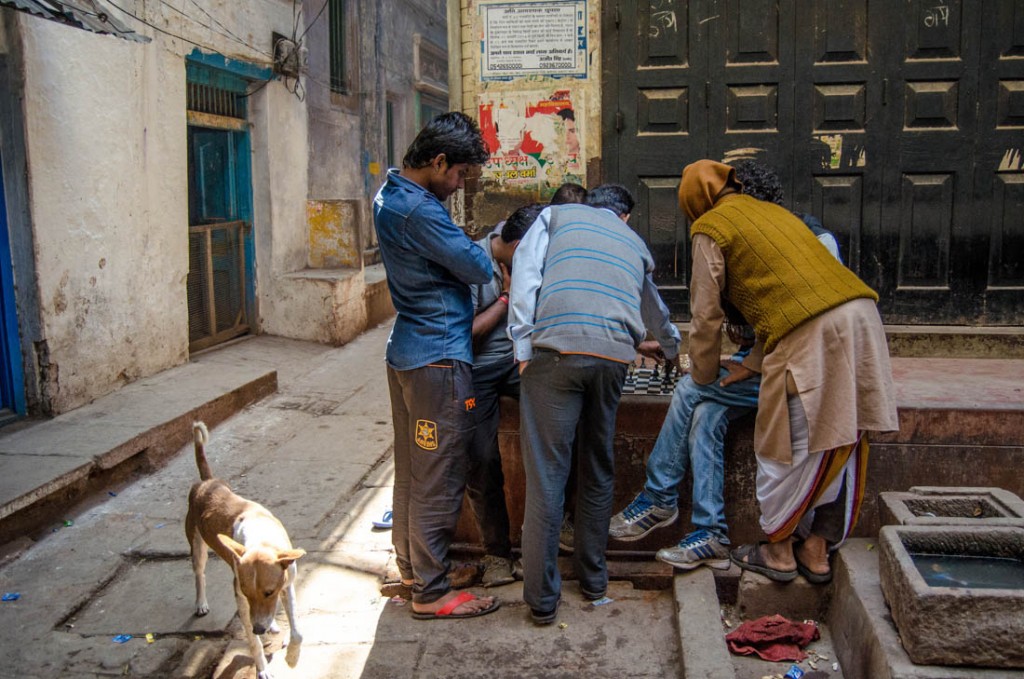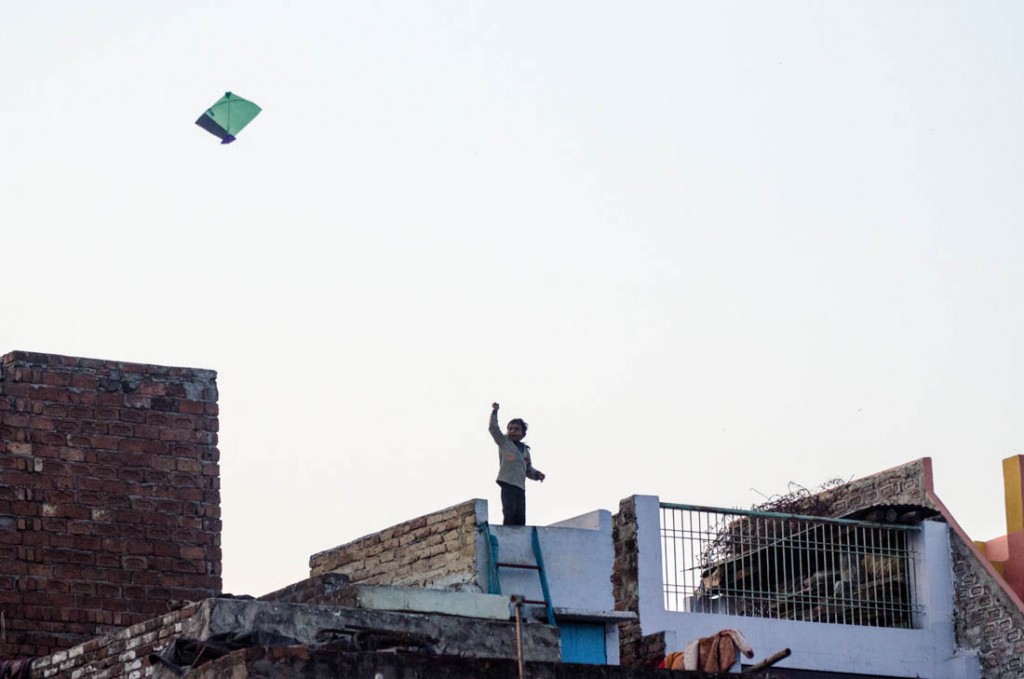 Varanasi is the most sacred city in India, and Hindus believe that only in Varanasi one can die and be released from the reincarnation cycle. As a result, many Hindus come to Varanasi towards the end of their lives, and ritual cremation is big deal in the city. Over 200 bodies a day are cremated at the burning ghats—or steps leading down to the water—in Varanasi.
The heartbeat of this sacred city is the Ganga (or, as we know it, the Ganges, which the British colonialists renamed after deeming Ganga too hard to pronounce… for whatever reason). Most devout residents go for a dip in the Ganga every morning. They also wash their clothes in the river. And bathe their buffalo. And also dump the ashes of their loved ones. After one look at the filmy mess of the river, my completely unprofessional opinion is that the residents of Varanasi have the strongest immune systems in the world.
Let's get the not-so-great stuff out of the way first. I won't lie to you… the streets are pretty disgusting. You are constantly on guard against stepping in animal feces, coming too close to lounging cows or stray dogs, and being trampled by members of a funeral procession carrying their deceased on a stretcher. If you walk along the river, you will most likely see and smell a dead body burning. India—and Varanasi especially—is not for the faint of heart.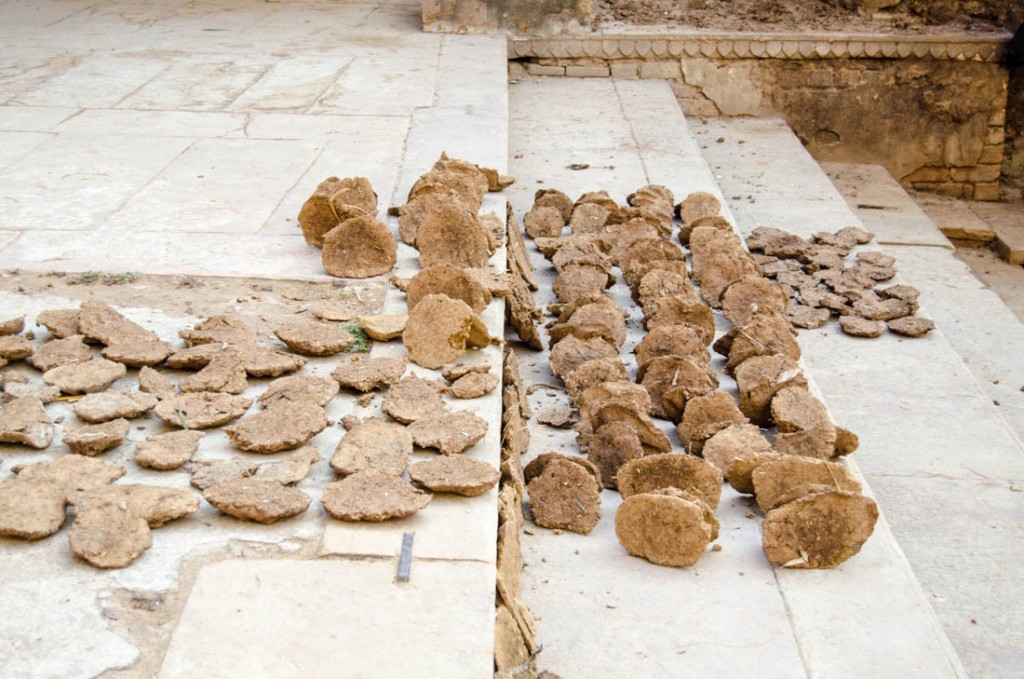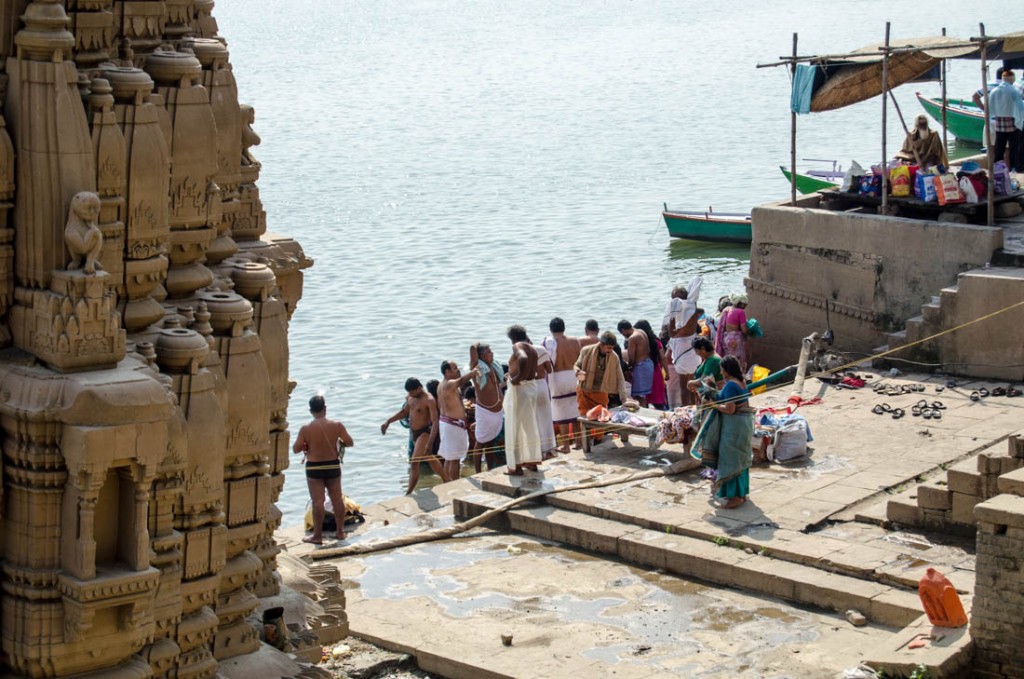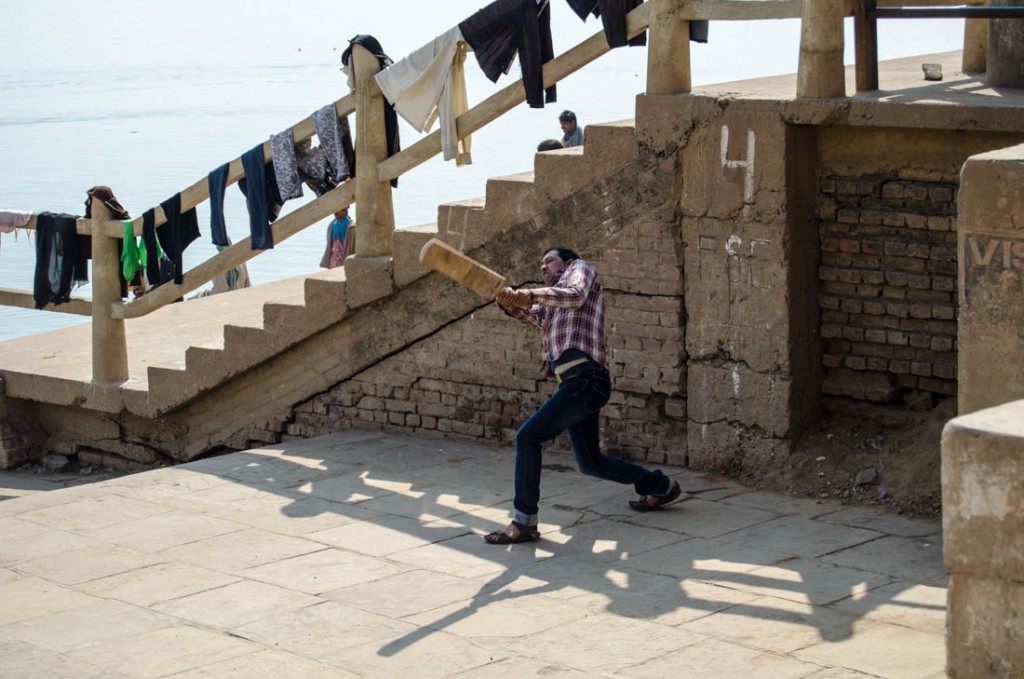 You'd think all of this would conspire to make India many times worse than our experience in Morocco… but it really wasn't. Our good experience in India was mostly thanks to the friendly, happy people we met here. People who wore bright, beautiful clothes. People who cooked delicious food. People who helped us when we were lost and waved hello to us when we passed. People who approached us with a smile and asked us to take a picture with them. People who were honored that we wanted to learn about their culture and eager to teach us.
One such person was the leader of our free walking tour, Anchal, who quit her day job to start an innovative tour company along with her husband. Over the course of a few hours, Anchal helped us peel back the gritty layer of Varanasi to see the city at its core. She helped us understand how things that initially seemed odd made sense once you knew the context… like why do devotees bring wild, thorny flowers as offerings to Shiva temples and why are there so many darn cows everywhere? [Answers: because Shiva is a detached god who looks on all beautiful and non-beautiful things equally, and the cows actually belong to families that don't have any room to keep them so they wander the streets during the day and return home at night]. She even took us to the best lassi shop in Varanasi.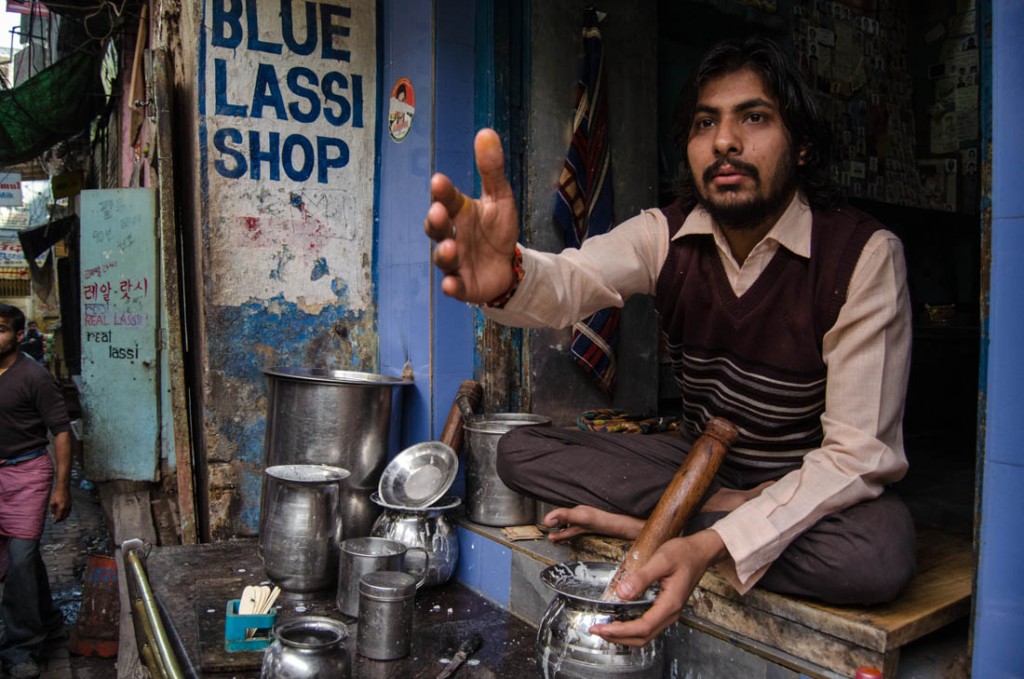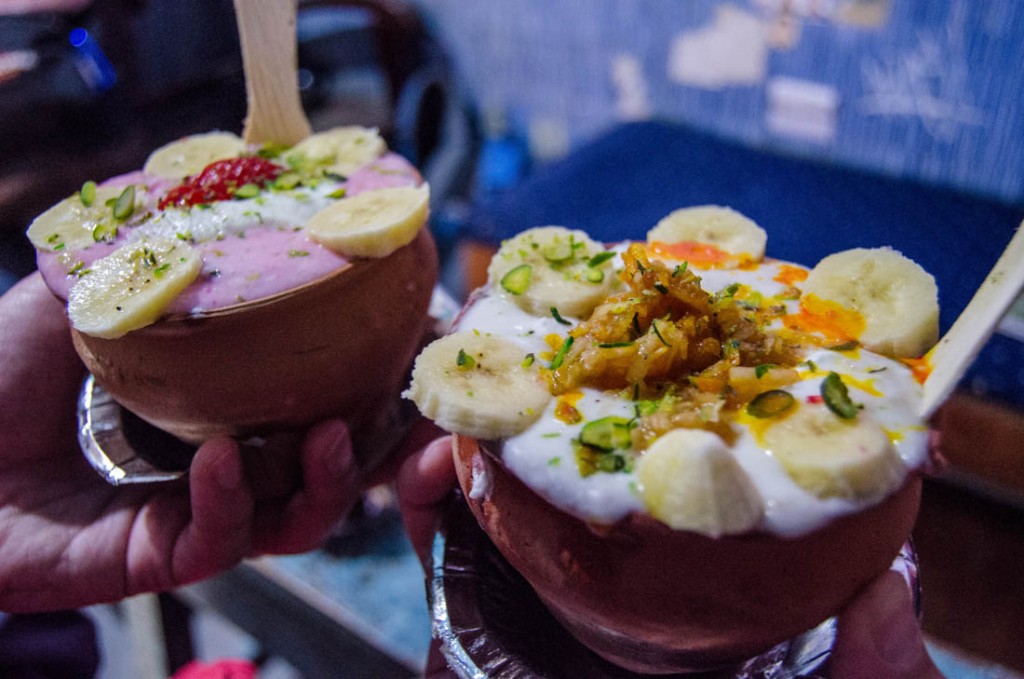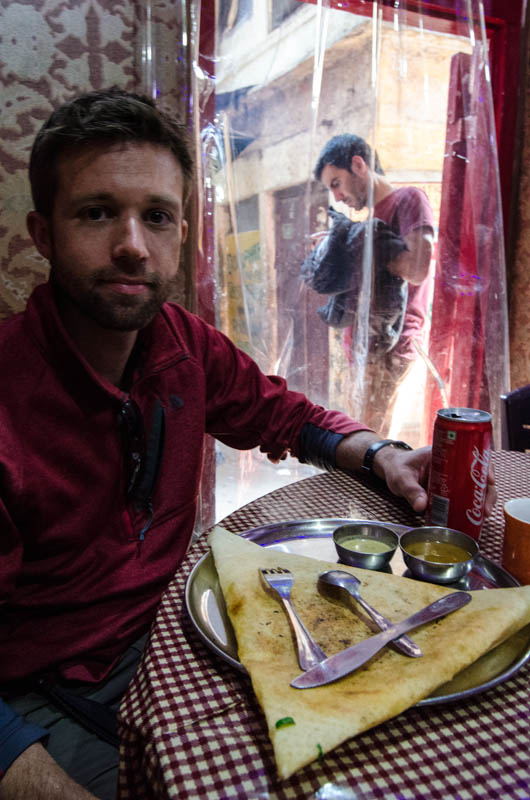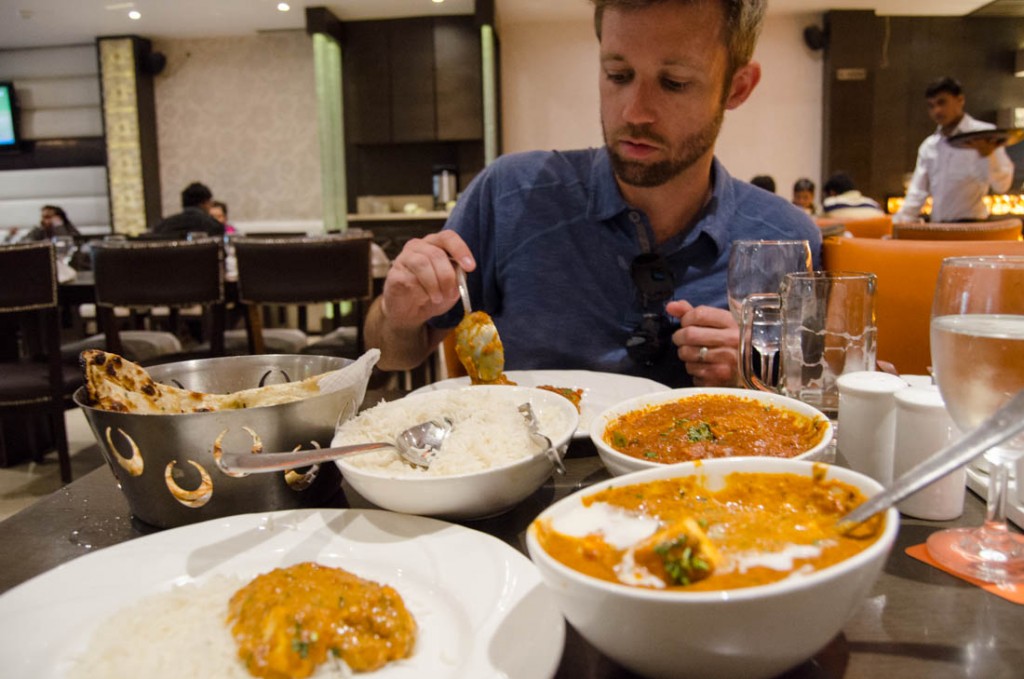 After a full day exploring the city with Anchal, Chris and I gained enough confidence to venture out again that night to see the sunset ceremony at the river. This nightly ritual was one of the coolest things we've seen on our trip. We were one of very few tourists among the crowds (most of the tourists were watching from the river on boats… even though the shore offered a much better vibe, in my opinion), and we became enveloped in a spectacle of color, celebration, and ceremony. Bells were rung, seven priests waved everything from incense to peacock plumes in unison, and devotees fanned the smoke of a passing camphor over their faces in meditation. Wanting to be part of the action, I bought a candle and let it float in the Ganga.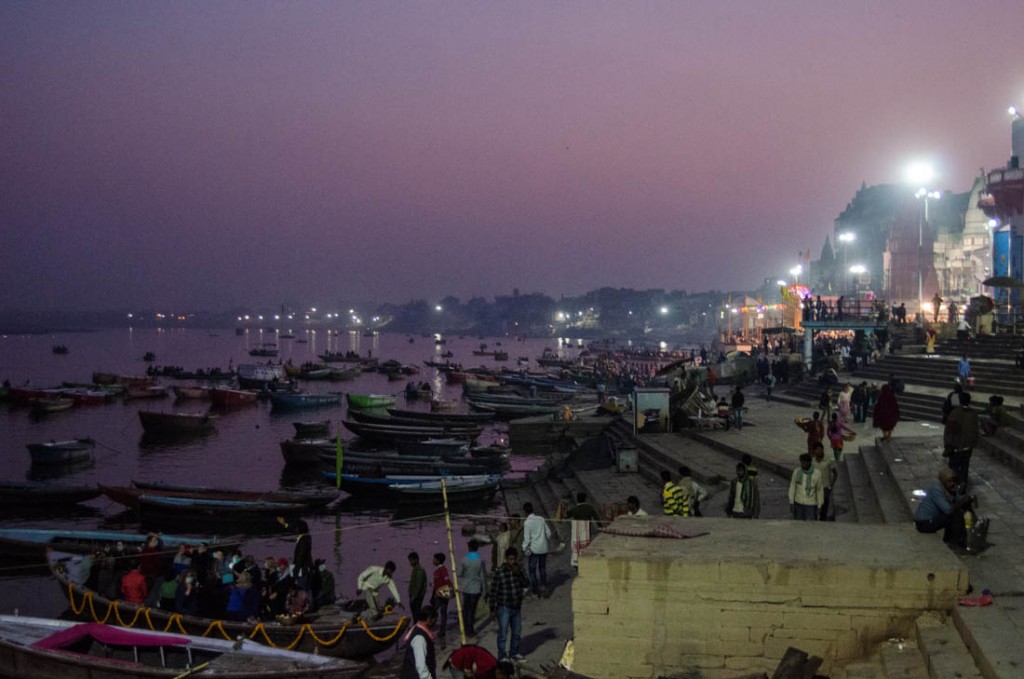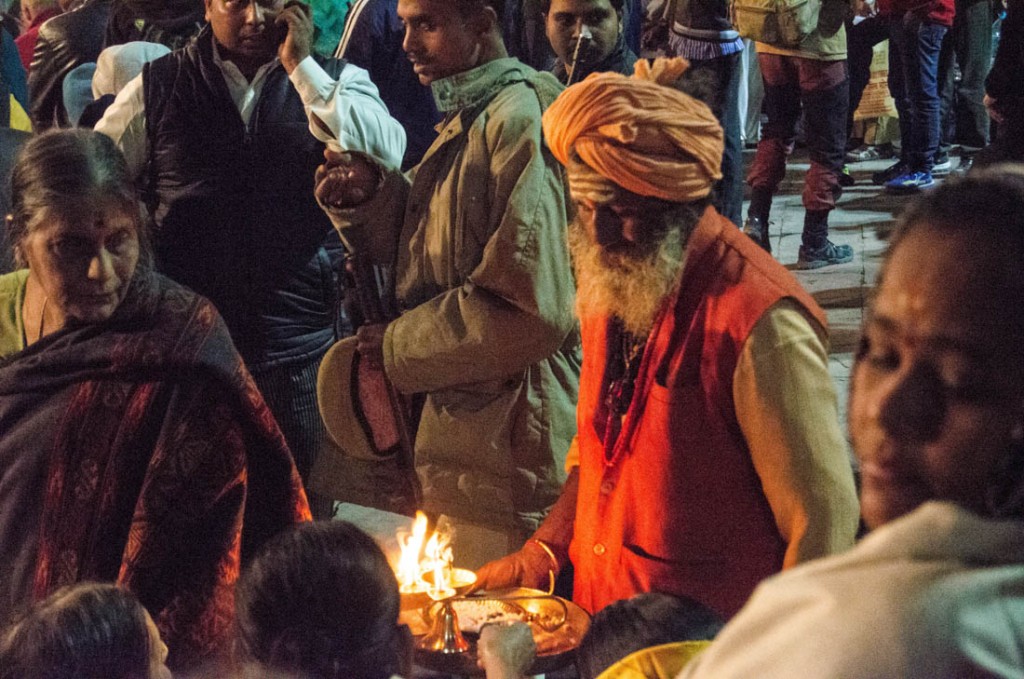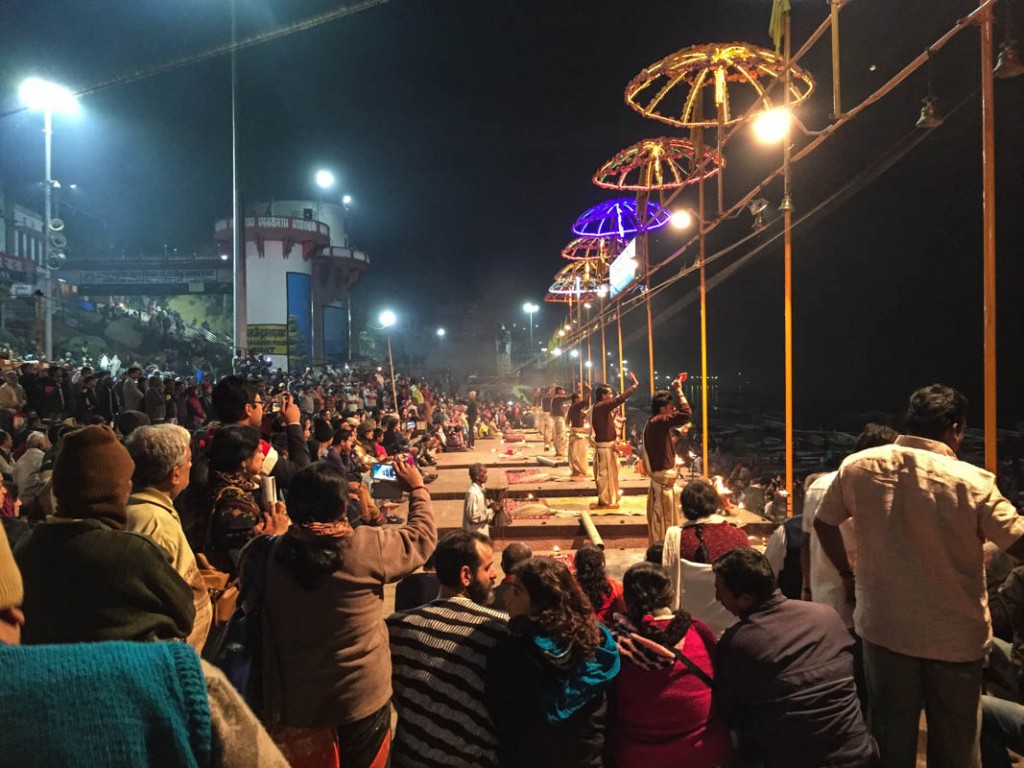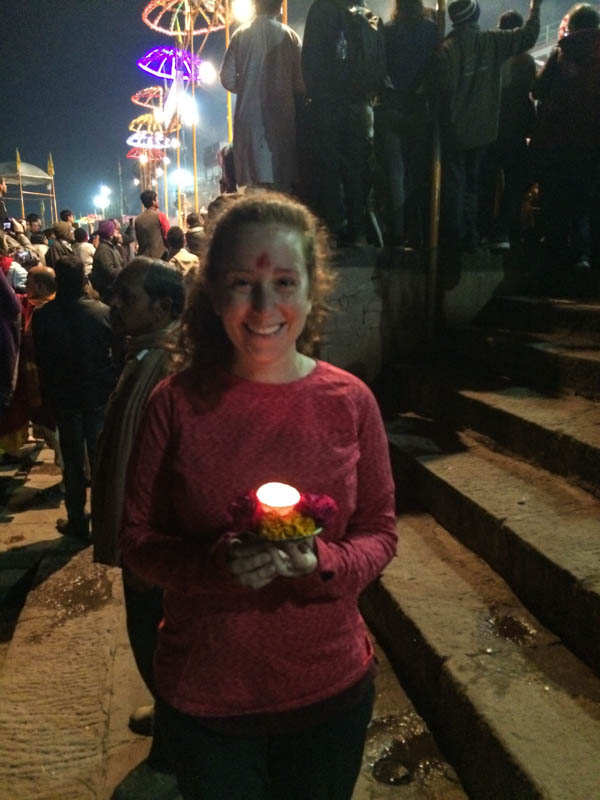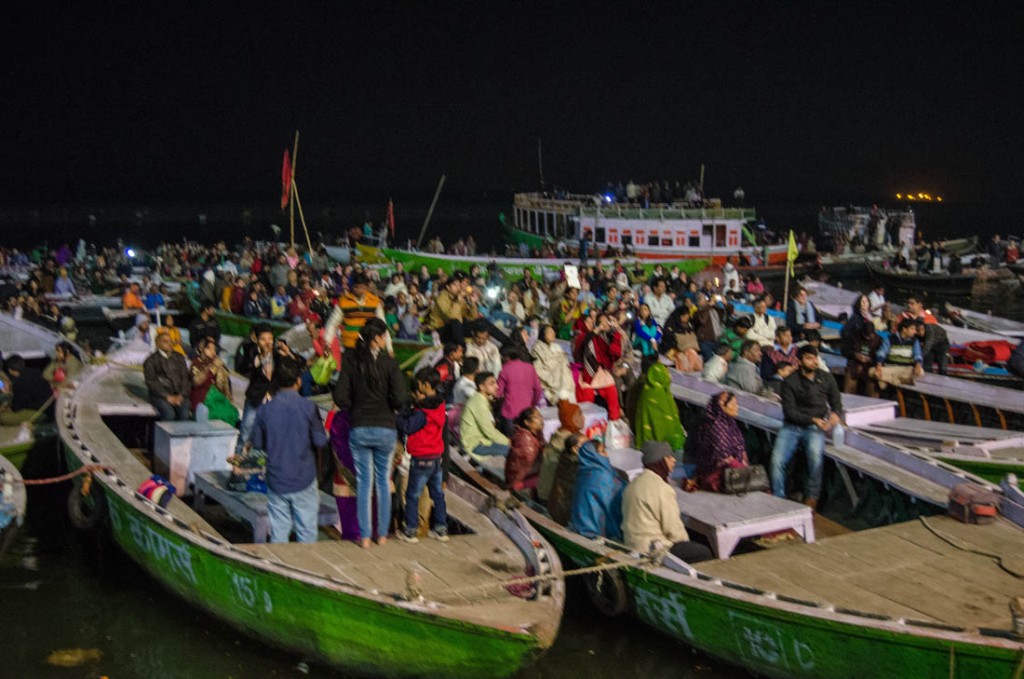 We had such a wonderful experience at the sunset ceremony that we decided to wake up early and hire a boat to take us to the sunrise service. Floating along the Ganga River is the quintessential Varanasi experience. The service itself was a little more low key than the one the night prior, but the early morning wake up was worth it for the spectacular sunrise view alone.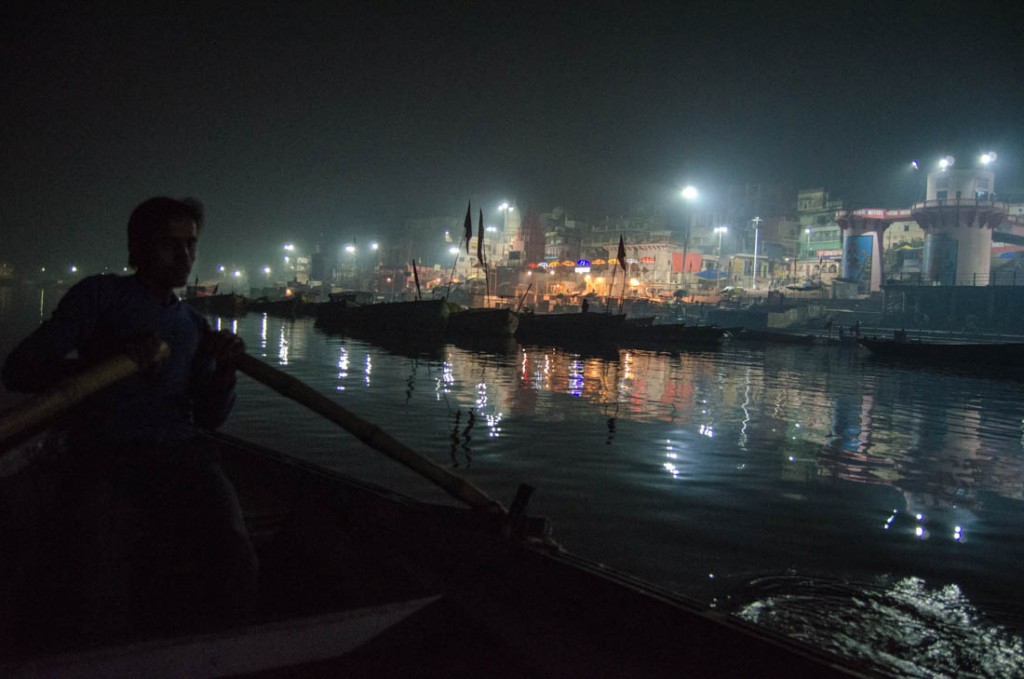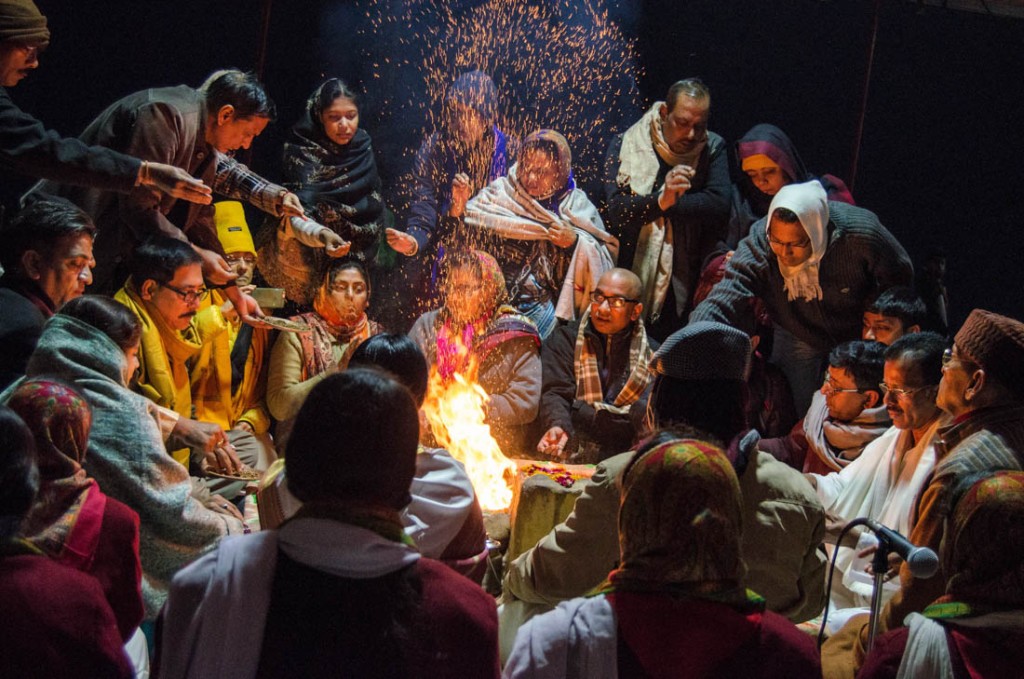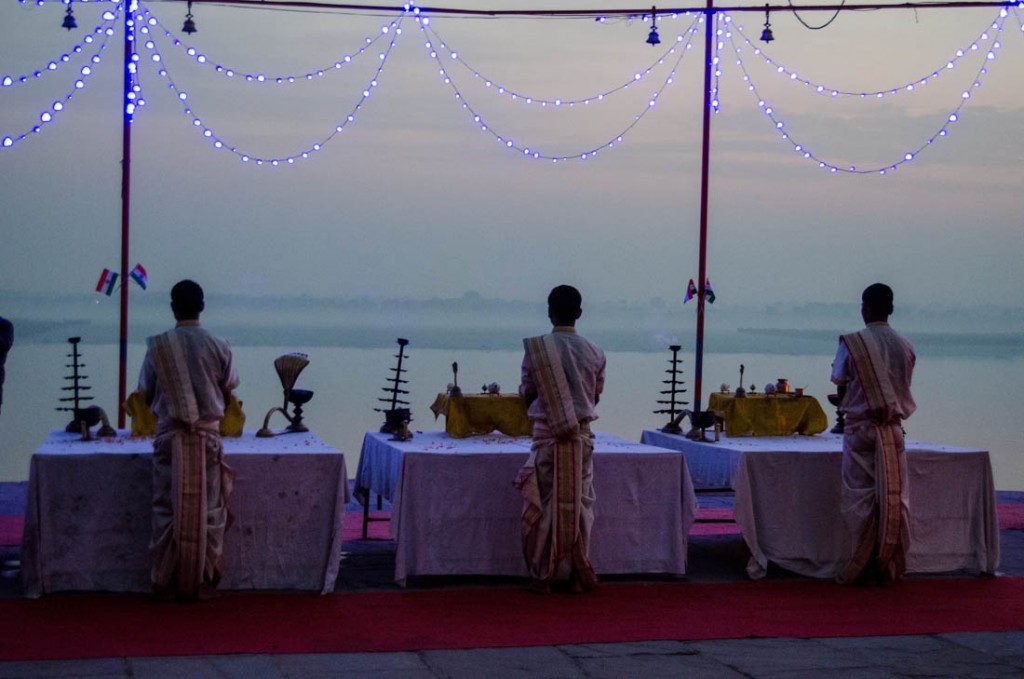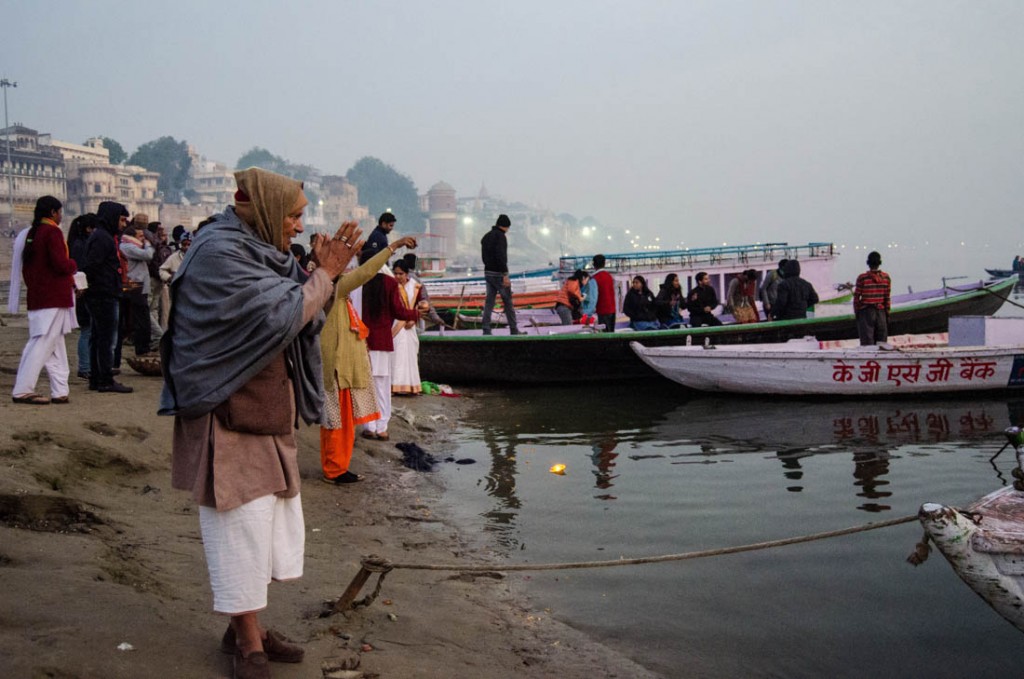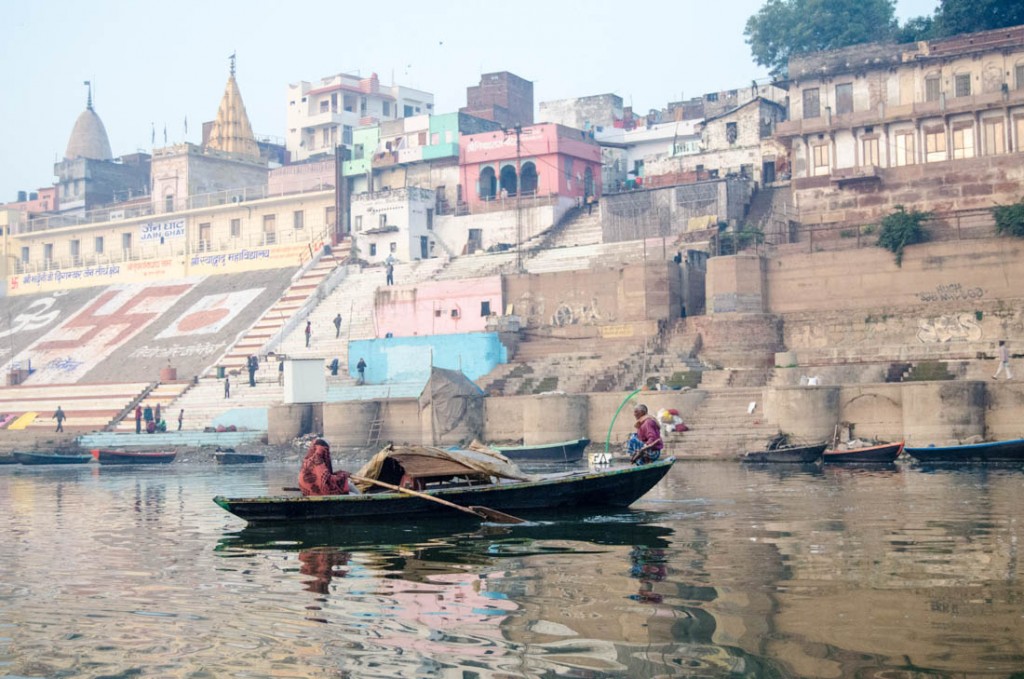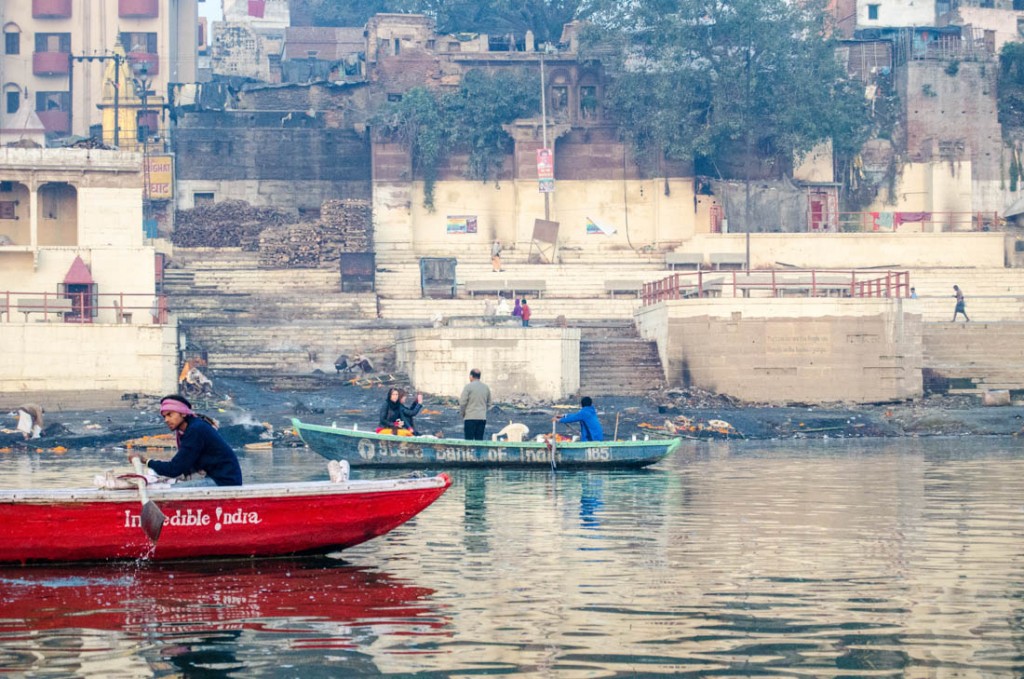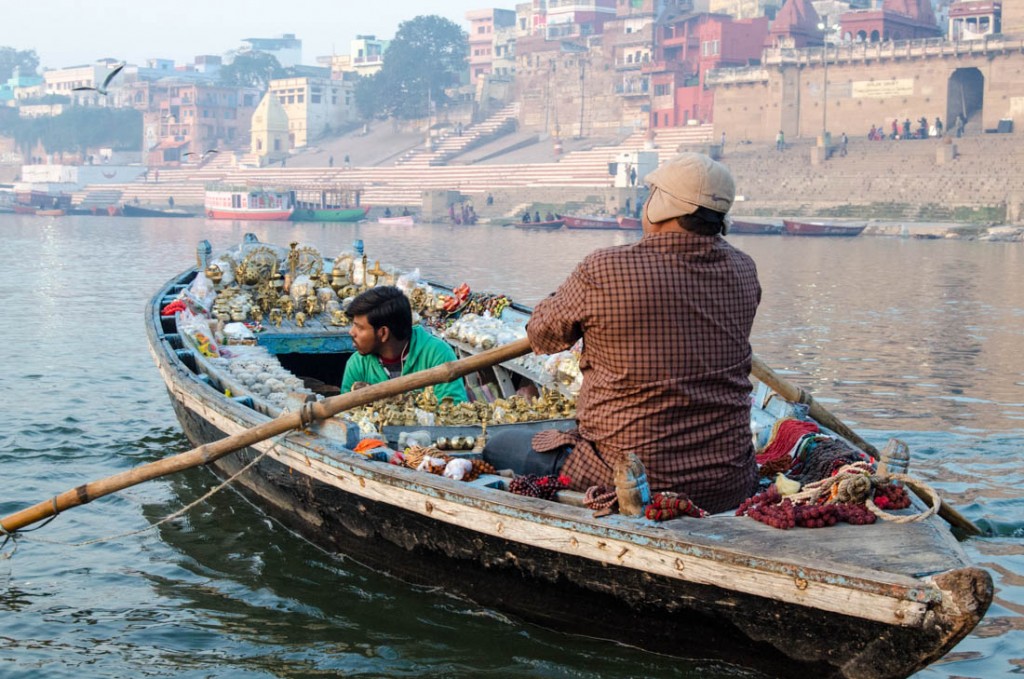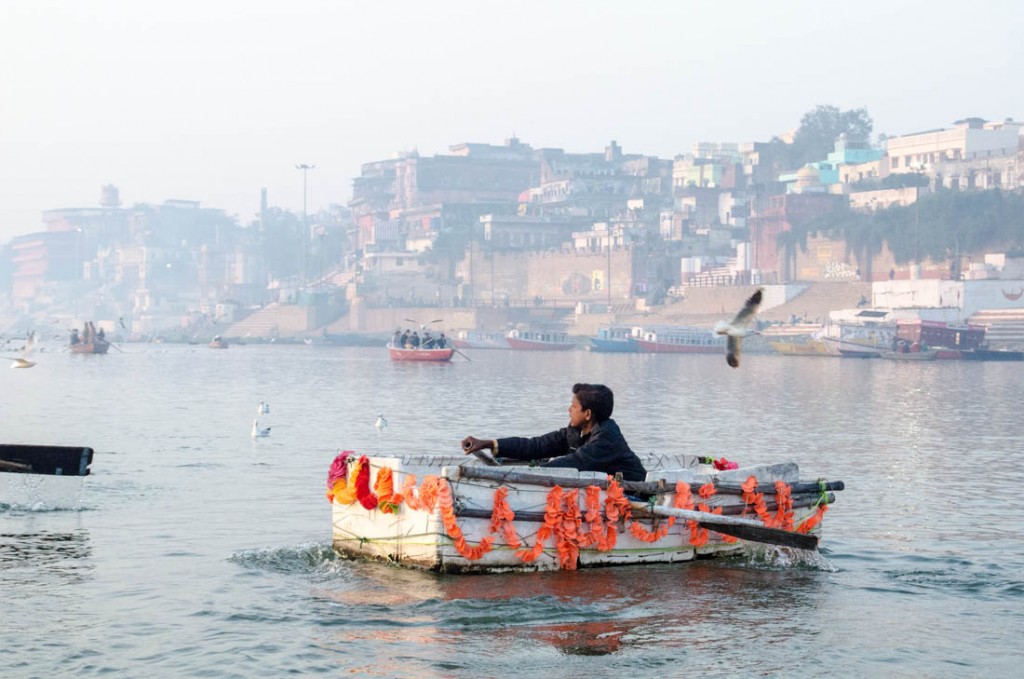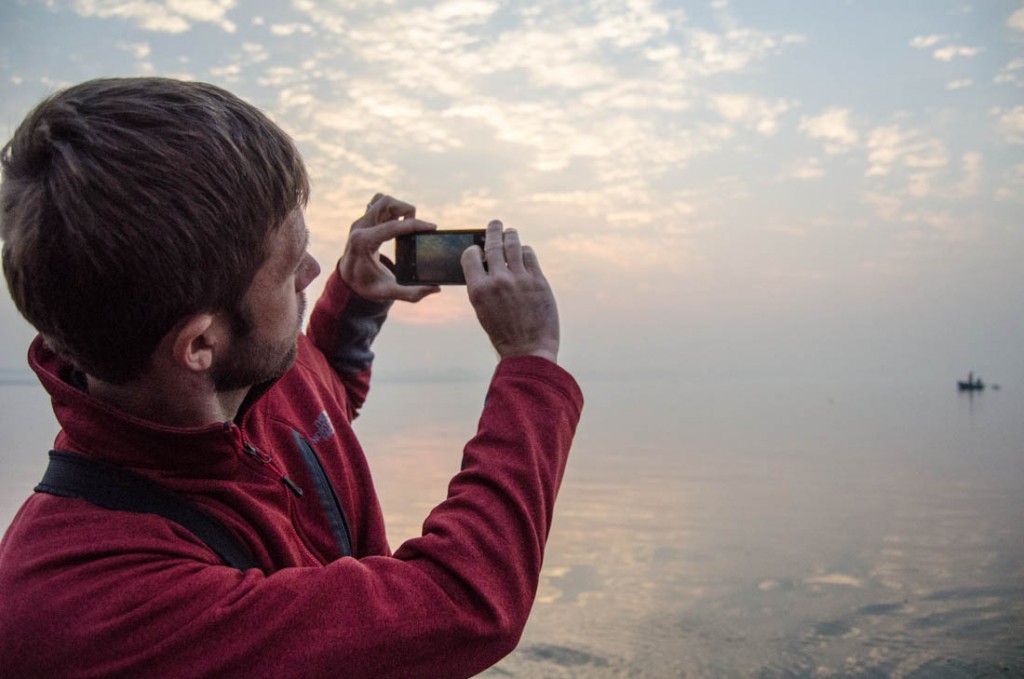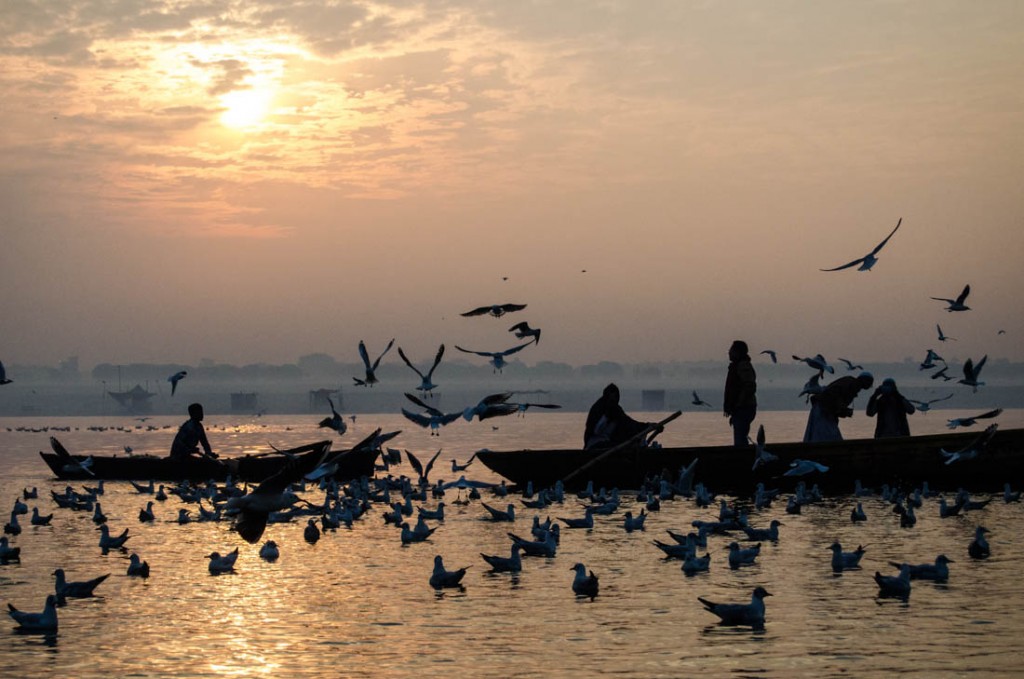 After experiencing Varanasi at sunrise, sunset, and the time in between, Chris and I felt like we'd at least gotten a glimpse of Real India. We hopped a quick flight to Agra and got ready to see the country's most famous sight: the Taj Mahal. Circling back to expectations, it was hard not to have high ones for our visit to the Taj Mahal.
One of the Seven New Wonders of the World, the Taj is an architectural marvel and one of the most beautiful buildings in the world. It's heralded as a monument to love since emperor Shah Jahan commissioned it in 1632 after the death of his wife Mumtaz Mahal. [Admittedly, she was one of three of his wives and died giving birth to their fourteenth child]. It was absolutely beautiful to behold in person… once you got a clear view of it through the crowds.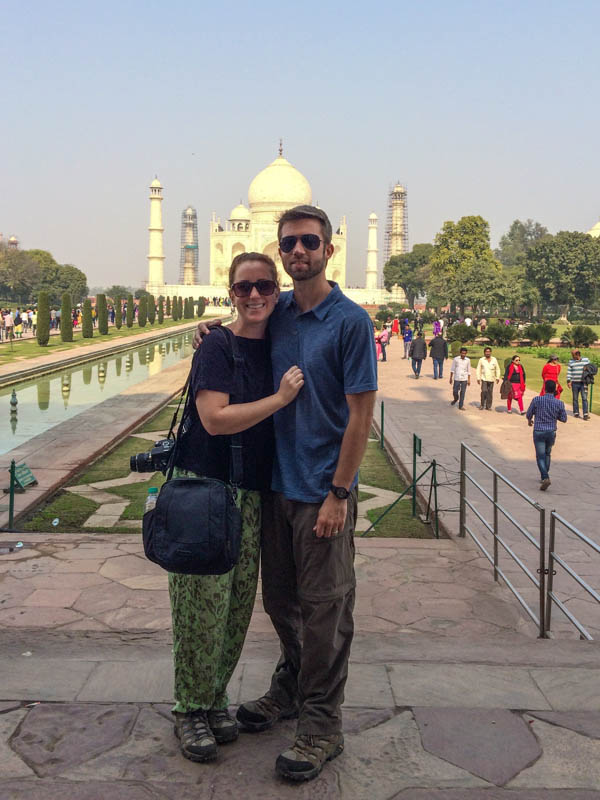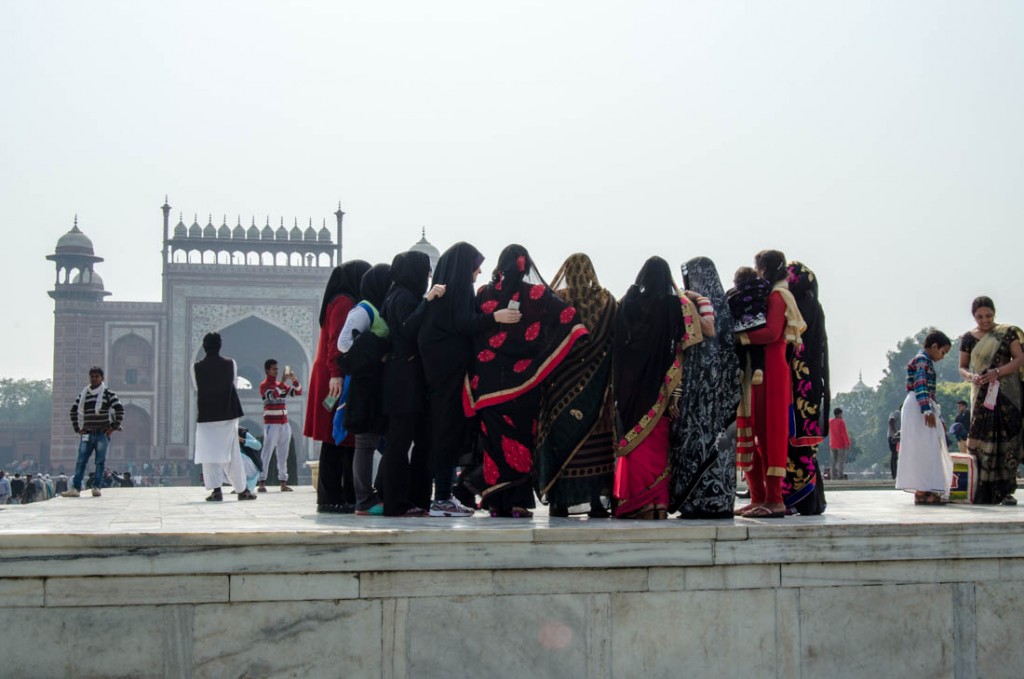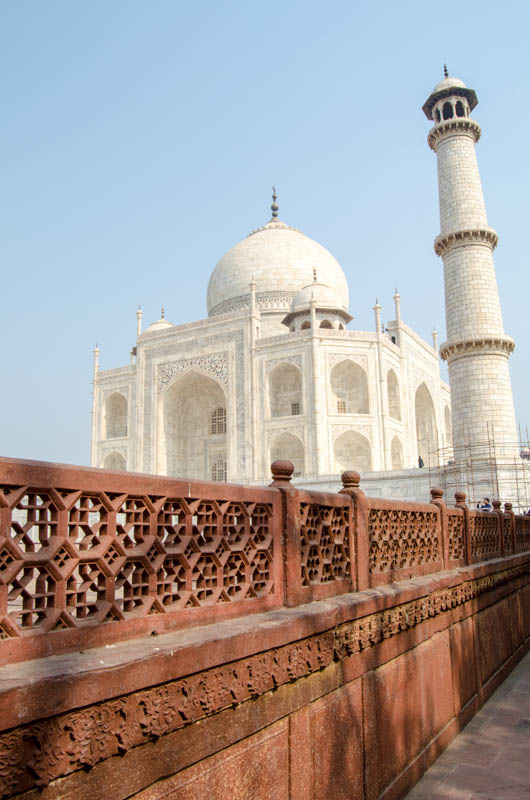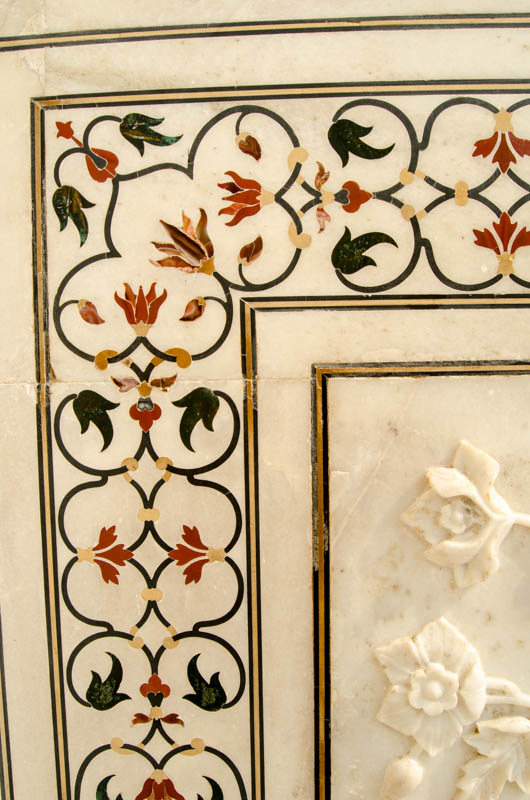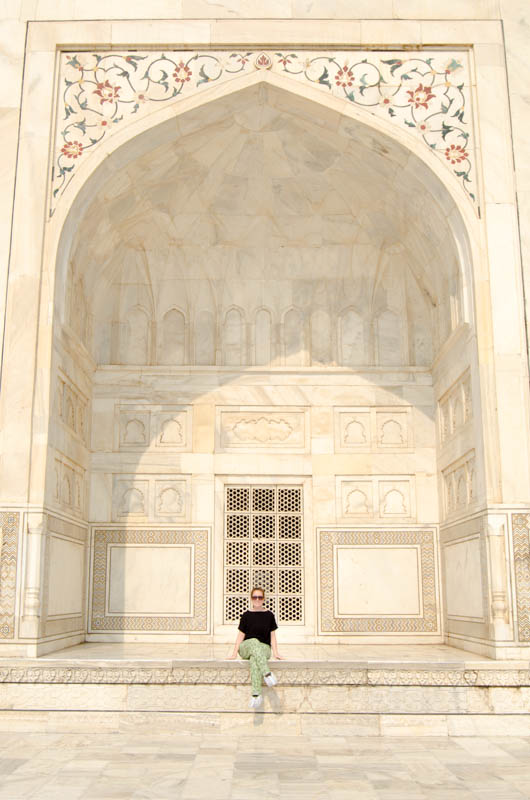 Overshadowed by the Taj, the Agra Fort is also a very cool place to visit in the city. This red sandstone fort served as a palace as well as a defensive structure, and ironically, housed the Shah Jahan after his son deposed him. [Legend has it that at least he got a room in a tower with a view of the Taj].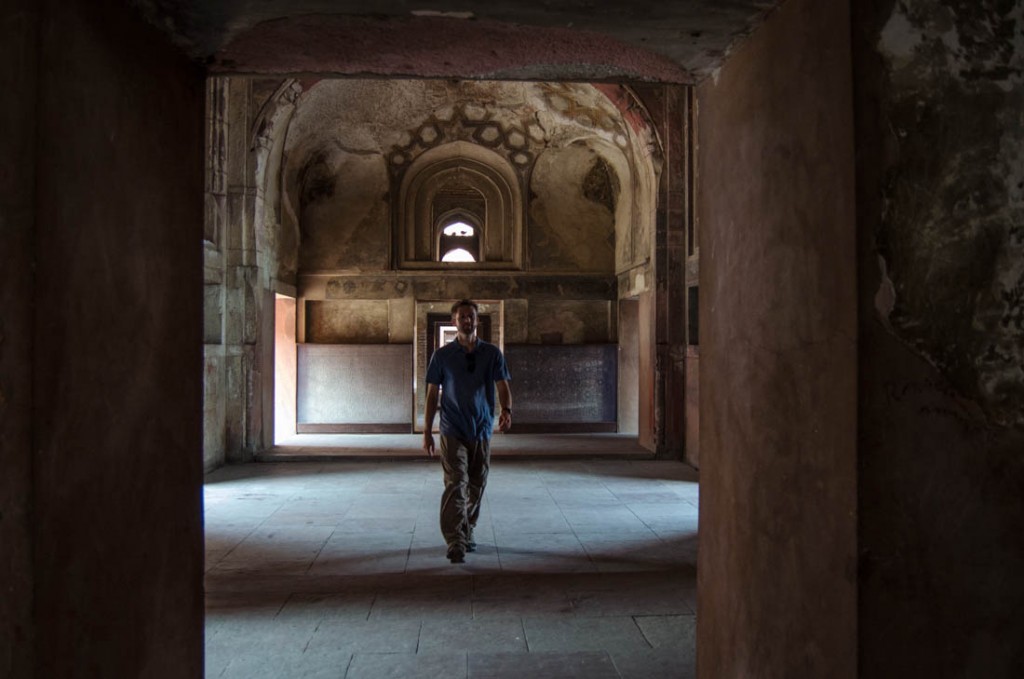 We couldn't have visited India without seeing the Taj Mahal, but, in honesty, we actually preferred our time in Varanasi. This has been a common theme over the past eight months of travel for us to find authentic experiences over the more mass-produced ones much more special. I'm hopeful that our next destination of Burma—which has only open to tourists for the past five years—will feel similarly real.