Hooked on study abroad after my semester in Rome, I jumped at the opportunity to study abroad again during graduate school. The University of Chicago offers a handful of short-term study abroad programs for its part-time MBA students, and my employer was kind enough to let me take two and a half weeks off in 2011 to go to Israel. Hosted by Tel Aviv University, the program was called "Doing Business in Israel," and we studied how Israel has become an incubator for entrepreneurism in the world (if you're interested in learning more, I recommend this book). We visited companies, did case studies, and attended lectures by power players in the government and economy. But, best of all, we got to explore this fascinating oasis of democracy in the Middle East. During these couple of weeks, I was able to visit Jerusalem and walk in Jesus's steps to the cross, climb the ancient fortress of Masada, bob like a cork in the Dead Sea, and admire the famous Bahá'í gardens in Haifa.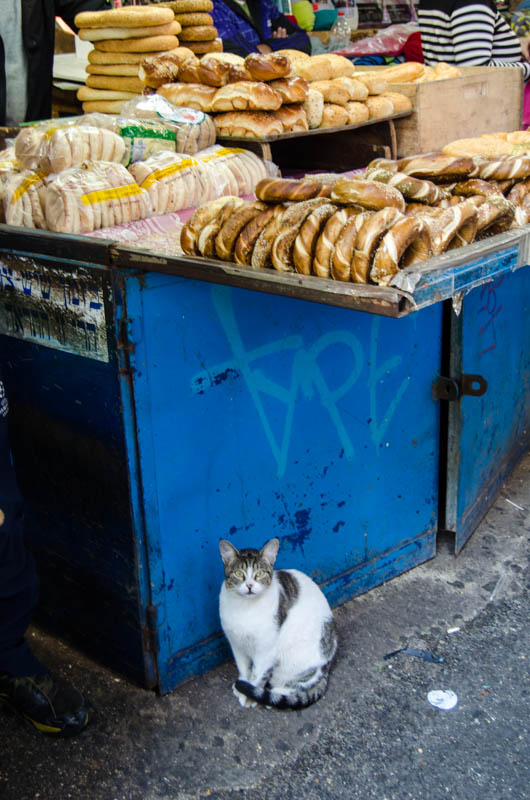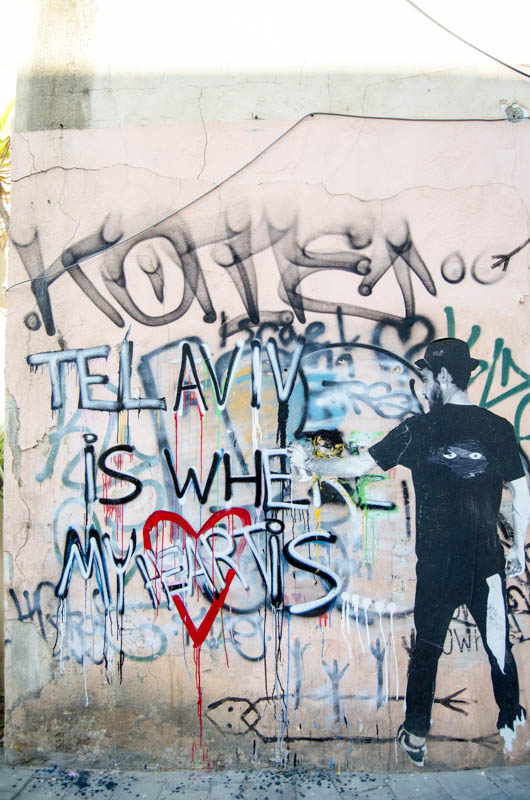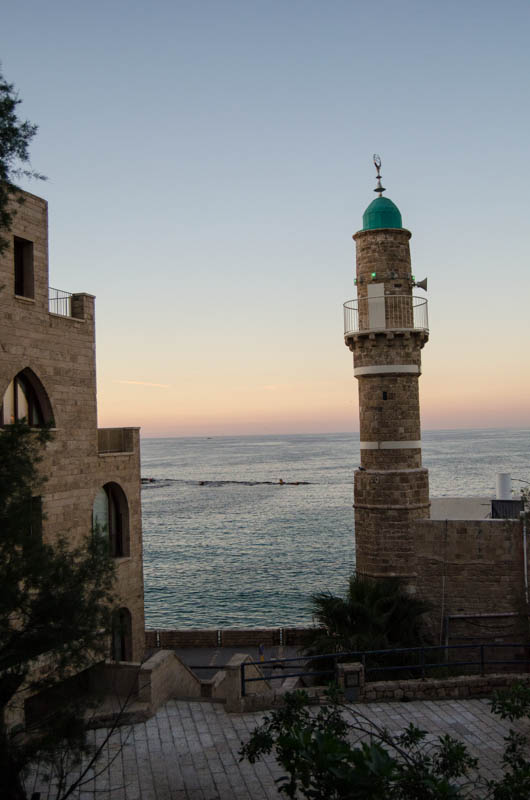 But Tel Aviv is what I loved best about Israel, and I couldn't wait to return with Chris on our RTW trip. Tel Aviv reminds me a lot of Chicago. It's a relaxed, laid-back city with more amazing bars and restaurants than you can count and a huge stretch of beautiful, sandy beach. It was May when I first visited in 2011, and the beach was full of sunbathers, people playing matkot (an Israeli beach game that is like ping pong but without the table and with larger, wooden paddles), and families pushing strollers and walking dogs along the waterfront path. I even had a chance to try out windsurfing on a free afternoon.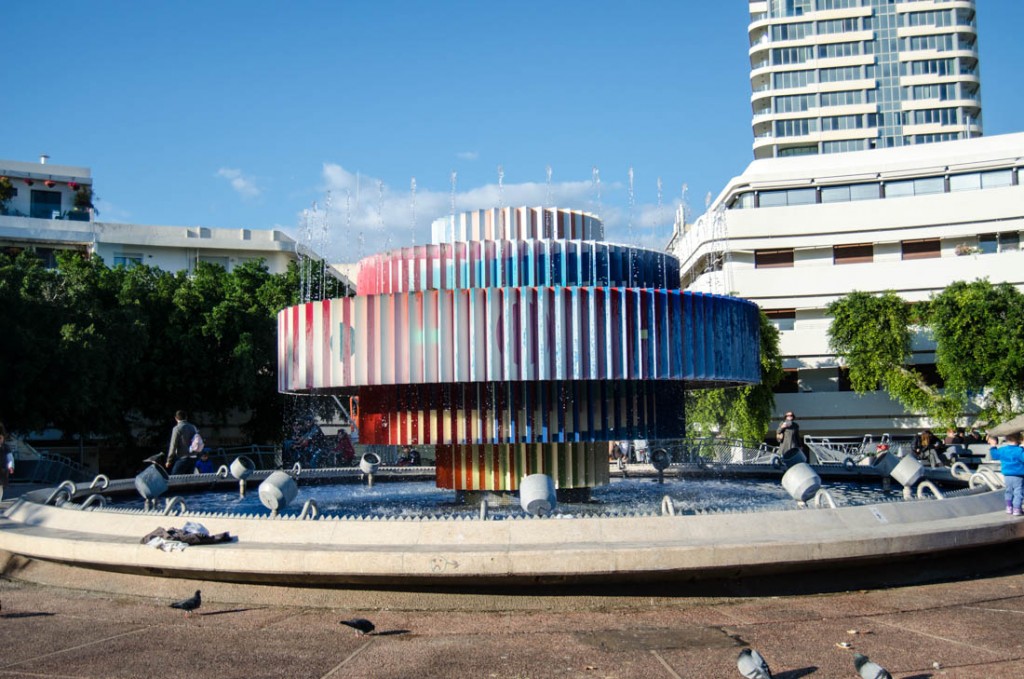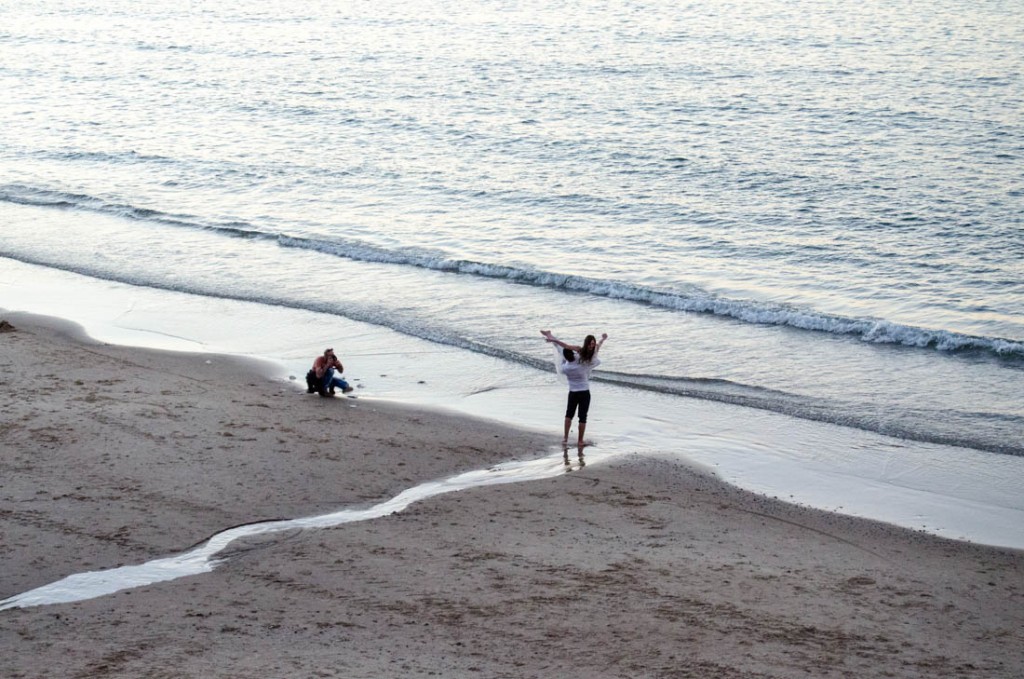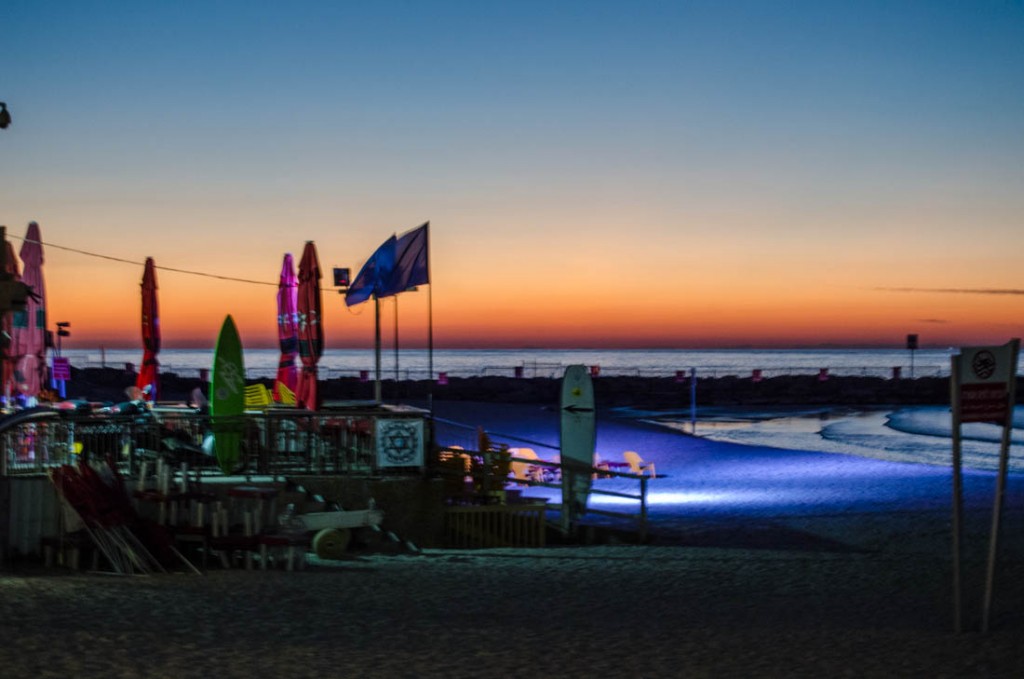 It was December when Chris and I returned, so few people were swimming, but the matkot players were not deterred. Chris and I walked along the sea all the way to Jaffa, an ancient Arab port (that is still home to working mosques and one of the few mixed Jewish-Muslim communities in the Middle East). Security in Israel is so tight that I never felt unsafe once while I was in Tel Aviv. It's also a city that never sleeps, and you will see people out on the well-lit streets at all hours of the night, which is especially comforting when you're craving a late-night falafel. Or pita. Or hummus. Or shakshuka. Or any of the other delicious food you can get here.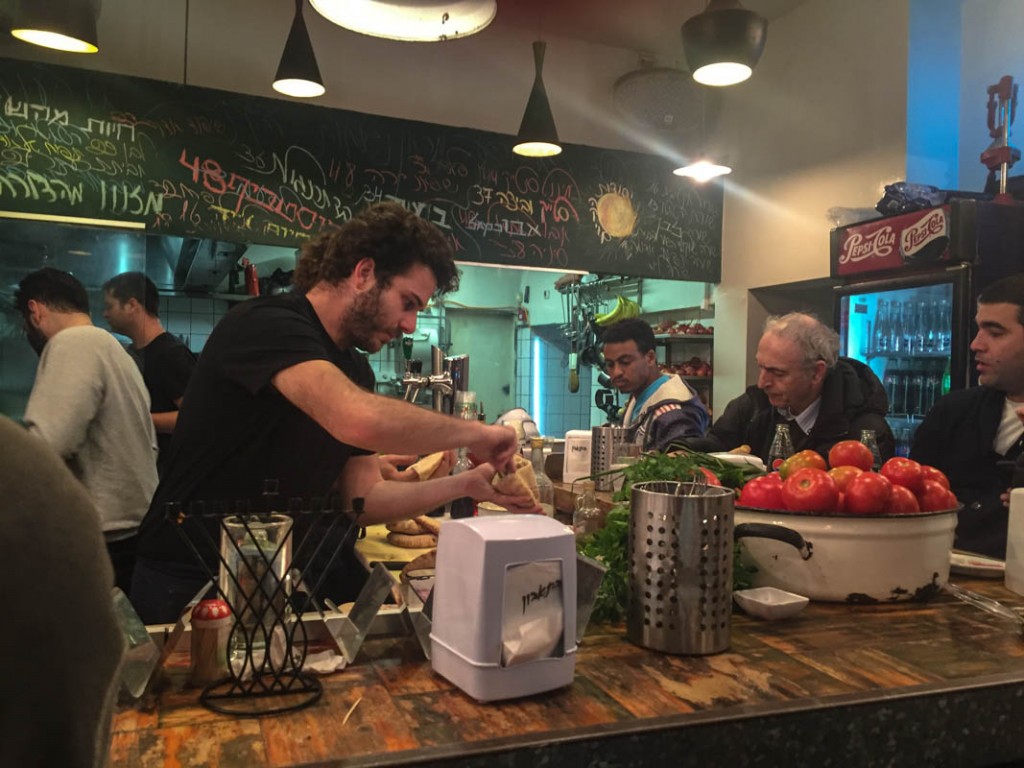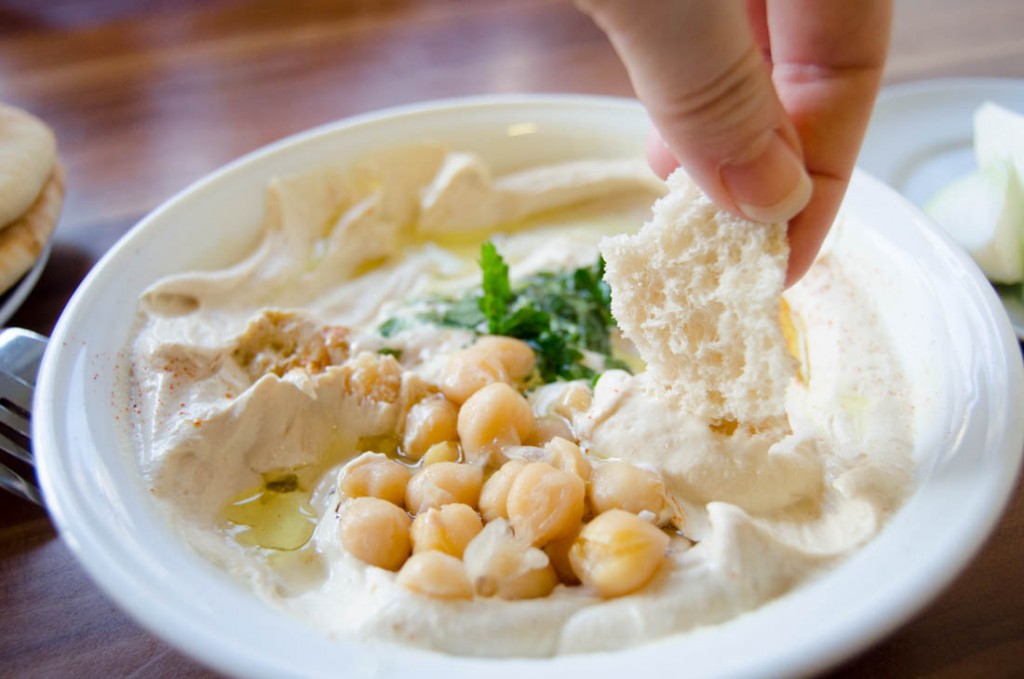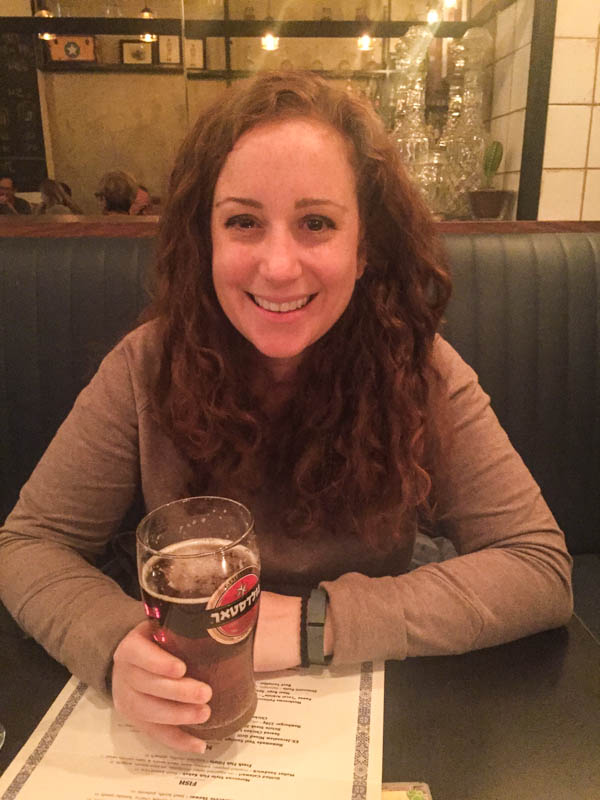 Although we missed out on swimming weather in December, we were happy to find out that we would be in town for Hanukah. We watched people line up to buy the traditional Hanukah donuts called sufganiyot and shops place lit menorahs in the windows. I reached out to the director of my study abroad program, who I—along with the rest of my program participants—adored, and Chris and I were thrilled when she invited us over for Hanukah dinner with her family. Even though Hanukah isn't a major holiday in the Jewish tradition, there was still an extra sense of excitement and festivity throughout the city when we were there. We visited Sarona Market—which is Tel Aviv's splendid answer to New York's Chelsea Market or San Francisco's Ferry Building—and ate ramen while a famous DJ (who was also an even more famous chef) spun music in front of a huge menorah.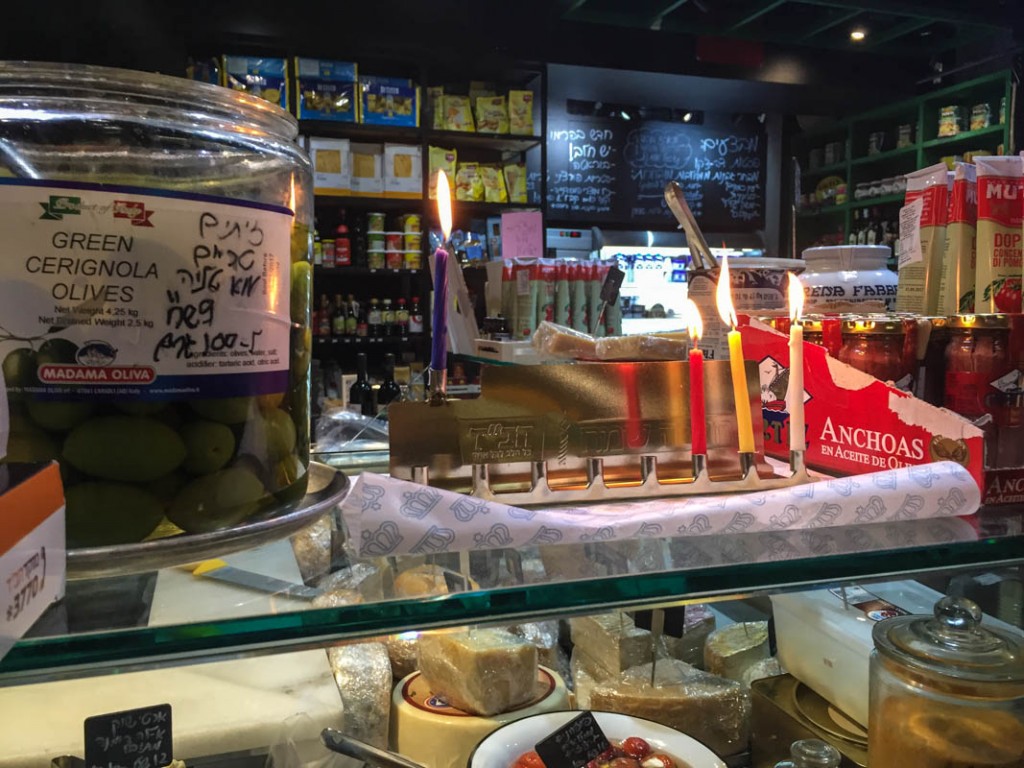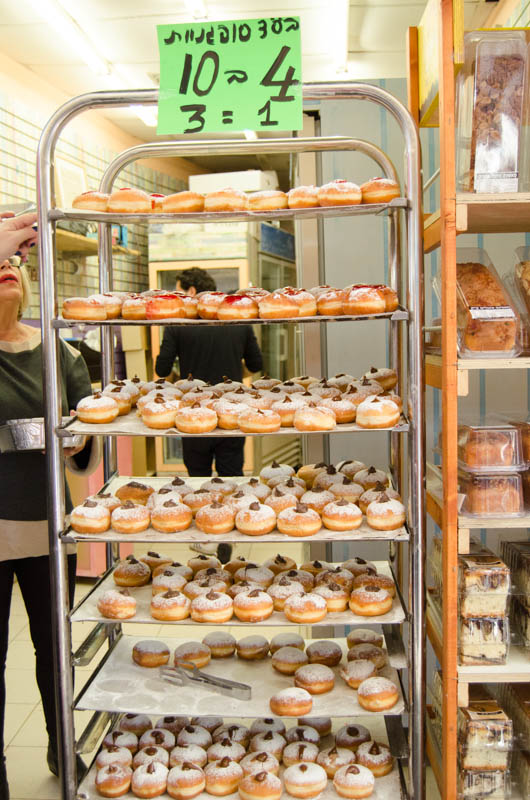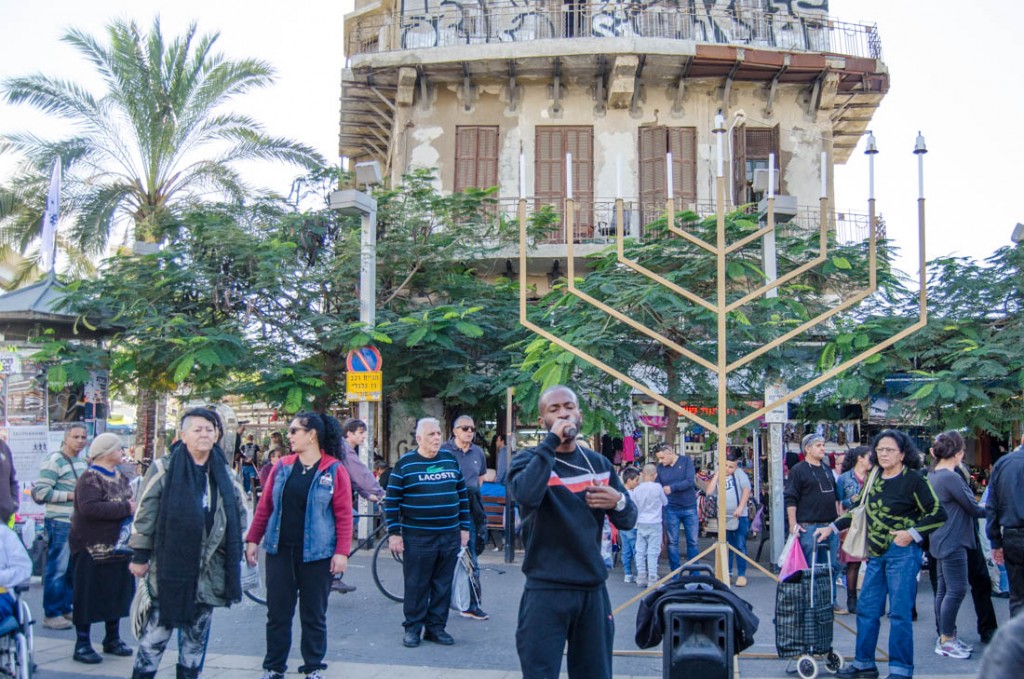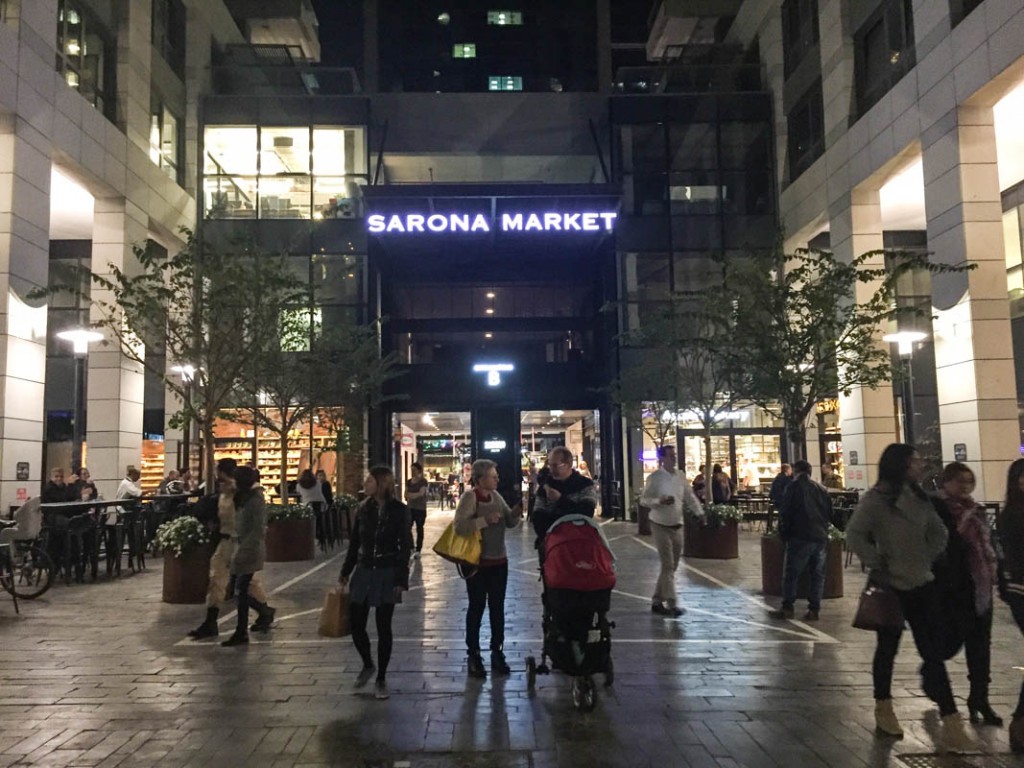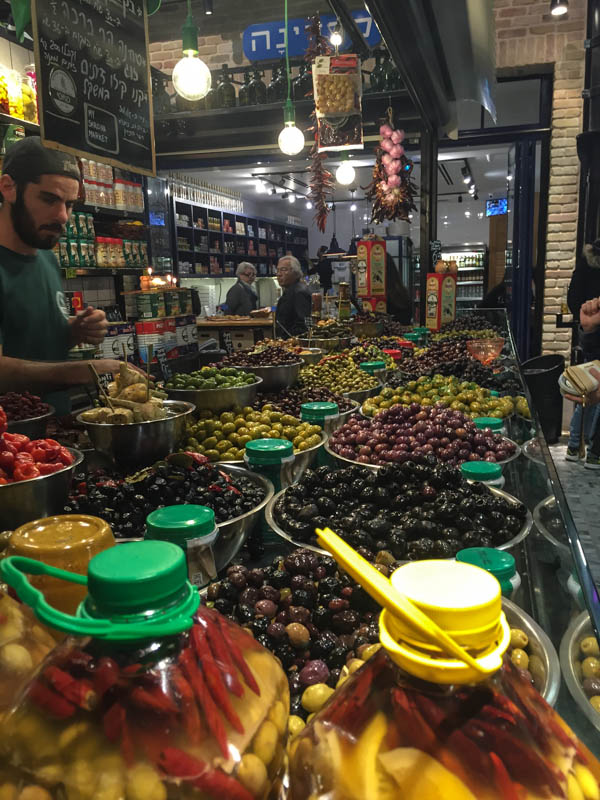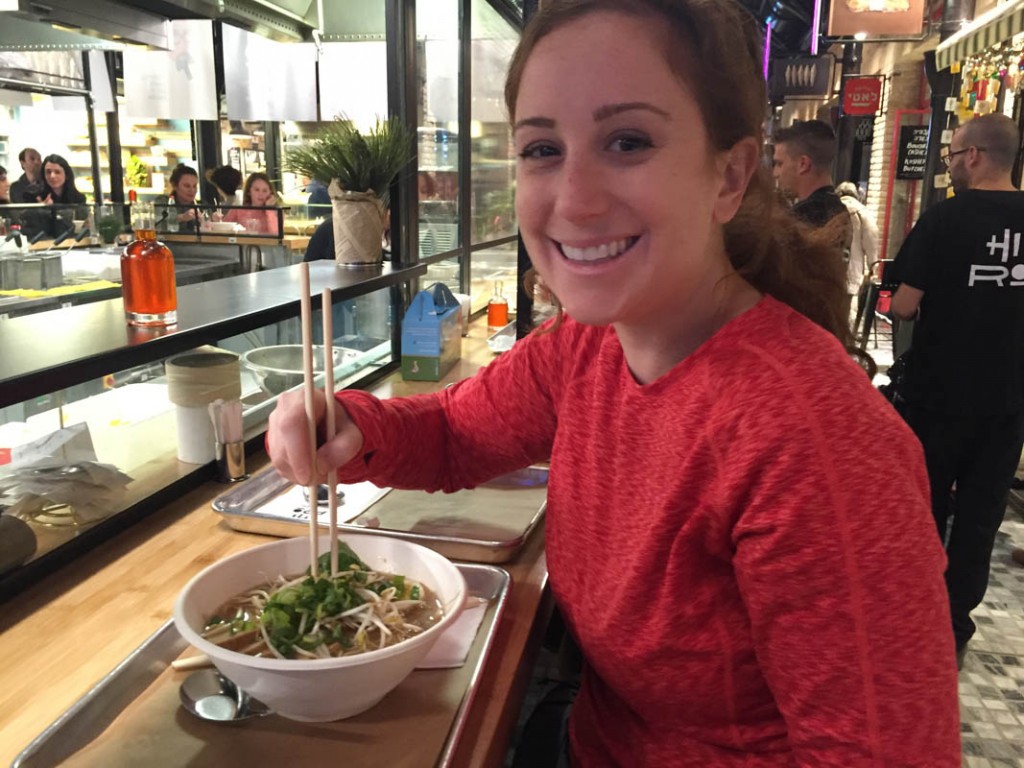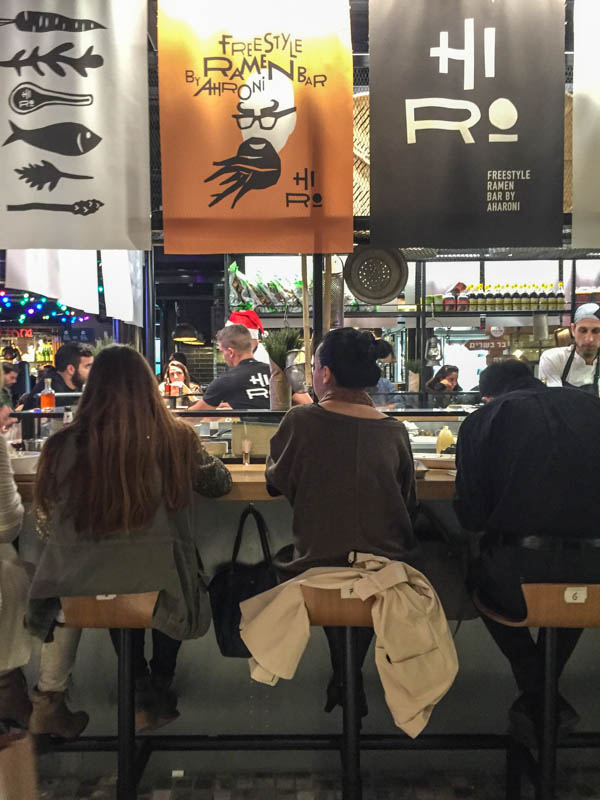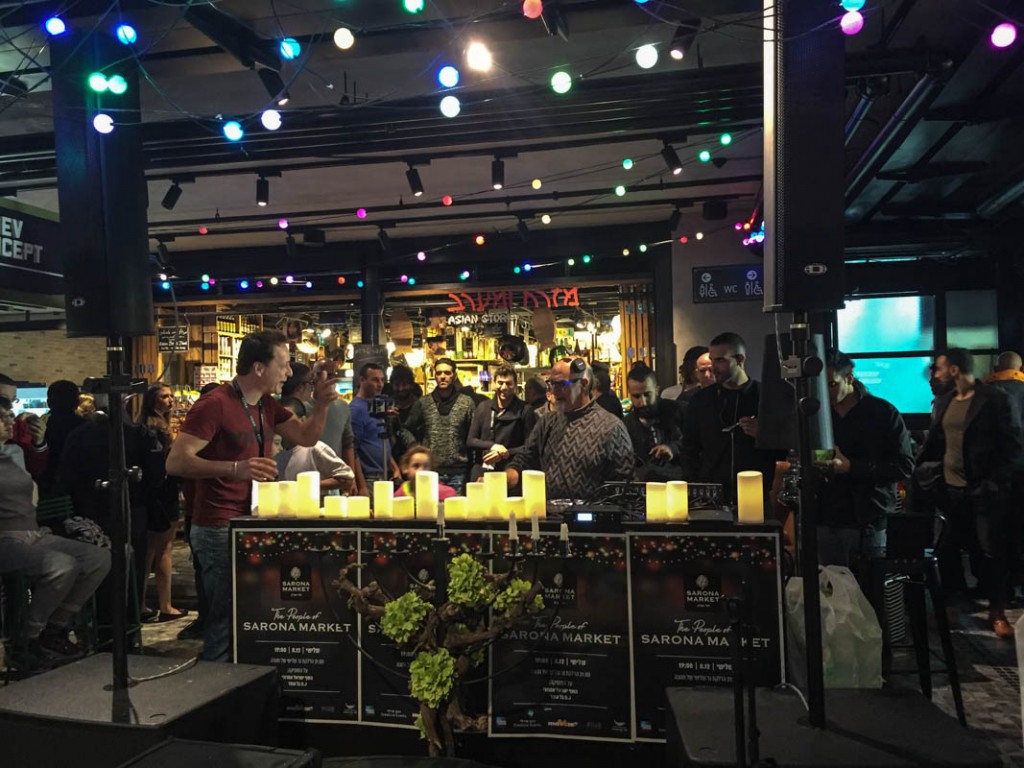 Tel Aviv is a pretty expensive city, so Chris and I stayed in a private room of a family's home through Airbnb (though it felt like our own apartment since we had our own bathroom and mini kitchen area). It would turn out to be one of our favorite Airbnb experiences yet thanks to the wonderful family that hosted us. They went above and beyond to make us feel comfortable in their home and their city, offering us food, recommendations, and even a couch to sleep on (since a new guest had checked into our old room) once I learned that my grandfather passed away and we were looking at flight options back to Detroit. We were so grateful for their kindness and hospitality, and it further reiterated why we think Airbnb is so great.
Thankfully, as I wrote about earlier, we were able to change our original flight to Africa to go back to Detroit instead. Leaving Israel was significantly less complicated than our arrival. [On our way in, the immigration official took one look at Chris's Iranian visa and promptly ordered him over to the security office, where he underwent a 45-minute interview and waited for three and a half hours for the background checks to come through. He had been prepared for this after researching protocol for visitors to Iran entering Israel, and we were very understanding about the need for security. It was only rough because our flight landed at midnight and we didn't make it to our Airbnb until nearly 4am.] I was expecting a similar scene upon our arrival in Newark, but our Global Entry credentials allowed us to breeze by the immigration line. It wasn't until we received our onward boarding passes to Detroit that I noticed the difference.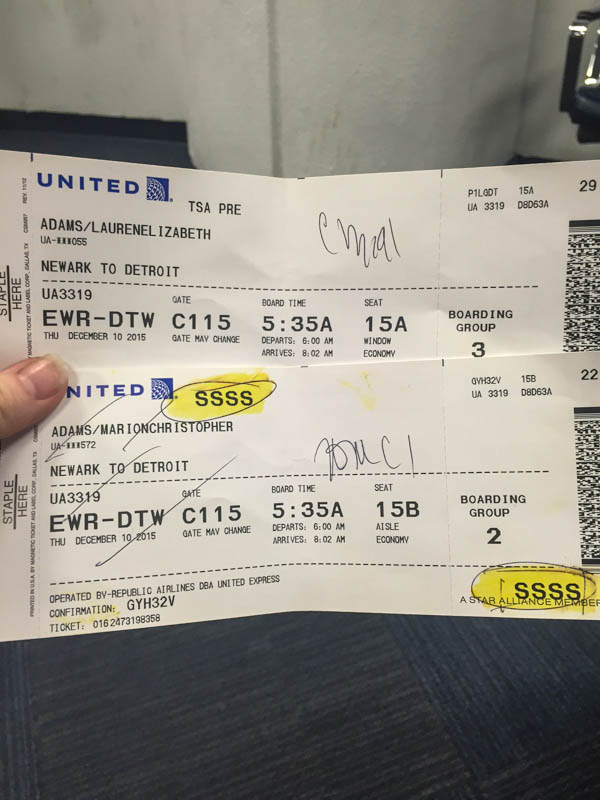 My boarding pass was happily marked with the TSA Pre-Check logo while Chris's had an ominous SSSS printed on it. We soon learned that SSSS meant the works for security screening… a red light after the boarding pass was screened, a personal escort through the security line, a complete check of every item in his bags (including opening glasses cases and turning on computers), and a thorough pat down. Poor Chris. Once again, we didn't complain much since we were thankful that the TSA was doing such a careful job, but I can't help but wonder how long the SSSS will stick around on his boarding passes in the future. He maintains that his visit to Iran was worth it and promises to write about why on BackpackInvesting.com soon. In the meantime, we're enjoying some time at home during the holidays with our families. We'll be back on the road shortly after Christmas when we head to South Africa for hot weather, great wine, and a safari or two. Stay tuned!