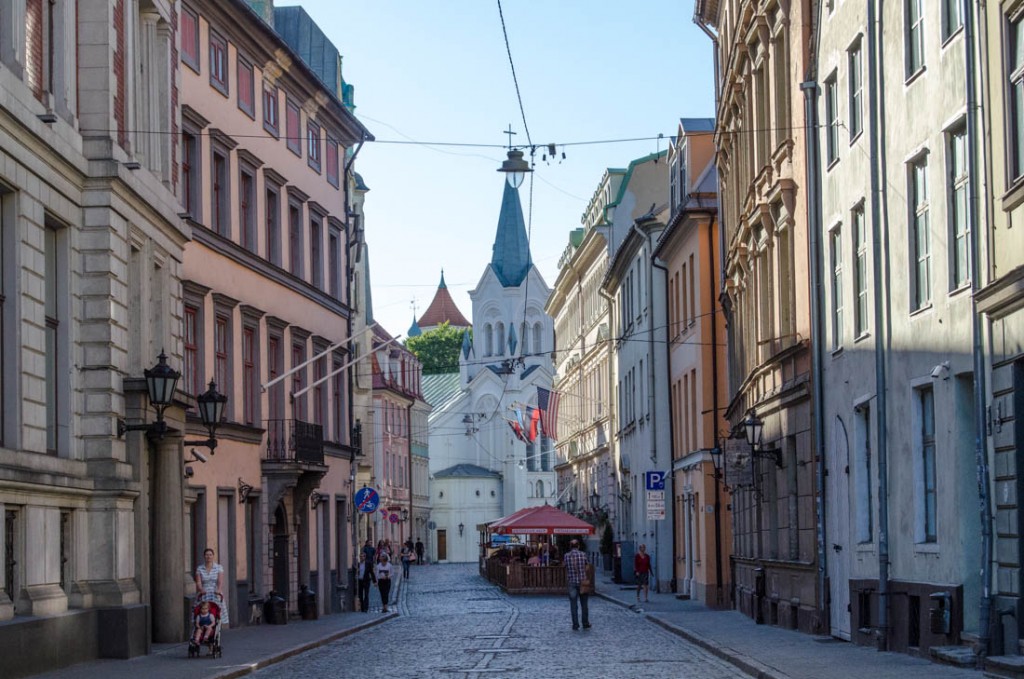 Our next stop after Estonia was its southern neighbor Latvia. Latvia forms the meat in the Baltic sandwich, and I absolutely loved our time in its capital city of Riga. Seriously, it's up there with how much I loved Bali. Not in the same "I could quit my life and just stay here forever" sort of way, but in a "this is a fantastic way to spend a long weekend (in the summer, of course)" sort of way. It had all the charm of historic medieval cities that we were expecting from the Baltics, but it also had a quirky art nouveau side, a thriving central market, lush parks, adorable al fresco dining options, and a lively pub and craft beer scene. Plus, it is known as the Singing Nation, and who doesn't love that?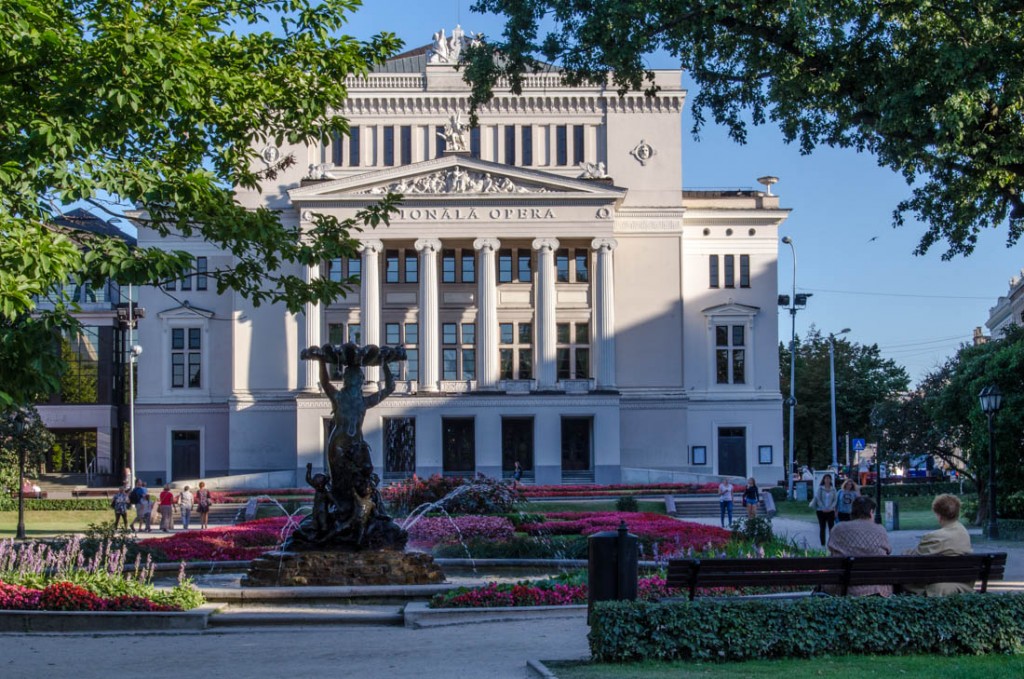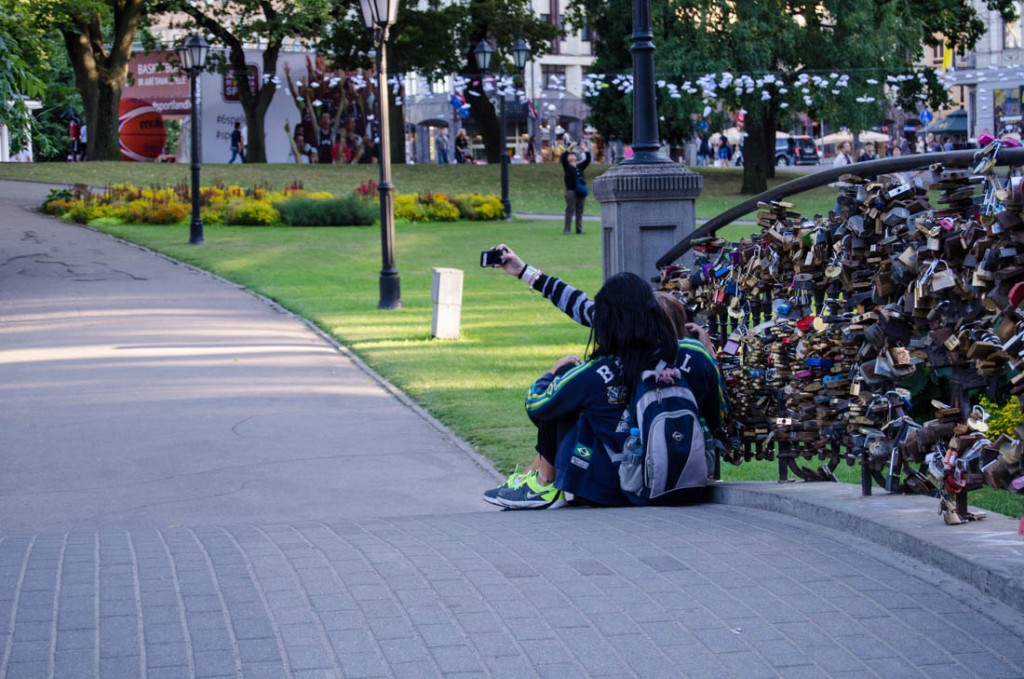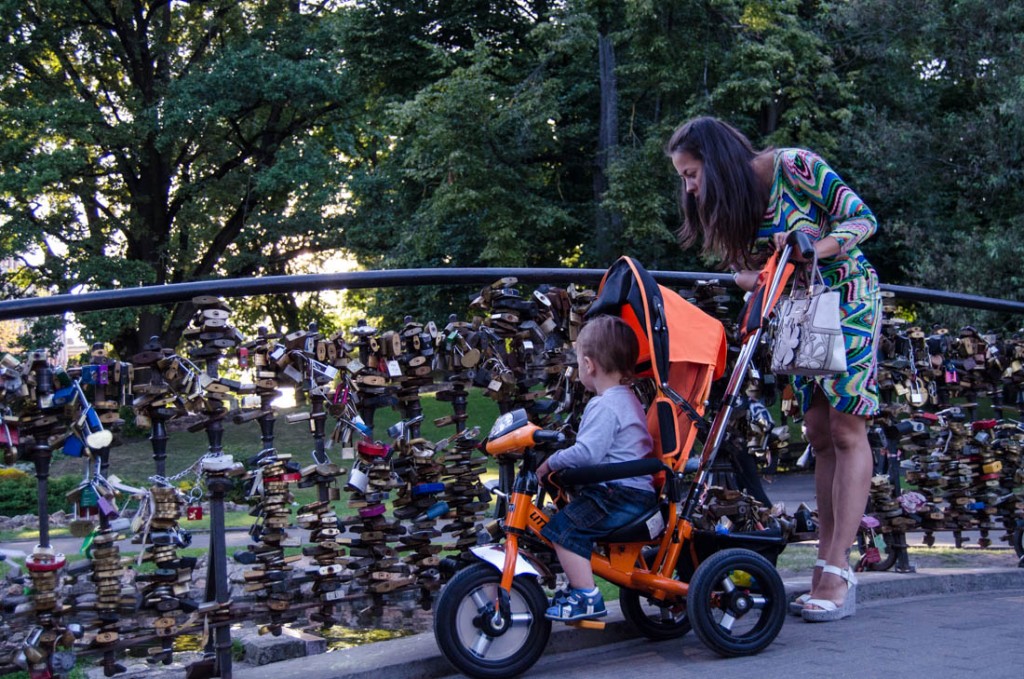 Since I went heavy on the history lesson for Estonia, I'll give you the Cliff's Notes version here. Essentially, like Estonia, Latvia was conquered by various nations for most of the last 1000 years (the Germans actually founded Riga in 1201 as a center of trade), made a fledgling attempt at independence in 1918 while the Russians were previously engaged in a revolution, was occupied by the Nazis during WWII, and forcibly integrated into the Soviet Union for the majority of the 20th century. Latvia finally gained its independence in 1991.
Riga's medieval walls and towers weren't as noticeable as those of Tallinn, but, unlike Tallinn, I felt like people actually lived in Riga's old town. There also seemed to be way more authentic shops selling work by local artists and charming restaurants that weren't in your face with their medieval cheesiness.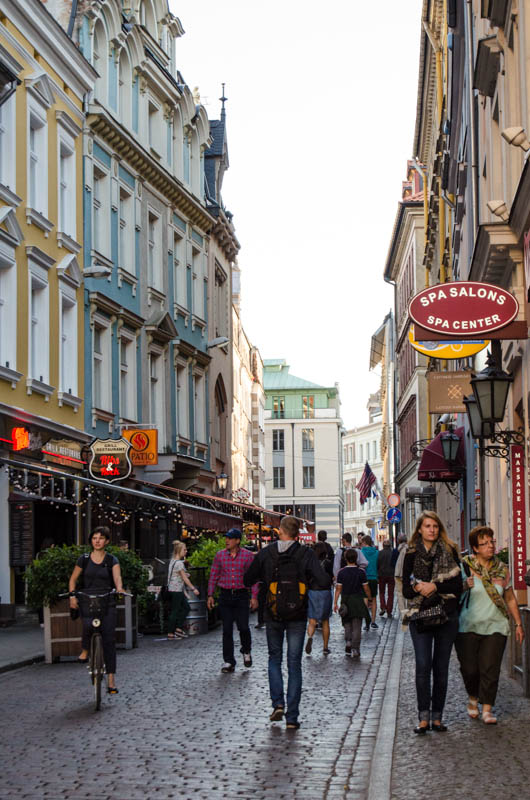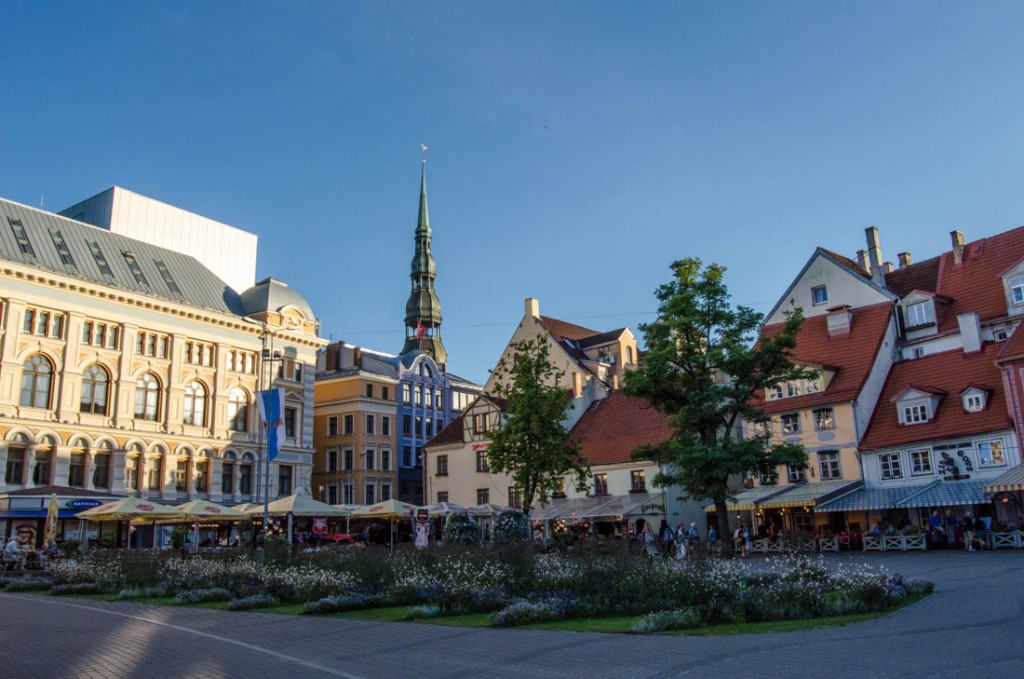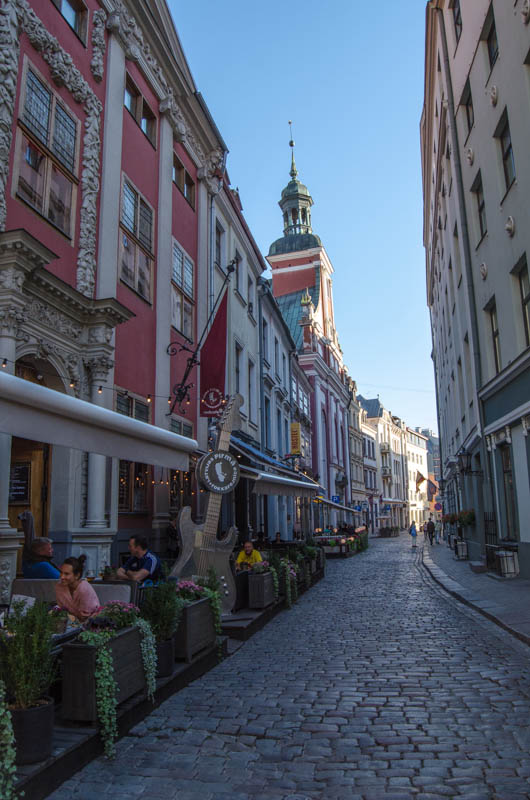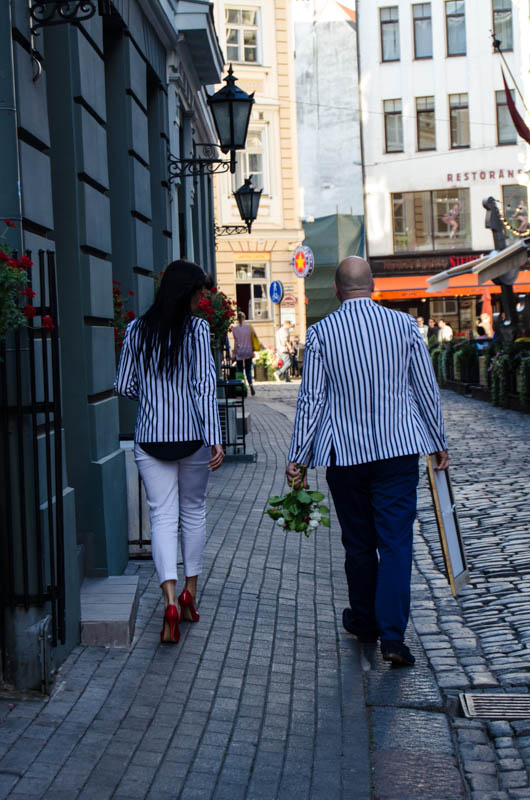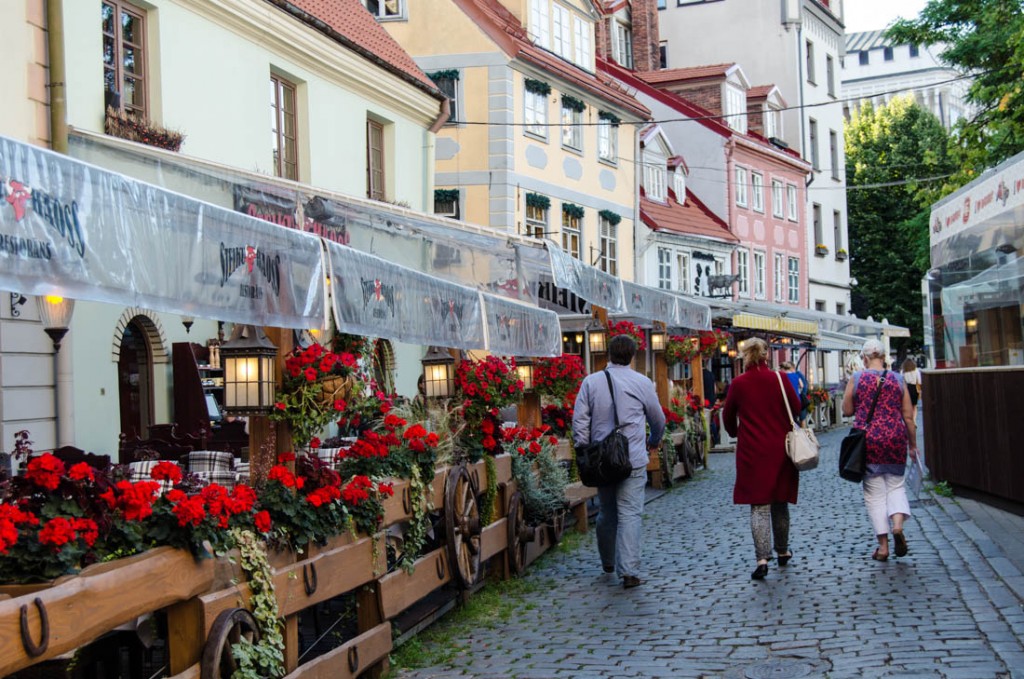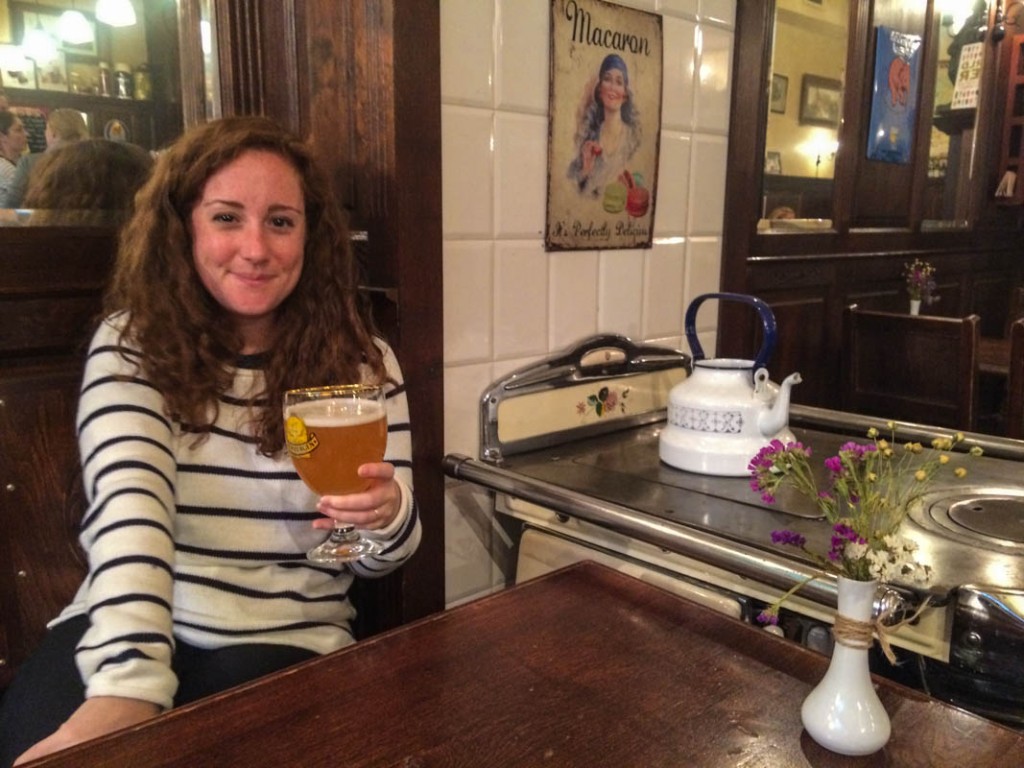 One of the mains reasons why I think I loved Riga so much is because of its thriving and totally non-touristy Central Market. Markets may be my most favorite thing to explore in a new city, especially when they are frequented by locals rather than exclusively designed to appeal to short-term tourists. Riga's Central Market is actually Europe's largest, and the structure was constructed using old German zeppelin (blimp) hangars.
We strolled through countless rows of Latvia's fresh produce… from gigantic blueberries to juicy tomatoes to more exotic (for us) plants like the orange berries of the sea buckthorn. Inside, the market is dividend into sections, including bread and pastry bakers, spice sellers, and dairy products, meat, and fish vendors. We saw many old ladies come in to buy their ingredients for tonight's home-cooked meal and some families stop by to grab a quick lunch from one of the stands selling prepared foods. We went to the Central Market every day and it helped us eat well and cheaply while in Riga. In contrast to the rest of the utilitarian stands, we also found a Latvian microbrewery tucked away in the corner that sold liters of its craft brews, which were flavored with local and unique ingredients, for under €4.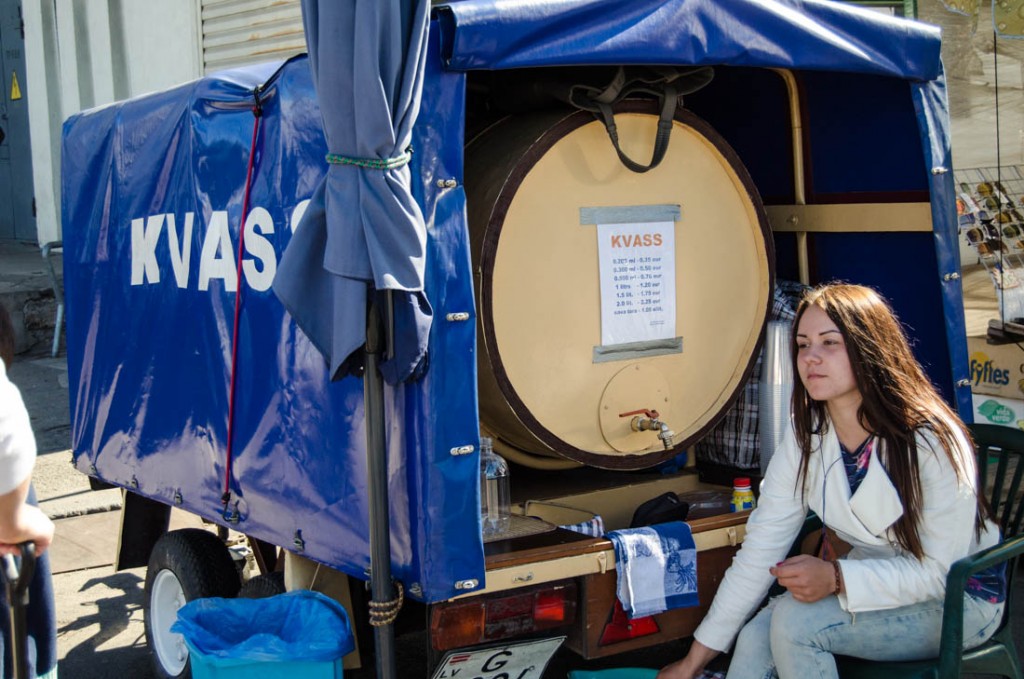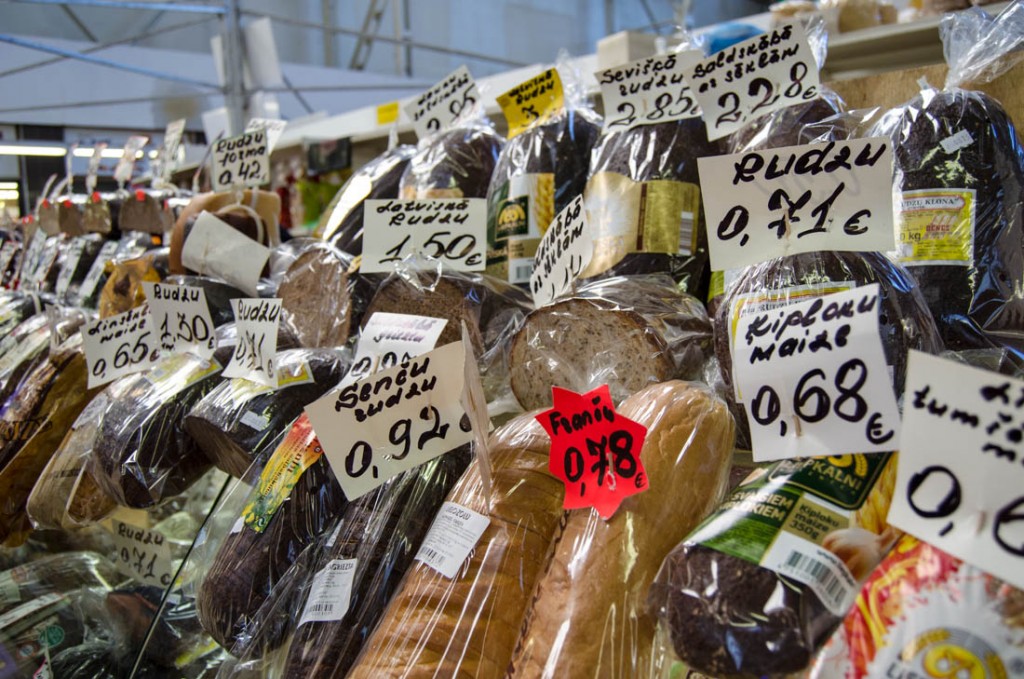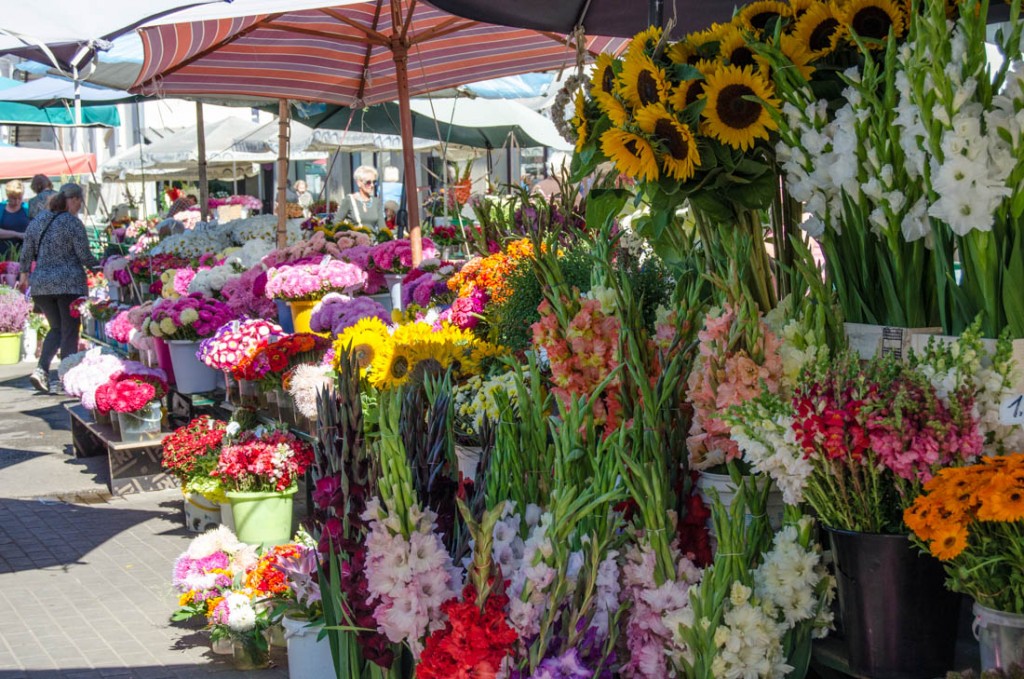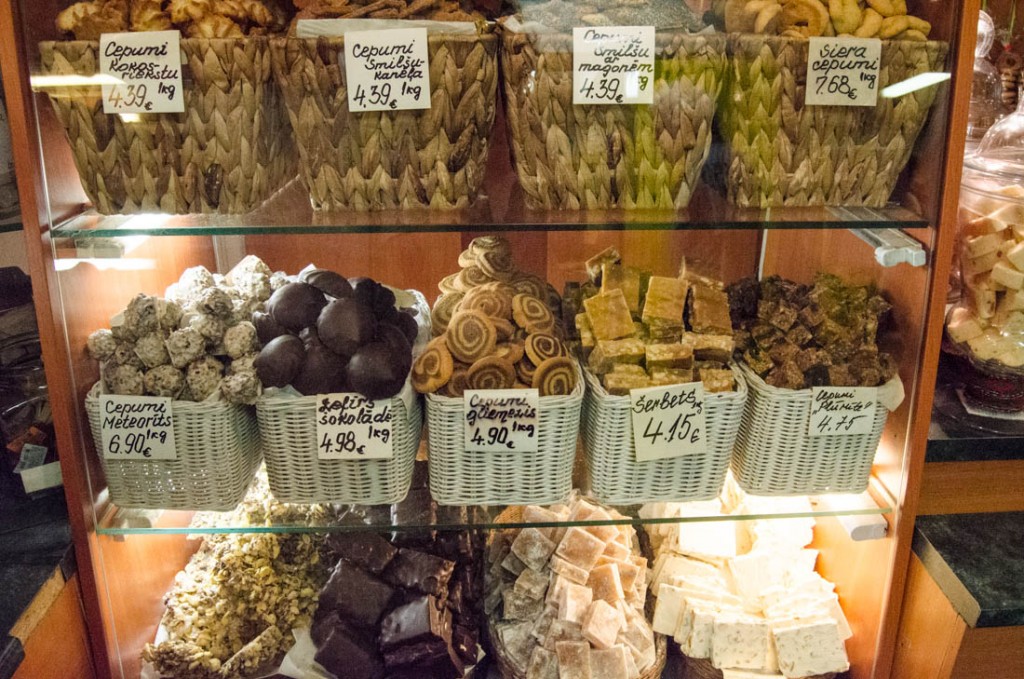 Riga in the summer is full of music. On a walk, I passed by a man singing opera in the town square, two separate violinists bowing away, a four-piece band playing hits like John Legend's "All of Me" and Pharrell's "Happy," and a mini orchestra performing by the park. While walking through a narrow street, different songs coming from the open windows led me to believe I was passing by a music school with lessons in session. This was right before I fell upon a group surrounding two newlyweds as the groom carried his new bride across their doorstep. Riga was magic for me.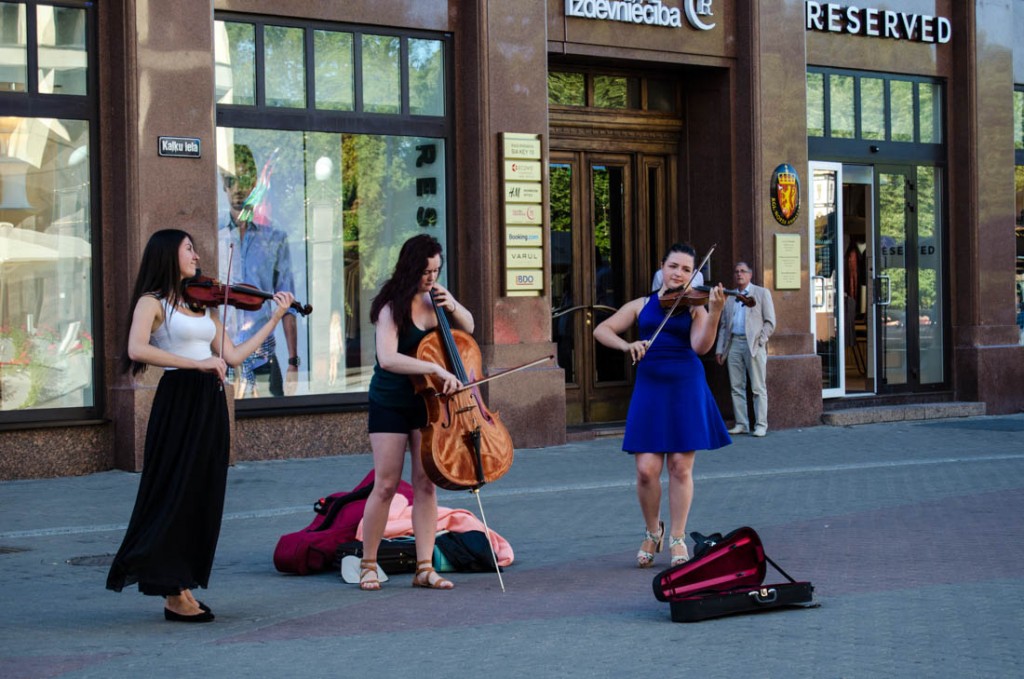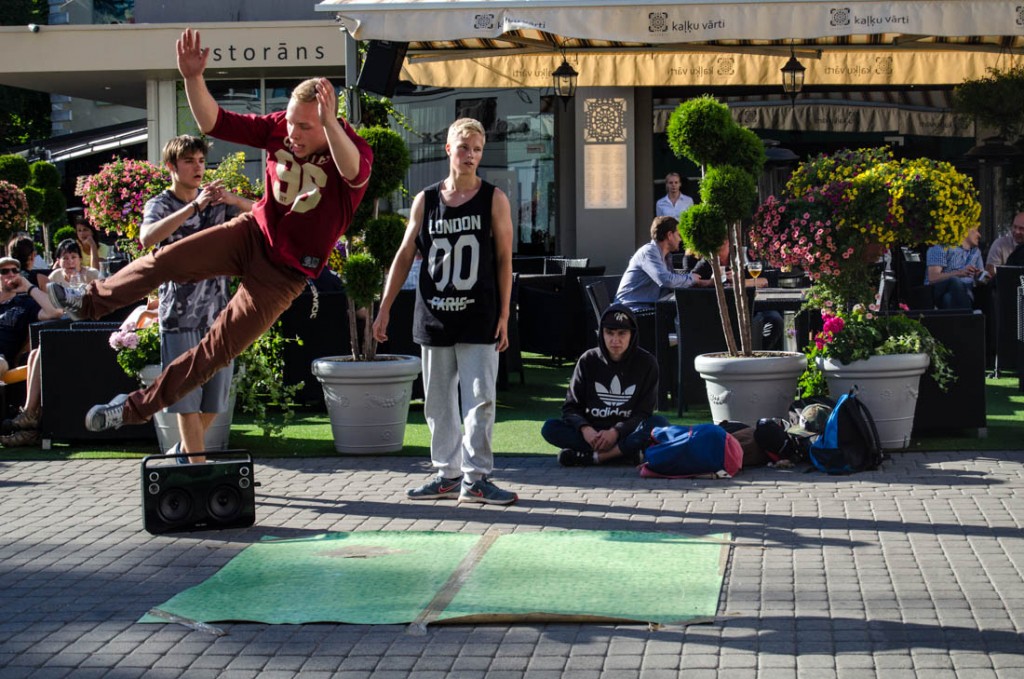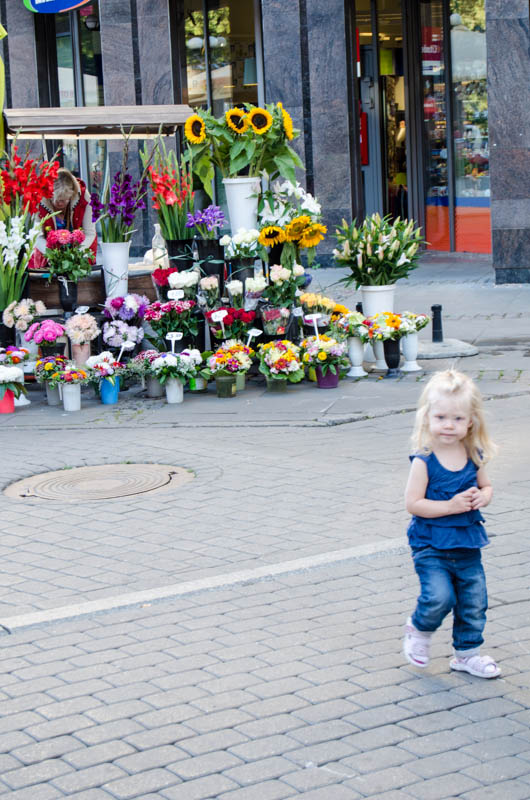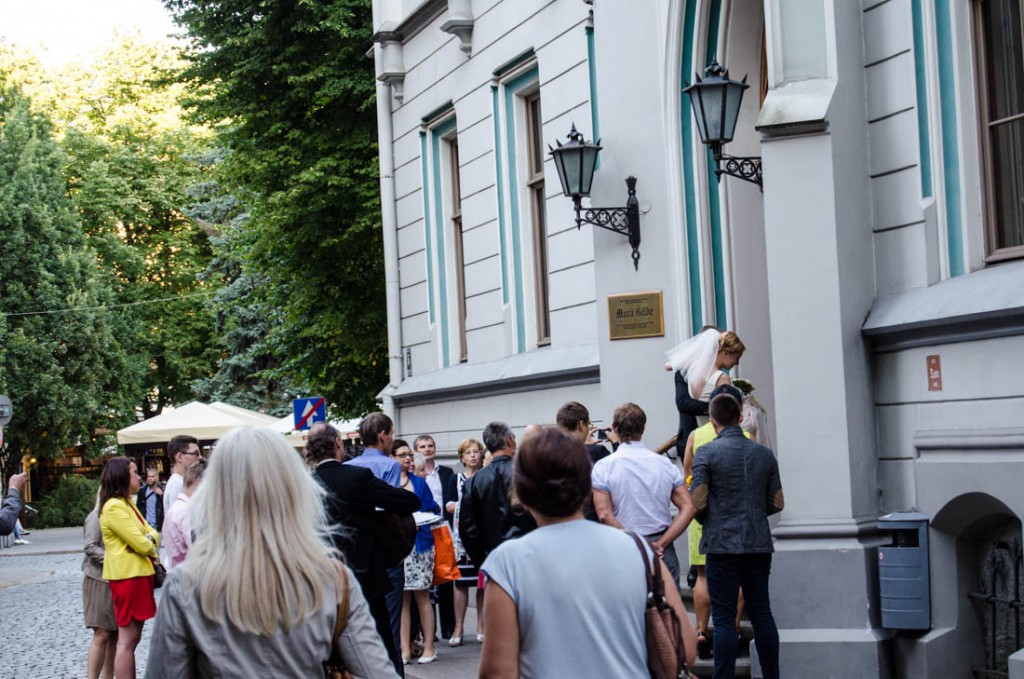 The presence of so much art-nouveau architecture—more than anywhere else in Europe—also makes Riga special. Popular from 1890-1910, art nouveau initially started in Western Europe and was influenced by Japanese print art, but it rapidly evolved into a more ostentatious and freeform style that could include mythical figures, screaming faces, gods, goddesses, goblins… you name it. I'm not saying I particularly love this type of architecture, but I am saying it is extremely interesting. Riga has more than 750 buildings decorated in art nouveau, and here are a few shots from my wanderings.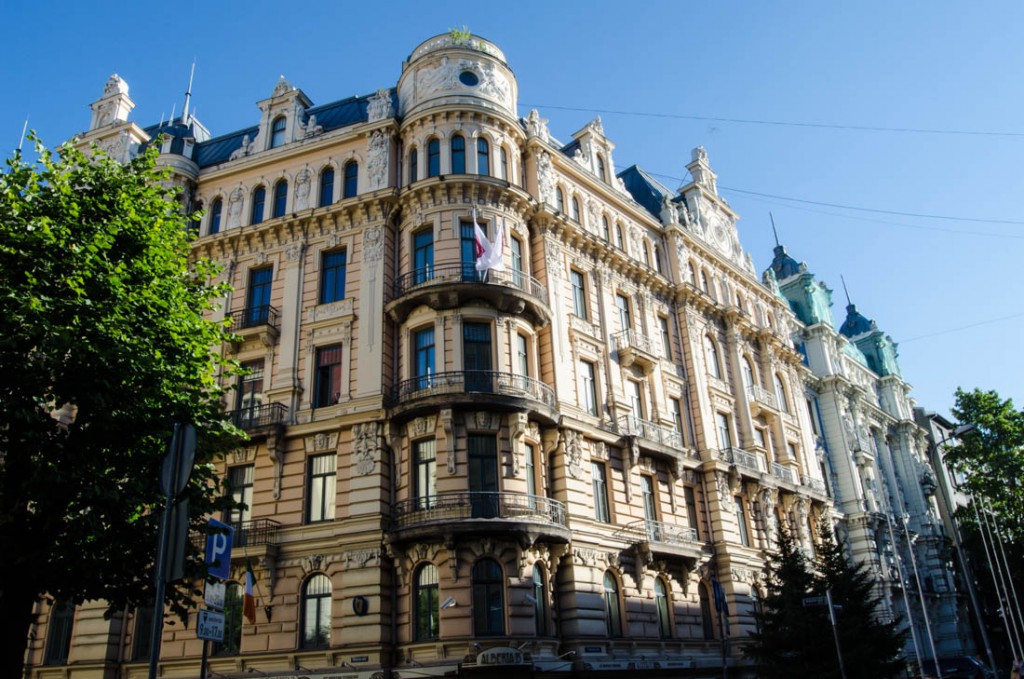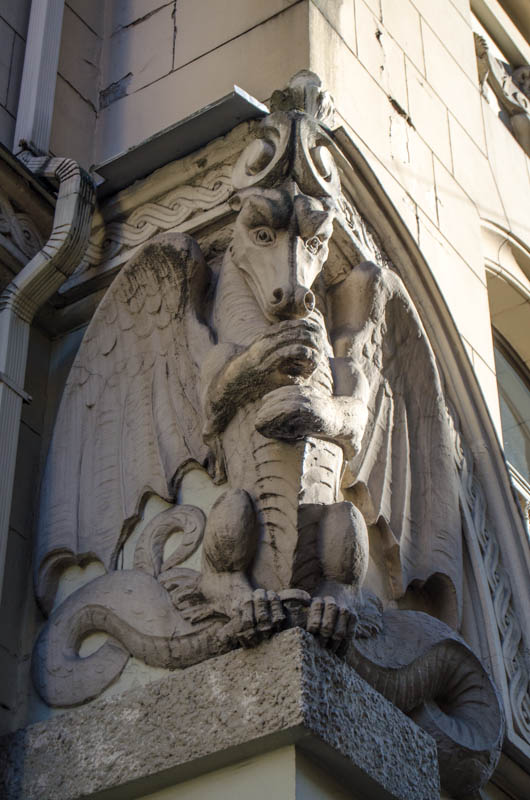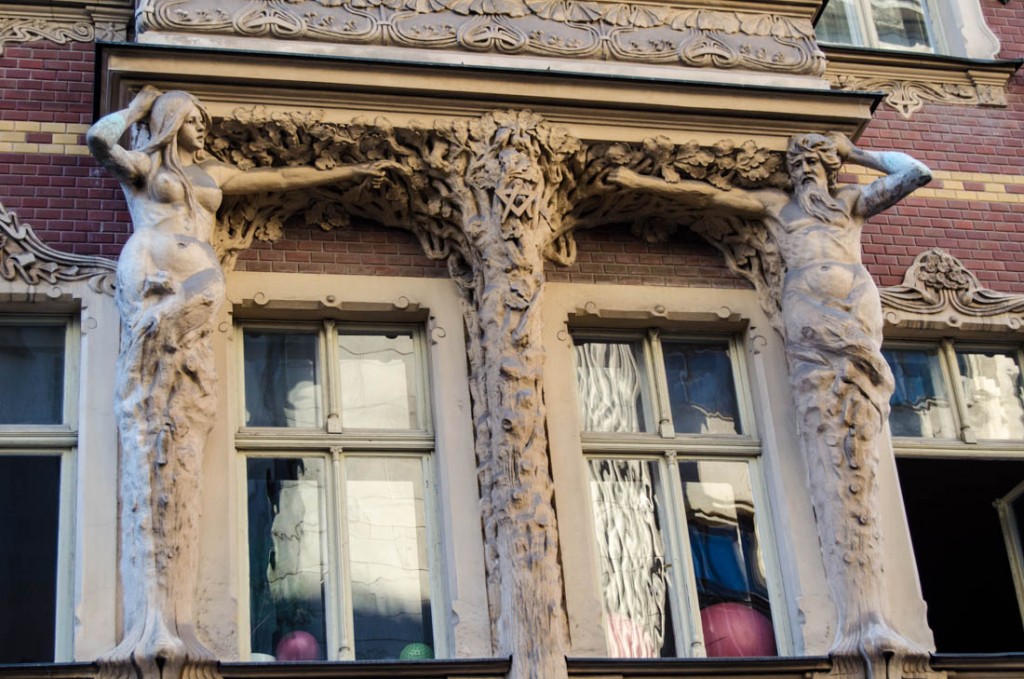 We also did a free tour of Riga in the hopes of learning more about the stories behind the city's walls. Our tour guide Toms (who told us that all male names in Latvia end in "s") showed us a few historical highlights of the city.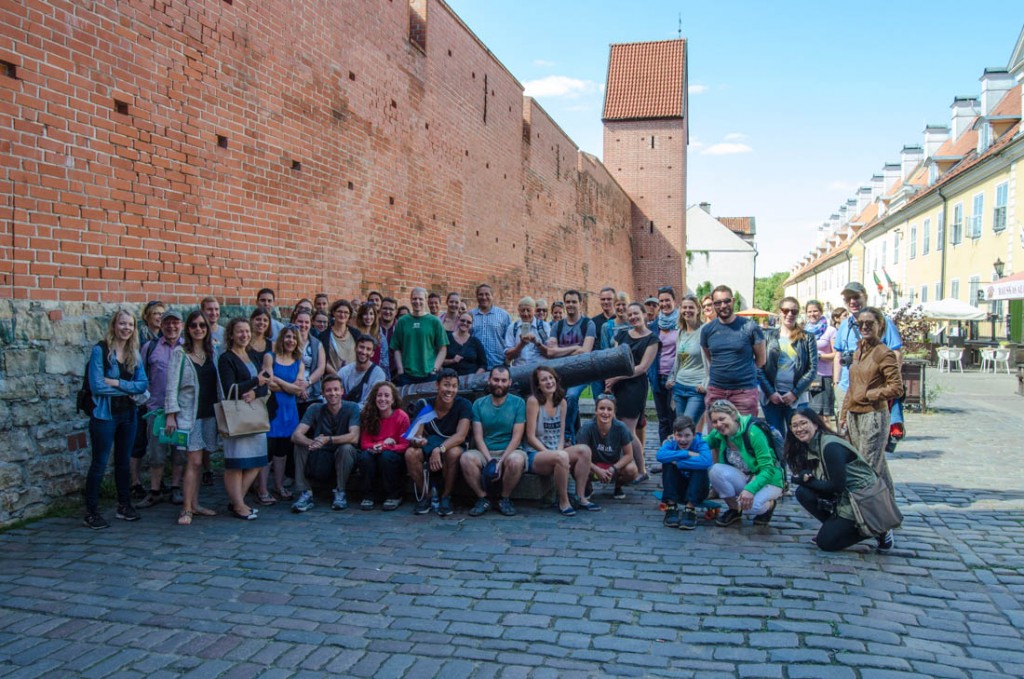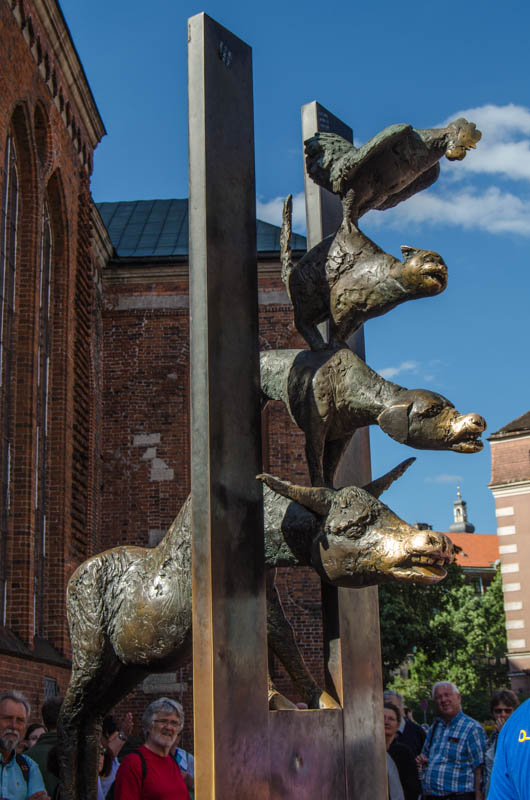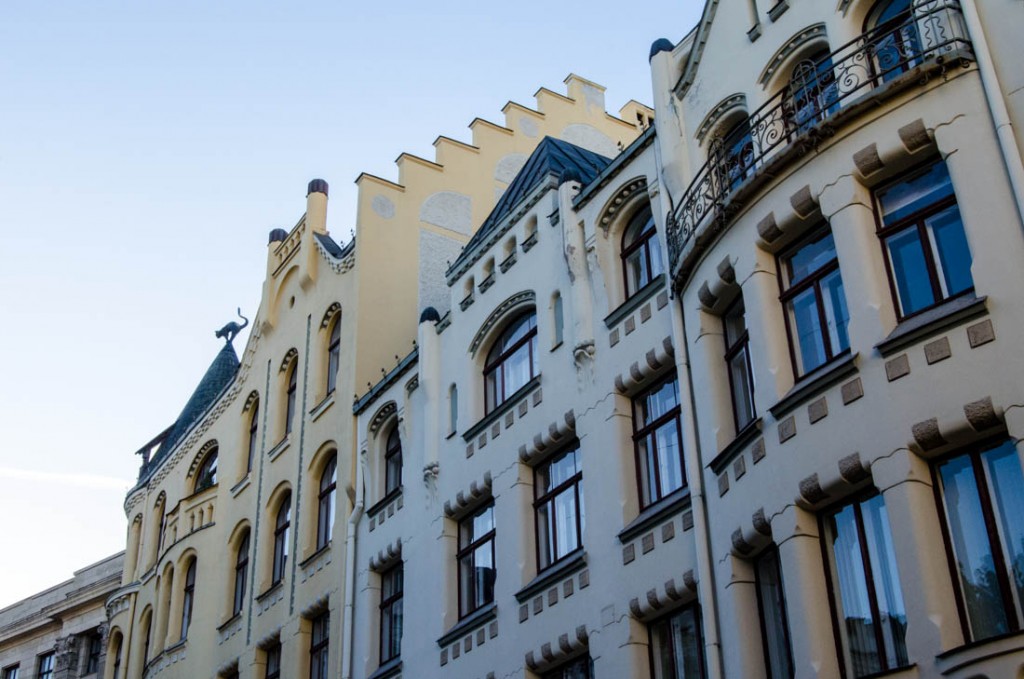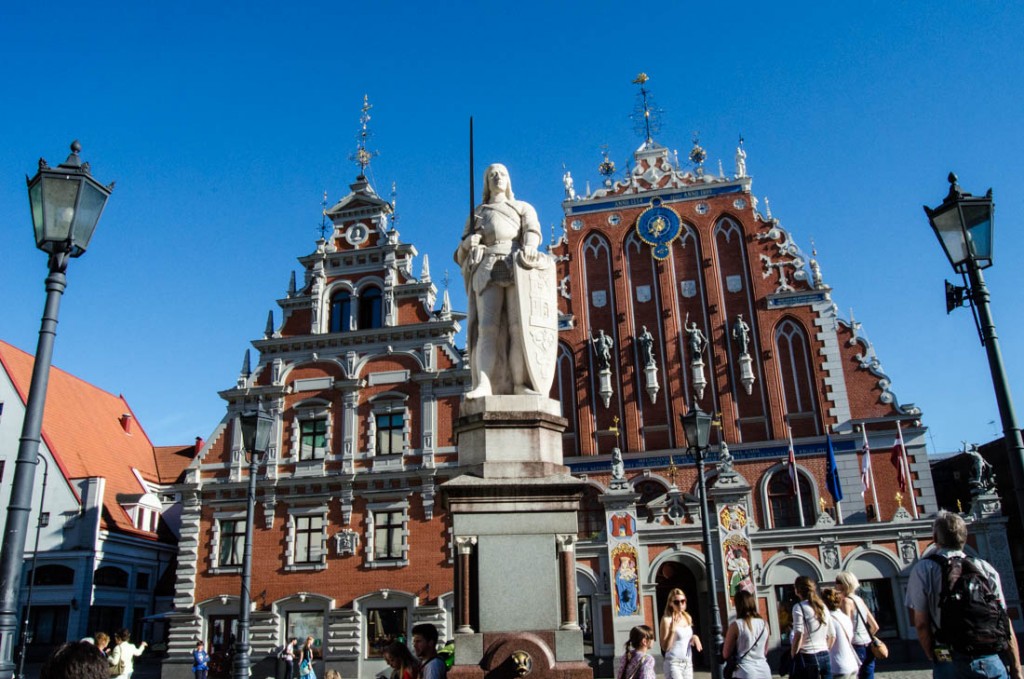 We also learned while in Riga that its impossible to visit the city without wondering what Riga Black Balsam tastes like. Black Balsam is a traditional Latvian herbal liqueur made with a host of different natural ingredients (the original recipe calls for something like 24 different plants, flowers, roots, etc.). It has been used in traditional medicine since the middle of the 18th century. It's also 45% ABV. Eesh. I'm the type of traveller that feels morally obligated to try all the local delicacies… but I had recently been burned (or at least it felt like it) by trying a glass of the rum-based Vana Tallinn in Estonia straight up, so I opted for the wussy version in the case of Black Balsam. I had it in chocolate made by Latvia's excellent chocolatier Laima, and I also ordered a glass of the cream version of the liqueur (which tastes a lot like Bailey's except with an herbally aftertaste).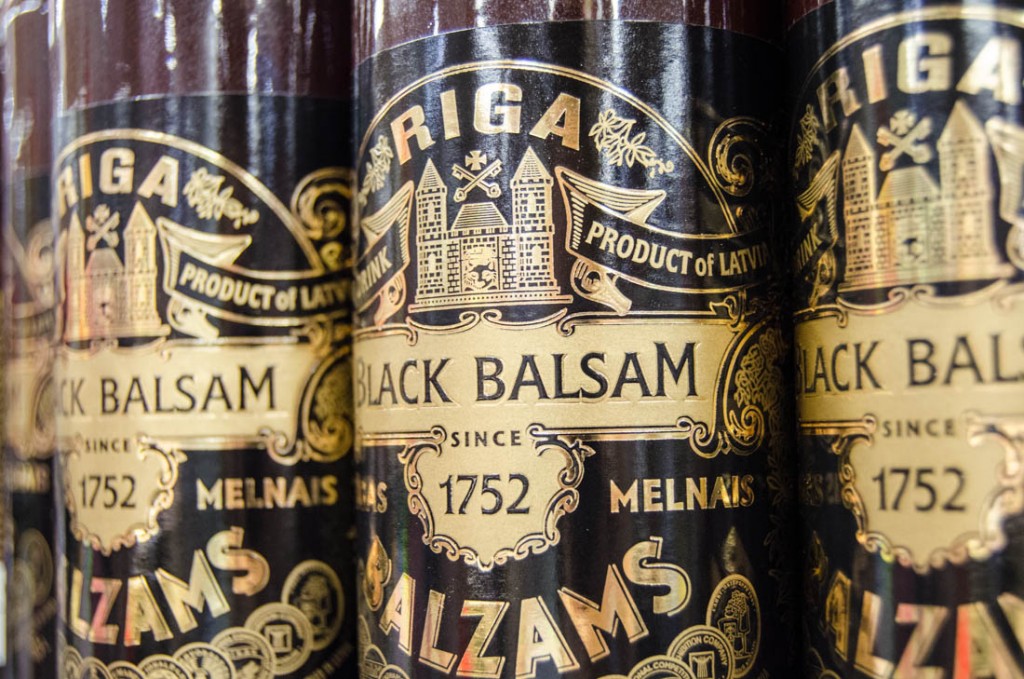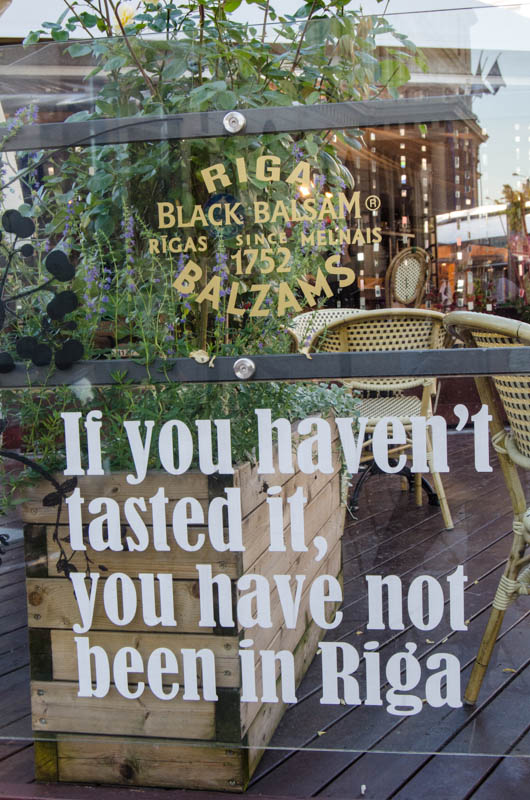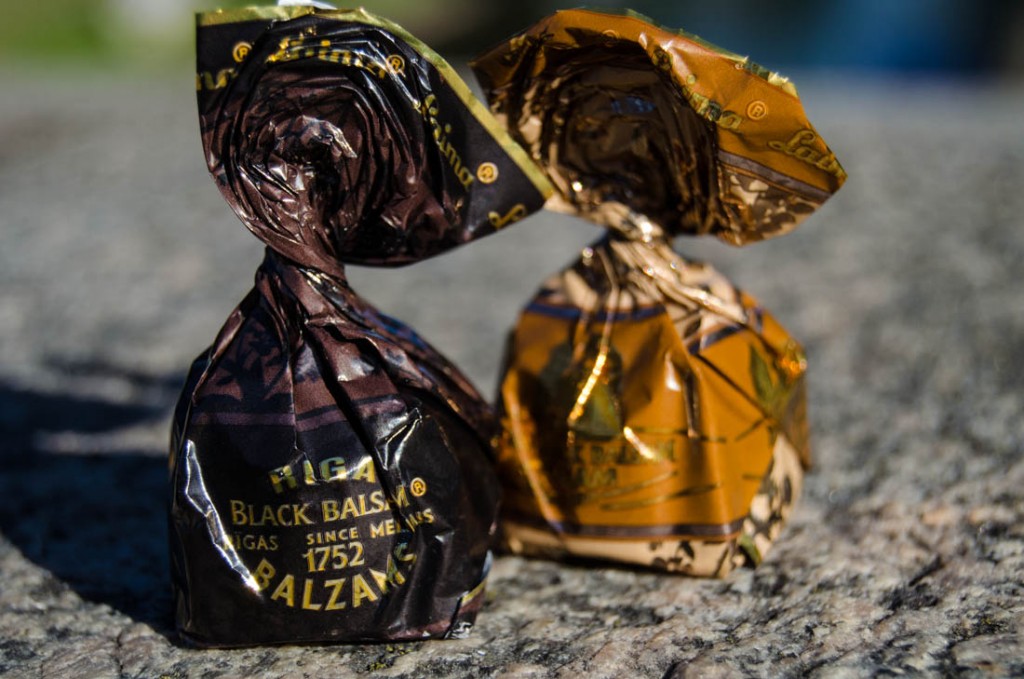 Chris and I also took a half-day trip to the beach town of Jurmala, known as the French Riviera of the Baltics and an elite resort area even during Soviet times. In addition to Russian oil tycoons and their trophy wives, Jurmala is known for its white sand and the prevalence of so many historic, colorful wooden manors. We grabbed a picnic from the Central Market, stashed some wine in our Vapur bottle, and had a gorgeous lunch on the beach. Afterwards, we rented bikes and went further afield to find the Vaivari sanatorium. This sanatorium (which in the former-USSR context is akin to a spa resort with medical facilities) looks like a massive cruise ship run aground.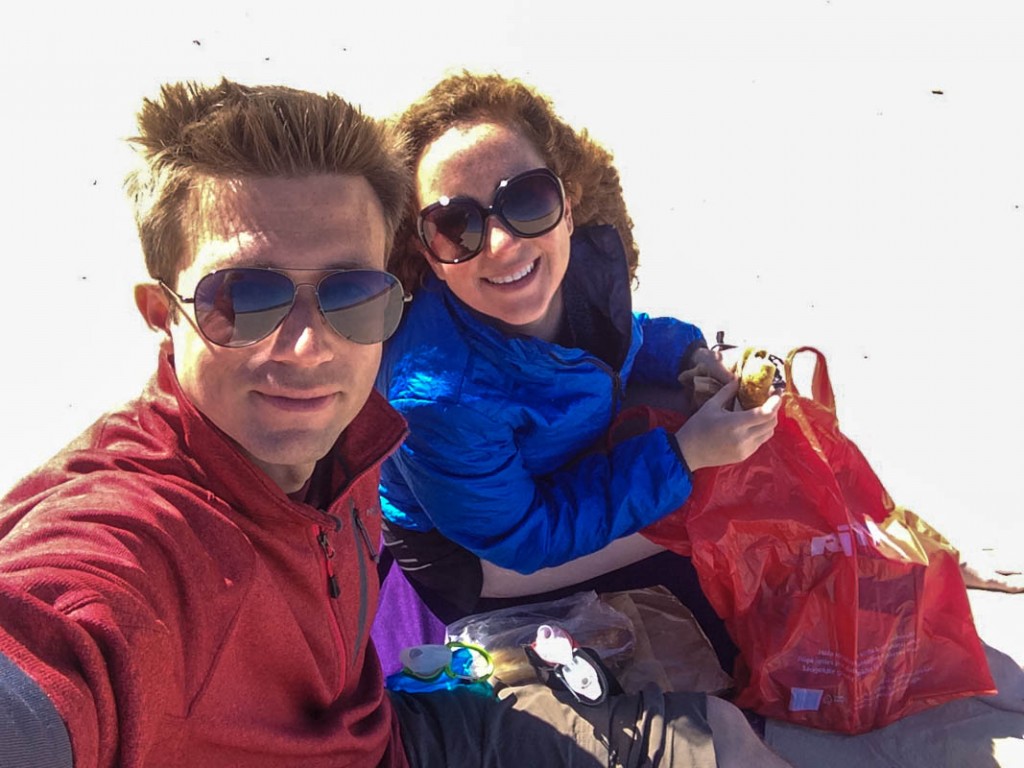 On our last night in Riga we ventured into a restaurant-bar, Folkklubs Ala Pagrabs, right around the corner from our Air BnB. We were thrilled to find its candlelit cellars packed with people, a bounty of cheap and delicious options on its menu, and a huge selection of Latvian beer on tap. Even better, a folk band showed up later and audience members joined in, giving us a firsthand look at Latvian dance.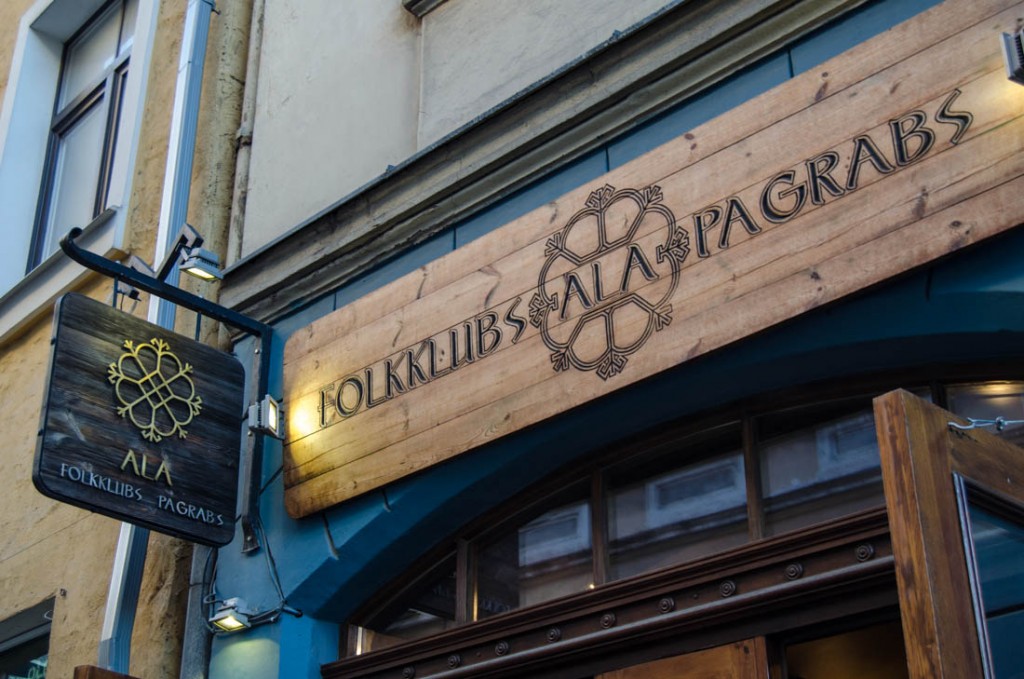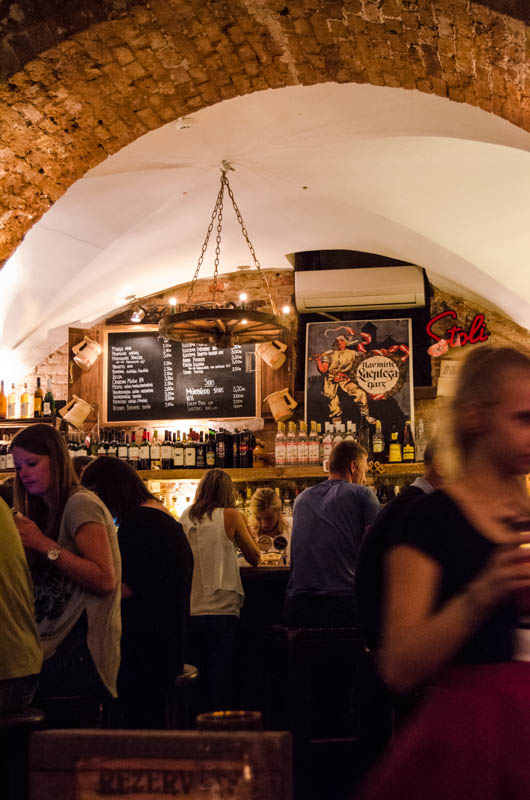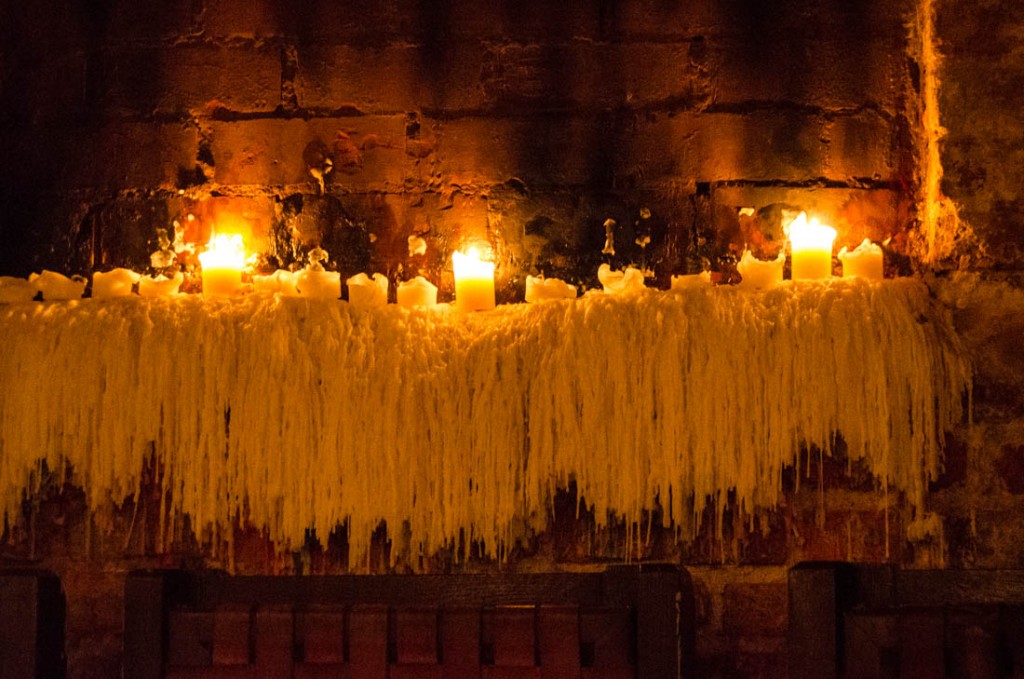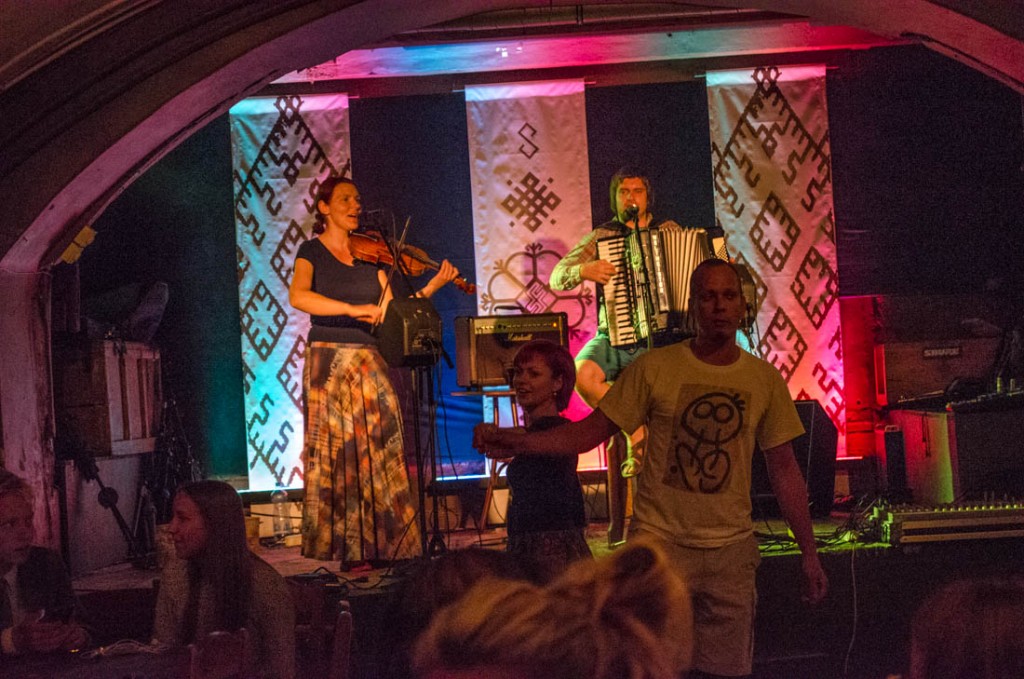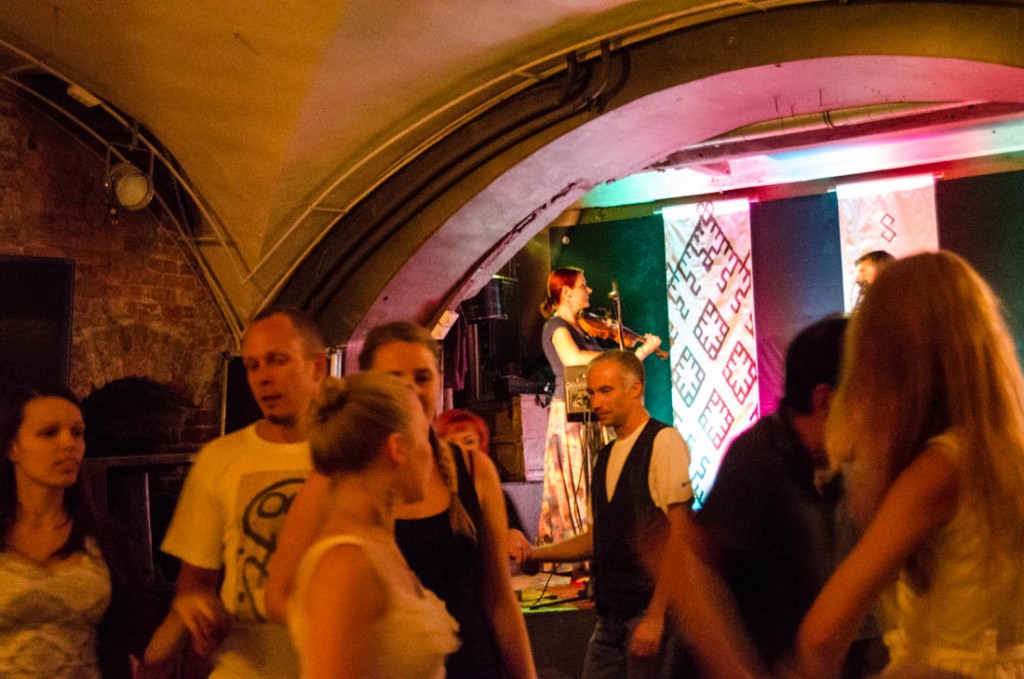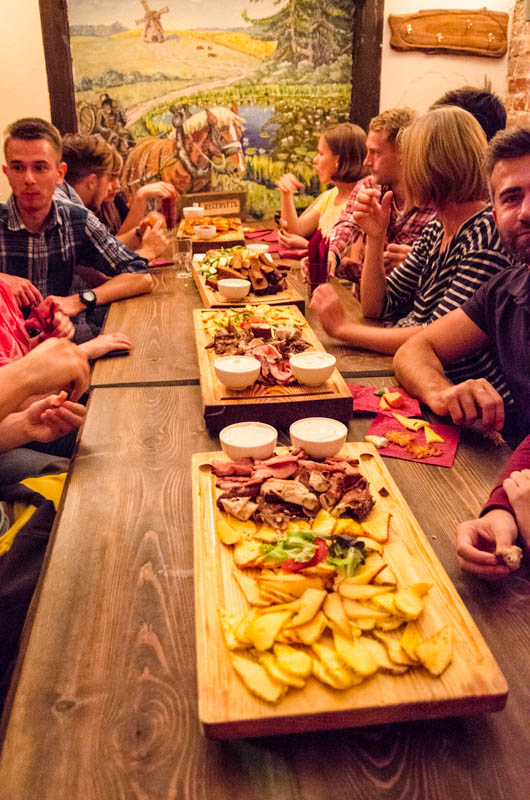 It was the perfect way to end our short stay in one of my new favorite cities.