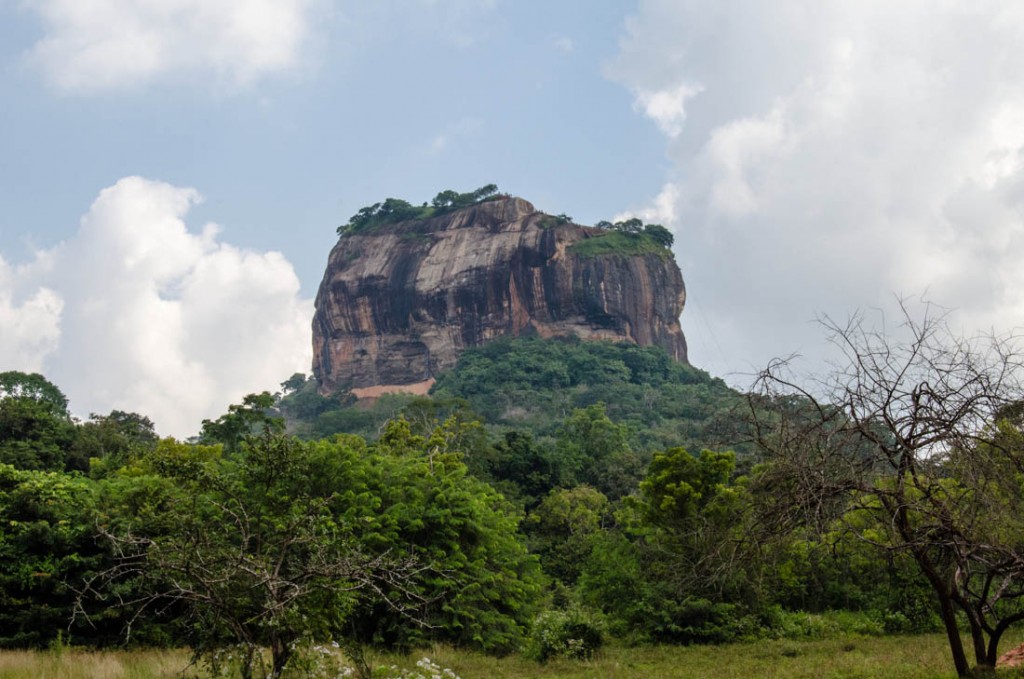 After a few days in Colombo, it was time to venture into the center of Sri Lanka for some cooler weather and greener scenery. We took a train to Kandy, the cultural capital of the country. With sizeable Buddhist, Hindu, Muslim, and Christian populations, Sri Lanka is a religious melting pot, though Buddhism is the dominant religion and also the source of some of the country's most interesting religious sights.
For instance, Kandy is most famous for being the home of the Temple of the Sacred Tooth Relic, a temple that claims to house a tooth of the Buddha. [Fun fact: Chris and I have now seen Mohammed's beard in Turkey, Buddha's tooth in Sri Lanka, and the spear that pierced Jesus's side before crucifixion in Austria.] Let me tell you, this tooth is a big deal. Devotees flock here to make lotus flower offerings and pray in front of the shrine that houses the tooth, which you can't actually see since it is housed in a small golden stupa that contains six caskets of diminishing size (Russian doll style).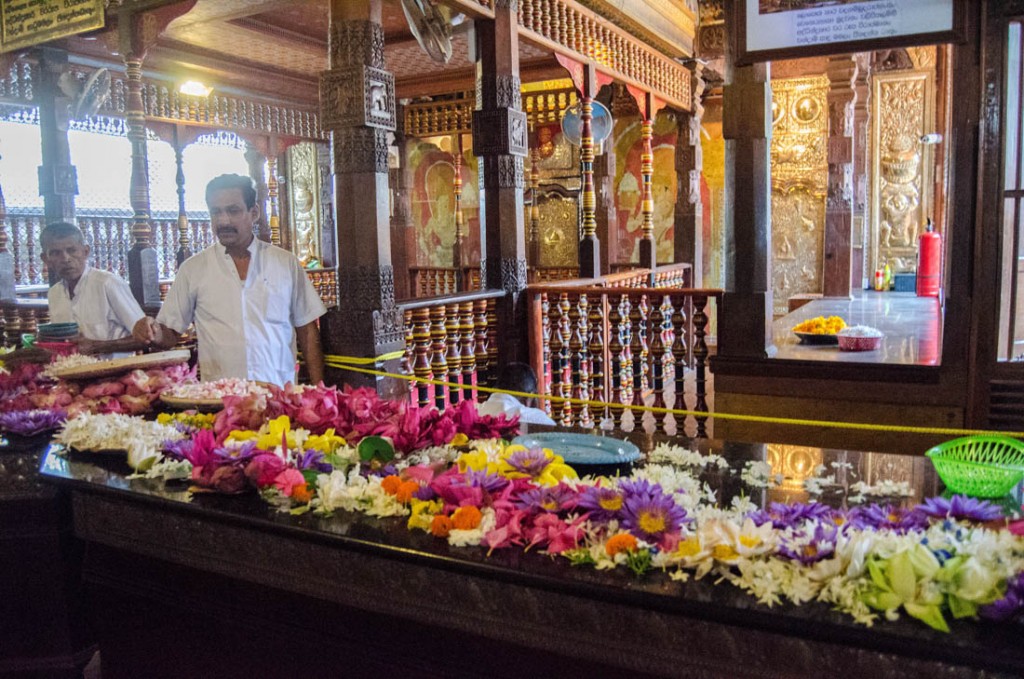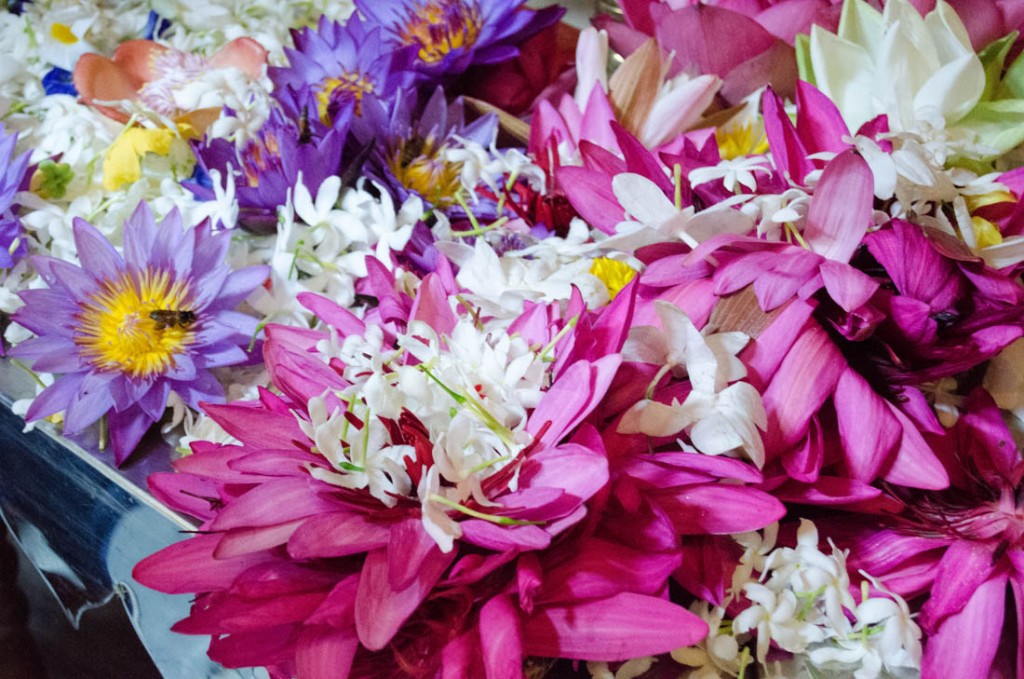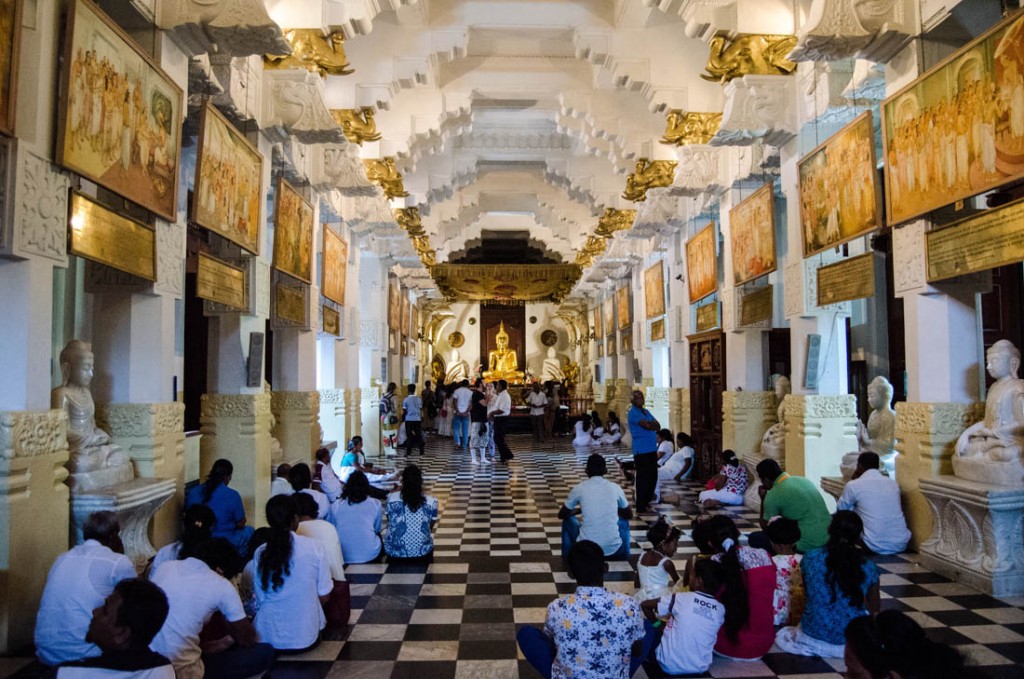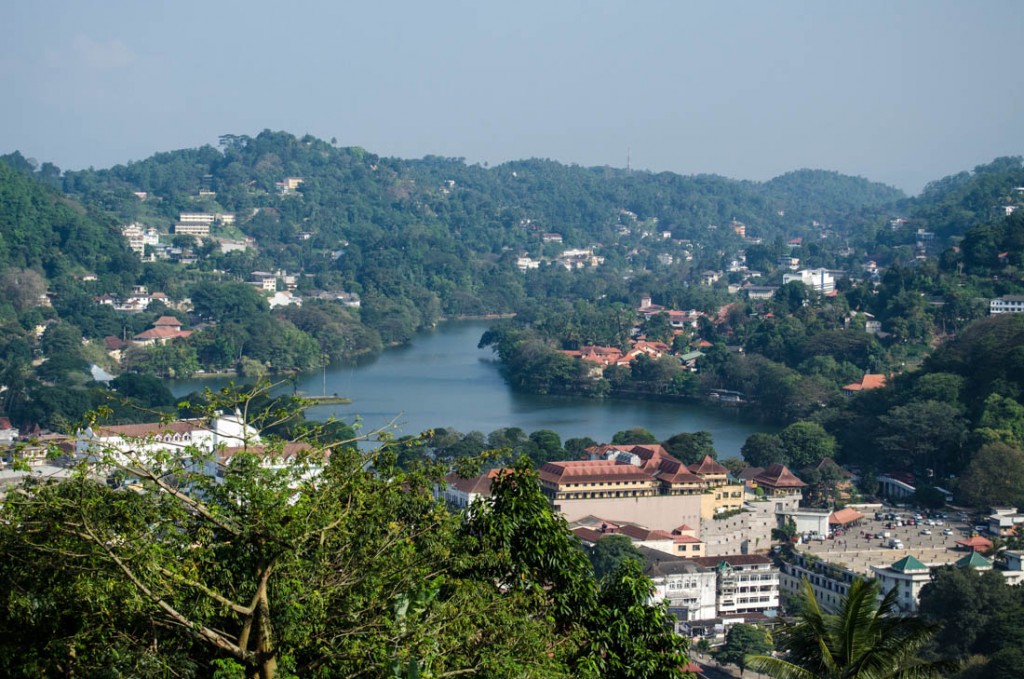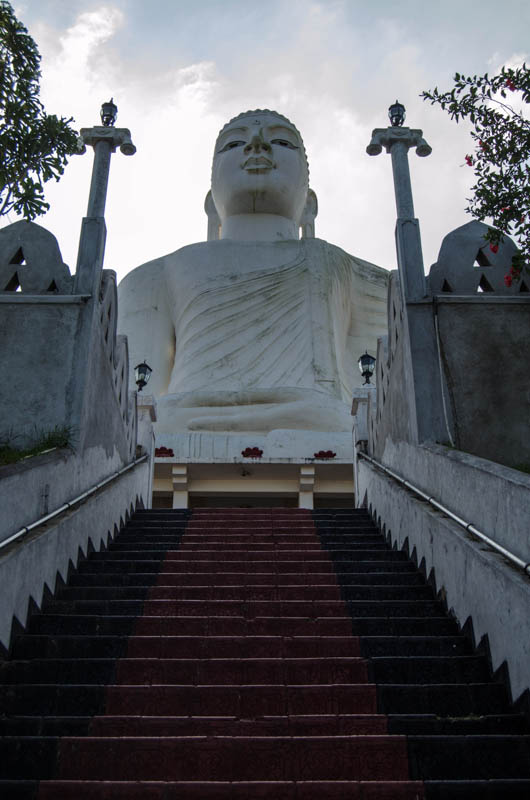 In addition to the Temple of the Tooth, Kandy Lake, and the massive Buddha temple over looking the city, one of the more interesting places we visited in Kandy was a very peculiar hotel owned by Helga de Silva Blow Perara (three last names in honor of three husbands). If you're interested, you can read more about her here; it's a fascinating story filled with everything from high society to terrible tragedy. Helga's Folly is a crumbling mansion perched on top of a hill overlooking the city that lets non-guests visit for a $3 fee. As Chris and I wandered around the mostly-deserted hallways, we stared in creepy fascination at the fantastical paintings, skeletons on chaise lounges, and the occasional monkey playing in the backyard. It was truly one of the weirdest places I've ever been. The British rock band Stereophonics even wrote a song about her, "Madam Helga," after a visit to the Folly.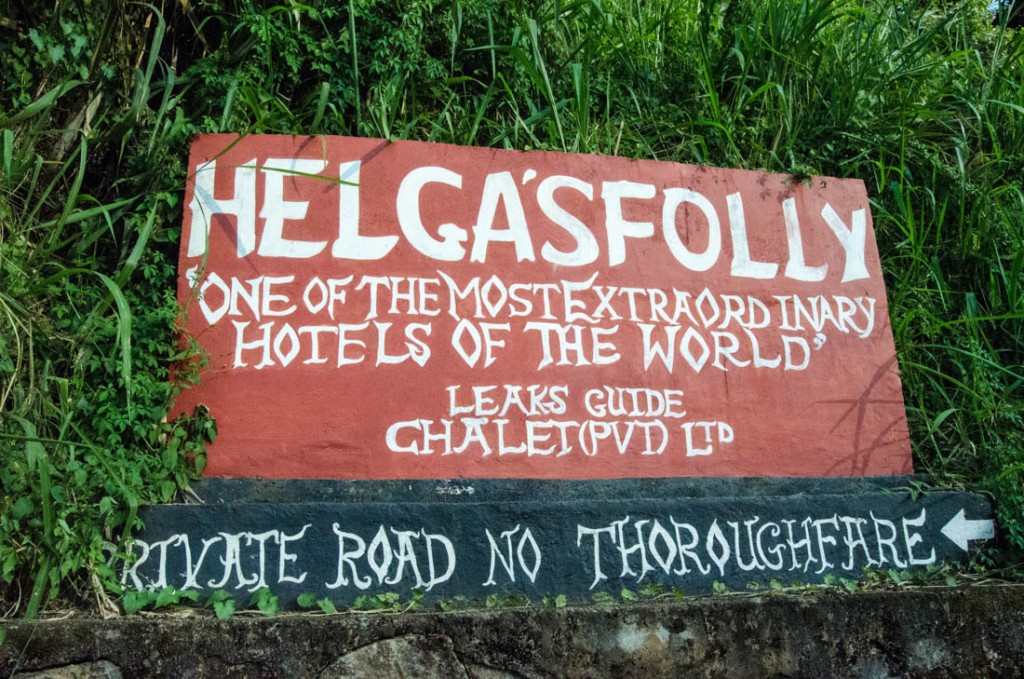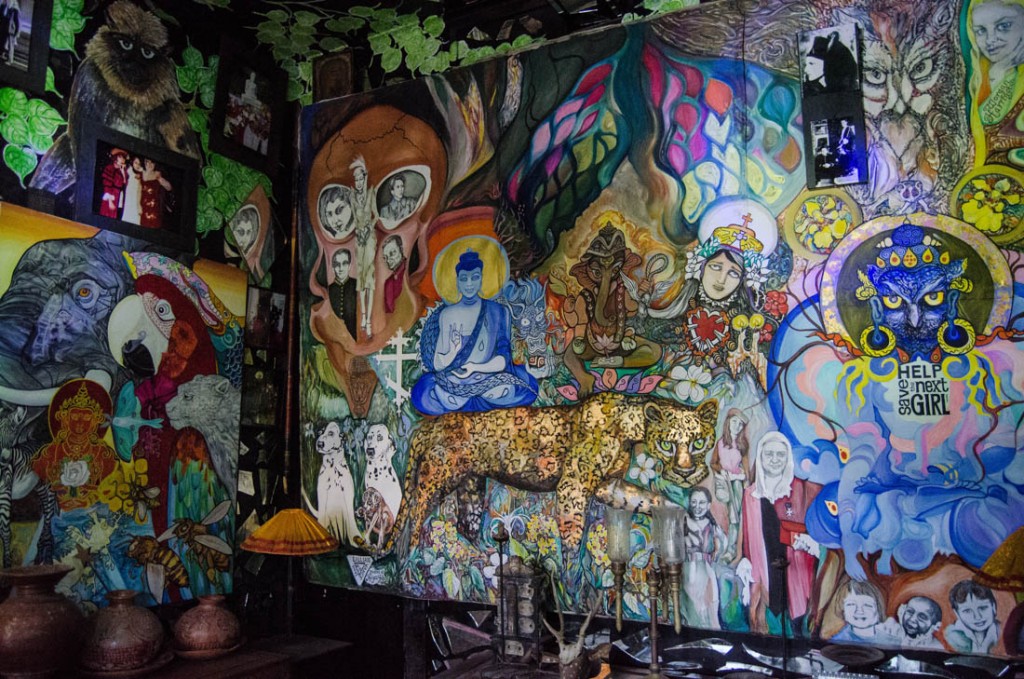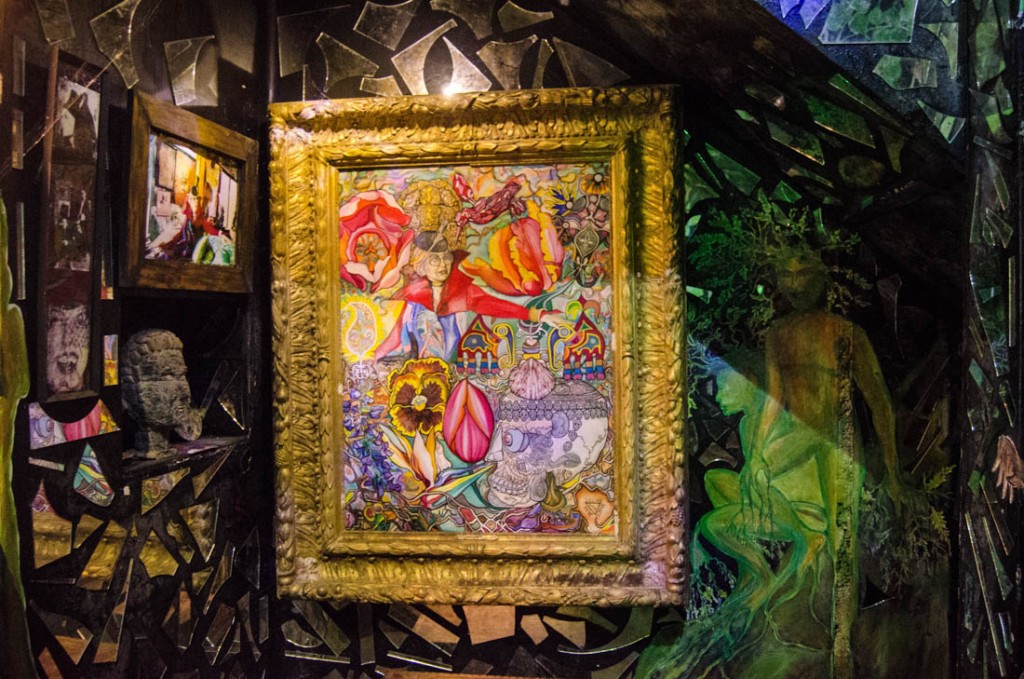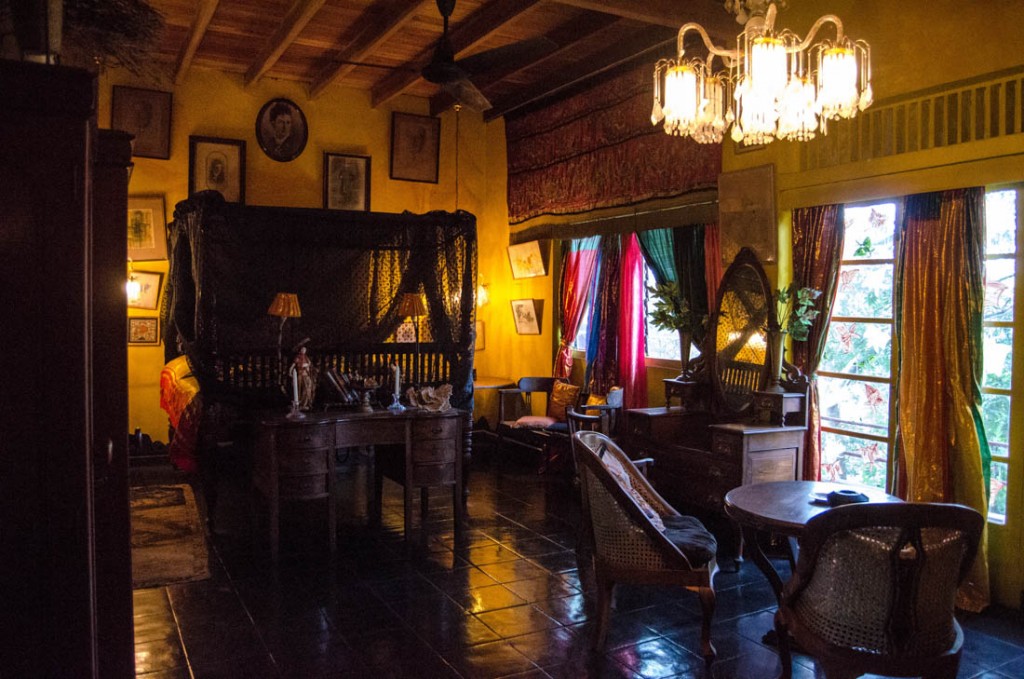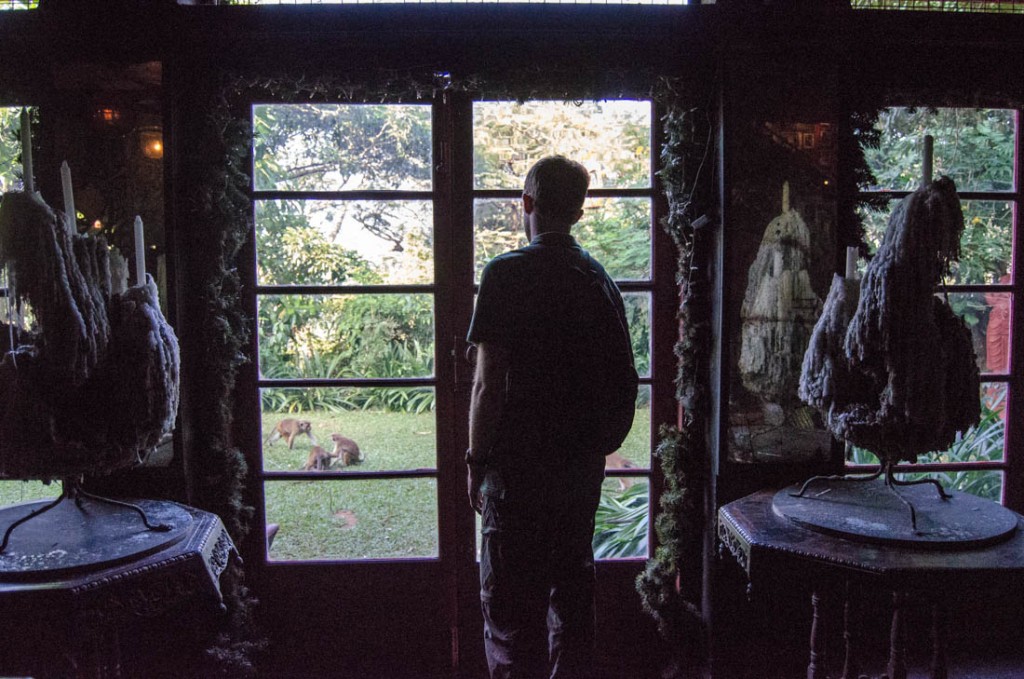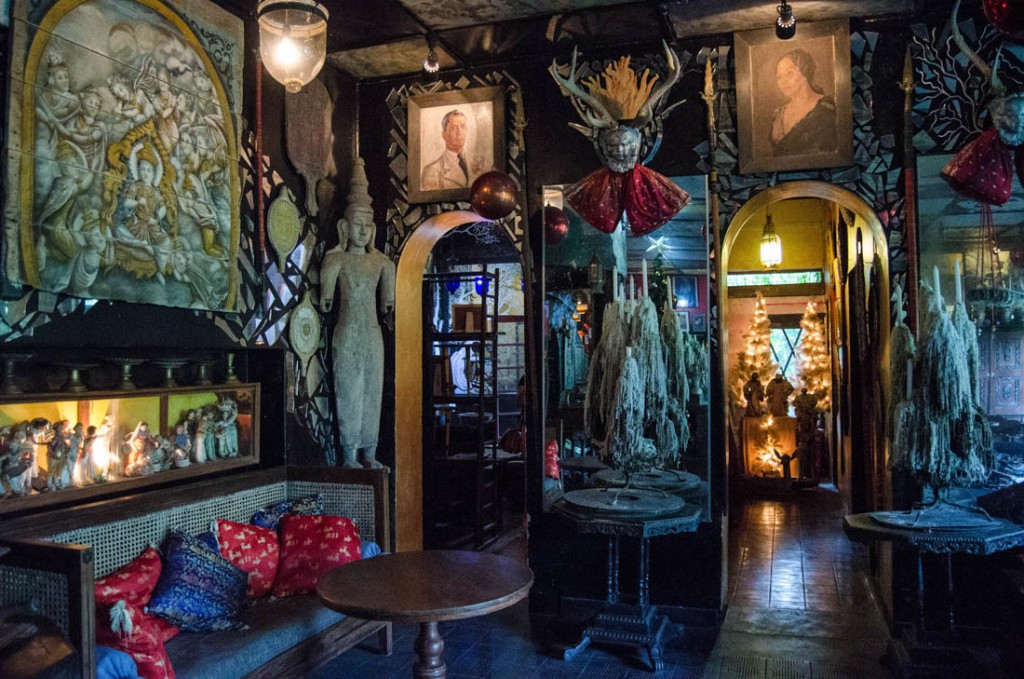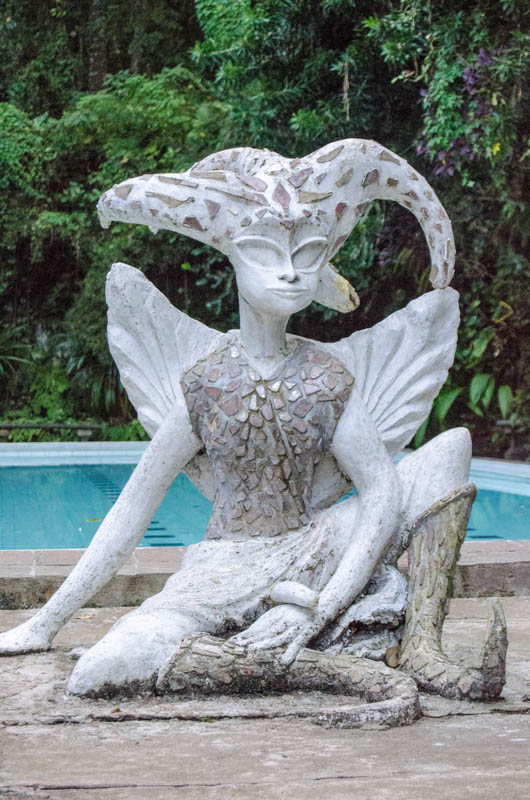 We also used Kandy as a home base for exploring some of Sri Lanka's ancient wonders nearby. The massive rock of Sigiriya is perhaps the country's most recognizable sight. This rock, which rises straight out of the surrounding jungle, contains ancient ruins at its summit. Historians debate whether it was originally a fortress-palace or a religious-monastery. One thing is for sure: the view from on top is breathtaking. The ascent, however, is not easy. Hundreds of stairs, no shade, and some very aggressive hornets all lie between you and the views. Halfway up, you can take a break next to two massive lion's paws, which are responsible for Sigiriya's nickname of Lion Rock. At one time, the entire side of the rock would be shaped to look like a lion and visitors would climb stairs to enter through the mouth, though the paws are all that remain today.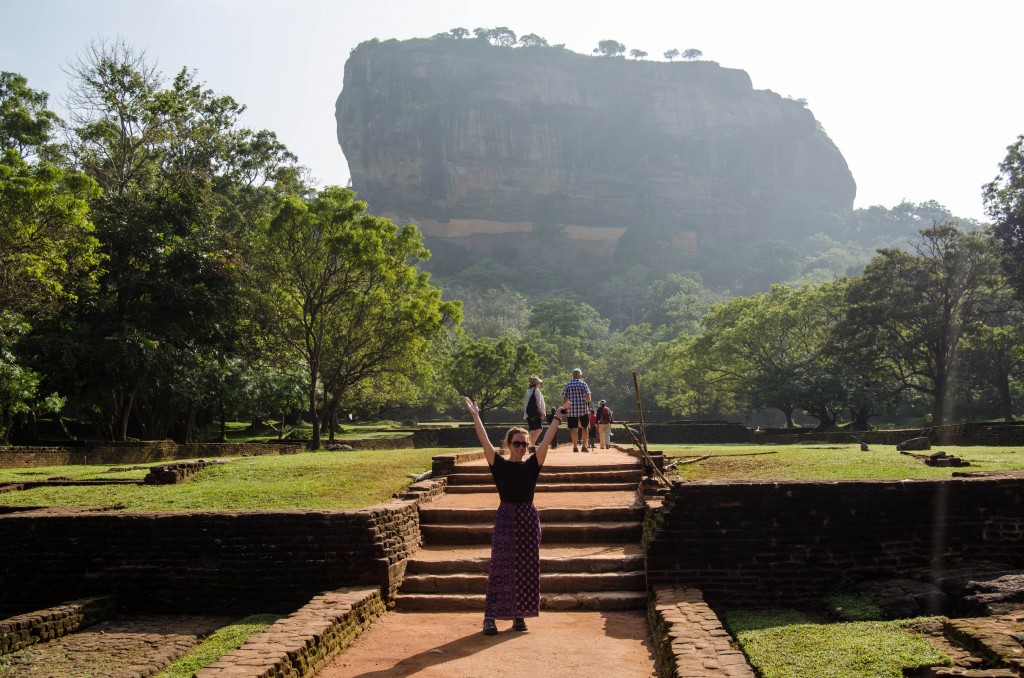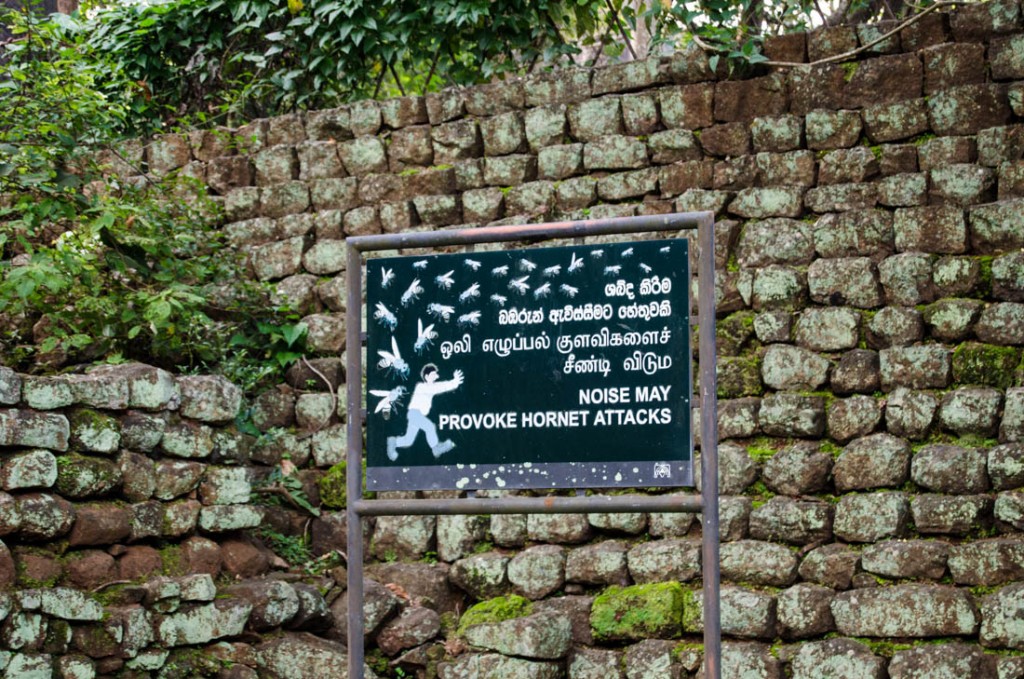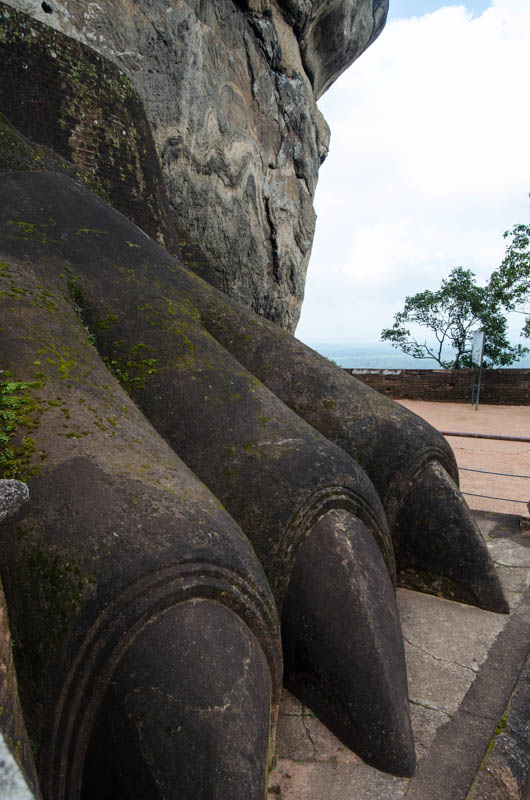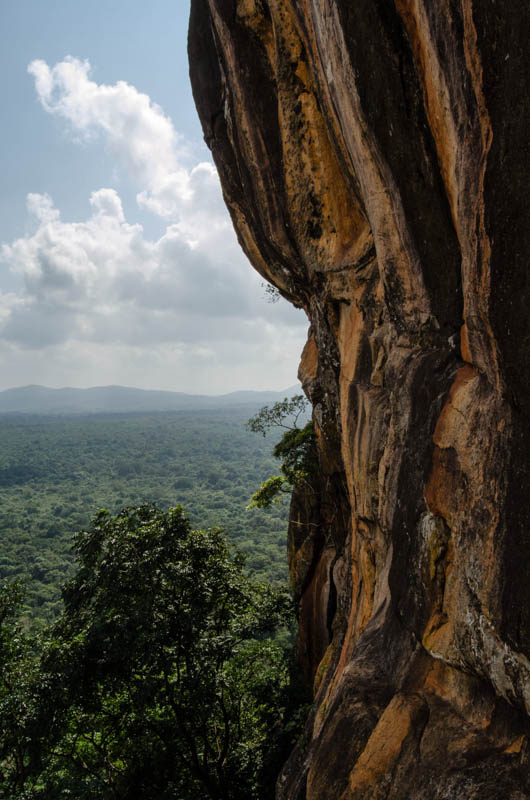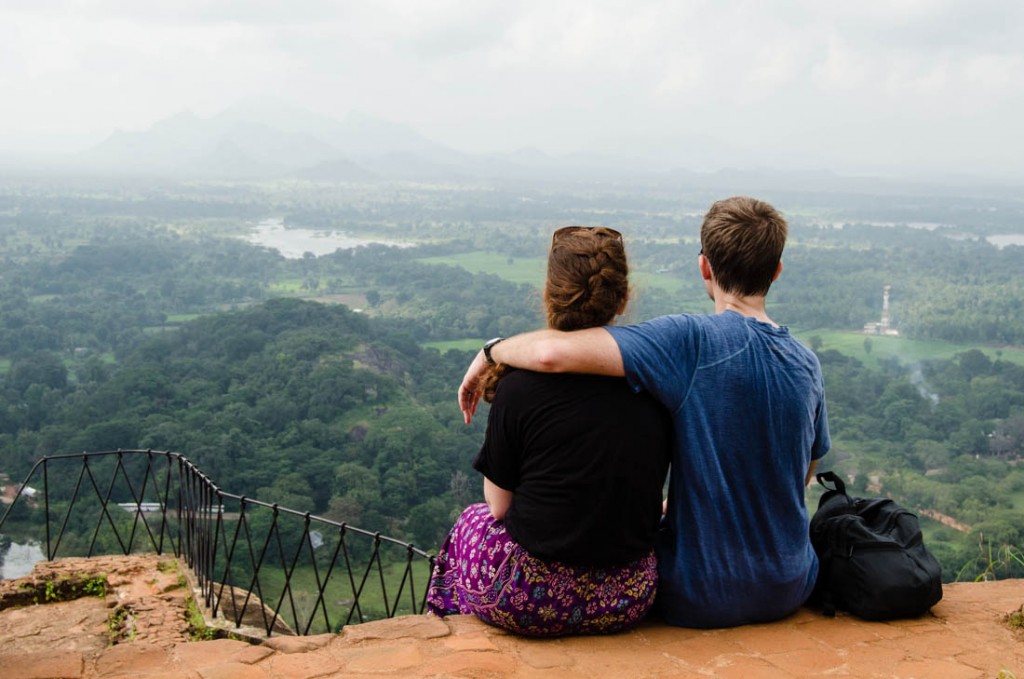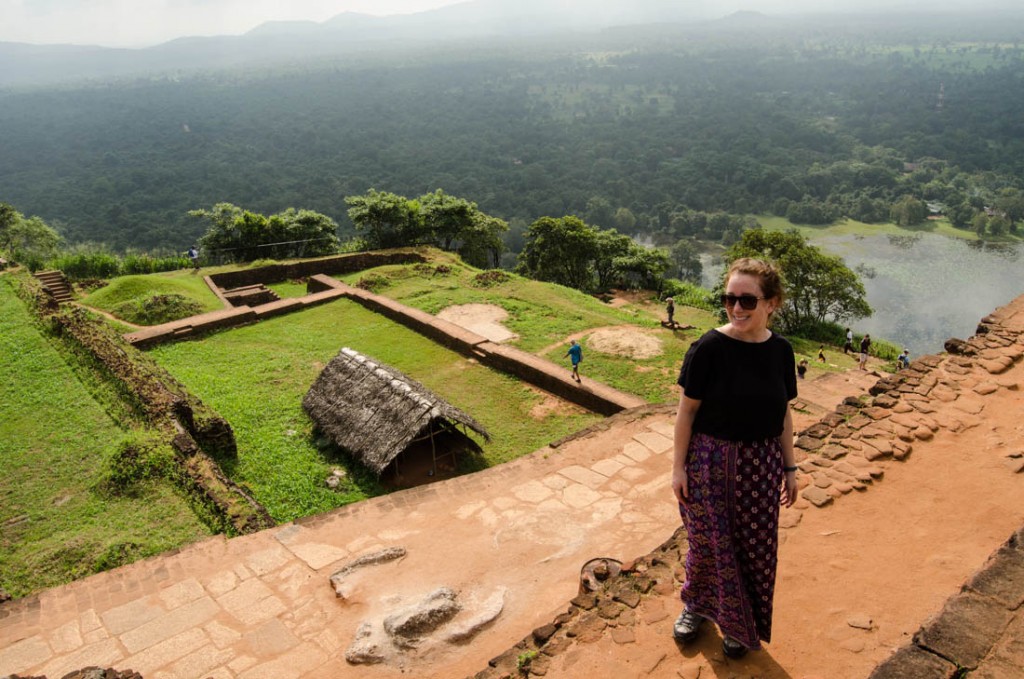 After Sigiriya, we took advantage of having a driver for the day to explore the surrounding country. A stop at a fruit stand was the perfect reward for withstanding the heat and the climb of the rock. One of the best things about Sri Lanka is the variety and freshness of the fruit here. I got to try a king coconut (an orange version of my favorite South Asian treat), and we were amazed to see exotic red pineapples and bananas along with the more traditional yellow kinds. After our fruit break, it was time for another climb to see the ancient Buddhist rock temples and a visit to a spice garden where we saw how many of the spices grown by this island nation look on the vine, bush, or tree.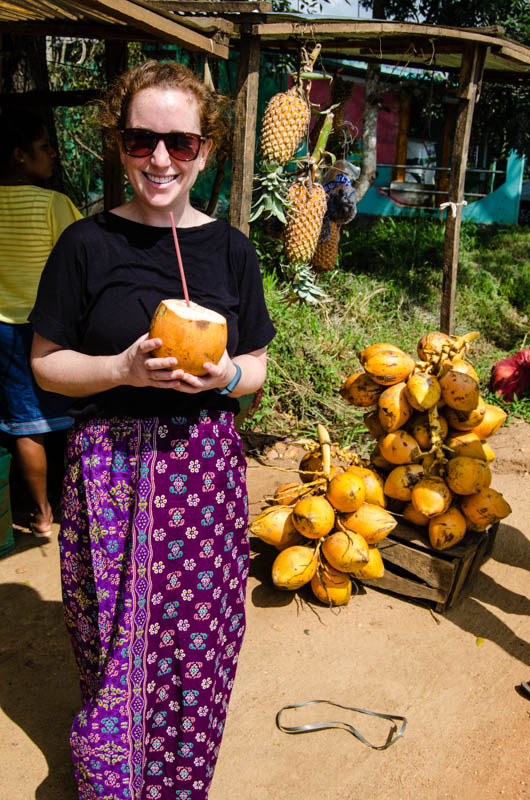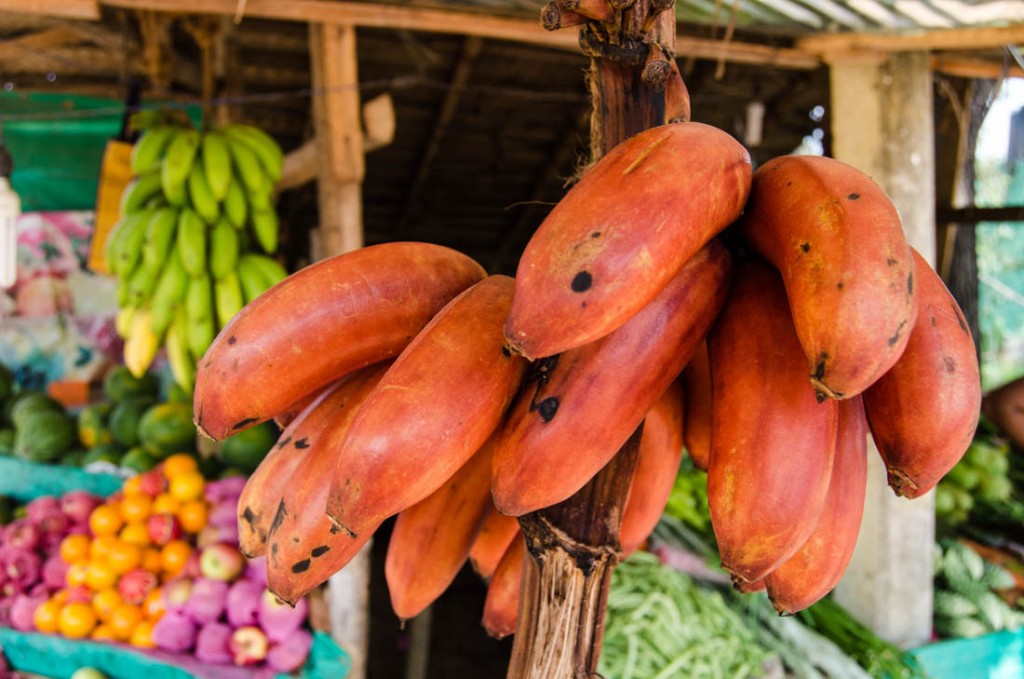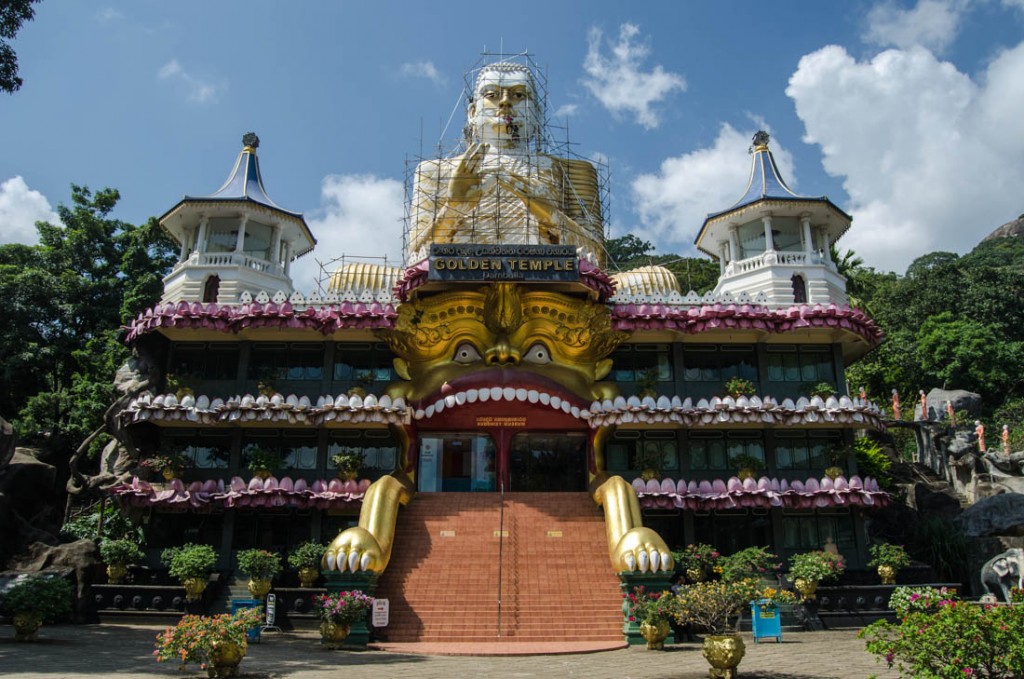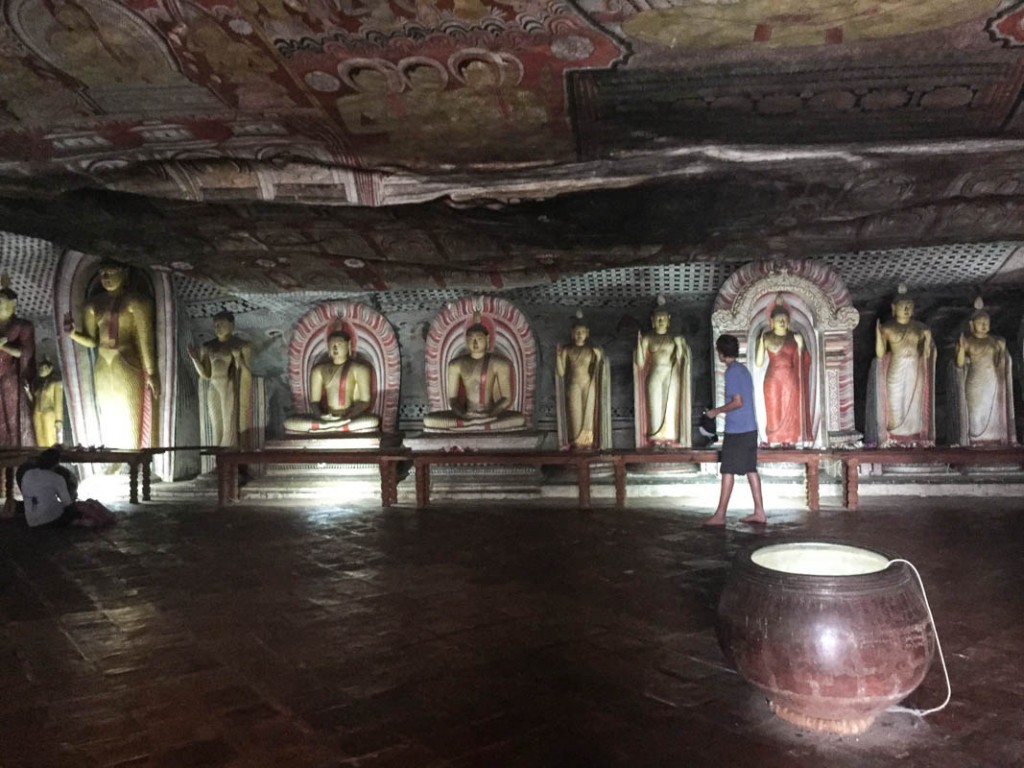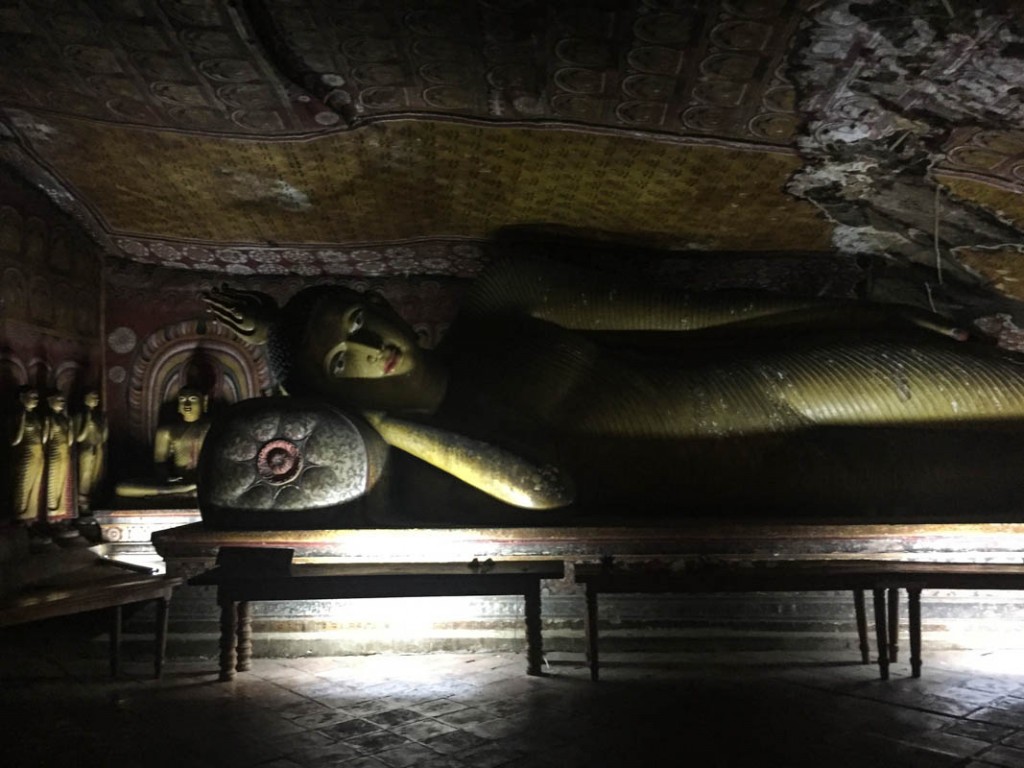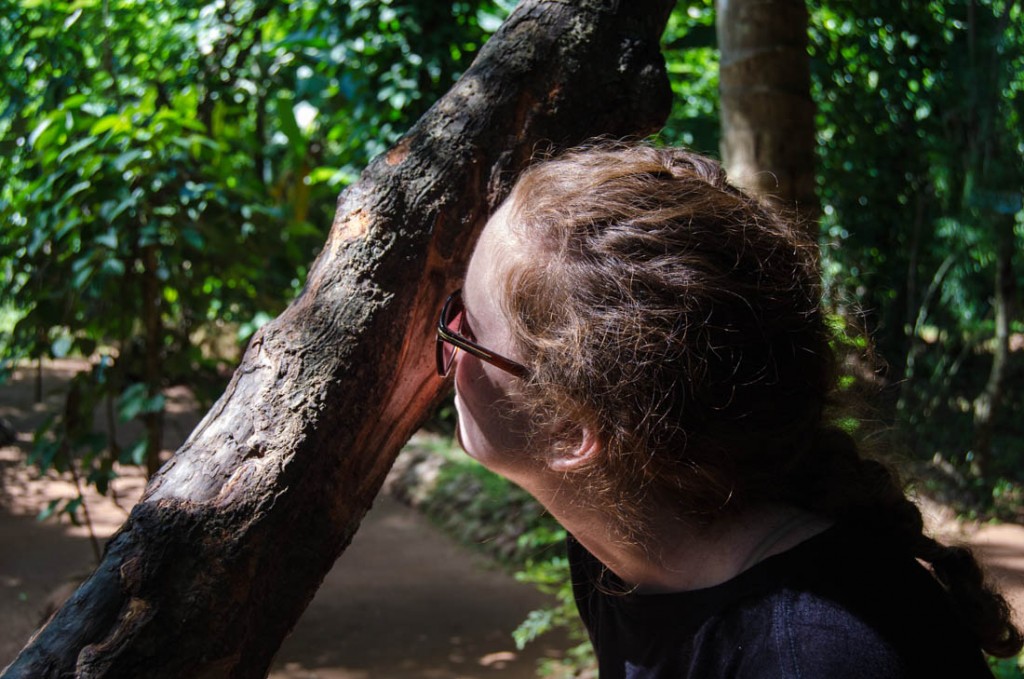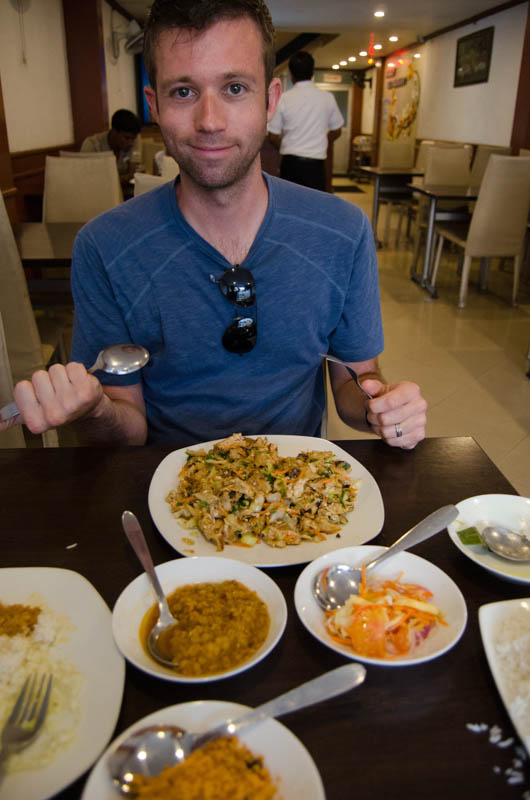 We came to Kandy to see Sigiriyia, but another perk of coming here was that we'd heard the train ride through the hill country between Kandy and the quaint backpacker town of Ella was supposed to be one of the most beautiful in the world. Although we were disappointed to find out that tickets from Kandy were all sold out thanks to local racketeers, we managed to secure another driver to take us halfway to Nuwara Eliya where we could procure a ticket to Ella. This would allow us to cut the seven-hour train ride in half while still enjoying the best views. And, with our own wheels, we were also free to stop at a few tea plantations along the way. At Blue Fields and Mackwoods Labookellie tea plantations, we learned why Sri Lanka's "Ceylon" tea is considered some of the best in the world and even had time to sample a few delicious cups.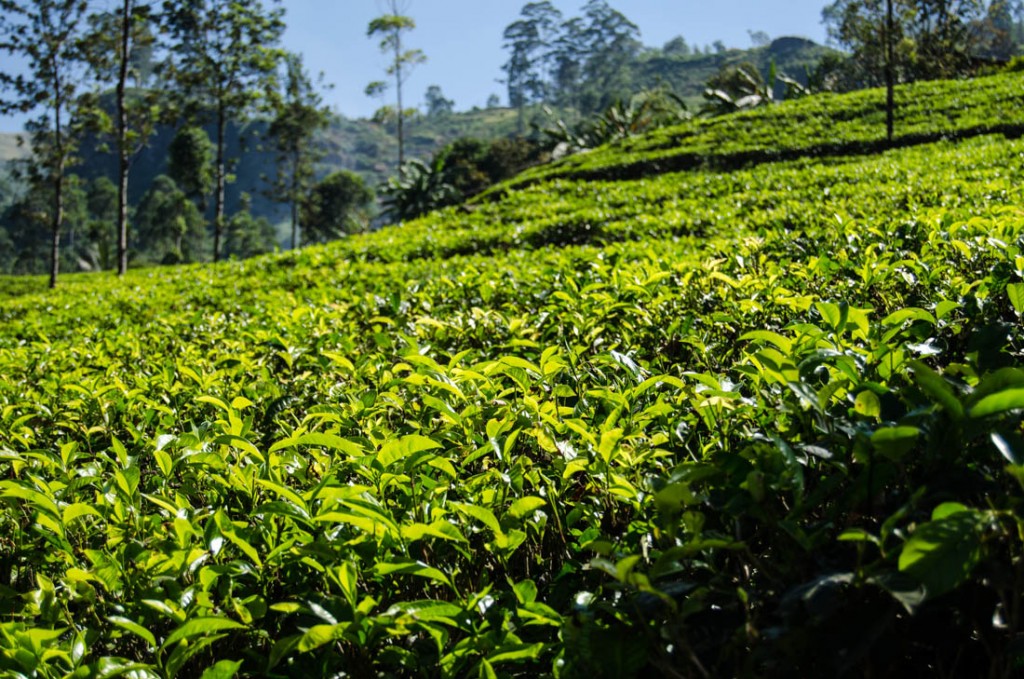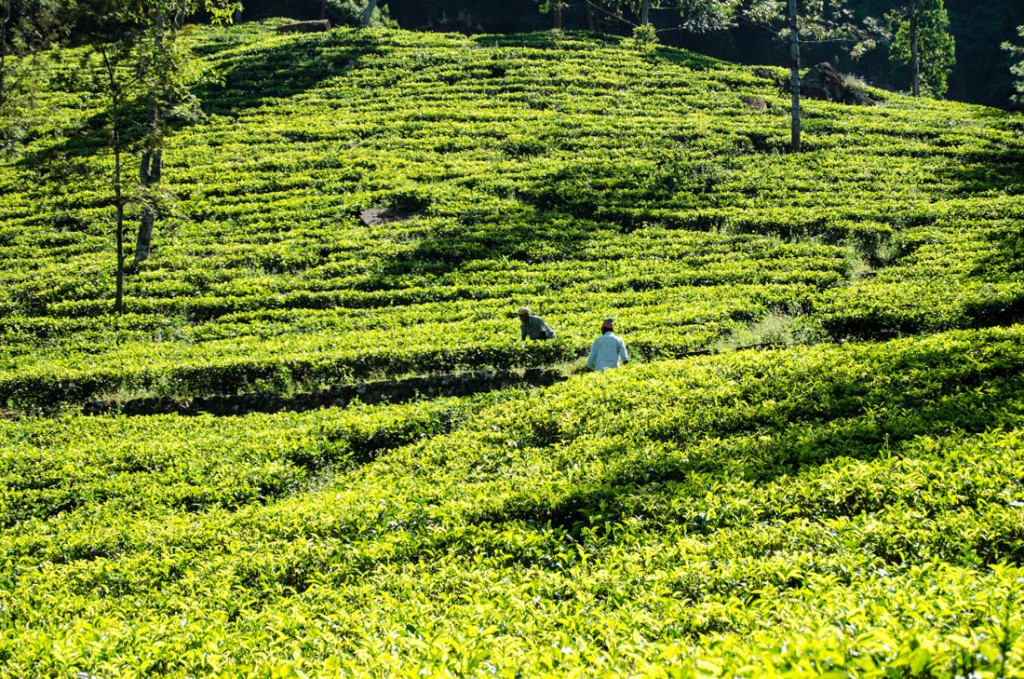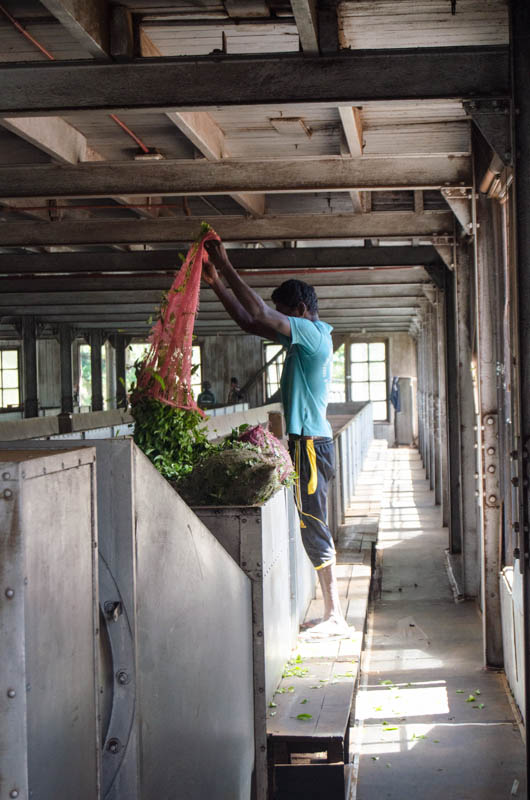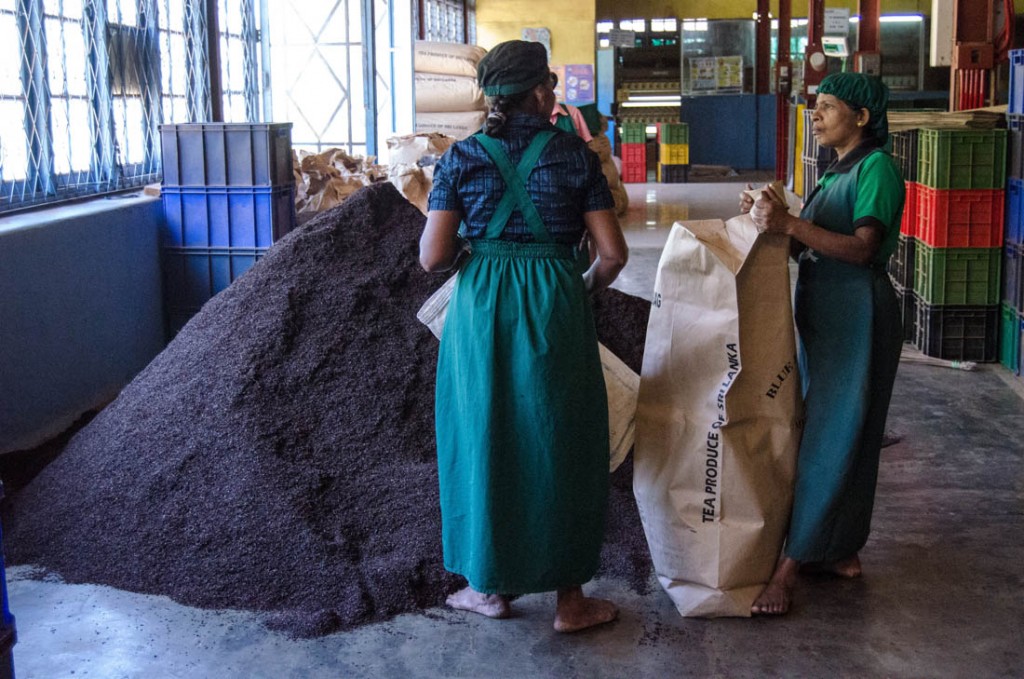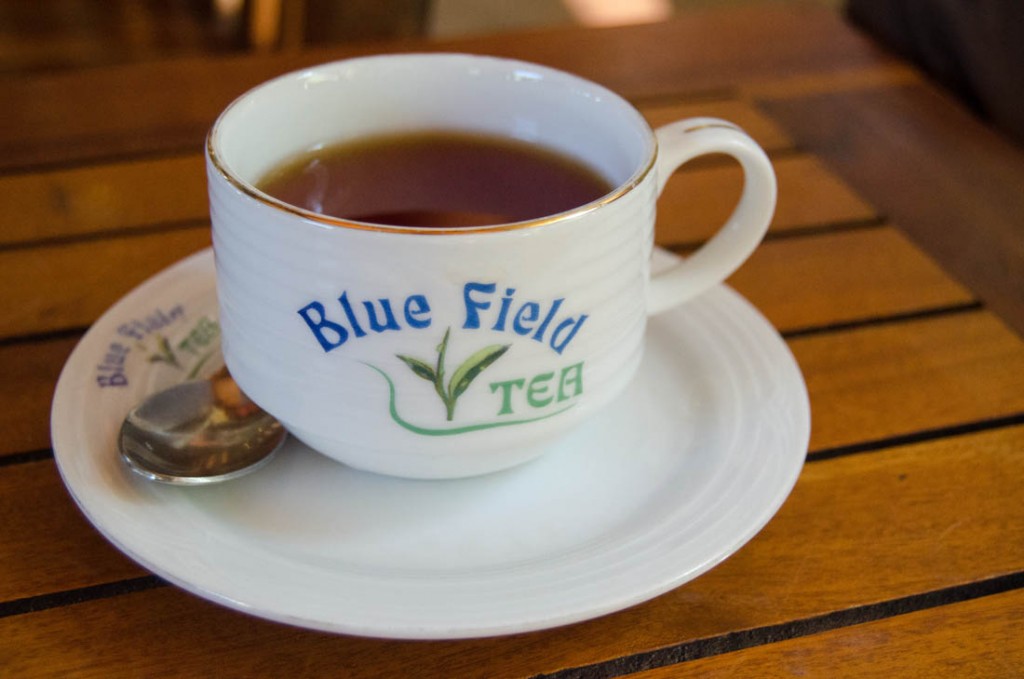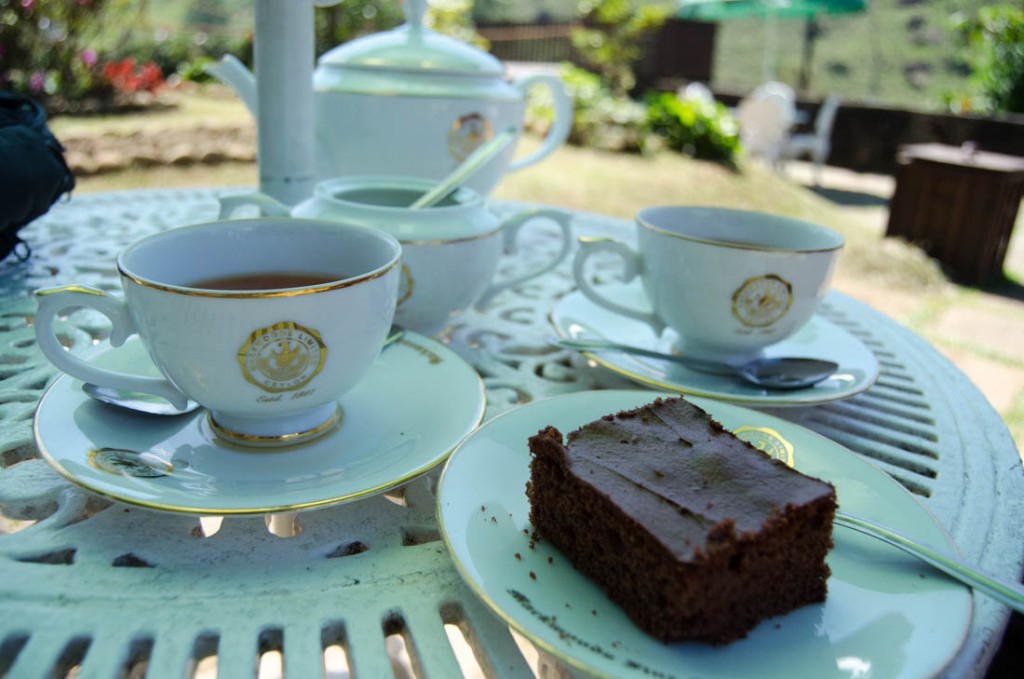 Thoroughly caffeinated, it was time for our train ride. The train to Ella is as scenic as it is slow, and the highlight of the trip is stationing yourself in an open door and watching the whirl of green zip past you. I loved waving to the tea plantation workers and schoolchildren as we passed, who always waved back (even though they've probably witnessed hundreds of trains flying past before).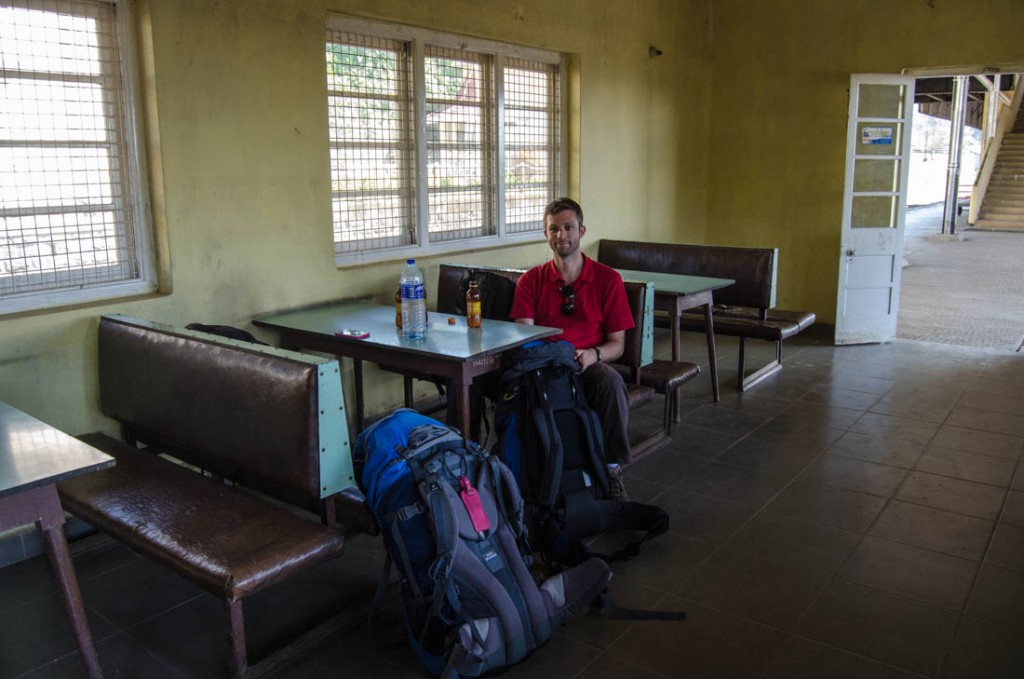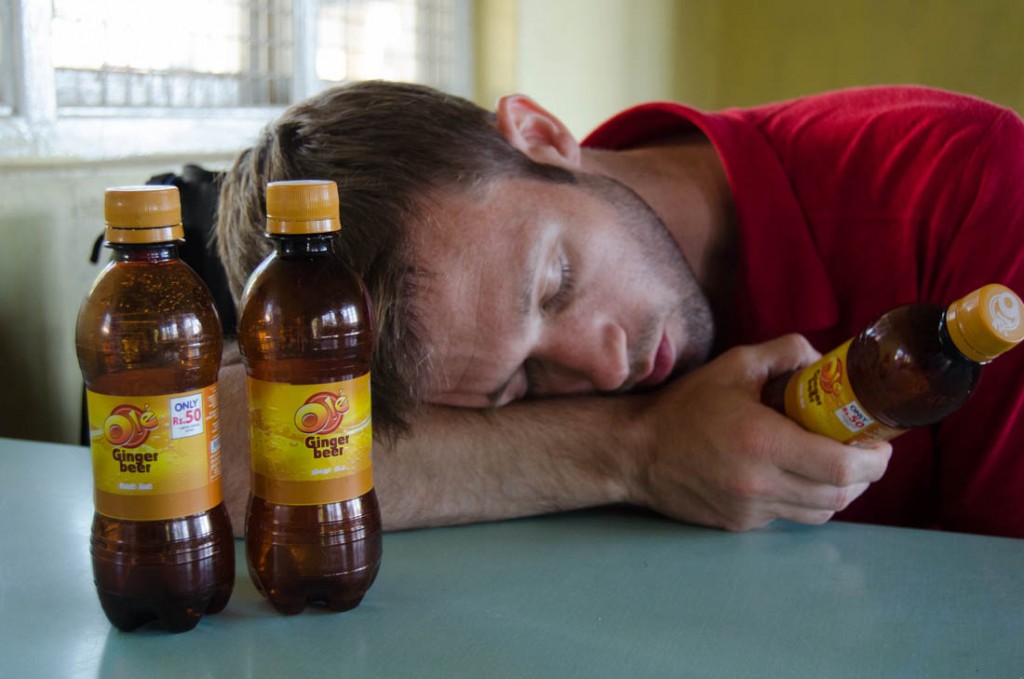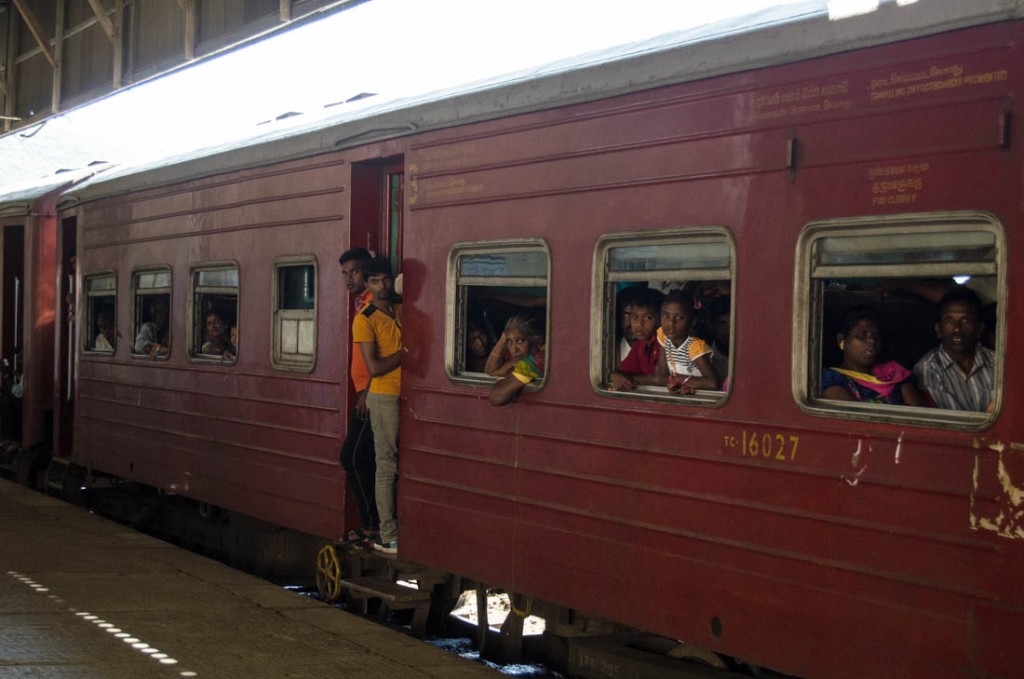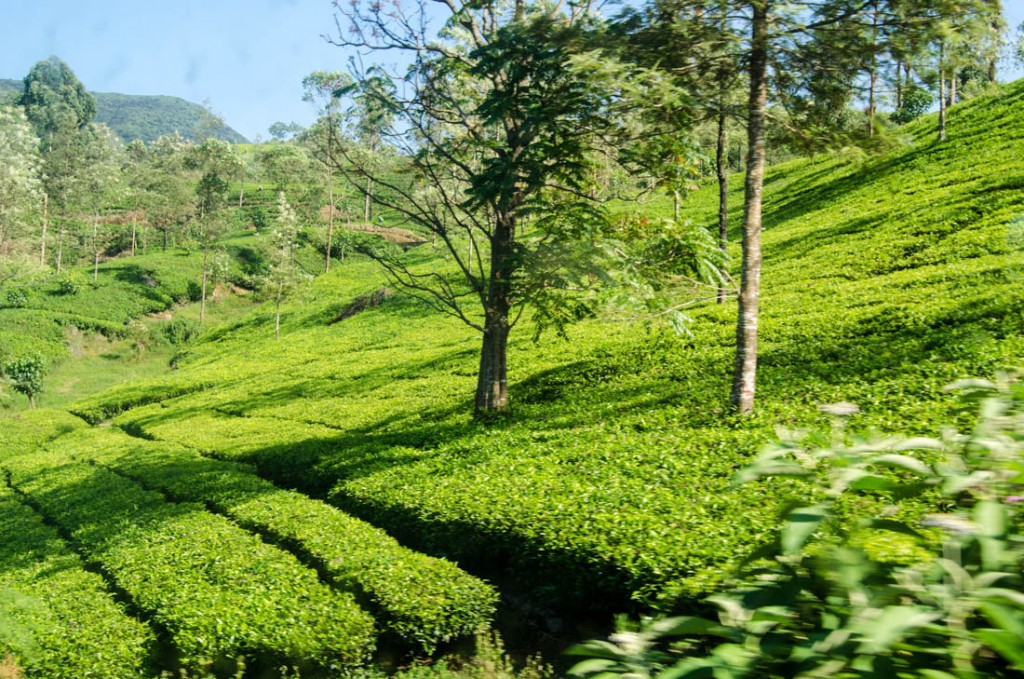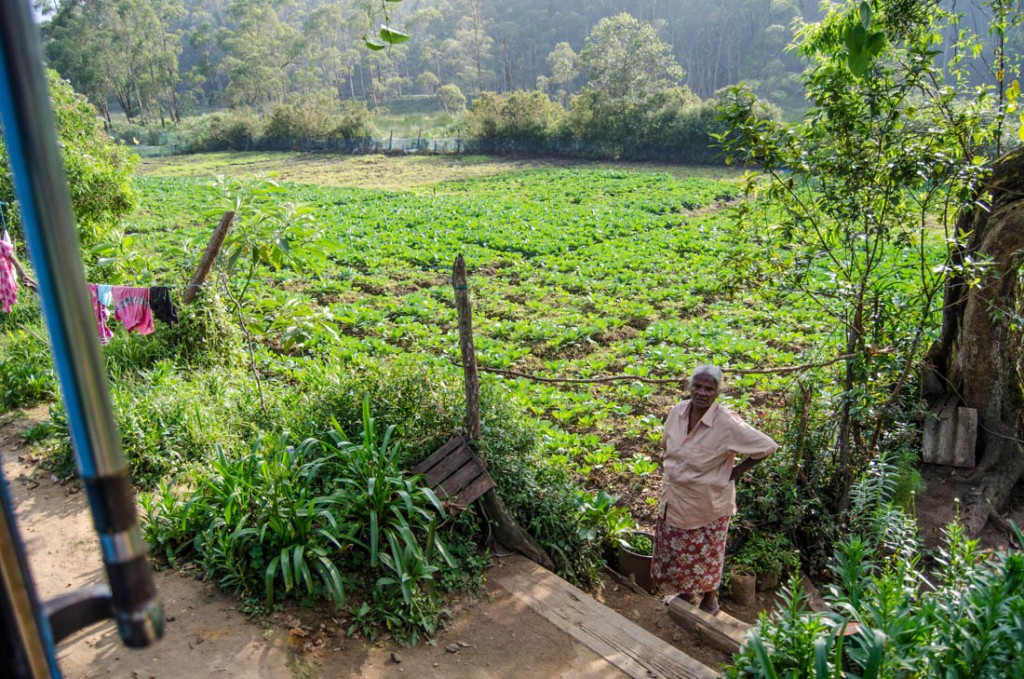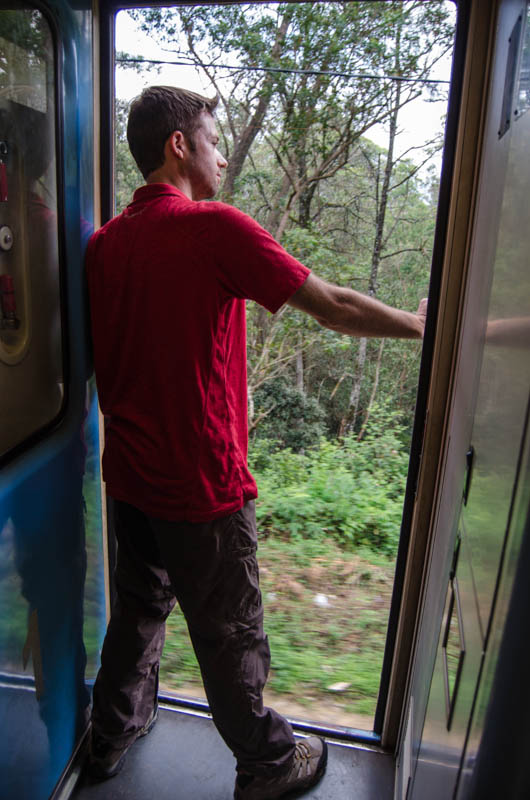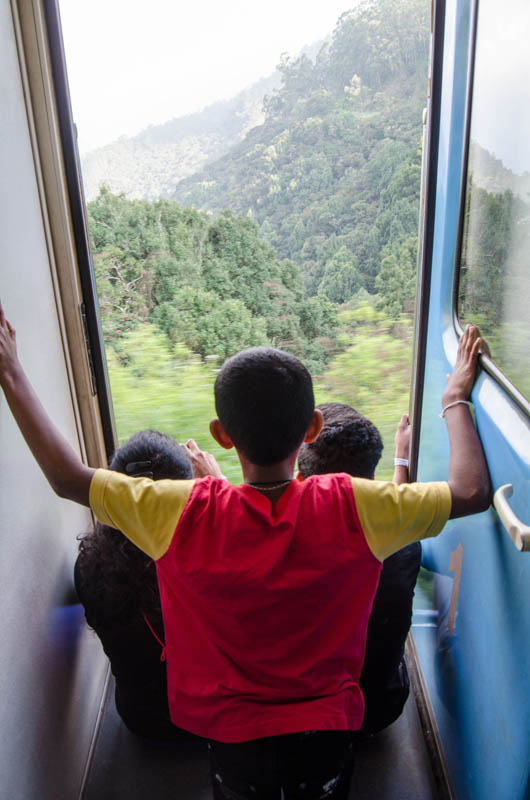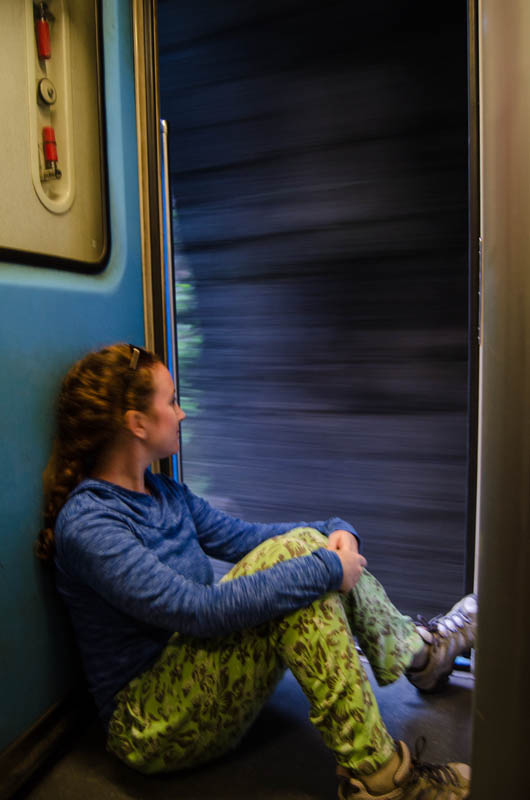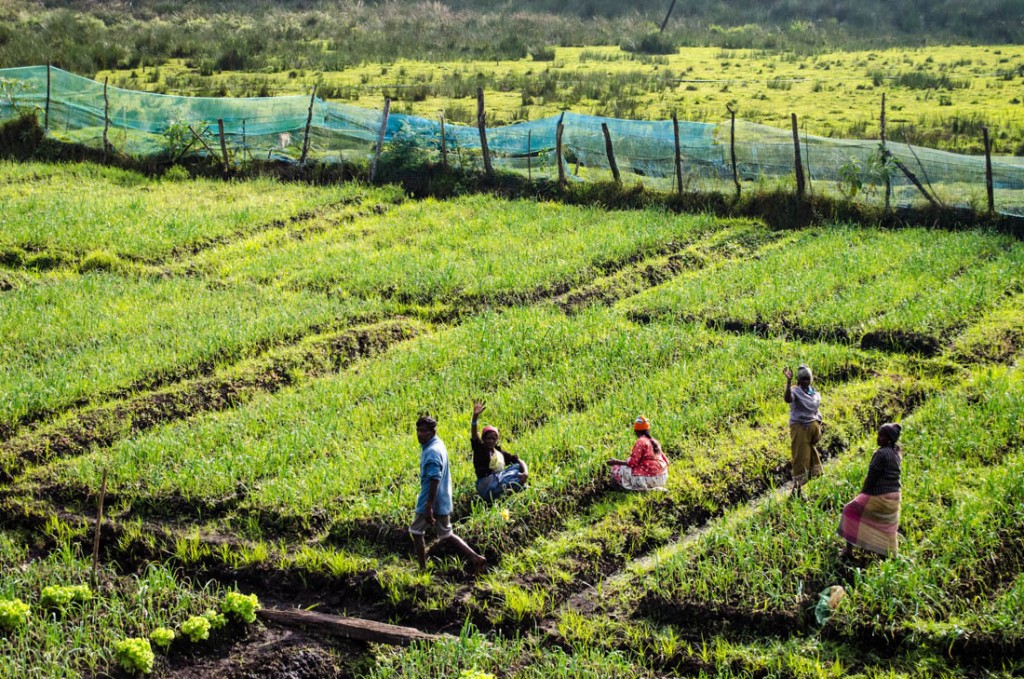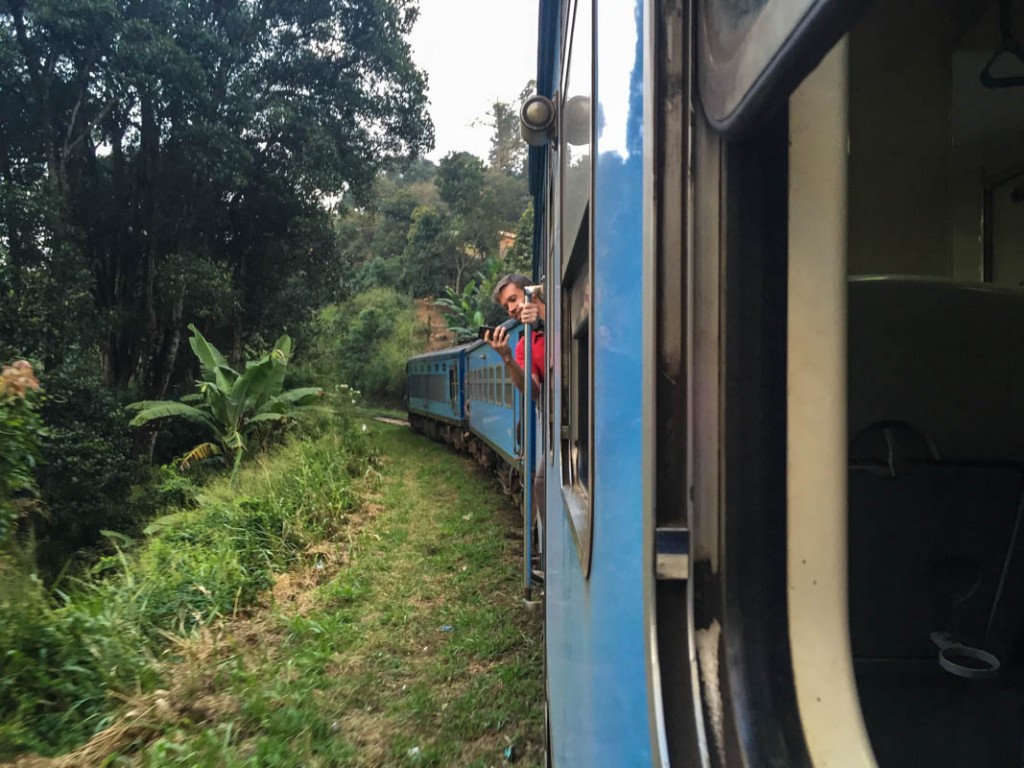 We arrived in Ella and were picked up at the train station by the owner of what would turn out to be our favorite guesthouse in Sri Lanka. Ruwan and his wife (who was also studying physical therapy to work with student athletes in poor villages nearby) stayed in a tiny room in order to rent out three larger rooms to guests. Despite their small living quarters, they were still able to turn out generous breakfasts and the most elaborate rice and curry dinners from the little kitchen. We couldn't have been more impressed by this hardworking family.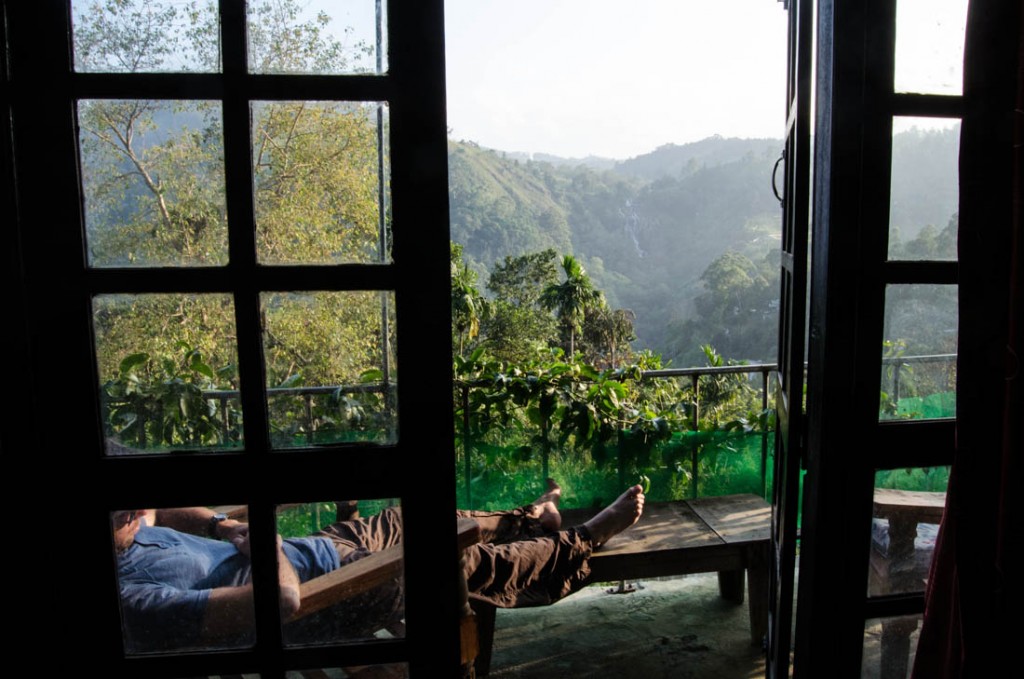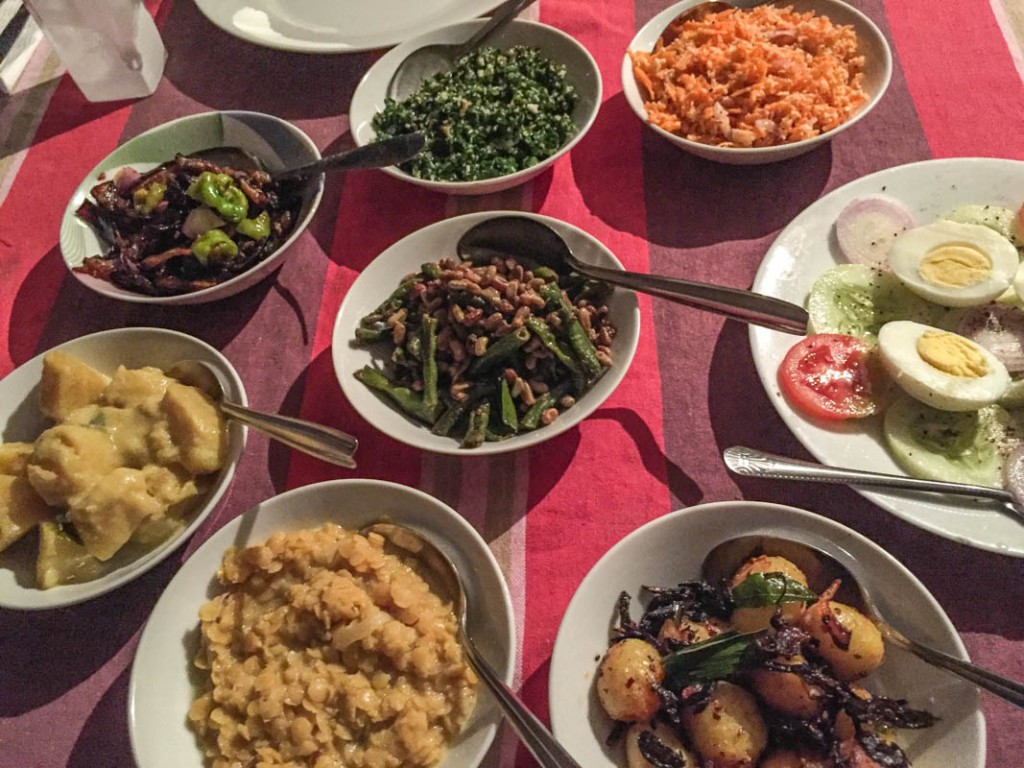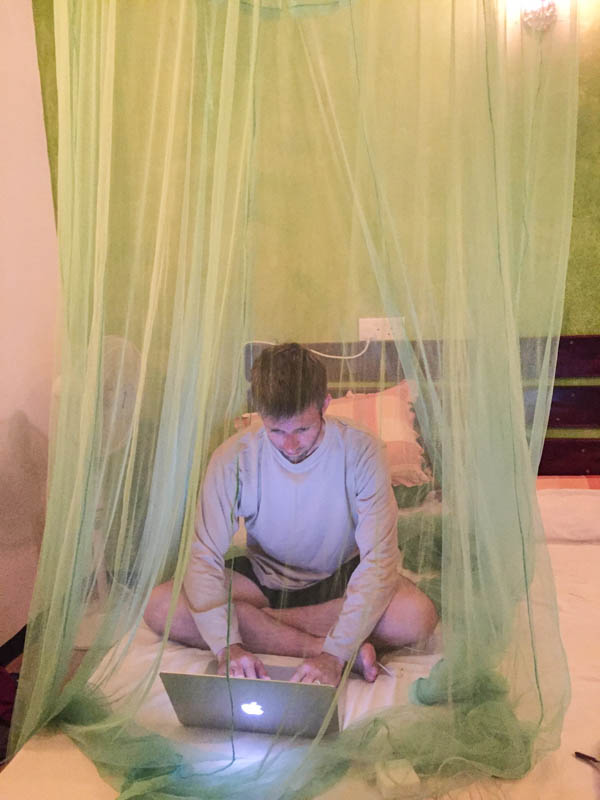 After the chaos of Colombo and battling the crowds in Kandy and Sigiriya, Ella was a peaceful, green sanctuary for us. Up in the hills, Ella has a cool climate and is best known for its laidback backpacker culture and wealth of trekking options. Emboldened after conquering Sigiriya, we opted for the most ambitious of the treks and spent about four hours climbing to and from Ella Rock. A good amount of the hike requires you to walk along the railroad tracks, but thankfully the trains in Sri Lanka are so slow you have plenty of time to get out of the way as they approach.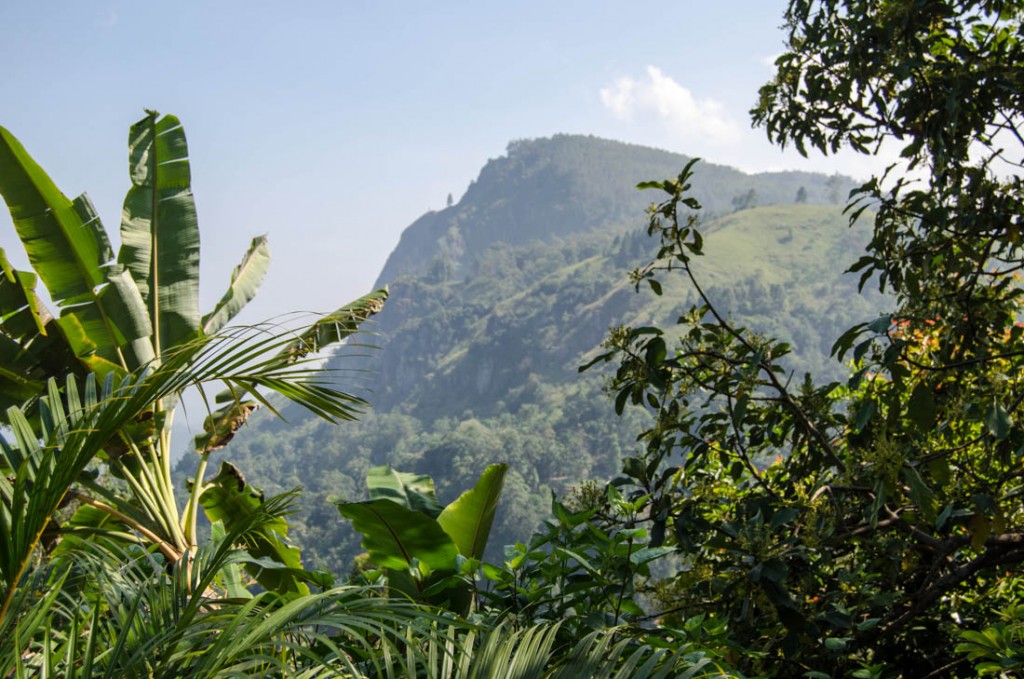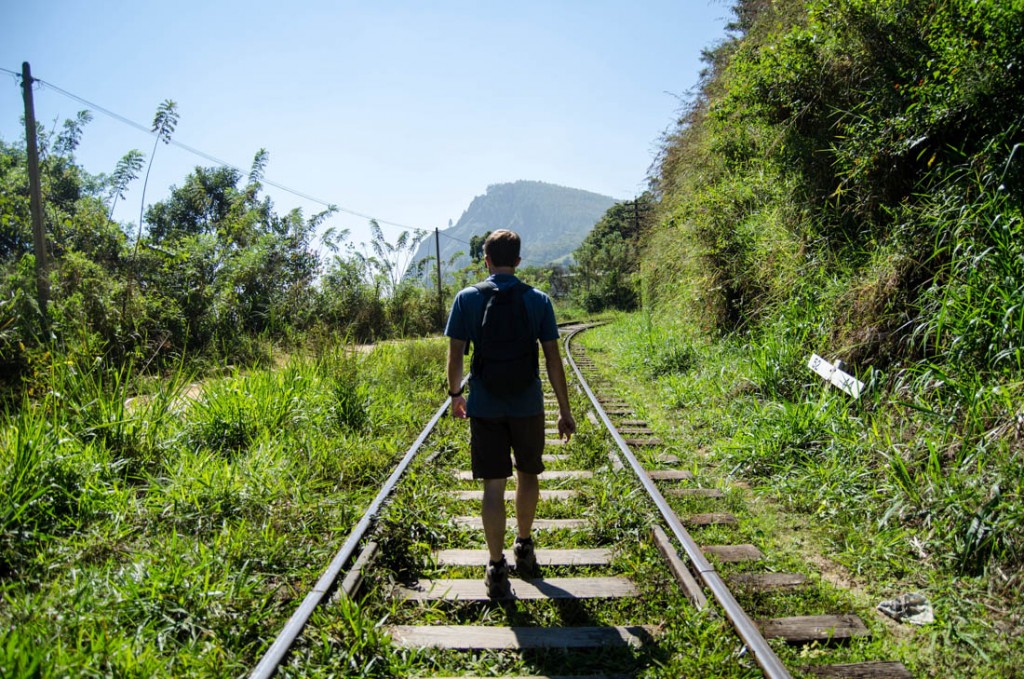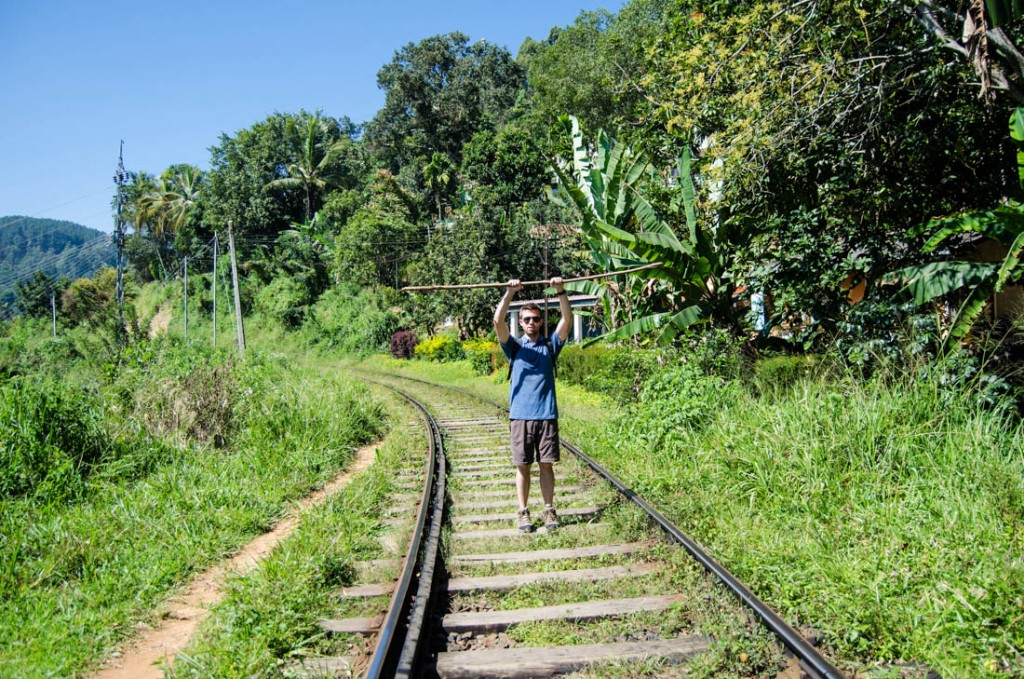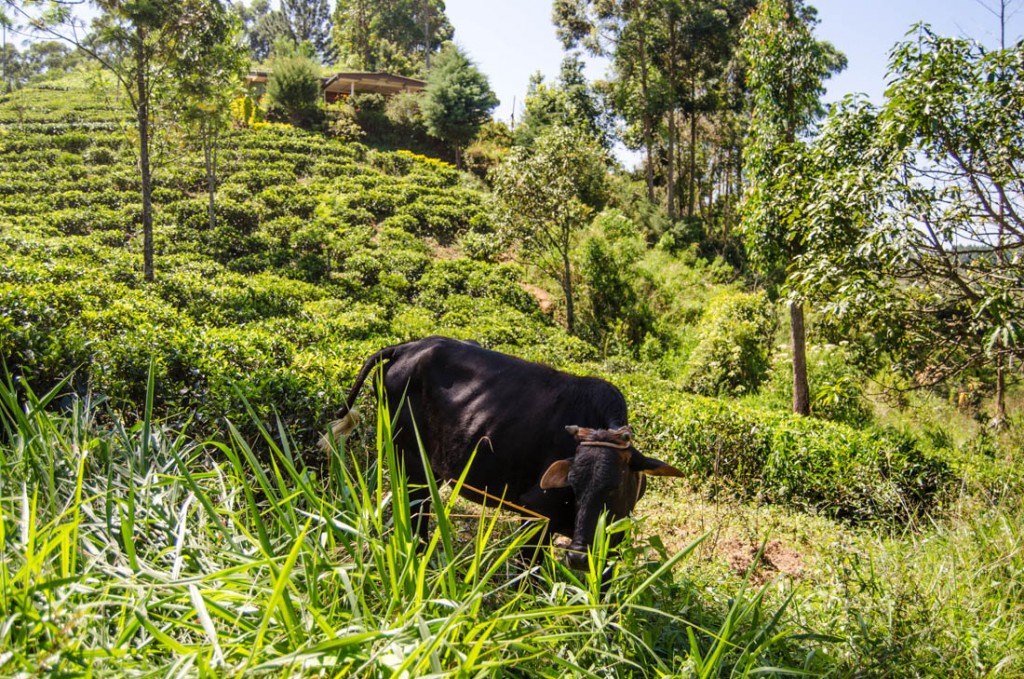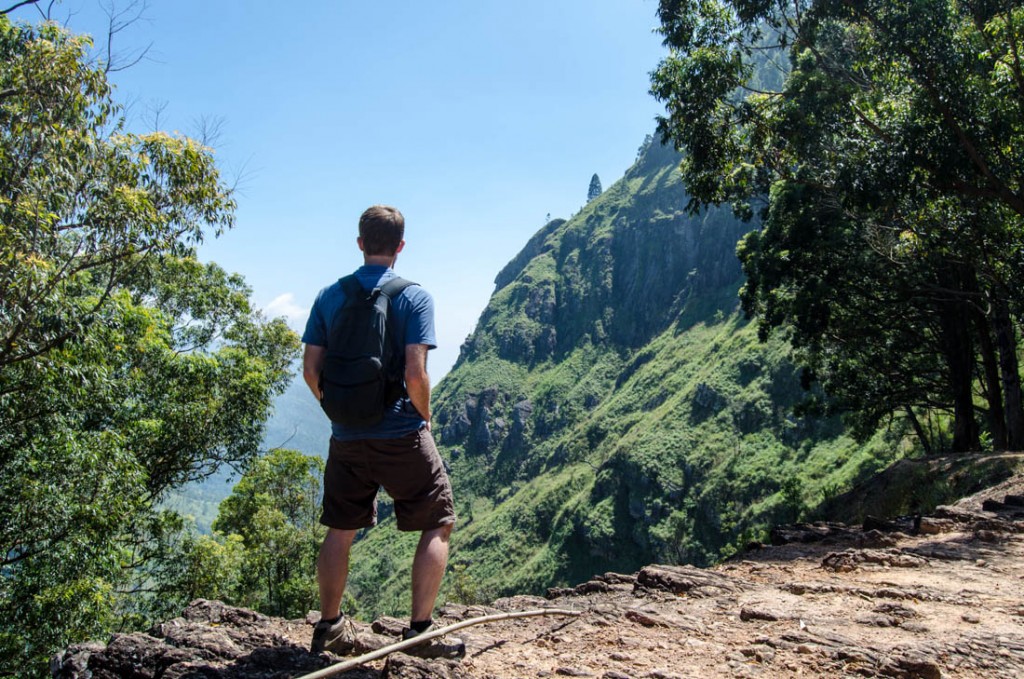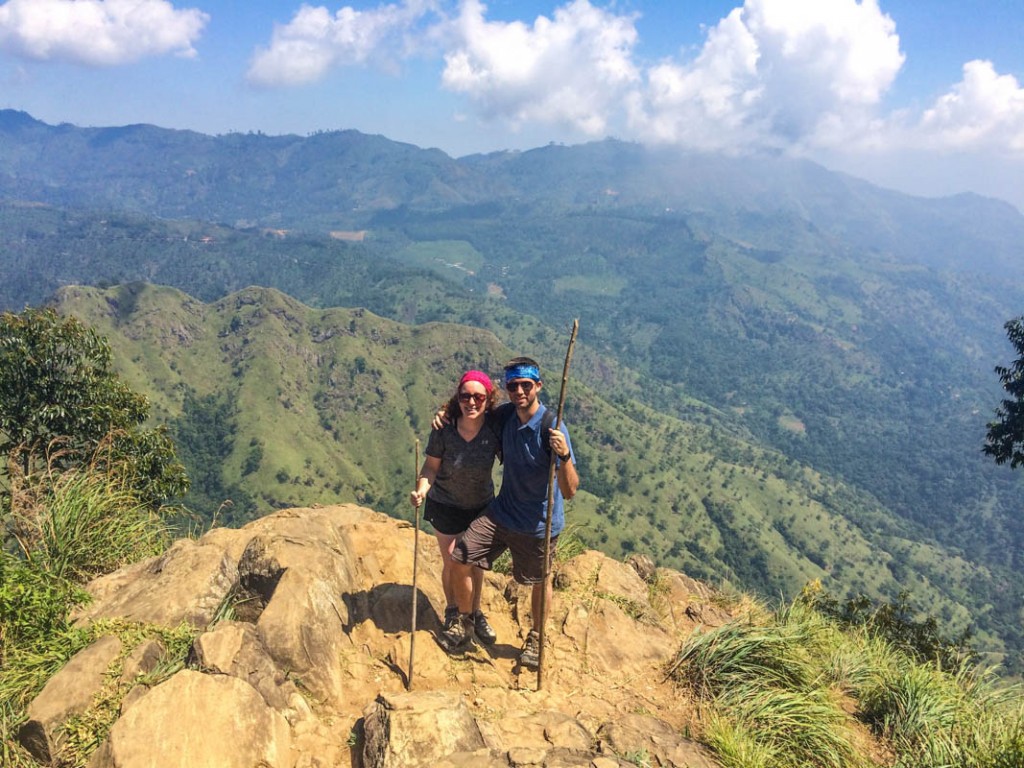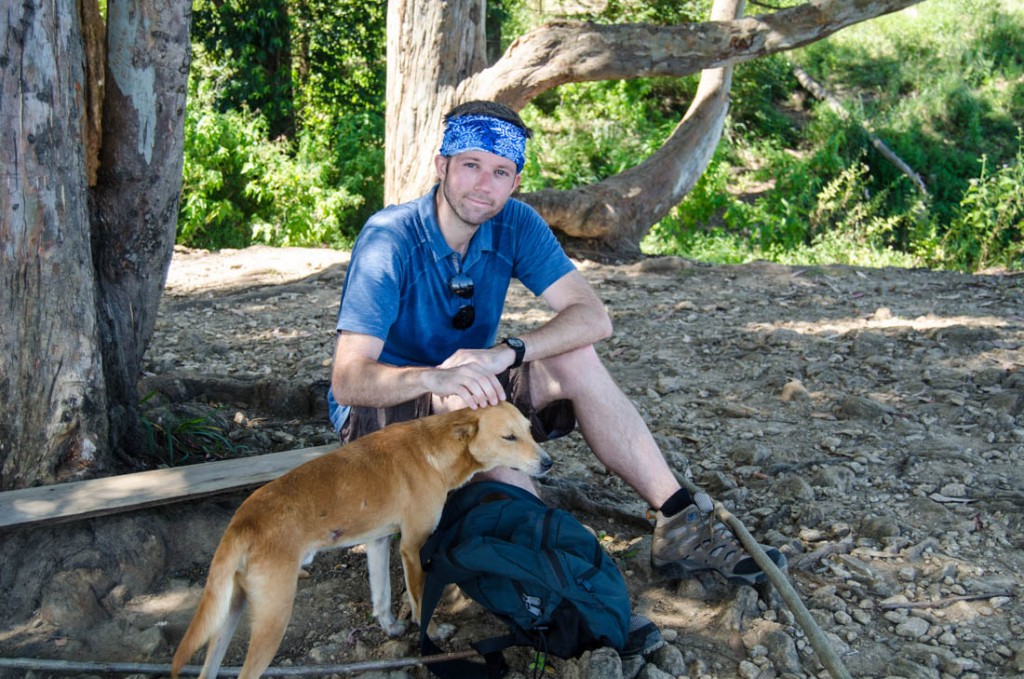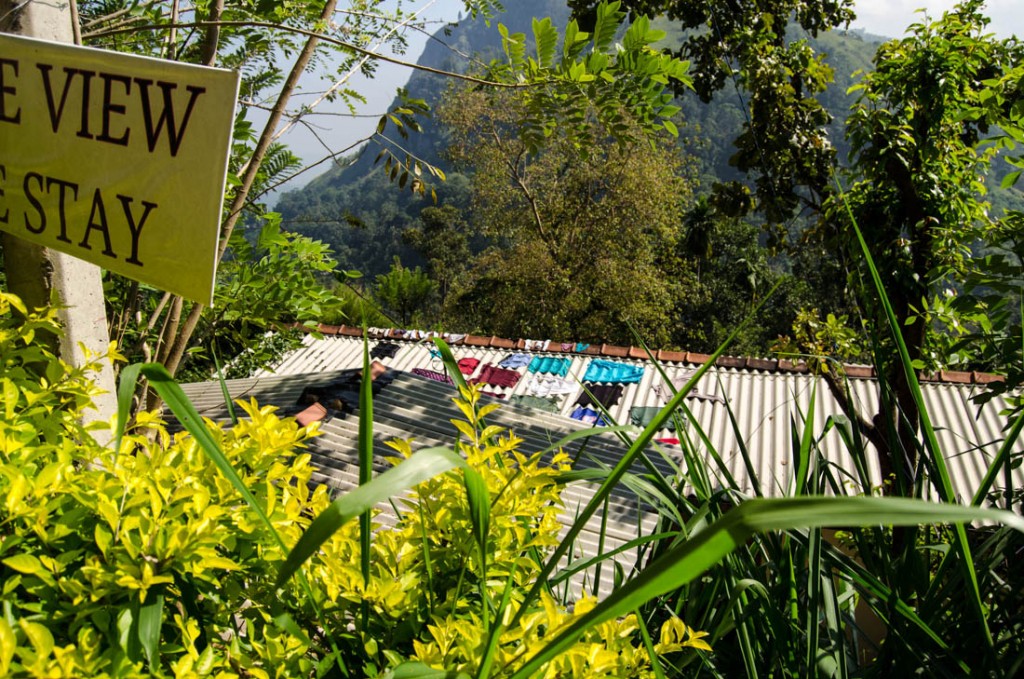 We loved Ella and wished we had one more day to spend here, enjoying the waterfall view from our balcony and taking on the town's second-highest summit, Little Adam's Peak. But we were off to Tangalle and Galle to complete our circuit of the southwest side of the island. This little stretch between Ella and Tangalle would be our favorite in all of Sri Lanka, helping to balance out the chaos of Colombo, the tour groups at Sigiriya, and the creepy crawlers of Kandy. Although our experience in Sri Lanka fell short of our inflated expectations, we will soon see whether it succeeded in its second purpose… easing us into our next visit to India.