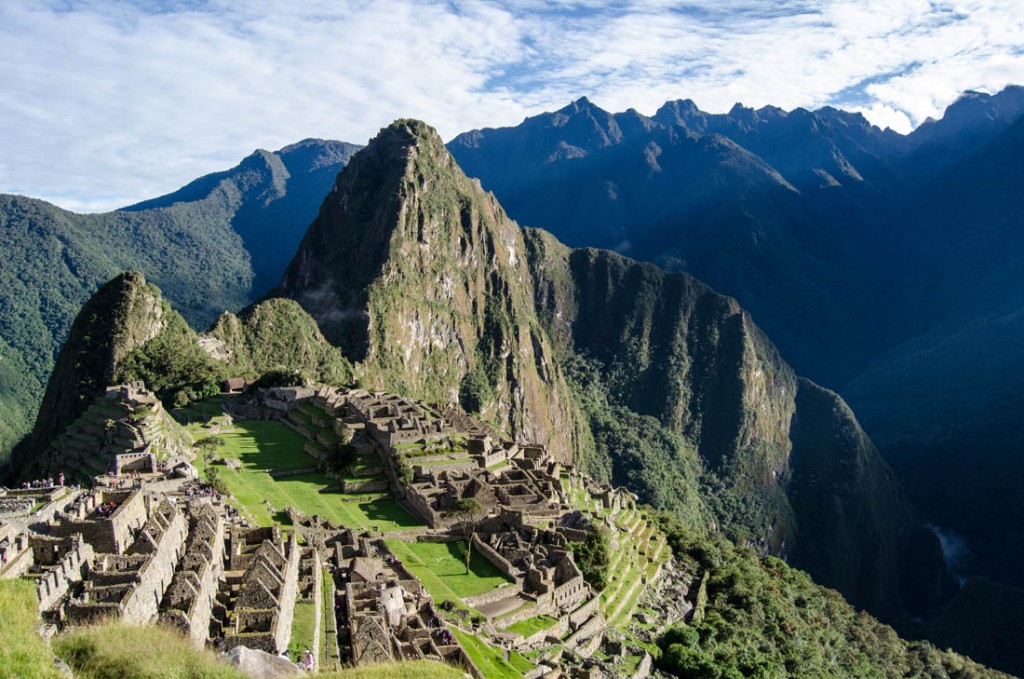 Visiting Machu Picchu was one of the top things we were looking forward to on our RTW trip. We had heard of the remarkably preserved ancient Incan city set high up in the mountains and couldn't wait to see it with our own eyes. And, as a bonus, it allowed us to check off one more of Seven New Wonders of the World (bringing us now to 5 of the 7).
But perhaps the best part of our visit to Peru was that we were joined by Chris's best friend and his wife who flew down from Tennessee for the week to explore the country with us. Justin and Denise are both seasoned travelers and had no problem with the fact that our week had to start off with an overnight in the Lima airport as we awaited our early morning flight to the mountain town of Cusco. We even found a cozy spot in a deserted gate for a quick nap.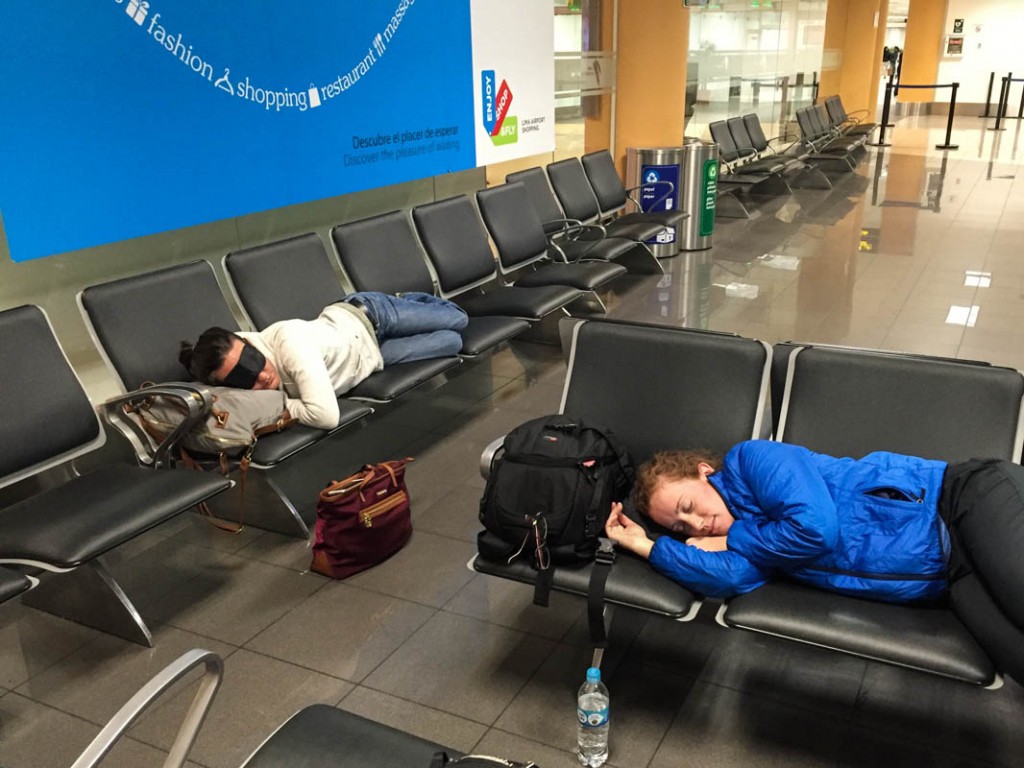 After arriving in Cusco, which sits at a head-lightening elevation of 11,200 feet, we were picked up by our driver who took us up through the mountains and down to the town of Ollantaytambo where we'd board a train to take us the rest of the otherwise-inaccessible 24 miles to Aguas Calientes, the closest village to Machu Picchu. Mercificully, Aguas Calientes is situated at only 6,690 feet. Aguas Calientes (which translates as "Hot Water" due to the hot springs in the area) is a quirky little town that has risen up to support visitors to the historic site. Accommodations are limited and everything is overpriced, but staying overnight in Aguas Calientes allows you to be the first to enter Machu Picchu in the morning. And that alone was worth it.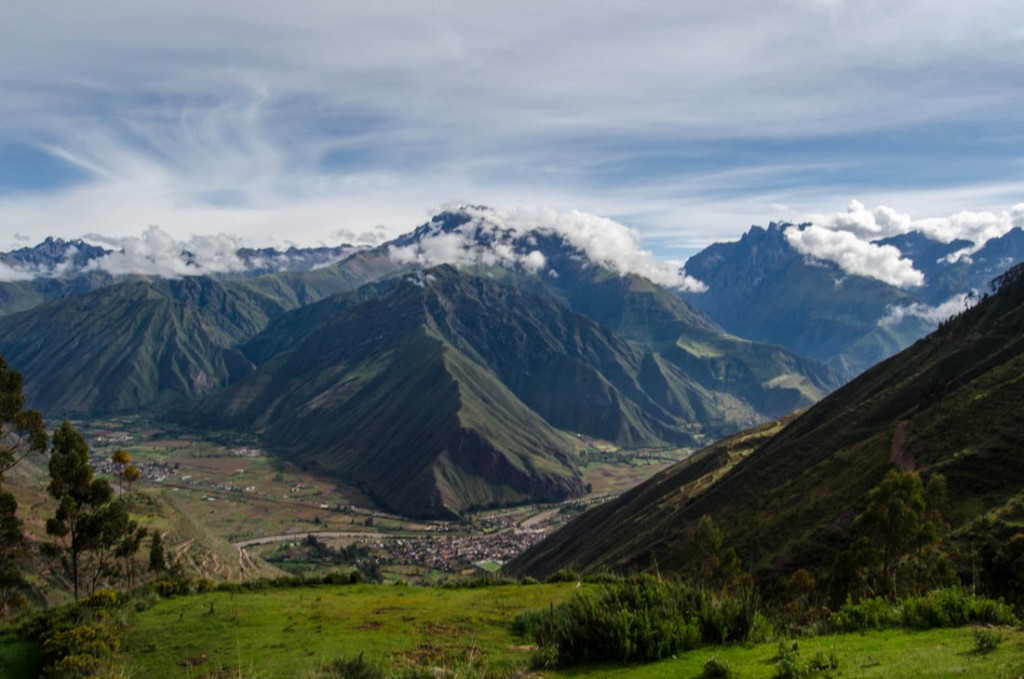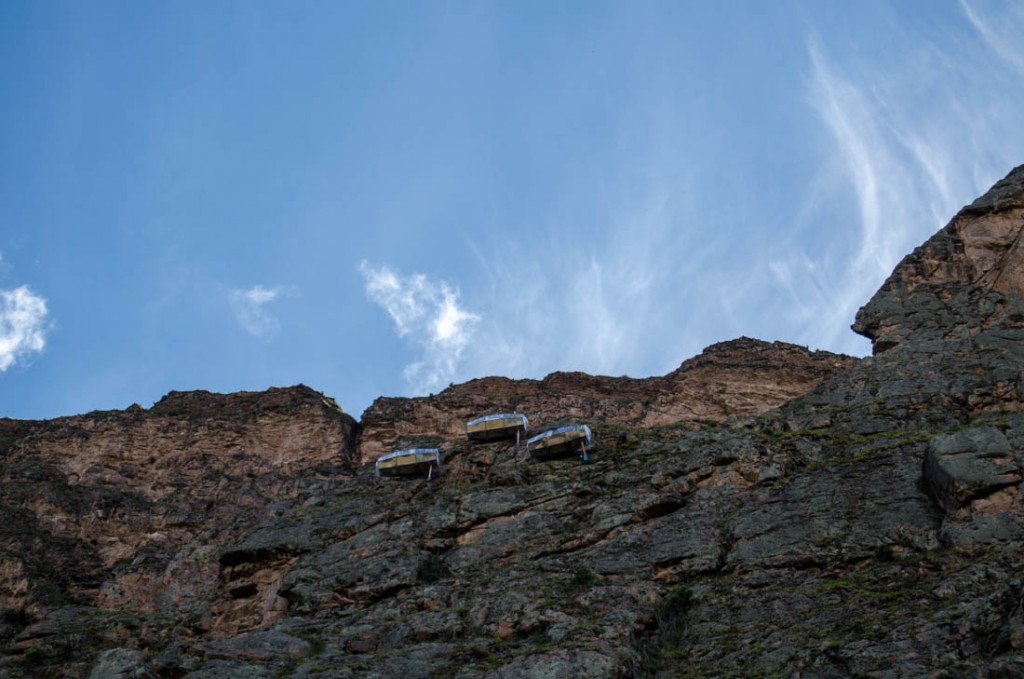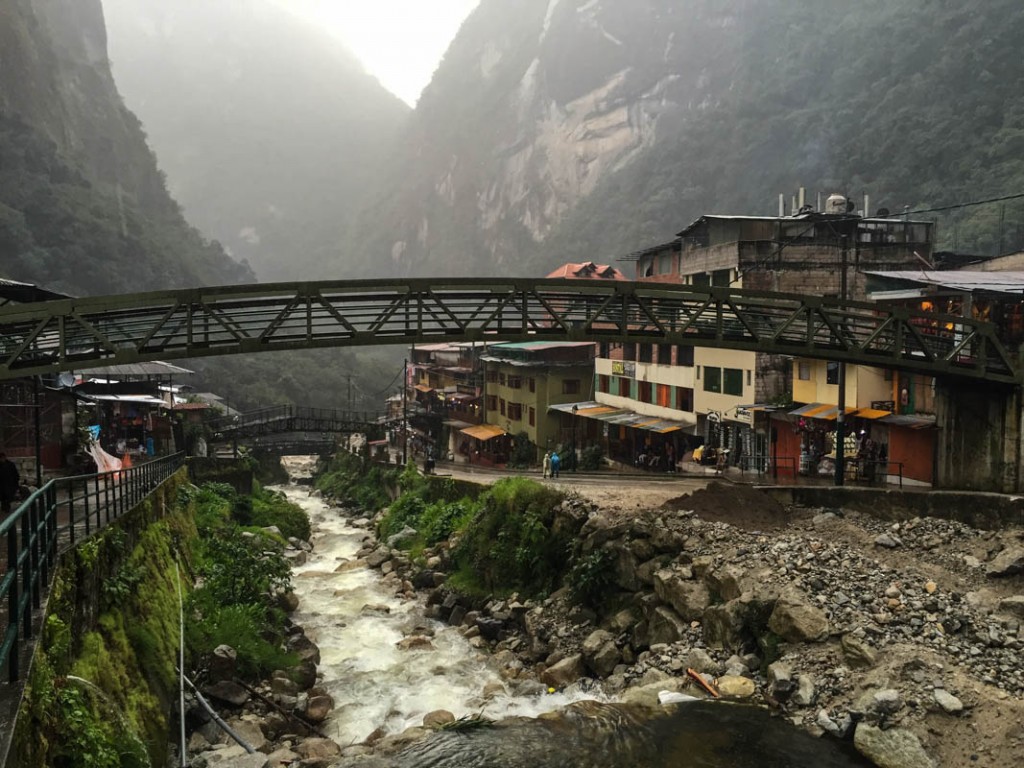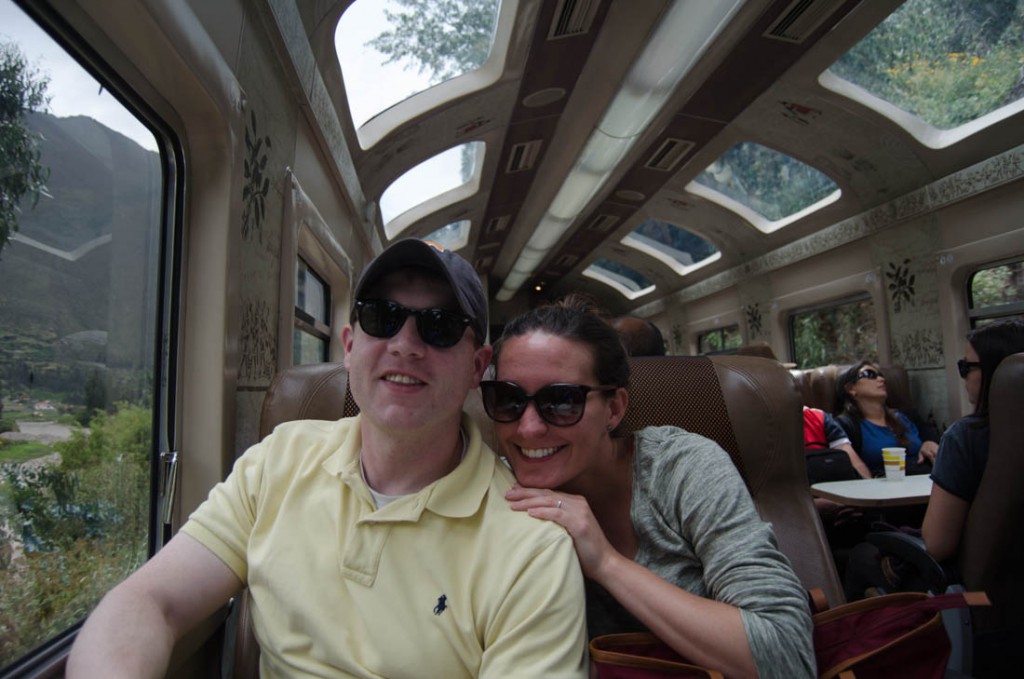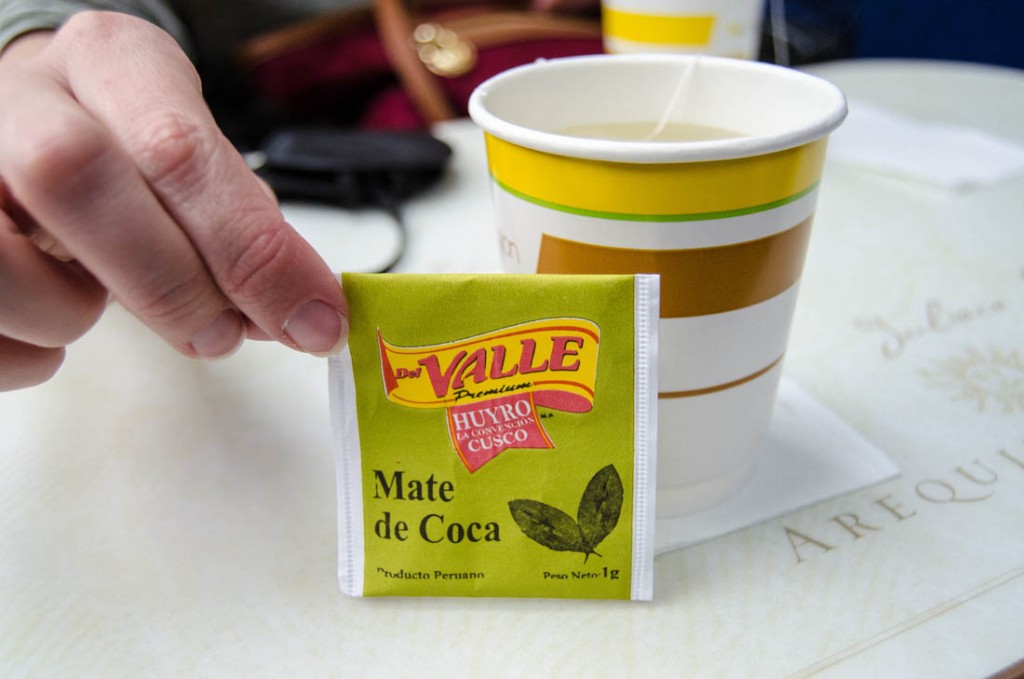 Much is unknown about Machu Picchu and its original purpose. The best theory is that it was built for an Inca emperor around 1450. It was abandoned just 100 years later at the time of the Spanish Conquest, although the Spanish amazingly never learned of its existence—and thus never had a chance to destroy it as they did other sites—despite its close proximity to the major city of Cusco. Jungles grew over the site throughout the centuries (much like the other "Lost Cities" of Borobudur and Petra that we also got a chance to visit) until it was "discovered" (emphasis on the quotations marks) by an American historian named Hiram Bingham in 1911.
Machu Picchu's centuries of abandonment, just like its appeal as a modern-day tourist destination, is due to its spectacular position high in the nearly-impassable surrounding mountains. We've now seen many of the world's most spectacular sights, but Chris and I agree that Machu Picchu's setting earns our award for the most beautiful world heritage site we've seen with our own eyes. In addition to the stunning mountains, plunging valleys, and roaring rivers that surround the site, we were also floored by the massive scale and remarkable state of the well-preserved city.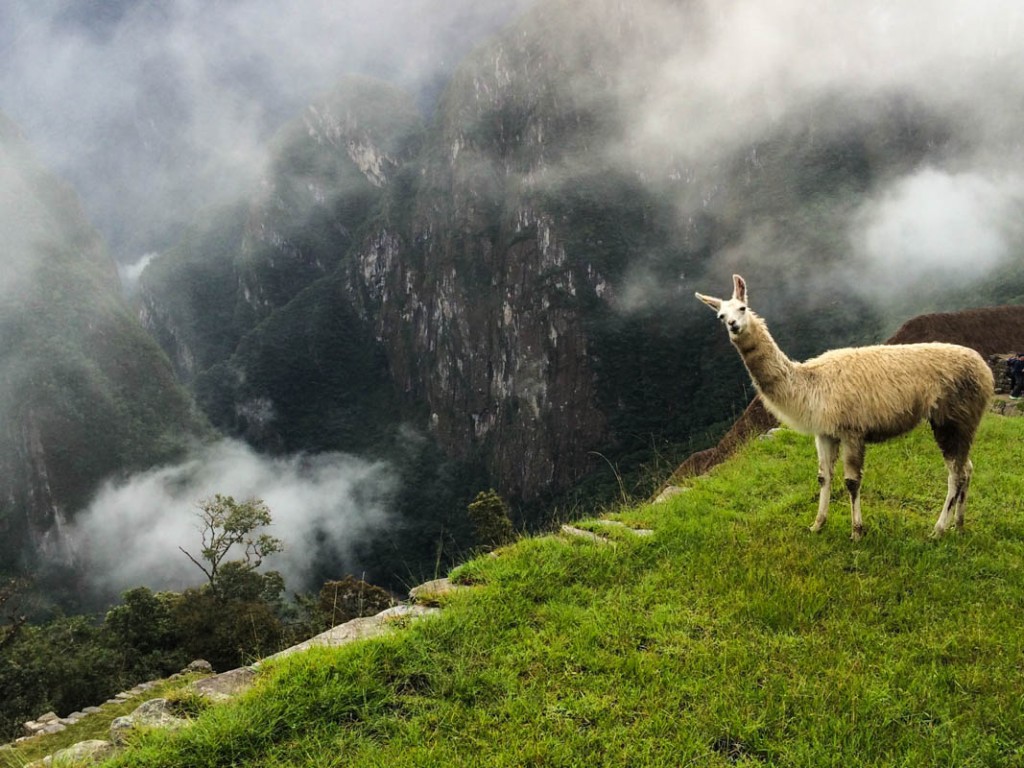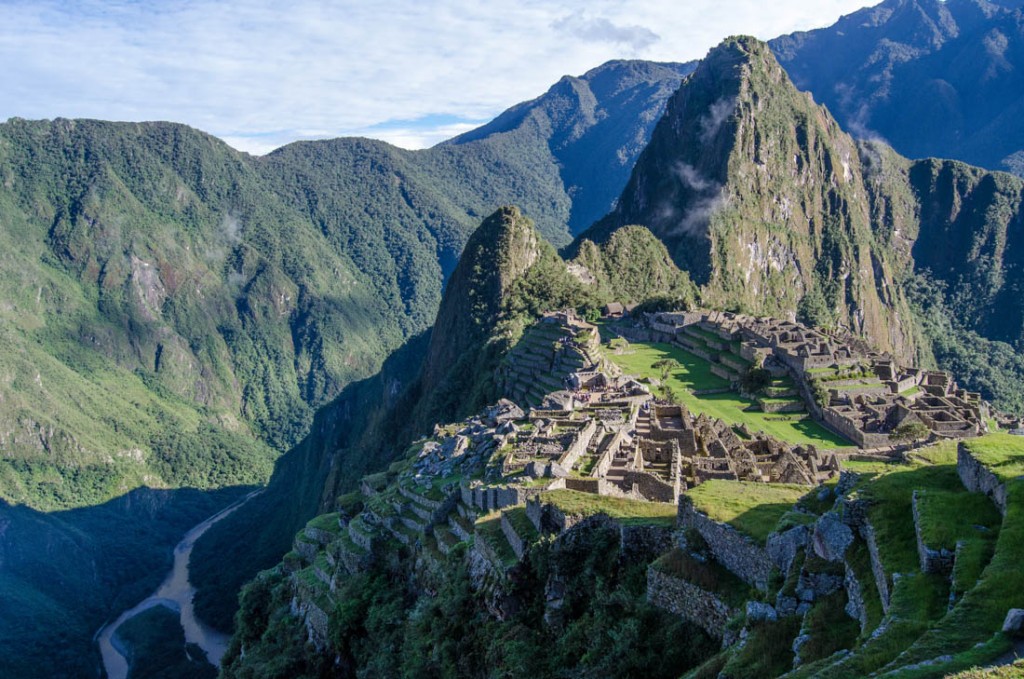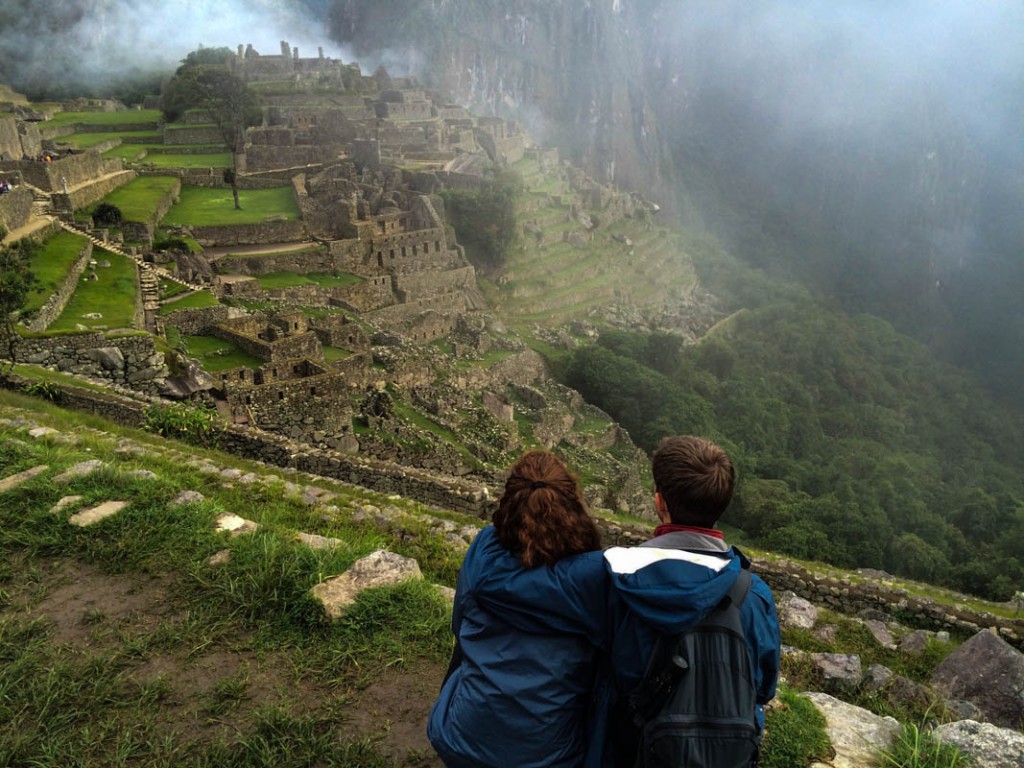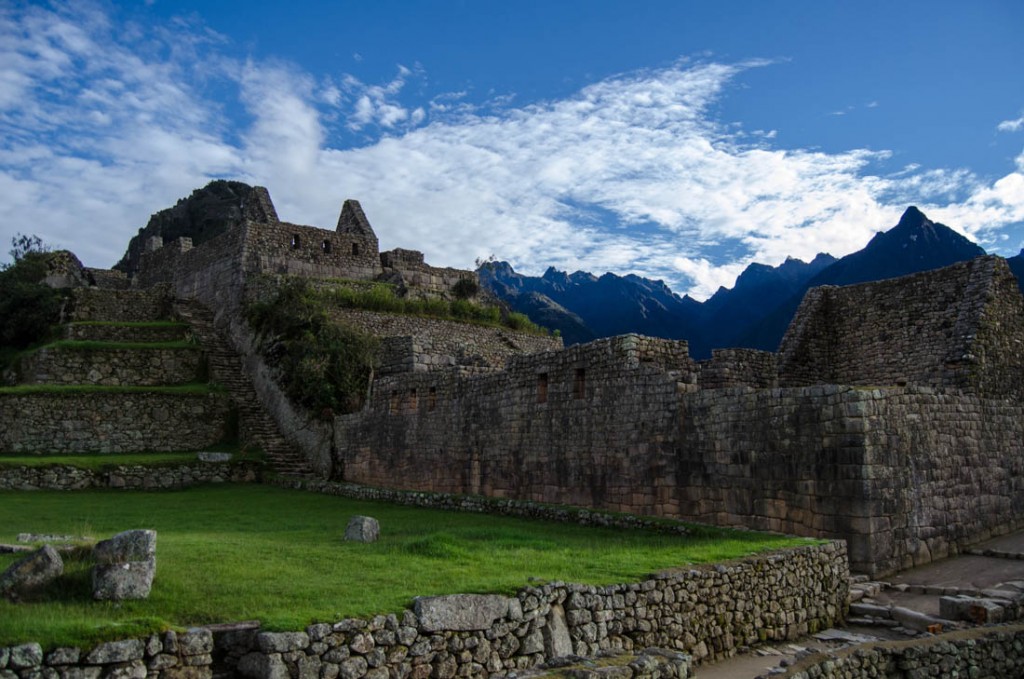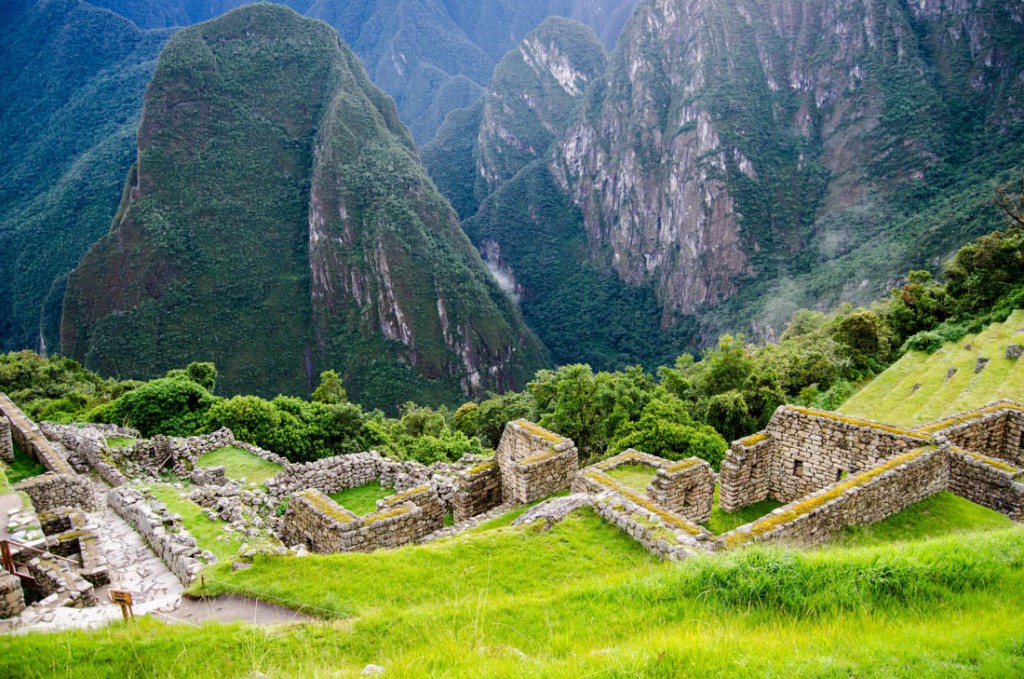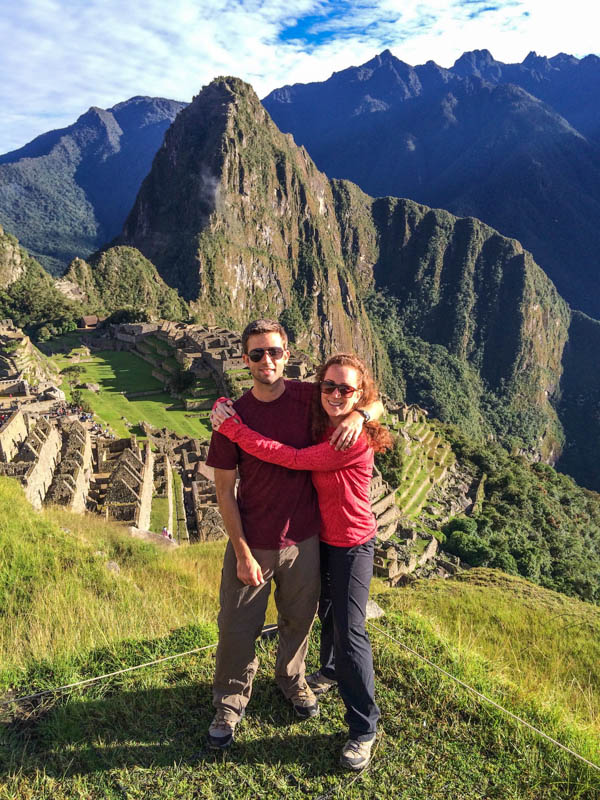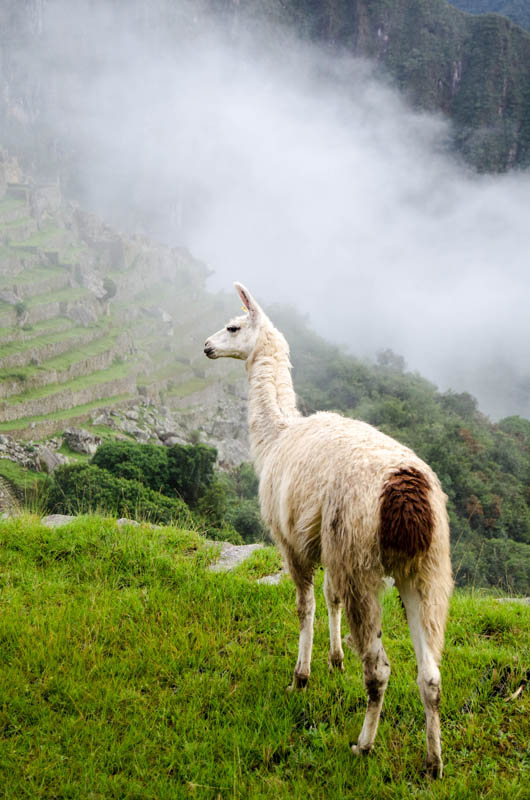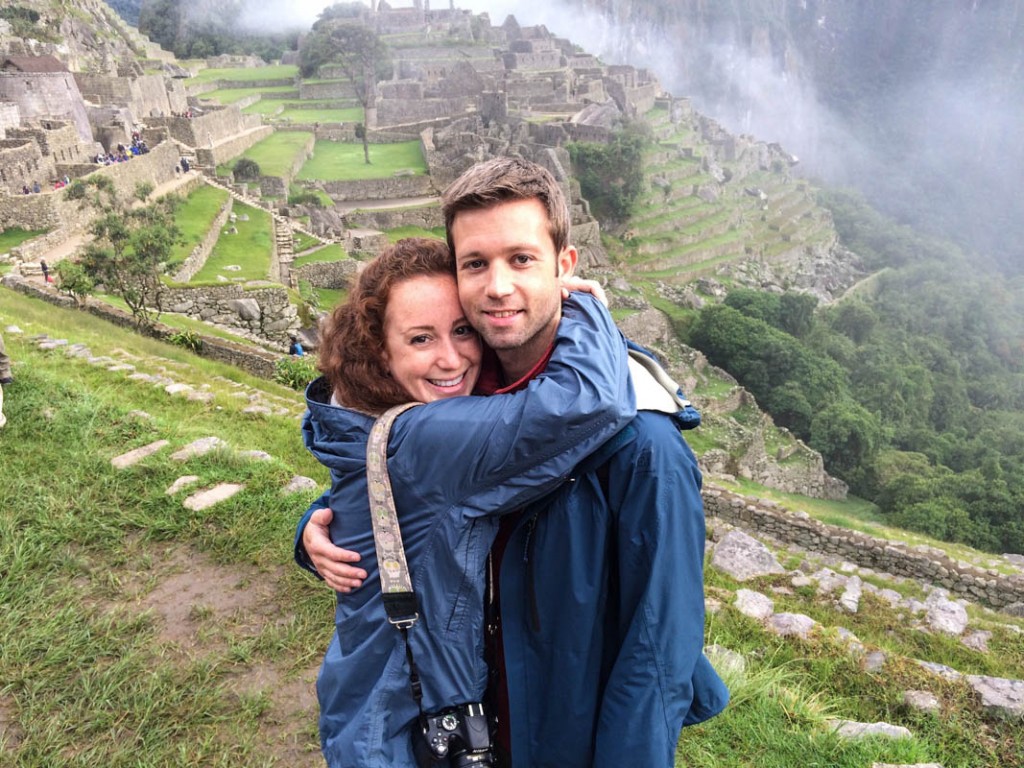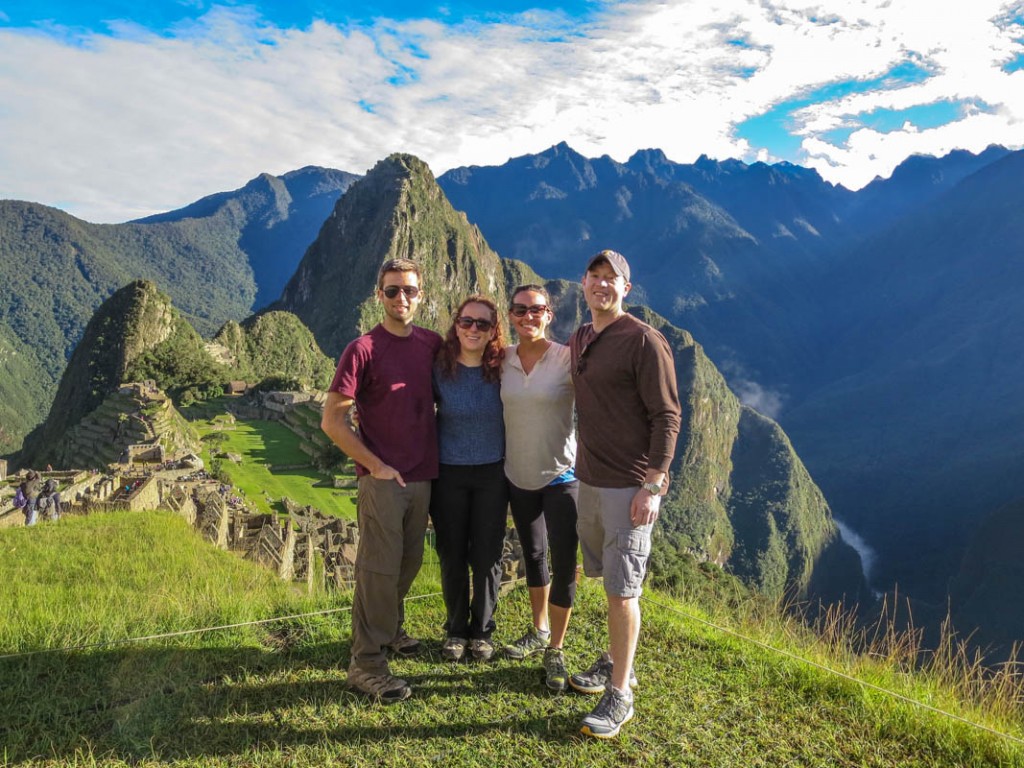 We entered before 7am and enjoyed clamoring around the hills for awhile before the crush of day trippers descended. When booking our tickets, we had also decided to do an optional hike up one of the surrounding mountains in order to get a bird's eye view of the site. And so began our two-hour, straight-uphill hike up Machu Picchu mountain. This slog saw us scale an additional 2,000 feet of elevation, and we found Machu Picchu to get smaller and smaller at each subsequent viewpoint. We watched as many of our fellow hikers decided to turn back (in fact, only 350 people on that day even tried it) and forced ourselves to continue on. At a break halfway up, we met a couple from Oklahoma that was in the midst of an "I told you so" argument about their split decision on whether or not to try the hike. They decided to turn back, and we nicknamed the spot "Oklahoma's Last Stand."
Encouraged by the promises from folks descending, we eventually reached the top just before the noon deadline of when we had to turn around and start descending. Readers, I wish I could say the hike up was worth it. The truth was that the hike up was rough and the view from the top wasn't much better than that from halfway or even lower up. Machu Picchu was only a tiny speck below us, and even that was obscured by the persistent fog. Even so, we were glad to not have been quitters, even though the descent on shaking legs was almost as bad as the walk up and we were nursing our sore muscles for two days after.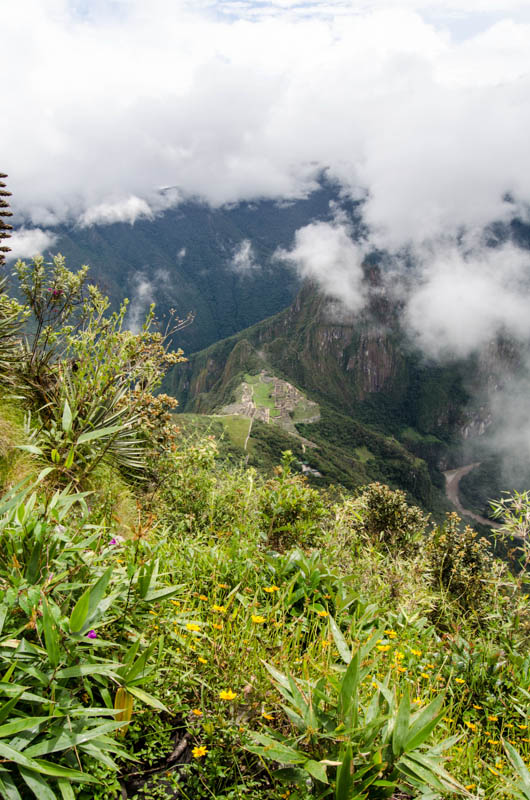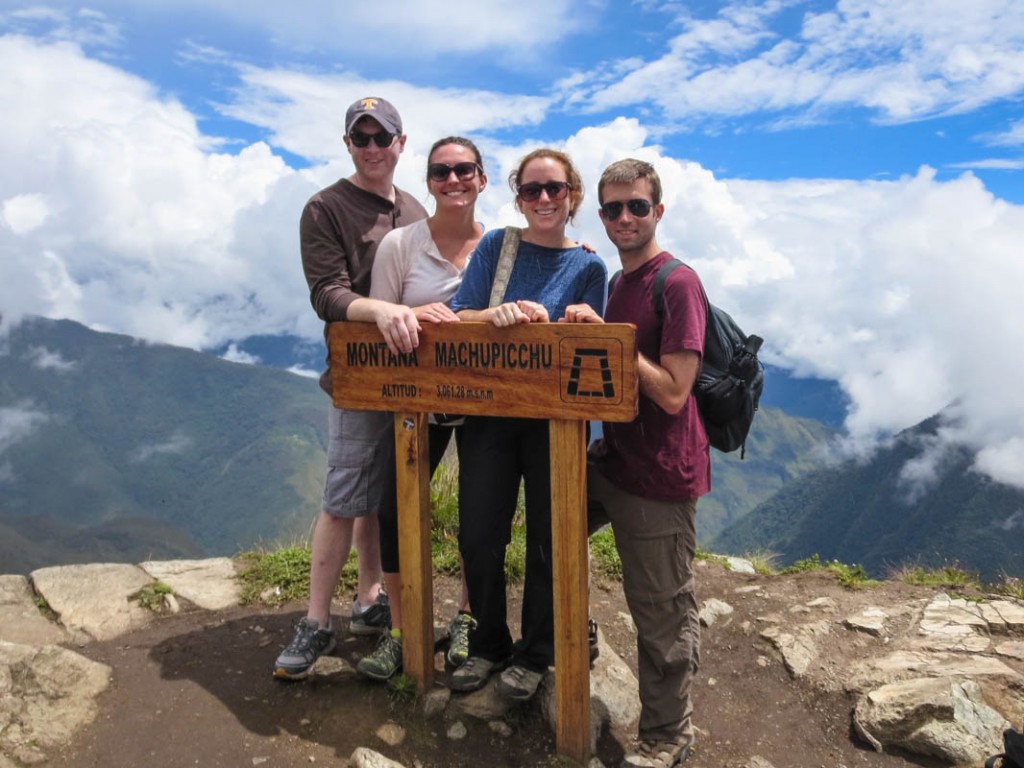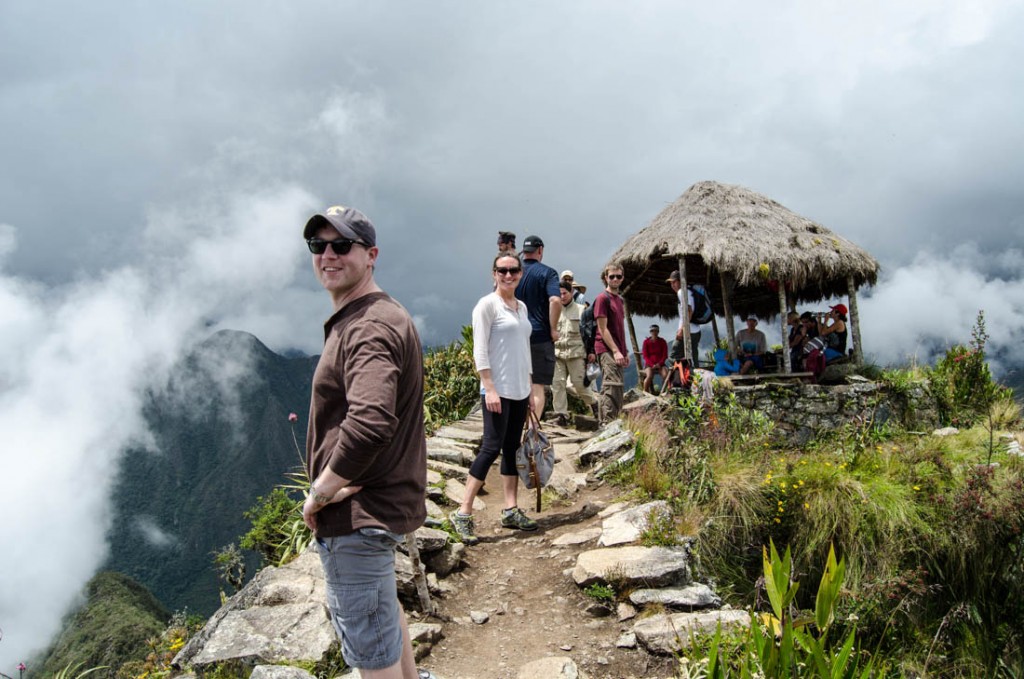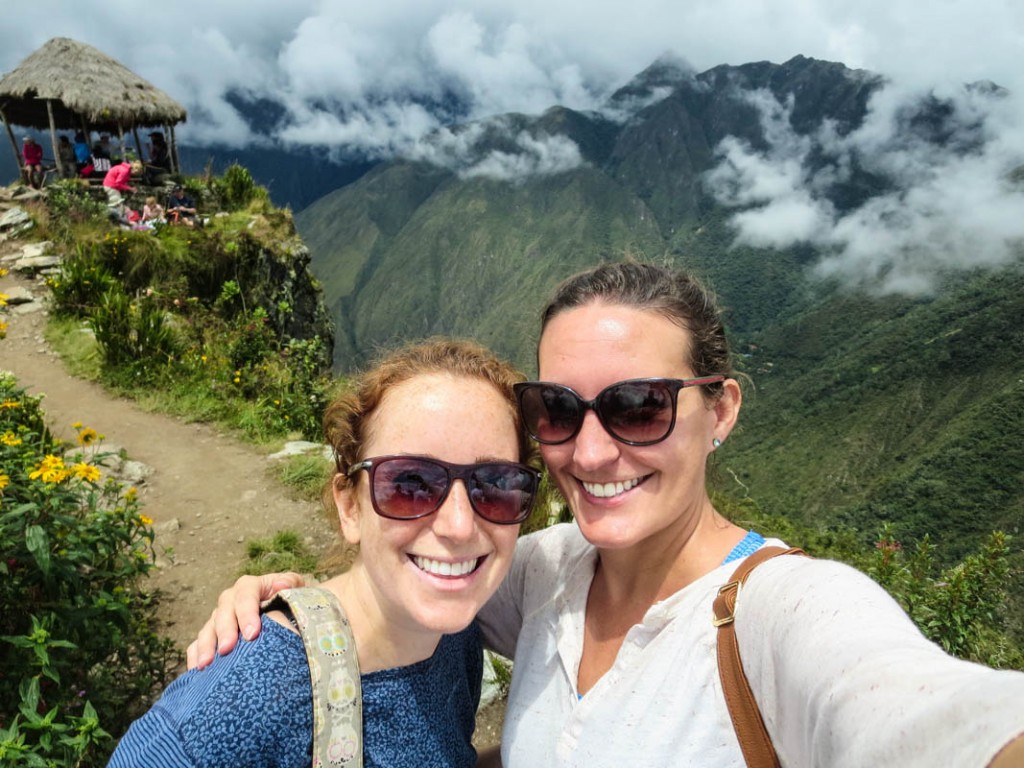 We returned to Aguas Calientes exhausted but thrilled to have seen one of the world's most captivating sights. We celebrated with a round of Cusqueña beers and a nap. We were also happy to have gotten our highest priority in Peru checked off early on in the week and eager to return to Cusco where we could relax and just enjoy the town. En route back to Cusco, I tested the strength of my Spanish skills to ask our driver if we could stop at a scenic spot we had spotted on the way up. A handful of locals (and llamas) wearing traditional attire were also there and ready to have their photos taken (in exchange for a tip). I was happy to oblige and for the opportunity to capture their colorful ensembles. We also took the opportunity to pick up some alpaca wool goodies like blankets, sweaters, and hats for a song.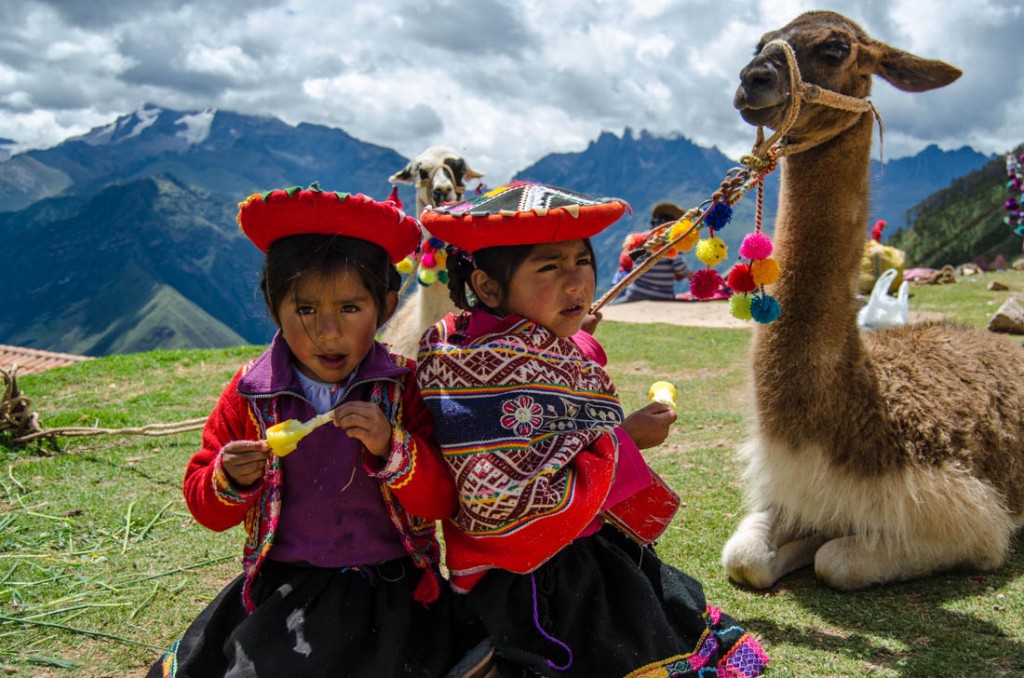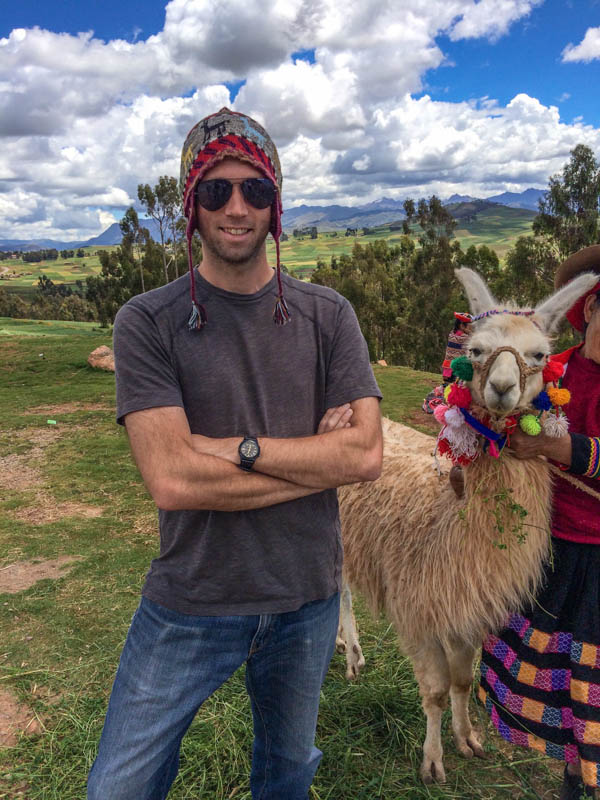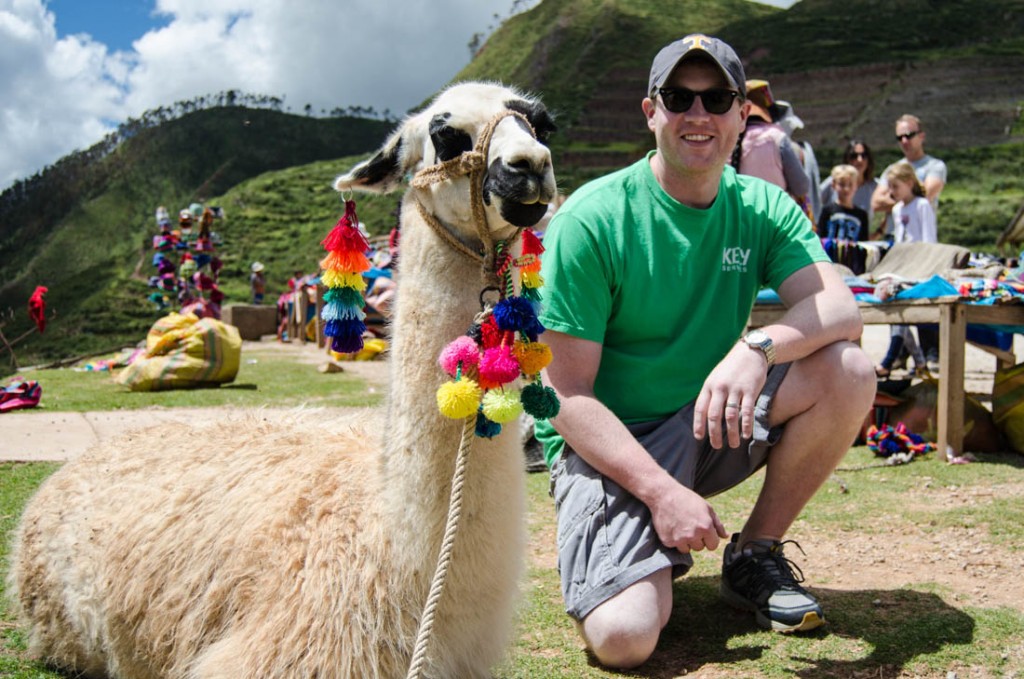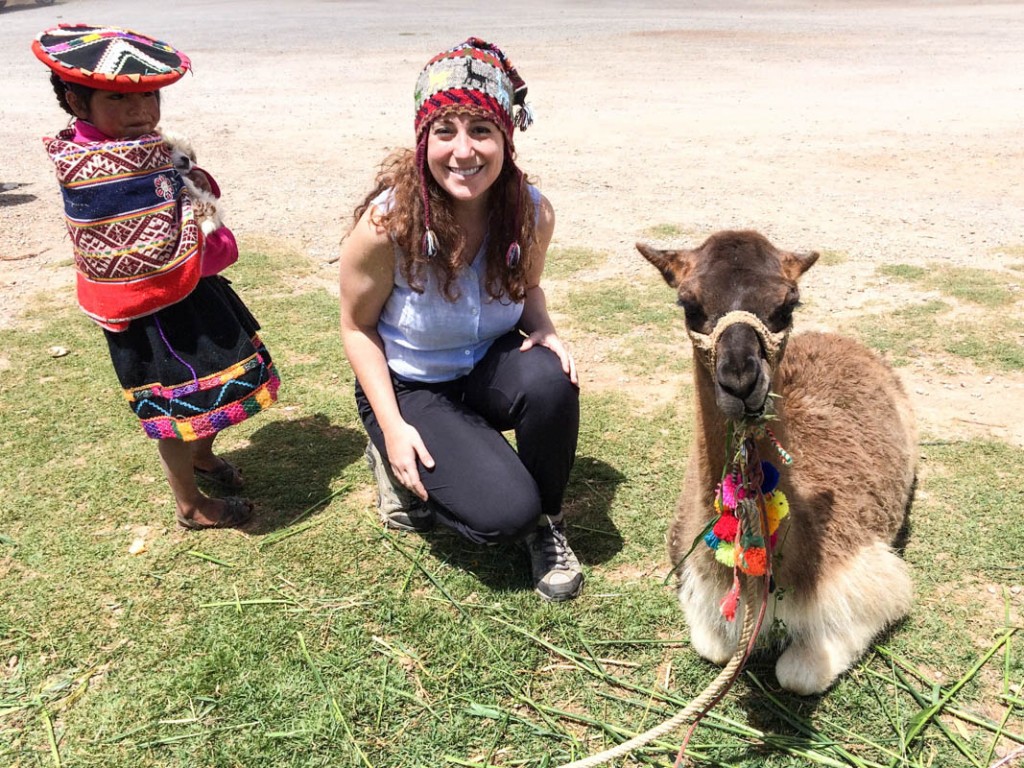 I'll write about part two of our Peru adventures next to chronicle our time in Cusco and the capital city of Lima. For now, I'm content to look at our photos of this stunning Inca sight once again and remind myself how lucky I am to have seen it.