We had six days in between when Justin and Denise left us in Peru and when my sister Lindsey and her girlfriend Kelly were supposed to meet us in Chile. We had just come off of two action-packed weeks of visitors, and we needed some downtime to catch up on trading, travel planning, and starting to think about life after our trip (ahhh!). So, where to go where we won't feel too much pressure to be tourists yet still can take advantage of an extra week to stay in a cool city? Buenos Aires, Argentina, of course. As a bonus: Argentina recently suspended the $160 reciprocity fee that it usually charges Americans, so now was exactly the right time to go.
Argentina was the first international trip Chris and I took together. As a signal of both our love of travel and also how much we liked each other from the start, Chris asked me to go to Argentina with him just two months after we started dating. It ended up being one of the best trips of our lives. We bounced around Argentina, seeing many of the country's highlights, and also had time for some side trips into Brazil, Uruguay, and Chile. And all this in just nine days.  In Buenos Aires, we loved roaming the neighborhoods and admiring the Spanish and Italian influence in both the architecture and the food. We visited the market held in San Telmo and watched dancers tango in the street. Chris couldn't get enough of the world-class steak offered here.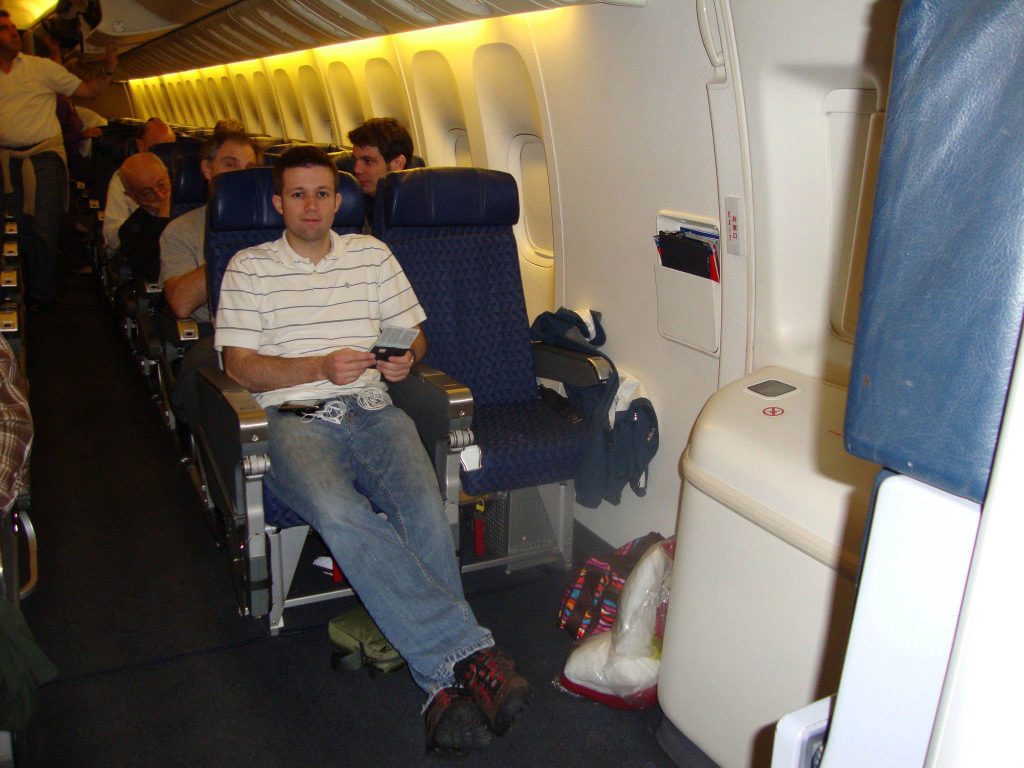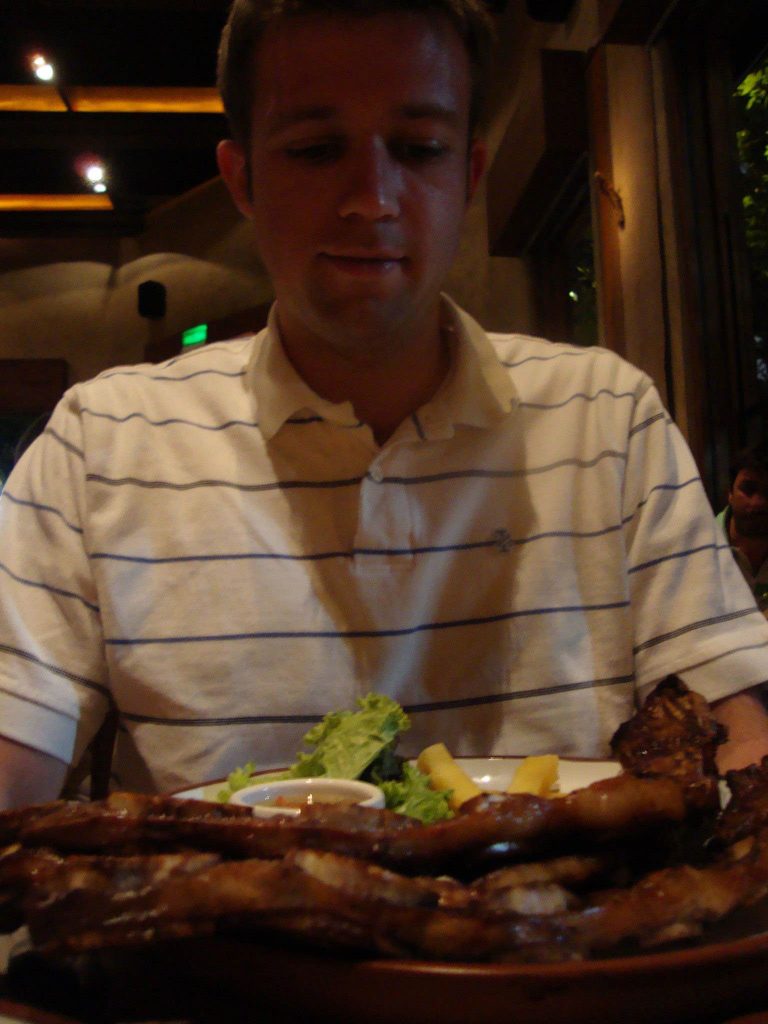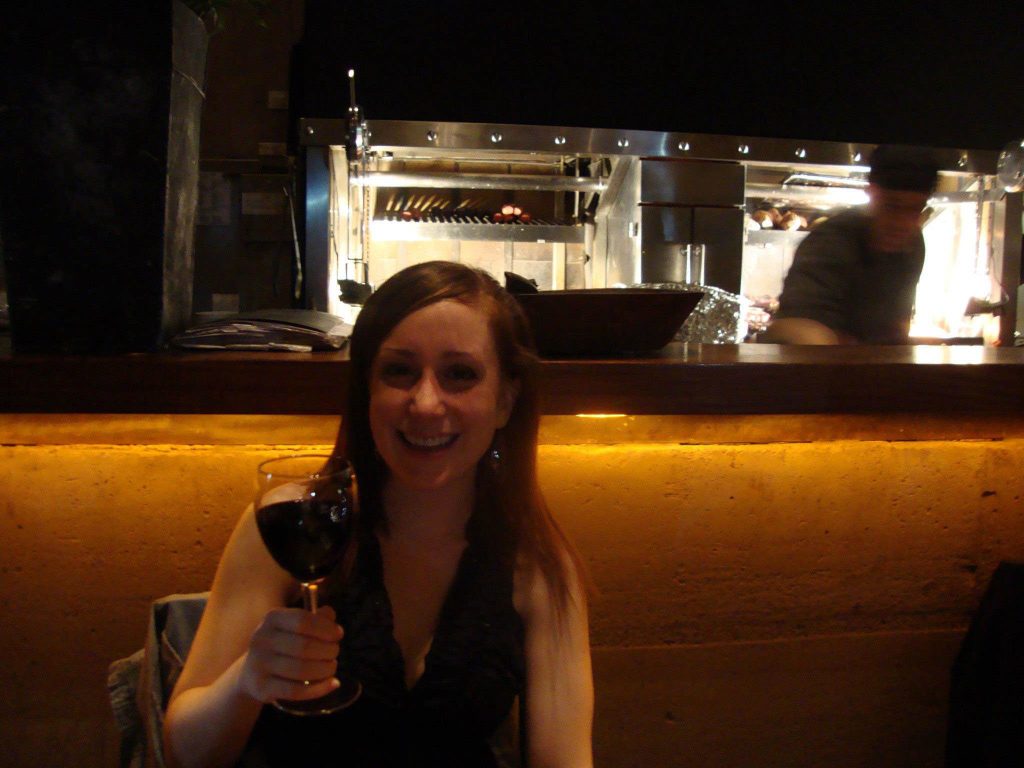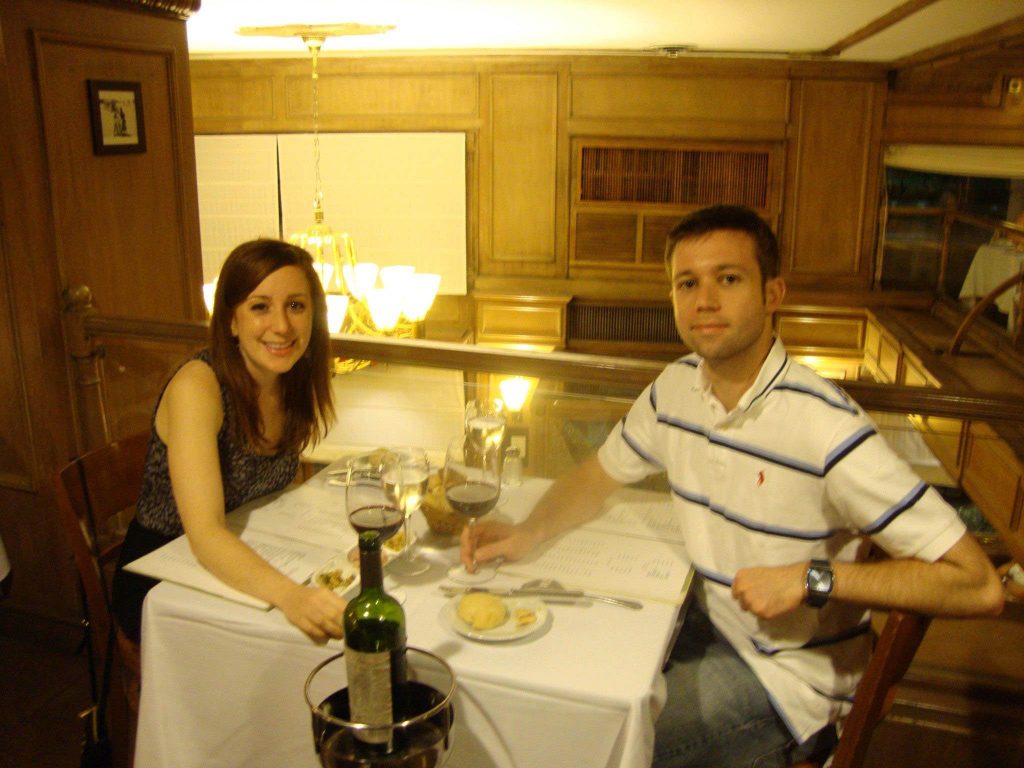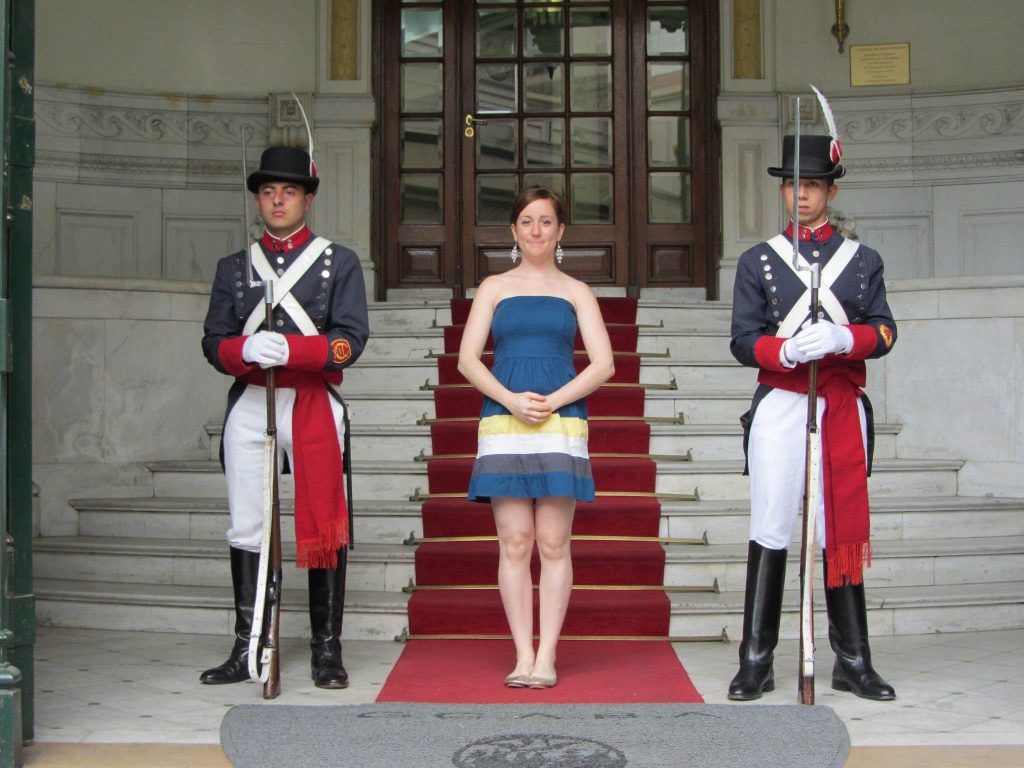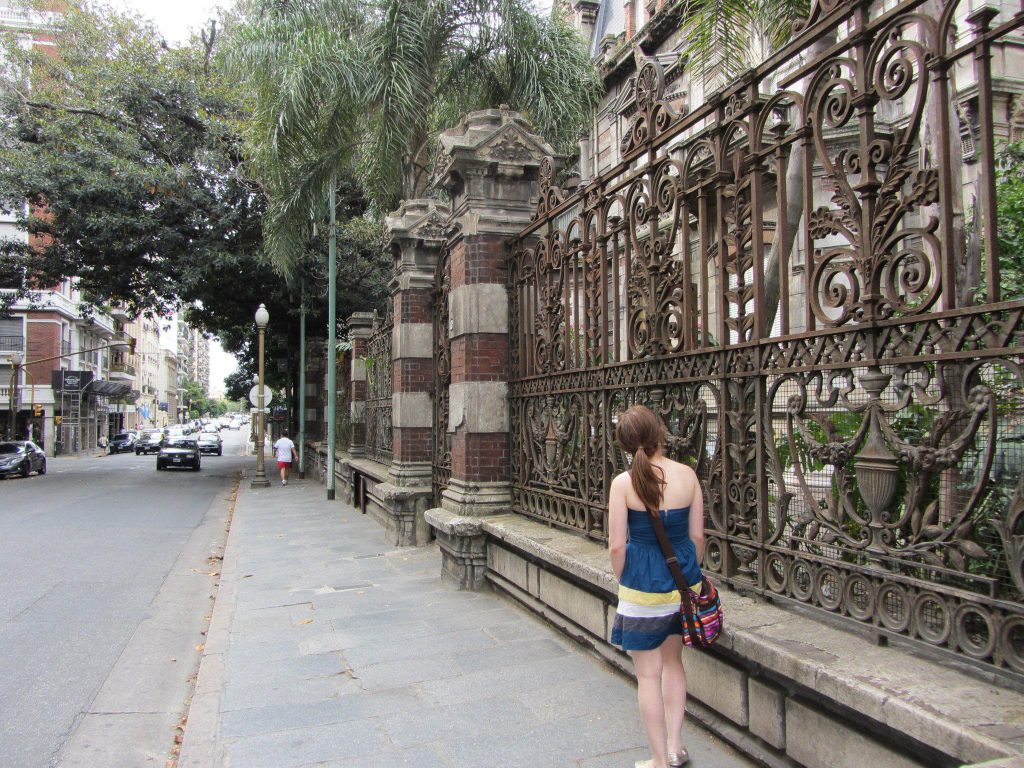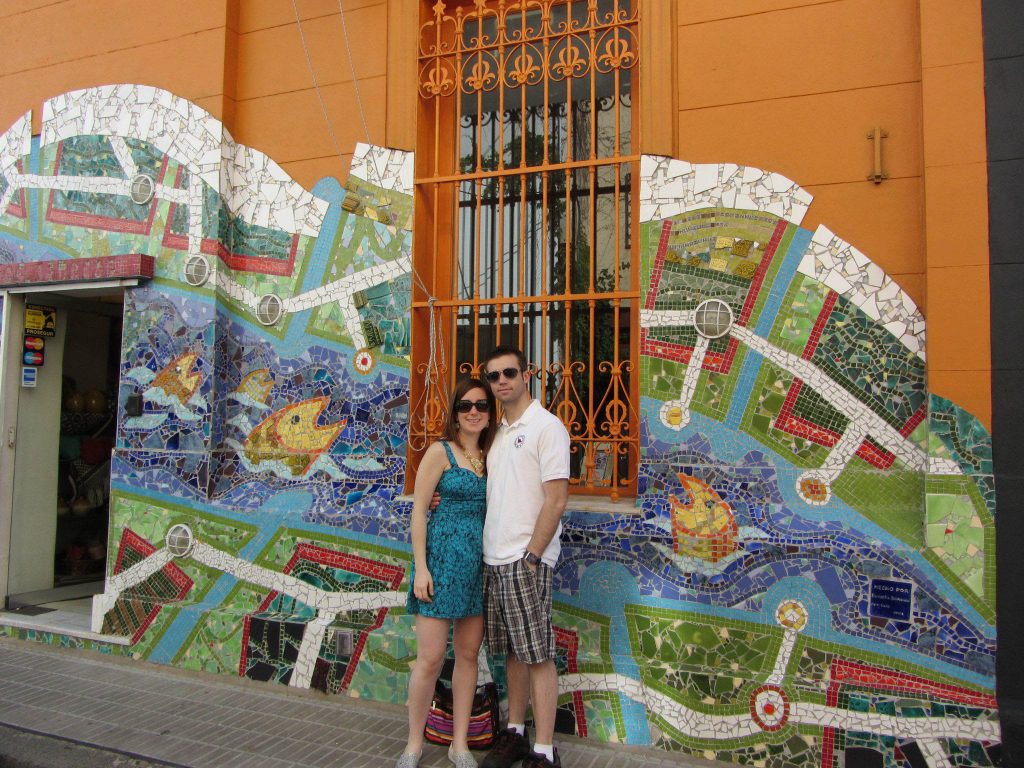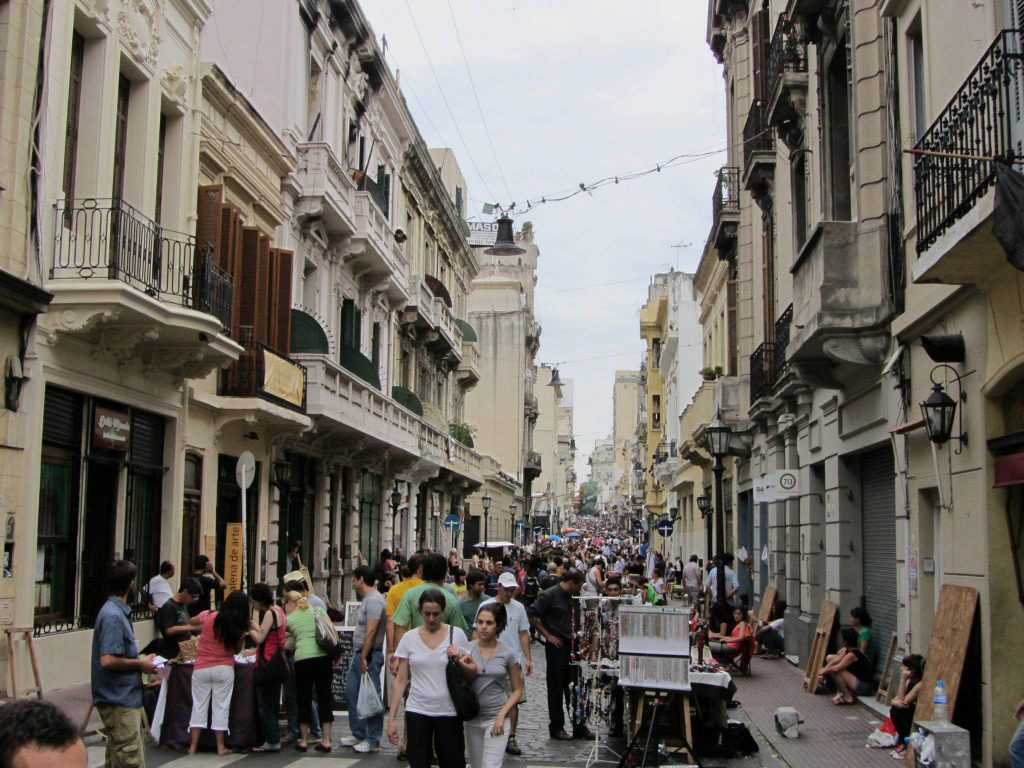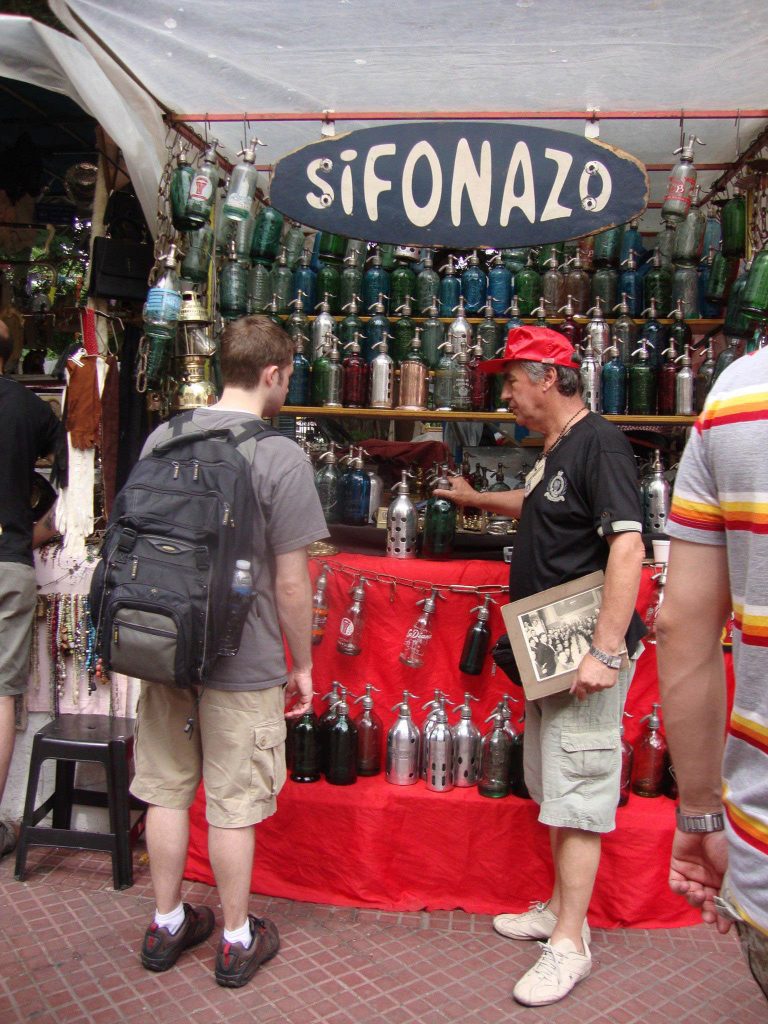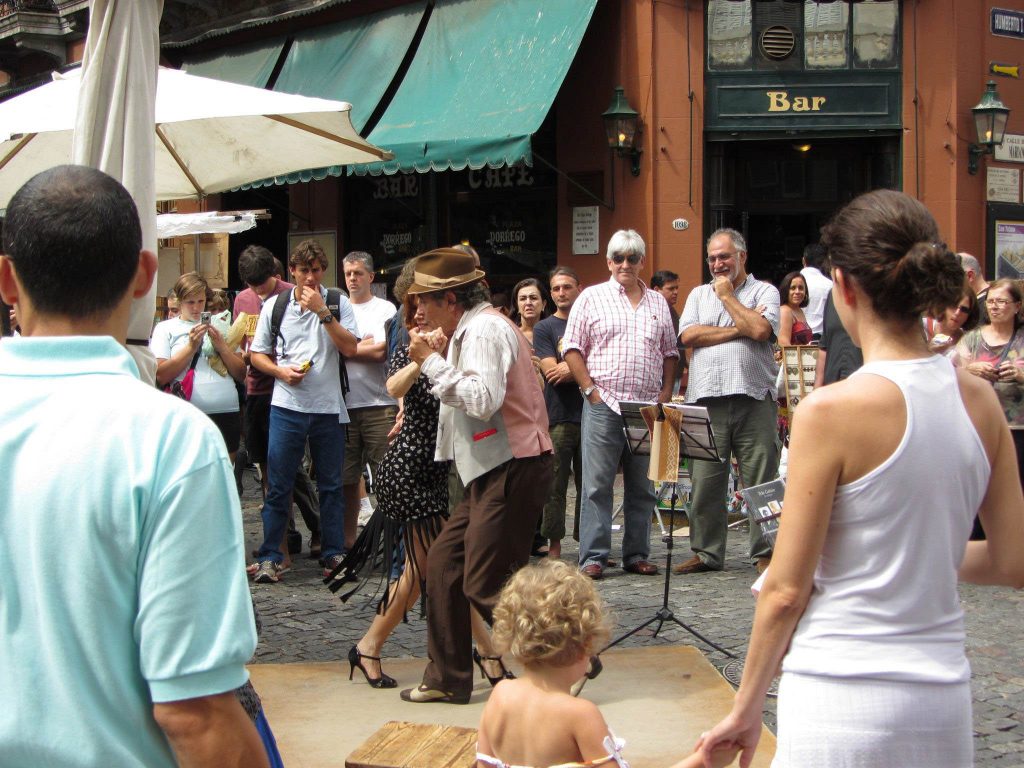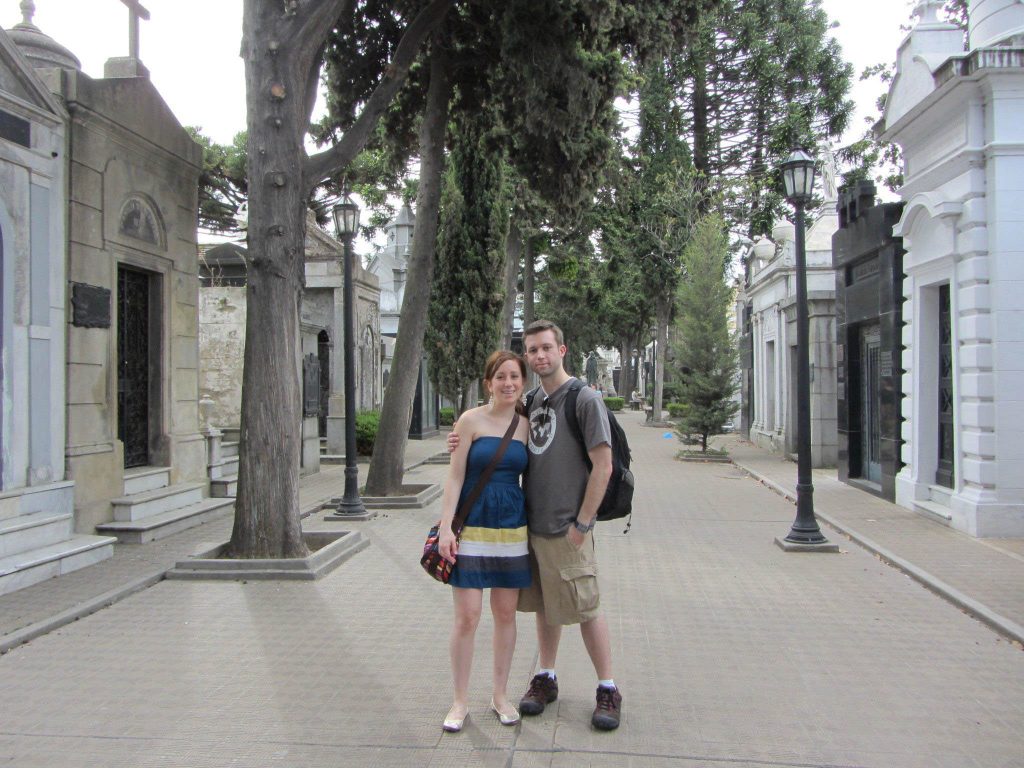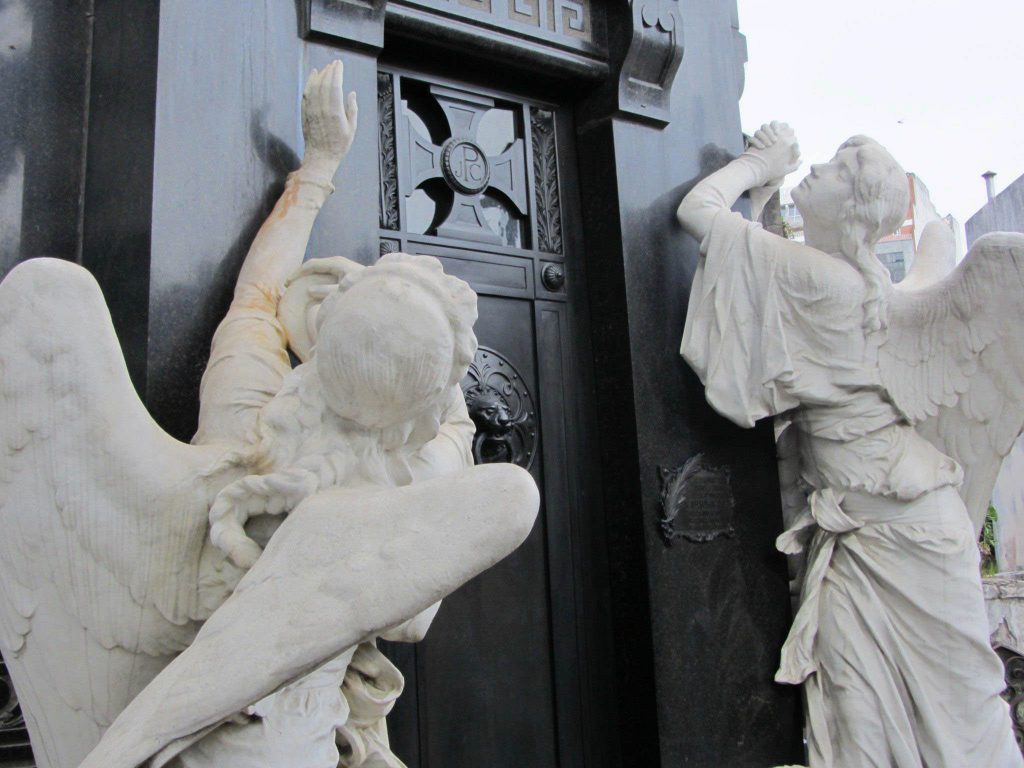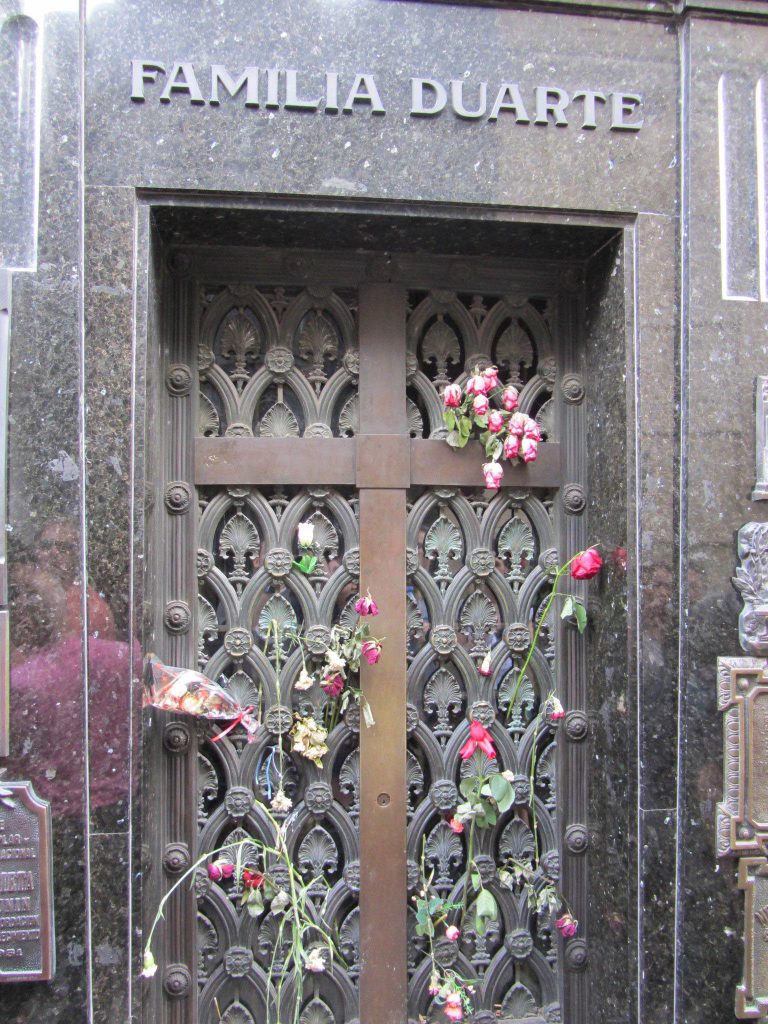 I'm showing pictures from our previous trip since that is when we knocked out the city's main sightseeing attractions. Upon our return on our RTW trip, we did not feel pressure to go out and be tourists for the week. Instead, we relaxed in our fantastic Airbnb in Palermo, got a lot of work done, took walks in the neighborhood, and ventured out for some wonderful meals in the evenings. I didn't even take my DSLR out once.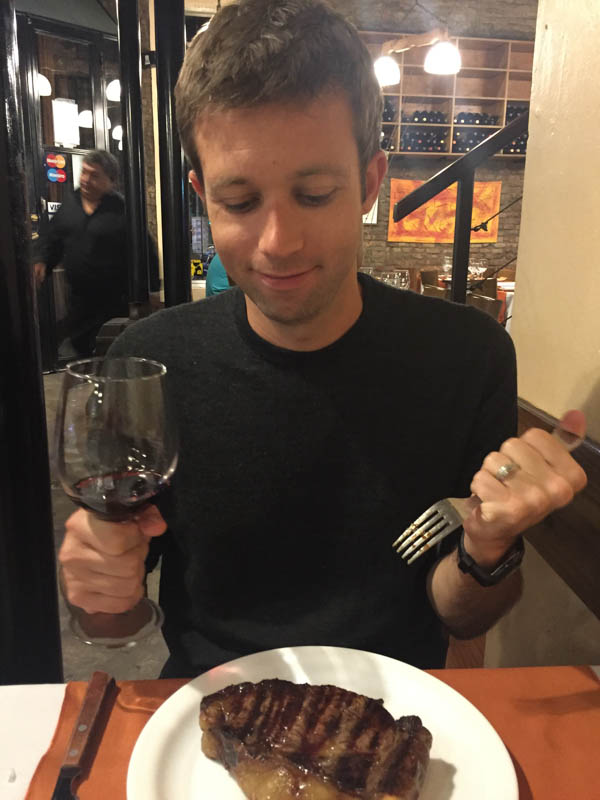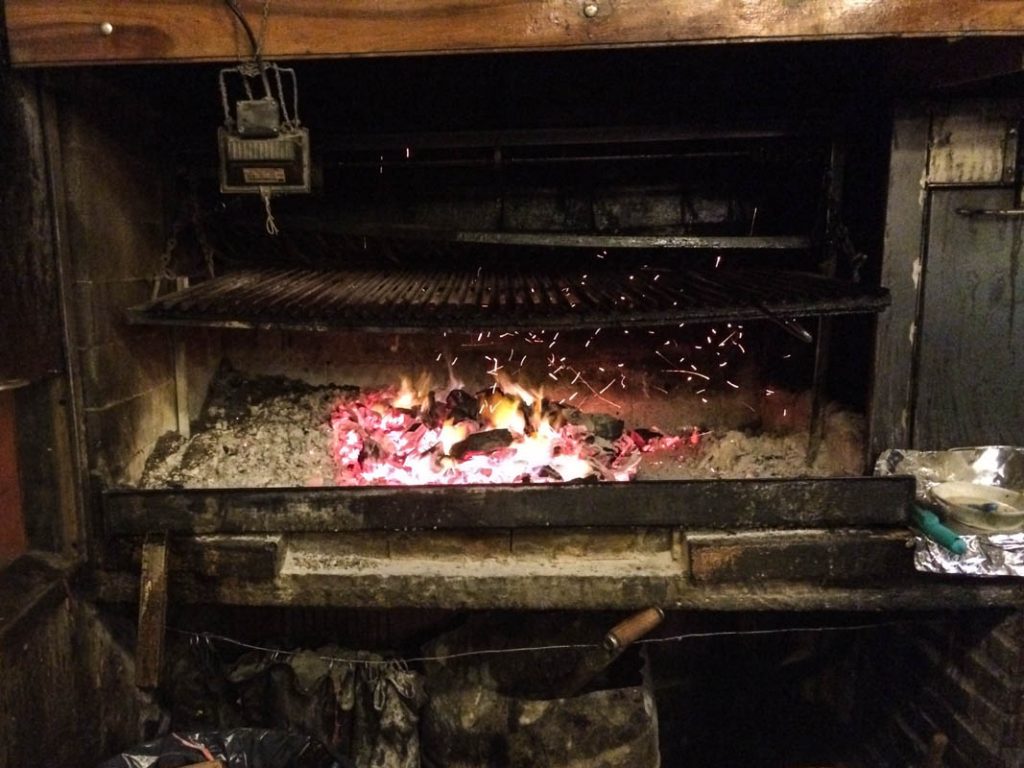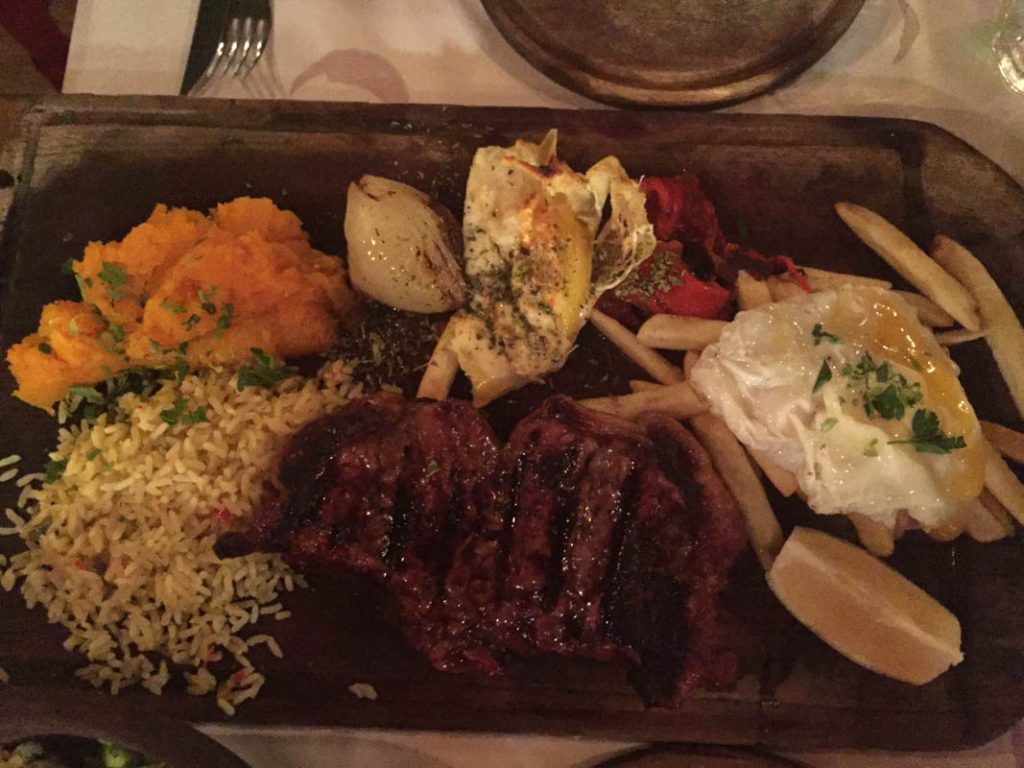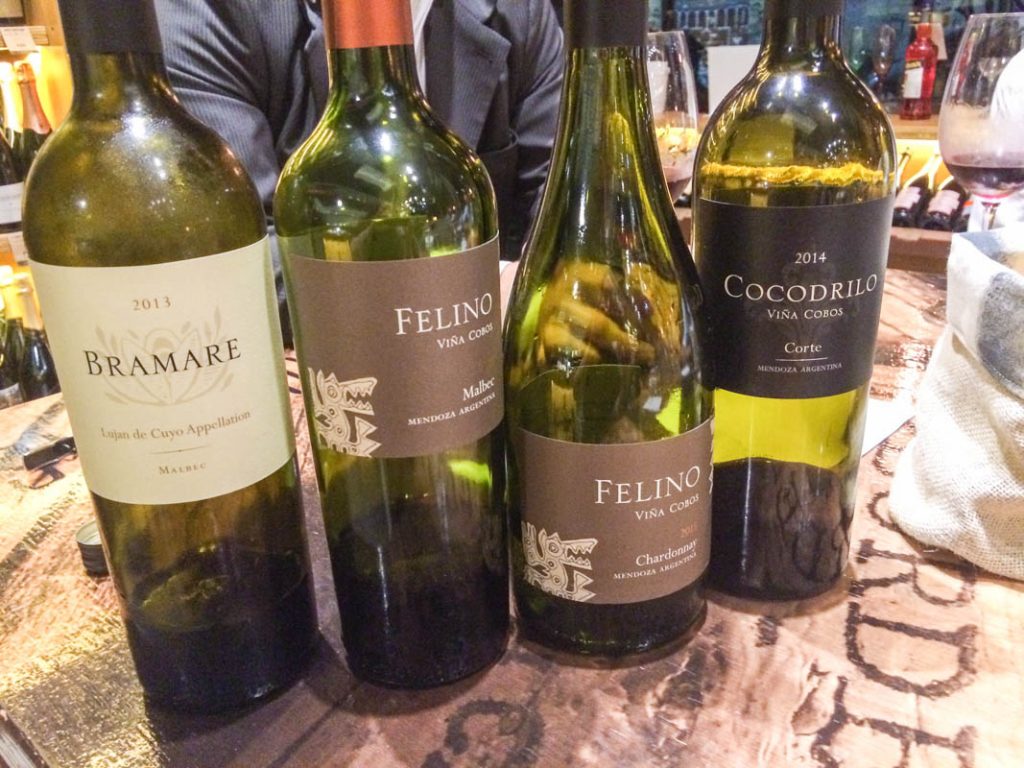 And, so you see, our photos of Buenos Aires from 2016 simply do not do the city justice. I also would be doing a poor job of discussing Argentina if I didn't mention the country's other amazing sights that we saw in 2011. Like taking a day trip across the Rio de la Plata to the historic town of Colonia del Sacramento in Uruguay to wander around the old colonial town and have some fantastic seafood. Or hopping a flight to the border of Brazil and Argentina where we spent two full days exploring both sides of Iguaza Falls, one of the world's natural wonders. Or, after getting soaked by the thundering falls, moving to the wine region of Mendoza where we got to try some exceptional Malbecs in Argentina's best wineries. We even took advantage of an eight-hour layover in Santiago en route home to check out the capital of Chile.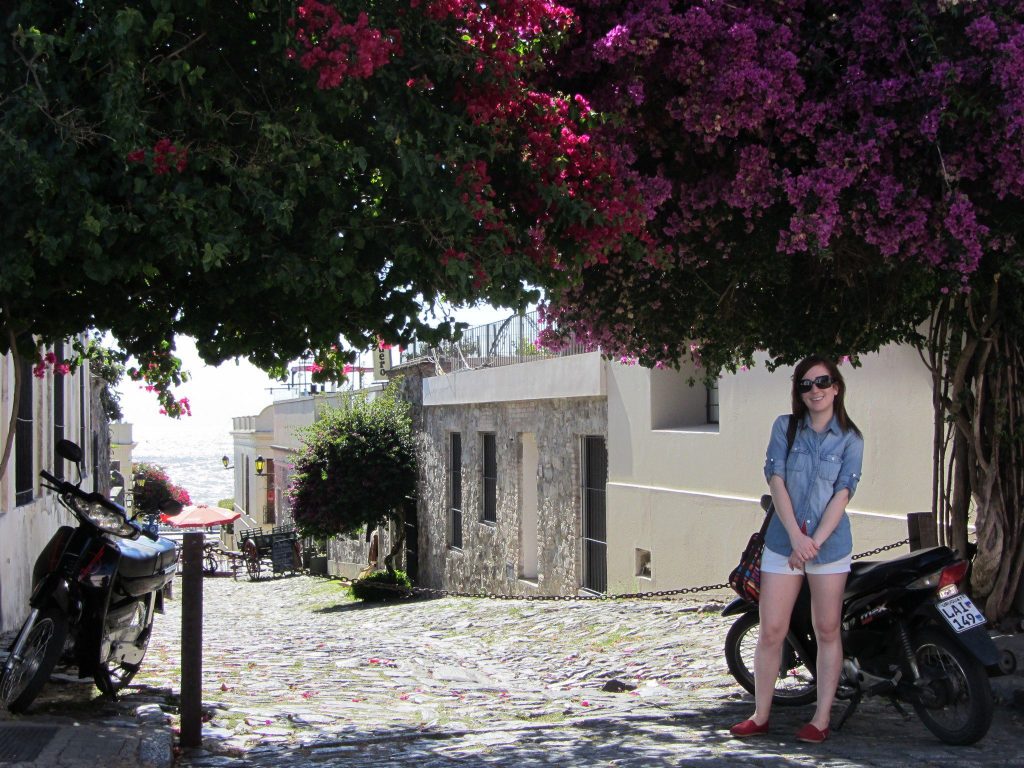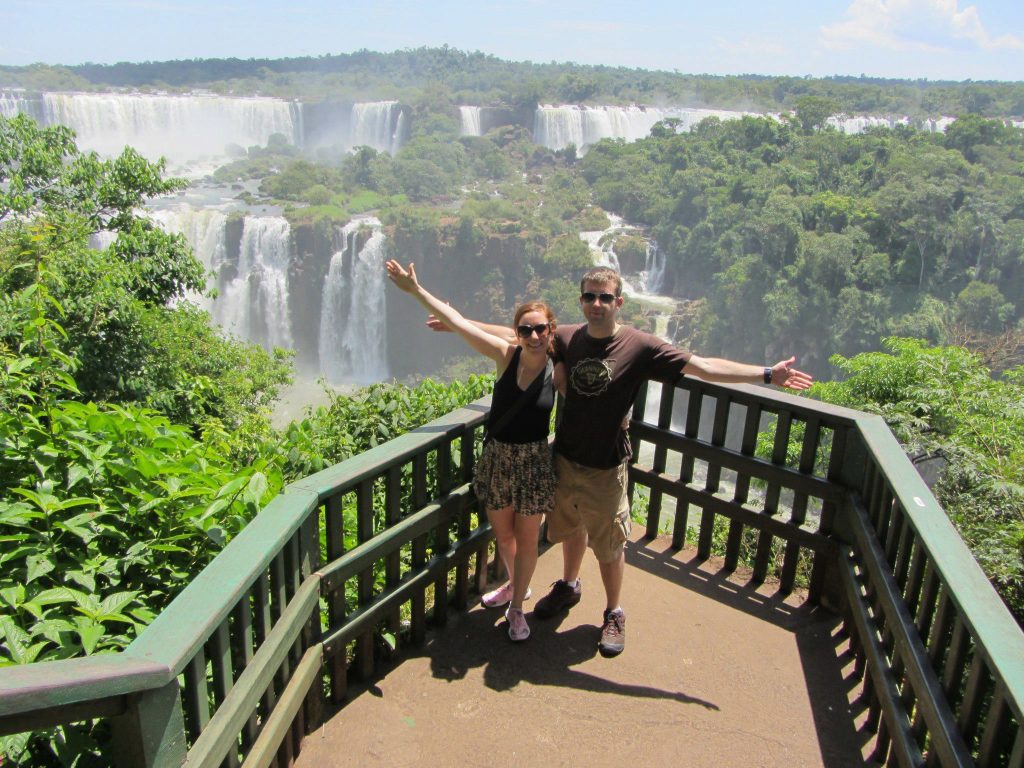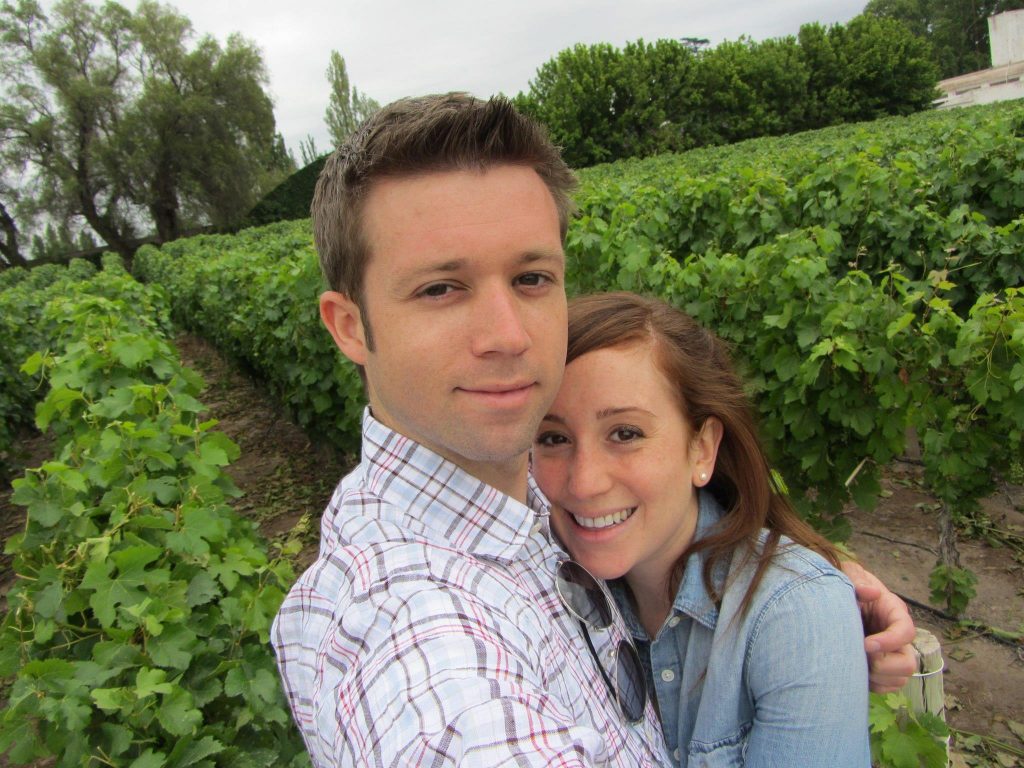 Argentina remains one of my favorite countries in the world. It has so much to offer from its cosmopolitan capital to its rugged natural beauty to its world-class wineries. It was just the place to recharge during our free week in South America.