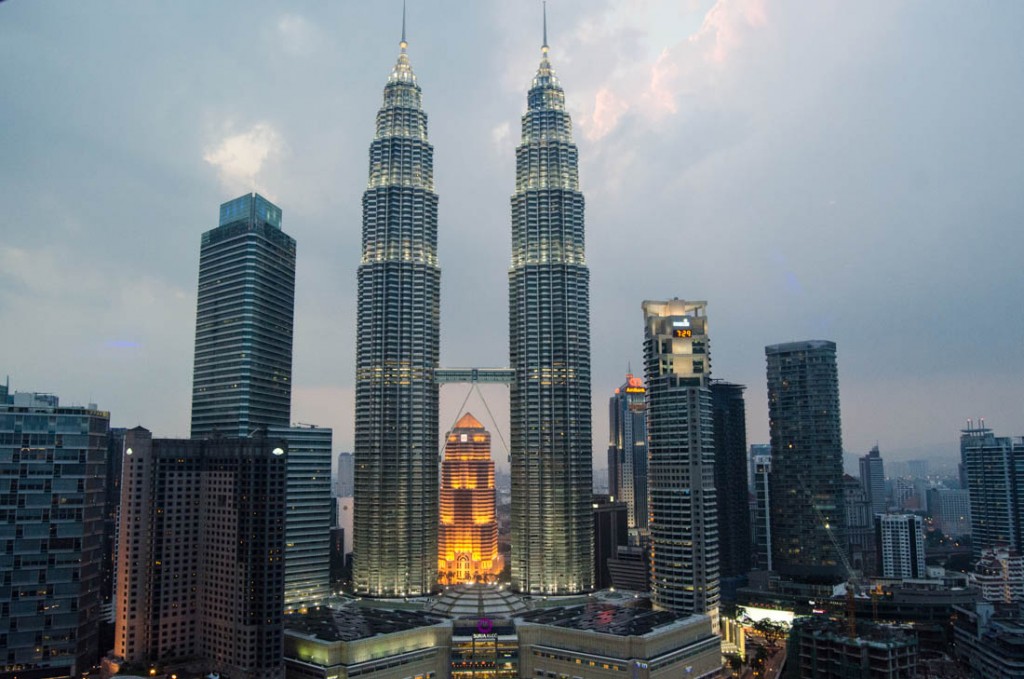 Kuala Lumpur is a very livable city. Although we got a sense of this when we first arrived and saw the clean streets and luxurious shopping malls, it was further reinforced during the week's time we spent there without much of an agenda at all. We needed to be in KL long enough for Chris to secure a visa for the next leg of his trip (since I'll be flying back to the States soon for the wedding of one of my best friends)… a surprise destination you'll be hearing about soon.
Also, we knew we could stay for a full week very comfortably at the Hilton Doubletree with cash +points (4,000 points plus $35 per night). Signing up for the Hilton credit card confers automatic Gold status, so that means free breakfast and wifi. And we were pleasantly surprised when we checked in to learn we were given access to the Executive Lounge with coffee, soft drinks, and snacks at our disposal during the day and two hours of unlimited cocktails and heavy hors d'oeuvres each night.
Our alcohol consumption has been quite low thus far on the trip to help our food budget go further and especially since drinks are heavily taxed in Indonesia and Malaysia. I was beginning to worry about my plummeting tolerance and my ability to keep up with all the bachelorette and wedding festivities. Thankfully, the points gods are good, and Chris and I got to enjoy a week of free wine, beer, and mixed drinks. We also made dinners most nights of the happy hour food, allowing us to spend less than $40 total on food and drinks during the seven days. Score!
These perks, plus a nice swimming pool and great air conditioning to help us beat the stifling Malaysian heat, made for a lazy and inexpensive week hanging out at the Doubletree.
Malaysia's Symbol of Future Promise
When we did venture out, the first place we went was Kuala Lumpur's Petronas Towers, which were just over a kilometer walk from our hotel. [Side note: I started thinking of distance in terms of kilometers. Not only do guidebooks, road signs, and Google Maps automatically tell us things in kms here, but, I have to admit, it just makes so much darn sense! Case in point from KL: The Petronas Towers are 1 km away. We started walking and Google tells us we're now 600 meters away, so we know we're 40% there and coming up on halfway. 1000 meters in a kilometer. Intuitive. Feet, yards, and miles? Not so much. Am I being blasphemous here? I hope America and her customary system will let me back in the country next week…].
The Petronas Towers are twin skyscrapers that were officially dedicated in 1999 and enjoyed five years of being the tallest building in the world until Taiwan's Taipei 101 unseated it in 2004. Petronas actually bumped Chicago's own Sears Tower from the top of list, but only by a meager 10 meters (see, there I go again! 33 feet for the rest of my countrymen). To round out our history lesson (and give you some fodder for future pub trivia nights), Burj Khalifa topped Taipei 101 in 2010 and remains the tallest building in the world.
All fact-spurting aside, the towers are absolutely beautiful to behold, especially at night. Petronas Towers were built to symbolize the promise of Malaysia's future development and serve as a landmark for the rapidly-growing country throughout the 21st century. My favorite view was actually from the base of the towers looking up right at dusk. We also endured the super-clubby vibe of SkyBar in the Trader's Hotel, which is purported to have the best birds' eye view of the Towers, to take a few shots.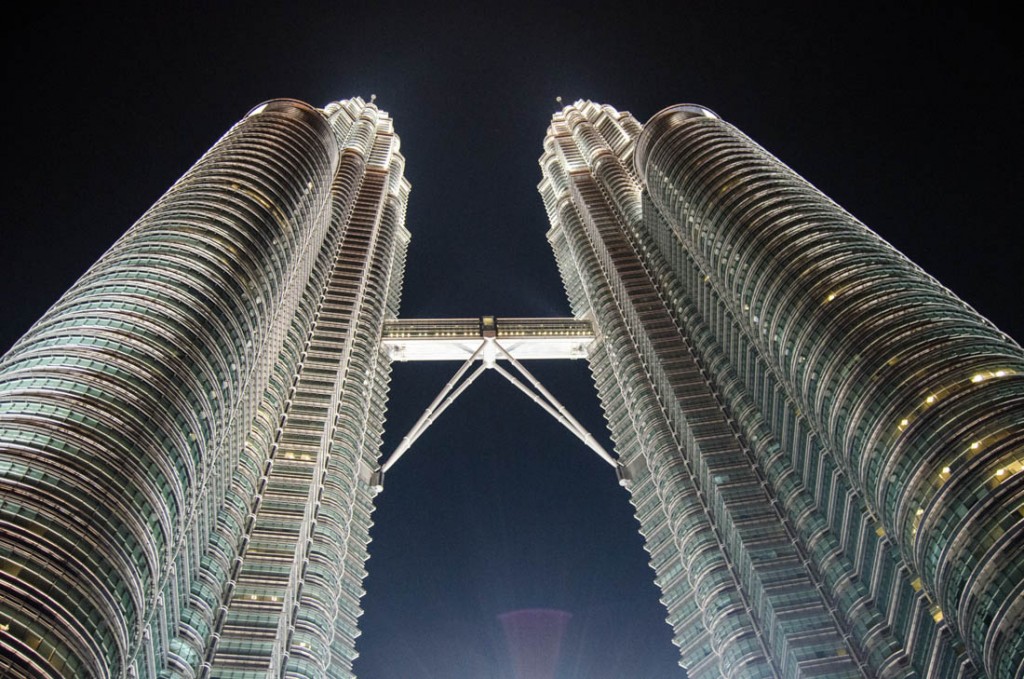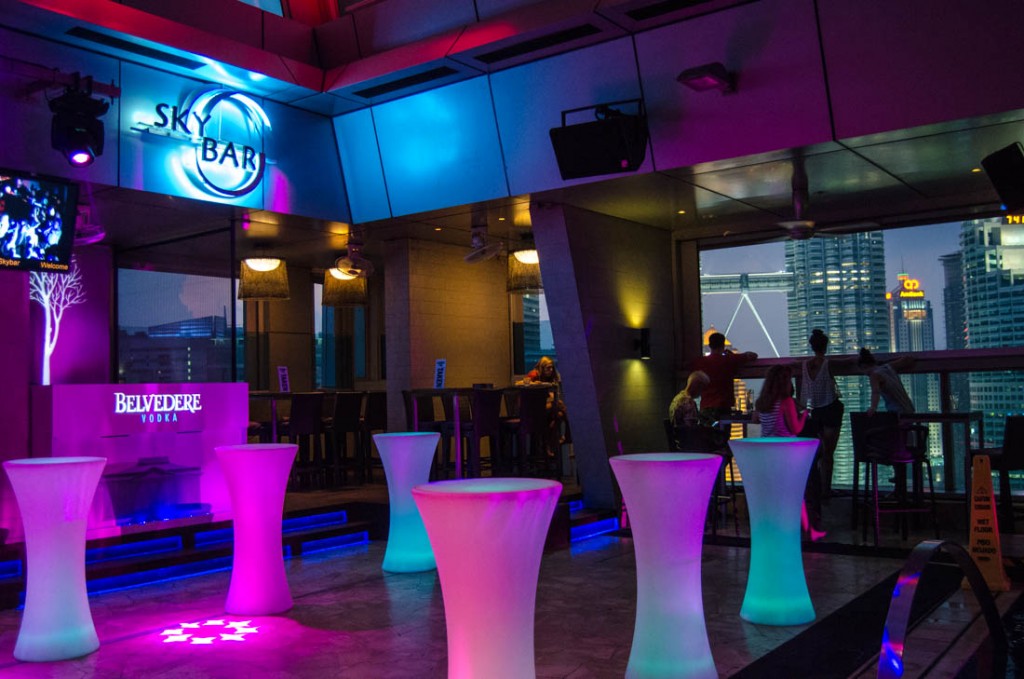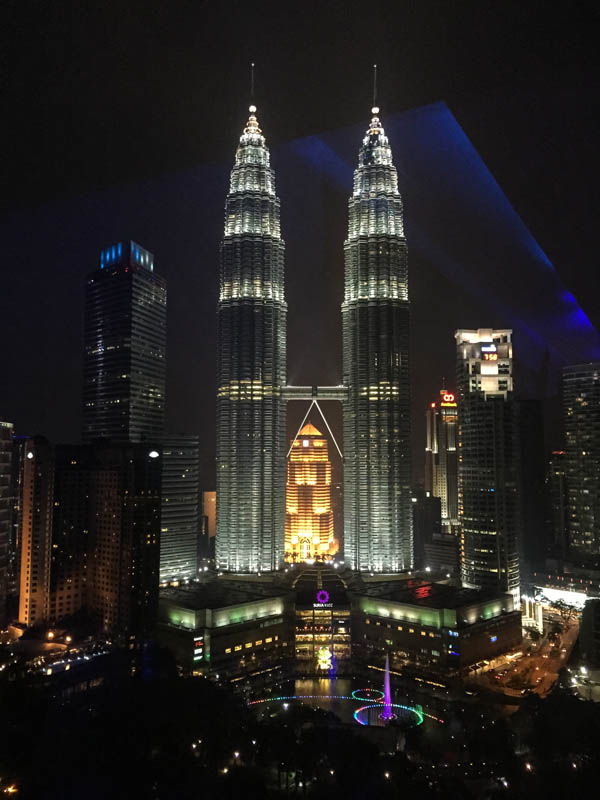 Beneath Petronas, as well as elsewhere in Kuala Lumpur's upscale city center (KLCC) area, are high-end shopping malls. Much like in Jakarta, shopping malls have sprung up in the well-heeled areas to help give residents somewhere to spend their accumulating wealth and escape the tropical heat for a few hours. These malls are also as much a symbol of Malaysia's future economic progress and growing affluence as the Petronas Towers (stay tuned for some fantastic commentary on this from BackpackInvesting.com).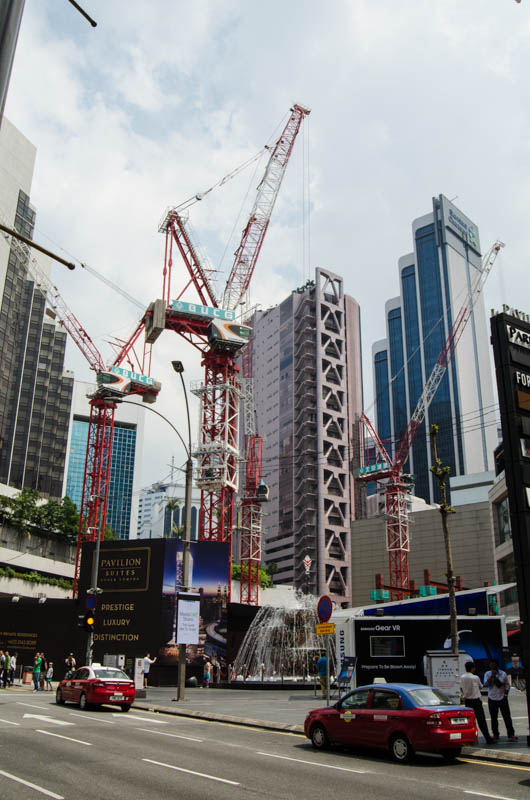 Exploring KL's Malay, Chinese, and Indian Corners
But much like in Jakarta, the areas with the high-end shopping malls are usually not where the regular people live or where all the history can be found. As I explained in my article on Penang, Malaysia has a very diverse population. In KL, roughly speaking, ethnic Malays make up a little more than 45%, ethnic Chinese a little less than 45%, and ethnic Indians round out the last 10%. We got a taste of each of these diverse Malaysian cultures during our time here.
First, we spent some time exploring KL's historic colonial area. Merdeka Square (meaning Independence Square) is where the Union Flag was lowered and the Malaysian flag was raised for the first time in 1957.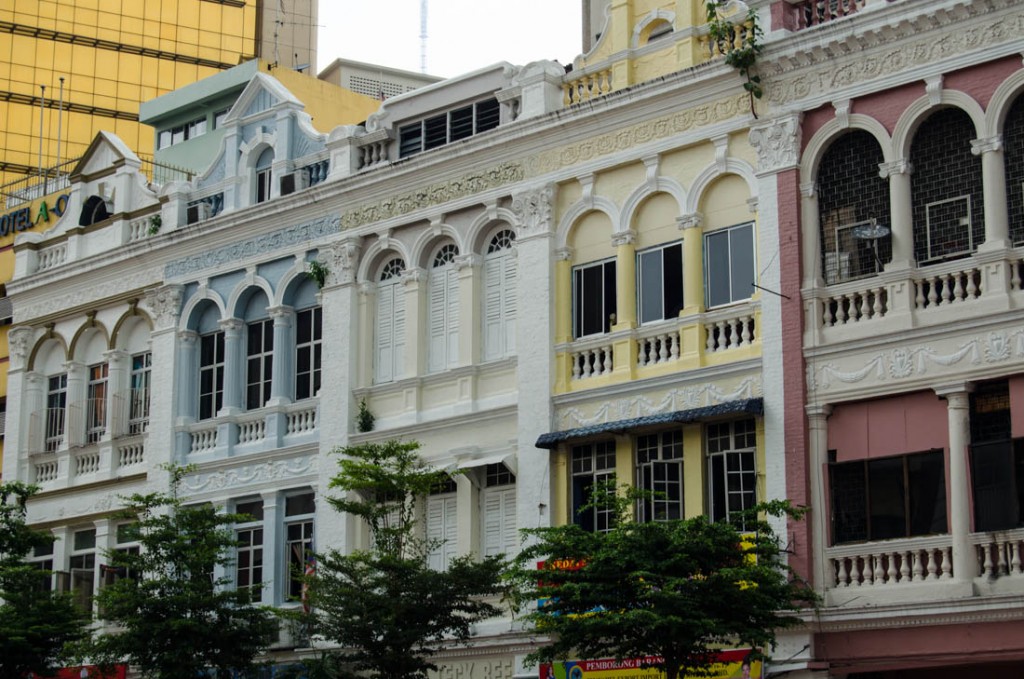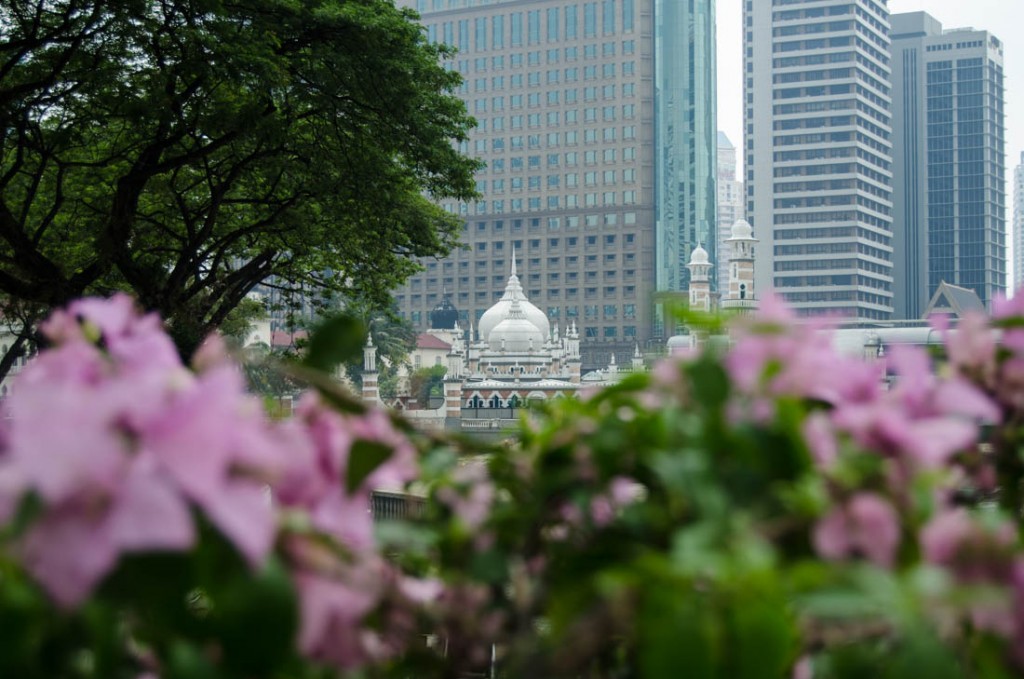 Next, we ventured into KL's Chinatown, which is filled with all the narrow streets, shops selling cheap goods, delicious eateries, and foot reflexology parlors we've come to expect in the Chinatowns we've visited so far on the trip.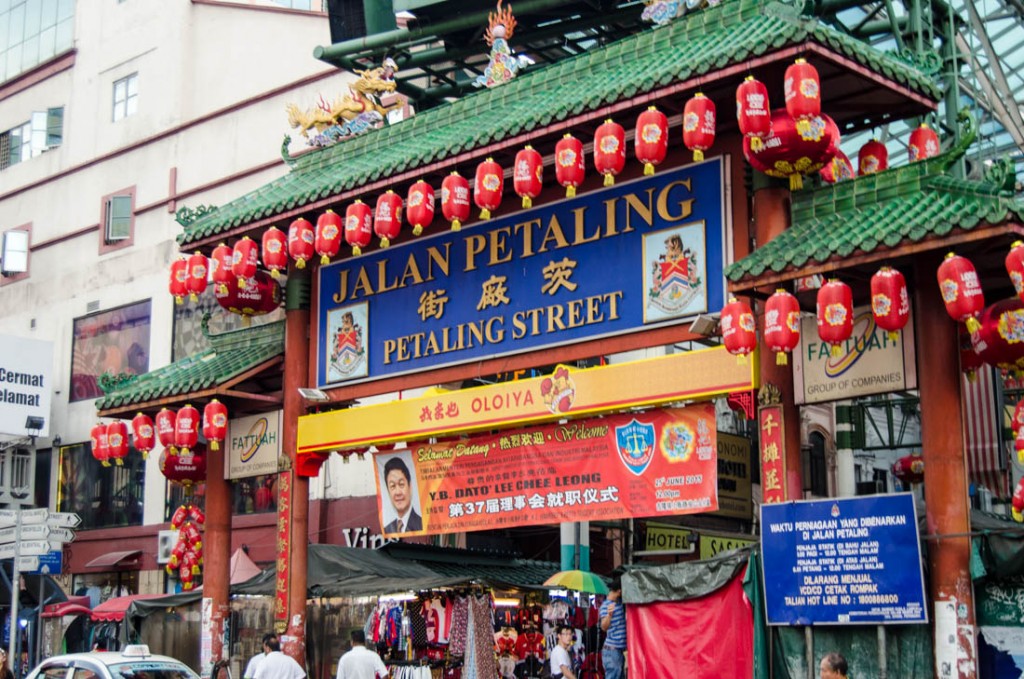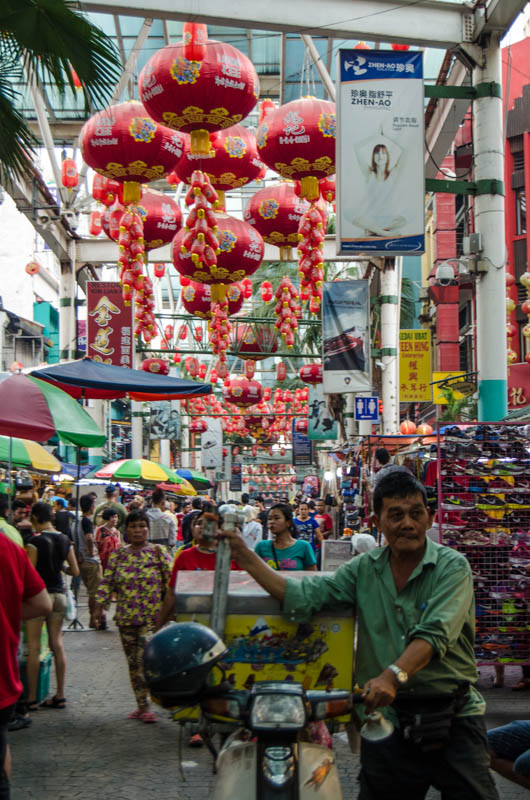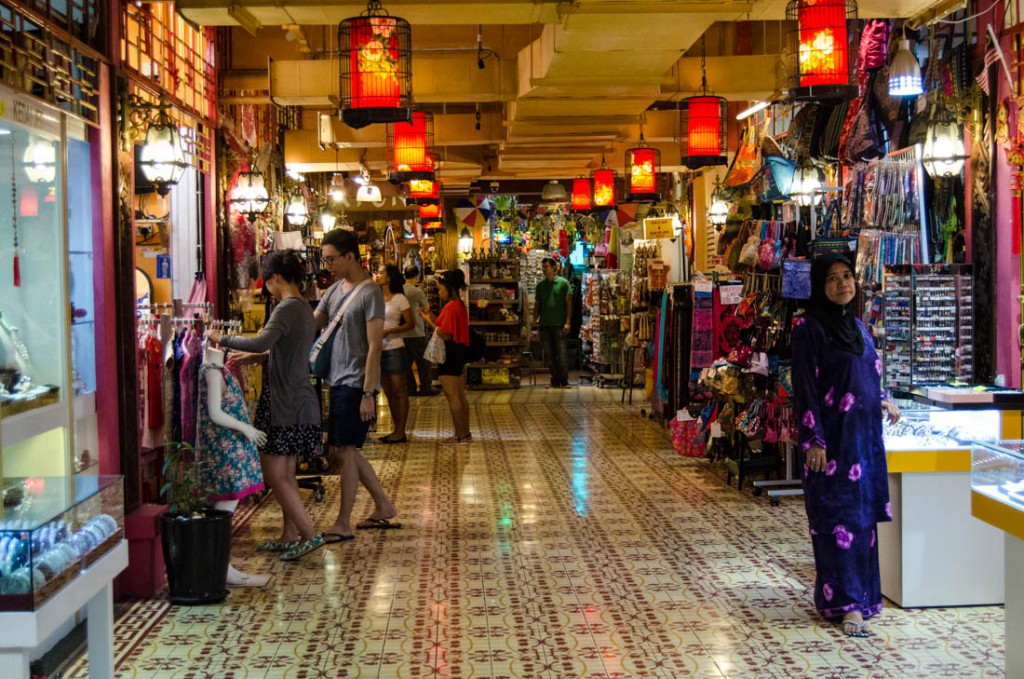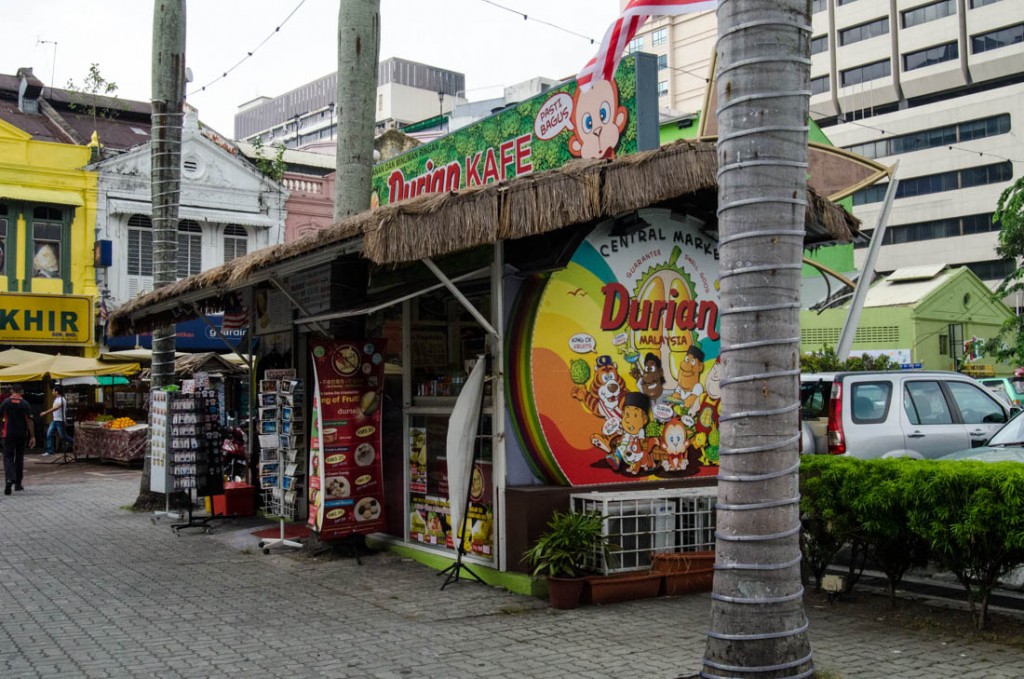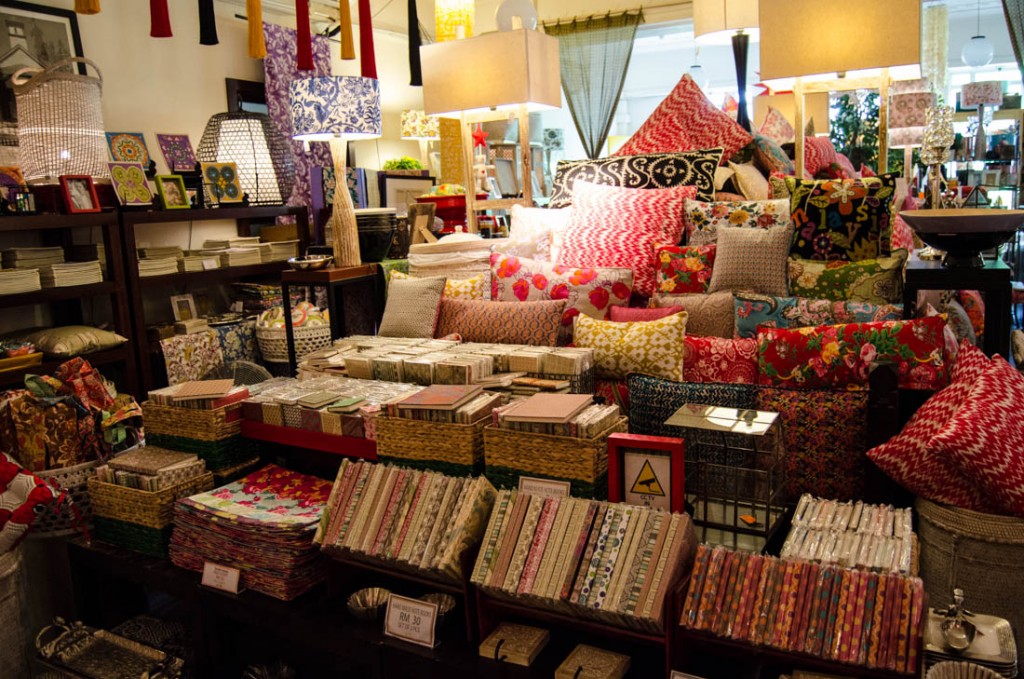 Finally, we got a great glimpse into KL's Little India–contained in an area called Brickfields–and the culture of Malaysian Tamils when we met up with one of Chris's former work connections, Yogan, and his family one night for dinner. Fantastic hosts, Yogan and his family picked us up at our hotel and drove us around Little India. They took us to a Hindu temple and treated us to a fantastic and authentic buffet of vegetarian Indian food. The evening was incredibly eye-opening for me: not only did I get to go into the Hindu temple, learn the proper way to take off your shoes and wash your feet, and about what each deity represented to them, but we learned all about Indian cuisine and how to eat it with our hands (which had formerly been a complete mystery to me). I'm so sad we forgot to take a group picture, but I did take a few shots of the temples we visited and The Temple of Fine Arts dining room where we had our meal.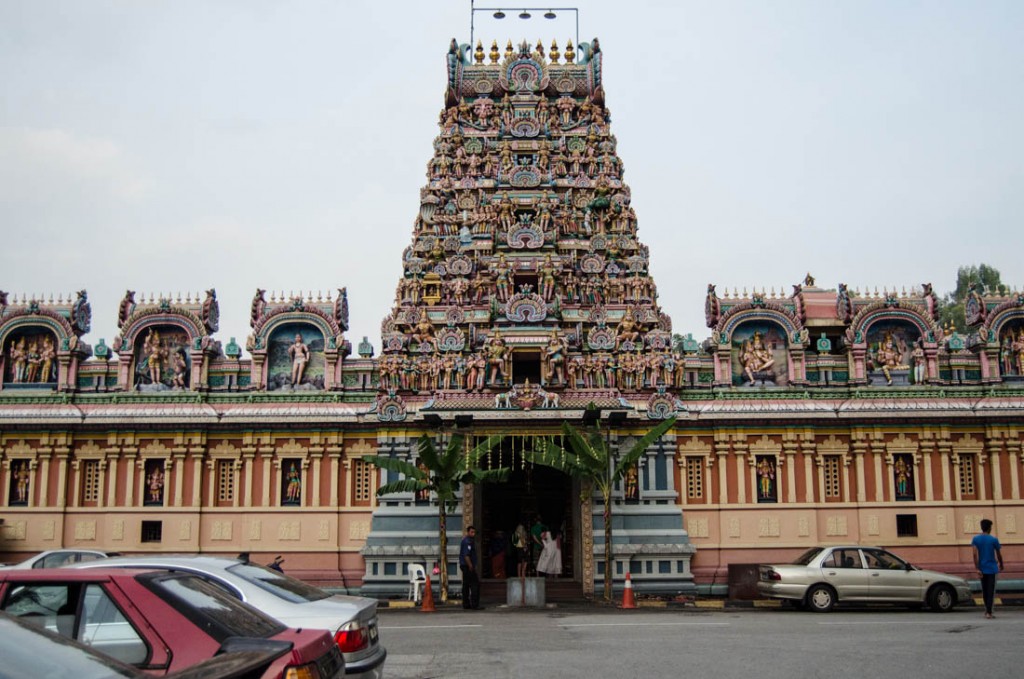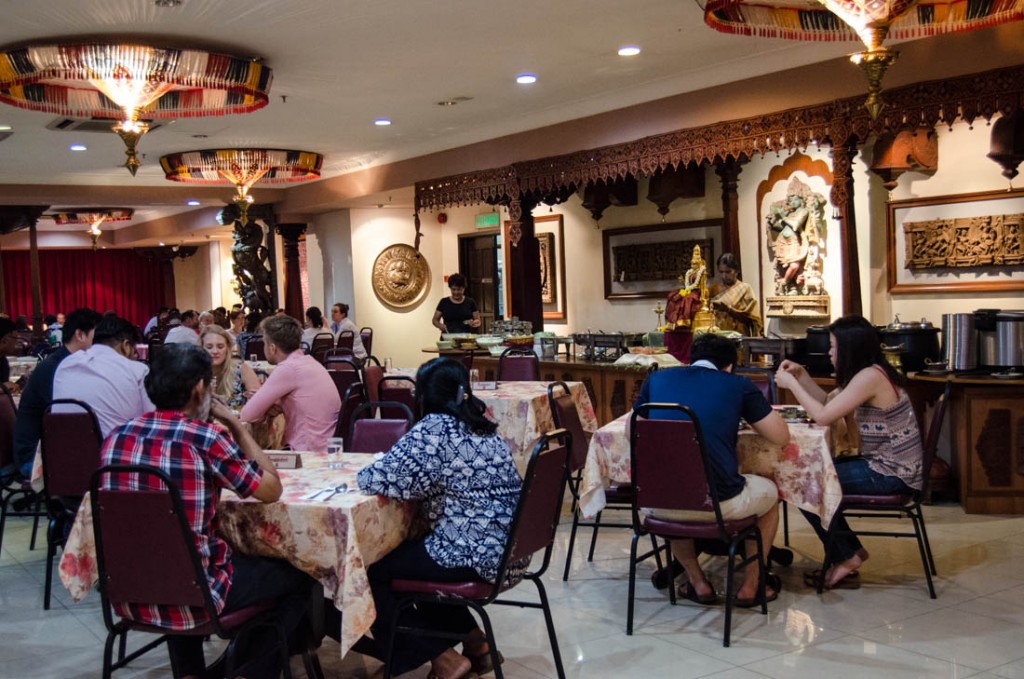 Batu Caves and the Return of My Archenemies
Continuing with the Hindu portion of our KL tour, Chris and I took the train north of the city to visit the Batu Caves. These limestone caves house several important Hindu shrines and are the site of a pilgrimage route during the Hindu community's annual Thaipusam festival (that also involves some pretty crazy piercing rituals I won't get into here). A huge statue of Lord Murugan, the Hindu god of war, guards the entrance to the caves.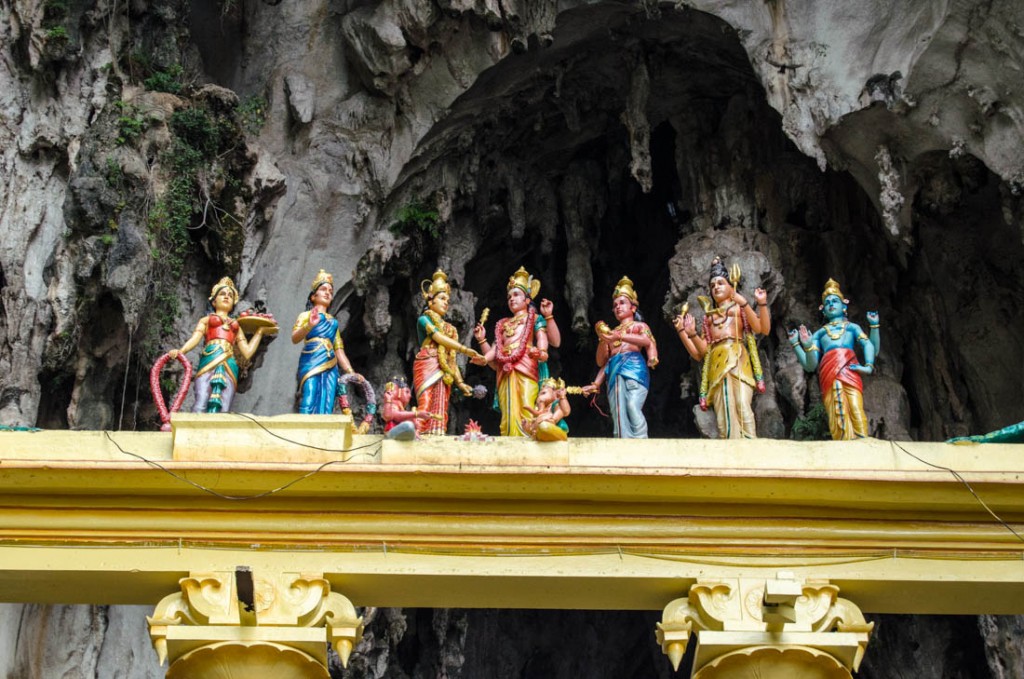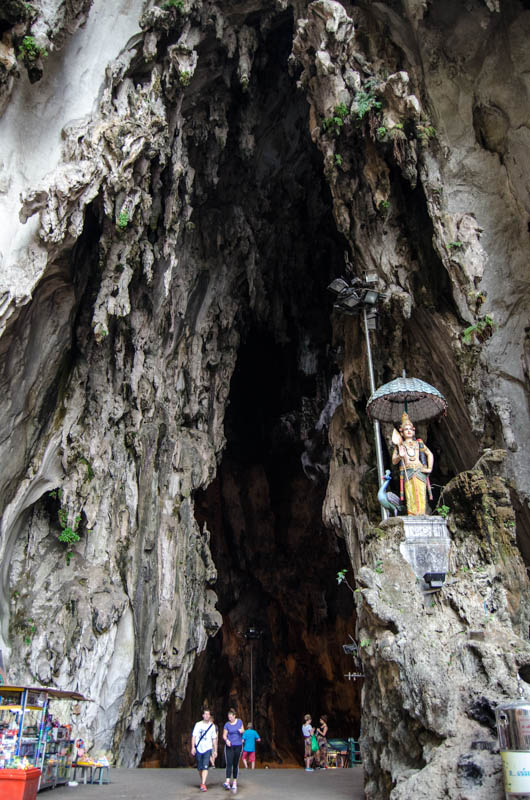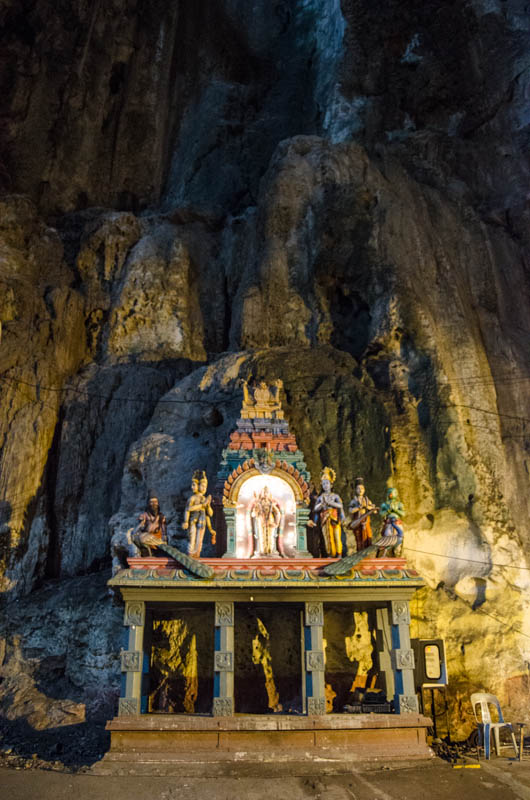 In addition to deities and shrines, you can also find one more thing at the Batu Caves…… my old friends from Bali, macaque monkeys. As wikipedia puts it:
The site is also well known for its numerous macaques, which visitors feed — sometimes involuntarily. These monkeys may also pose a biting hazard to tourists (especially small children) as they can be quite territorial.
These terrors are literally crawling all over the Batu Caves. And, unlike the Monkey Forest Sanctuary in Bali, there is no one officially in charge of trying to get them not to bite you. Suffice to say our visit to the Batu Caves was about as brief as humanly possible while still seeing the main sites.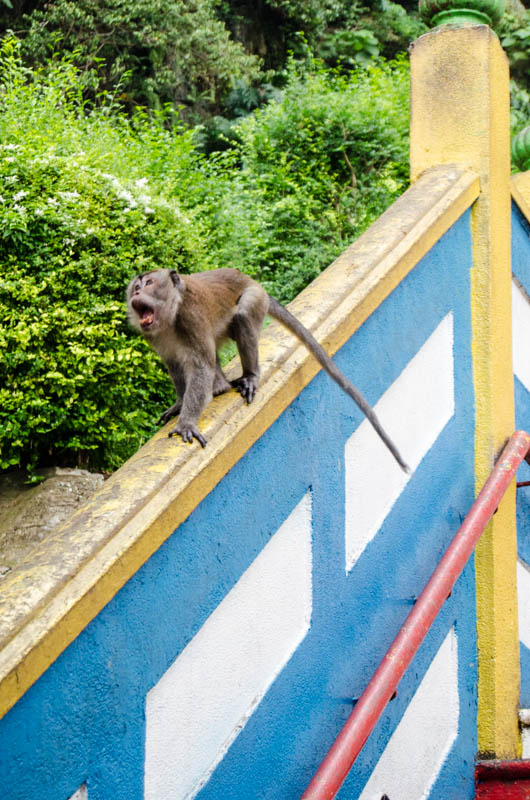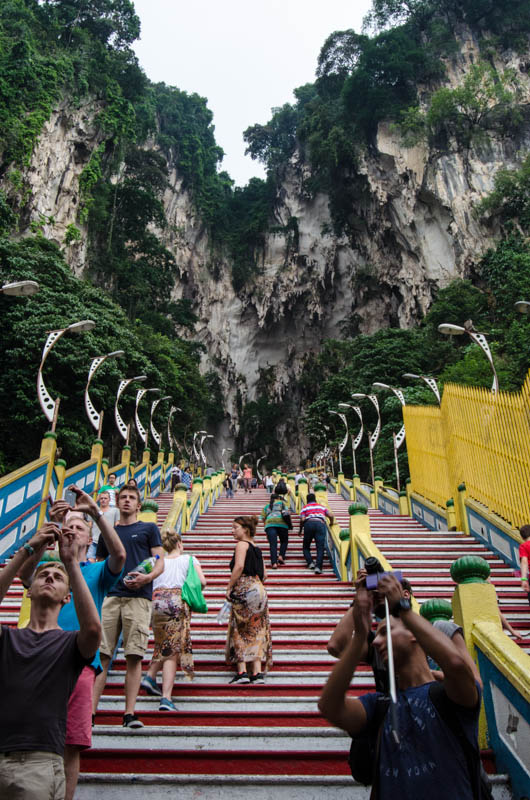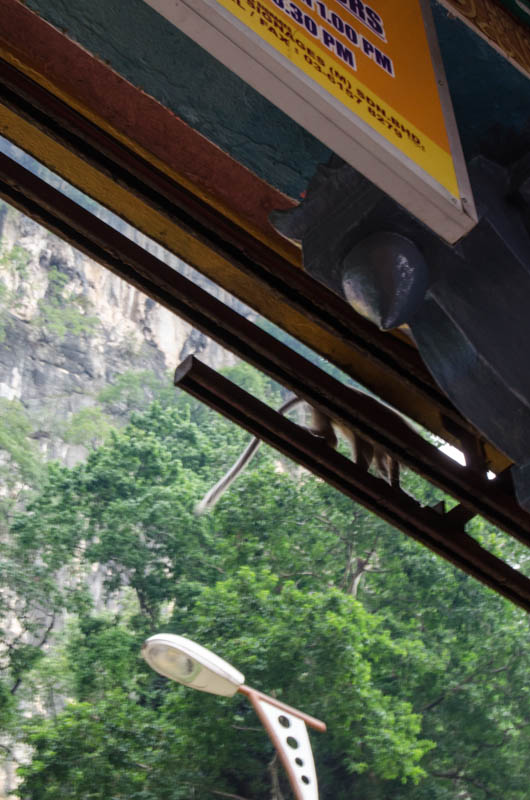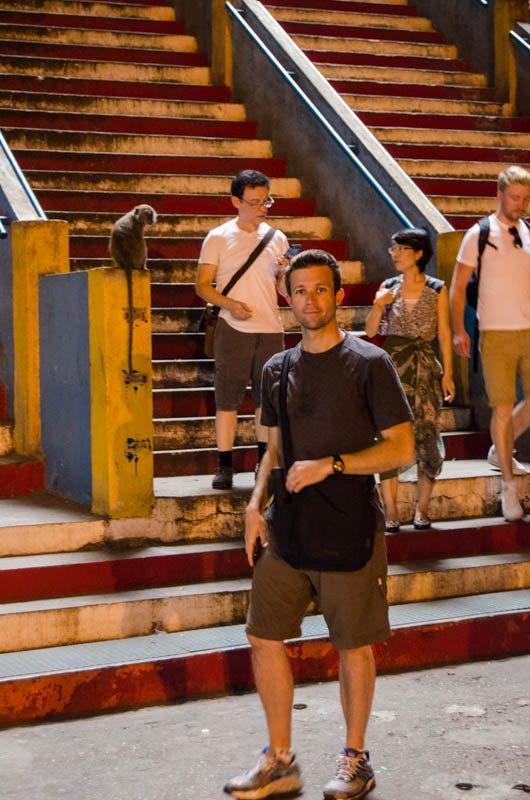 It makes sense that you can also find a large statue of Hanuman (remember him from the Ramayana Ballet I told you about?), the monkey god, here at the Batu Caves.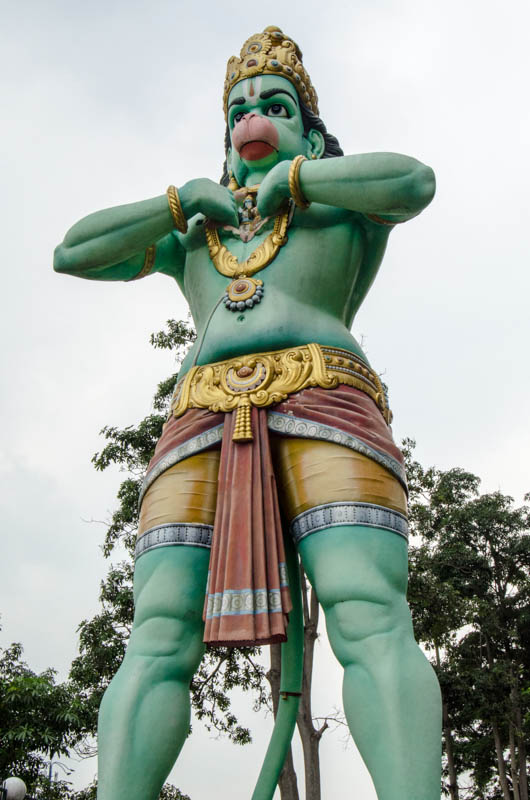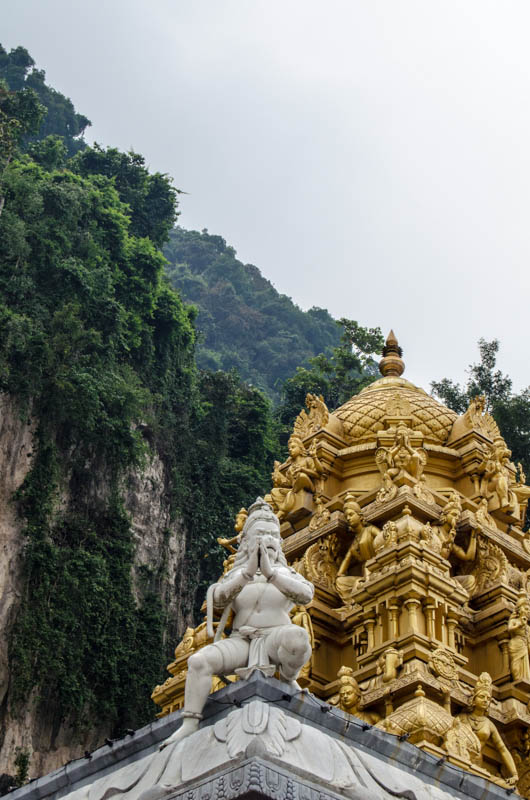 Meanwhile, Back at the Doubletree
With the monkeys safely behind us, Chris and I returned to our oasis at the Doubletree.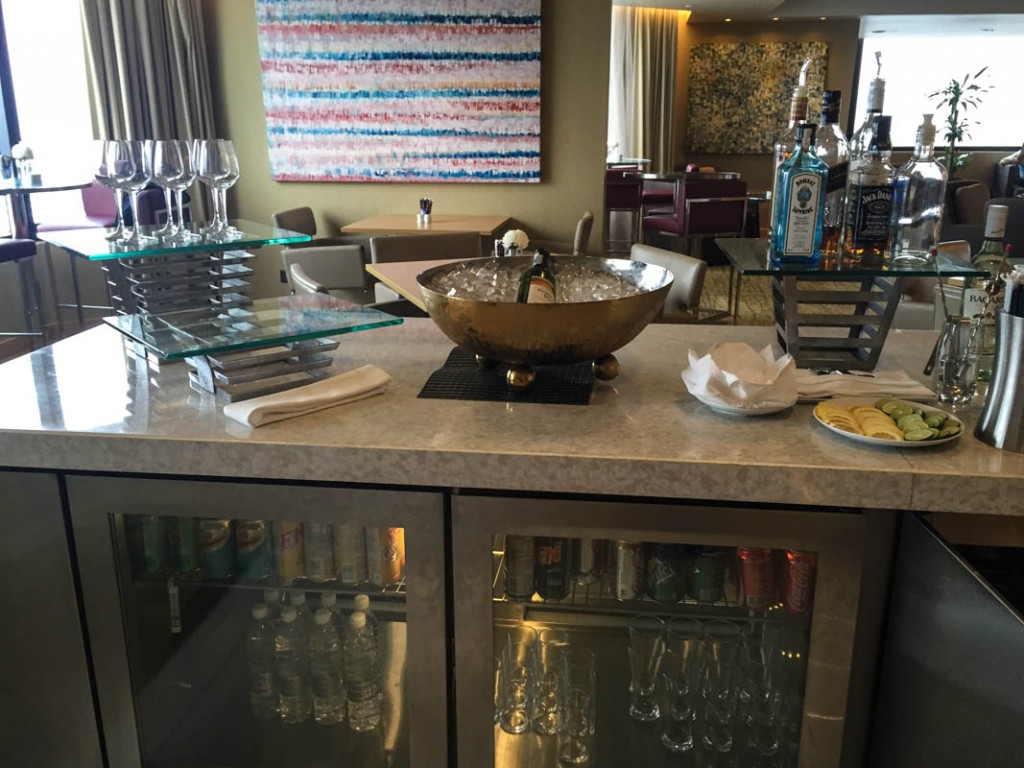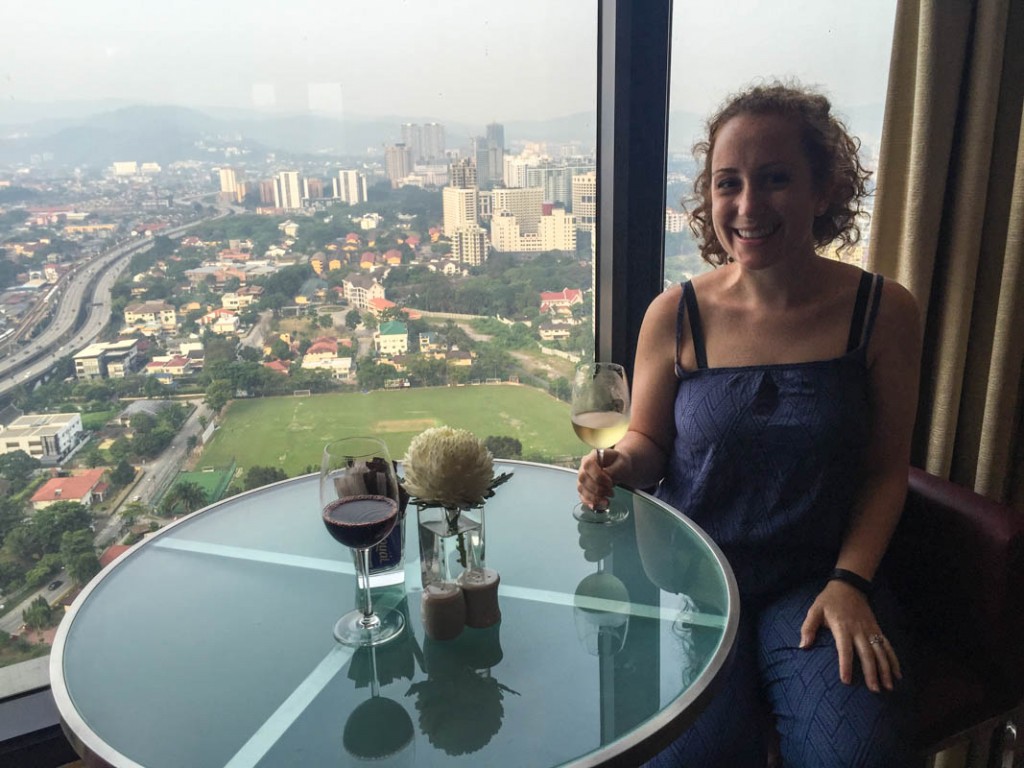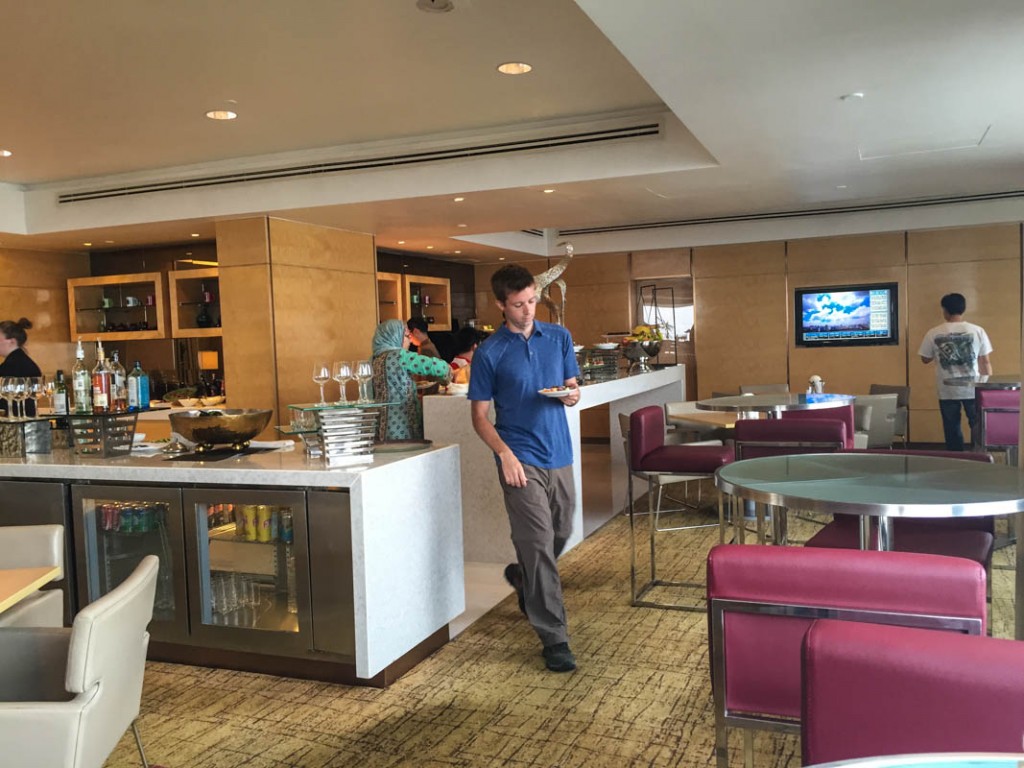 Seriously, though, we still haven't figured out how Hilton makes money on this deal. We had a massive breakfast buffet at our disposal every morning and unlimited drinks and food for two hours every night. Lounge access isn't always granted to Gold members (we didn't get it in Beijing or Narita, but we did get it in Kuala Lumpur), so we tried to take advantage of it when we had it. Admittedly, we did get sick of the mini sandwiches and cheese and crackers by the end of the week though. But all in all, for 4,000 points plus $35 per night, this was an excellent deal, and laying low in KL was a great way for us to save some money while feeling semi-normal on our otherwise very hectic travel schedule.