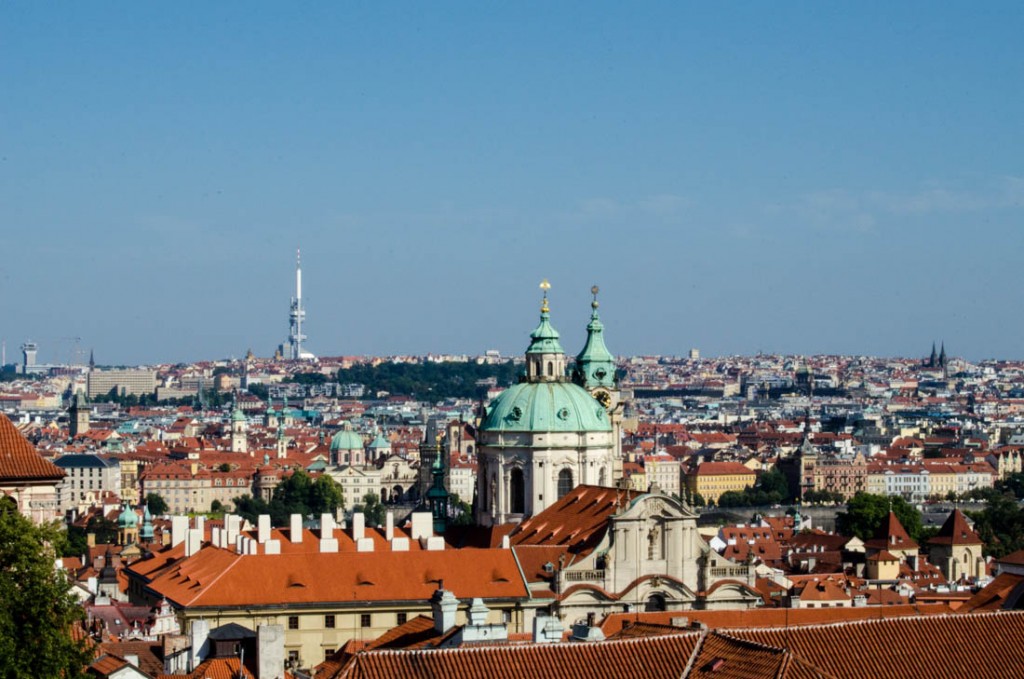 We had scheduled two nights in Prague completely by chance. Back in May we were frantically trying to book two-night stays with our Club Carlson points to maximize its buy one, get one benefit before the hotel program did away with it for new bookings starting in June. So we proactively threw a couple nights here and there on the calendar at properties that offered good value (two nights in Helsinki? Why not! How about Warsaw, Prague, and Bratislava while we're at it? Add a free night on to St. Petersburg? Sounds good!) and were prepared to cancel them if the travel plans didn't work out later. Luckily, so far, they have all worked out great, and so we found ourselves arriving at the Prague train station with two nights and not much of a plan. Thankfully, an awesome friend in Chicago sent us must dos (thanks, Dan!), so, shortly after checking in early Saturday evening, we set off to fulfill some of his recommendations. And ended up with one of the coolest nights of our travel experience yet.
I'll do my best to give you the firsthand view of our amazing night in Prague. Our hotel was in Prague's new town, a neighborhood that circles its old town area and, despite its name, is still hundreds of years old. It was Saturday around happy hour time, so our first agenda item was to visit U Medvidku, a 550-year old brewery that is also a flagship beer hall for Czech Budweiser. Yep, there's a Budweiser over here too. The Budweiser name actually comes from a city in modern day Czech Republic (Budweis, in German, which was one of the official languages at the time) that has been brewing beer since the 13th century. Similarly, by the way, the nearby city of Pilsen also gave rise to the style of beer nowadays called pilsner. To make a long story (and about 100 court cases) short, both Anheuser-Busch InBev and Budweiser Budvar brewing companies claim rights to using the name associated with this type of beer, Budweiser. After decades of (still ongoing) litigation, the current state is that Czech Budweiser is sold under its own name in European markets, while in North America its sold as Czechvar.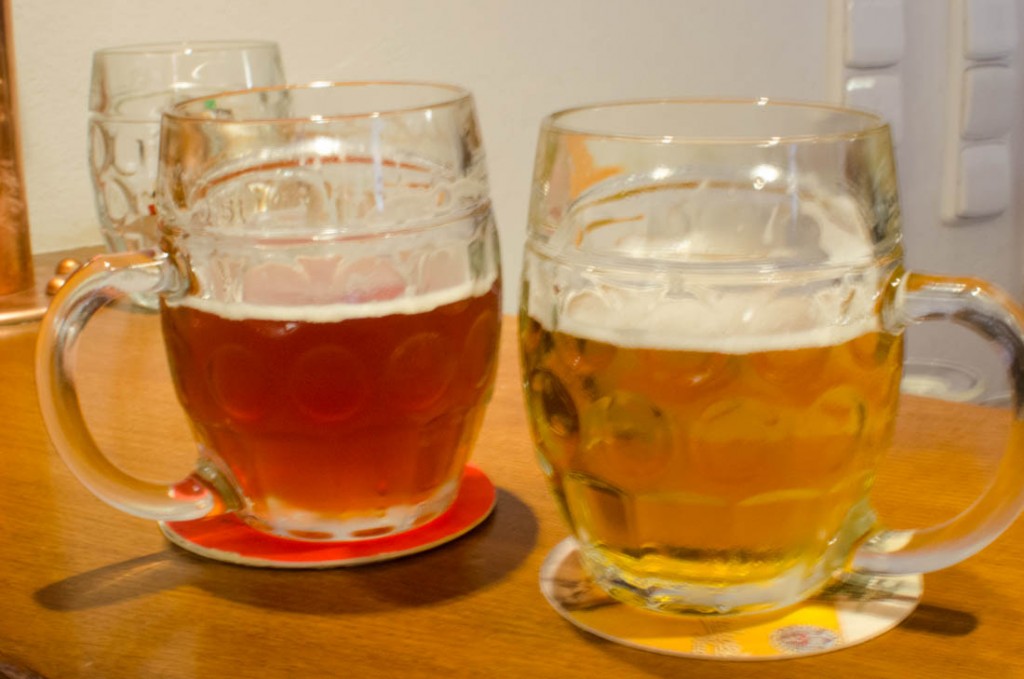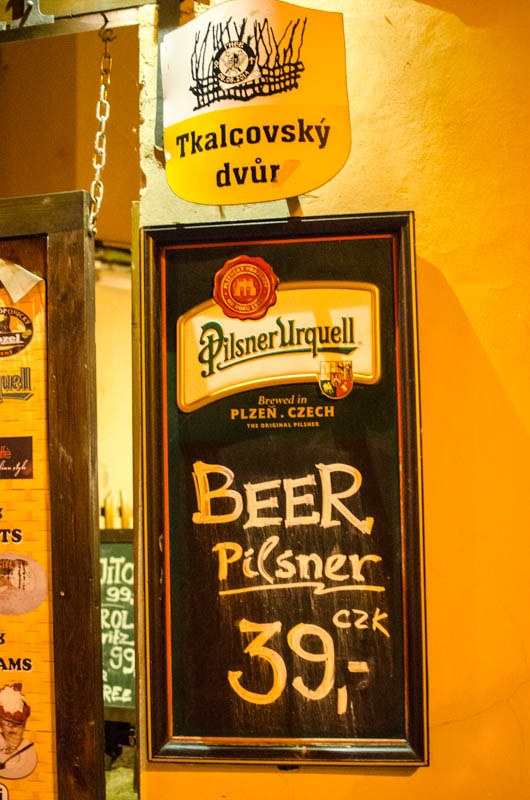 As you can probably already tell, beer is a big deal in Czech Republic. But rather than the alcohol-heavy microbrews that are all the rage in the States, light, foamy lagers are the name of the game here. Bars usually only vend one type of beer (there is a Czech motto that, in one night, you must stay loyal to one woman and one beer), so your choices upon arrival at a bar are usually light or dark, big (0.5 liter) or small (0.33 liter).
After one light, one dark (both big) beer at U Medvidku, Chris and I continued on our journey towards Prague's old town square. As walked along the one of the narrow cobblestone arteries that all lead to the main square, the crush of people around us thickened, and the restaurants and shops shifted to those that only catered to visiting tourists. All of a sudden along our walk, I heard the muffled sounds of a rowdy party. The merriment was coming from a non-descript building with graffiti scrawled the front, at complete odds to the rest of the touristy places around it. Overcome with curiosity, I poked my head into the poorly-marked entrance door and first thought I had mistakenly wandered into a private club (Knights of Columbus or VFW-style).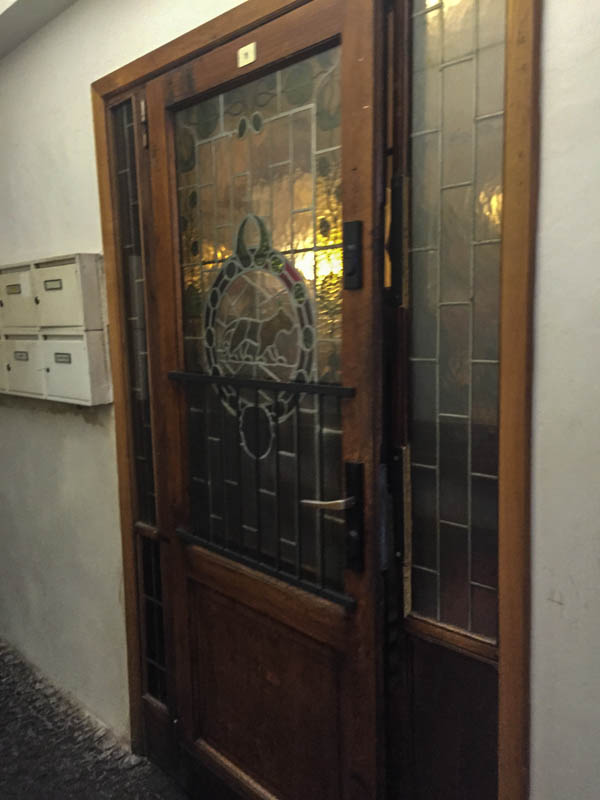 Upon closer inspection, it was a hidden away beer hall filled to the brim with patrons. After mistakenly trying to order beers at the small bar (which had five handles all dispensing Pilsner Urquell), the non-English-speaking waiter ushered us to two empty seats at a communal table. I was originally thinking of not ordering a beer (or at least getting a small one) since I had just consumed half a liter at U Medvidku, but those thoughts were quickly put to rest when two foamy 0.5 liter mugs were placed in front of us. The waiter also took out a long, skinny sheet of paper and placed two tick marks on it, with plenty of room to grow (probably the most Czech version of a beer tab there could be).
Looking around the room, I took in the place's diverse clientele. We saw everyone from locals enjoying this authentic oasis in the otherwise touristy old town (there was a particularly great old man with a walker shaking hands with all the bartenders and waiters), to even another pair of Americans seated at the table next to us. Looking directly above our heads, we noticed that we had initially missed perhaps the bar's most famous and presidential of patrons.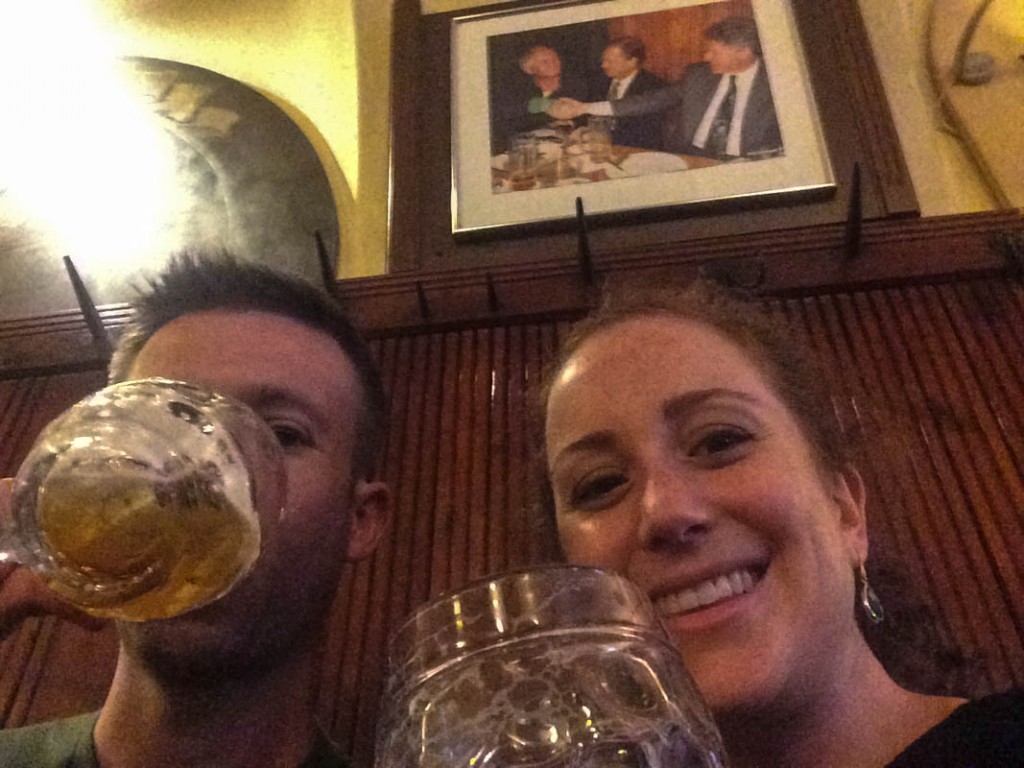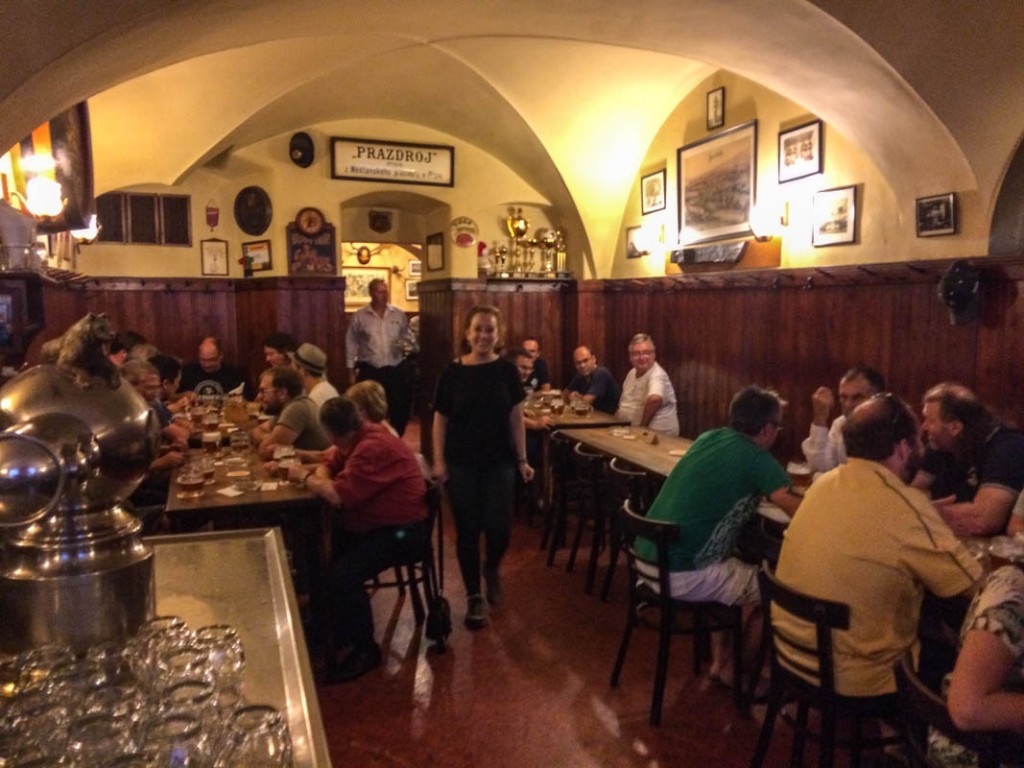 Also, here's a pro tip. In the Czech Republic, waiters assume that when your beer is empty, you want another one. As soon as you drain your glass (or look like you're about to), unasked, a new one is plopped down in front of you. As we had been in Prague now for several hours and had only seen the inside of beer halls, I (lamely) warned Chris to leave enough of his beer in his glass to avoid the waiter's attentions until we were ready to leave. We left with only two tick marks on our paper, but with a seriously great experience in our travel collection. It was one of those amazing experiences where going with the flow and embracing a little adventure (such as poking your head through random doors where it sounds like fun is going on) definitely pays off.
Reluctantly emerging back into the tourist crush, we found ourselves entering Prague's old town square right at twilight. [Pro tip #2: Twilight is usually the perfect setting to see anything for the first time.] And, boy, did this 13th century square not disappoint. Sure, it was packed with thousands of tourists speaking every accent of English and other of the world's languages, but the Saturday night bustle contributed a bit of magic to the air, and we saw the square's main sights illuminated beautifully for the first time.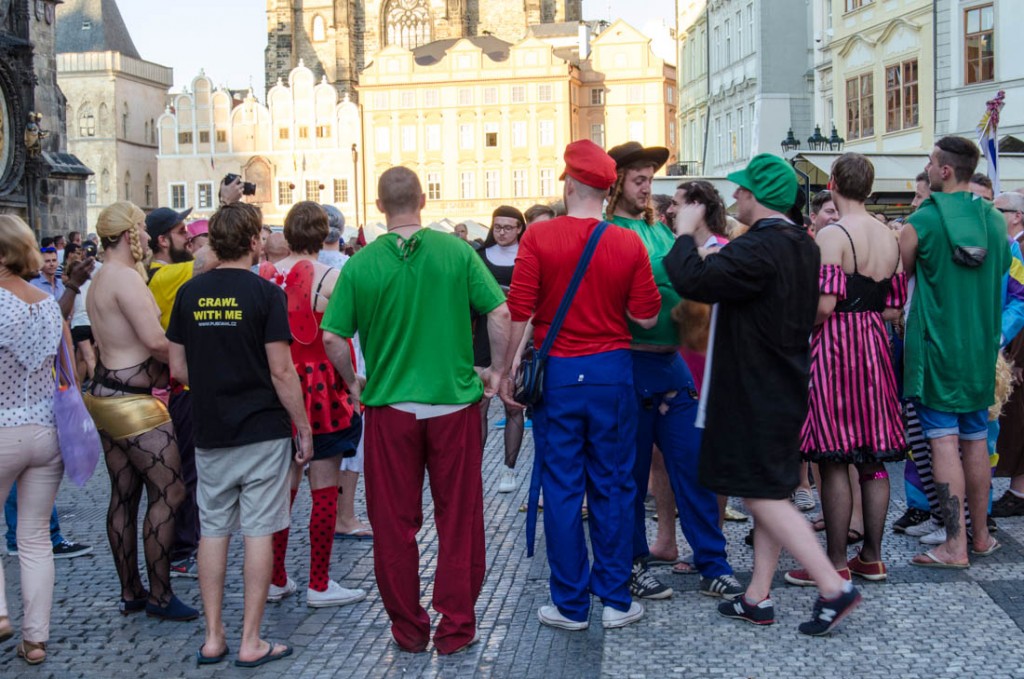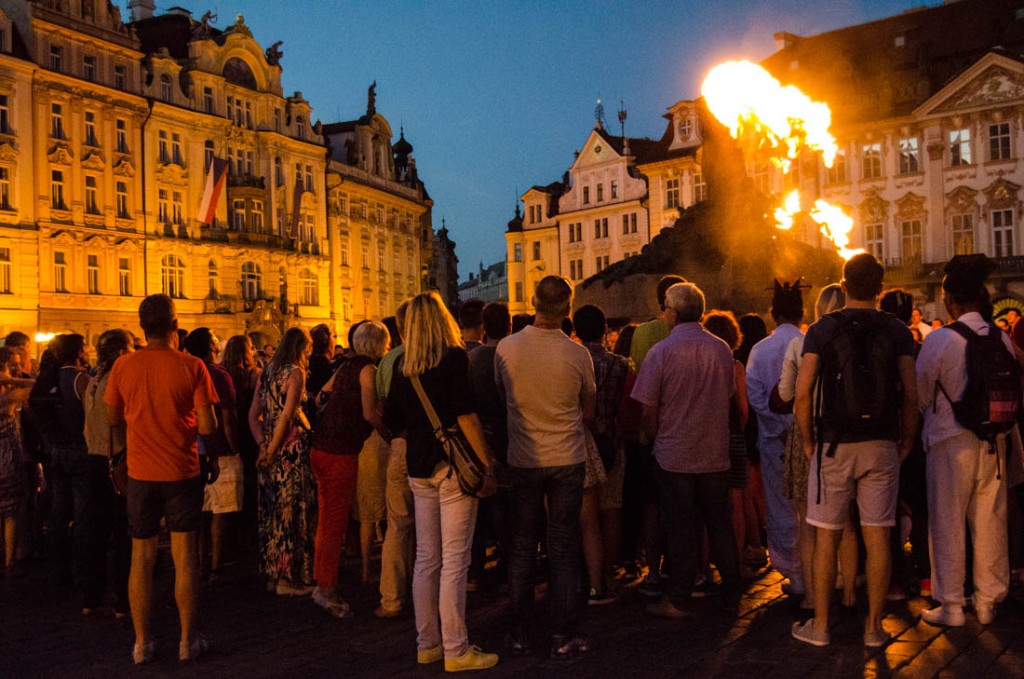 After watching the excitement in the square for awhile, we wandered towards Prague's famous Charles Bridge. Charles Bridge is a simply magical stone bridge that connects Prague's old town with its castle quarter. It's dotted with dozens of religious statues that eerily glow at night. And on the other side of the bridge? Well, that's only one of Europe's largest castles. And we saw it for the first time lit up against a setting sun. Are you getting a sense of why this was one of the coolest nights ever? As icing on the cake, we stumbled upon a flock of swans after spontaneously walking down towards the river bank.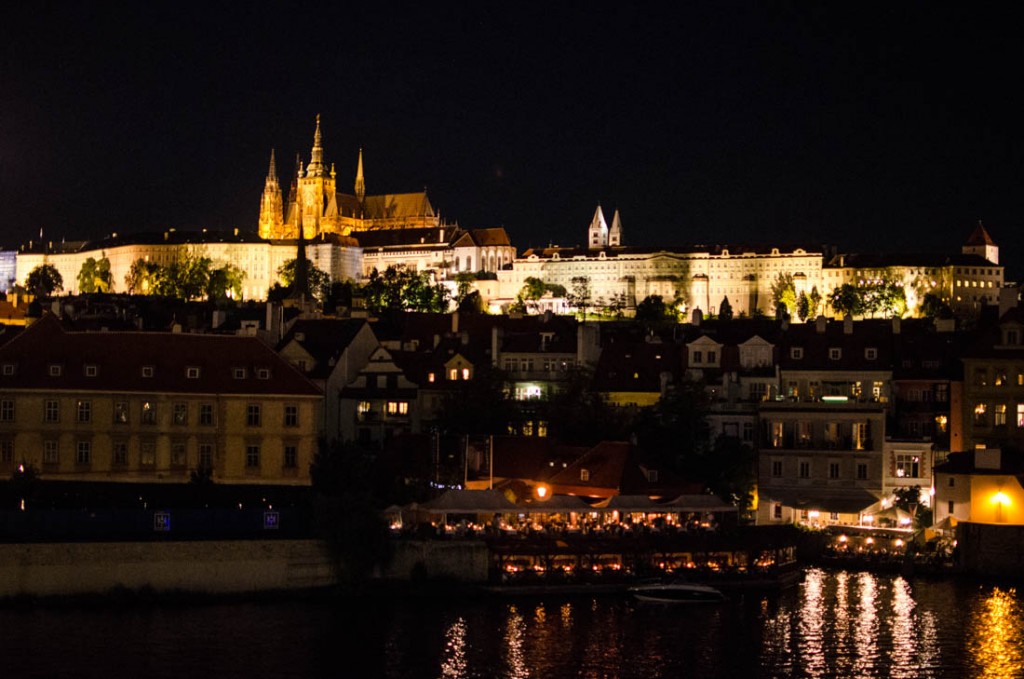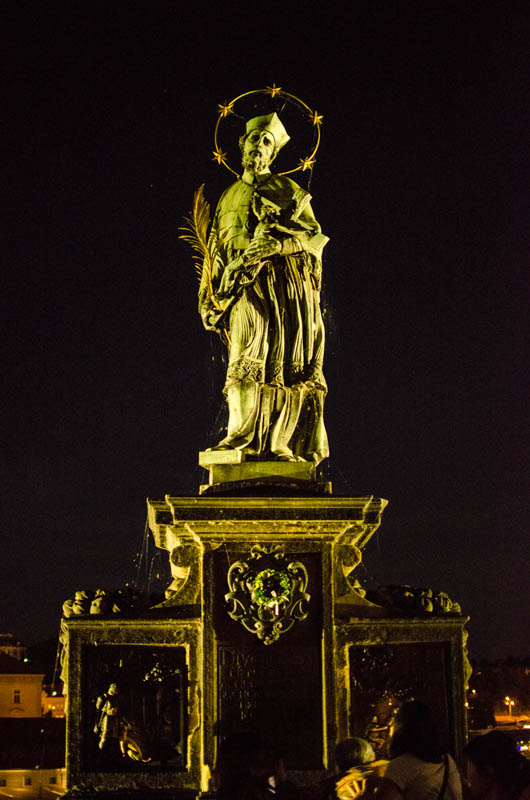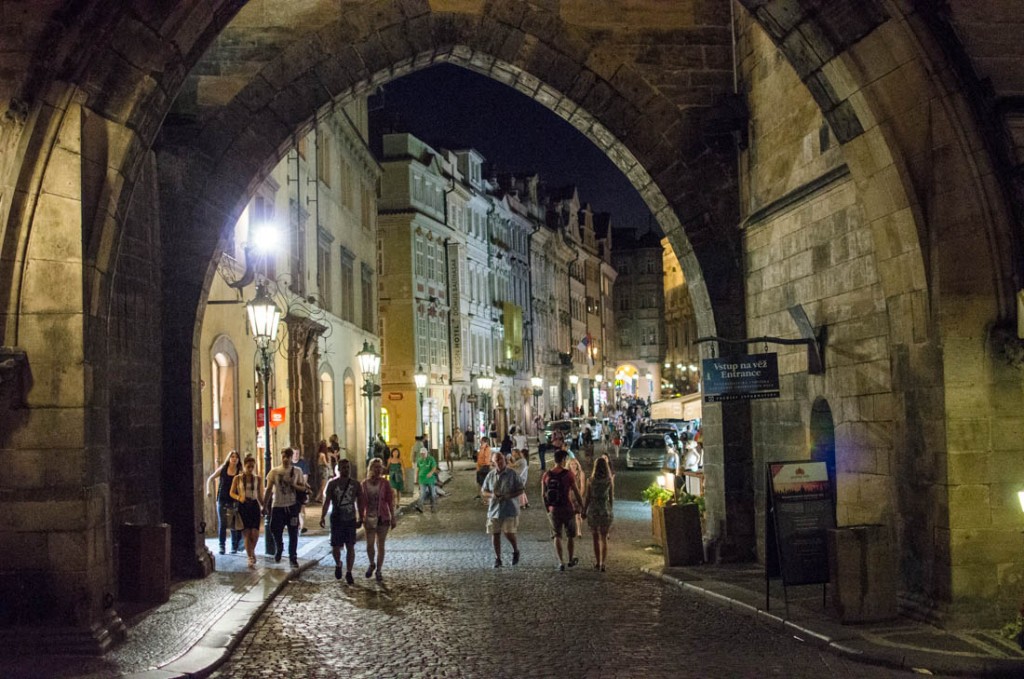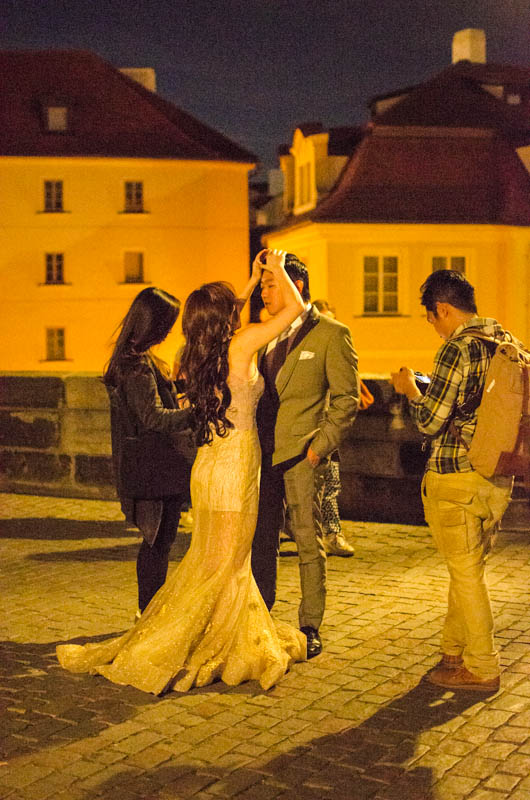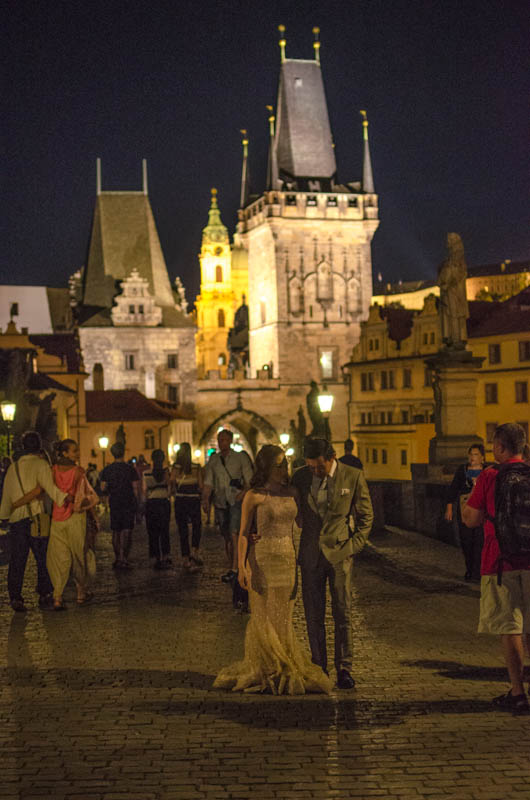 This was just our first night in Prague, by the way. But I just realized I've already written over a thousand words, and more than half of them were about beer. I guess that is fitting for the Czech Republic though, the birthplace of so many great beers and still today the country with the highest per capita beer consumption in the world. For the sake of expediency and your scanning pleasure, I submit to you the rest of our trip in the form of picture captions.