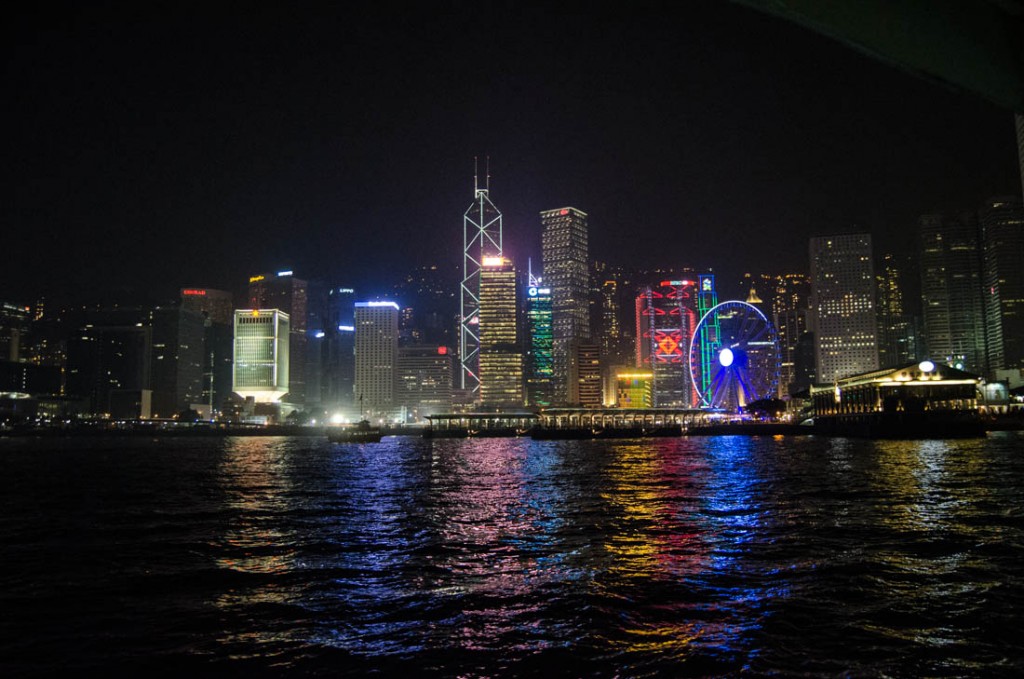 Our airline miles and hotel points have worked hard for us on our trip, but the value we realized from the four nights we spent in Hong Kong might be the most impressive yet. It also provided us with a fantastic example of how and when to cash in those free-night certificates that come along when you take out a hotel-specific credit card. As a major financial center, Hong Kong is a super expensive place to visit, and paying out of pocket for a hotel or Airbnb would have cost us hundreds of dollars. Instead, we decided to cash in all of our IHG points (plus a few extra that we had to purchase) for two nights at the Hong Kong Intercontinental, an absolutely gorgeous hotel on the Kowloon side with one of the best views from its lobby bar I've ever seen in my life.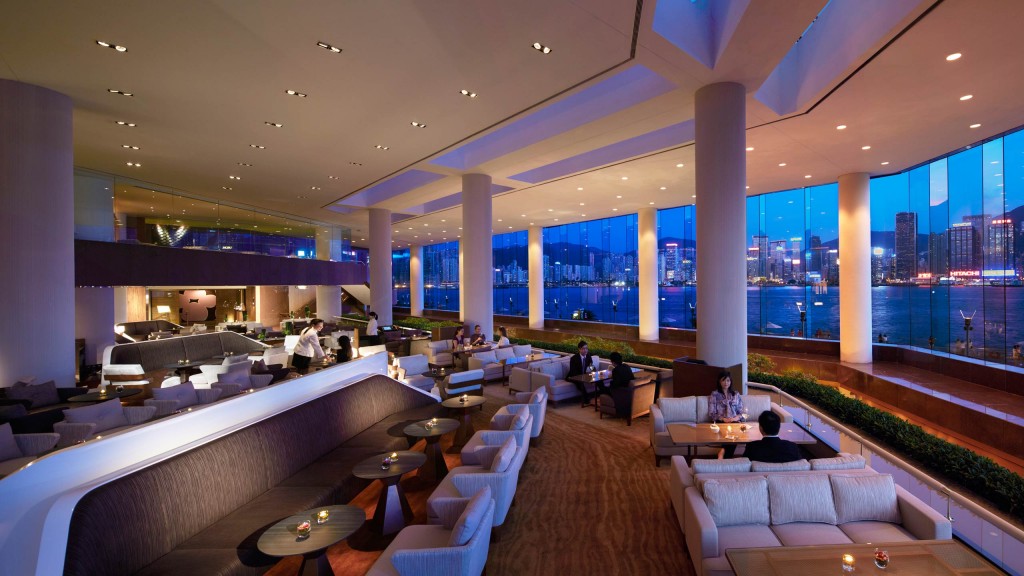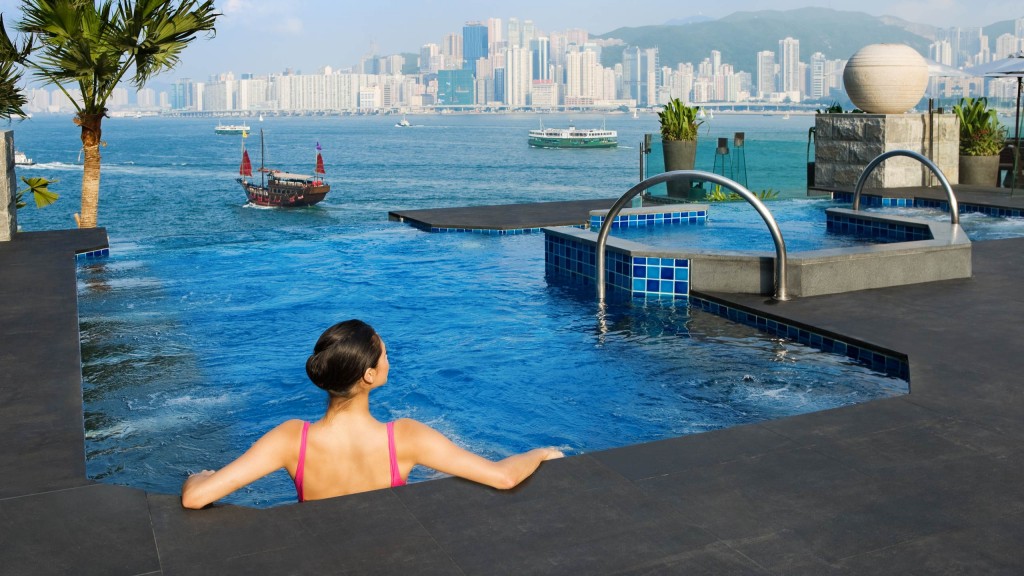 This part of the trip also showed how a little effort to understand credit card and hotel rewards can go a really long way. Here's an example. We were able to use the sign-up bonus from our IHG credit card to get us most of the way towards the top tier Spire status, and several other stays in IHG hotels put us all the way there late last year. Among other perks, Spire status comes with room upgrades and free drink certificates, which we put to good use enjoying our luxurious executive room at the Intercontinental and enjoying cocktails in the otherwise prohibitively expensive (on a RTW budget) bar. But perhaps the best gift of our Spire status with IHG was our ability to leverage it to also achieve the top status with our favorite hotel brand, Hilton.
Just as we received notice that we reached Spire status with IHG, we also found out that Hilton—in the effort to steal loyal customers from other brands—was offering a status match program. We submitted our Spire notification to Hilton and voilà… Hilton Diamond status! We've been eyeing Diamond status for awhile, but it requires 60 nights of stays in a calendar year and was thus out of our reach. But thanks to IHG, Diamond Status and its perks like room upgrades and complimentary access to the executive lounges was now ours. We could think of no better place to put it to use than on Hong Kong Island at Hilton's signature hotel brand, the Conrad.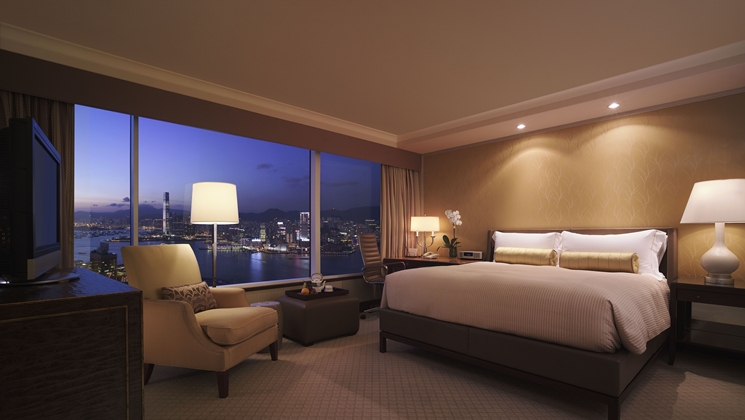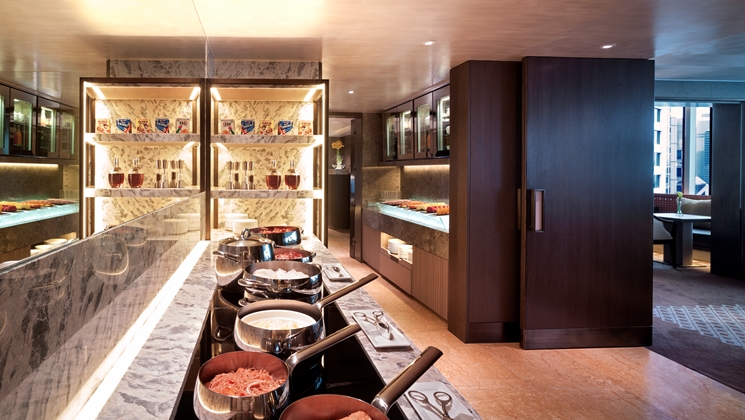 And the value play continues. Paying to stay at the Conrad would have set us back around $500 a night, plus probably around another $30-$50 a person for the decadent breakfast buffet. Instead, we chose this high-value opportunity to cash in our two free night certificates and paid a grand total of $0 for this incredibly luxurious stay. Our Diamond status got us free access to the breakfast buffet and entrance all day into the executive lounge where we could enjoy afternoon tea from 3-5pm, cocktails and canapés from 5-7pm, and a bunch of other goodies at other times throughout the day. The lounge was truly world-class (on the way to our table, I overheard snippets of conversation that referenced the "capital gains tax…" or "how our board operates…").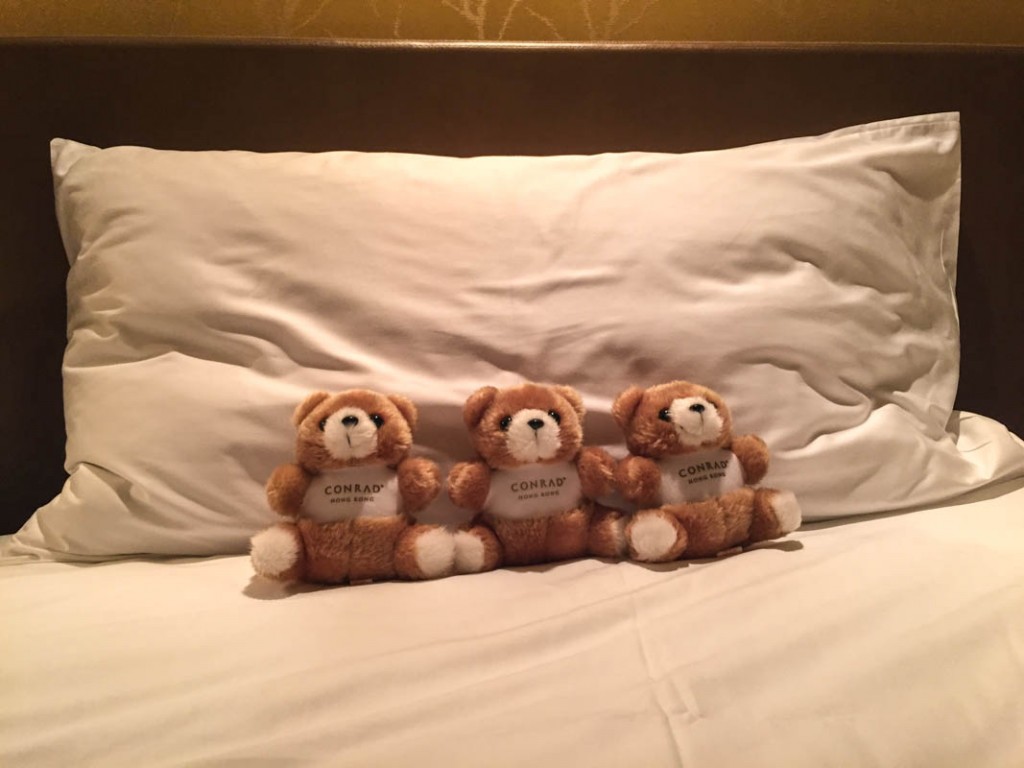 This stretch of our trip happened to overlap with when my father came to visit us, and he deserved every bit of this luxury thanks to what he had to endure to get here (which included, but was not limited to, a winter snowstorm, canceled flights, long layovers, and, finally, a 16-hour last leg that took him close to the North Pole). I'll admit, the three of us spent a good deal of our time in Hong Kong enjoying the amenities at the Intercontinental and the Conrad, but we did drag ourselves away from the executive lounge long enough to see some of the sights.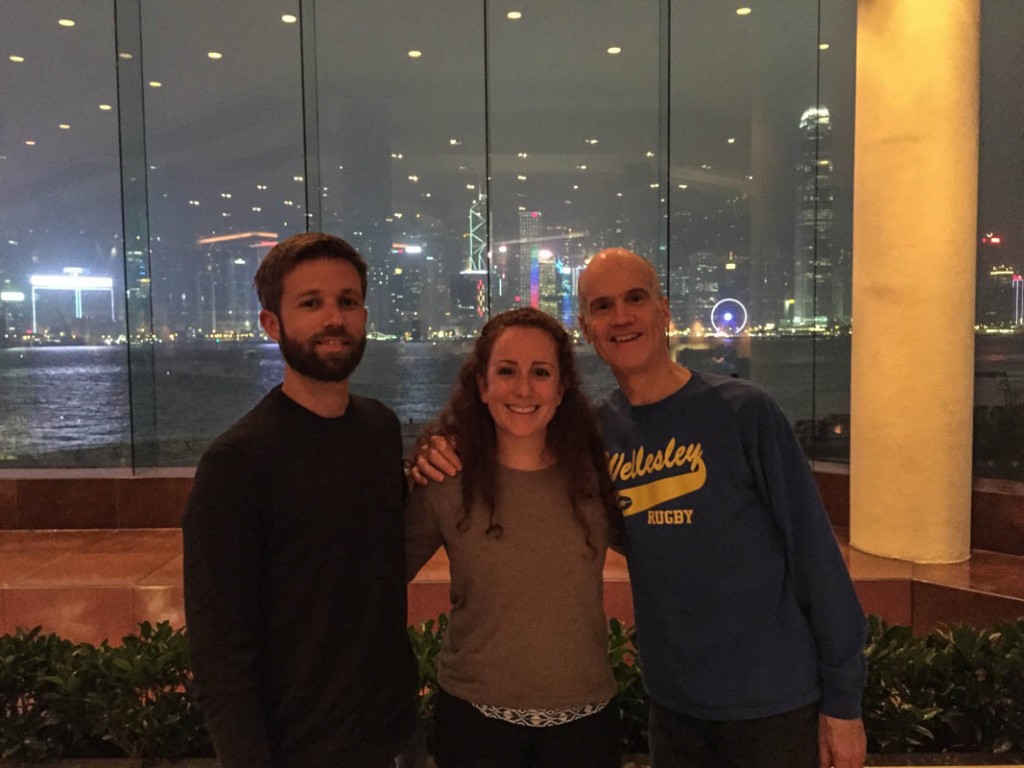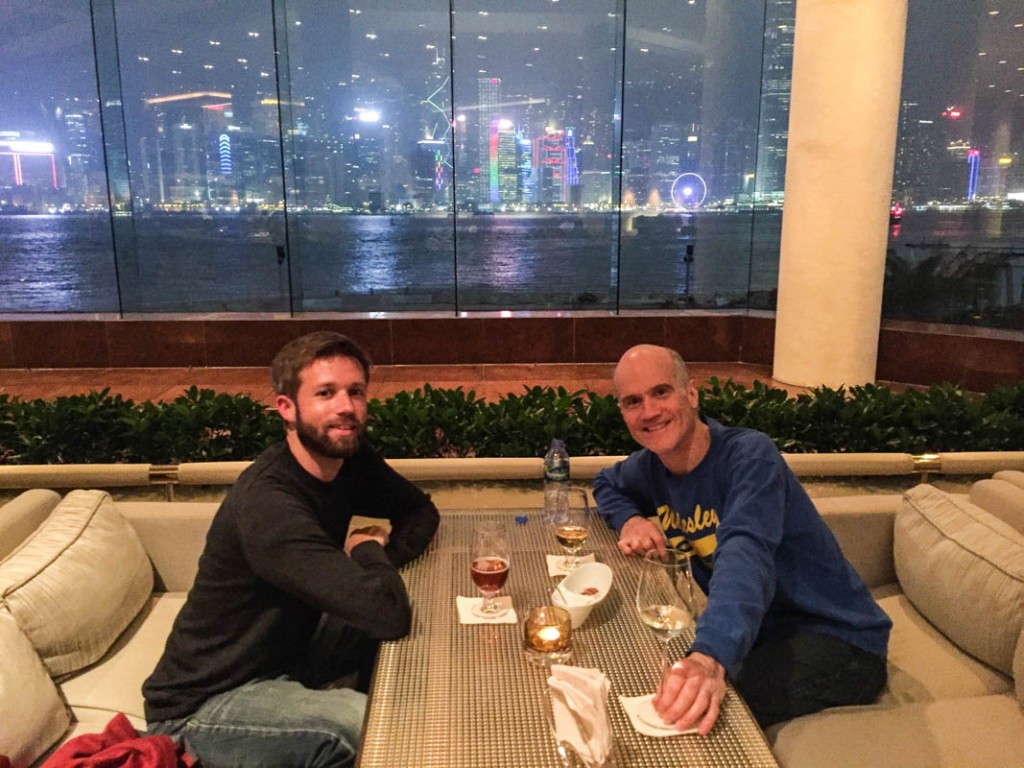 For those unfamiliar with Hong Kong, here's some quick background: At the south-eastern tip of China, Hong Kong is a cluster of land made up of Hong Kong Island, the Kowloon Peninsula, Lantau Island, and the New Territories. It was a British Colony up until the United Kingdom transferred sovereignty to China in 1997. Now, it is a Special Administrative Region of China that operates with a high degree of autonomy (though recent events like the kidnapping of Hong Kong booksellers are raising concerns about the security of that self-rule). A beacon of free trade, Hong Kong is a major global financial center and port city, and its sophistication reminded me a lot of Singapore.
Back to our adventures here, my Dad was a great sport when we took him for dim sum at Tim Ho Wan, which is reputed to be the world's cheapest Michelin star restaurant, and even dove into a plate of glutinous rice and unidentified meat wrapped in a lotus leaf (though he did ask for a plastic fork in order to accomplish this task). Way to go, Dad!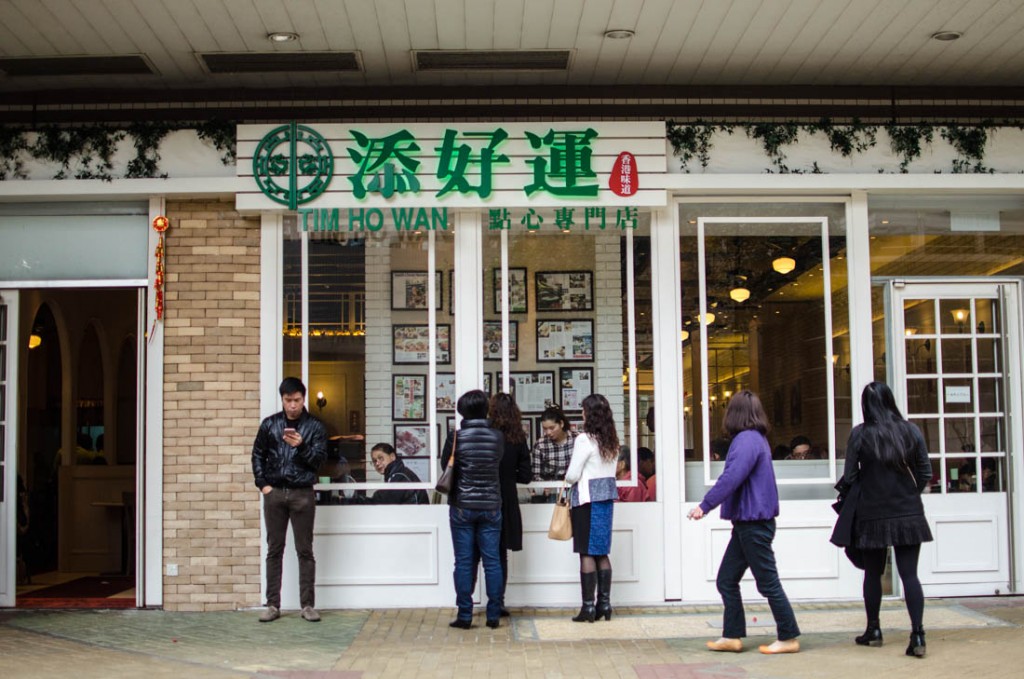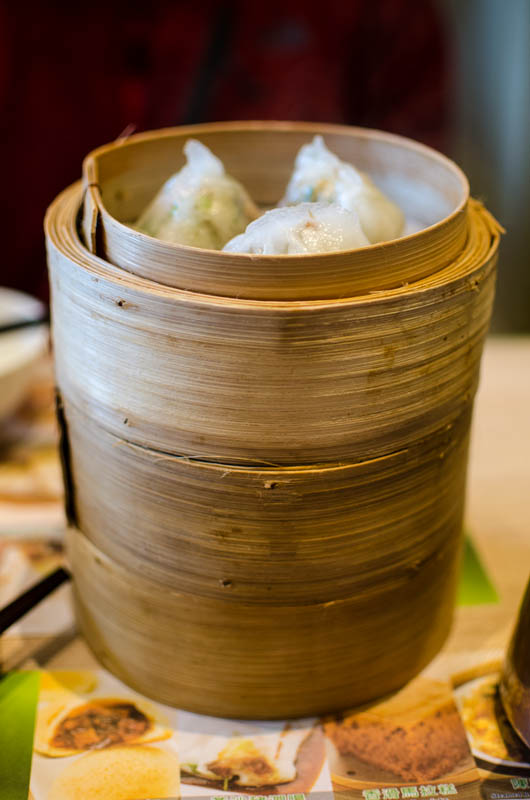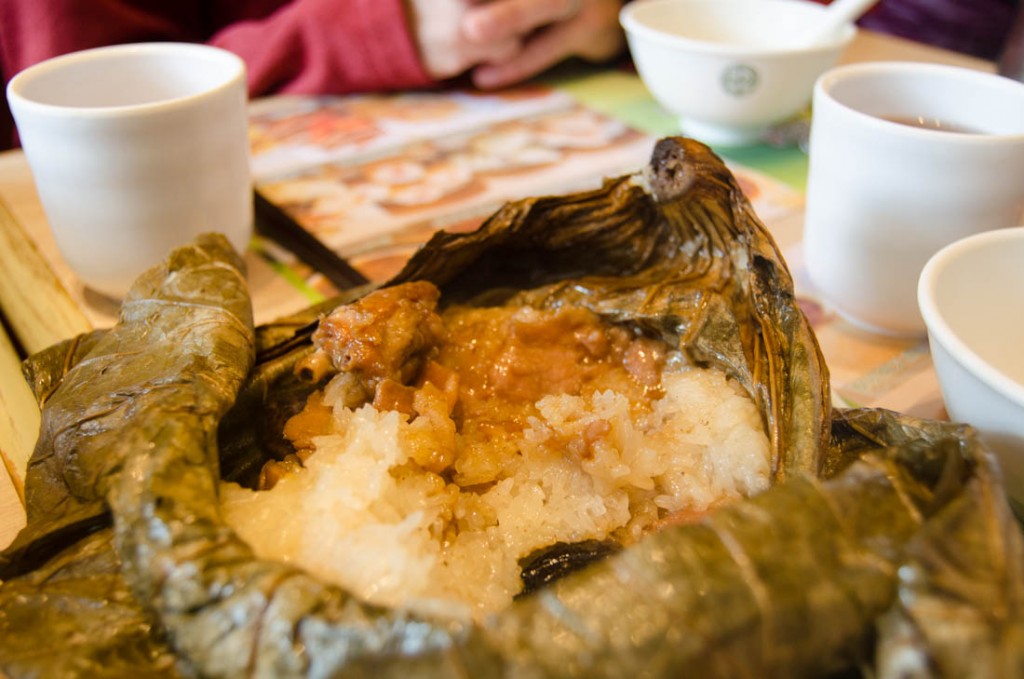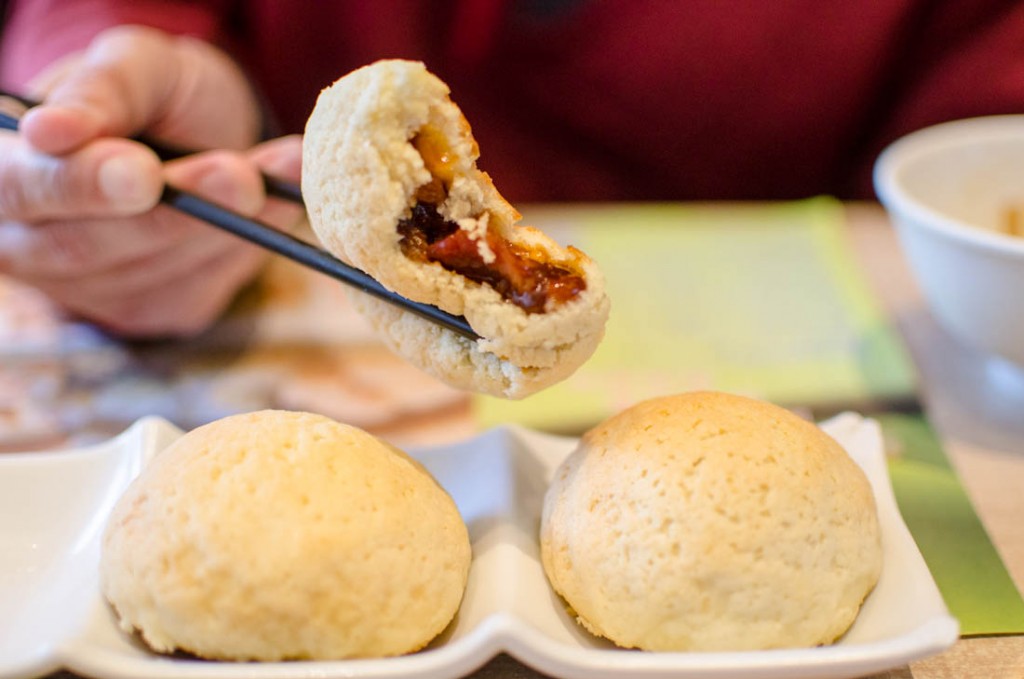 One of the best places to appreciate the scale of Hong Kong is to take the tram up to the Peak and enjoy the view of the island's skyscrapers and Kowloon across Victoria Harbor. On our last night, we took the ferry across the harbor to check out the night market scene in Kowloon. We ended the night at a cool bar whose great live music more than made up for all the middle-aged expats hitting on the local women around us.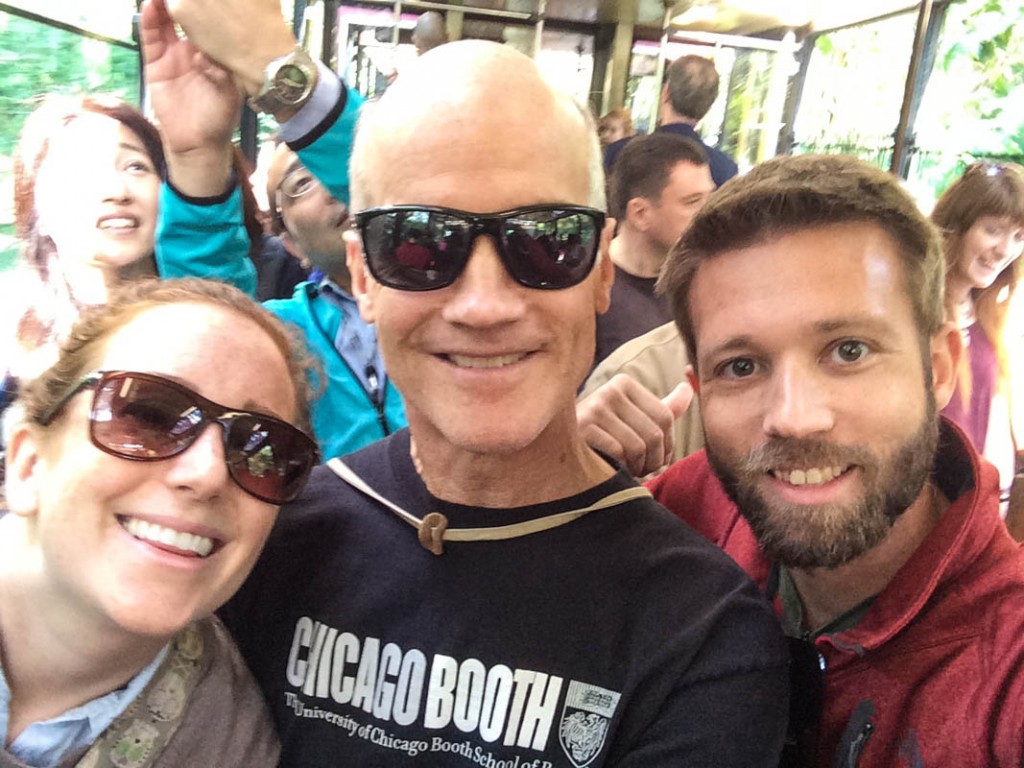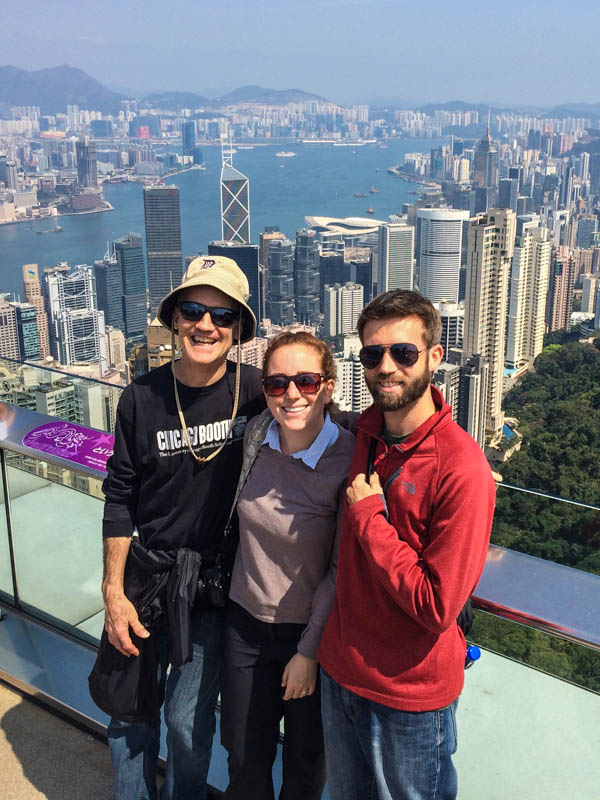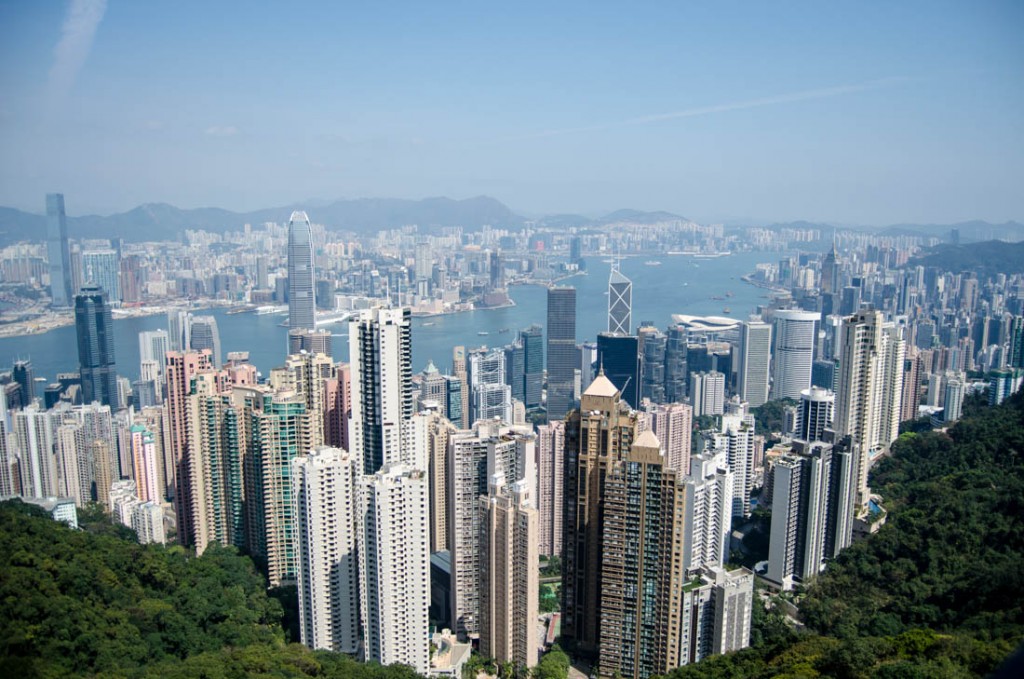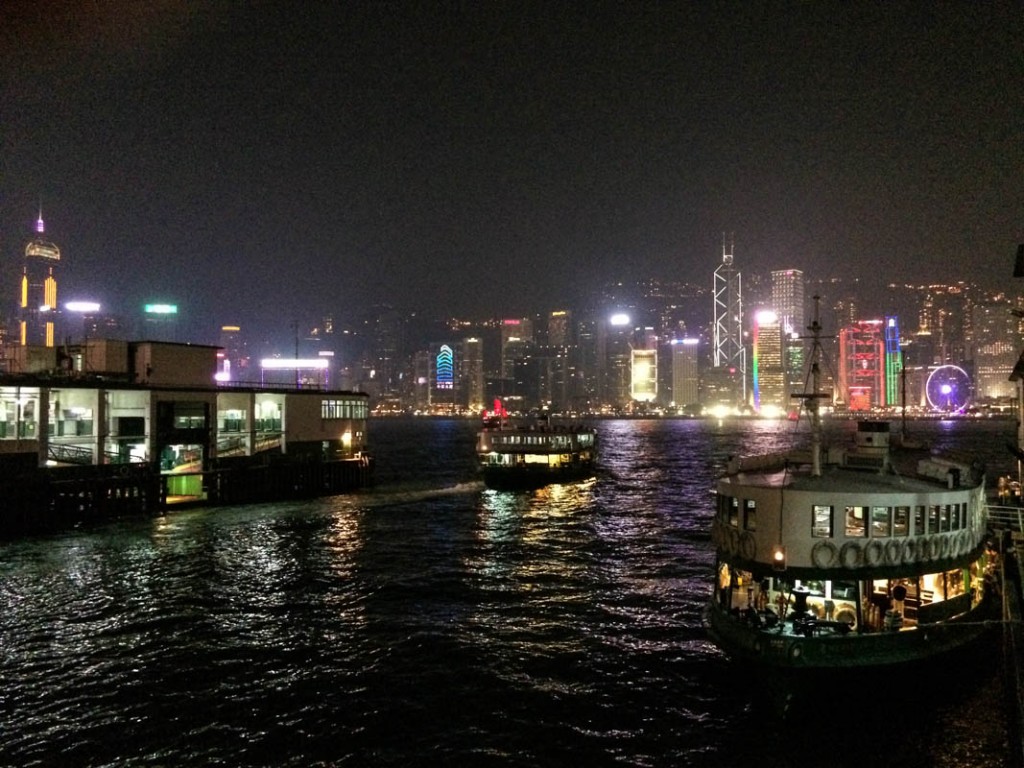 But the luxury wasn't over for us yet! For the bargain price of 15,000 British Airways Avios each (which we converted from our Sapphire points), we were able to fly business class onto our next destination of the Philippines. Not only did that earn us a lay flat seat on Cathay Pacific, but it also gained us entry once again into one of the nicest airport lounges in the world, The Bridge at the Hong Kong Airport.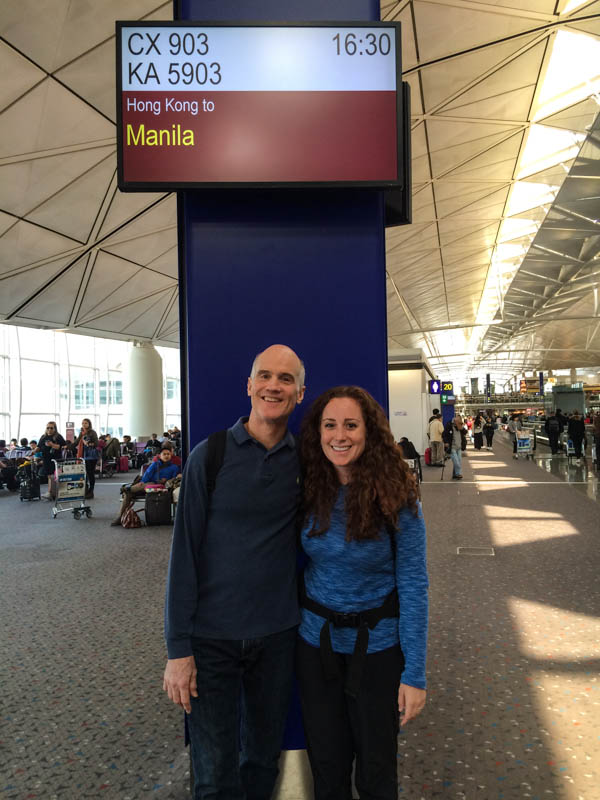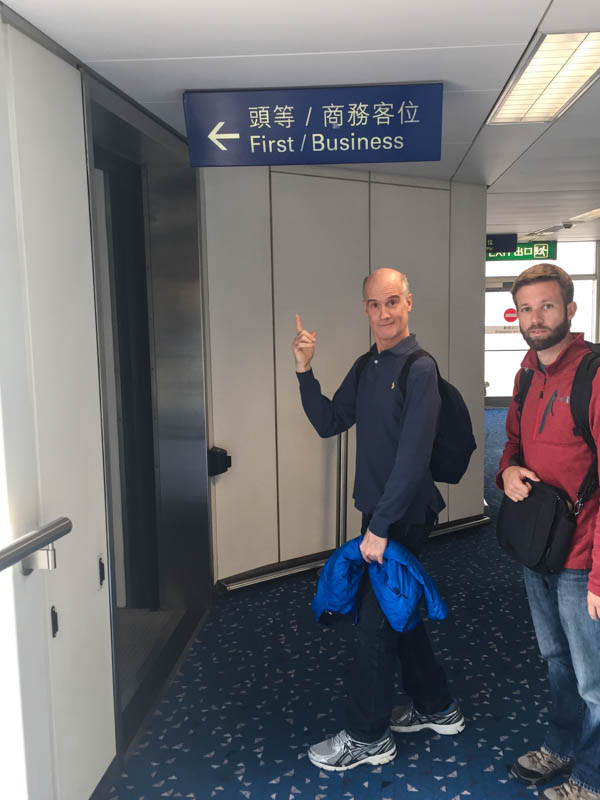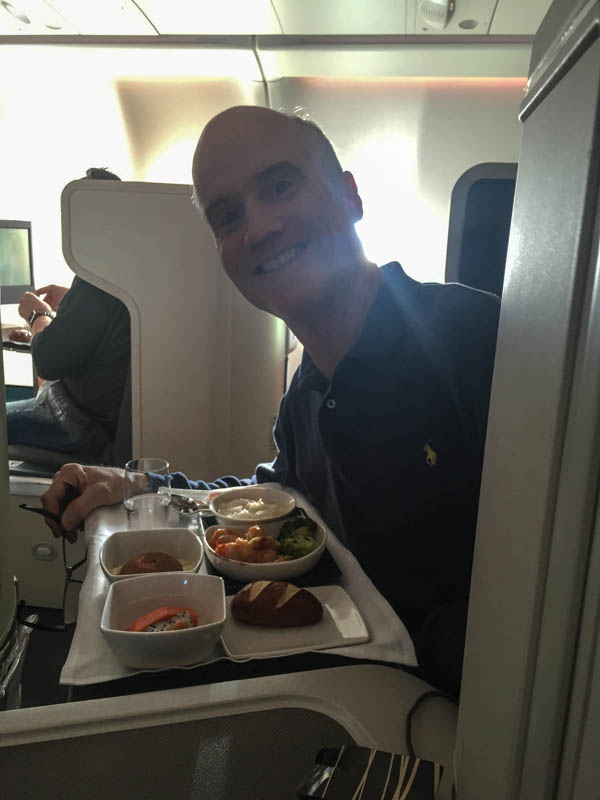 In Hong Kong, our miles and points strategy earned us thousands of dollars in value at almost no out of pocket cost. But the memories of your dad eating glutinous rice with a tiny plastic fork? Well those are priceless.