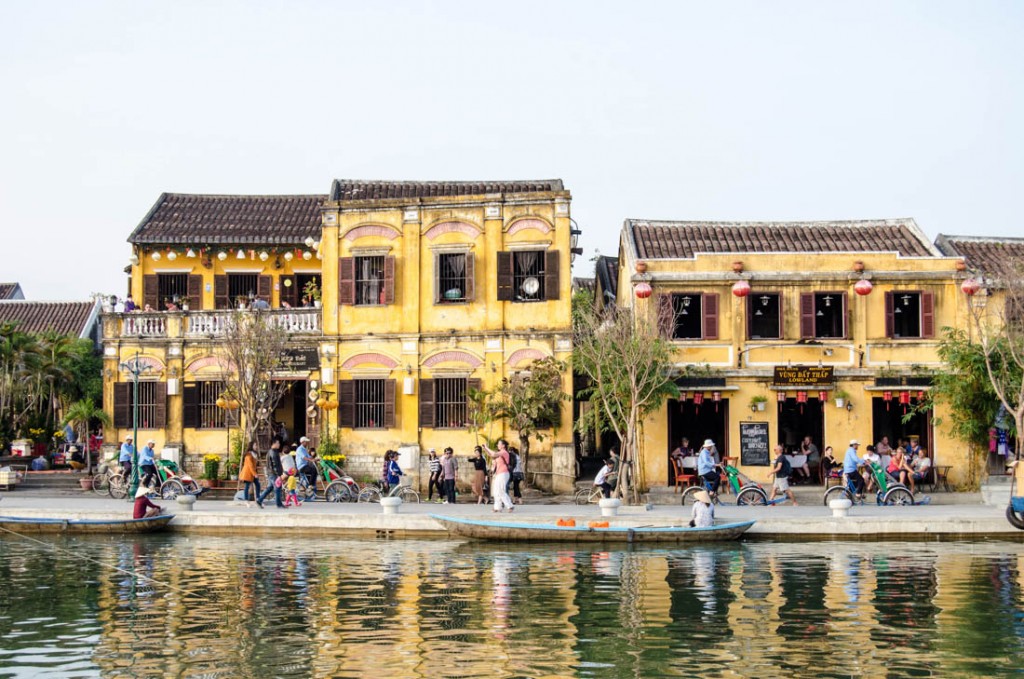 Our period of low-key travel and some rest and relaxation that started in Chiang Mai and Hanoi continued into Hoi An. And this picturesque city in the middle of Vietnam was the perfect place for it. Hoi An holds UNESCO status as an example of a very well-preserved 15th to 19th century trading port. It also may be one of the most photogenic cities in Asia. Visitors to Hoi An walk under lanterns thats are strung across the streets of the old town and can admire candles floating next to traditional wooden boats along the river.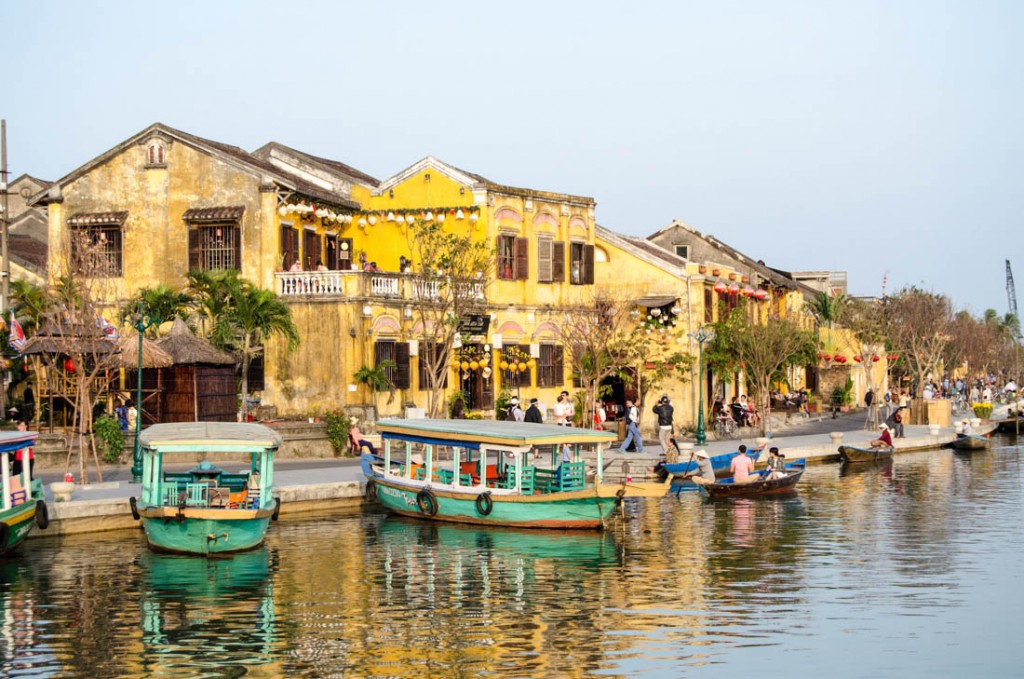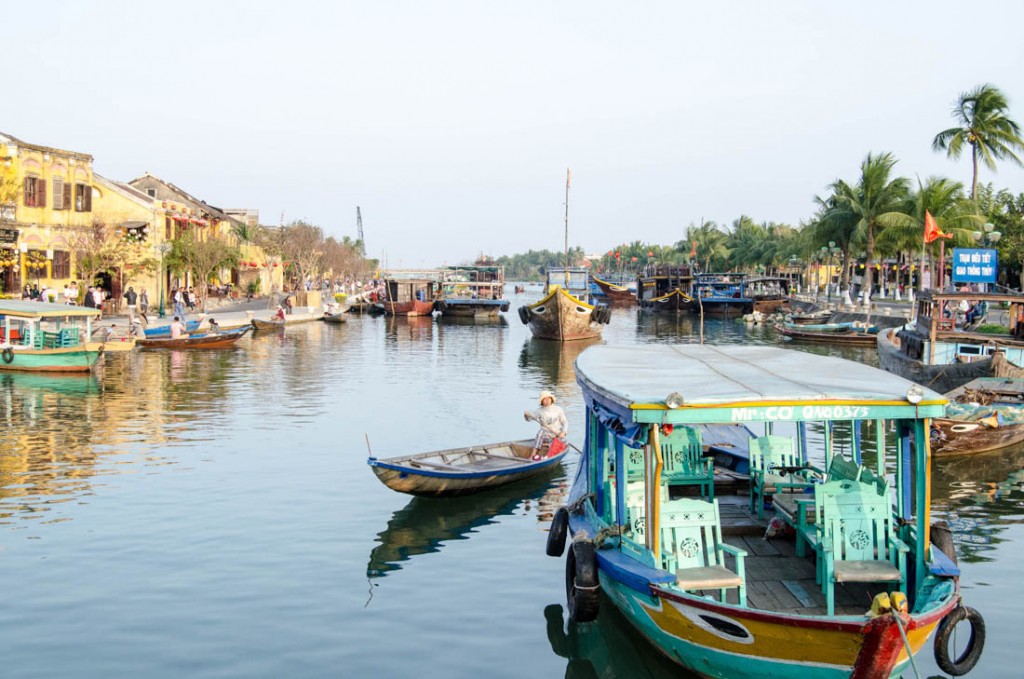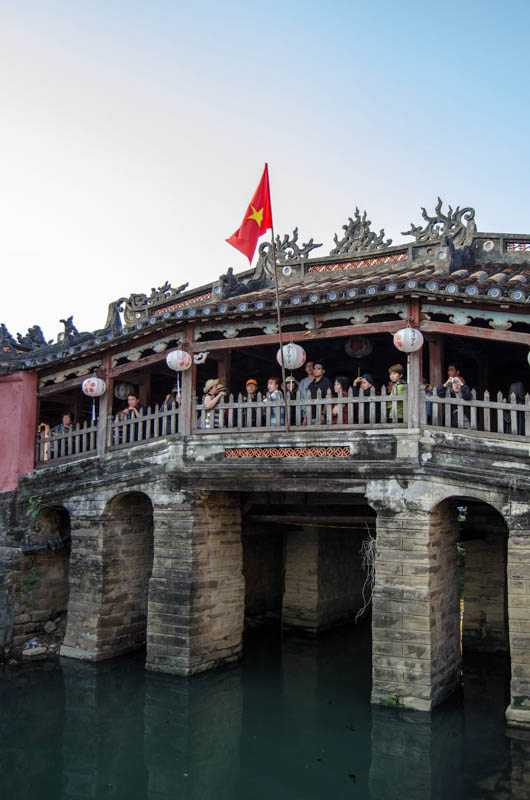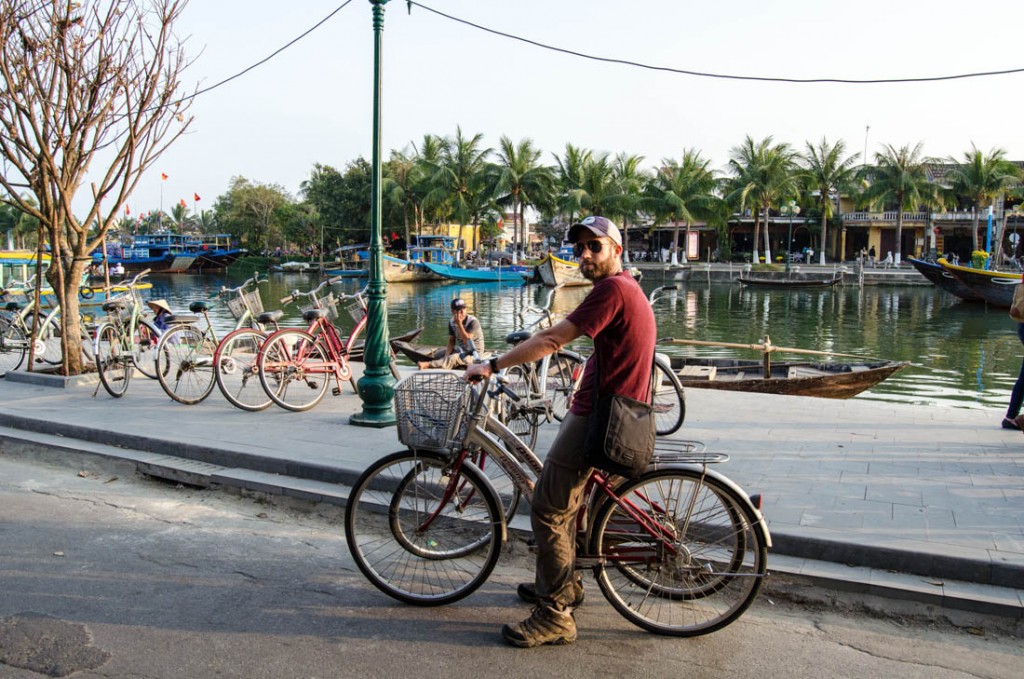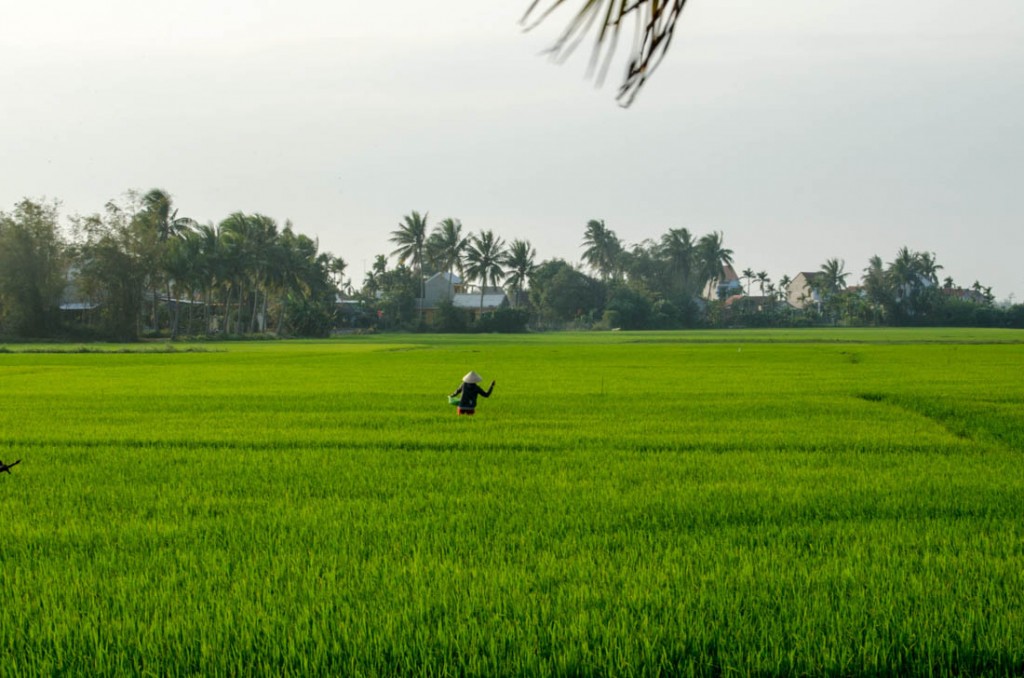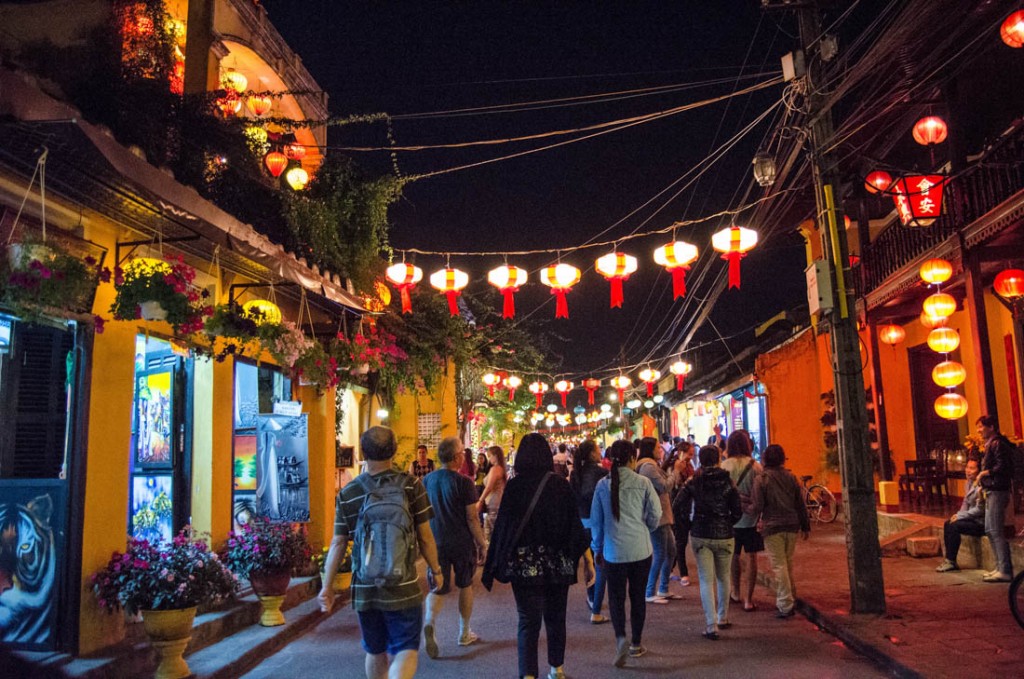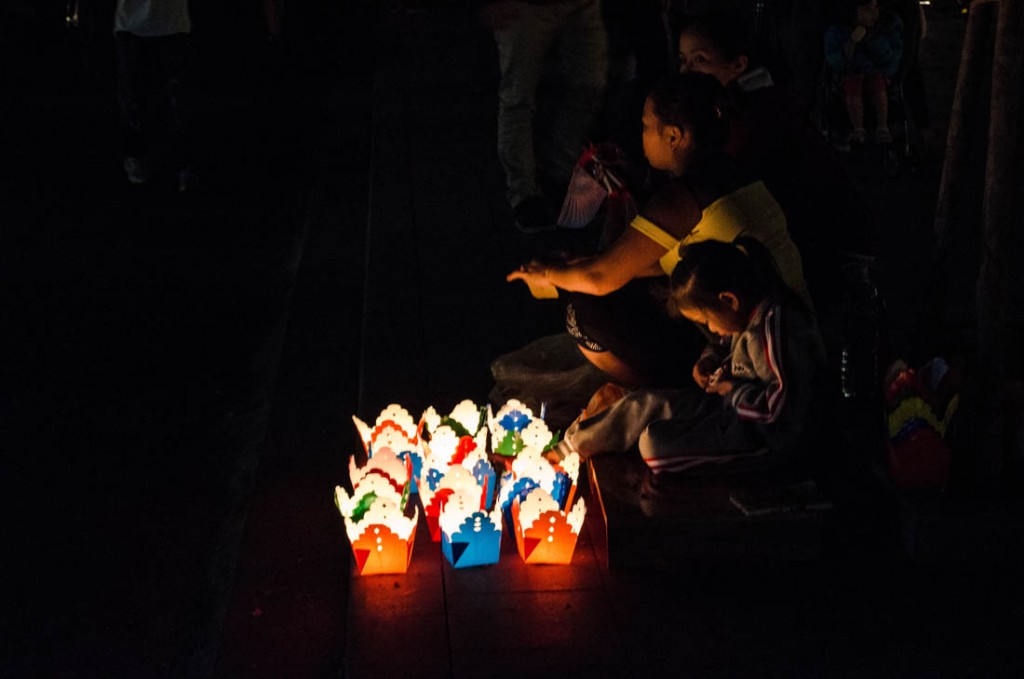 Outside of lanterns, Hoi An is also known for its prevalence of custom tailors. Top Gear fans will remember the multi-colored, silk smoking jackets made overnight for Jeremy, Richard, and James. Although our RTW budget and limited backpack space leave little room for bespoke splurges, we decided we couldn't visit Hoi An without having at least one thing made each. Chris decided his item would be a new suit for a wedding he is attending next month. I began with dreams of a colorful, custom-made jumpsuit (which Chris was convinced would spur a new side business for me called "Redhead Rompers"), but eventually went with the more pragmatic professional dress route. Snore, I know.
Although I was initially skeptical since I had only shown them a picture of what I had in mind from my iPhone, the wizards at the tailor shop whipped up a beautiful version of the dress in my size when we came back just one day later. I was so impressed I promptly ordered another in black. We came back twice more for some minor alternations to make sure it was a perfect fit. Chris had even better luck. The tailors had created him a perfect-fitting suit with two custom shirts. He looks fantastic in it. And what did this made-from-scratch suit in the highest quality material that the shop offered set us back? Less than $200. And after months of travel attire, we both had a shock when we saw ourselves in something we'd usually wear to the office.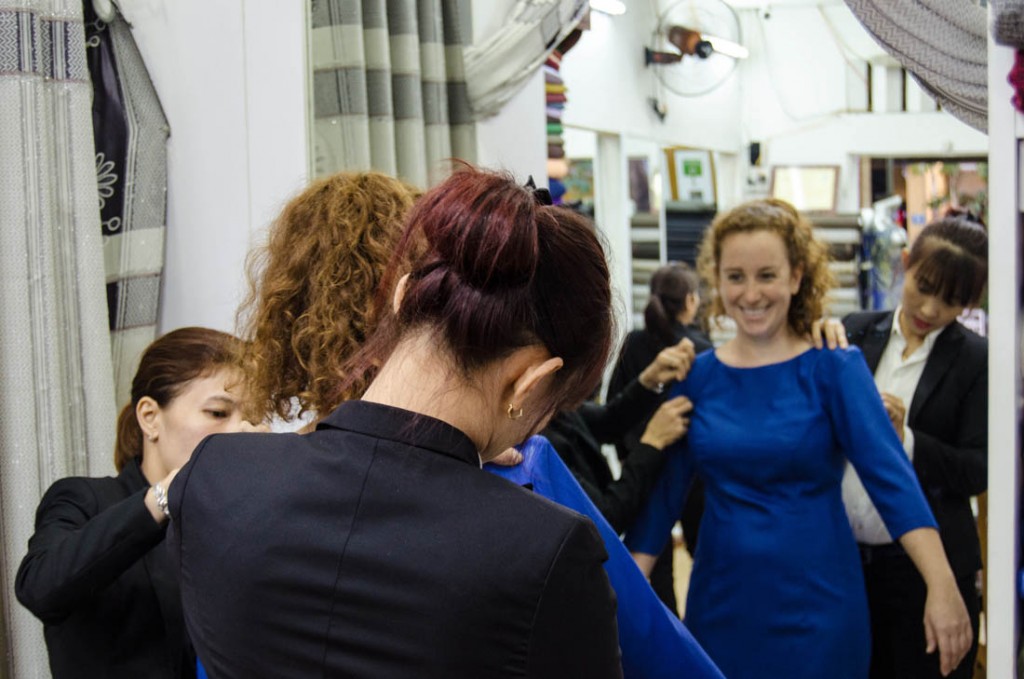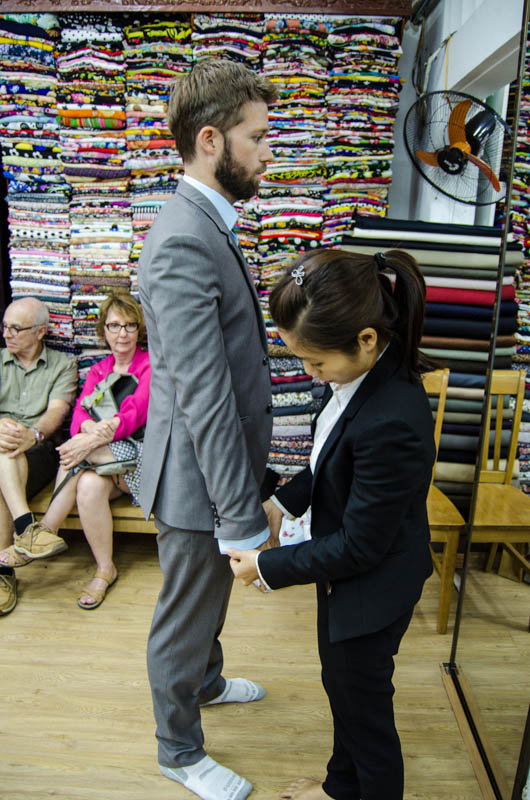 Hoi An is also known for fantastic cuisine, especially its seafood. Although our perfectly-fitting clothes didn't motivate us to seek out multi-course meals, we did have some wonderful dinners in Hoi An. There are a few things in our marriage that Chris and I have a friendly rivalry with. For instance, which is the better city, Paris or Rome? Another such disagreement is over the superiority of Thai versus Vietnamese food. Personally, I'm obsessed with the coconut-infused cuisine of Thailand and generally could care less about the noodle-broth-hunk of meat dishes found in of Vietnam (ok, that's a biased characterization, but I'm taking some poetic license since this is my blog 🙂 ). Chris—emphasizing the French roots of the fare here—feels very differently. That said, even I'll admit the dishes we had in Hoi An were wonderful.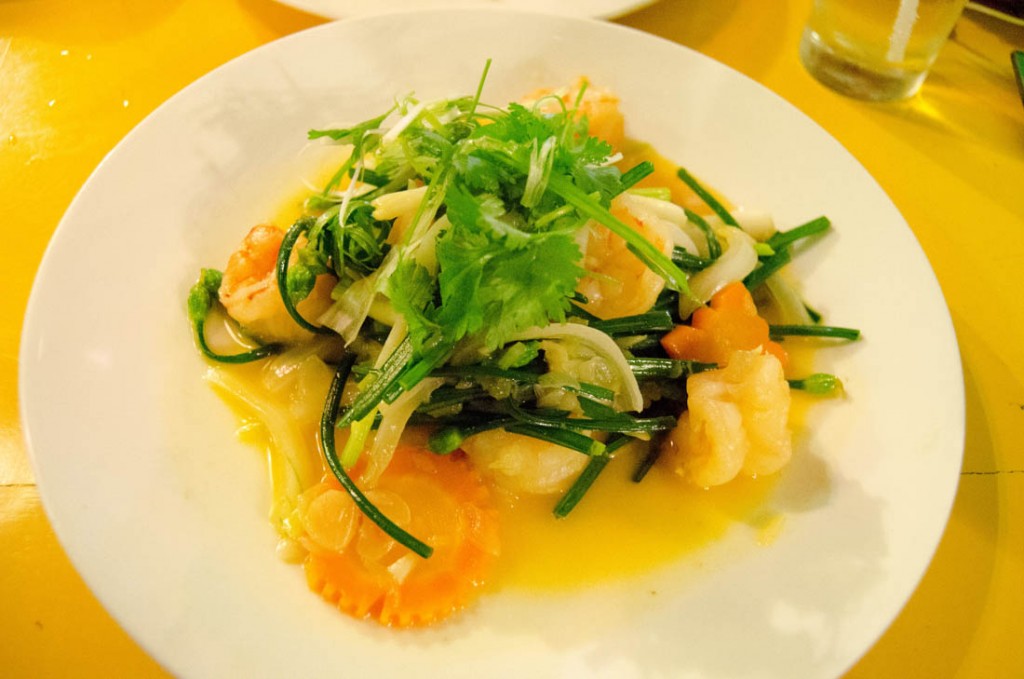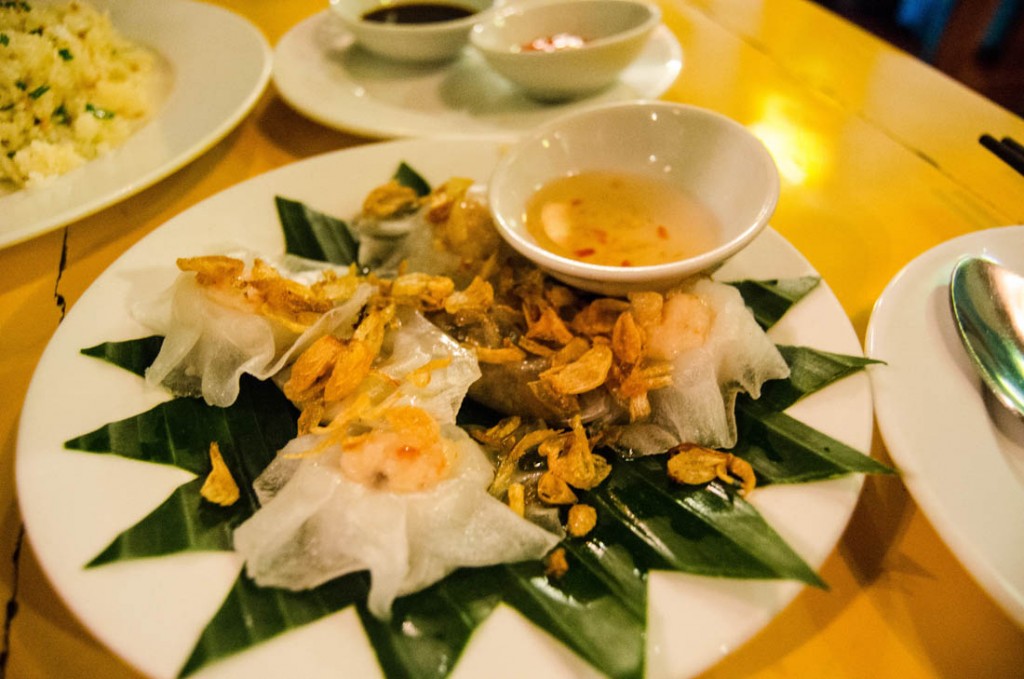 We had a lovely time relaxing in Hoi An and getting decked out in some new outfits. The lantern-lit streets were simply gorgeous. However, in many places you see more tourists than locals, and we found ourselves spurning the streets of the old town, which can feel a little Disneyland-esque, after our first or second night. Call us crazy, but we actually ended up preferring Hoi An's more authentic northern neighbor Hanoi, motorbikes and all. Don't worry Hoi An, though, we'll be back… but next time with extra room in our suitcases and plans for new wardrobes.