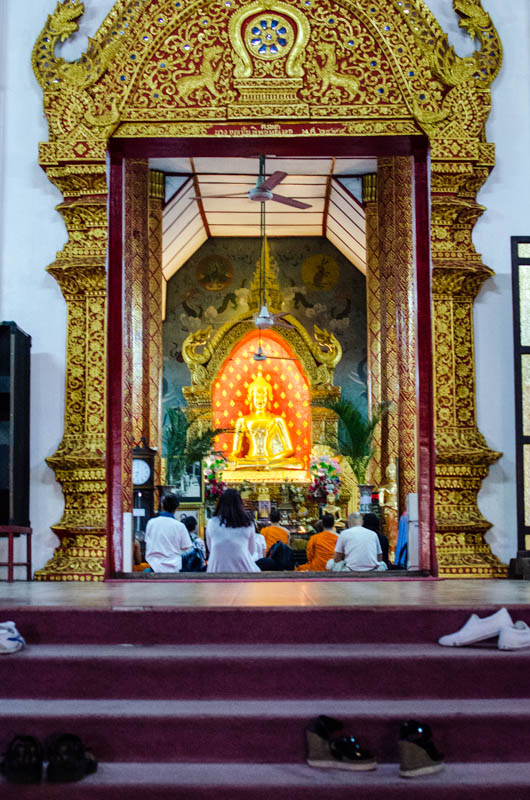 Much like Bali, Chiang Mai is another happy place for me. I first visited in the fall of 2012 on my six-week sabbatical from work with my travel partner-in-crime Jen and had the time of my life there. We loved everything about the place… from the ridiculously cheap massages, to the delicious coconut-infused food, to the internationally renowned market scene, to the ability to spend a day hanging out with elephants. Happy place, indeed.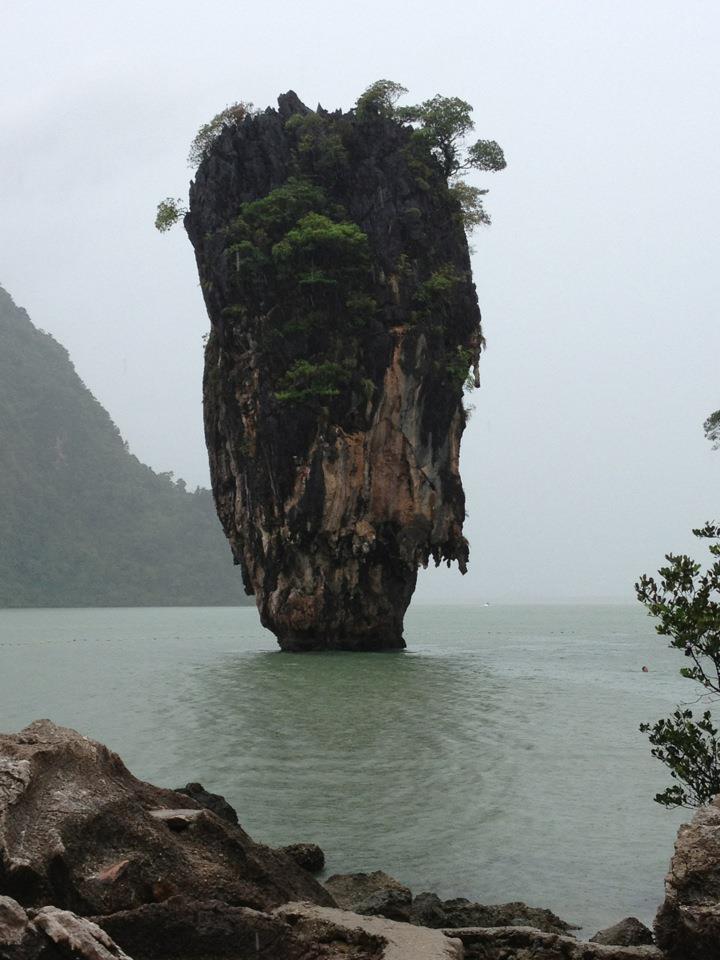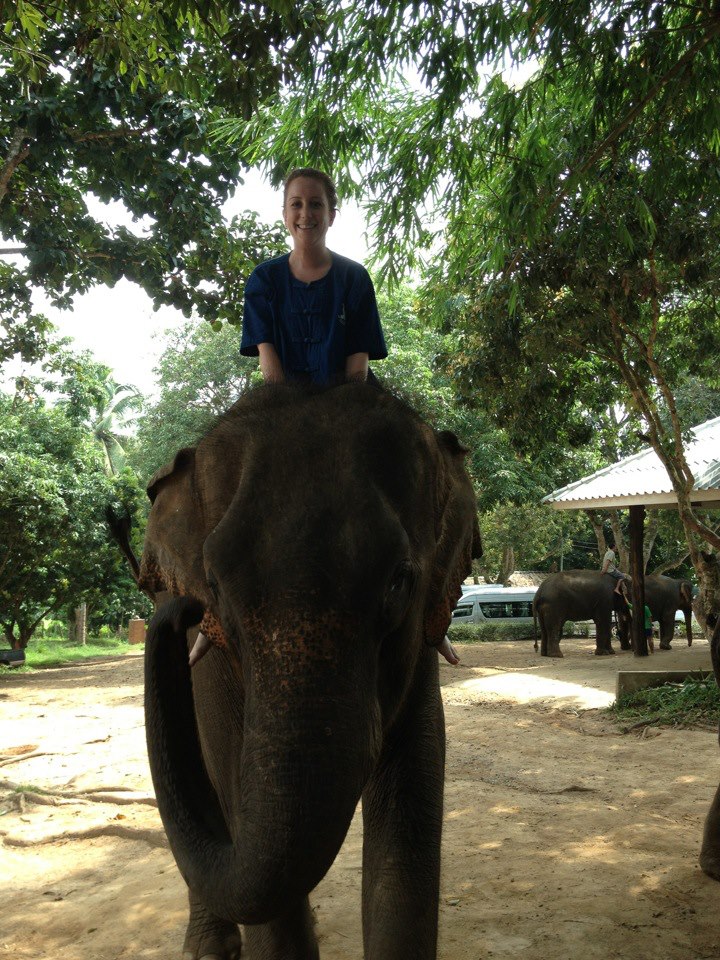 However, what I didn't expect upon returning over three years later with Chris on our RTW trip was to be struck by how developed it was. Admittedly, we had just spent three weeks in Sri Lanka, India, and Burma, so our impression was probably different than if we had just come from Western Europe. But still… after a drought of internet connectivity, we sat in wonder as my Kindle book downloaded instantly and Chris's currency charts updated in a flash. We were amazed by the abundance of western chains around us and kept doing double takes as we passed one of the city's many 7-Elevens that appeared to be actual, legitimate franchises (and not the "7-11" rip-offs we usually encounter on the trip).
The last month of travel saw us on safaris in Africa, spending more than one night in an airport, taking trains in Sri Lanka, and dodging cows on the streets of India… we were ready for a break and Thailand was going to be just that for us. Also, as developed as Chiang Mai seemed to us, it is still a significant stop on the "Banana Pancake Trail" for budget backpackers and has a wealth of cheap eating and entertainment options. Chiang Mai was the perfect place to relax and unwind for a couple days.
As such, this is going to be a boring post. It will have no mention of taking cooking classes or visiting the colorful islands like Ko Phi Phi around Phuket like Jen and I experienced on my first trip here (though I included a few pictures above from our first trip, just for fun). It almost included adventures with elephants in the hills around Chiang Mai, but funnily enough Chris—who is eager to swim with whale sharks and encounter Burmese pythons in the wild—has an irrational fear of getting stepped on by an elephant. Instead, we spent our time in Chiang Mai having fantastic, cheap meals and getting daily massages (or, at least I did, since I couldn't get Chris to return after his traumatic first experience…).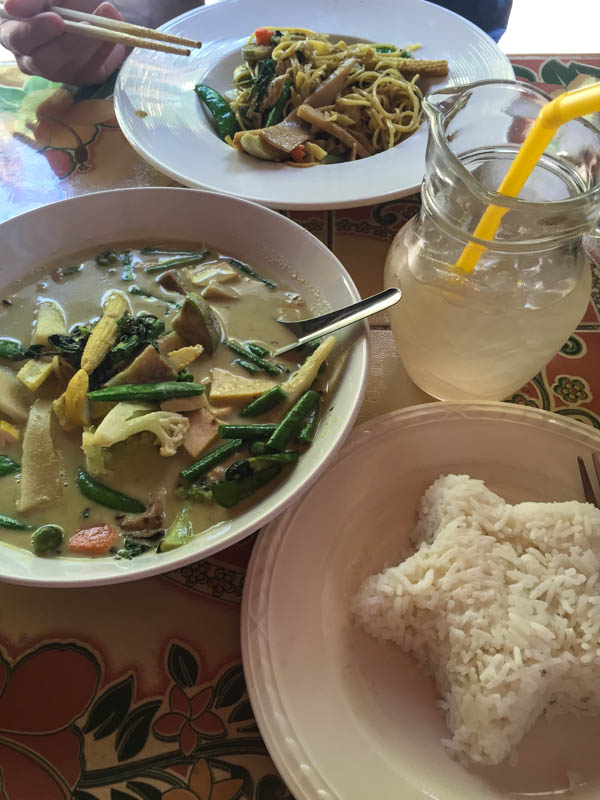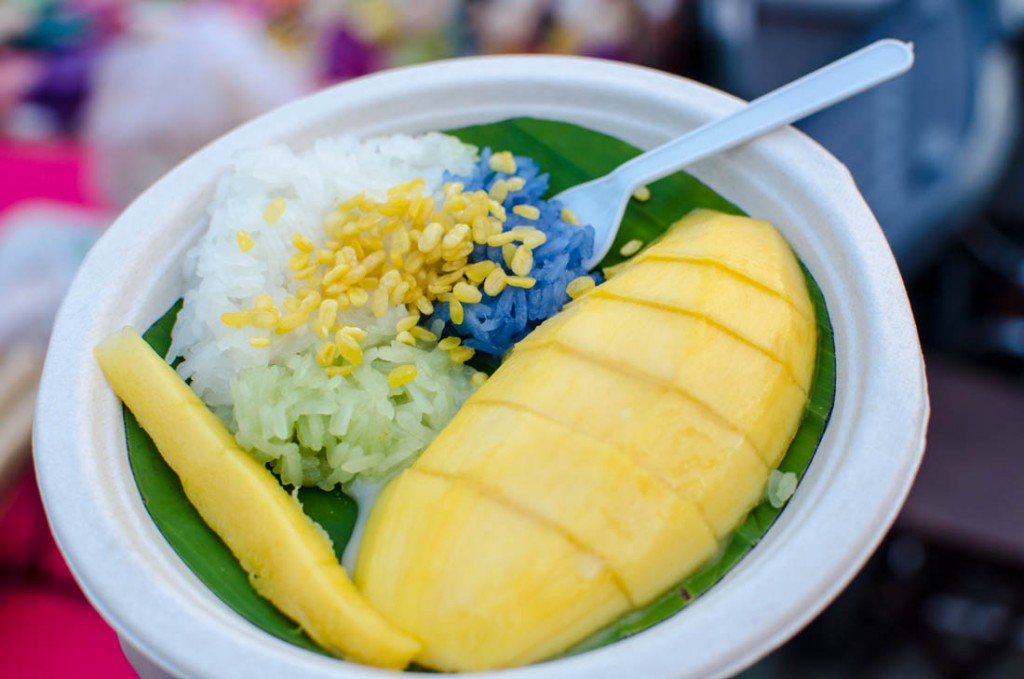 Happily, though, we were able to repeat one of my favorite experiences from my first trip of the Chiang Mai Sunday Night Walking Market. This market, which has a sizable portion of quality, handmade crafts alongside the cheap knockoffs, is one of the best I've ever encountered on my travels. Also, it is chockfull of fantastic street food and perfect for grazing as you are caught up with the throngs of people that take over the main drag of the old town.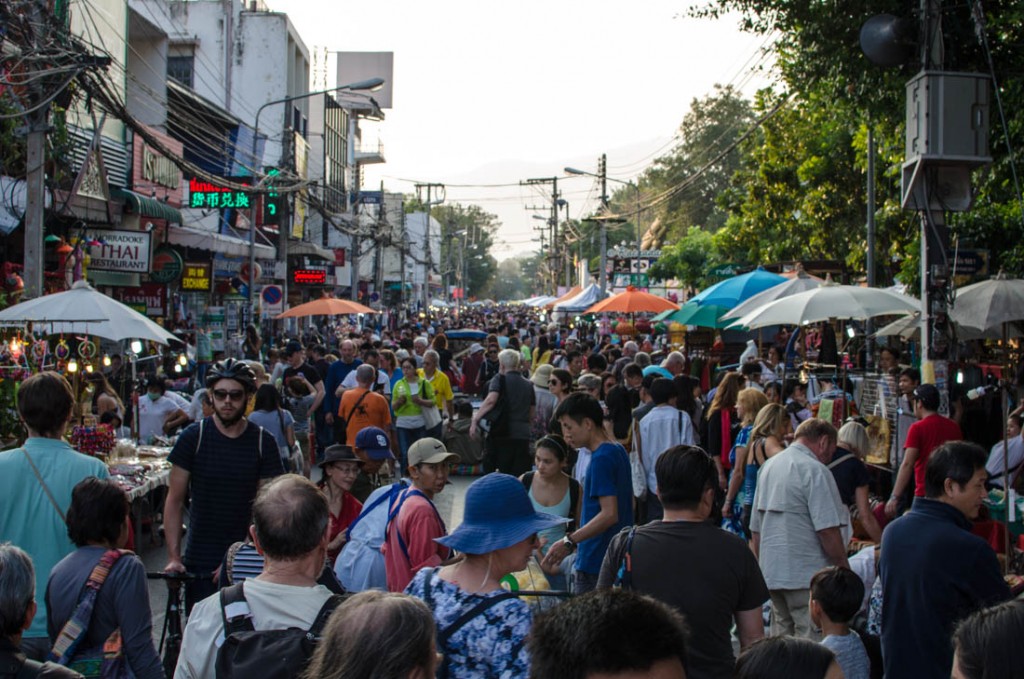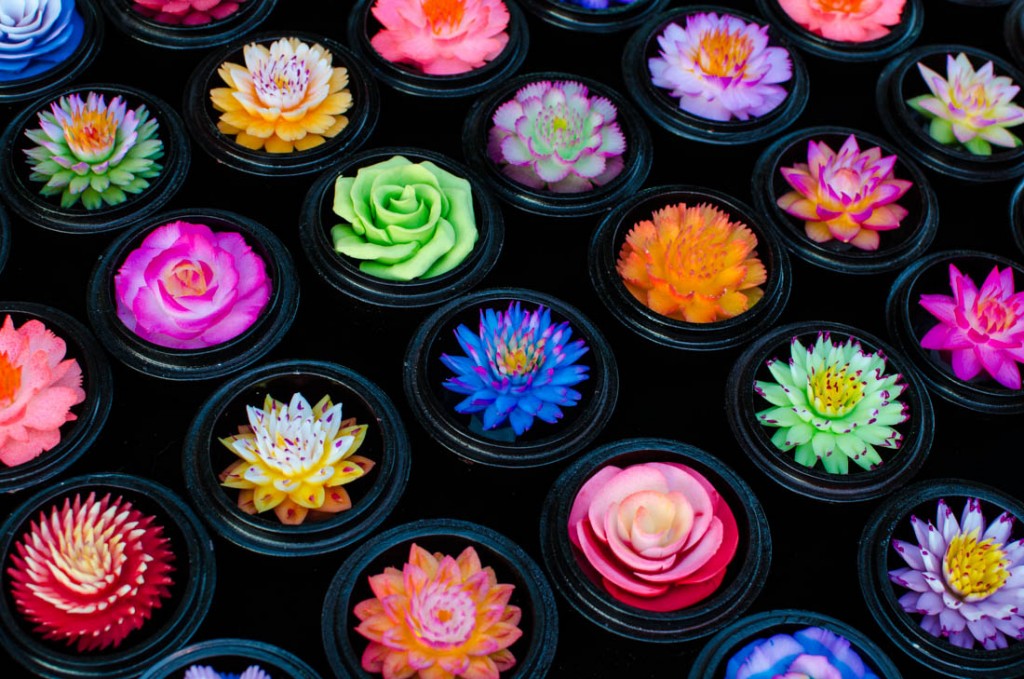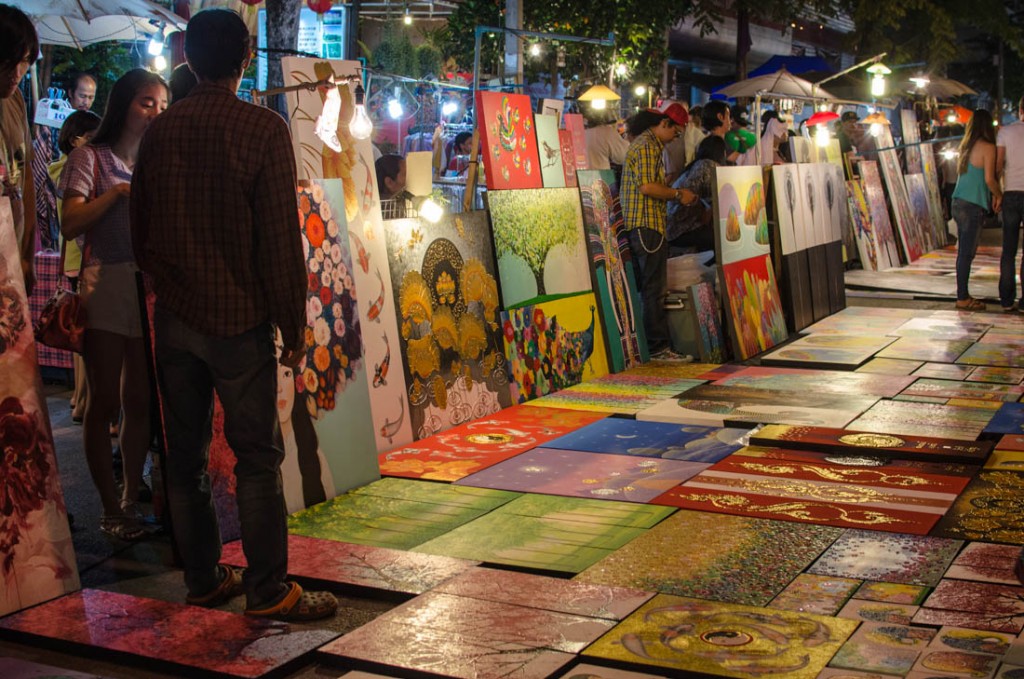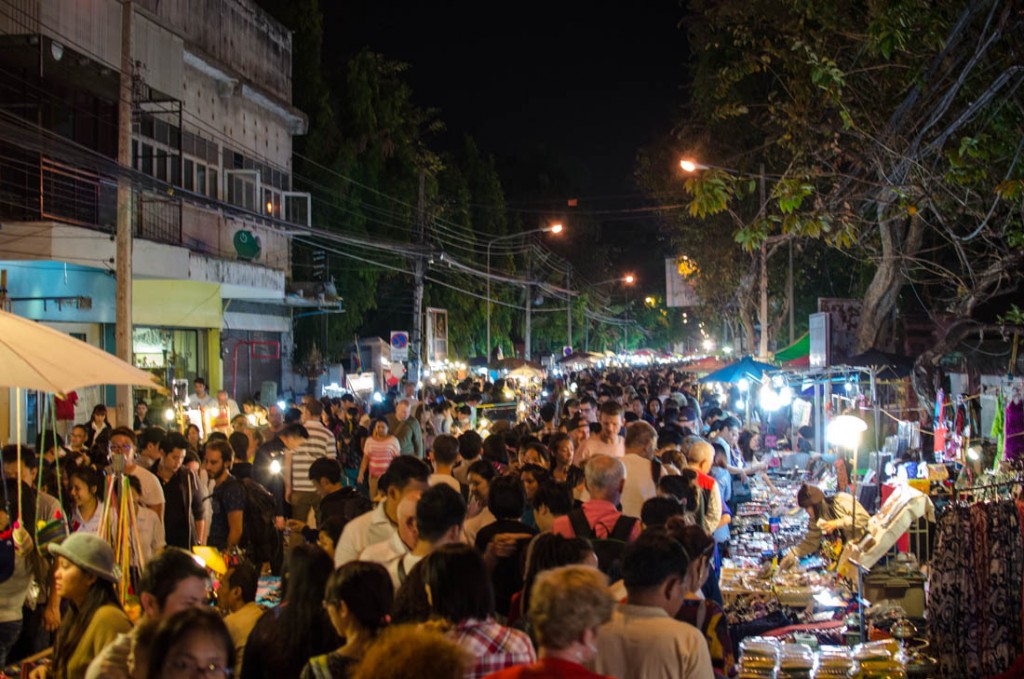 We left Chiang Mai rejuvenated thanks to copious amounts of massages, fruit juices, and green curries and sufficiently caught up thanks to the blazing-fast wi-fi. Although we don't have an impressive list of tourist accomplishments for Thailand this time around, Chiang Mai is now up there with Madrid as one of the places on our trip where we took refuge and decided to just be for awhile.