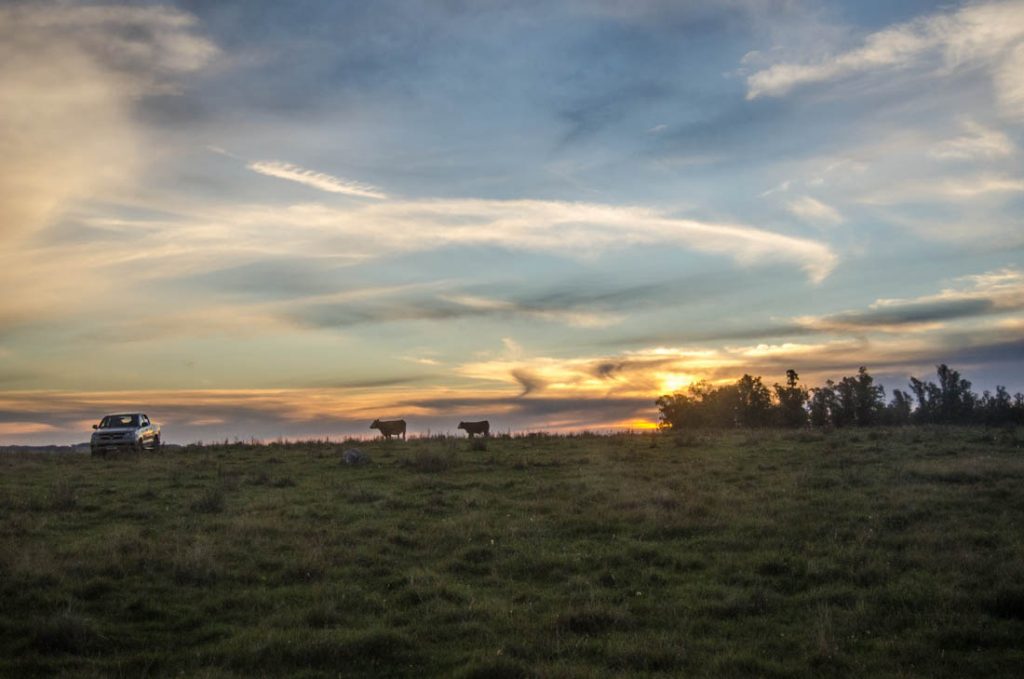 From the moment we landed in Uruguay, it reminded us of everything we loved about our time in Macedonia, which turned out to be the country we least expected to be one of our favorite places on the trip. Like Macedonia, everyone was incredibly friendly and thrilled you chose their country to visit as part of your vacation. The man at the desk at Budget rental cars offered to go get our car from its parking space while we waited with our bags. The gas station attendant gave us a free bag of popcorn after we filled up. And, as we would find out over the course of our week here, all the Uruguayans we met would go above and beyond to make us feel at home in their country. In addition to the wonderful people, the other striking thing about Uruguay is its simple beauty. It's a relatively flat country, but the land we traveled through was blessed with green pastures filled with cows and horses. It also has some of the most beautiful skies we've encountered on our trip.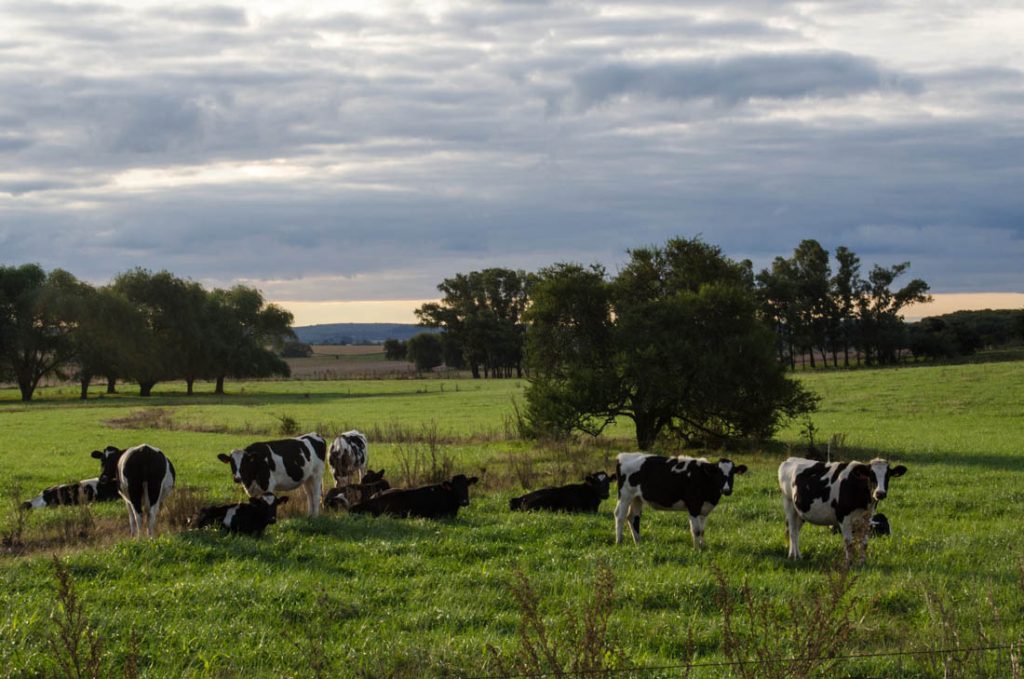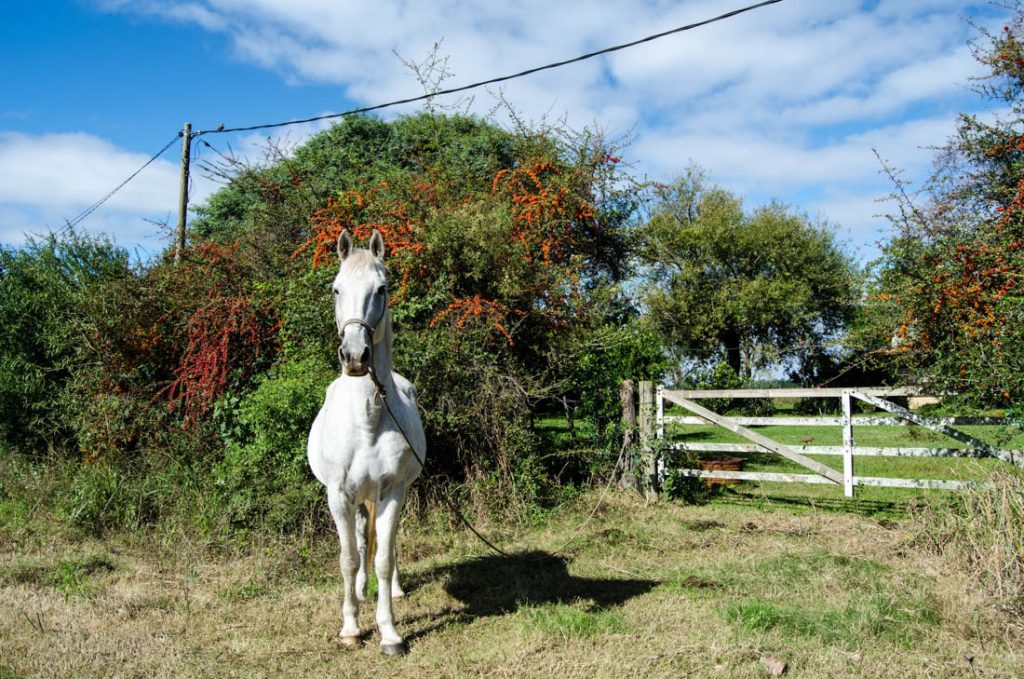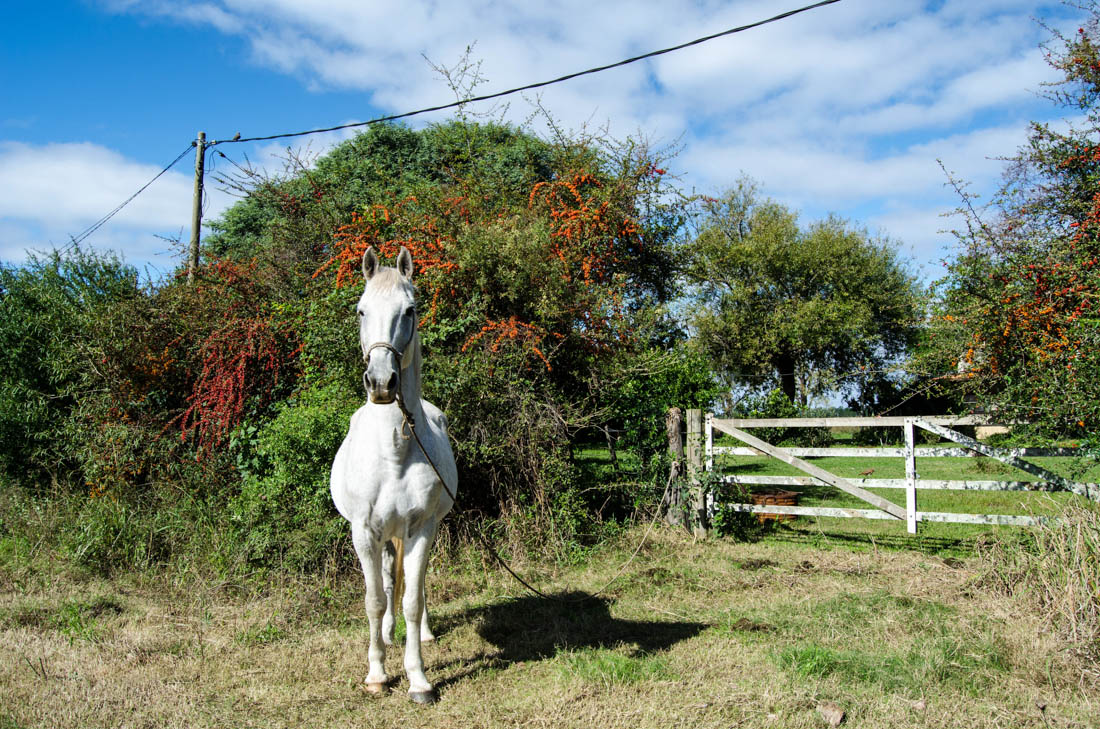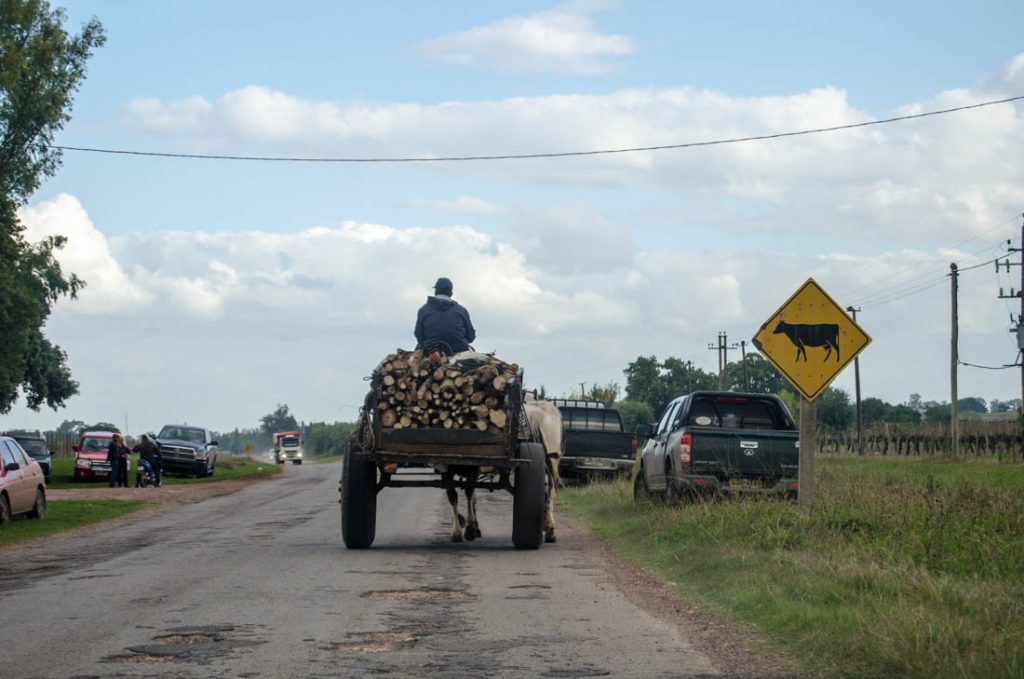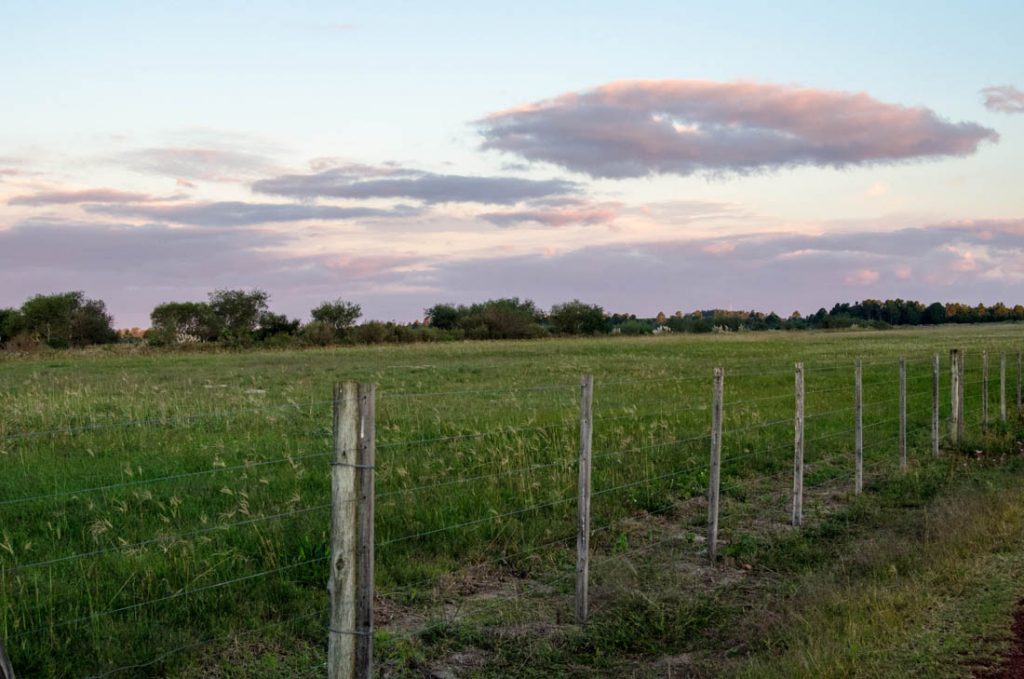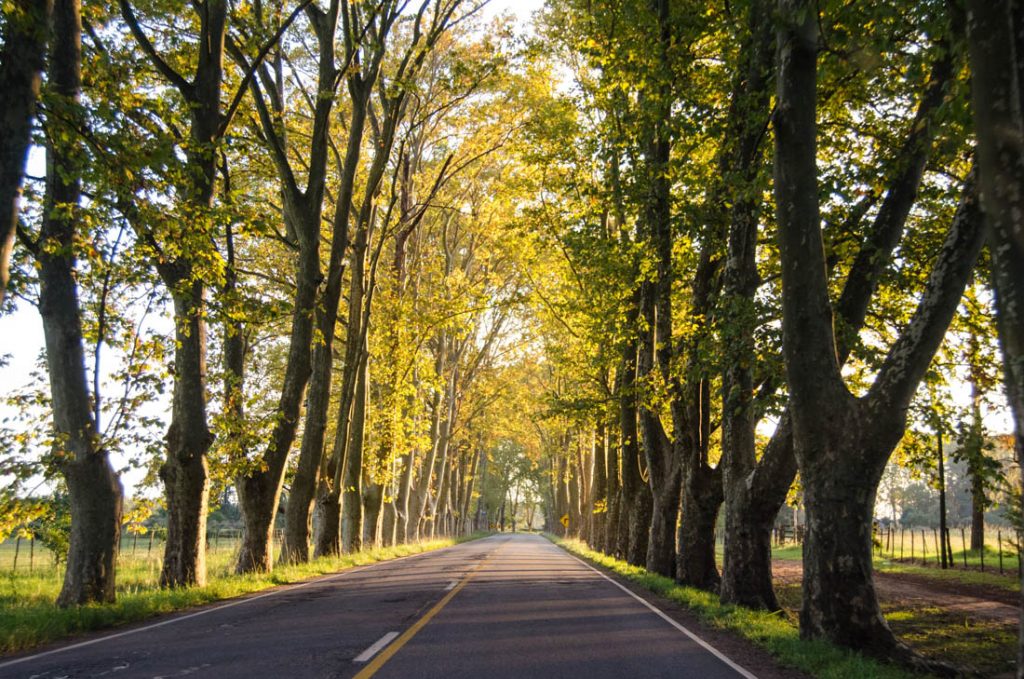 Upon landing, we rented a car and drove three and a half hours to the small town of Carmelo at the western edge of Uruguay and the start of the Río de la Plata that separates it from Argentina. Why did we decide to go to this tiny town? Like other hidden gems we've found on our RTW trip, we decided to follow the advice of the New York Times. Carmelo is home to a handful of Uruguay's wineries and has seen a wave of new investment as visitors from Argentina and Brazil, primarily, flock to its boutique hotels and seaside shores for their vacation. We spurned the pricey hotels and decided to rent a little cabin in the woods through Airbnb. Although the amenities were basic, it did boast a fireplace and an endless supply of wood. We were also visiting Carmelo during the off season and found the town's shops and restaurants closed most of the time. [That's another thing about Uruguay: you never really know when or according to what logic why something will be open. We drove by the NYT-recommended restaurant Lo'Korrea seven different times throughout the three days we were in Carmelo, and never found it open once].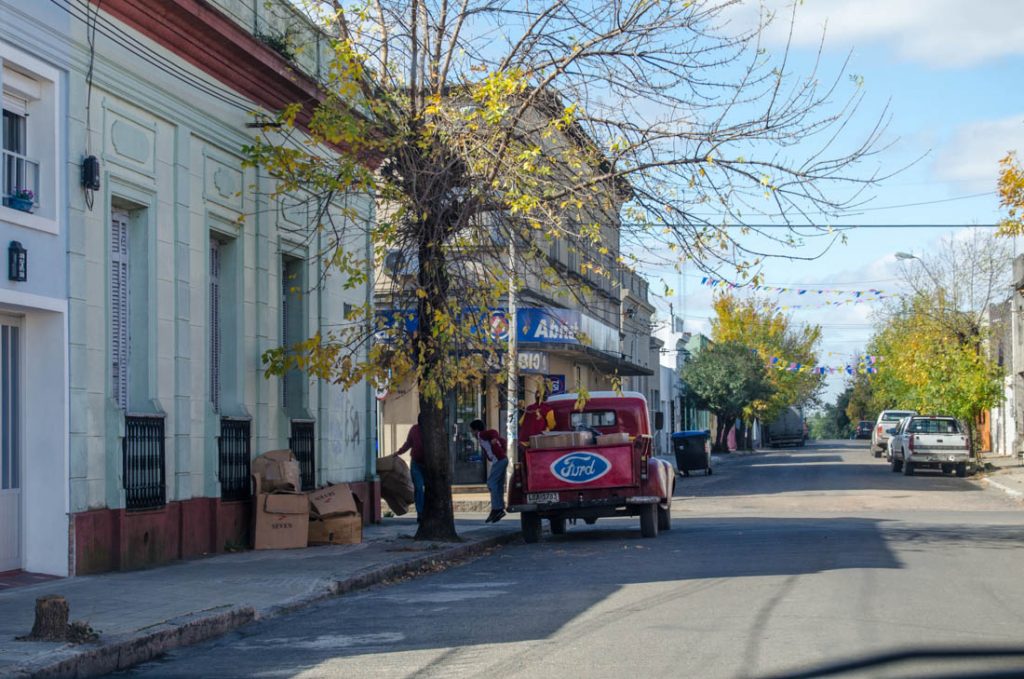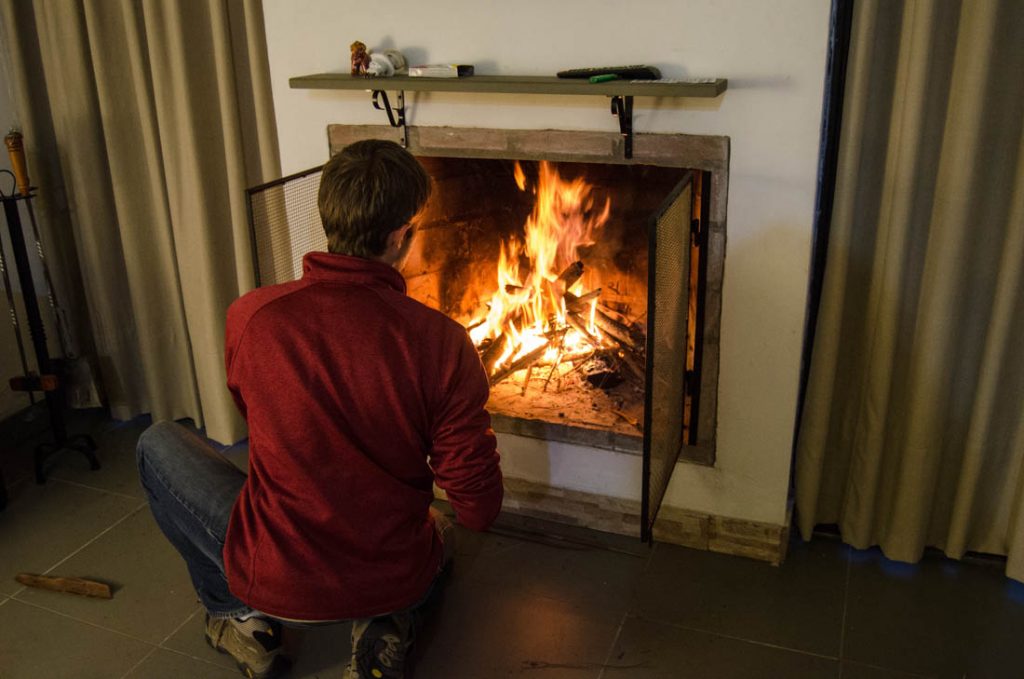 We visited a total of five wineries in Carmelo (thereby hitting the vast majority) and were thrilled to find an authentic, relaxed experience each time. Unlike the organized tours of Chile, the wine visits we had in Uruguay were usually led by the owners themselves, incredibly inexpensive or free, and felt like you were part of the family for an hour or so. Nowhere else was this more the case than El Legado Boutique Winery where the husband and wife team took Chris and I on a personal tour of the vineyard, demonstrated how they label the bottles by hand, showed us how their son was bottling and corking wine from the tanks out back, and even let me try a glass of their special blend by pouring it straight from the barrel myself. El Legado produces only about 4,000 bottles of wine a year, and we tasted each of the three kinds of wine they make over a huge plate of cheese, meat, and olives. We've visited dozens of wineries around the world on our trip, and we both agreed that the experience we had at El Legado was the best.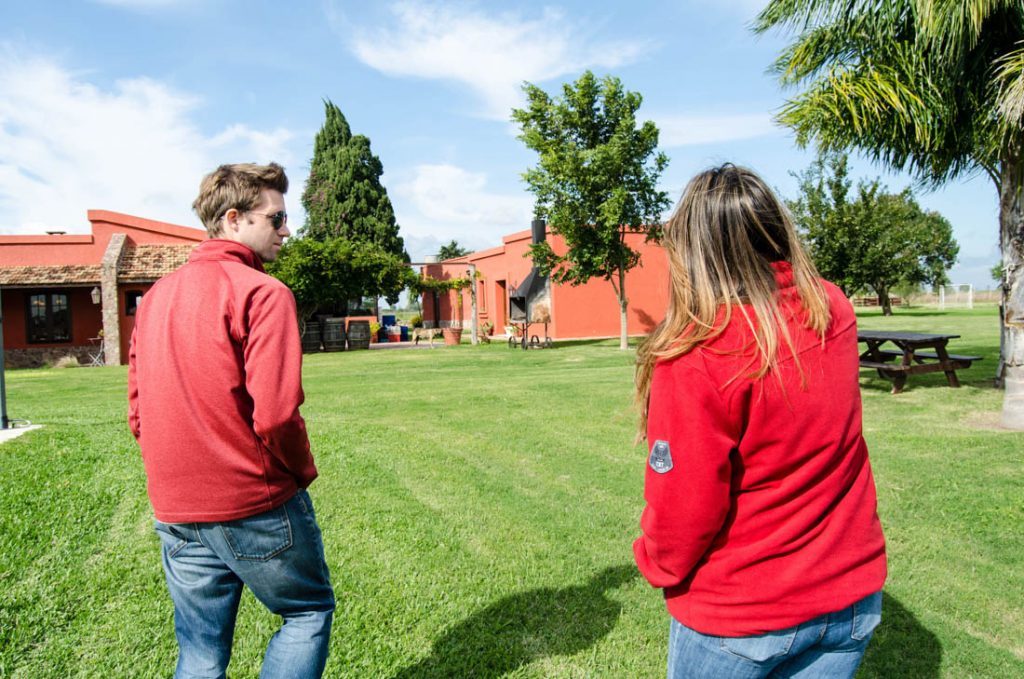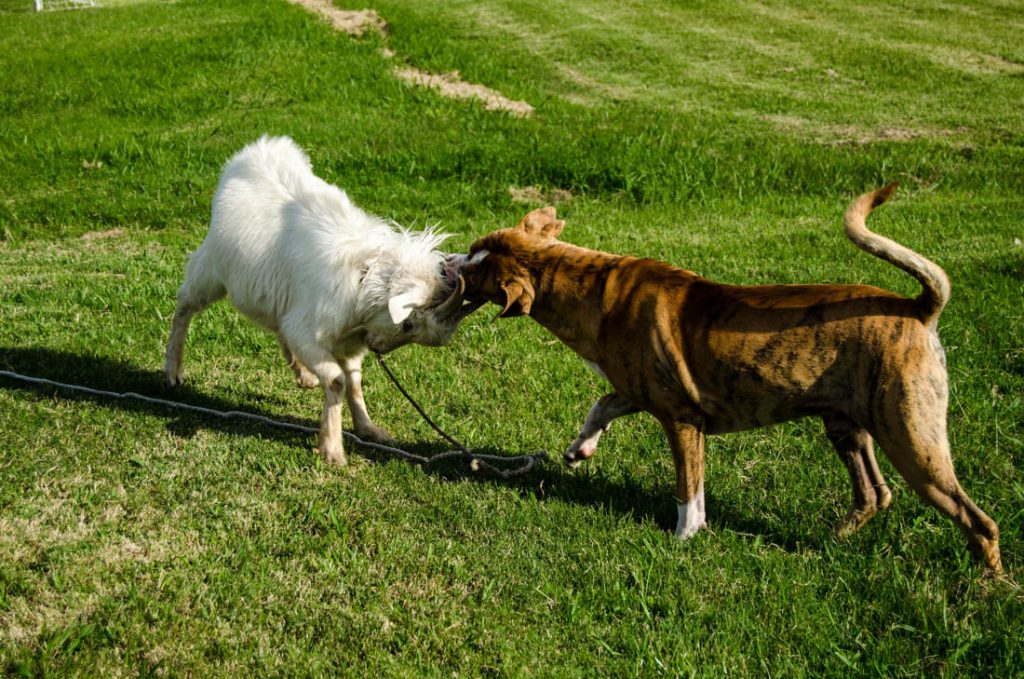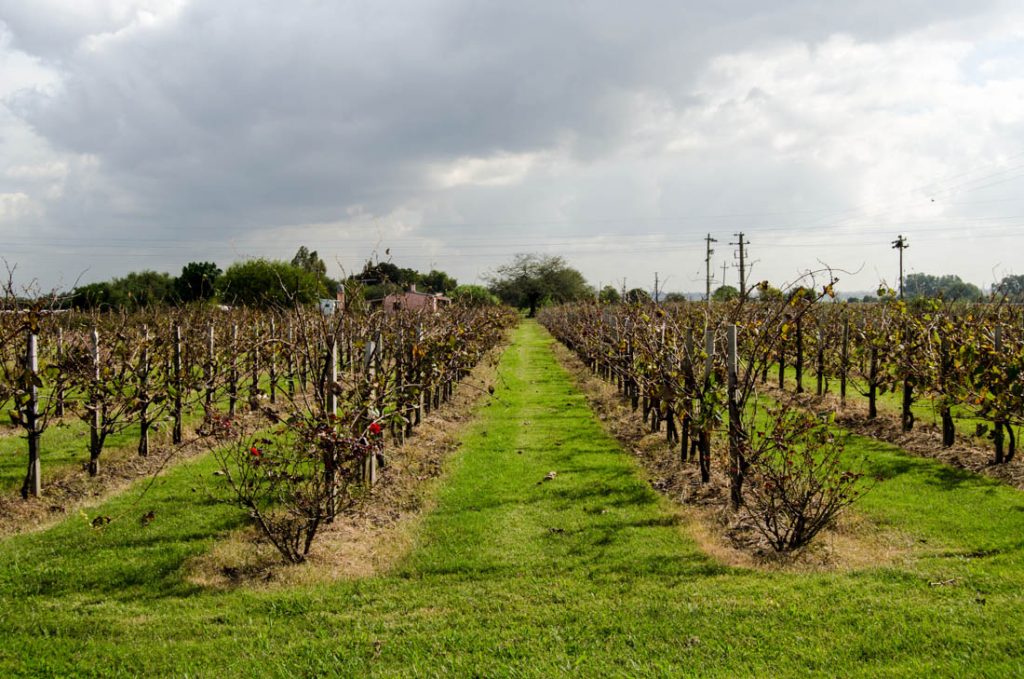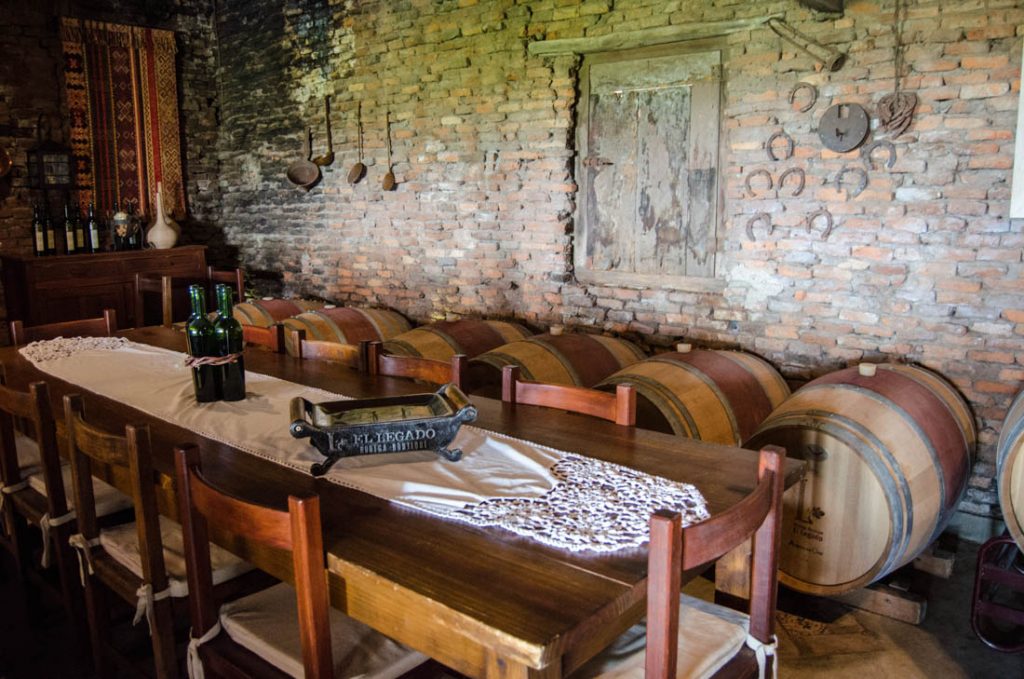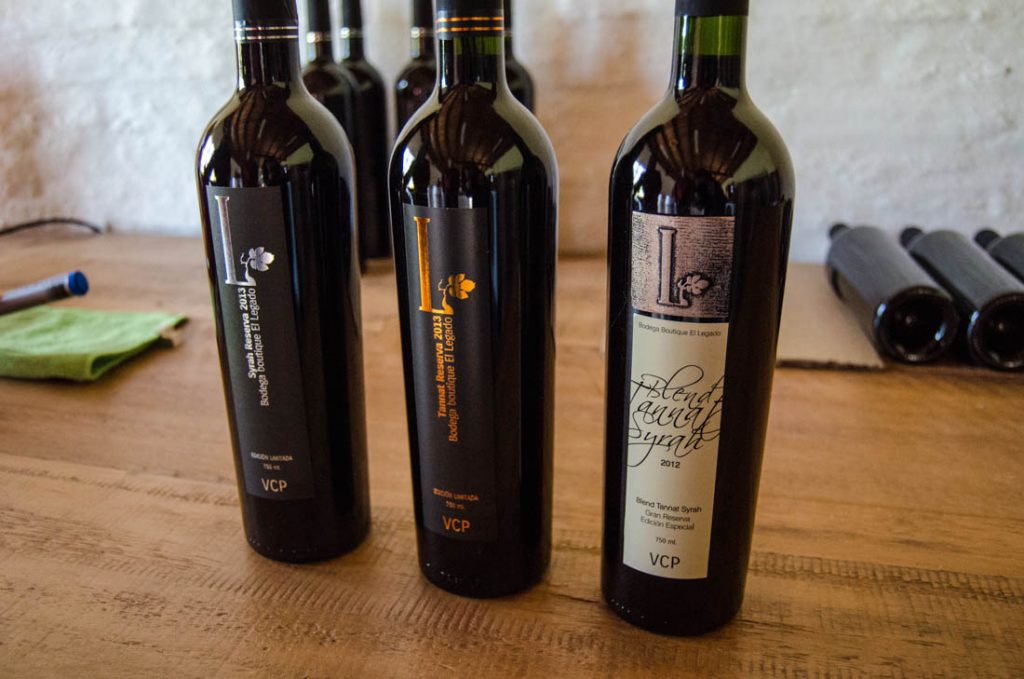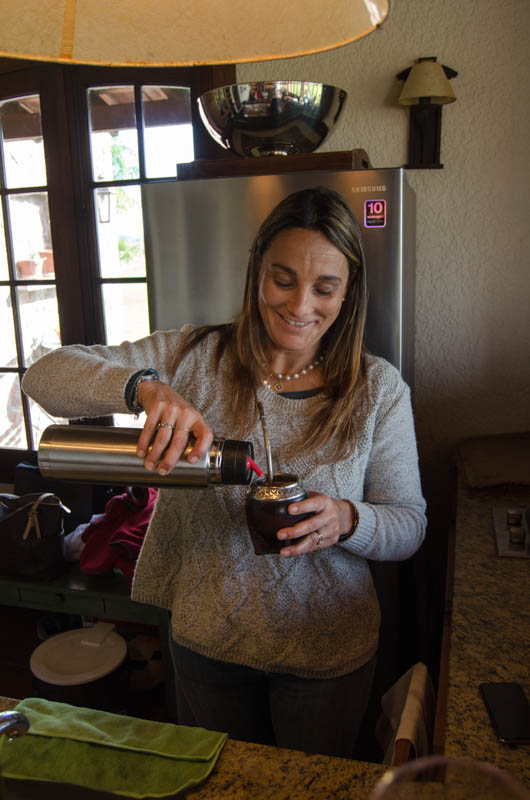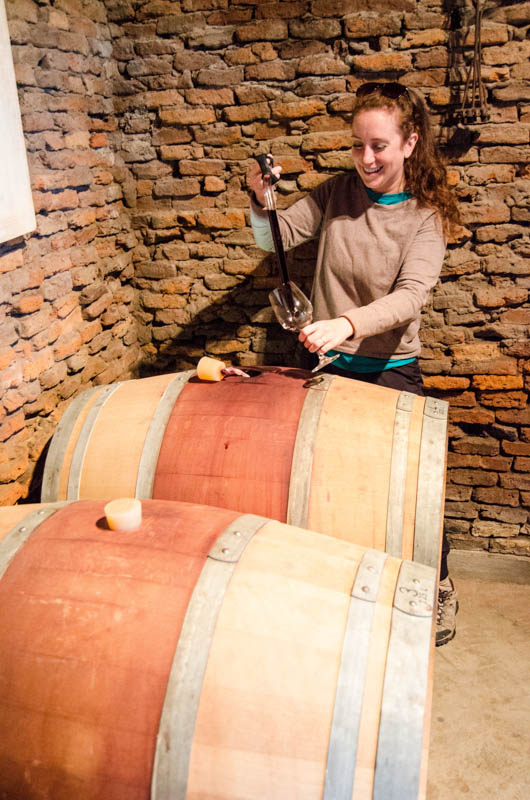 El Legado set a high bar for our wine tasting in Carmelo, but each of the wineries we visited after gave us a warm welcome and poured us some fantastic wine. Another visit of particular note was Familia Irurtia—the largest producer in the region—where the granddaughter of one of the founders took us on a personal tour and let us try some of their best wines (for free!) despite the fact that we weren't able to give them a call ahead of time to make reservations. We also loved the ambiance and wine at CampoTinto (though we had to drive by several times before we discovered it was actually open) and the glasses of wine we had at Narbona Winery (which boasts a magazine-worthy, farmhouse-style restaurant and inn). Although the only wine we didn't really like was at Cordano Almacén de la Capilla, we did love its old-school grocery store vibe.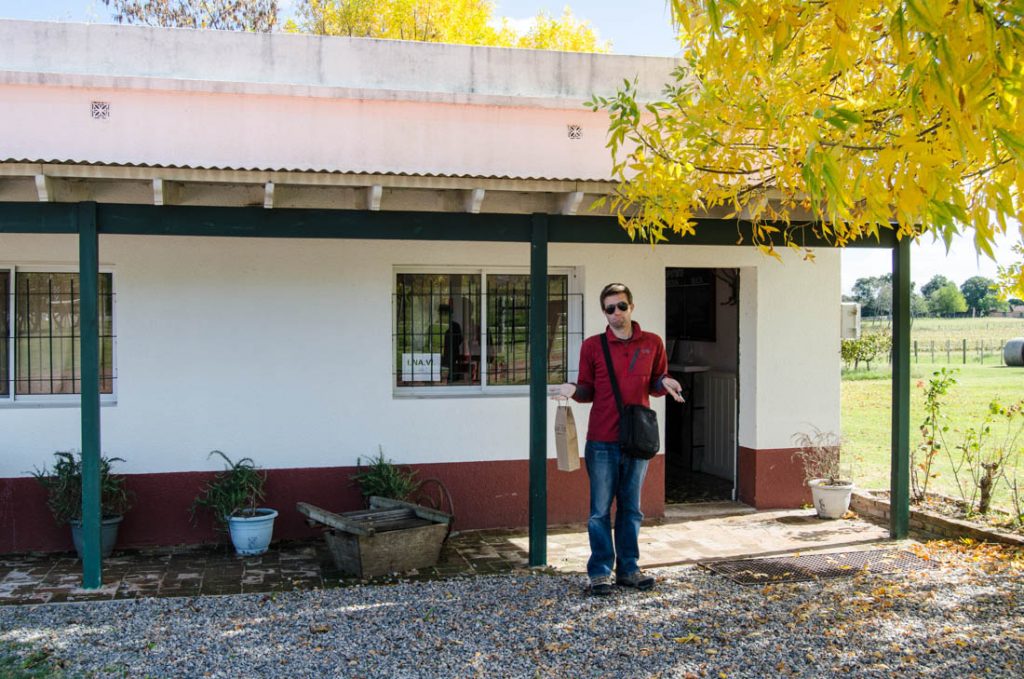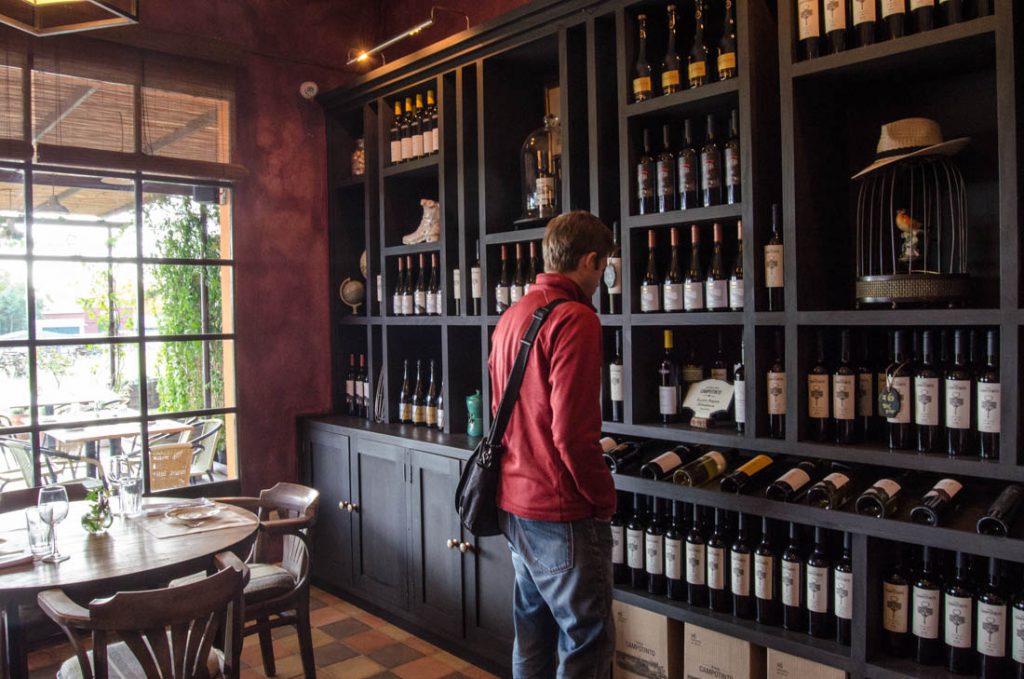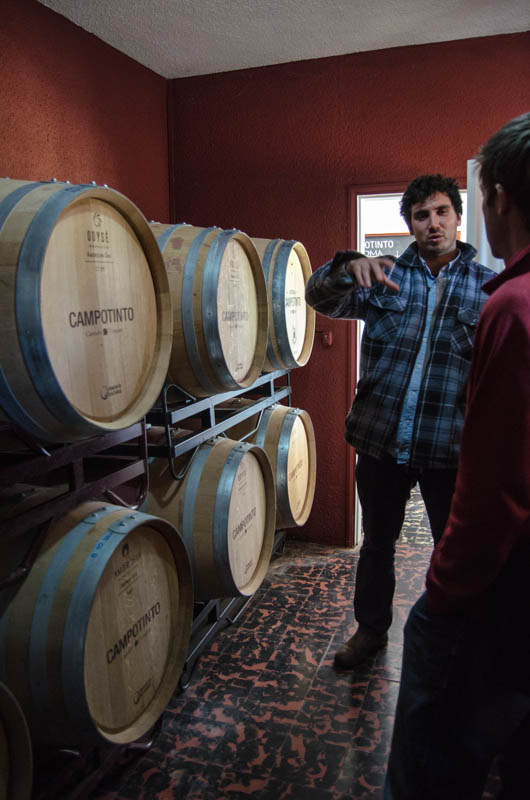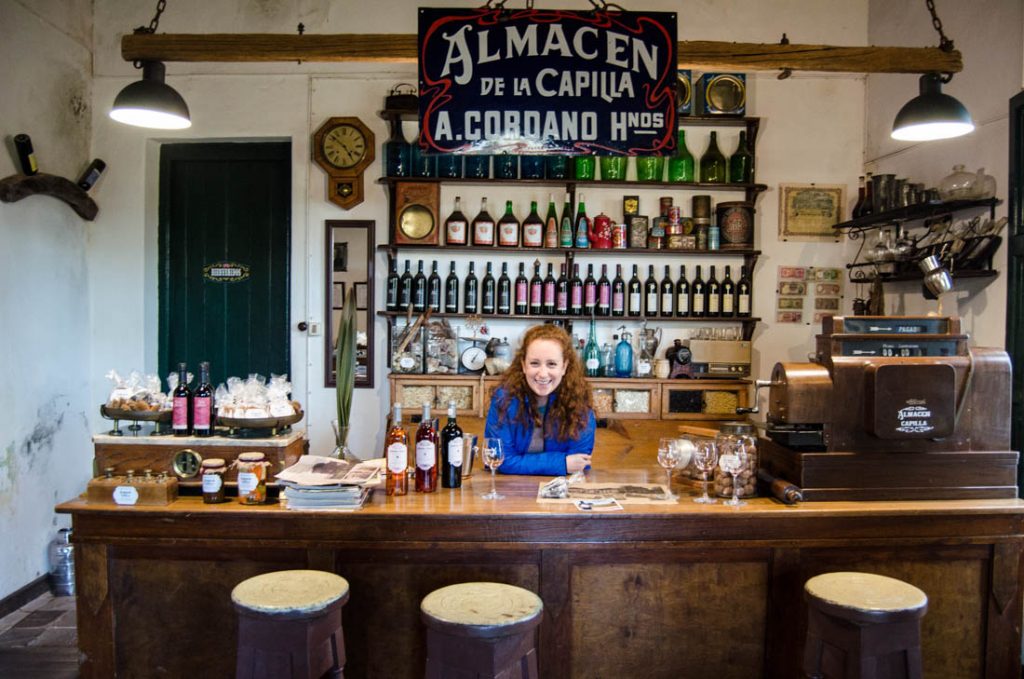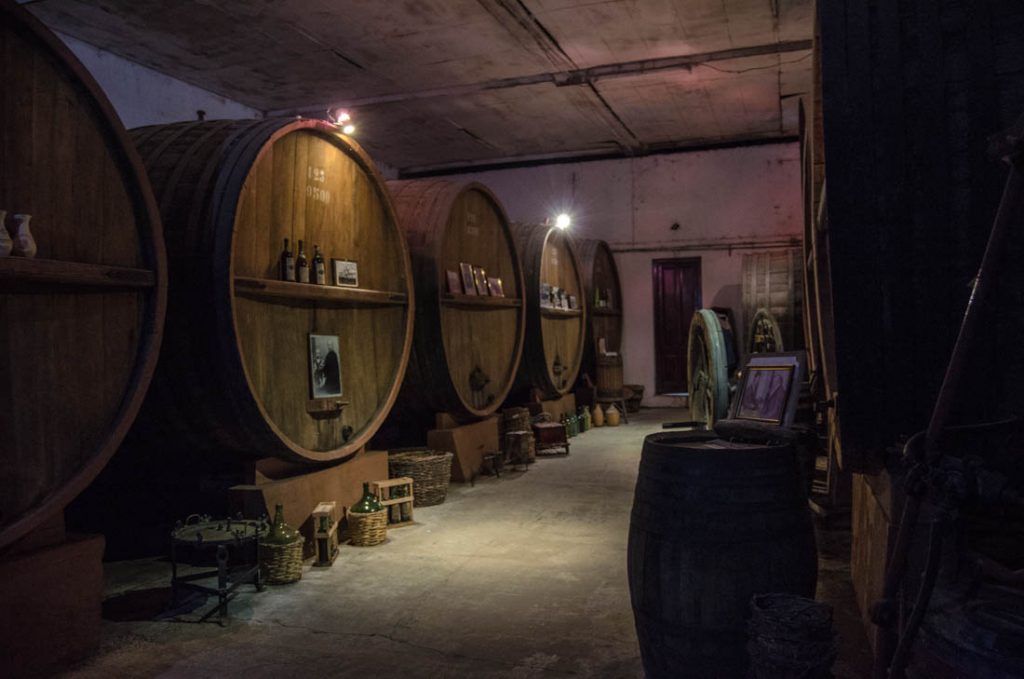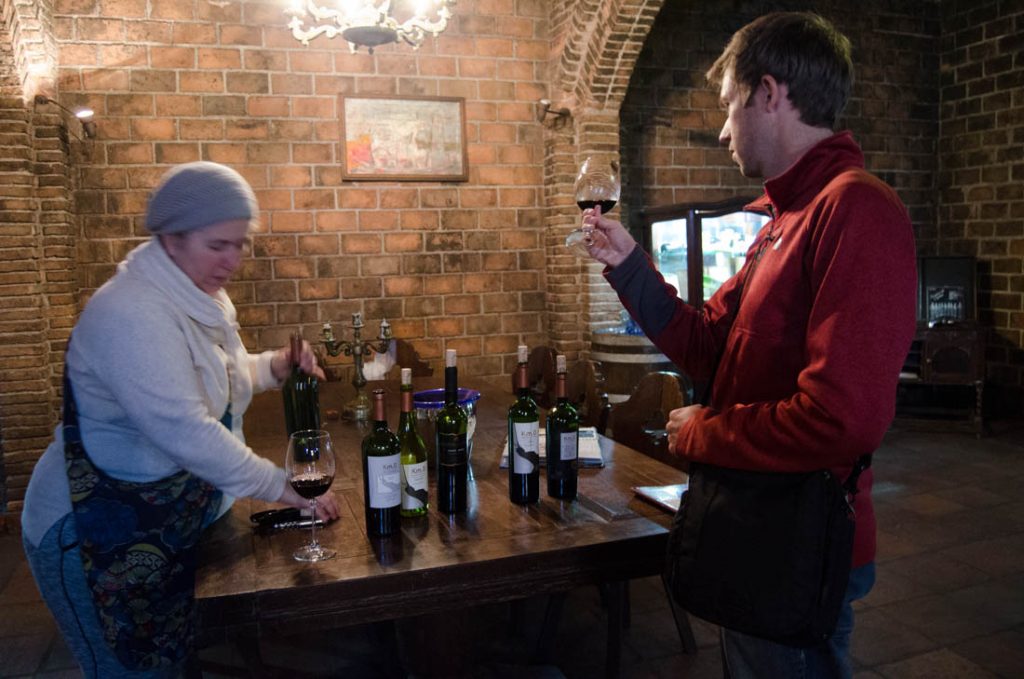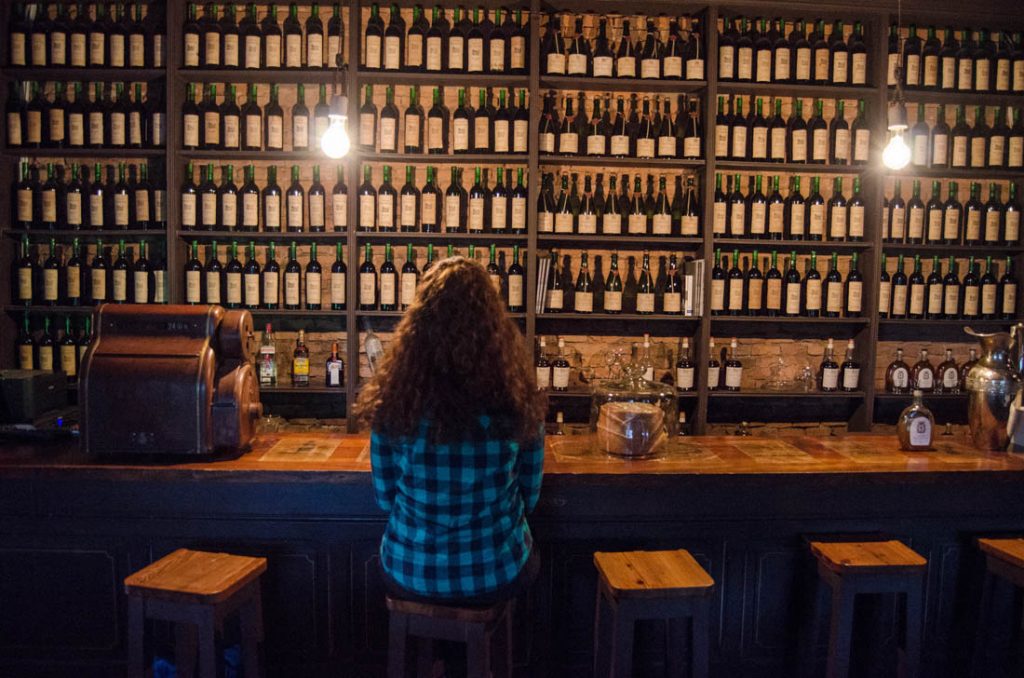 As Carménère is to Chile and Malbec is to Argentina, now might be a good time to mention Uruguay's signature grape: Tannat. Tannat is an intense red wine and reputed to be the "healthiest" red wine of them all thanks to its high antioxidant content. Most Uruguayans only drink the stuff with a hearty meat dish, but we loved it as is and tucked into the signed bottle that we bought at El Legado in front of our fire. We were so full of wine and cheese from our winery visits that we mostly snacked for our meals (also, we didn't have much of a choice since most of the affordable, in-town restaurants were closed). Over the course of our three days in Carmelo, we paid daily visits to a cute panadería for empanadas and grabbed a stool one night at the town's famous food truck El Chivi for a chivito sandwich.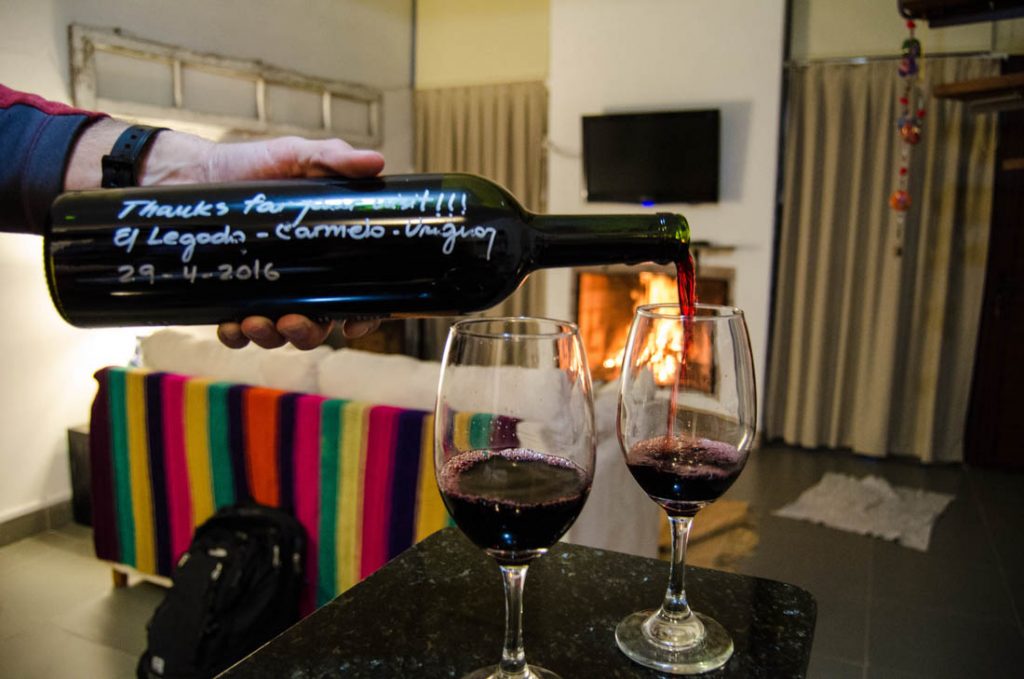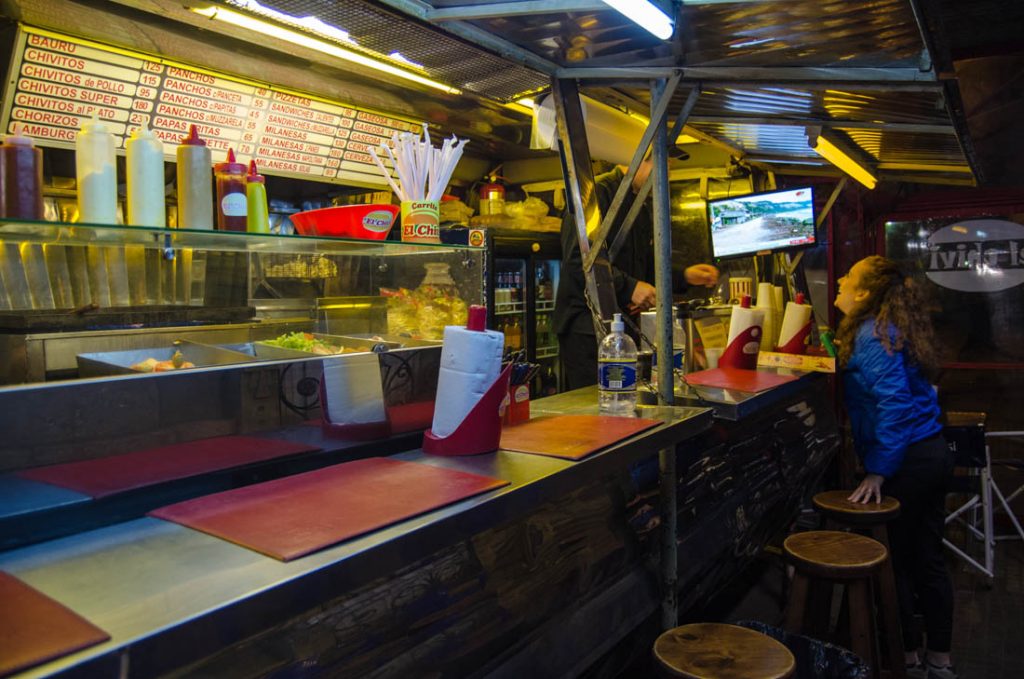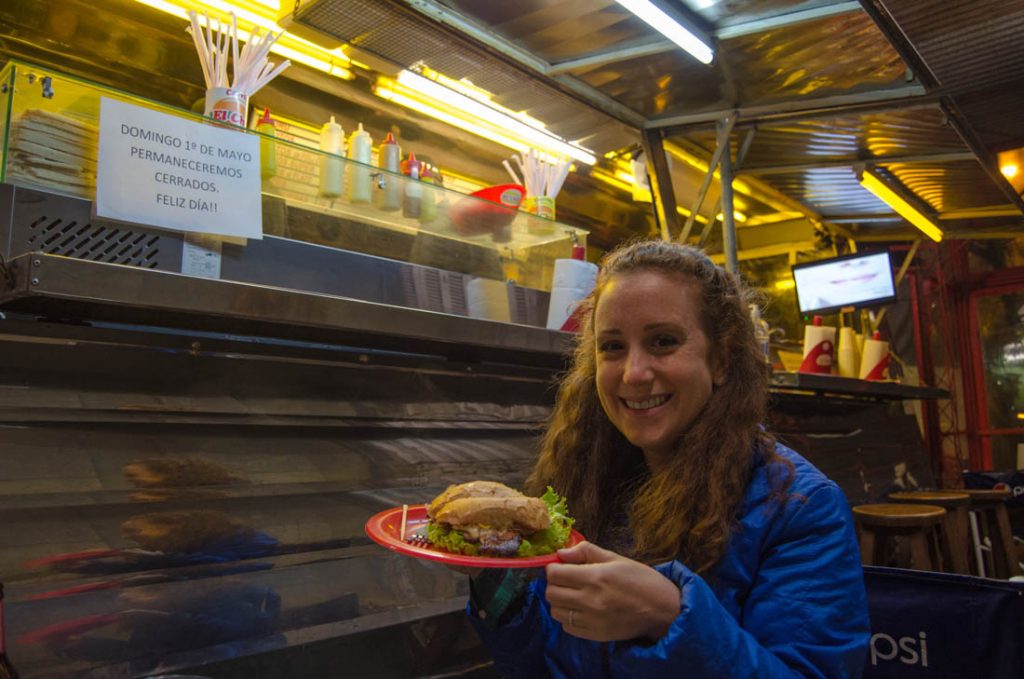 After exhausting most of the wineries in the area, we headed into the center of the country for a two-night homestay at Estancia El Silencio, a working gaucho ranch owned by an absolutely lovely family that welcomes travelers into their home to learn about rural life in Uruguay. Mariela, an extraordinary cook, kept us extremely well fed and comfortable during our two days with her. Her husband Gonzalo, the proprietor of the ranch that includes 1,500 cows and dozens of horses and sheep, took us for a drive of the estancia and showed us how to feed the cows a specific mineral mixture to help improve their health. Despite knowing nothing about raising cattle, Chris and I were immediately struck by how healthy the herd looked. Mariela remarked, "Son libres," meaning, "They are free." And it was true. The cows had the freedom to roam across huge spans of grassy plains and ate all natural food. Happy cows definitely live in Uruguay.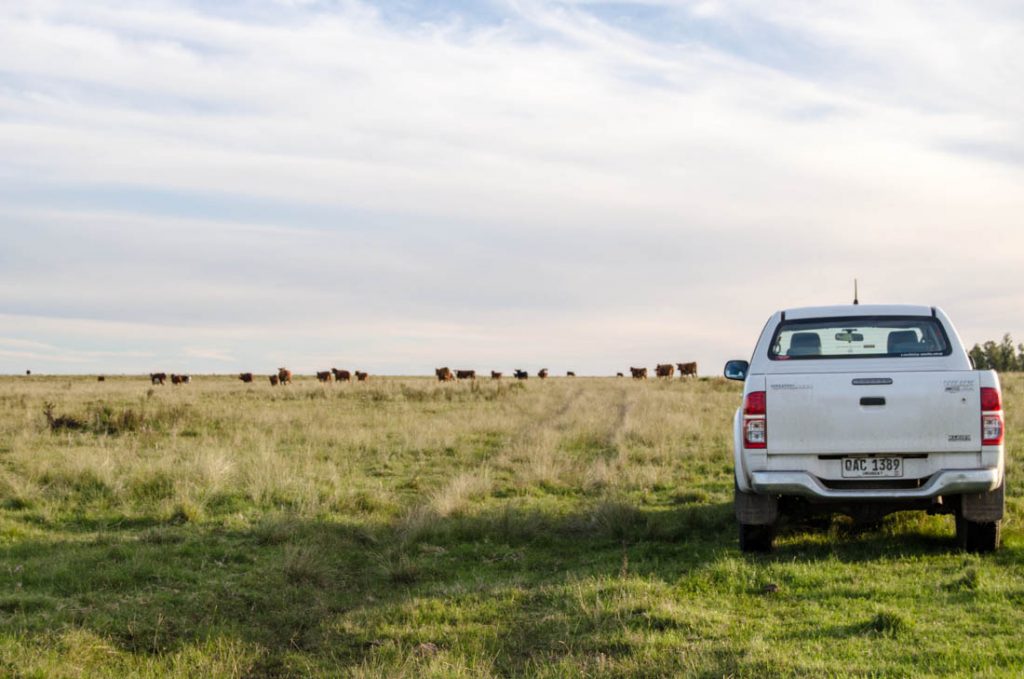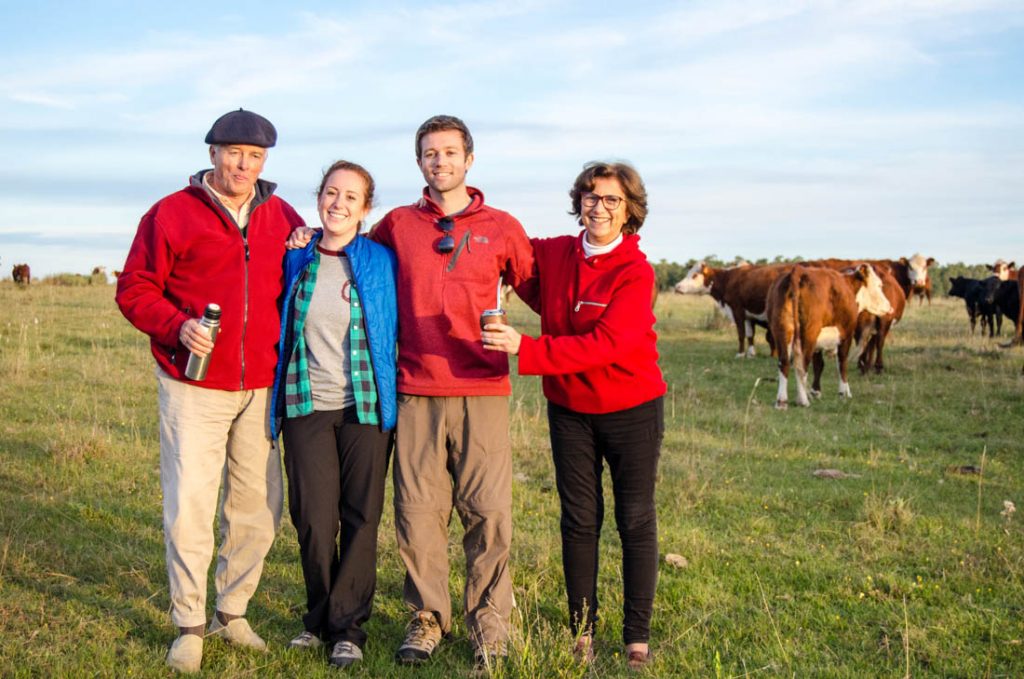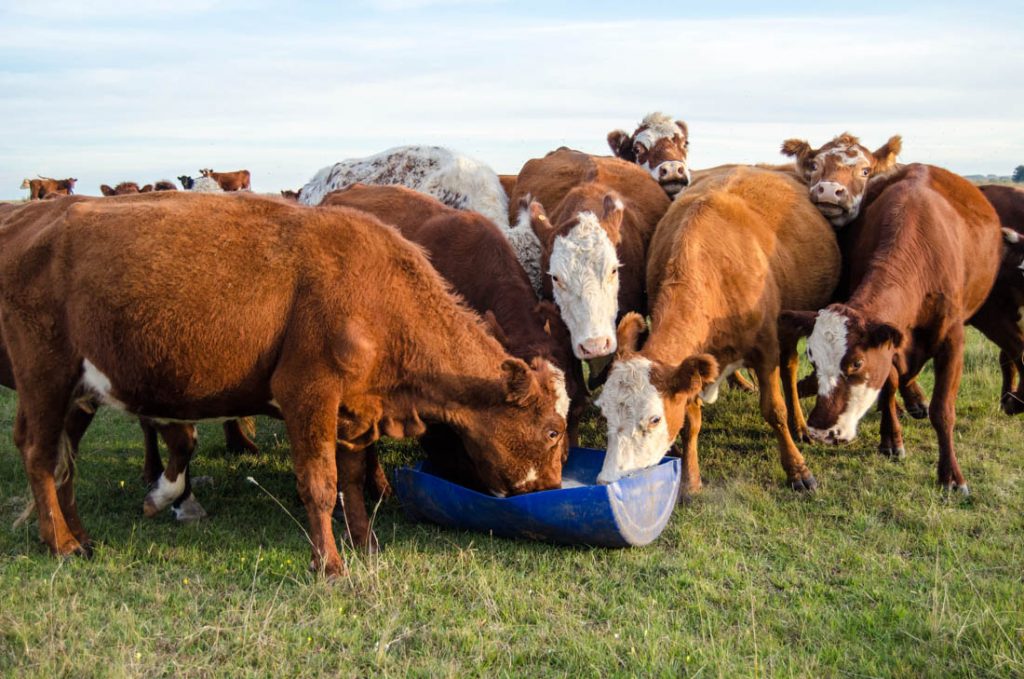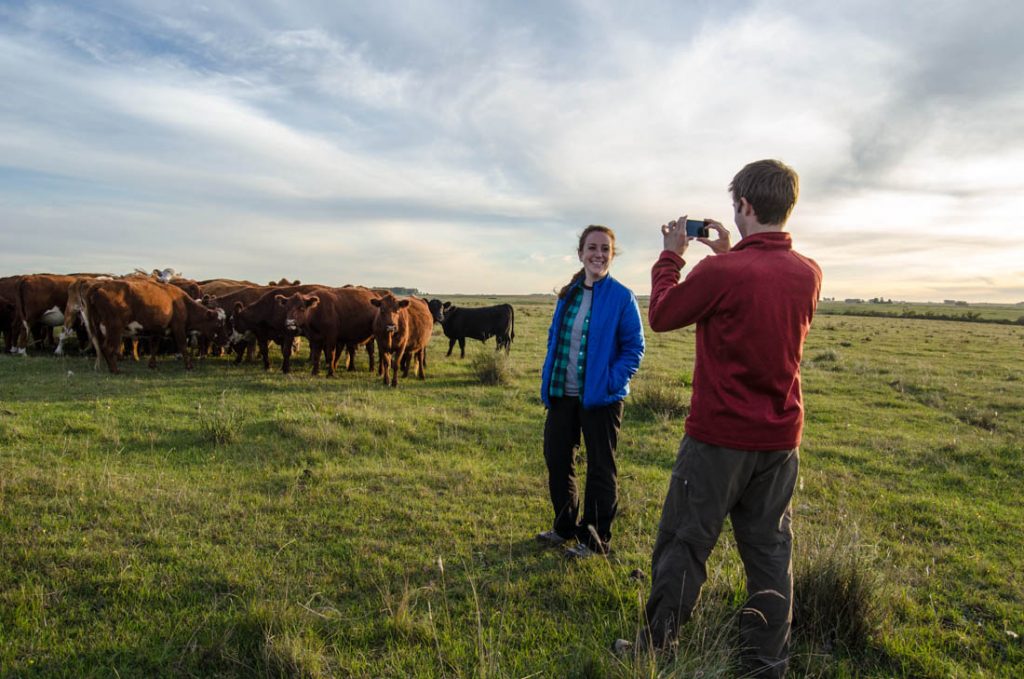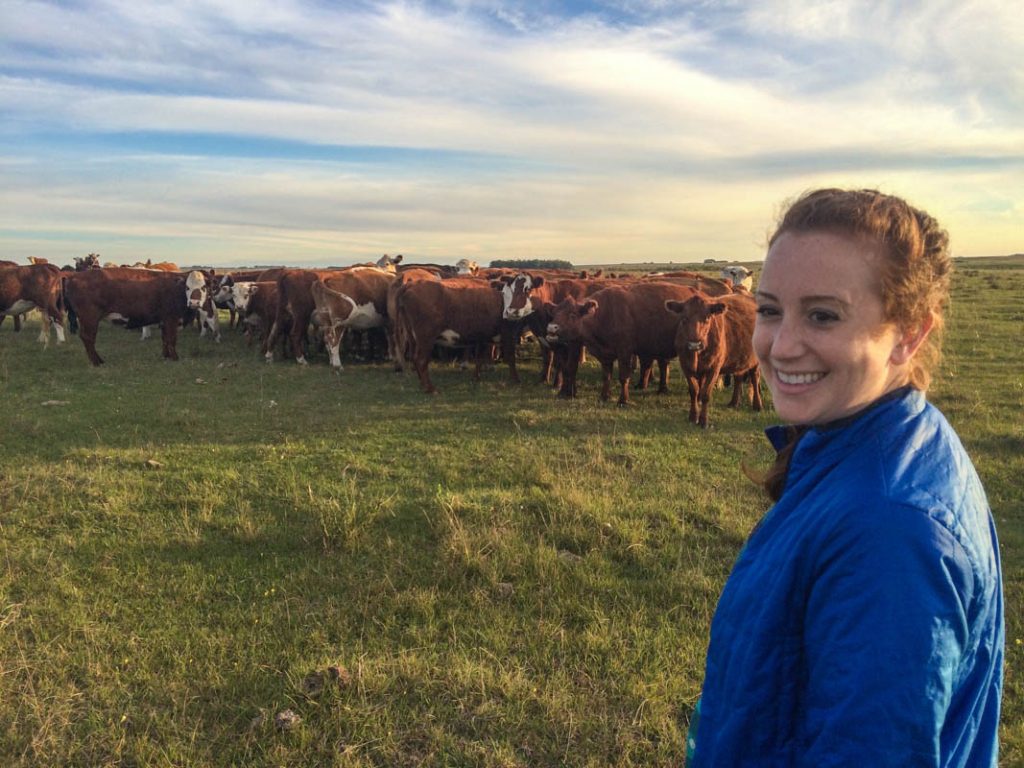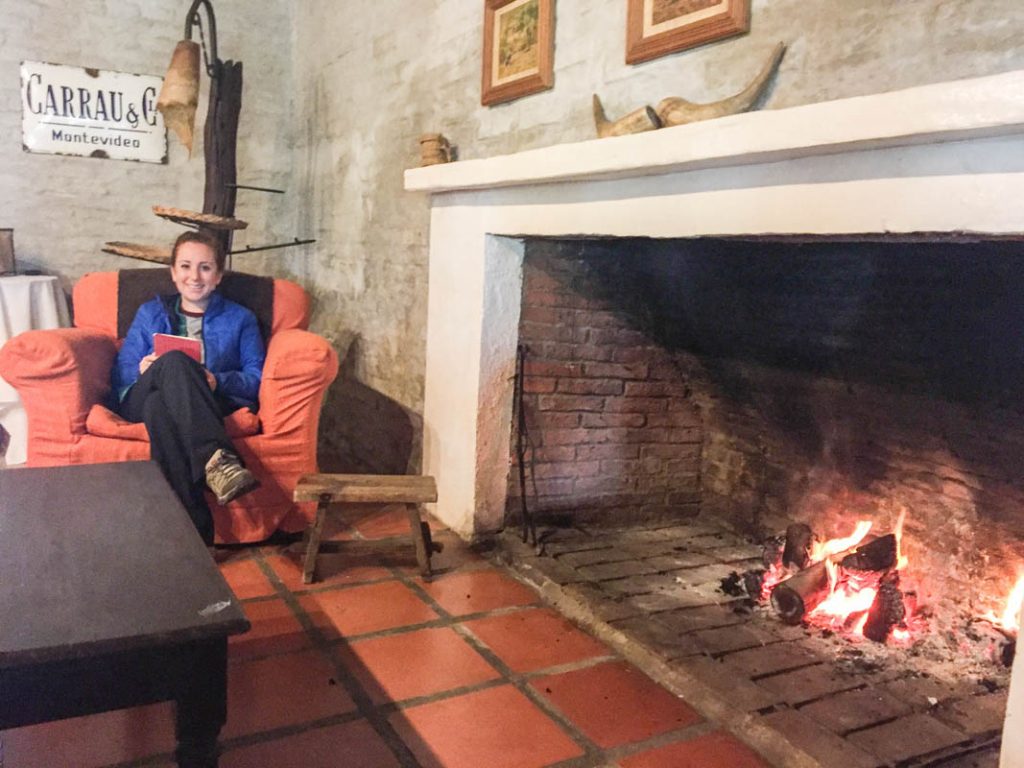 When we weren't parked in front of the roaring fire, Chris and I also got to ride horses and canoe on a nearby river while at the estancia. We loved our time at El Silencio and the opportunity to get to know Mariela, Gonzalo, their children and grandchildren, and some of the gauchos that work at the estancia. It truly was a taste of the simple, good life.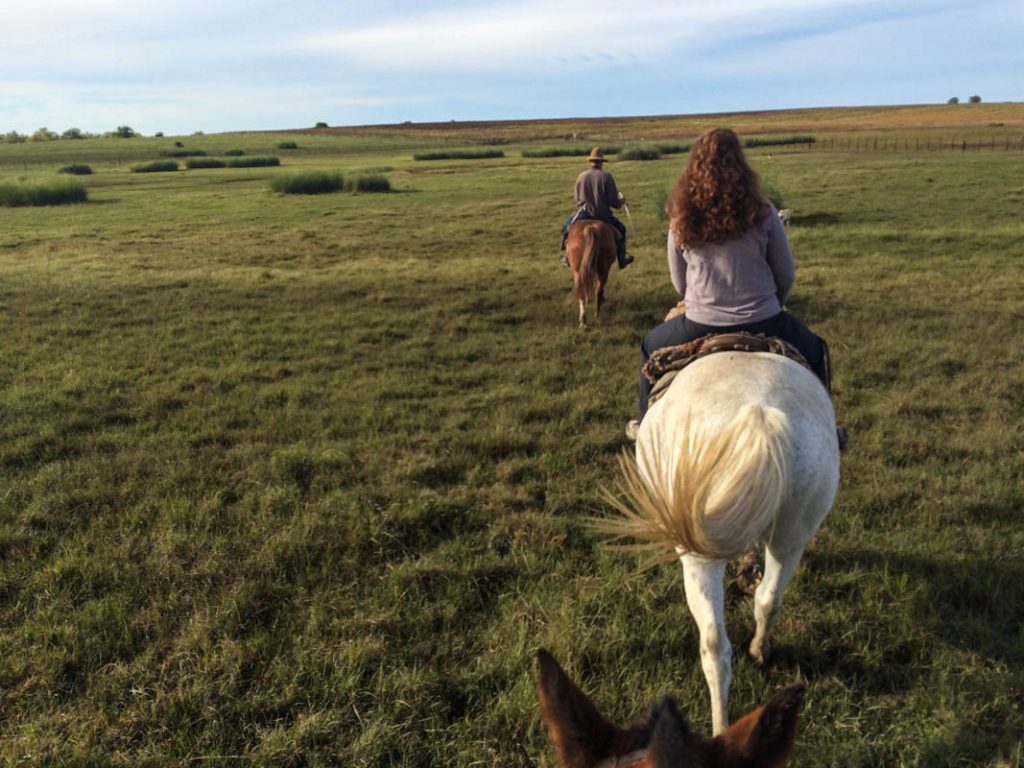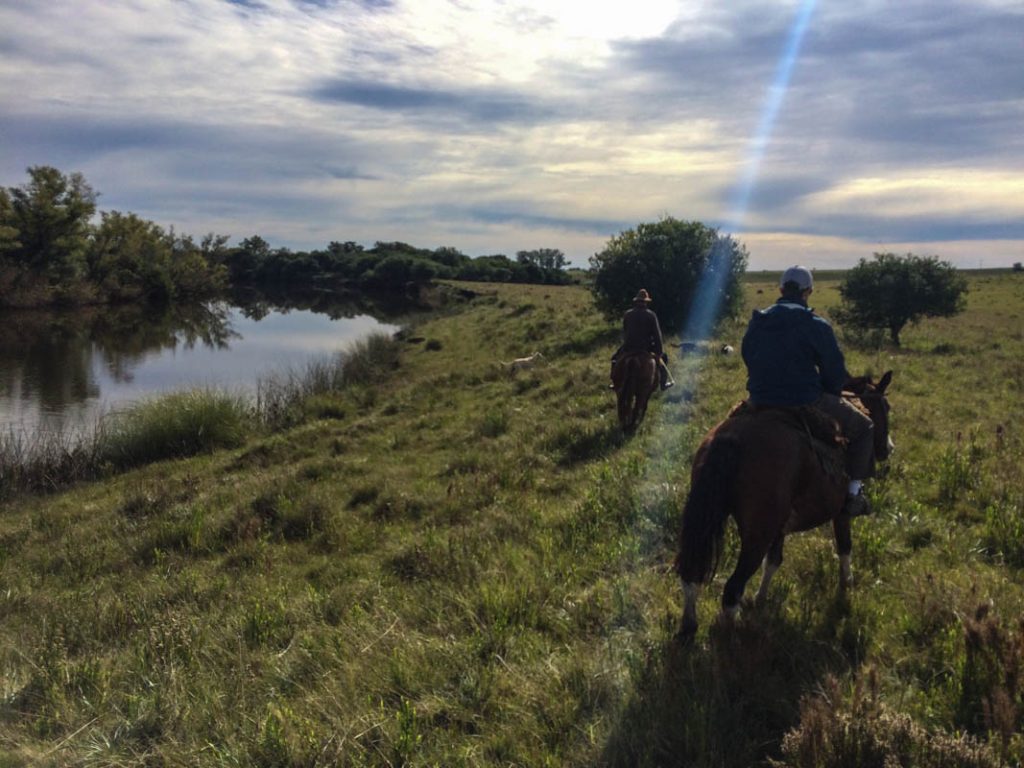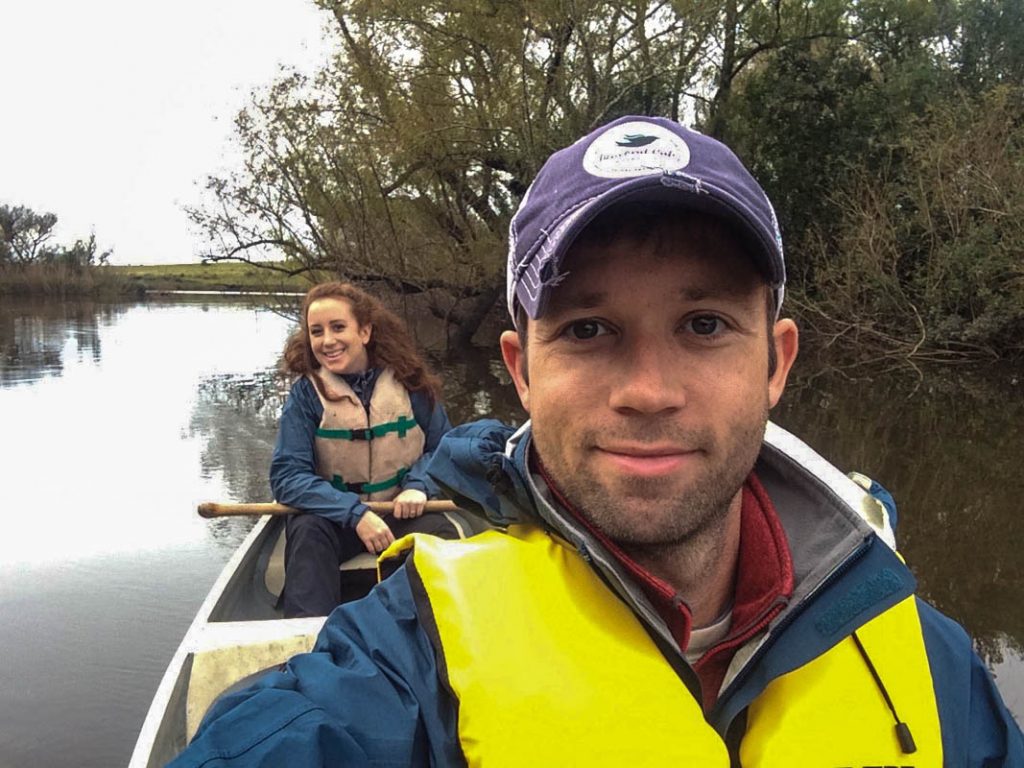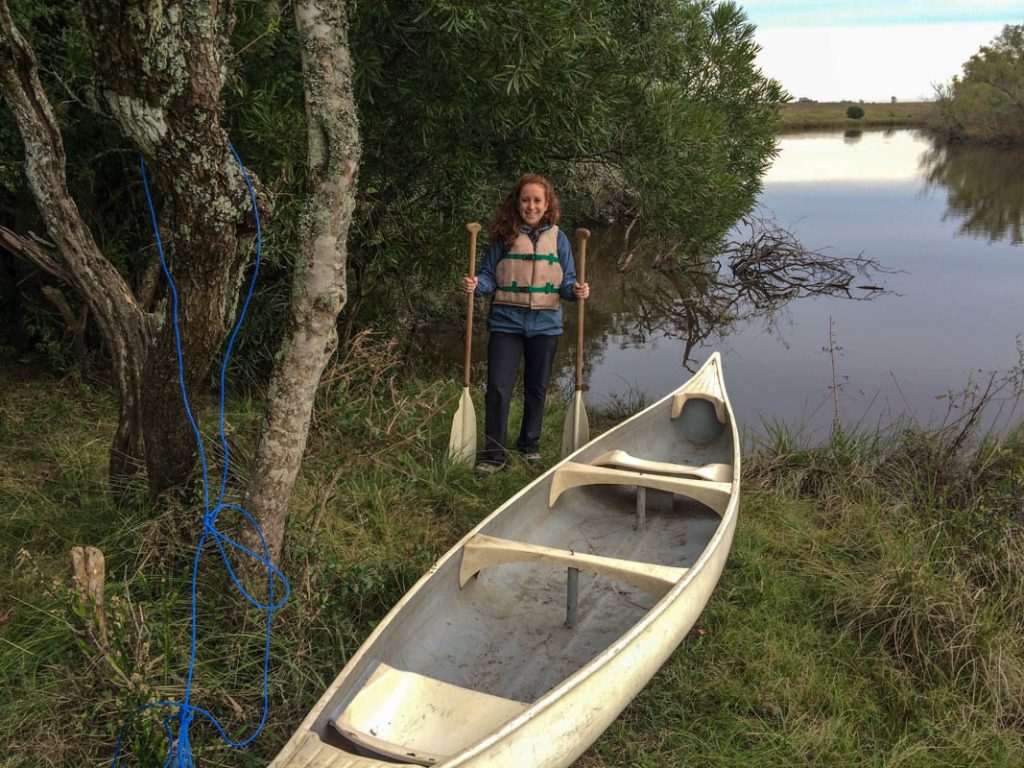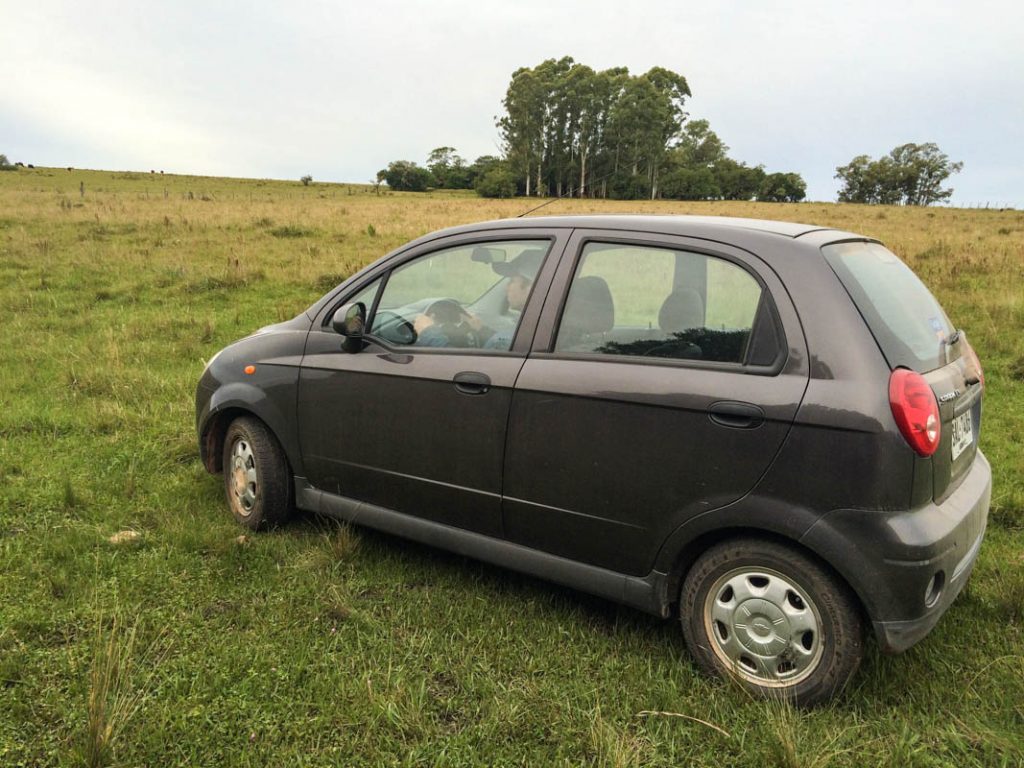 We paid a warm farewell to our adoptive Uruguayan family and headed from the country to the capital of Montevideo, where 1.5 million of the country's 3 million residents live. Most of our time in the city was spent exploring its streets and eating some of the country's famous barbeque (parrilla). Chris had one of the best steaks of his life at La Pulperia, and we visited the Mercado del Puerto for lunch the next day to admire its bounty of meat grilling over the open flames. We were a little "meated out" by this point, though, and opted—as most of the locals did—for some empanadas and the menú del día of lentil soup and a glass of wine or water (obvious choice there) for only a few dollars.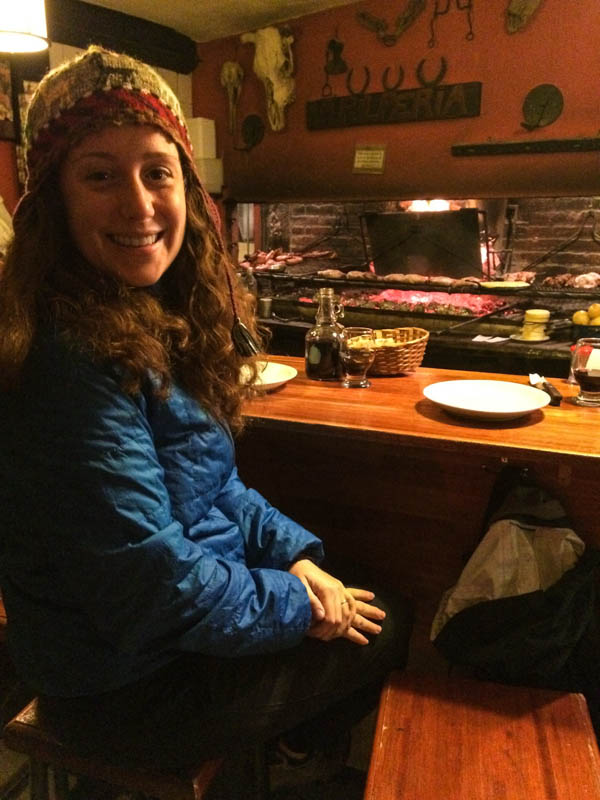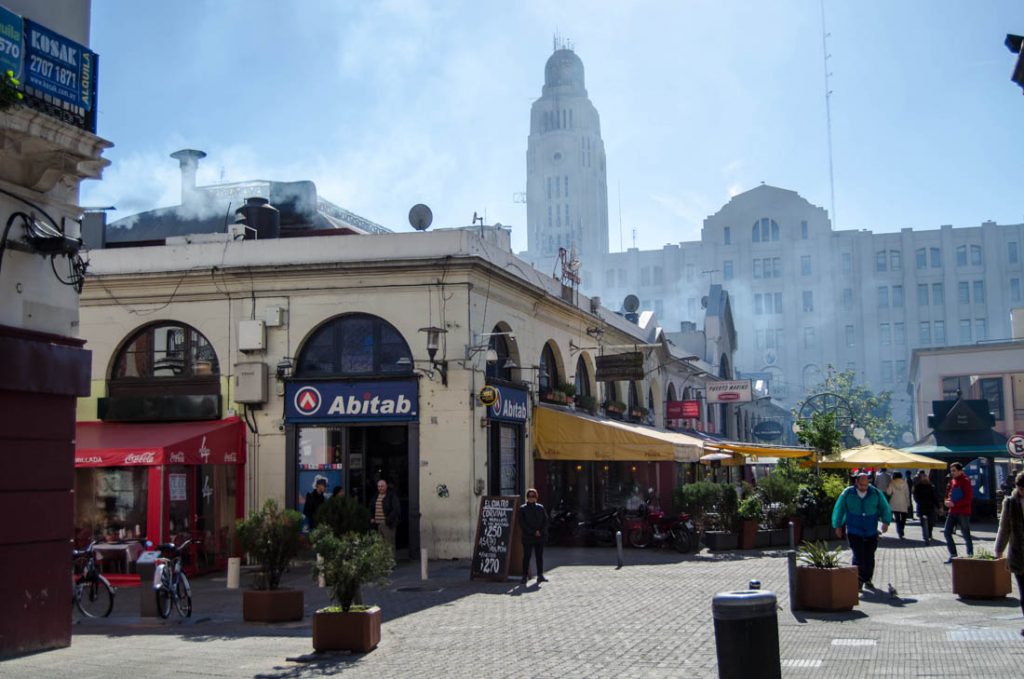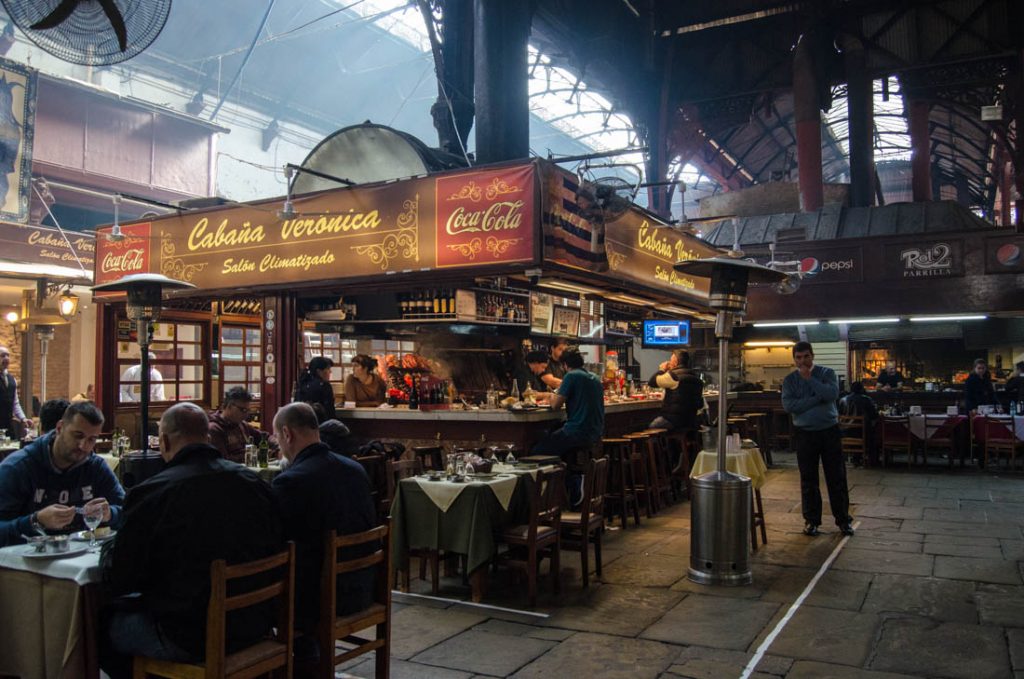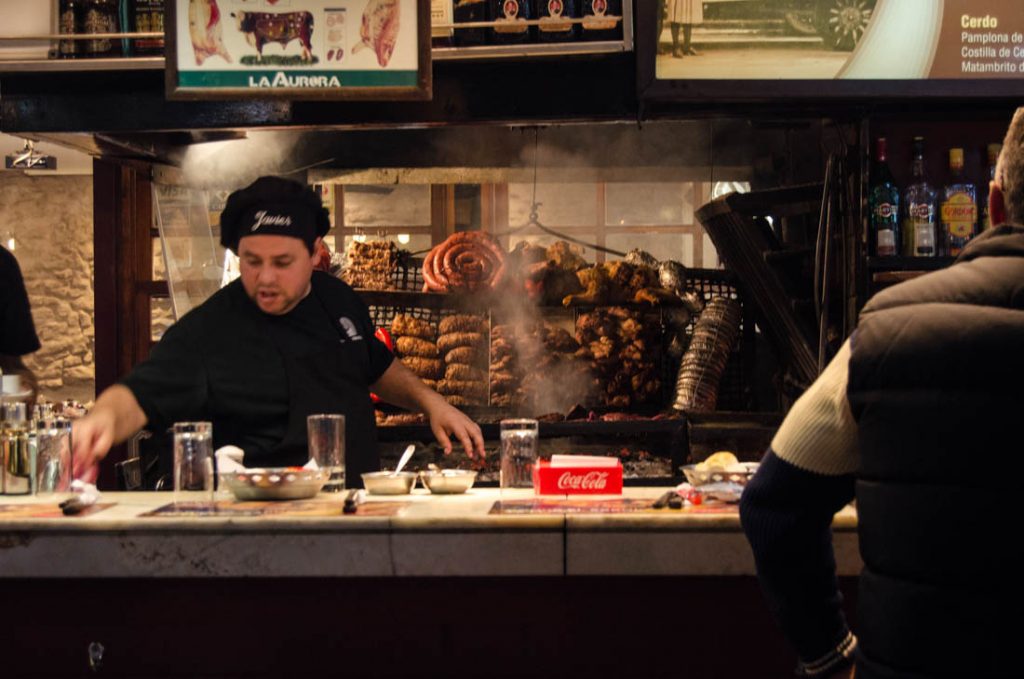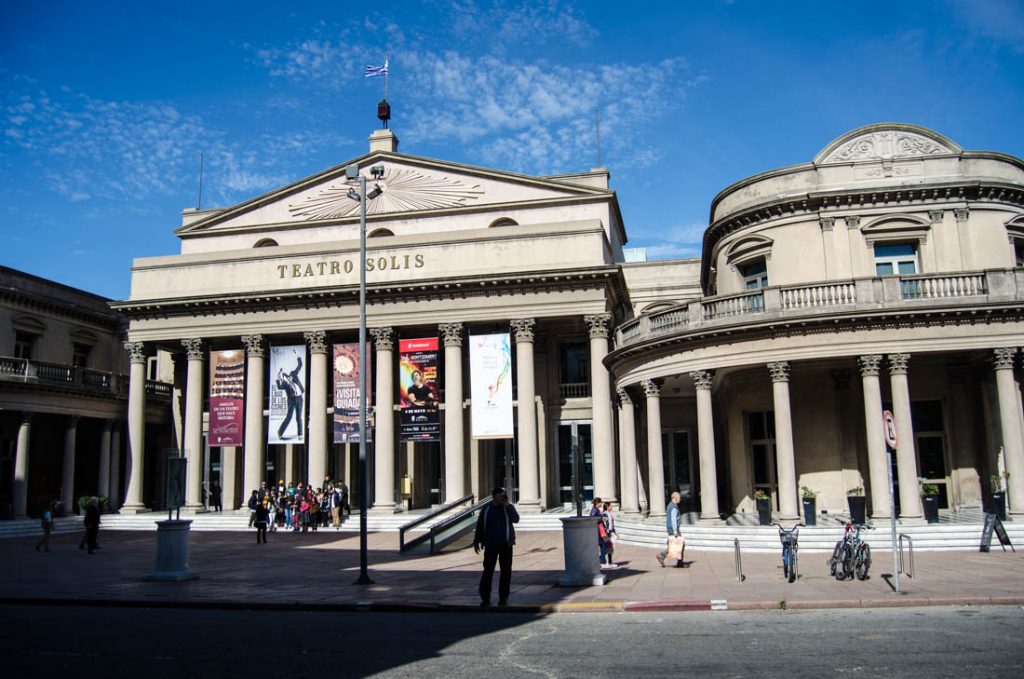 Although Chris and I had visited the historic colonial town of Colonia del Sacramento as a day trip from Buenos Aires in 2011, I didn't have many expectations for our week-long stay in Uruguay. Needless to say, this little South American gem blew us out of the water. The people, the land, the wine, and the asado. We didn't get a chance to visit the picturesque area of Punta del Este or the other NYT-recommended town of Garzón. For these and a return trip to El Legado, El Silencio, and our other favorites, we will definitely be back.