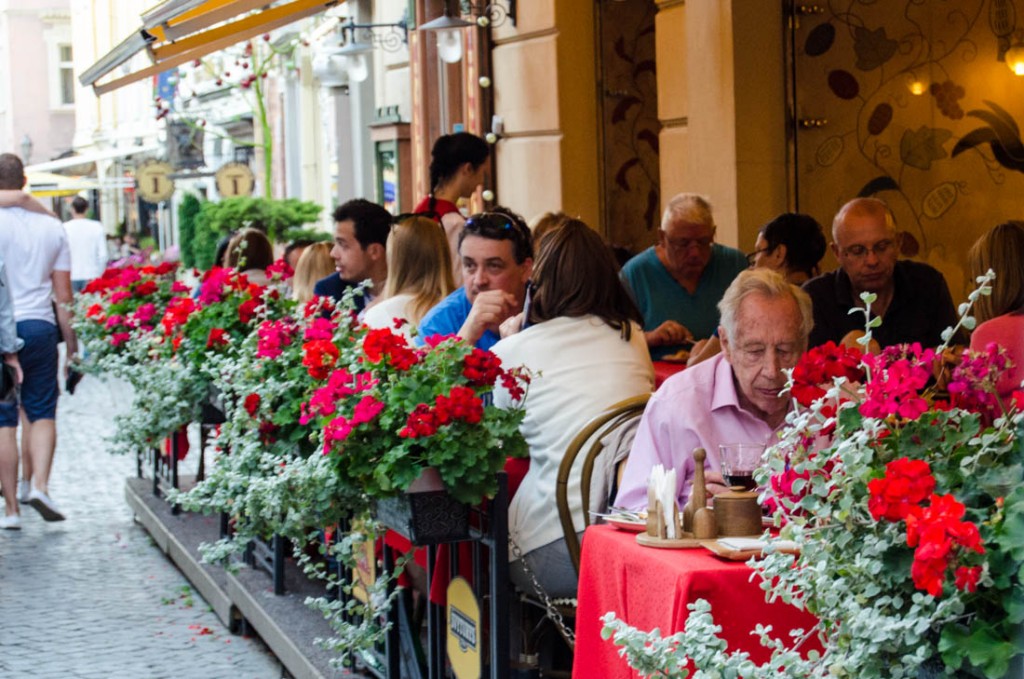 Lithuania was our last stop as we journeyed south through the Baltic nations, and, sadly, with only two nights, we didn't have a chance to do it justice. It didn't help that we absolutely loved our Air BnB here, which was situated in an old monastery, and were content to stay in and relax more than usual. But we did venture out to explore Lithuania's capital Vilnius, and even with only a brief time here, Chris declared it to be his favorite Baltic capital. For me, I'm still sticking with Riga.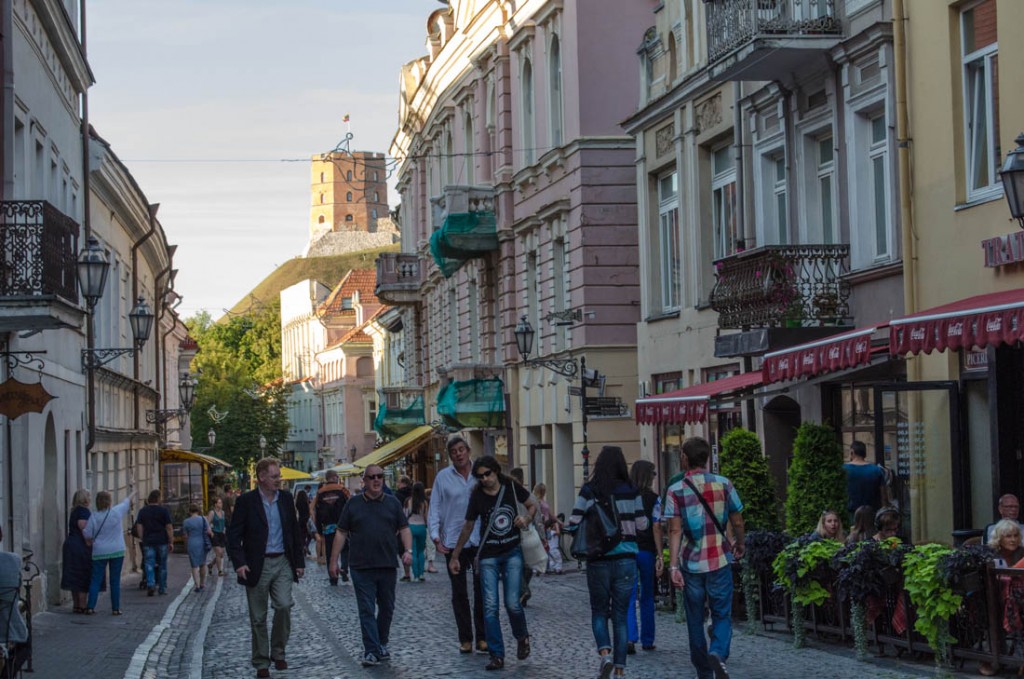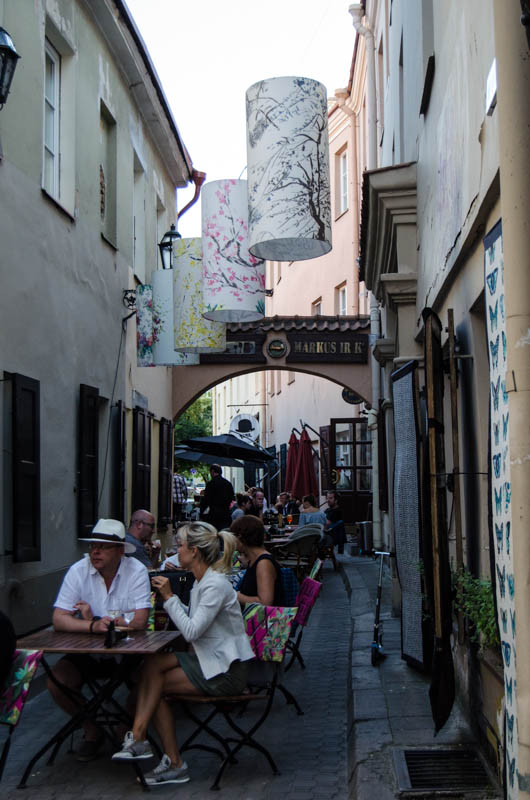 Vilnius has more broad boulevards than Riga or Tallinn, and many of its buildings were built in the baroque and classical styles. The city boasts a number of grand squares, the largest of which surrounds its main cathedral. On the square, there is a tile that marks the spot where one end of a two million person human chain that stretched all the way from Tallinn to Vilnius was made in 1989 to protest the Soviet Union. From the square you can view the Hill of Three Crosses, which is a monument to seven Franciscan monks who were tortured by pagans before Lithuania's conversation to Christianity. The crosses were destroyed during Soviet times, but have since been rebuilt.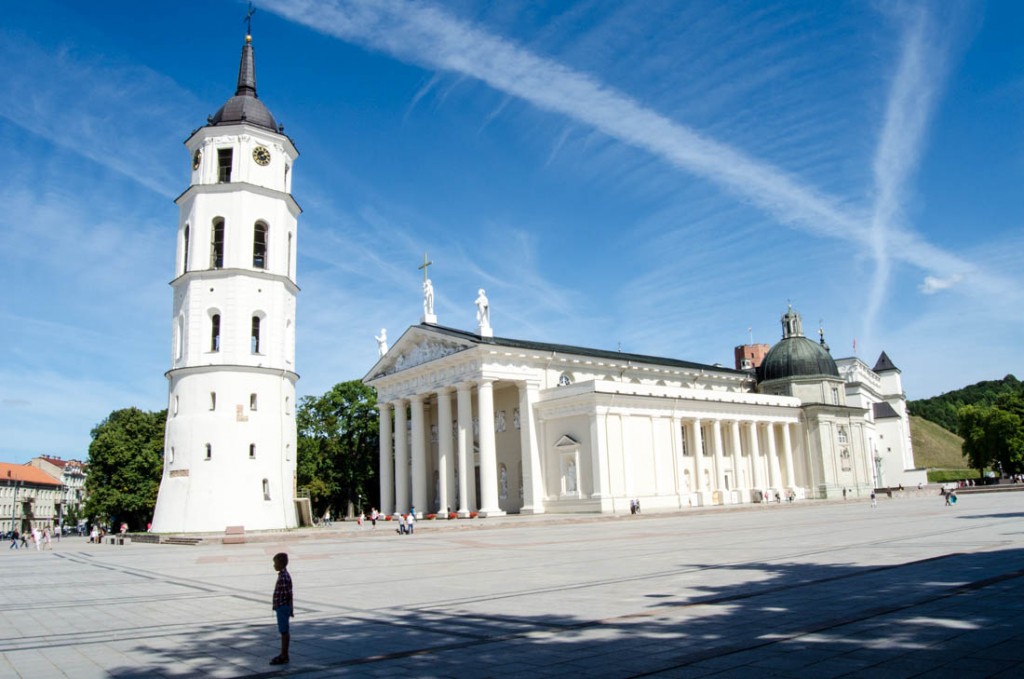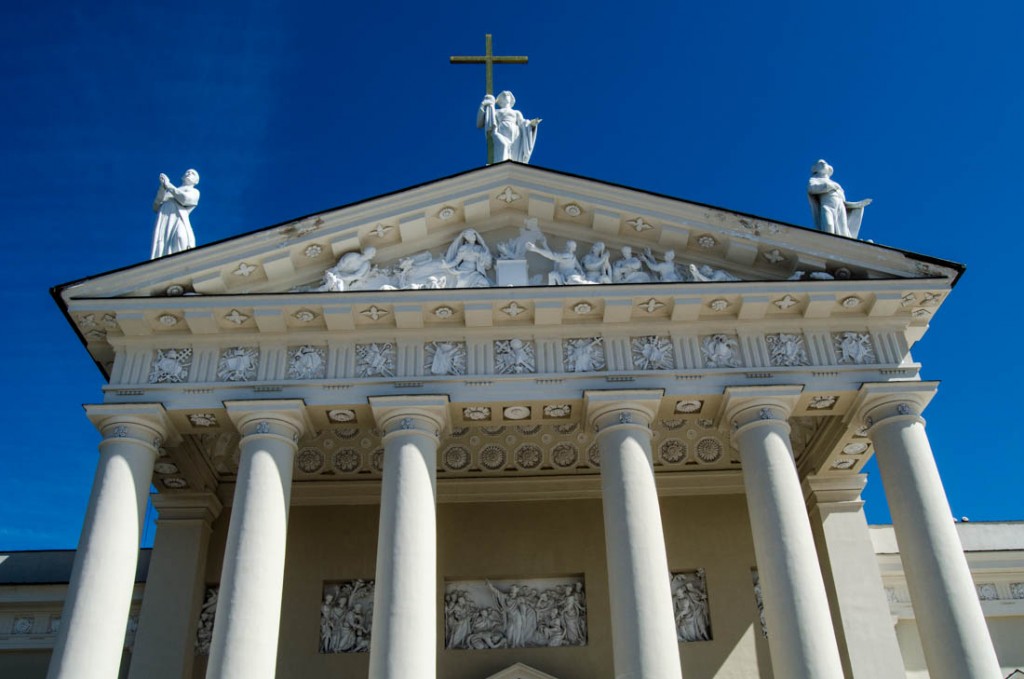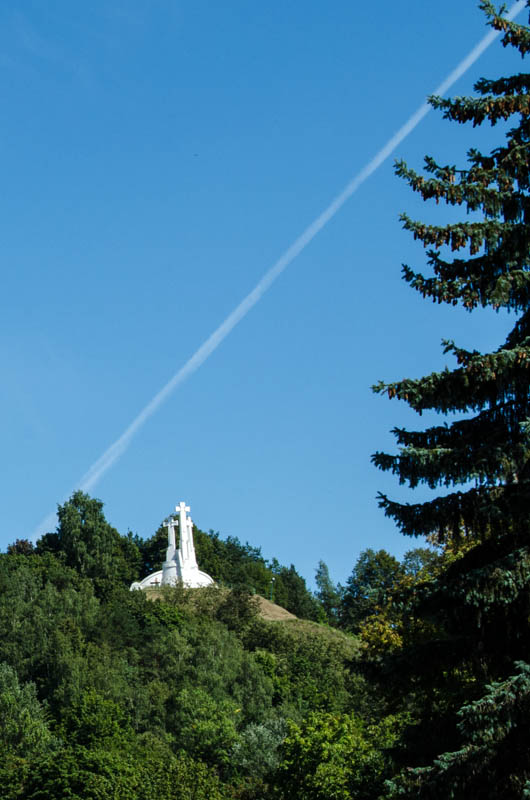 Our Air BnB was located nearby the 16th-century Gate of Dawn, and we saw many people crossing themselves as they approached to pay homage to the chapel within that contains an icon of the Virgin Mary said to have miraculous powers. Right down the street was the Church of St. Casimir, which was initially constructed for the Catholic faith, transformed into a Russian Orthodox church later, and taken over as a museum of atheism during Soviet times (ironic, yes, but actually not uncommon during that era and also key to many historic churches not getting demolished in the face of Stalin's anti-religion crusades).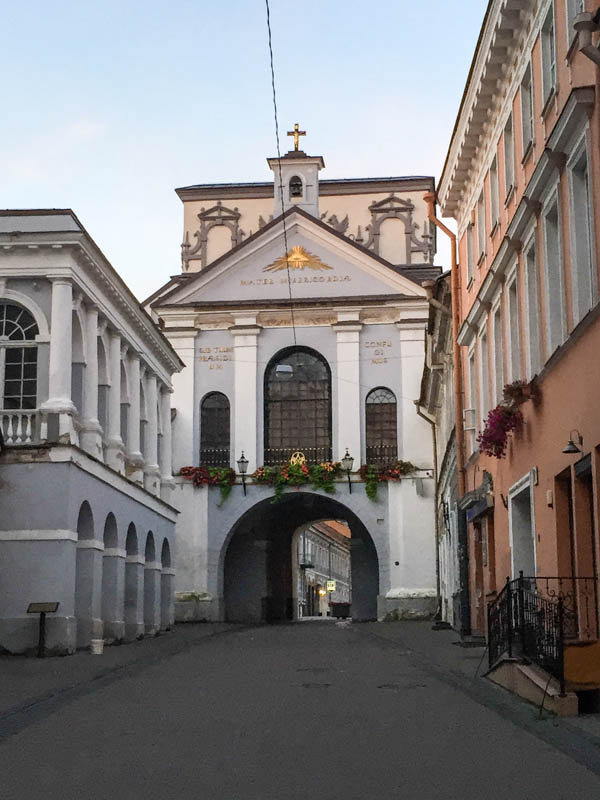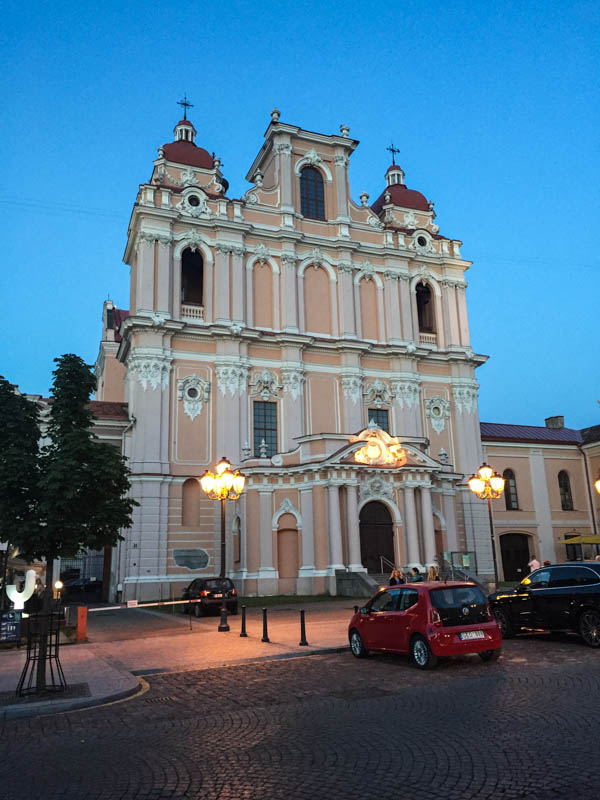 If you've been following along with this blog, you know I think very highly of the New York Times' 36 Hour travel series. I think these features, which lay out their version of a perfect weekend in a city, are spot on with their recommendations for charming eateries, great cocktail joints, trendy shops, and unique tourist attractions. The series helped us find hidden hutong breweries in Beijing, amazing off-the-beaten-path temples in Kyoto, and some really excellent restaurants. The articles are especially good when they've been written recently, and I was very pleased to find that the one for Vilnius was written just last month. At their recommendation, we decided to make reservations at Bistro 18, a wonderful restaurant owned by an Irish-Lithuanian couple, and we couldn't have been happier. Chris ordered the duck breast and declared it the best he's had yet.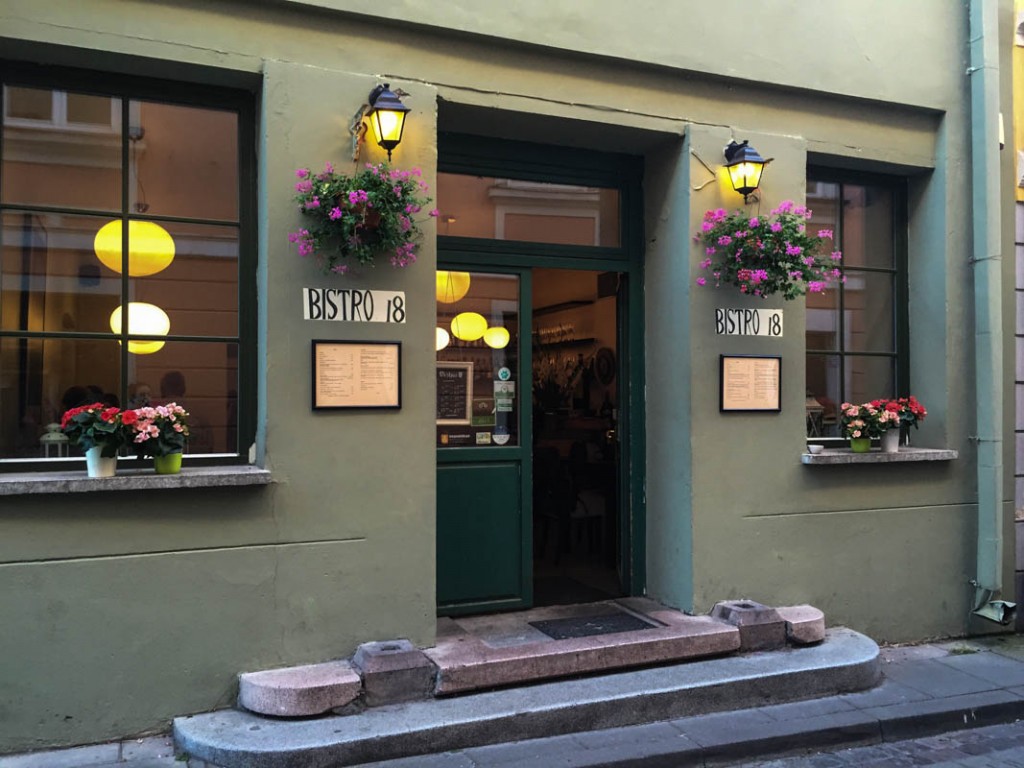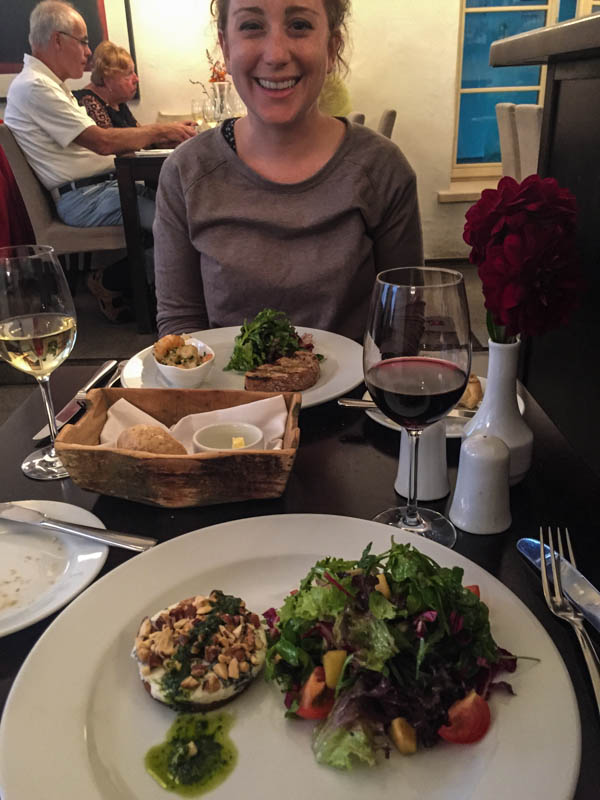 On the other end of the culinary spectrum is Forto Dvaras. The New York Times—and every other guidebook—recommends you pay a visit to this cheap and authentic eatery while in Vilnius. We went all in and ordered the traditional chilled beetroot soup and famous Lithuanian cepelinai, stuffed dumplings nicknamed zeppelins for their football shape. While we were glad to have at least tried the local fare, both weren't really our cup of tea and went mostly uneaten. Which is actually probably for the best, because crackling and sour cream-coated zeppelins are also famed as "calorie bombs."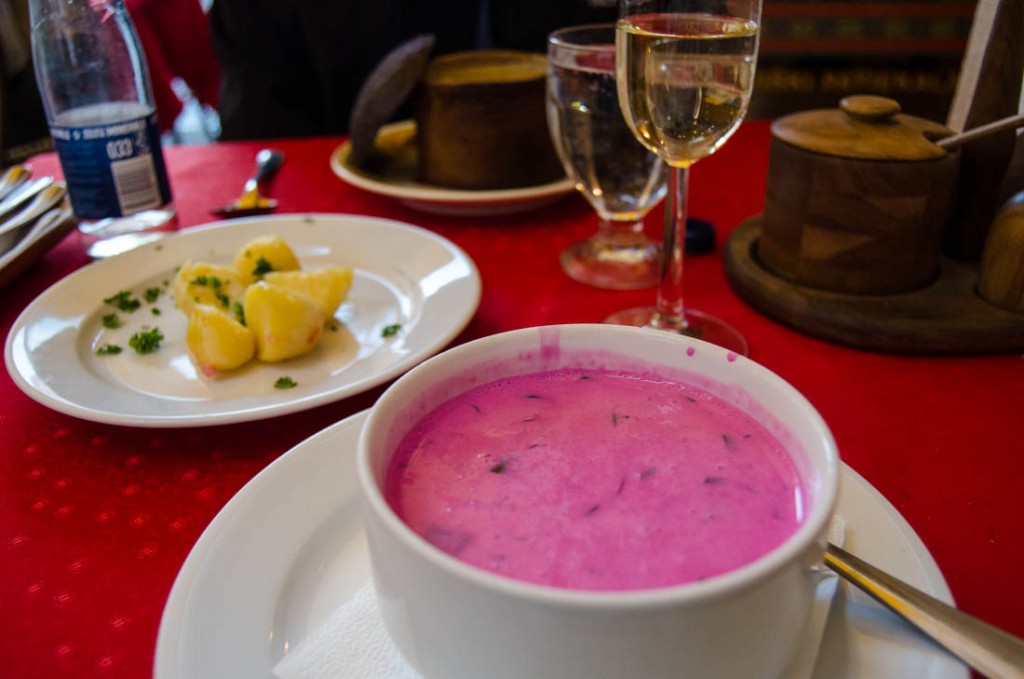 Another great New York Times recommendation was to peruse Stikliu Street, which is lined with adorable shops selling Lithuanian linen and goods by local designers. After that, we continued to follow the Times' advice and visited Uzupis, an area of Vilnius filled with artists and other eccentric types that declared themselves "independent" on April Fool's Day 1997. They even have a prime minister and a constitution. Nearby, on Literatu Gatve (Literary Street), we took in the open-air gallery honoring some of Lithuania's famous writers.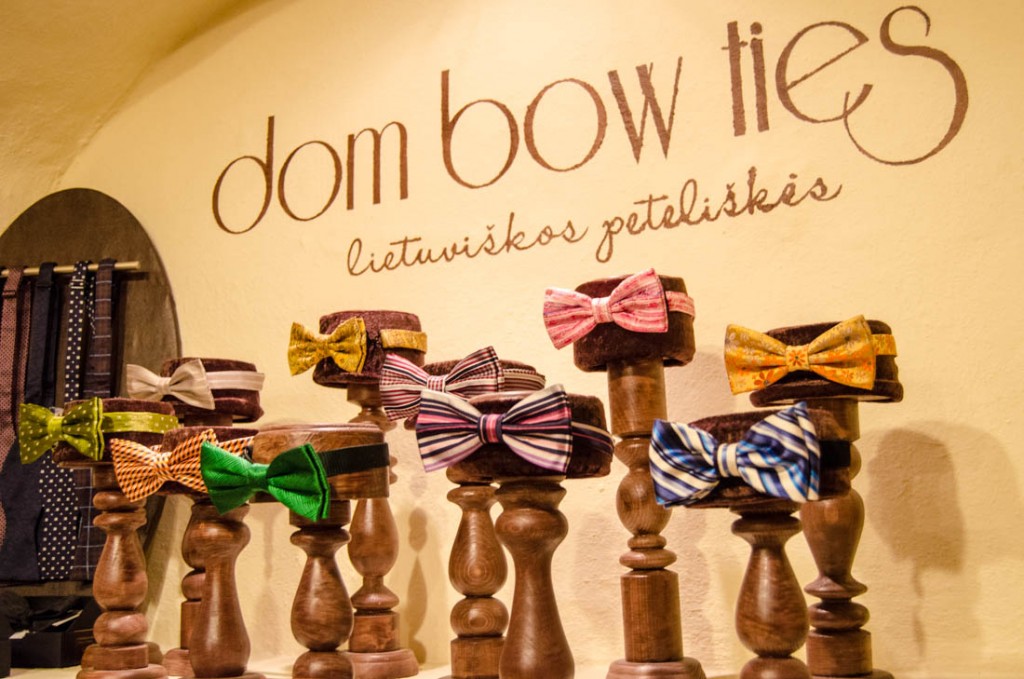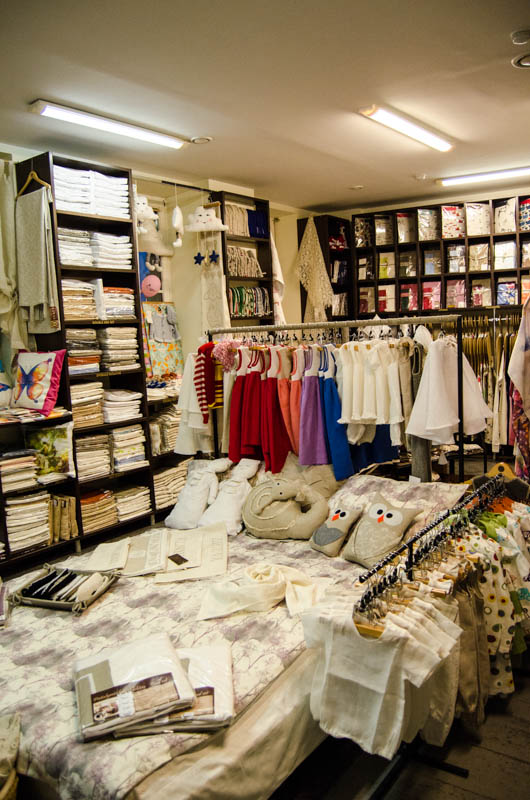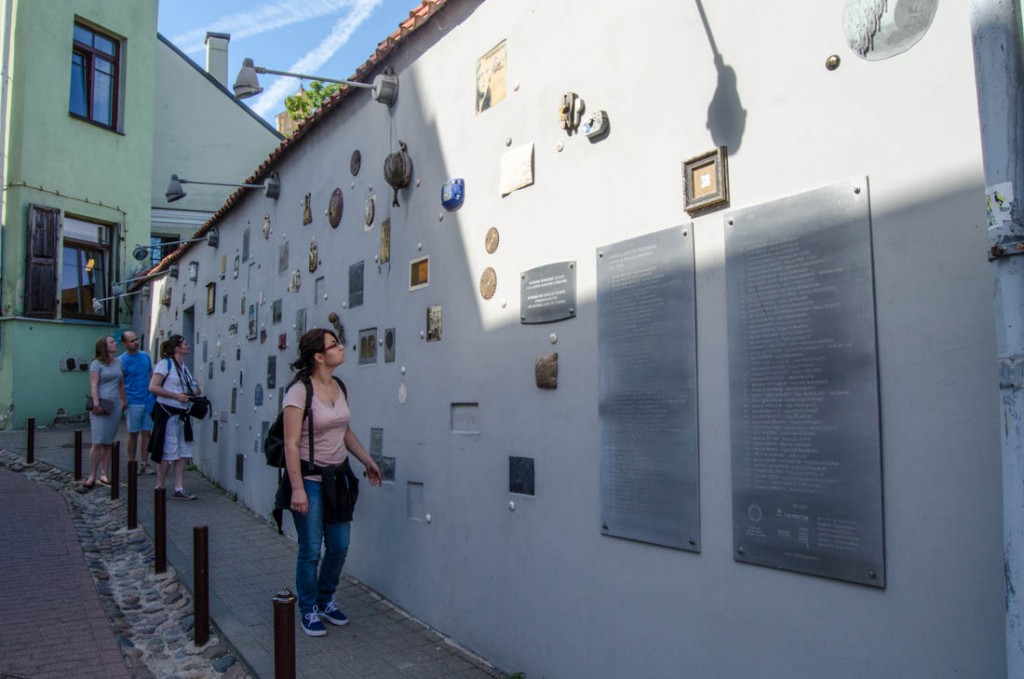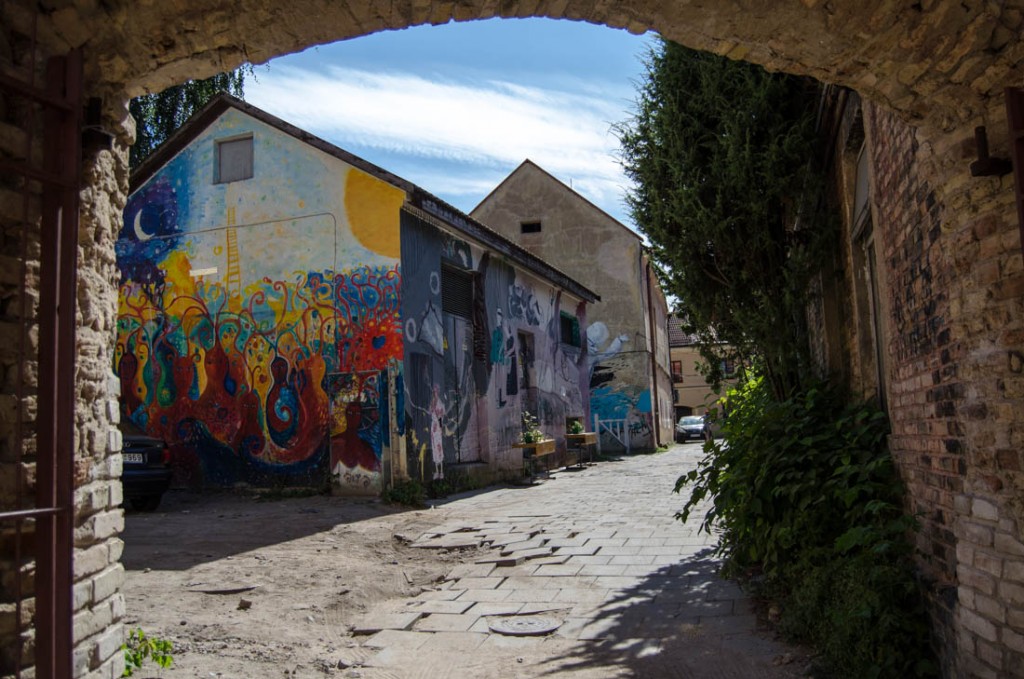 Vilnius was a great city to visit, even for just a short while like we did. It also has a cool college city vibe with Vilnius University—one of the oldest universities in Eastern Europe—located right in the heart of old town. Compared to other places we've gone on our trip, it felt like there were almost no tourists around, just locals enjoying the summer days in one of Vilnius's many cafes, parks, and shopping streets.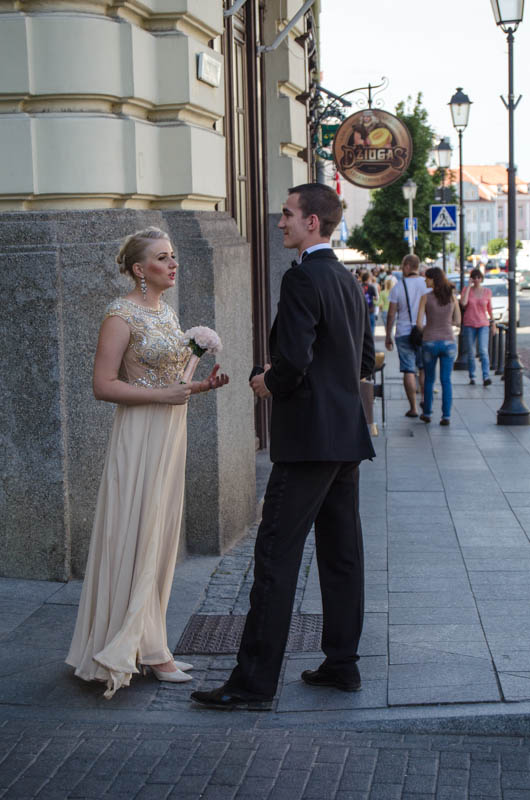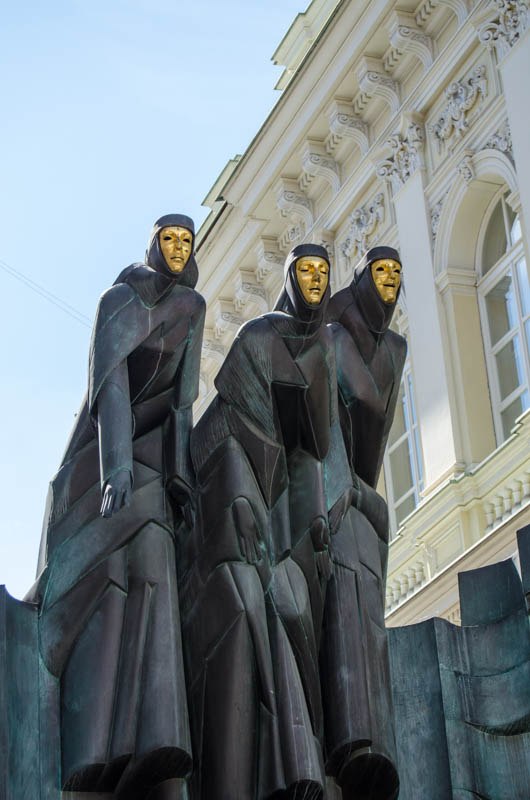 But, admittedly, after all this moving around from Finland through Lithuania and everywhere in between, I'm ready to stay in one place more than just a handful nights. Luckily, we have a full week in Poland next. With authentic Polish pierogis on the must try list, hopefully my potato tolerance isn't maxed out after those zeppelins.