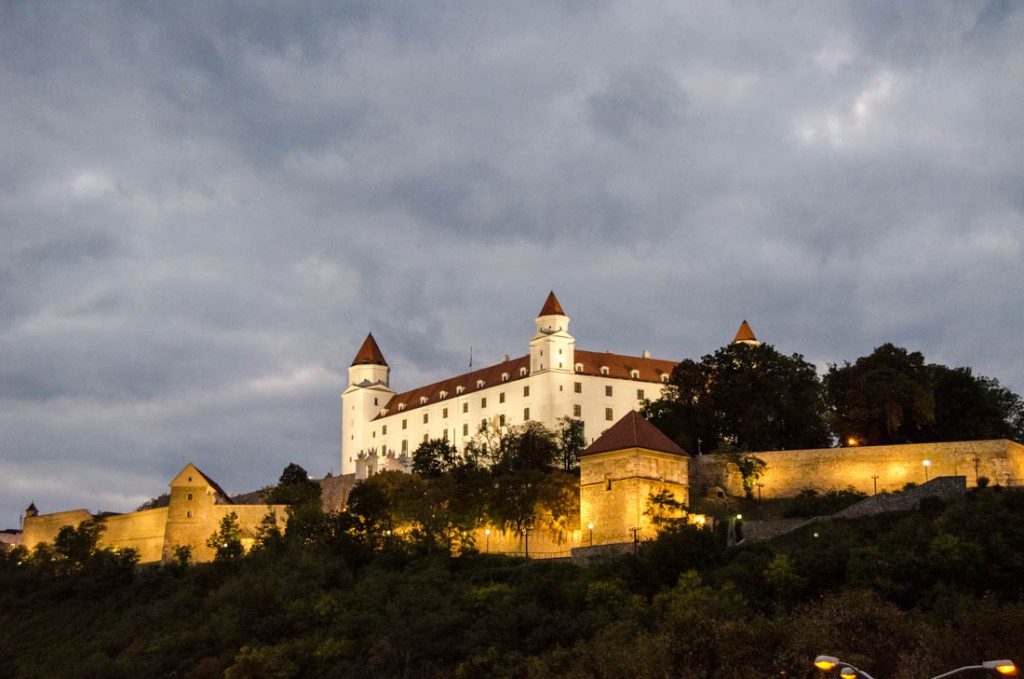 After a whirlwind week with friends, touring four cities across three countries, and participating in the merriment of Oktoberfest…. Chris and I were ready for some down time. Two nights in Bratislava, Slovakia (using the last of our Club Carlson points) were just what the doctor ordered. As much as we love Airbnb, white fluffy beds, unlimited towels and toiletries, and free breakfast buffets were a welcome change. We were both nursing colds (the remnant of walking around in the rain in Split and our vigorous beer-drinking schedule in Munich) and didn't plan to venture outside the hotel much during our brief respite. Thankfully, Bratislava is the perfect destination to visit when you only want to be a tourist for a few hours.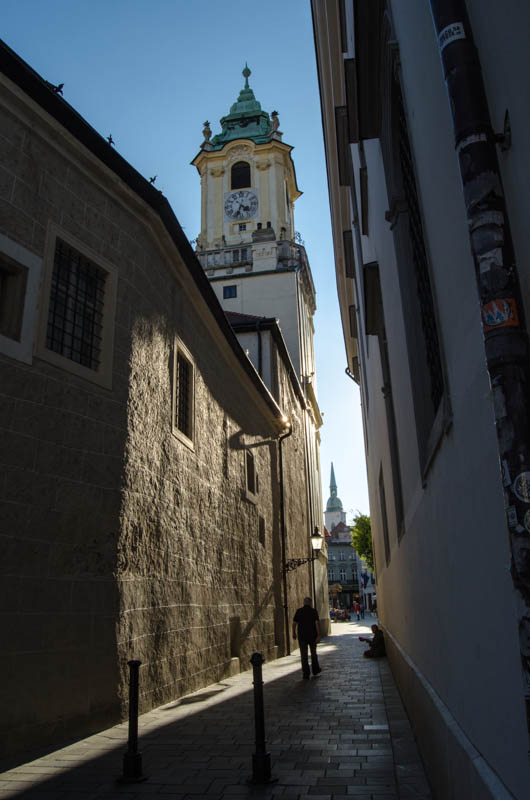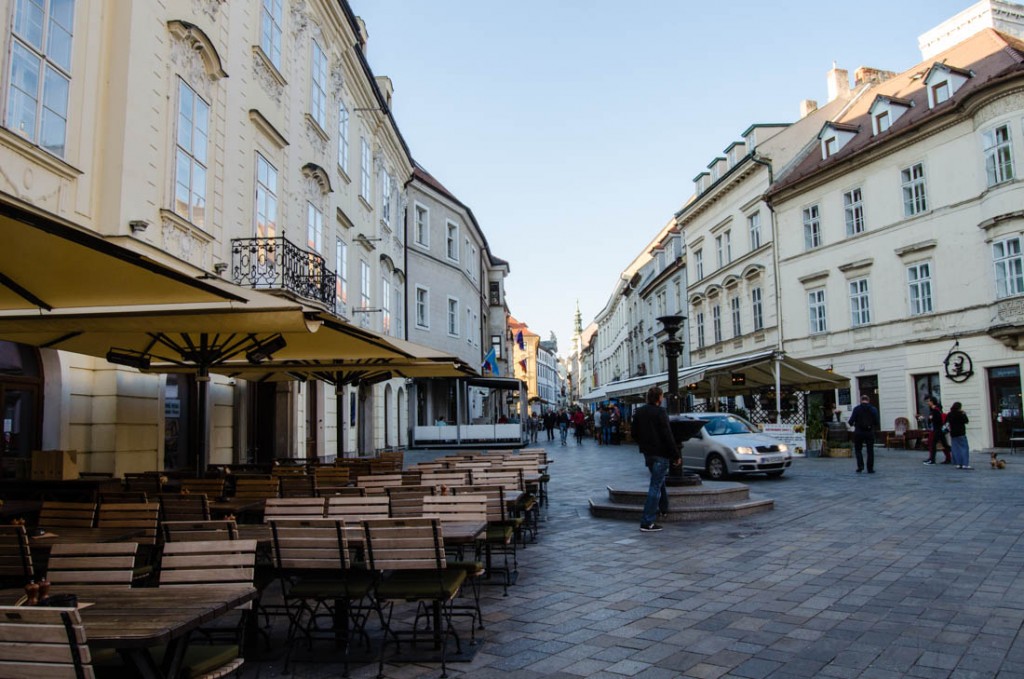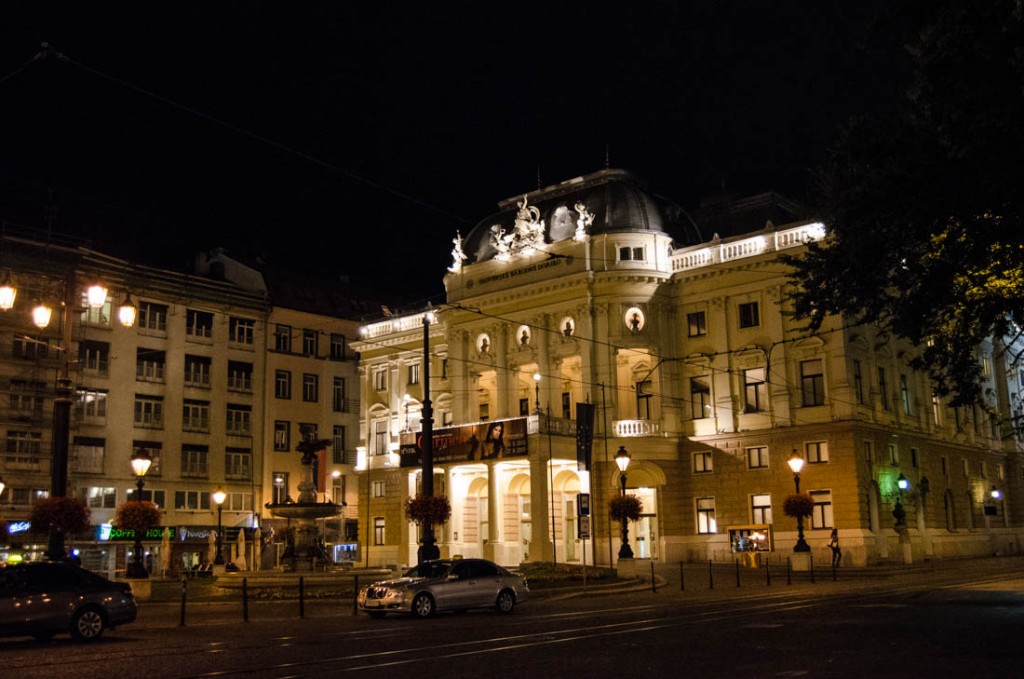 Historic Bratislava is compact and picturesque. The main sights are the Bratislava Castle (referred to as an upside down table for its rectangular shape and four corner towers), St. Martin's Cathedral (site of the coronation of several Hapsburg rulers—including Maria Theresa—for several centuries when the Kingdom of Hungary was occupied by the Ottomans), and the Most SNP (or New Bridge with its UFO-shaped restaurant). In fact, the city actually added a number of whimsical statues to bulk up the number of attractions to see (one of them even made the Top 10 Things to Do in Bratislava list on TripAdvisor).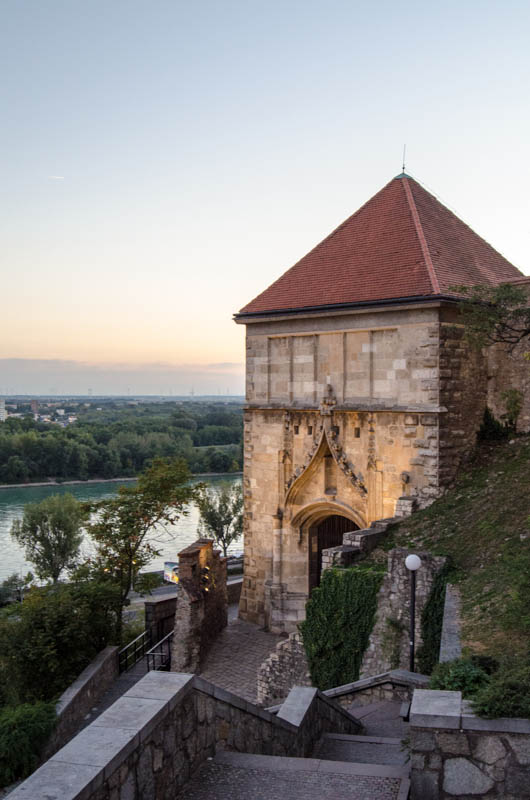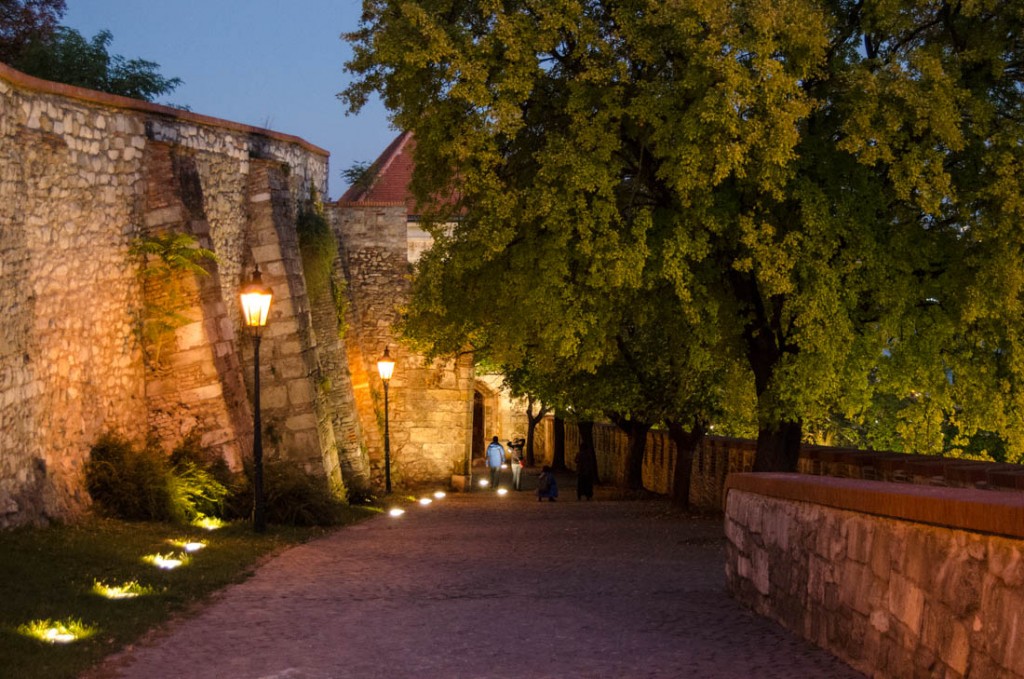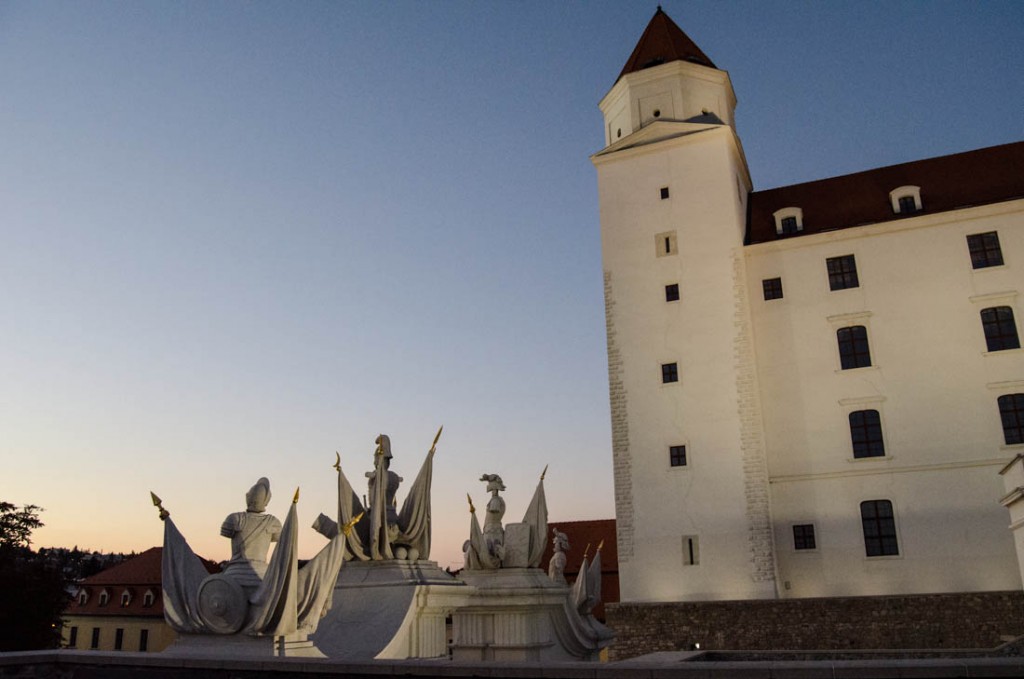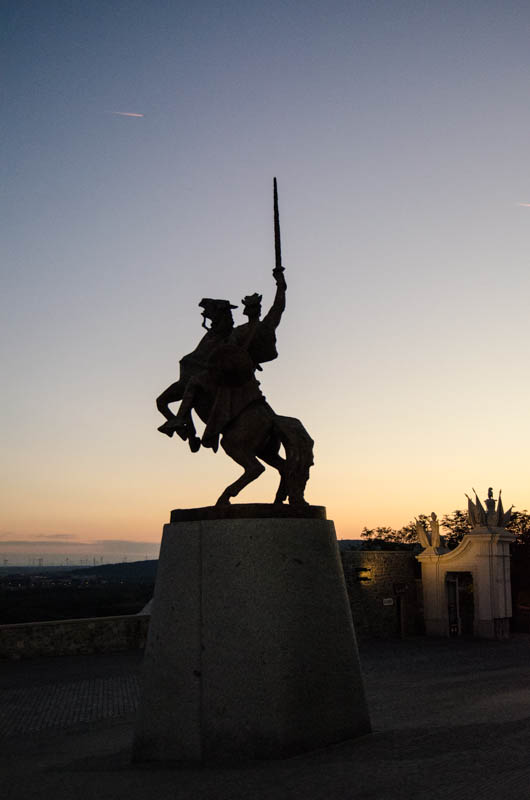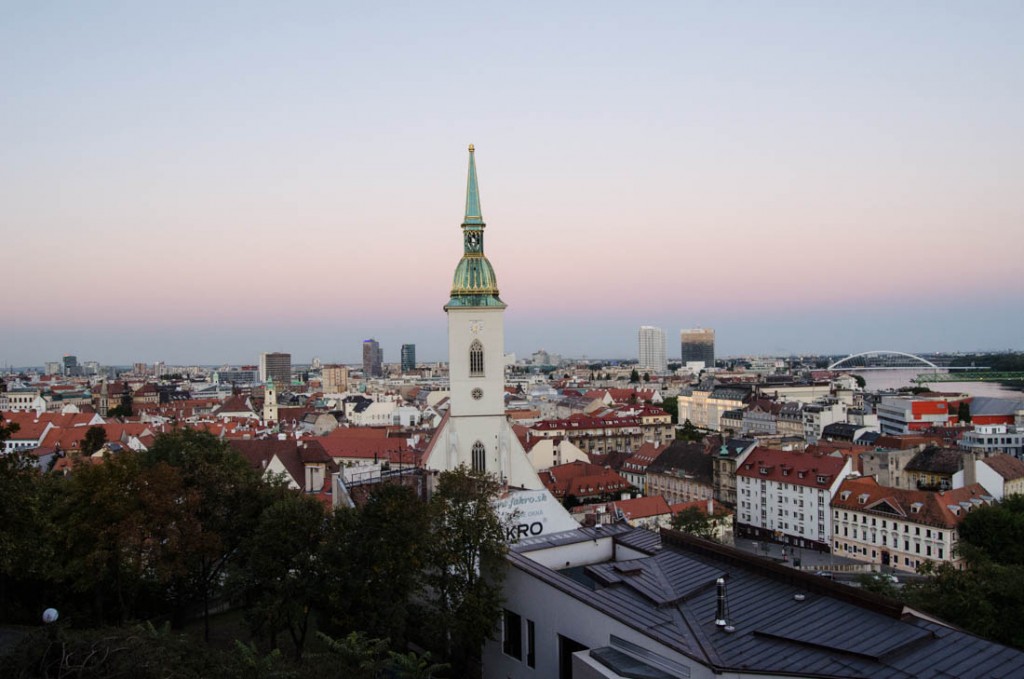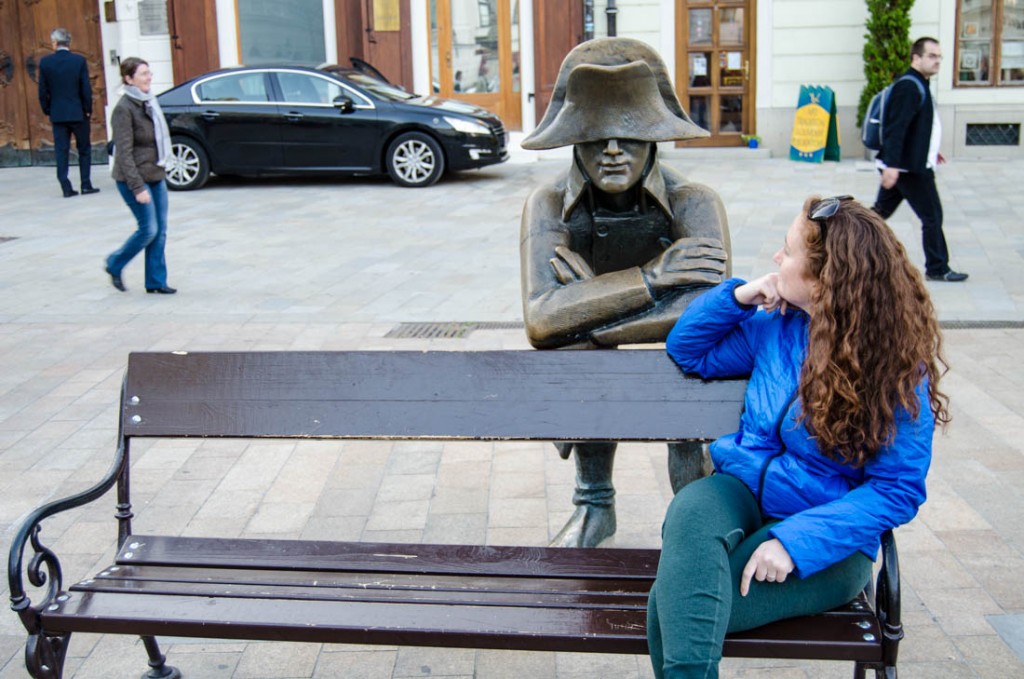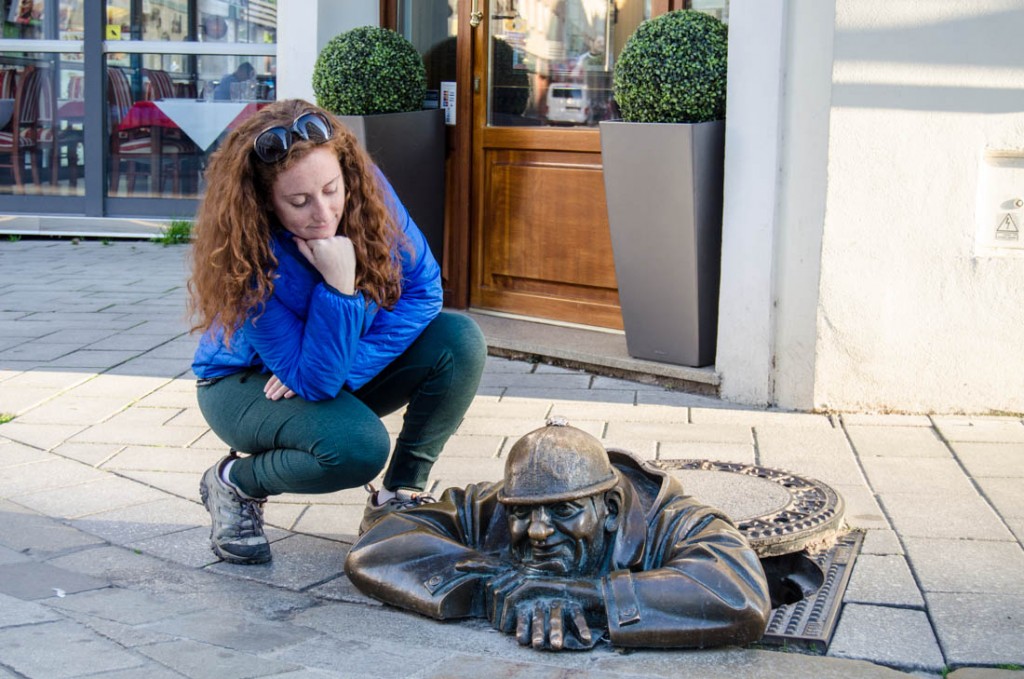 With our visit to Bratislava, we've now paid a visit to both halves of the former Czechoslovakia. [Remember, the Czech Republic and Slovakia decided peacefully to go their separate ways in 1993 in what was known as the "Velvet Divorce?") Like its larger counterpart Prague, Bratislava still shows remnants of its decades under Soviet influence. The largest Communist-era complex in Central Europe is in Bratislava; the concrete blocks of the area known as Petržalka stretches as far as the eye can see across the Danube. Unlike Prague, modern-day Bratislava is not overrun by tourists. It feels fresh, genuine, and on the rise.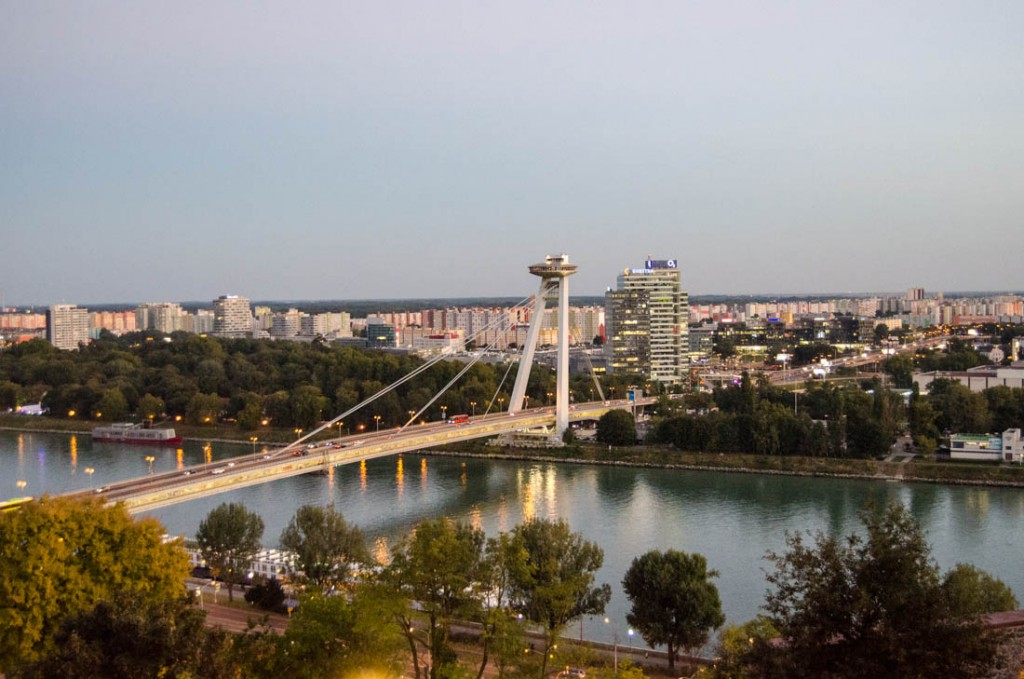 Chris and I both remarked how Bratislava reminded us of an Eastern European Helsinki: the people were sophisticated and fashionable, there was an emphasis on design in its galleries and shops, the restaurants were trendy and innovative, and the city just generally felt like a really nice place to live. And even though Bratislava's GDP is actually quite high for Europe, the prices were still incredibly cheap.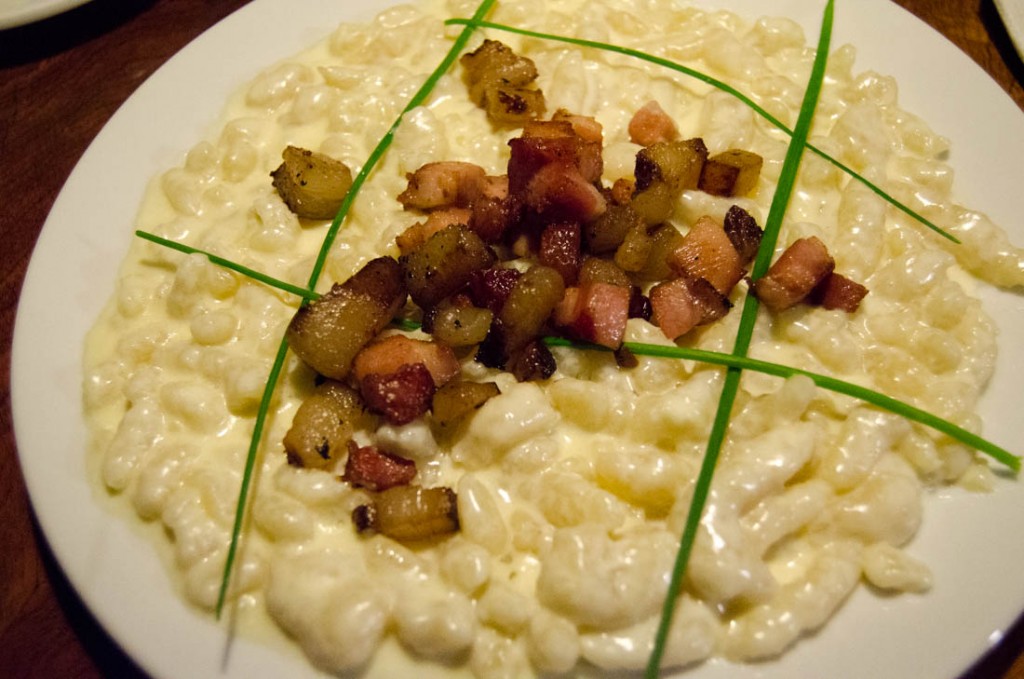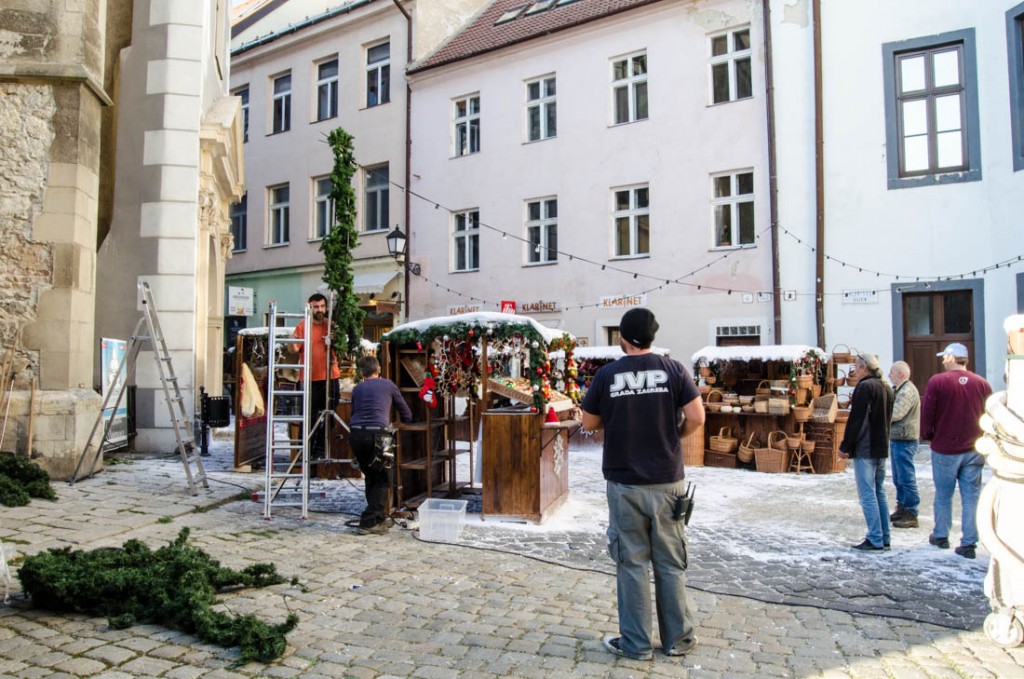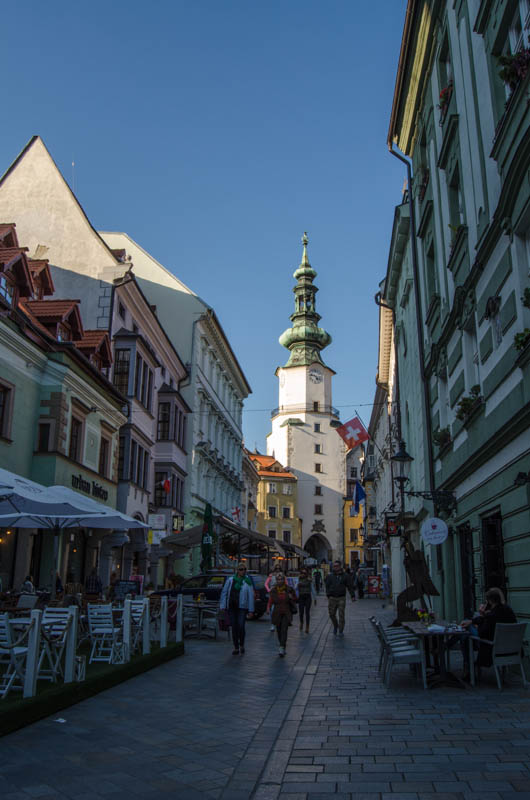 Although you can count the city's major sights on one hand, Bratislava was a delightful city to just be in for a couple days. It was the perfect (Bratislavan) break.